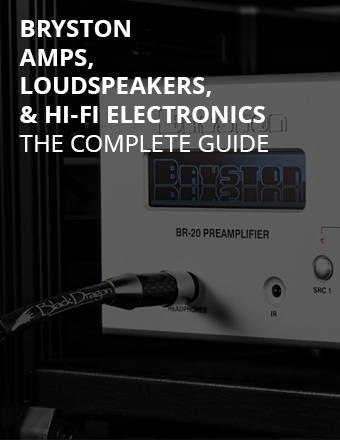 Cables are the connection to your music, so having good audio cables is key to improving sound quality.
Don't let your cables be the weakest link in your audio chain. Dragon Audio Cables are designed with the highest-quality materials to complete your high-end audio setup. Cables are the connection to your music, so having good audio cables is especially important to improve sound quality. Better materials mean better performance and longer life. The higher quality materials used in premium cables are irrefutably better quality than the materials used in OEM cables. This can translate to a number of improvements including better shielding, lower noise floor, natural dB boost, and overall improvement in clarity, soundstage, and definition of audio. Poor-quality cables and poor connections can lead to noise, static, audio cutout, and much more, negatively affecting the quality of your music.
For Bryston products, we recommend our Black Dragon Cable line. The Black Dragon has a warm, smooth, musical presentation. Copper strands enhance the body, shape, and immediacy of the music. The detail and expansiveness of the Black Dragon make it a flexible fit where a broad range of musical genres are played. Despite its warmth, the Black Dragon does not have a laid back, lush sound. It is much closer to a neutral sound signature, making it a natural- sounding cable. For an interconnect option, you could also go with the Bronze Dragon Interconnect, our top-of-the-line copper interconnect.
---