About Moon Audio and Dragon Audio Cables
-Drew and Nichole
Drew Baird, P.E., Founder & CEO, and Nichole Baird, COO
Think of your favorite song, the one that moves you like nothing else can. Now imagine that it sounds more expressive, more nuanced, more like a front-row seat to a live performance. Maybe it's a catch in the singer's breath, the subtle scratch of a guitar string, or the scintillating sizzle of a cymbal. The magic of music lives in its power to stir your emotions, so we created Dragon Audio Cables to bring you a more immersive, dynamic, and detailed listening experience.
For many headphone manufacturers, cables can be an afterthought — a means to an end. The problem is, poorly made cables can create a bottleneck for sound. Lower-quality materials, thin conductors, and bad geometries can deteriorate the signal transfer, so your music — like cars slowed by a rush-hour traffic jam — won't have a clean, clear path from your audio source to your ears. At Moon Audio, quality, handcrafted audio cables are our obsession, our passion, and our livelihood. We know that materials matter, so we build our cables to order using 99.99998% pure UP-OCC copper and silver conductors with premium connectors for more clarity, detail, and musicality from your favorite headphones and other audio gear.
Our Silver, Black, Blue, and Bronze Dragon Cables are coveted by musicians, audiophiles, and music lovers around the world. Dragon Cables shorten the distance from concert halls and recording studios to your ears, so that you hear recordings the way your favorite artists intended. We've built Moon Audio around our deep passion for music and hi-fi, and a dedication to delivering a more immersive, realistic, and joyful listening experience. If you want to rediscover your collection and get closer to your music, we invite you to swap out your stock audio cables and discover the Dragon Cable difference.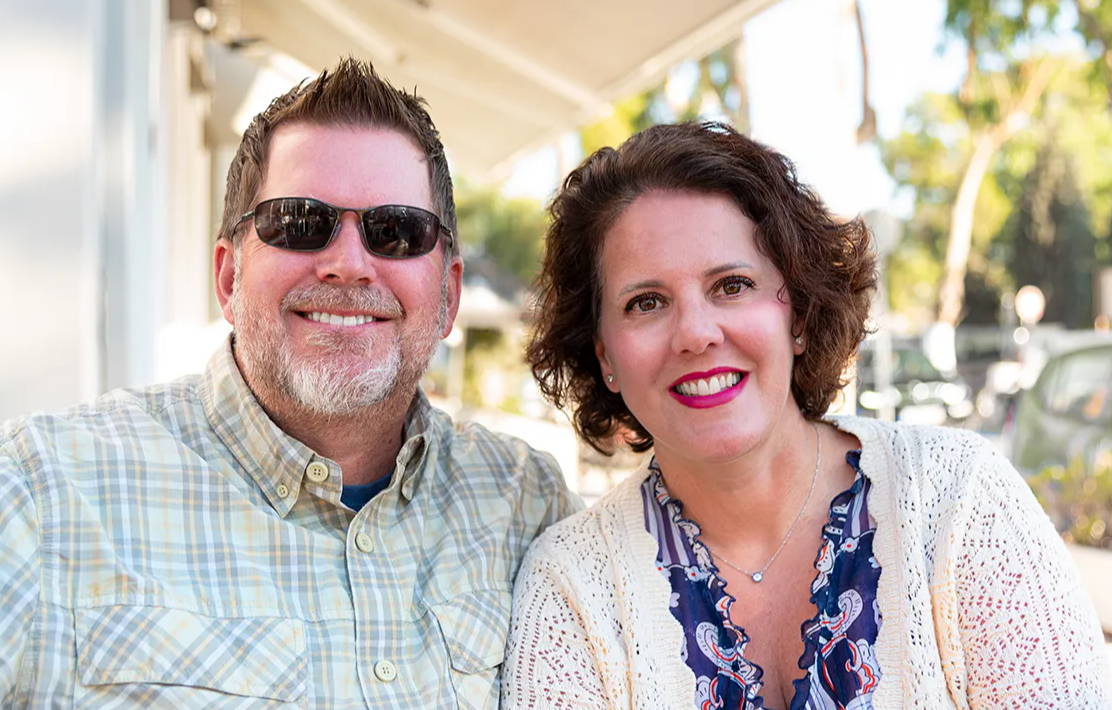 -Drew and Nichole
Drew Baird, P.E., Founder & CEO, and Nichole Baird, COO
As a longtime collector and builder of audio equipment, Drew Baird, P.E. had most of what he needed to assemble a home theater system. But Drew soon realized that the cables he had on hand were the weakest link in his audio chain — and that needed to change. Sound was not an area where he was willing to compromise. The problem was, he couldn't find quality cables at a price he liked. So with his engineer brain and audiophile heart, Drew set out to build cables that would maximize the fidelity of his system without breaking the bank.
Drew has always believed that interconnects provide the most bang for the buck in any system, so he started there. Using Cardas connectors and DH Labs wiring, he built himself some interconnects — and he sold the extras on eBay. Customers loved the impact that Drew's insight, vision, and craftsmanship had on their music. Little did Drew realize this had planted the seed for what would become Moon Audio and the best-selling Silver Dragon line.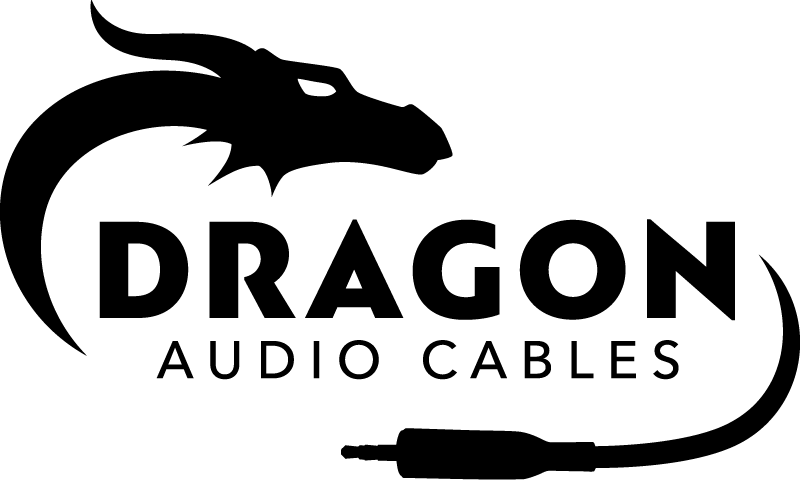 Incorporated in 2003, Moon Audio was a part-time, home-based venture for several years. Drew chose "Moon" because he wanted an easy-to-pronounce and easy-to-remember name for his business. He chose "Dragon Cables" as a nod to his Dungeons and Dragons hobby. In 2010, Drew and his wife, Nichole, decided to go "all in," with Drew quitting his day job and Nichole devoting herself full time to the business. Now, as then, every single Dragon Cable is made to order from the highest-grade materials, like 99.9999% pure UP-OCC copper and silver.
Because Dragon Cables are built in-house and sold direct, customers pay for quality and craftsmanship, with no overwhelming markup. Along with attention to handcrafted quality is a highly personalized approach to sales. When prospective customers reach out to Moon Audio, Drew and his team take the time to get to know their musical tastes, listening styles, ergonomic preferences, and more. They are not interested in pushing products that won't suit a customer's needs, living situation, or budget. This holistic approach makes lifetime customers out of audiophiles, music enthusiasts, and music pros alike.
Today, Moon Audio occupies 8,000 square feet of commercial office space in Cary, North Carolina, with a growing team of dedicated engineers, audiophiles, and music enthusiasts who share Drew's passion for well-made audio cables and hi-fi audio. Moon Audio offers a curated collection of headphones, IEMs, (in-ear monitors), DACs (digital to analog converters), DAPs (digital audio players), amplifiers, speakers, and more from a range of high fidelity boutique audio brands. But the award-winning Dragon cable line — which has grown to include several types of Silver, Black, Blue, and Bronze cables — remains the heart and soul of Moon Audio.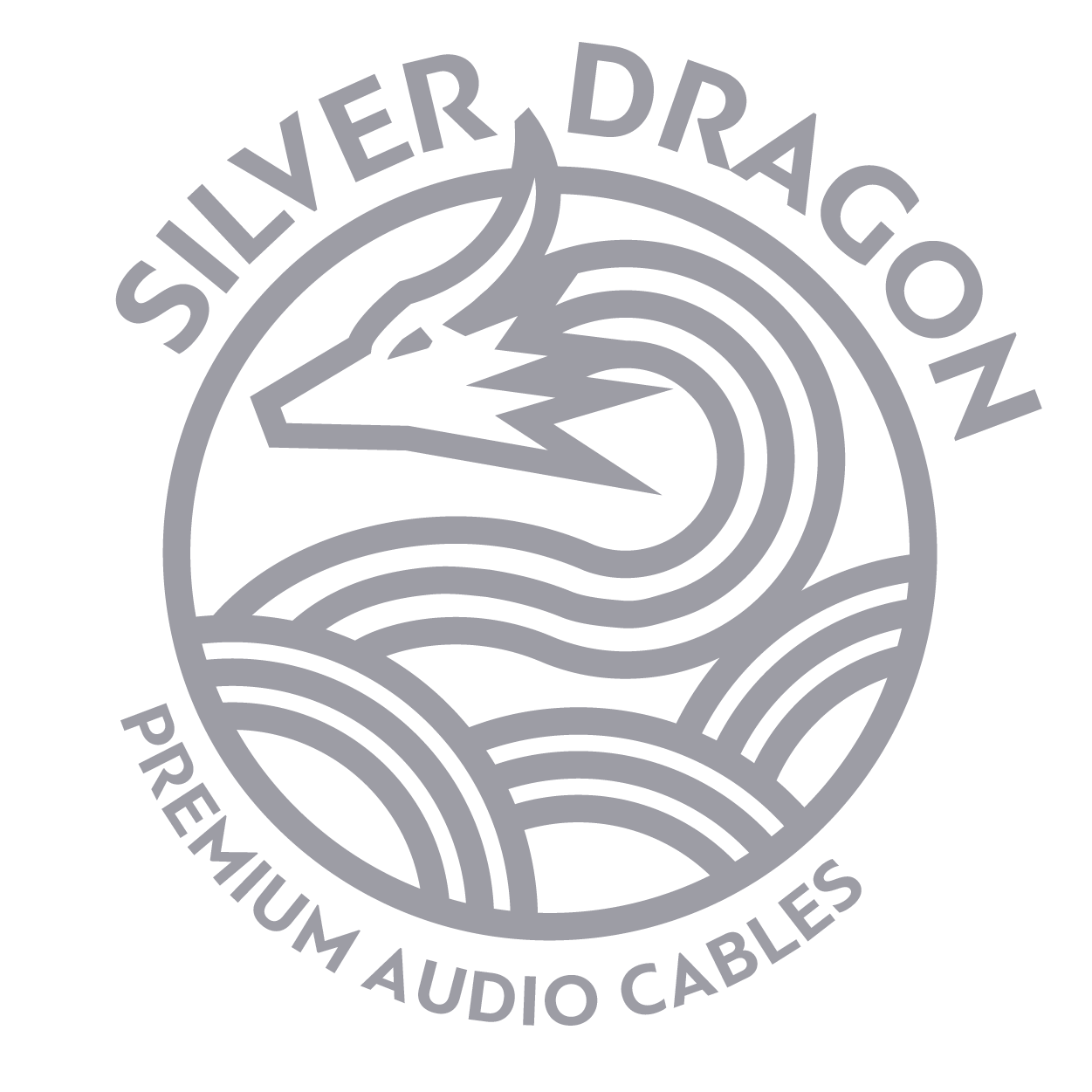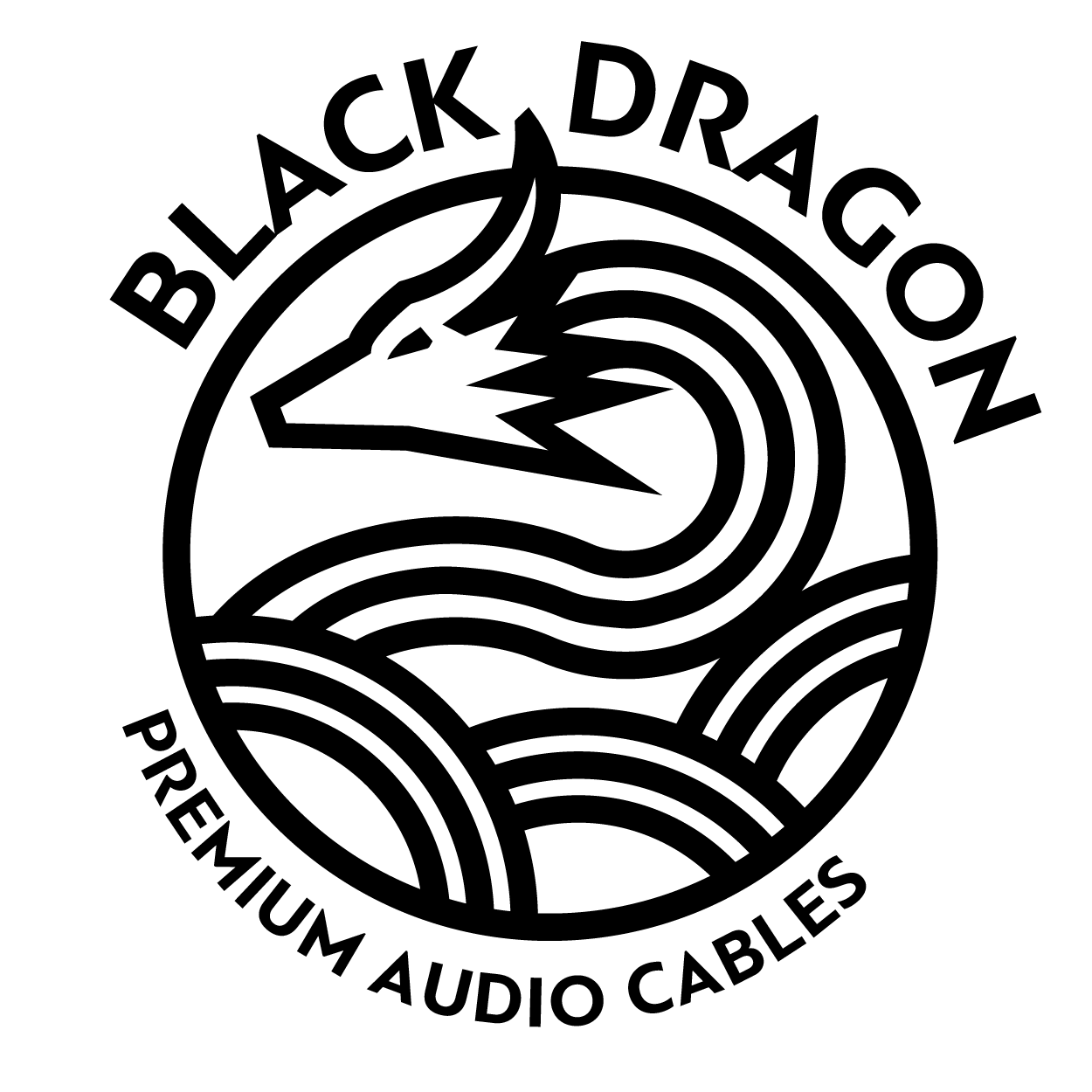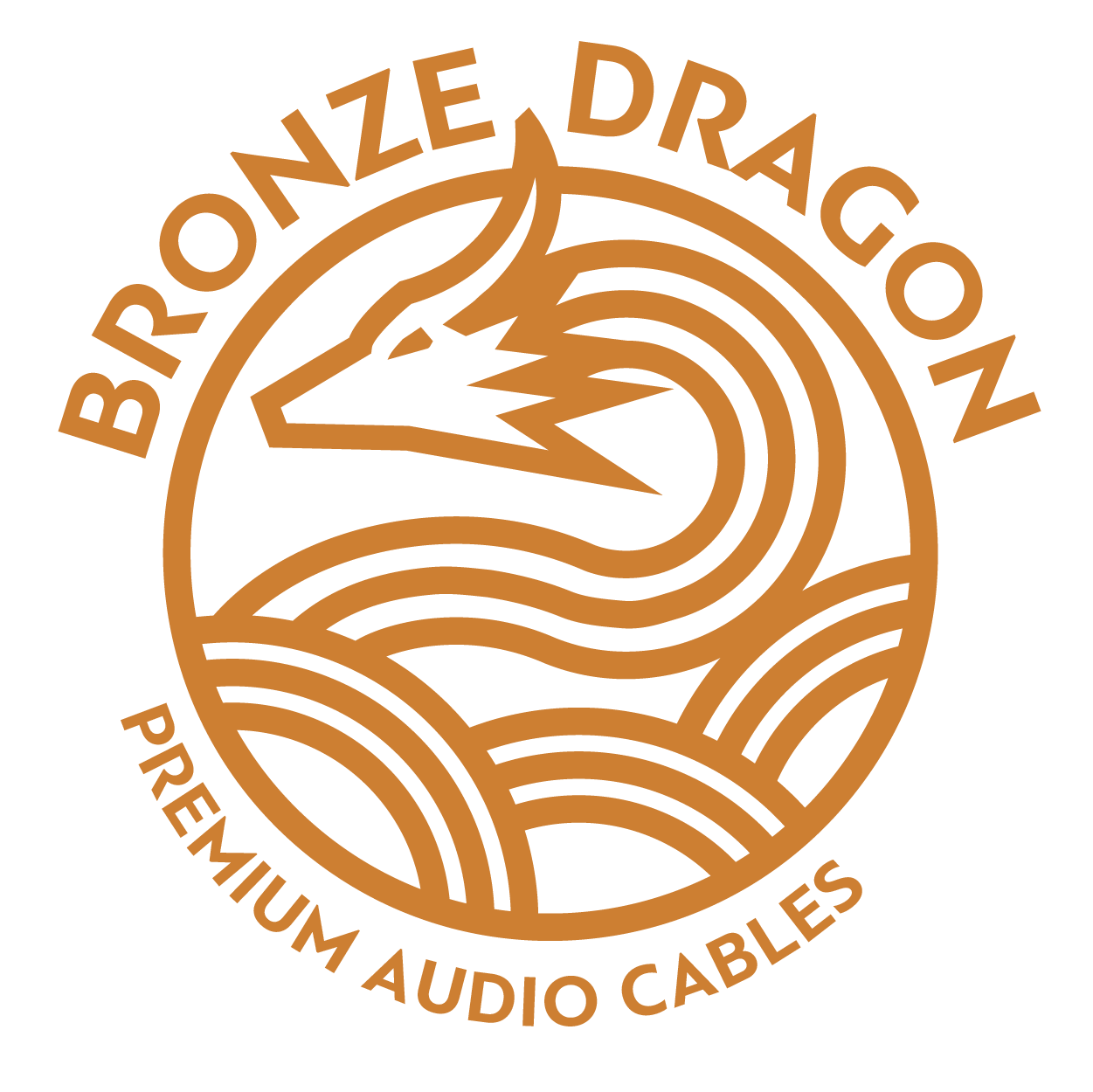 ---
While customer feedback and our own ears tell us that our Dragon Audio Cables are something special, it's nice to receive official industry accolades, too. From Editors' Choice to Product of the Year, Moon Audio has collected numerous awards over the years, and we are proud to showcase them here.
---
Moon Audio creates one thing: the connection between your heart and your music. This is a passion. Our values are grounded in music's emotional experience. We want to deliver those emotional experiences and bring you closer to the music.
Mission
Moon Audio was born from a passion for music and high-quality audio. Our mission is to share that passion by connecting you to your music through quality audio cables and engaging content.
Values
Quality

Audiophiles relentlessly seek the highest possible audio quality. We aspire to the same pursuit of perfection in the craftsmanship of our audio cables and quality of our customer service.

Substance

We believe that substance always wins over hype, and the hifi world is incredibly technical. We provide as much information as possible, helping music lovers of every level of expertise to engage and grow within the audiophile community.

Passion

We love music, and we love people who love music. We want to share our passion and expertise with other music lovers, whether they're new to high-end audio or seasoned professionals.
---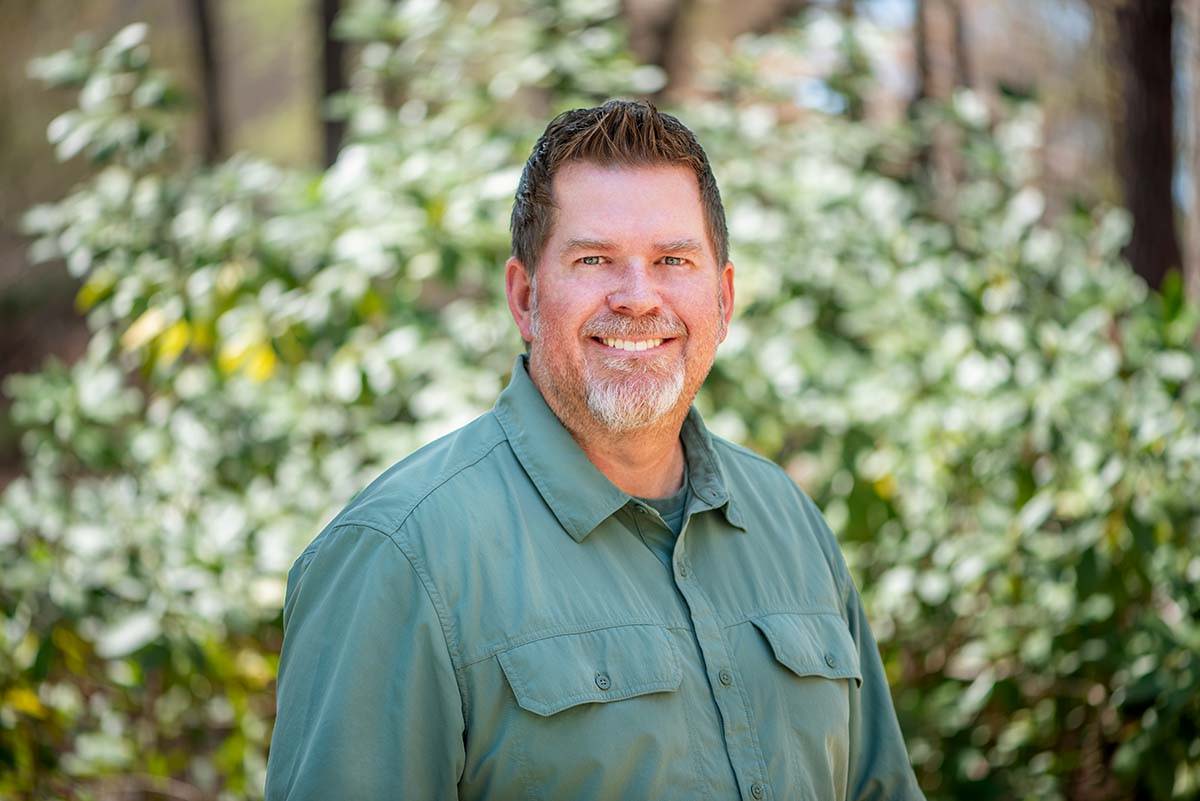 Drew Baird | Founder and CEO

FAVORITE MUSIC
Mostly Americana, but I do love the Pixies.
GO-TO HEADPHONES/IEMs
Focal Utopia, Shure KSE1500.
HOBBIES
Audio gear (obviously!); restoration of anything: a 1978 International Scout, then a 1969 BMW R75/5 motorcycle; fly fishing in Alaska; snowboarding in Colorado; mountain biking in North Carolina.
FUN FACT
My best decision ever was choosing to go to military school in 8th grade. I am who I am because of the five years I spent there.
---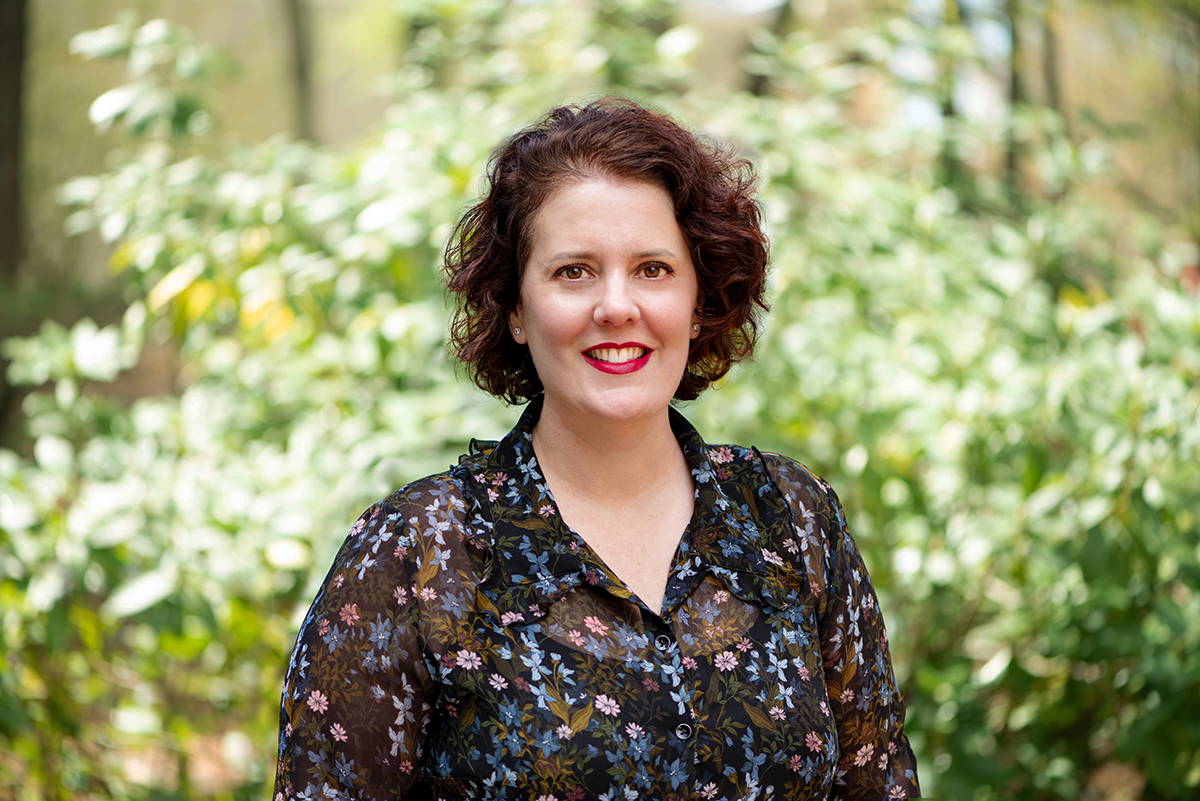 FAVORITE MUSIC
Americana, Folk, Jazz.
GO-TO HEADPHONES/IEMs
Meze Empyrean, Meze Elite, Fostex TH900 MK2, Focal Utopia.
HOBBIES
I love all things home decor. My house is my decorating playground and HGTV is my happy place!
FUN FACT
People either love kale or they hate it. I can't get enough of it.
Content & Technical Support
Ricky Kovacs | Lead Technical Writer - Marketing & Creative

FAVORITE MUSIC
Rock, Synthwave, Switchfoot, Beatles, movie and game soundtracks.
GO-TO HEADPHONES/IEMs
Audeze Mobius, Meze Liric, Meze Rai Penta.
HOBBIES
Jamming with my bandmates, gaming, recording, virtual photography, playing with Lego.
FUN FACT
I wear glasses.
---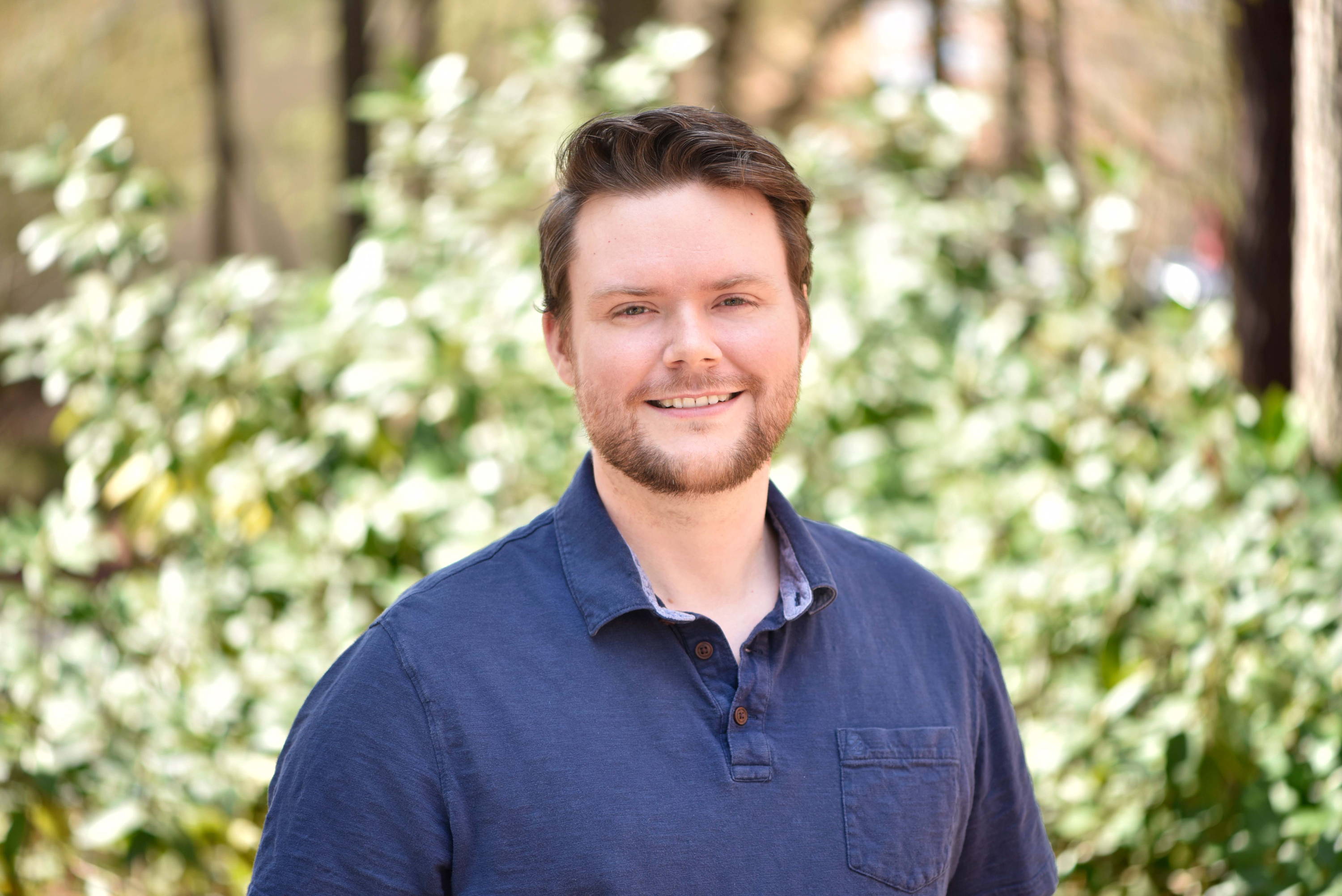 Chris Crook | Product Specialist

FAVORITE MUSIC
Classic Rock, Alternative, Rap, Indie.
GO-TO HEADPHONES/IEMs
Audeze LCD-X, Empire Ears ODIN.
HOBBIES
Filmmaking/Animation, cooking, hiking, traveling, building home audio systems.
FUN FACT
I have worked on filming multiple PSAs, one of which involved someone setting their kitchen partially on fire.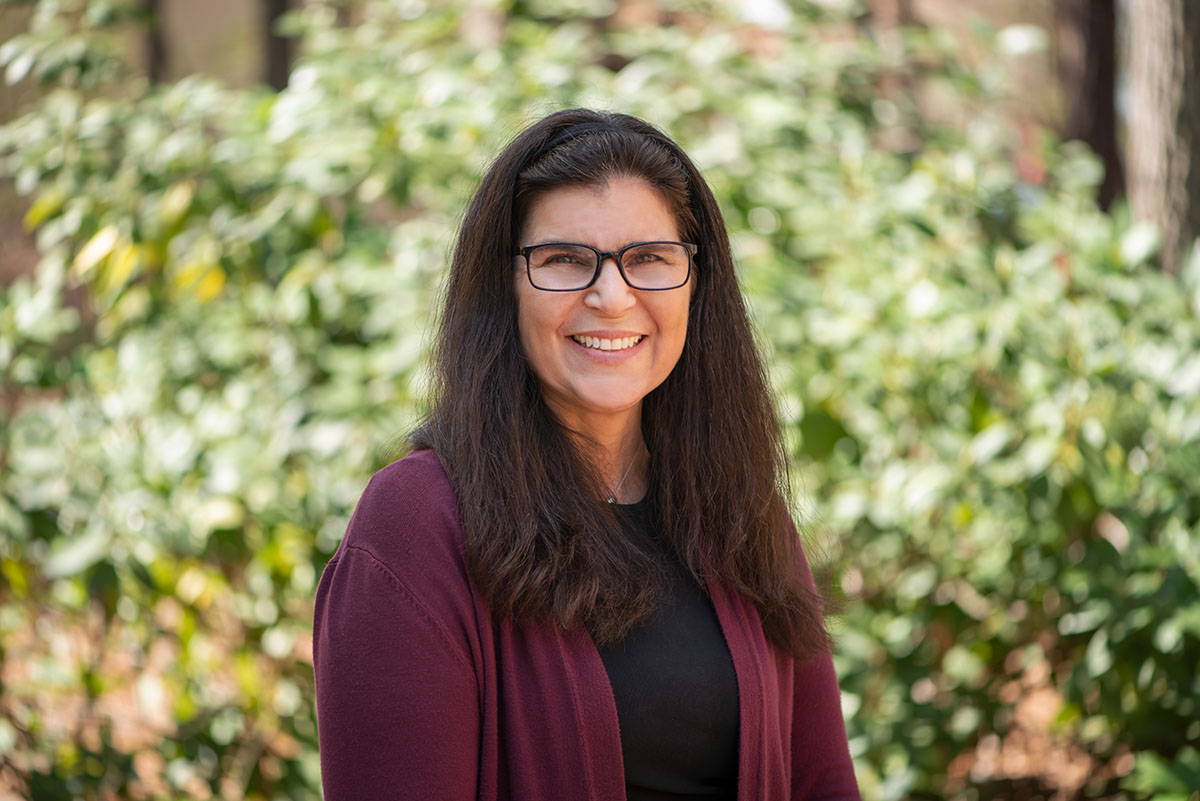 Catherine Cunningham | Logistics Coordinator

FAVORITE MUSIC
All kinds!
GO-TO HEADPHONES/IEMs
Focal Celestee.
HOBBIES
Baking, cooking, gardening, writing, outdoor activities with my family.
FUN FACT
I wear sweaters every season of the year, regardless of the weather.
---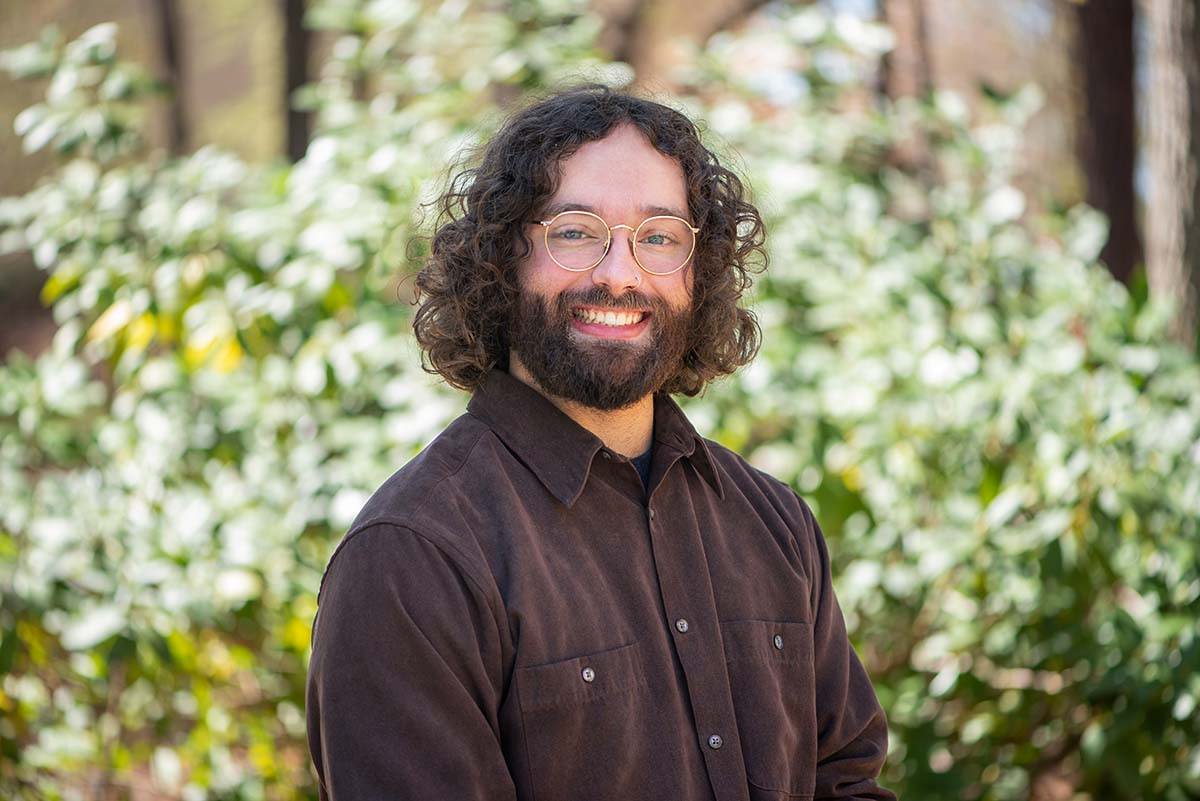 Oliver Shields | Logistics Coordinator

FAVORITE MUSIC
Bon Iver, Kanye West, and plenty in between.
GO-TO HEADPHONES/IEMs
Warwick Acoustics Aperio.
HOBBIES
Hiking, rock climbing, photography, gaming, playing with my puppy.
FUN FACT
The tallest mountain I've summited — Longs Peak in Estes Park, Colorado — is 14,259 feet.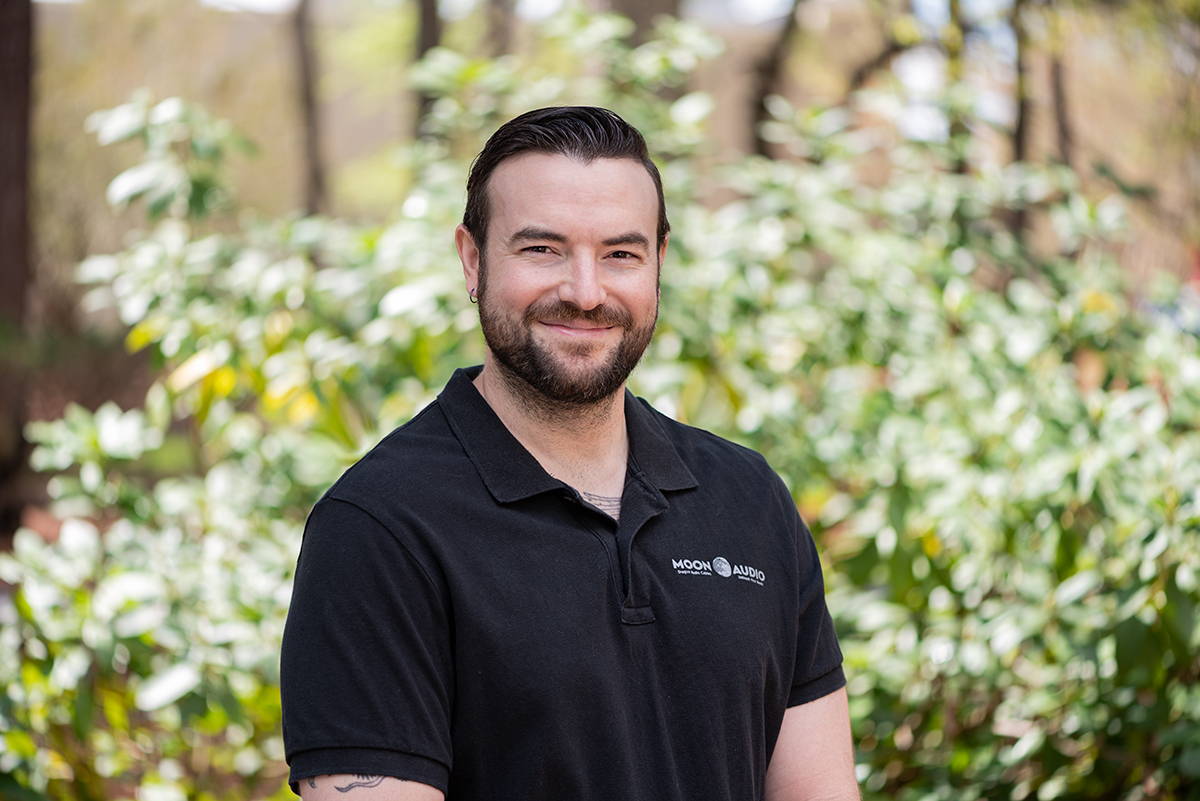 Darrell Shotwell | Lead Engineer

FAVORITE MUSIC
Metal (Deathcore, Hardcore).
GO-TO HEADPHONES/IEMs
Fostex TH900 mk2, Audeze Penrose.
HOBBIES
Guitar, architecture, working out, multidisciplinary designing, reading.
FUN FACT
I can do a 540-degree front flip on a trampoline.
---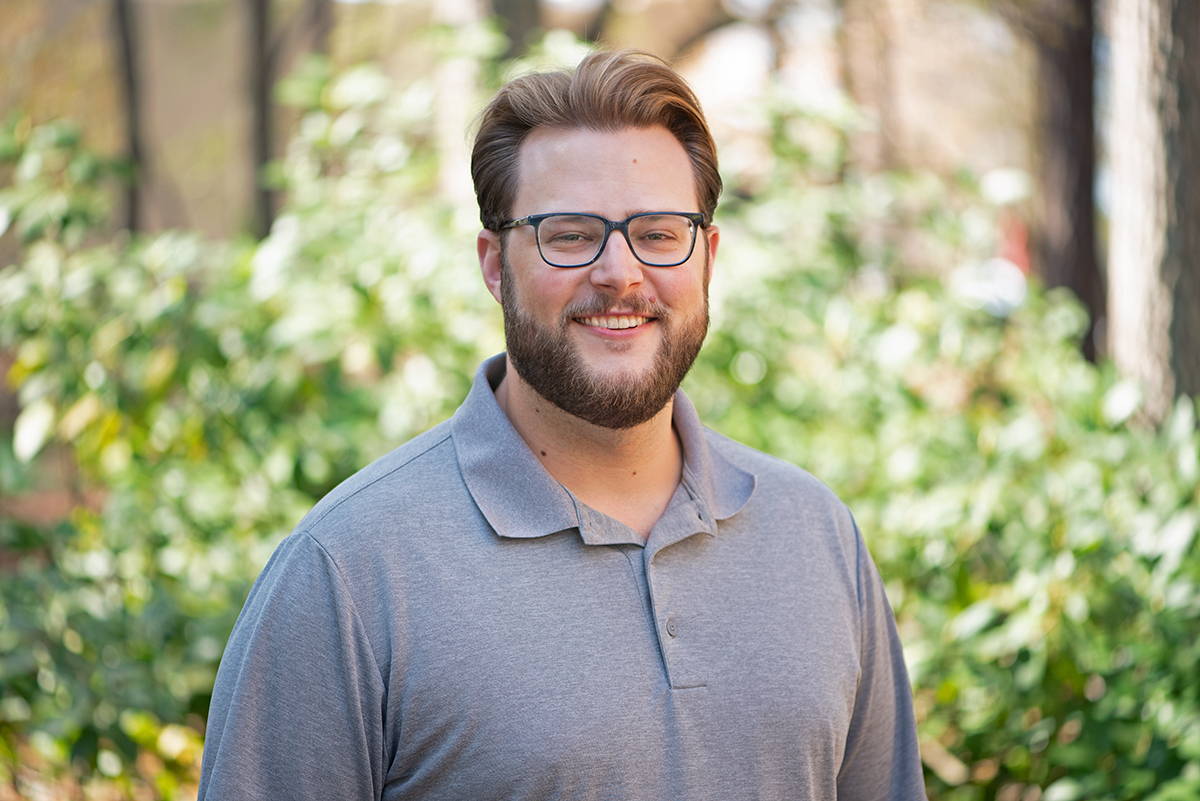 Ross Weathersbee | Senior Video Producer

FAVORITE MUSIC
Bruce Springsteen, Vulfpeck, Snarky Puppy, George Winston, Tame Impala.
GO-TO HEADPHONES/IEMs
Meze Liric.
HOBBIES
Singing, traveling, gaming (video & board).
FUN FACT
I'm an avid railfan, aka ferroequinologist, train buff, trainspotter.
---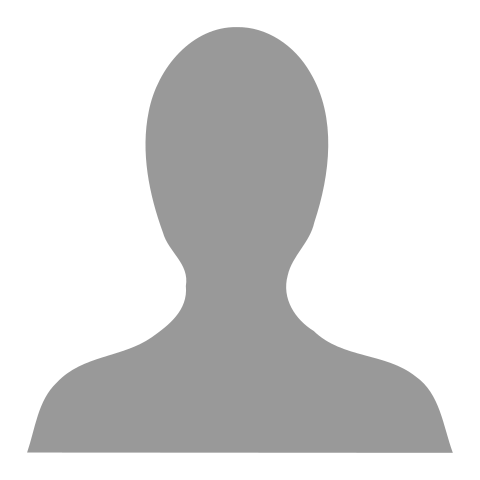 ---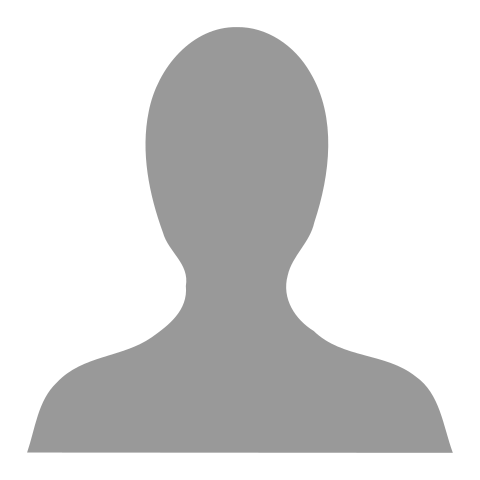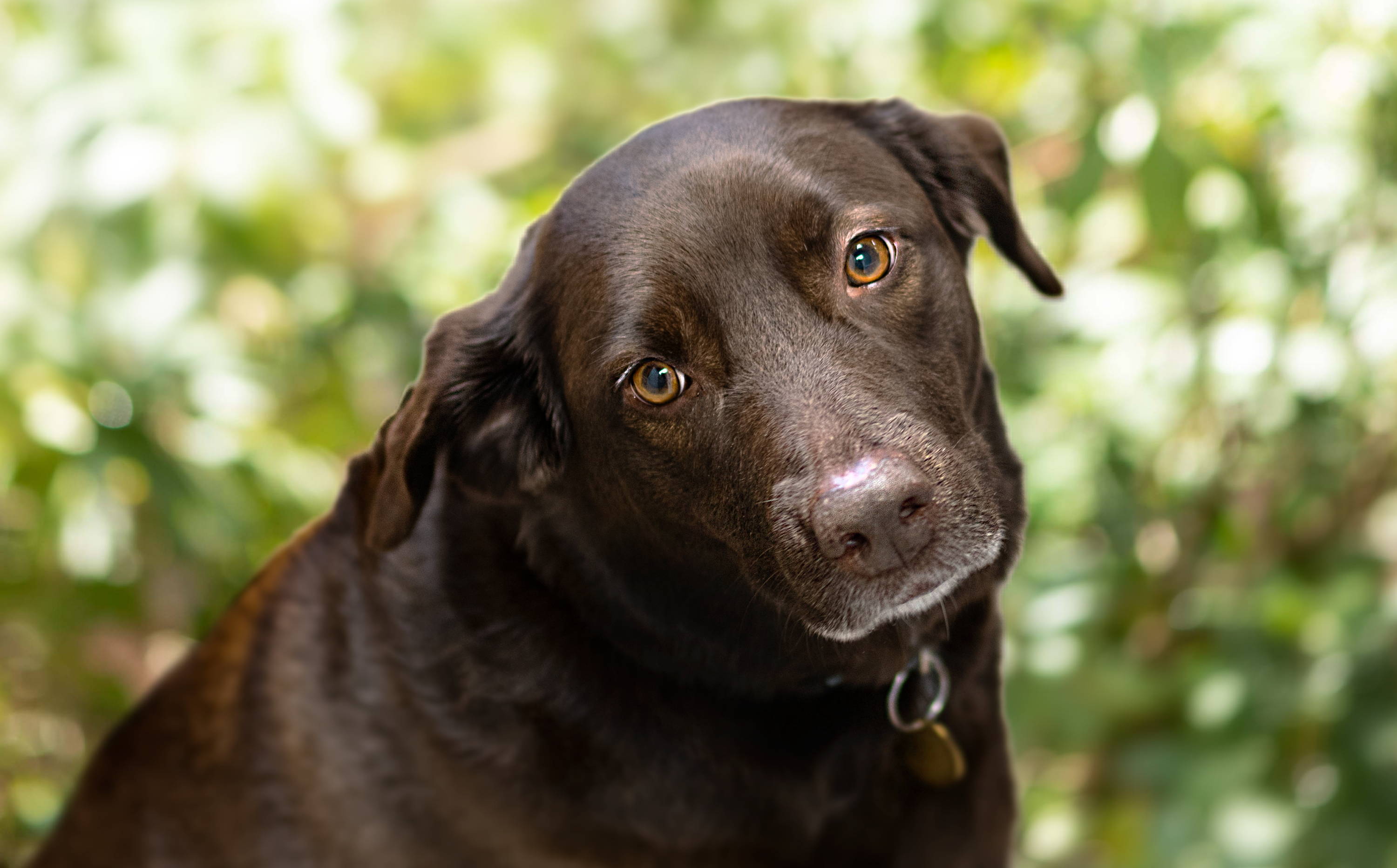 Bella Baird | Chief Canine Cuddler

Discover the Dragon Cable Difference
---