The BR-20 is the Ultimate Audiophile Control Center
---
After my latest review, you could say that I've reviewed everything but the kitchen sink. Yes, the Bryston BR-20 preamplifier is so feature-packed that you could call it everything but the kitchen sink. Bryston calls it the ultimate audiophile hub. An analog preamplifier, DAC, headphone amplifier, and streamer, the BR-20 combines Bryston's BDA-3 DAC with an updated BDP streaming platform. With decades of hi-fi experience, the Ontario, Canada-based company introduced its first amplifier, the Bryston Pro 3 (later renamed the 3B), back in the 1970s. This was soon followed by the 4B (now the 4B Cubed), one of the most well-known and best-selling amplifiers in the world. Bryston is so well-known for its amplifiers that you'd be forgiven for not being aware of the company's myriad other products, including DACs, digital music players, speakers ... and preamplifiers. The BR-20 is a follow-up to the Bryston BP-17 preamplifier. The change from "BP" to "BR" honors Brian Russell, the company's former president who passed away unexpectedly in 2020.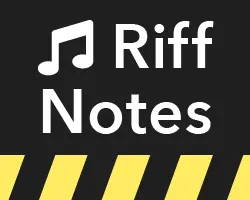 Feature-packed
Excellent build quality
Natural, organic sound
Option to add phono stage and HDMI card
Digital input selectors aren't labeled
No balanced headphone output
Price
10 high-resolution digital inputs
4 ultra-pure analog inputs
Bryston's most advanced DAC (decodes up to PCM 32/384 and DSD-256)
Low Z high-output dedicated headphone amp (single ended)
Raspberry Pi 4 high-res streamer that plays back virtually any file format at native resolution
Optional internal 4 input, 1 output HDMI card that is 4K HDR compatible (can also receive DSD over HDMI)
Optional MM phono stage (replaces 1 RCA analog input)
Features and I/O:
Connect up to 14 analog and digital source components
2 RCA single-ended analog stereo input pairs and 2 XLR fully balanced stereo input pairs
2 XLR balanced stereo output pairs
6 high-resolution digital audio inputs with balanced digital to analog decoding
Pure Class A analog circuitry
Independent power supply for analog and digital circuits
Relay switching on all inputs
Control using webUI, included IR remote, or RS232
Two network connections: one for streaming functions and one for preamp functions
---
Hardware and Build Quality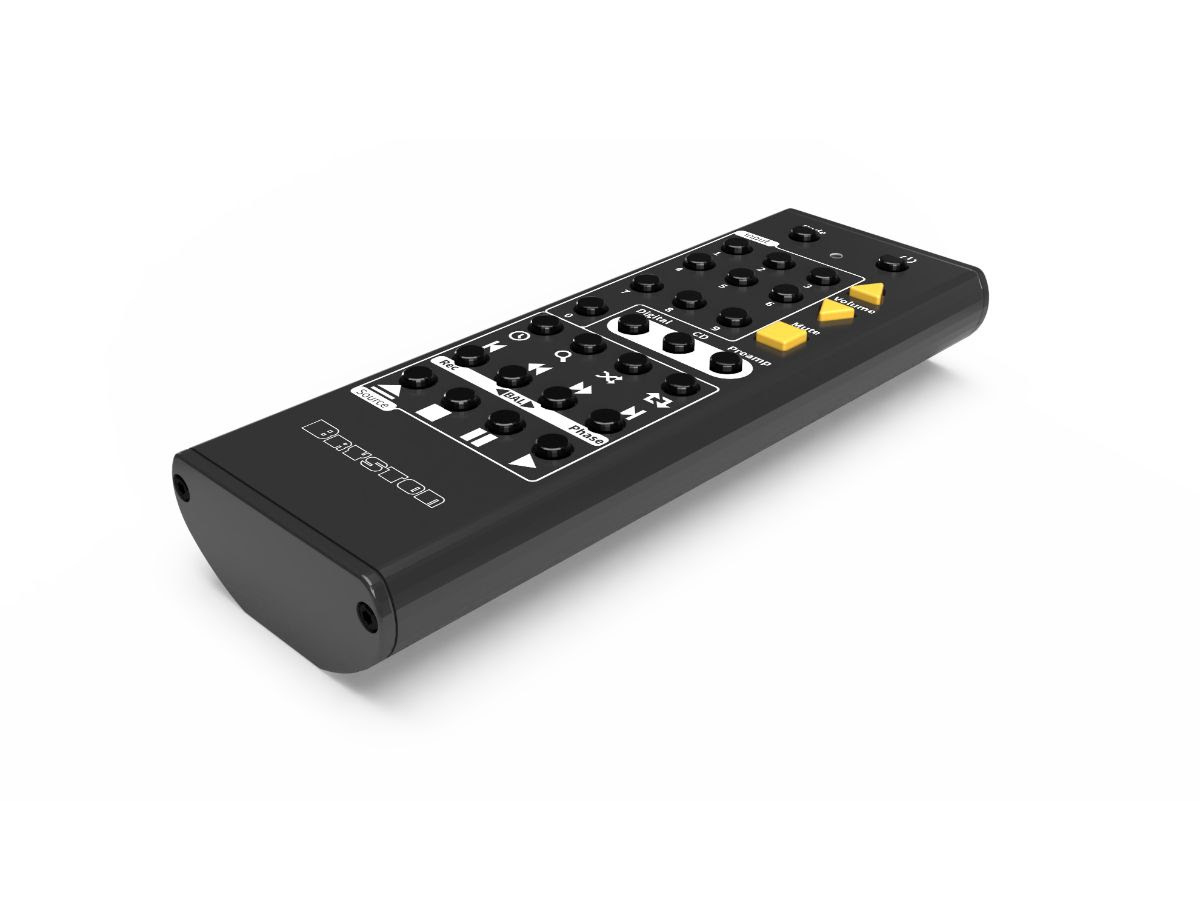 In addition to their amazingly clear and natural sound, Bryston audio products are known for their exceptional build quality. The BR-20 is big, quite solid, and it makes a statement. I think the statement leans more toward utility than elegance, but there's something appealing about its design. And despite its rather substantial appearance, the BR-20 only weighs 12 pounds.
You can control many functions on the BR-20 with the included BR-4 remote (or any traditional infrared remote control). The BR-4 remote is compatible with a wide range of Bryston products that have remote capabilities. Constructed of anodized aluminum with soft-touch buttons, the remote includes special function codes that allow you to customize its performance.
You've got a few options when you order the Bryston BR-20. The first two are aesthetic and don't change the base price of $5,995.00: The unit is available in black or silver, and you can choose a 17-inch or 19-inch faceplate. The third option is for a phono stage, which adds $1,000 to the price. This will allow you to use a turntable with the BR-20. Note that this optional MM phono input occupies RCA 1, so RCA 1 can no longer be used for line level source components such as CD players. The fourth option is for an HDMI card, which adds $1,200 to the price. Using the HDMI card, you can connect a compatible SACD player to the BR-20 over HDMI for a big upgrade in sound quality. You can also connect 4K and HDR sources such as Apple TV and Blu-Ray. High-resolution video is passed through to a connected monitor.
1. Power / Standby Press this button to toggle the BR-20 on or into standby mode.
2. Volume Control Rotate this knob clockwise to increase the output volume or counterclockwise to decrease the volume. As volume increases, successive LEDs around the knob will light indicating relative loudness. Pressing the knob in will activate the setup menu and act as an 'Enter' button within the menu.
3. Mute Pressing this button or the Mute button on the remote (or muting the unit through the web user interface) will disconnect the main outputs. When the unit is muted, the LED will illuminate red. Mute does not affect the headphone or record outputs. When navigating the setup menu, press mute to go back a level without saving changes.

4. Analog Input Selectors The BR-20 features 4 analog inputs into which you can connect analog source components. Press the input button corresponding to the rear panel input of your choice to listen to that source component.
5. Digital Input Selectors The BR-20 features 7 digital inputs into which you can connect digital source components plus a built-in digital player source component. Optionally, the BR-20 can be fitted with an HDMI interface which adds 4 more inputs for a total of 12 possible digital source components. Each of these buttons can be programmed to correspond with the digital input of your choosing. Press the input button corresponding to the rear panel input of your choice to listen to that source component. NOTE: These are only labeled "SRC" 1-10. so you don't know what's what without going into Manic Moose (the Bryston web interface).
6. IR Receiver The BR-20 can be controlled using Bryston's included BR-4 remote or another remote control.
7. Headphone Output Connect headphones to this output. The output is a 1/4" (6.35mm) TRS connector where the Tip=Left, Ring=Right, and Sleeve=Ground. Output impedance is <5Ω. Main outputs are muted when headphones are connected.
8. Display The OLED display features adjustable brightness white text and will display, depending on condition: • Metadata for currently playing track when using the internal streamer • Name of currently selected source • Current volume level • Digital sample rate of incoming audio It is also used along with the volume knob and mute button to navigate the setup menu.
9. Sample Rate When receiving PCM audio through the internal digital player or an external source connected to a digital input, the sample rate of that data is indicated by a green LED.
10. Lock / UPS When the internal DAC is receiving valid audio signal, the LOCK LED will light green. When optional upsampling is engaged (AES/ EBU, TOSLINK, and S/PDIF inputs only) the Upsampling indicator will light yellow for integer multiples of 44.1kHz and green for integer multiples of 48kHz.
11. DSD When receiving native DSD, the corresponding sample rate will light yellow. DSD over PCM will light green.
12. Balance Control Adjust the left / right balance of audio output by pressing the corresponding buttons on the front panel. Each button press will attenuate that channel by 0.5dB and increase the opposite channel by 0.5dB (creating a 1dB differential). When either channel is attenuated, the LED above the affected channel will illuminate green. When balance is adjusted fully to one side, the opposite channel will fully mute and the LED above that channel will illuminate red.

13. Analog Balanced Output Connect the right and left outputs to the corresponding inputs of an amplifier. The second set of outputs can be used simultaneously. The amplifier performs at its best when used with amplifiers that have balanced inputs. if you must use downstream amplifiers with only single-ended inputs, note that standard XLR to RCA connectors are not compatible. Contact Bryston to purchase appropriate interconnects with XLR Pin 3 unconnected.
14. Digital Inputs Connect digital source components to these jacks. When using USB with Microsoft Windows source components, you may need to download device drivers.
15. Trigger Out These outputs can be connected to DC trigger inputs of other equipment to modulate the power state of connected equipment. For example, you can automatically power on an amplifier when the BR-20 is powered on. Trigger 2 can optionally be activated when a specific source is selected.
16. Control Section Most aspects of the BR-20 can be controlled by remotely using RS232 or IP when connected through the RS232 or SVC Ethernet ports. A full command set is available by entering ?. in the terminal or from Bryston. Control for the built in Media Player is available when the Streaming Ethernet port is connected to the local area network.
17. Trigger Input The BR-20 can be remotely turned on or placed into standby when receiving DC voltage into this port.
18. A/C Power Input: An IEC-320 C14 power inlet provides for connection of an IEC-320 C13 equipped power cord. Before connecting the power cord to the amplifier, check that the voltage rating on the data plate or ratings label conforms with your locality.
19. Data Plate Unit specific information is printed here including model number, operating voltage, frequency, and serial number.
20. Internal Streamer USB Accessory The internal streamer can accept USB accessories such as USB disks containing music or a Bryston provided USB WiFi Adapter. The blue ports operate at USB 3.0 speeds and are best for devices that can utilize that speed such as SSD storage. The black ports operate at USB 2.0 speeds.
21. Streaming Ethernet In order to control the internal digital player, your network must be connected to this port unless you have fitted a Bryston WiFi adapter.
22. Optional HDMI I/O Module When fitted with the optional HDMI module, these ports will be available. Each input is 18gbps capable and will pass 4K video and HDR. No internal video processing is applied. Any video data received is passed unaltered to the HDMI output.
23. Analog Inputs Two each balanced and unbalanced inputs are avaible for connecting analog source components. When fitted with an optional MM Phono Card, Single Ended 1 (RCA 1) cannot be used for regular line-level equipment.
"What would happen if we designed a truly state-of-the-art analog preamplifier, combined it with our award-winning digital-to-analog conversion circuitry, and built bit-perfect, high-resolution streaming all into a single chassis? Would it sound better than separates? Could we simplify world-class sound? Could we convince you to downsize your rack while upgrading your system?" - Bryston
---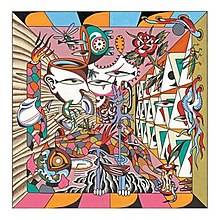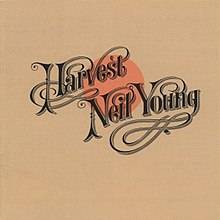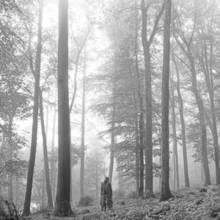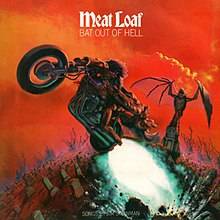 Test Songs
"Away From the Mire" - Billy Strings (Home)
"Old Man" - Neil Young (Harvest)
"Invisible String" - Taylor Swift (Folklore)
"Paradise by the Dashboard Life" - Meat Loaf (Bat out of Hell)
The first leg of my testing session was with the Bryston Middle T loudspeakers, two 21B Cubed Power Amplifiers, and the BAX-1 digital crossover to enable me to use the speakers in active mode. The second leg of my testing session was with the Focal Radiance headphones.
I find the best way to test a piece of equipment is to cue up a song that currently has my full attention. That song is "Away From the Mire" by the Grammy-winning Billy Strings. His music falls into the Bluegrass/American Roots categories, with a psychedelic twist. This particular track has a bit of everything: doleful vocals, ethereal mandolin, intense guitar wailing. I can't wait to see him live in a couple of months, but for now, the BR-20 was an excellent proxy for the live experience. I got clear, natural sound on a wide-open stage, with enough detail and separation to satisfy but not overwhelm. There was a great sense of airiness and depth here such that I could close my eyes and easily envision the stage setup. The BR-20 did a great job keeping up during the extended, searing, and frenetic instrumental interlude. I never lose sight of any of the individual elements, but it's cohesive enough to feel immersive.
Tracks by Neil Young ("Harvest," "Heart of Gold," "Old Man") were practically made to be listened to on the BR-20. The sound was natural, musical, and smooth, and also pleasantly full and robust with a fair amount of bass - I definitely felt it in my body at times. The grit, the raw emotion in Young's voice shone on the BR-20. If you're a vocal fanatic like I am, you will love the way vocals come to life on the BR-20. Likewise, Taylor Swift's voice on "Invisible String" was so delightfully breathy and present. The opening guitar strums on this sweet and spare acoustic track sounded so full of texture and dimension, I felt pulled into the music. It was at this point that I reclined and allowed myself to really bask in my enjoyment of what I was hearing.
Rousing myself from a daydream state, I cued up Meatloaf's "Paradise by the Dashboard Light." The sound was peppy, but not overly rambunctious. What I did get here was a lot of detail; I honed in on things in this track that I don't always discern. Background vocals were especially clear, and higher-register elements like piano and cymbals were especially noticeable. But it wasn't just the quality of the sound that was noticeable, it was the way it was presented. The term holographic comes to mind. I felt like I was dead in the middle of the music, which occupied a 3-D space that encircled my body. Listening to the BR-20 made me smile, because this is how music is supposed to sound: detailed, natural, happy.
Sound summary: Neutral, natural, engaging, very dynamic. Lots of detail and dimension.
---
Music Management: Bryston Manic Moose or Roon
When it comes to managing playback on your BR-20, you have two options: You can use Bryston's Manic Moose web interface or you can use Roon.
To use Manic Moose for music playback, connect the BR-20 via its Streaming Ethernet port to your router, open my.bryston.com in a browser on a connected device and click the link that corresponds to your BR-20. From here you will see your dashboard, which will give you access to a variety of settings. You'll want to click on Media Player.
From here you will see the interface, which gives you access to files stored on your network or connected USB drives, plus Qobuz and TIDAL as well as internet radio. You will see "now playing" with information for the current track (album art, artist, song title, album name, and resolution) and "add files," which provides access to your music library. You can create and edit playlists, and sort things into folders, and much more. There's a lot of functionality - it may appeal to tech types - but some might feel Manic Moose lacks the "sexiness," visual pizzazz or user-friendliness of Roon.
If you're familiar with Roon (it's hard not to be if you're into high-resolution streaming), then you know the appeal of this subscription streaming service. Roon is a playground for music lovers, with artist bios, album descriptions, album art, music suggestions, and more. If you love lots of visual appeal and rich metadata, Roon is a great choice.
That being said, there are a couple of things you can do with Manic Moose that you can't do with Roon:
You can access any internet radio station you desire in Manic Moose; you can't do this with Roon.
If you plug a hard drive into the BR-20, Roon won't see those files. You have to use Manic Moose. That being said, if you've got a separate server that's hosting all of your music, you can use Roon or Manic Moose to pull those files.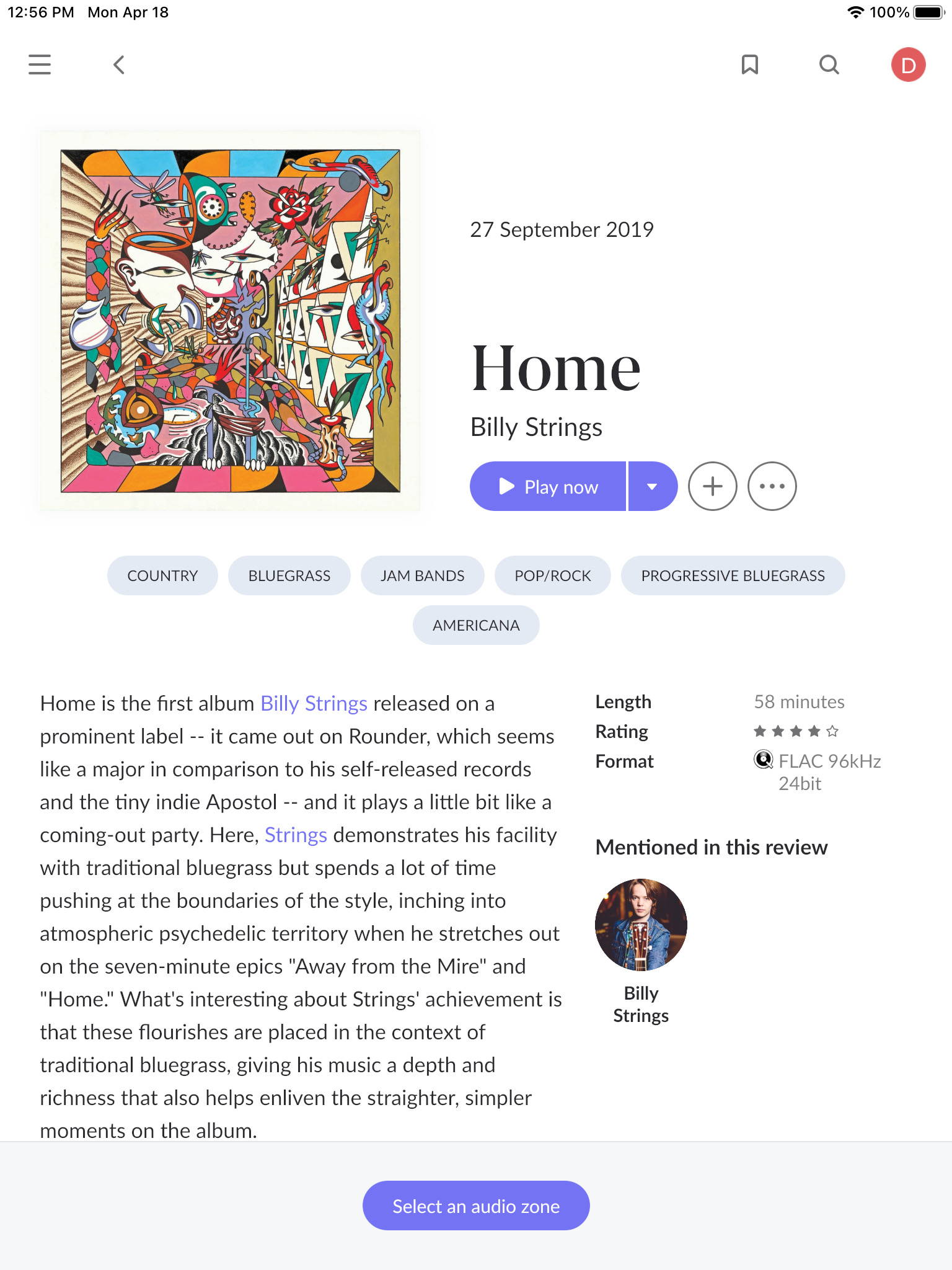 ---
Recommended Cable: Black Dragon
Cables may be the final piece of your audio equation, but they are certainly not the least. Quality cables will ensure you get the best fidelity and the cleanest sound from your audio components. Bryston has a neutral, clean sound. While bass is not lacking, I found that I wanted to add just a bit of warmth and bottom-end weight. I chose to use Black Dragon cables with my Bryston setup. Black Dragon cables use 99.99998% UP-OCC copper for a slight warming of the bass and midrange tones. Black Dragon cables also smooth the upper frequencies without sacrificing detail. They're great for achieving an immersive, natural sound. (The one exception was when I listened to the BR-20 with the Focal Radiance headphones. These headphones are quite warm, so I used a Silver Dragon Premium headphone cable to support clarity and detail retrieval.)
The Black Dragon Sound Signature
The Black Dragon is warm and smooth with a musical presentation. Copper strands enhance the body, shape, and immediacy of the music. The detail and expansiveness of the Black Dragon make it a flexible fit where a broad range of musical genres are played. It can also improve bass frequencies on bass-light headphones and other audio components. The smooth, musical quality makes it a perfect fit for gear that sounds a bit edgy or bright. Despite its warmth, the Black Dragon does not have a laid back, lush sound. It is much closer to neutral, making it a very natural-sounding cable.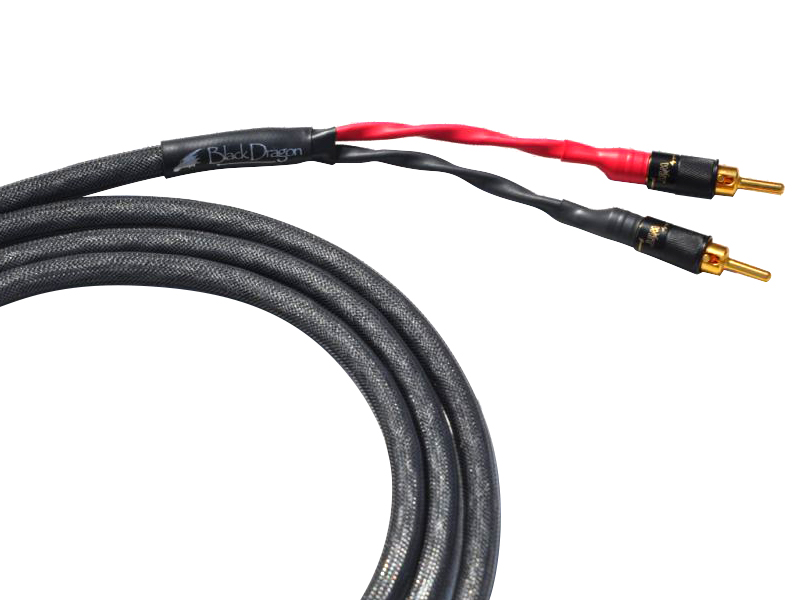 ---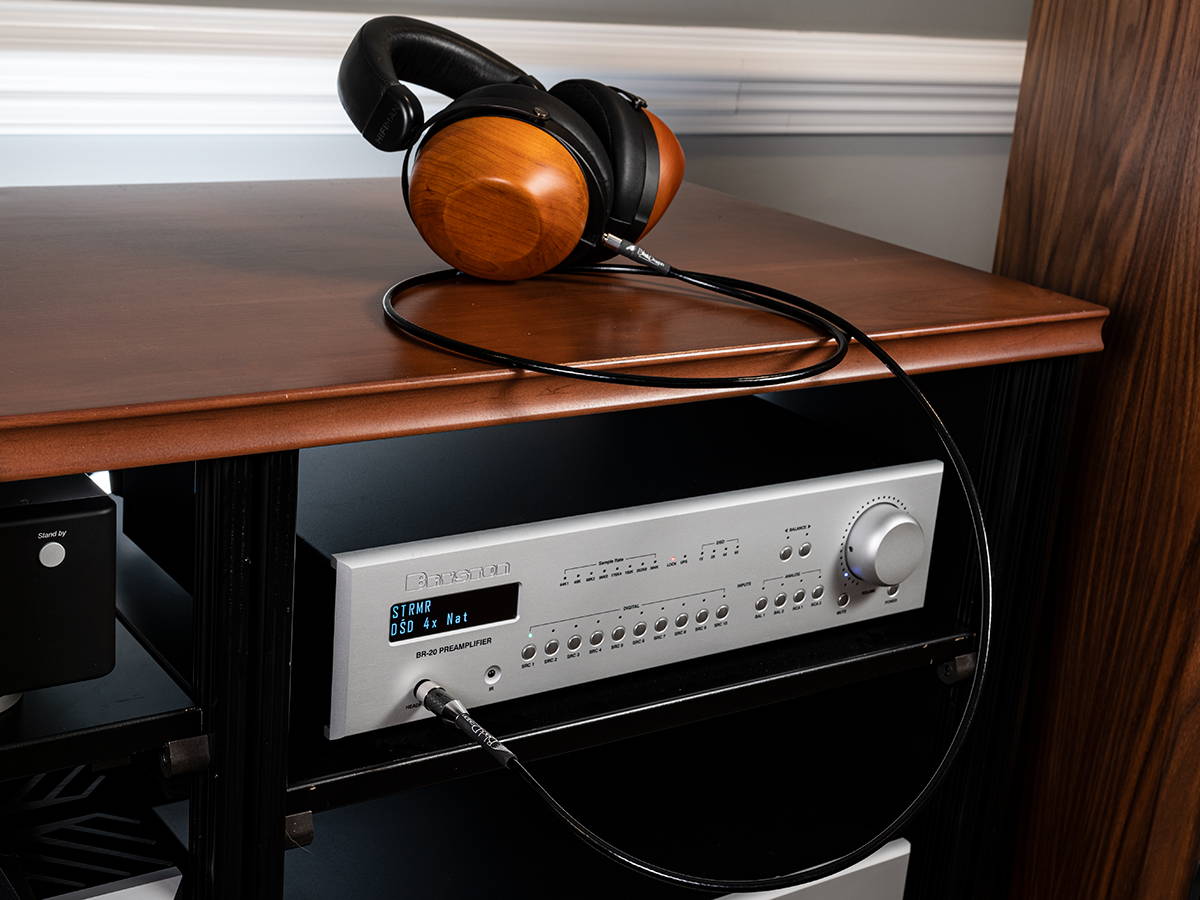 The Bryston BR-20 is a masterful preamplifier that lives up to its "ultimate audiophile hub" moniker. It's hard to find fault with this preamplifier/DAC/headphone amp/network music streamer. The sound is to die for - a perfect middle ground between analytical and fun. You get the sense that the music is not being tampered with or manipulated in any way, so what you hear is the pureness of whatever you're listening to, but in a musical and not sterile way. Overall, the sound is more about detail and finesse than it is about bass and bombast, and that makes the BR-20 a great option for so many genres. I found it to be especially good for vocals, acoustic music, folk, bluegrass and other "stringy" music, classical, and jazz. Some might prefer a bassier, more fast-paced presentation for high-powered rock and roll and related genres, but overall, the BR-20 made everything I listened to sound amazing.
Build quality: Superb
Sound quality: Clear, natural, detailed, musical
User friendliness: Good
---
---
Bryston BR-20 Preamplifier, Streaming DAC Review & Features
---
Technical Features
Frequency Response: 20Hz – 20kHz ± 0.05 dB
Signal to Noise Ratio: XLR -110 dBR; RCA -110 dBR
IMD:≤ 0.0003%
THD + N: ≤ 0.0006% 20 Hz – 20 kHz
Power consumption at 120V/60Hz: Standby, 0.5W; Idle, 45W; Playing, 45W
Physical
Dimensions: 17" or 19" W x 4.6" H x 13" D
Weight: 12lbs
OPTIONS
Silver or black faceplate
17" or 19" faceplate (non-rack mountable)
Internal 4 input, 1 output HDMI card is 4K HDR compatible. Can also receive DSD over HDMI
Internal MM Phono Stage (replaces 1 RCA analog input)
---