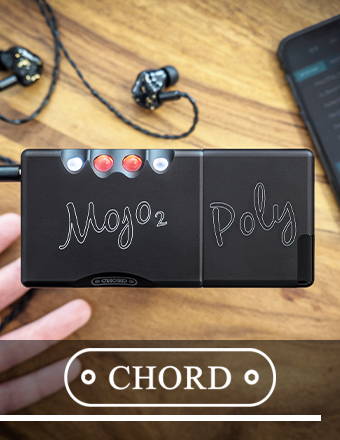 Chord Electronics Magazine is your all-inclusive information guide with instructionals, comparisons, connections, and everything you need to know about Chord digital-to-analog converters, amplifiers, and other hi-fi audio accessories.
Pure Sound
Not far from London in the county of Kent, the river Medway wanders through the center of a town called Maidstone. Here, in a turn-of-the-century building called "The Pumphouse," a small team of music lovers and engineers are creating a portable and digital music revolution.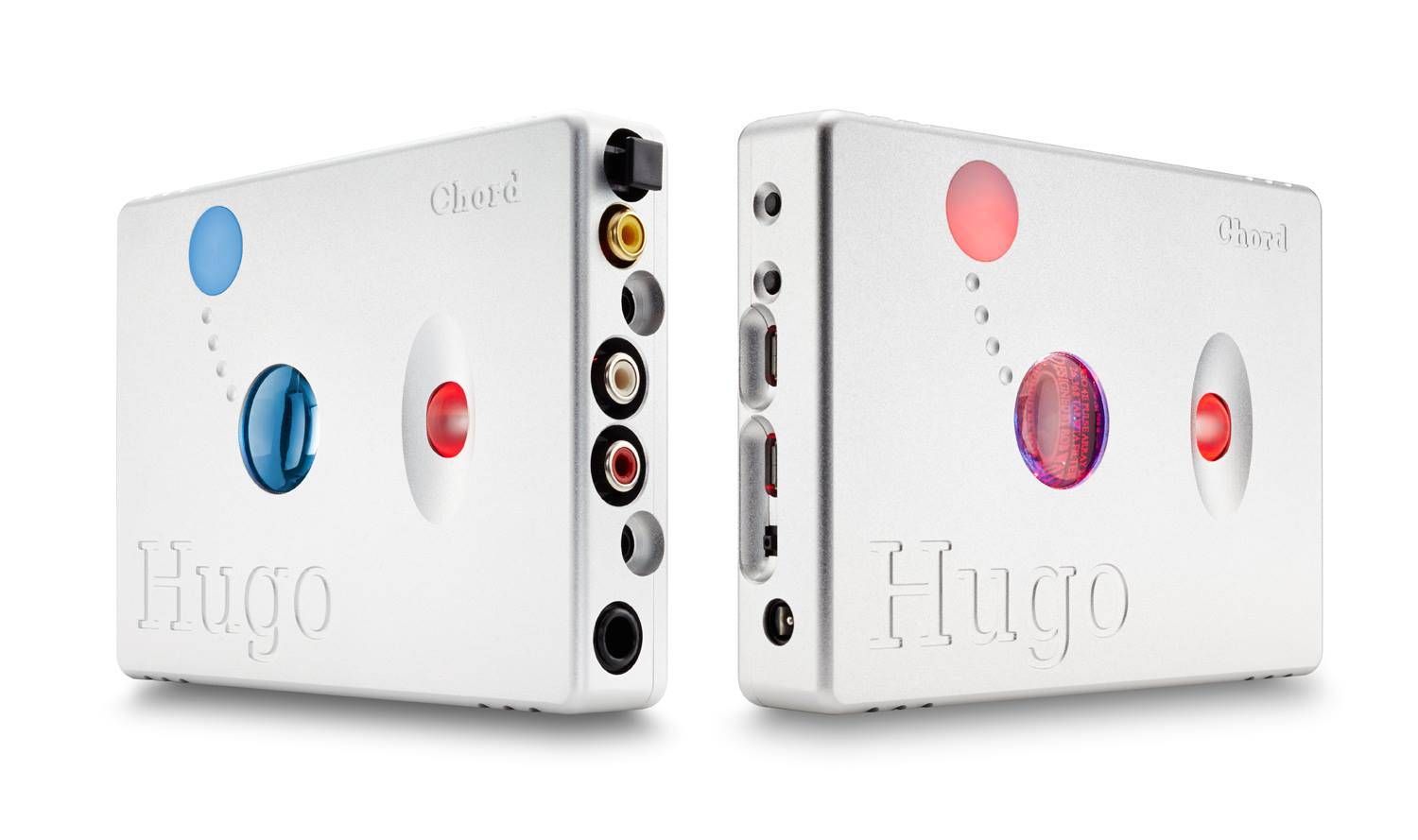 Chord Hugo
The Chord Hugo was a revolution in digital-to-analog conversion and a Moon Audio best-seller. Chord Electronics and chip technology never sleep, so their revolutionary DAC has grown into a high-performance line.
Chord Hugo Magazine explores the portable and table-top versions as well as additional products like the Hugo M Scaler.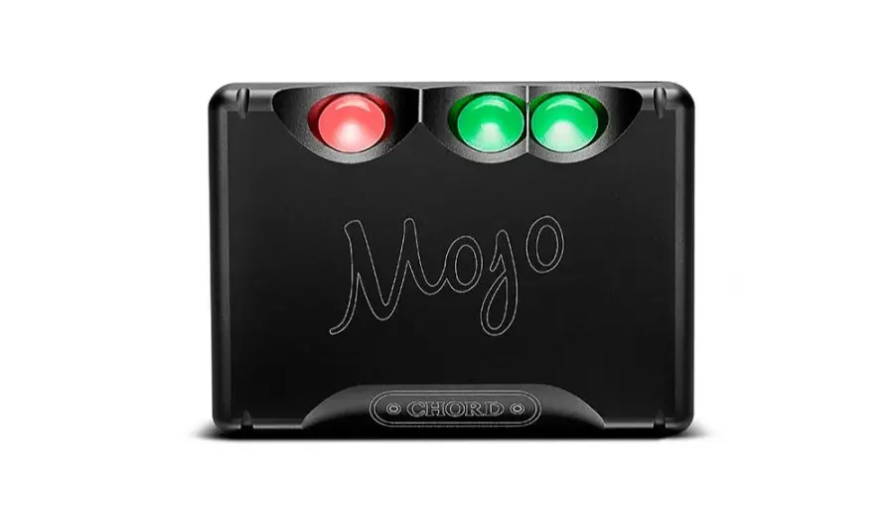 Chord Mojo
The Chord Mojo is a small and powerful digital-to-analog converter, living up to it's "Mobile Joy" namesake. It's one of the cheapest DACs on the market, but don't let its size or price tag fool you. The Mojo is mighty.
Chord Mojo Magazine explores this portable DAC as well as the Poly, it's companion wireless streaming module.
Who is Chord Electronics?
Not far from London, across the English Channel from Calais, is a village founded in 1549 whose coat of arms is a golden lion on top of the heraldic symbols for river. The river Medway wanders through the center of a town called Maidstone, where a small team of music lovers and engineers are creating a portable and digital music revolution in "The Pumphouse."
The Pumphouse, built in 1878 as part of a waterworks complex, once housed "state of the art" steam turbines at the turn of the century. Today, the pumphouse is home to one of the most advanced electronics research and development facilities in the word – a company called Chord Electronics.
Chord Electronics has been in business for over thirty years. In 1989 their Founder, Chief Engineer, and Owner John Franks had an idea while working as an electronics engineer for Marconi Avionics. He decided it was time to create a new kind of HiFi company. Like most visionaries, John was early. The digital music revolution wasn't far.
John's idea stemmed from sound design for aviation – where sound quality and acoustic design is paramount to communication and overall safety of the aircraft. By 1989 John succeeded in his goal of producing accurate and high-end amplifier designs with the SPM 900. A year later Chord began co-developing their first broadcast-quality amplifier with BBC – known as the AM820. This became the new industry standard at BBC for years to come and more clients soon followed suite. Now they have world-famous Abbey Road Studios, Sony (New York), Toshiba (Japan), Skywalker Sound (L.A.), and many more utilizing their products. Proudly, these installation products are amplifiers that they still service and maintain for the studios today, a testament to the commitment, quality, and durability of their products.
In the early days the company was focused on analog technologies, but it soon went the way of digital after their Founder John Franks met Rob Watts. "A Panda," was Rob Watt's answer. The interviewer asked what kind of animal his new technology - the Chord Hugo - would be. The "father" of the Chord Hugo, a portable Digital Analog Converter (DAC) revolutionizing the musicality of our many digital music sources, met Chord Electronics founder John Franks at the Consumer Electronics Show in 1994.
The movies would have the Chord Hugo instantly appear once John and Rob discovered their common English roots. However, real life is oftentimes very different than the movies. John and Rob worked for years pushing the envelope in improving the overall quality of digital music, and their hard work paid off with the new chip and the revolutionary Chord Hugo DAC.
From Chord Electronics' inception in 1989 until 2014, their presence rapidly expanded internationally because of the quality and unique craftmanship of their high-end audio products. But it was the introduction of Hugo, a transportable DAC, in 2014 that drove their popularity amongst a much younger demographic, quadrupling turnover; Hugo 2 became a landmark product with legendary status. The business again tripled in turnover when Mojo, an affordable, portable DAC, was launched in 2015, allowing consumers, regardless of budget, entry into Chord Electronics ownership.
When John's golden lion met Rob's panda magical things happened and are continuing to happen by the Medway River in the United Kingdom. Almost the day after he returned from CES after hearing the Chord Hugo for the first time, Moon Audio's Founder Drew Baird, P.E. set to work making Dragon cables that are compatible with Chord's products. Dragon cables help music lovers connect their Chord products to all their favorite gear, bringing out the very best performance of your audio system and ensuring that nothing comes between you and your music.
Moon Audio will continue to follow, support, and learn from this great company.
---
---
---
Dragon + Chord = Perfect Match
Our Dragon Cables make a perfect match for your Chord Electronics gear - making sure you are getting the very best sound out of your device. Our Dragon USB and Interconnect cables are built with the very best materials so nothing gets in the way of you and your music.

---