Looking back on the last ten years, the world of audiophilia has come a long way. New products, new advancements in technology and fidelity; it's hard to believe that what was once a dream or idea of someone's 10 years ago is now a reality....
Chord Electronics DACs and Roon Receive Praise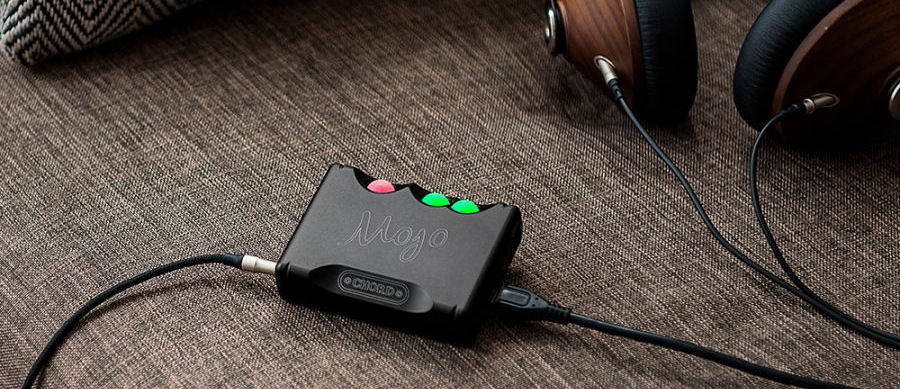 Looking back on the last ten years, the world of audiophilia has come a long way. New products, new advancements in technology and fidelity; it's hard to believe that what was once a dream or idea of someone's 10 years ago is now a reality.
As we start this new decade, its normal for us to look back and evaluate what the previous decade has brought us, or to determine the progress that was made, or even yet, to discern what new dreams and goals we'll have for the next 10 years. What new technologies will be available to us and where do you think we'll be as audiophiles, or the world of audiophilia as a whole?
In this retrospective moment, we, like many others take this time to look back and evaluate what some of the most influential and game-changing technologies have been for the audiophile community. And the verdict is in. Chord Electronics is a clear winner with the development of their portable DACs. We're honorably mentioning Roon here as well, with their top of the line streamers and services, making our source music that much more accessible and organized for our high fidelity systems. These two companies have made waves in changing the way audiophiles listen to their music.
So let's take a look back at the last ten years and see why Chord Electronics and Roon deserve such high praise.
---
"The original Chord Hugo was something of a left-field product. It was a premium-priced, portable, battery-powered DAC that was made by a tiny UK-based high-end electronics specialist better known for producing exotic pre/power combinations.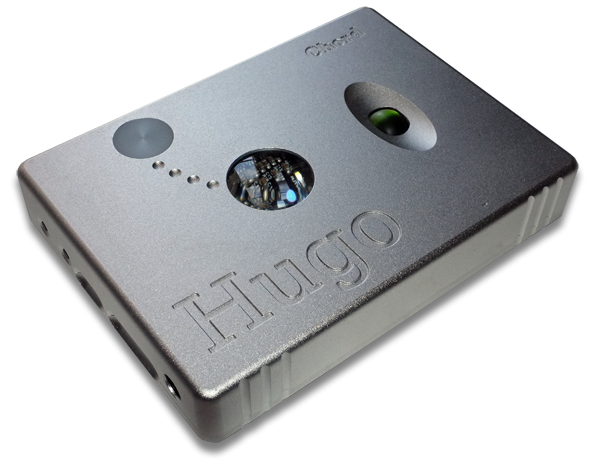 But somehow the Hugo was an outstanding success, not only setting new sonic standards for portable audio, but also embarrassing pretty much every similarly priced domestic number-cruncher on the market in the process.
The heart of this and every current Chord DAC remains the use of an FPGA (Field Programmable Gate Array) loaded with proprietary software that handles all the digital processes the DAC has to do.
This method, rather than using off-the-shelf chips, gives Chord a massive amount of control over how the music signal is handled and the result, in this case, was quality of sound that the competition just could not match.
In our opinion, the original Hugo was bettered only by the MkII version introduced four years later. Few hi-fi products have shaken up an entire section of the market in the same manner that the original one did though."
-from WhatHiFi's "10 of the Best Hi-Fi and AV Products of the Decade"
https://www.whathifi.com/us/features/10-of-the-best-hi-fi-and-av-products-of-the-decade
*****
Later in the decade, Chord released their second iteration of the Hugo, the Hugo 2. An upgrade on the original in almost every way, the Hugo 2 raised the bar on a number of elements that made the original Hugo so popular. To read more on these improvements and differences, check out our blog post comparing all aspects of the Hugo 2 to the original: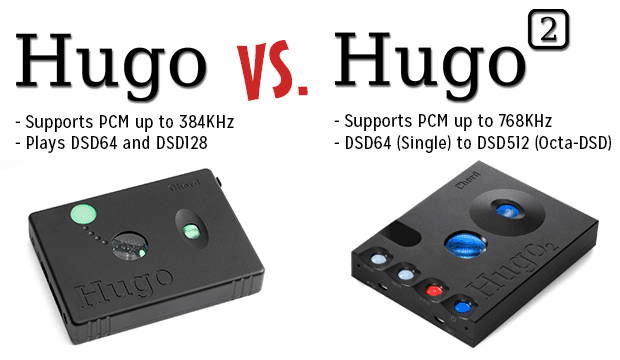 ---
Read Drew's impressions from the first time he tried out the original Chord Hugo at CES2014:
Here are the top 4 reasons I added the Chord Hugo to Moon Audio's lineup of portable headphone amps:
The DAC in the HUGO is not a standard off the shelf Wolfson or Burr Brown chip that everyone else uses so the decoding is just spectacular.

The Hugo can be used as a desktop or portable headphone amp/DAC and it converts USB, PCM, DSD, and tons of other formats.

I love the sound, it's just jaw-dropping and it can drive just about any headphone on the planet, even hard to drive ones like the HD800, etc.

It has an AMAZING 12-14 hour battery life. WOW, need I say anything else?
---
---

"When Chord Electronics launched the Mojo at London's Shard in October 2015, we knew John Franks and his team meant serious business. The Mojo would be a smaller, more easily pocketable DAC and headphone amplifier than the Hugo but it would still talk to PCs, Macs and, like the DragonFlys, smartphones. Unlike AudioQuest's dongle DACs, the Mojo wouldn't specify an off-the-shelf decoder chip but Rob Watts' code running on an FPGA. Watts' WTA digital filter had been transplanted from the Hugo to a much smaller package but the Mojo launch event's implication that every smartphone user could/would use one stretched marketing hyperbole to its very limit.
Franks had shot for smartphone dominance only to ultimately find that many Mojo owners found his baby DAC's sound so satisfying that many were letting it run 24/7 in their home hi-fi systems. Four years since the Mojo's launch, we still struggle to find a similarly-priced DAC that can compete with the Chord unit's detail dig and sense of inner space. It's also an off-grid listener's delight, a trickle charging system keeping the internal battery topped up as it plays.
And it's that internal battery that allows us to take the Mojo out of the house, to a local cafe, to work or on to a plane or train where it can even drive more challenging headphone loads; something that few smartphones can claim to do. Strapping the Mojo to the back of smartphone without obscuring large portions of the latter's screen remains a challenge that would make even the most devoted of head-fiers throw their hands up in defeat. To this day, my favourite Mojo dance partner is the original Astell&Kern AK100. Connected via TOSLINK, this two-fer can be rubber-strapped together without obscuring the AK100's screen. Chord's alternative solution is the Poly streamer that, when attached to the Mojo, makes audible mincemeat of über high-end DAPs, even if its GoFigure app remains a challenge for some users.
At the close of 2019, the Mojo sells for US$399. That puts it within a hundred bucks of the DragonFly Cobalt and casts its sonic edge – more detail, more punch – over the AudioQuest USB DAC as even better value than when it sold for US$599.
In the context of our Raspberry Pi streamers, the Mojo isn't limited to USB like the DragonFlys. It can talk to a naked RPi via USB but also a JustBoom HATted RPi via TOSLINK or an ALLO HATted RPi via coaxial (plus the right cable – I got mine from Zu Audio but AudioQuest also now make 'em). With the Squeezebox Touch, we again get the choice of USB (via Triodes's EDO plugin), TOSLINK or coaxial. We listen for ourselves to find our own preference/s.
At home and out in the street, the Mojo optimises sound quality and hardware pairing possibilities. Our fourth Product of the Decade: 2010-2019."
-from Darko.Audio's Products of the Decade 2010-2019
https://darko.audio/2019/12/darko-audios-product-s-of-the-decade-2010-2019/
*****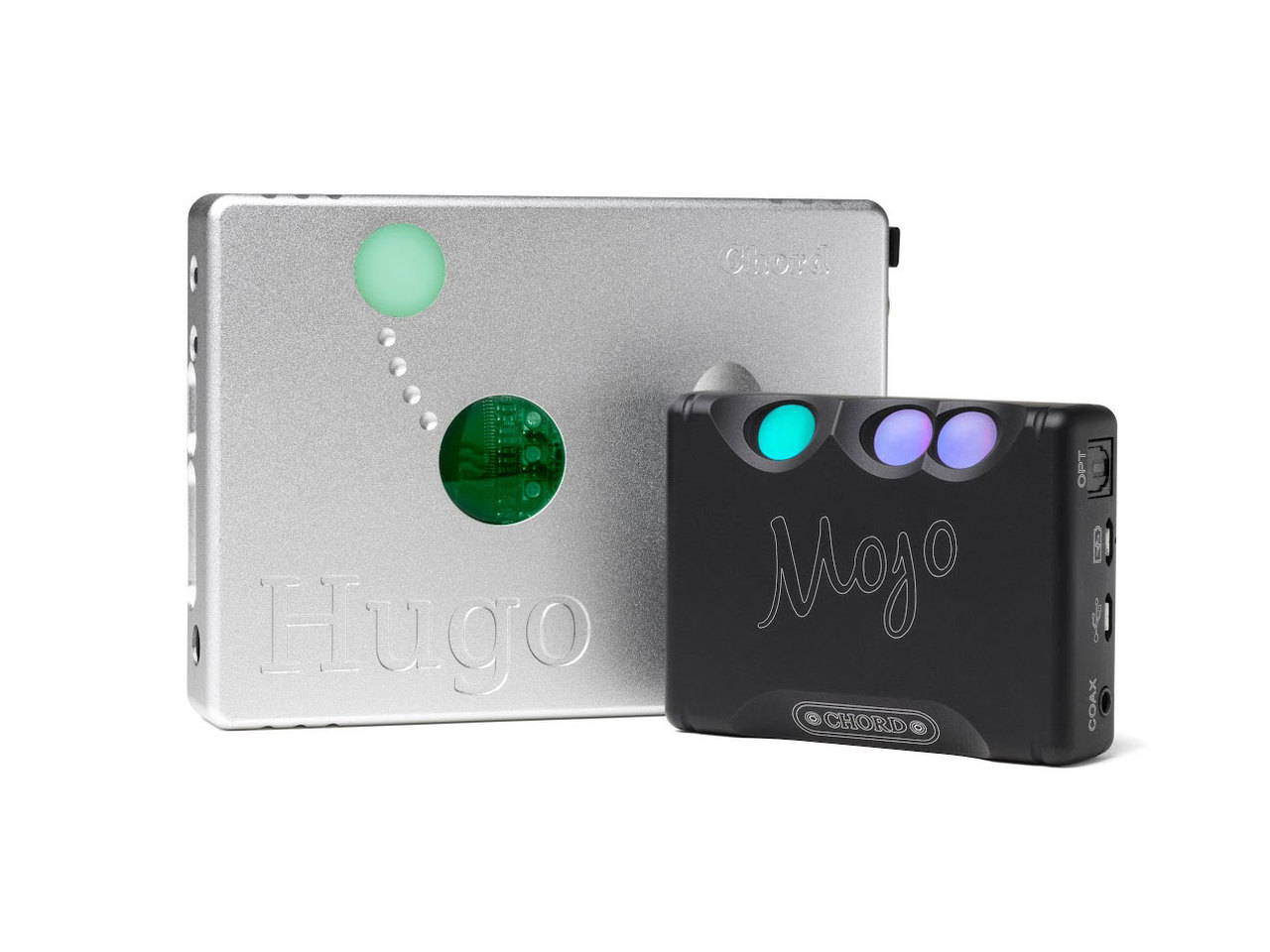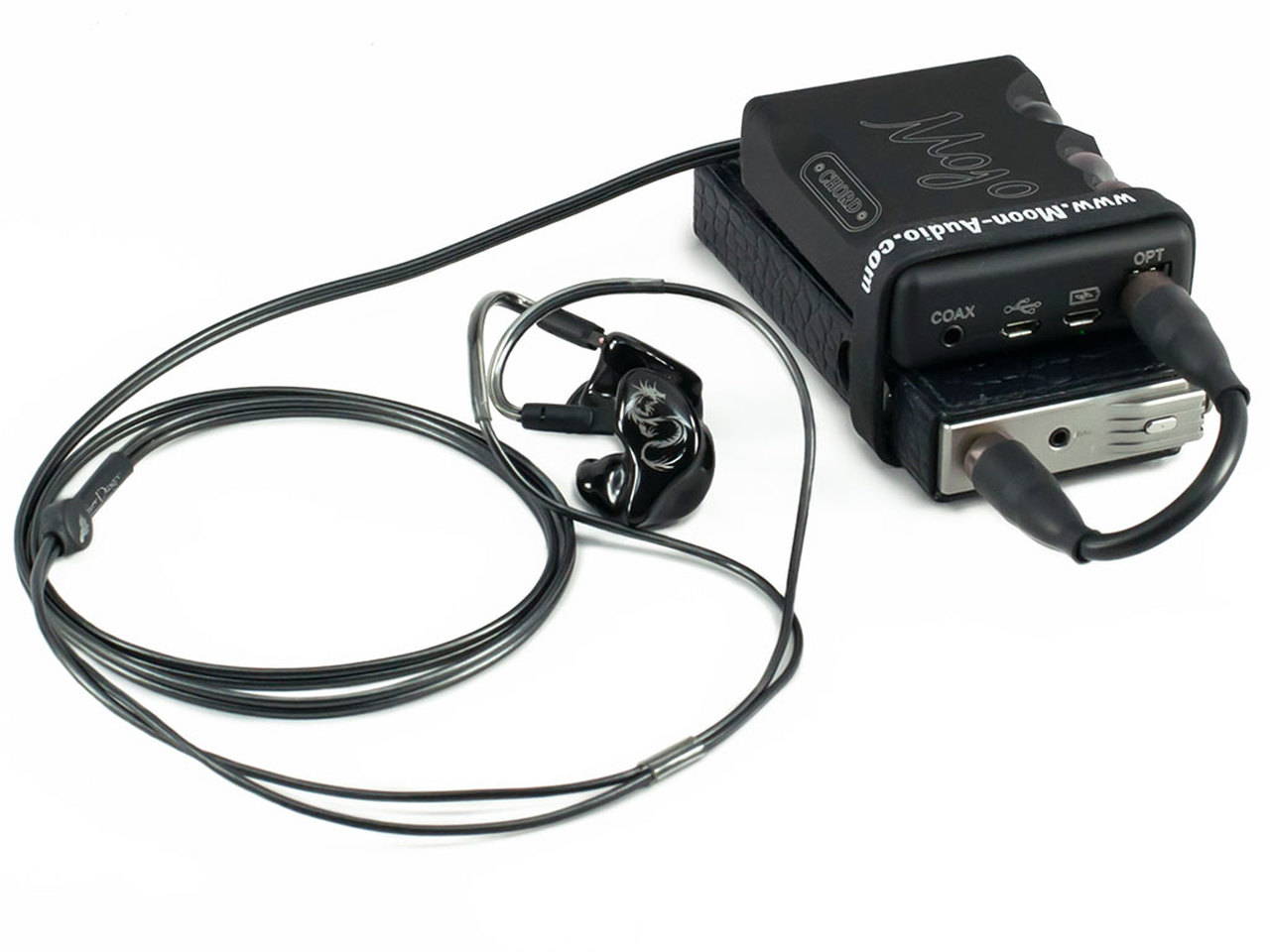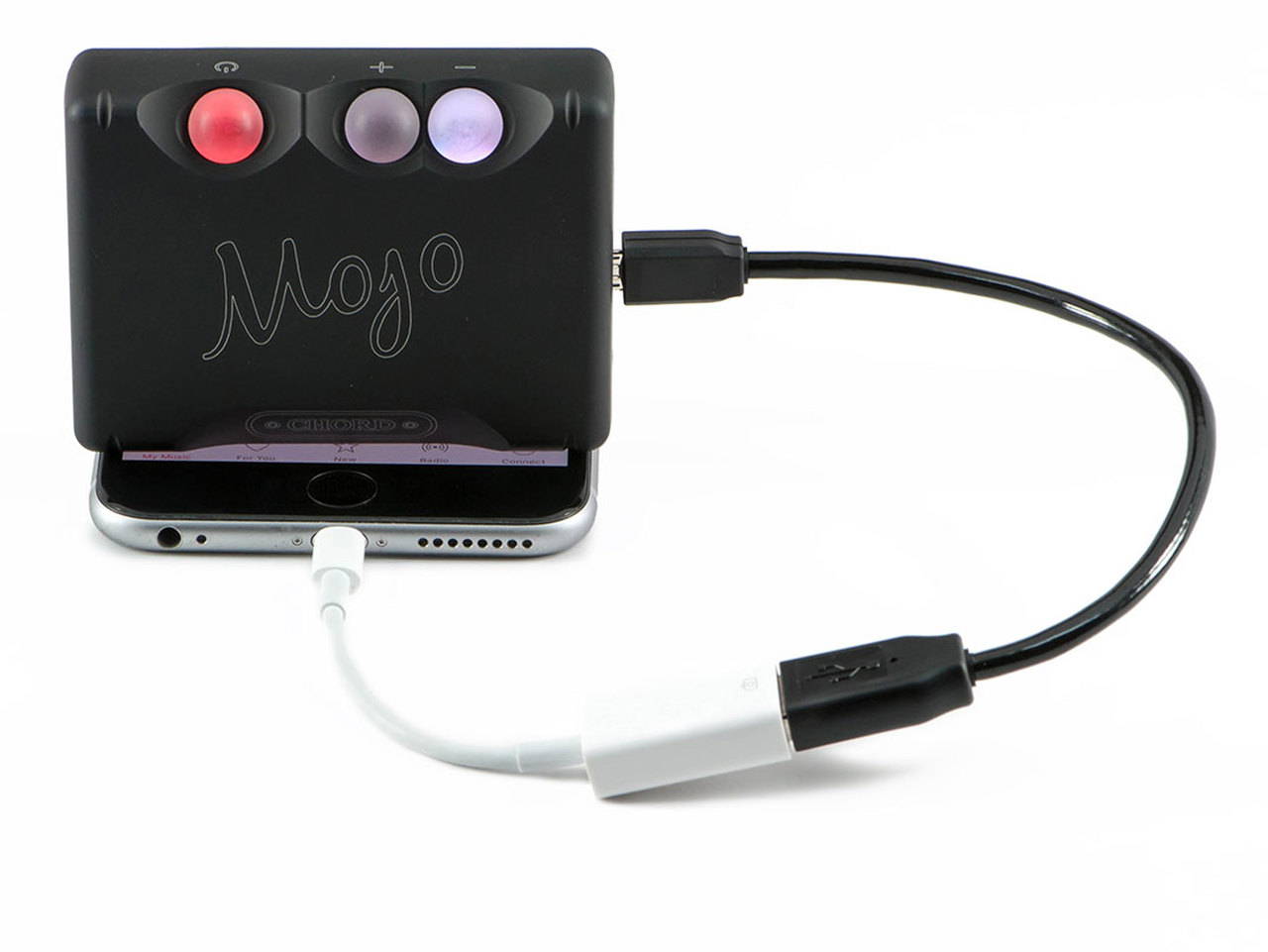 What did CEO and Founder of Moon Audio, Drew Baird think of the Mojo?

"Chord Electronics new Digital Analog Converter (DAC) and headphones amp named Mojo brings the best performance at a price (less than half Hugo) sure to bring new listeners to the many benefits of adding a DAC to their headphone and digital music listening gear. Listening to Chord Hugo for the first time years ago at CES my jaw dropped.
My jaw dropped again listening to Chord's new Mojo DAC. The Mojo isn't as long as an iPhone 6 and it is a little more than twice the iPhone's thickness. I only have one question. How did Chord fit sound quality like this in such a small footprint? Answer: Rob Watts has done it again! He is the brainchild behind all the digital design at Chord Electronics." -Drew Baird, CEO and Founder of Moon Audio
Check out Drew's full review of the Chord Mojo here:
Other Mojo Resources from Moon Audio:
---
"There is no streaming without software. In the first half of the 2010s, I bounced between desktop apps for OSX/MacOS (like Audirvana) and Squeezebox Server's web interface + iPeng / Orange Squeeze smartphone apps. Neither came without shortcomings: the experience of remote controlling a Mac could best be described as 'basic', a long way short of iPeng and Orange Squeeze's powerful functionality, but not every streamer landing at DAR/KO HQ would talk to a Squeezebox server.
And despite the slow emergence of now solid streaming platforms like Bluesound's BluOS and AURALiC's Lightning DS, each is tied to specific hardware. (It's only in the last two years that Bluesound has begun licensing its BluOS streaming platform to third-party manufacturers). None can compete with the universality of Roon, which, for many digital audio fanatics like yours truly, arrived with shock and awe. With Roon running on a Macbook or Windows PC, I could remote control it using Roon Remote. Its interface had been designed with touchscreens in mind and was the single reason that in 2015 I bought a Microsoft Surface Pro.
Four years on and Roon allows me to control streaming on AURALiC and Bluesound streamers as well as devices made by almost one hundred other Roon Ready partners where the biggest names in hi-fi rub shoulders with smaller manufacturers. The Chord Poly is one such device. And if compatibility and ecosystem building was Roon's only achievement with its RAAT streaming protocol, it would still be light years ahead of the patchy mess of UPnP/DLNA devices where gapless playback isn't even a given.
Additionally, Roon can stream to Squeezeboxen, to a Raspberry Pi running Roon Ready code (or Squeezelite!), to KEF's LS50 W and LS X (both run bespoke code), to Sonos devices, to AirPlay devices and to the Google Chromecast Audio. It'd be easier to count the number of devices to which Roon cannot stream.
But wait, there's more. Roon's metadata layer gives us artist bios, albums reviews and makes hitherto hidden connections between players and releases. Its best feature, Roon Radio, has recently seen its reach extended beyond locally stored files to swim through Tidal and Qobuz; we get to re/discover long-forgotten gems as well as new music. And Roon's digital magazine layout sidesteps digital audio's greatest weakness by giving us something to browse in a non-linear manner, well beyond the A – Z of artist and album fields. Not even the upwardly-revised lifetime subscription price of US$699 can dent my enthusiasm for Roon which, in the age of free operating systems, is a tough pill to swallow for some.
Make no mistake: Roon has revolutionised how many of us interact with our digital audio libraries in the high-end audio space to bring the UI on par with Spotify, where mainstreamers live. This is a staggering achievement given Roon Labs' decentralised approach to software development, its dozen or so staffers are scattered around the globe. Our fifth and final Product of the Decade: 2010-2019."
-from Darko.Audio's Products of the Decade 2010-2019
https://darko.audio/2019/12/darko-audios-product-s-of-the-decade-2010-2019/
*****
Learn more about Roon and how it works:
Roon is a music management and listening solution that takes a very different approach to interacting with your music. Instead of seeing a spreadsheet-like view of your music (as with iTunes and almost all other media systems), Roon provides a very rich non-list based experience, using credits, artist relationships, genres, lyrics, concert/tour dates, artwork, and more to allow for an informative navigation and exploration of your library.

Roon manages digital music files collected on hard drives and networked storage. It can also watch your iTunes library, and optionally integrate with the music streaming service TIDAL.
Roon cleans up your music library, upgrades the metadata associated with your music, and provides a user interface that is far richer than anything else out there. Roon makes music exploration and discovery both informative and fun.
Roon provides no-compromise audio perfection. Bit-perfect playback of lossy and lossless file formats, including high-resolution audio content (PCM and DSD). Additional conveniences such as crossfading and volume normalization make it suitable for both concentrated listening sessions as well as social events.
Roon manages your audio renderers (the things that make sound). Whether they be built-in sound devices, like your laptop's audio output, a USB connected DAC, or even networked audio devices.
Roon is an application suite that must be installed. It is not a website. It runs on Macs, Windows PCs, and Tablets, Linux PCs, Android Tablets, Apple iPads, and iPhones. Support is provided on the Community Site, and membership details and configuration are provided on the Roon website.
Roon uses your music files, Internet Radio streams, and content from the TIDAL streaming music service, but doesn't come with any music.
The Roon software is constantly being improved and updates are always free of charge to licensed users.
Roon Nucleus Music Server
Roon Nucleus Music Server
Stream and manage your music library with the Roon Nucleus Music Server, a multi-room, multi-user music server. It connects directly to your network and can be controlled via your phone, tablet, or computer. No technical configuration is necessary.
Requires subscription to Roon software.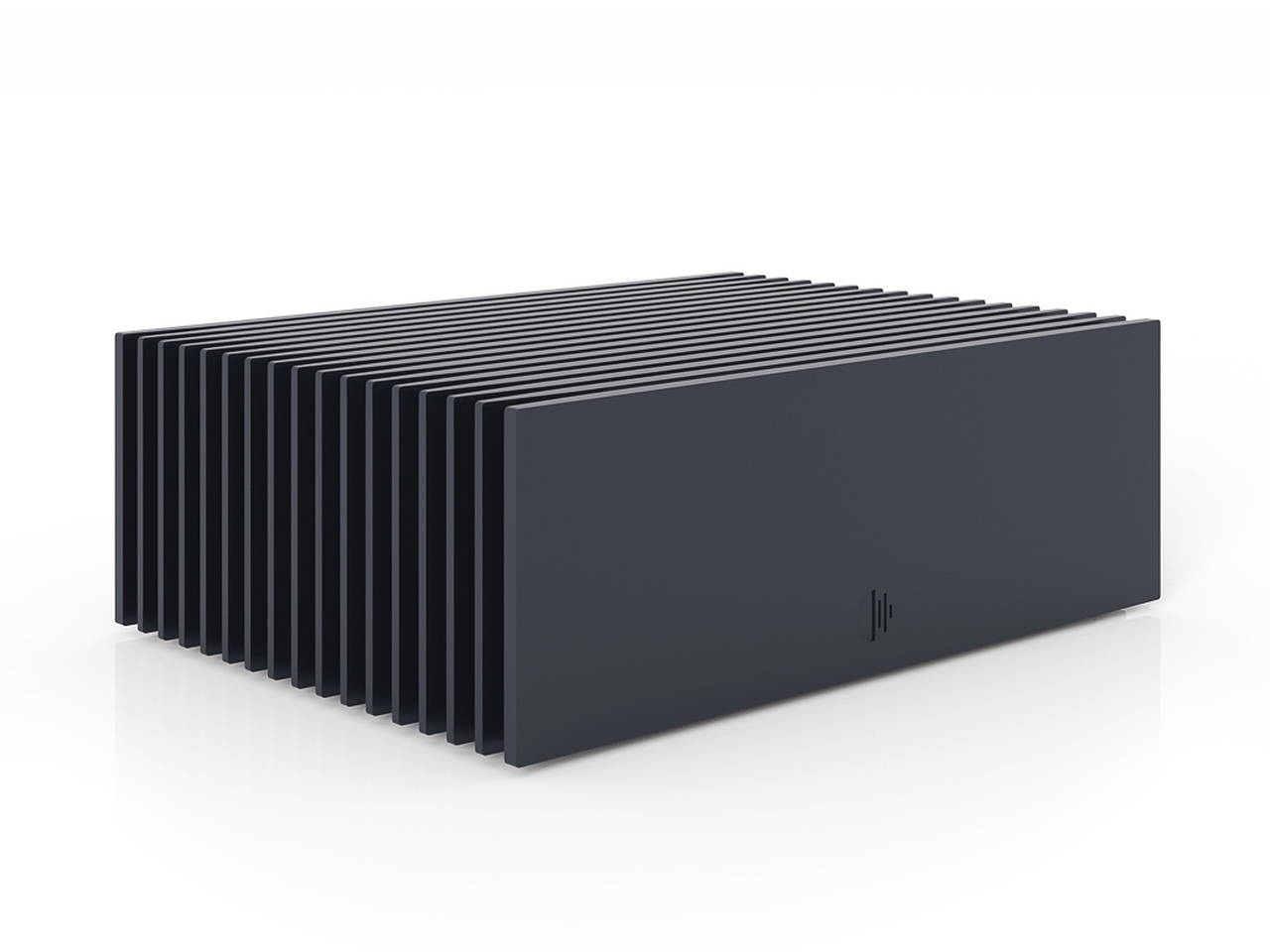 Roon Nucleus Plus Music Server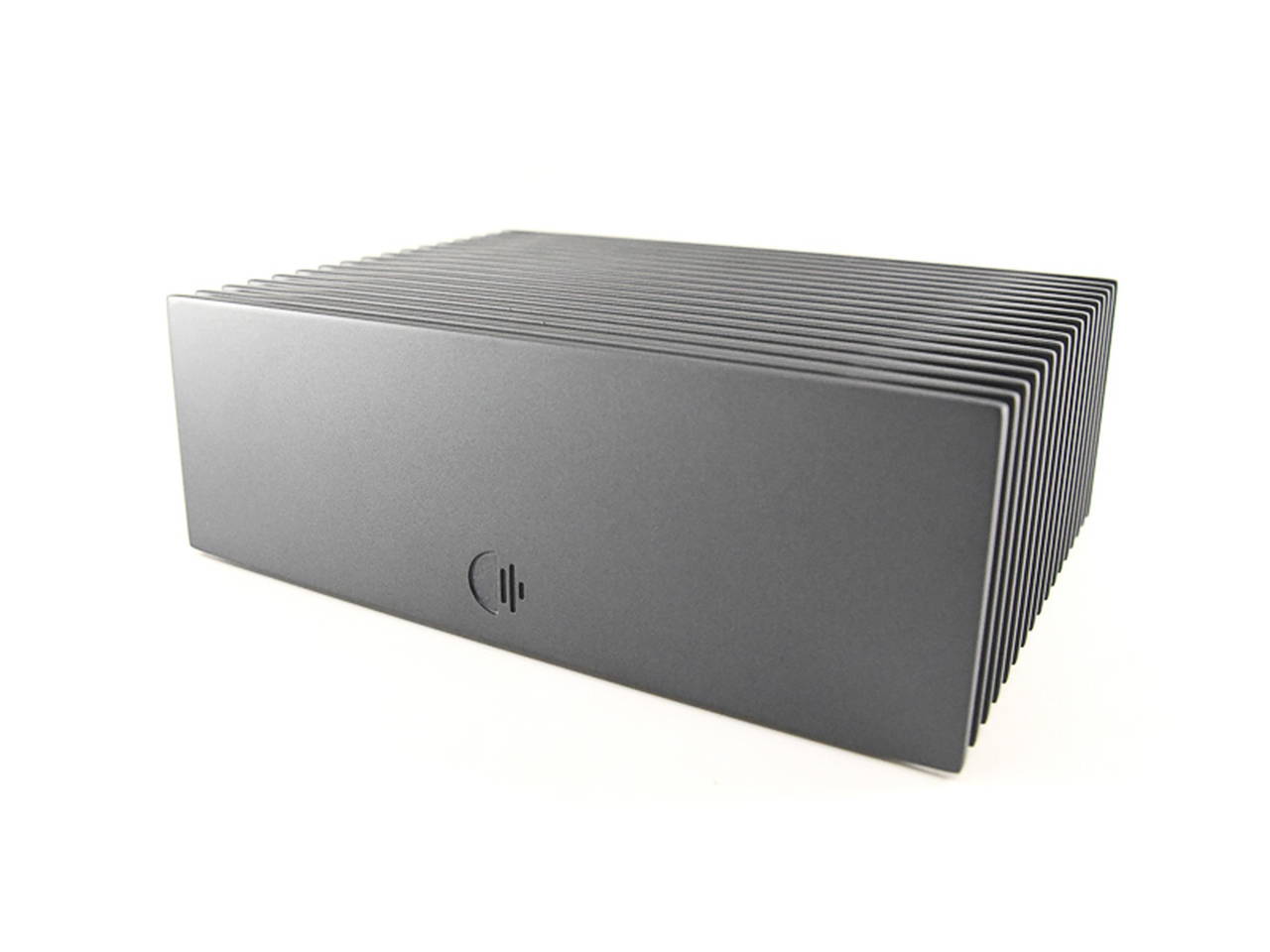 Roon Nucleus Plus Music Server & Network Streaming Device
Stream and manage your music library with the Roon Nucleus Plus, a multi-room, multi-user music server with extended storage and zone capacities from the base model. Nucleus is the center of your Roon music system. It's the housekeeper, the traffic cop, and the brain that takes care of the music in your life. Using Nucleus, Roon manages all your music – on hard drives, NAS, and streaming content – and allows you to play it on all the audio devices around your home. Nucleus is the best way to run Roon at any price. Requires subscription to Roon software.
---
So there you have it. Chord Electronics and Roon - some of the top products of the decade, and for good reason. They have fundamentally changed the way audiophiles listen to their music. As these companies and more continue to innovate and develop new and better products, I am hopeful the next decade will be as good, if not better than the last. Here's to the new Roaring '20s.
---
If you have any questions about these products or others, please leave a comment below. Happy listening!
InnerFidelity 2019 Editor's Choice Awards
Author Ricky Kovacs / Category Blog / Published: Dec-26-2019