This week Chord Electronics announced the upcoming released of two new products to their lineup: the 2GO and the 2YU. The 2go streamer/server brings streaming to the award-winning Hugo 2 DAC/pre/headphone amp and the 2yu digital interface turns 2go into a standalone streamer, ready for use with a range of DACs.

New products from Chord bring all new functionality to the Hugo2 and more
---
2go is a high-performance streamer / server that transforms the Hugo 2 into a full-featured Wi-Fi- and Ethernet-enabled device.
In addition to its music streaming abilities, because 2go has up to 4 TB of SD card music storage it also is functions as a high-capacity digital music server (using MPD). When being powered from its battery alone the Hugo/2go delivers the ultimate in purist audio.
2go contains highly advanced miniaturized electronic engineering and is the most technically and sonically advanced compact music streamer available today.
Wireless convenience (2.4GHz Wi-Fi and A2DP Bluetooth) combine with the stability and performance of wired (Gigabit) Ethernet connectivity, the latter offering set-up-free plug and play operation. 2go also benefits from comprehensive audio interfacing and offers Tidal, Qobuz and Internet radio playback with Spotify (and others) earmarked for the future. 2go is also Roon Ready, offers gapless audio and DoP/Bit Perfect support, as well as being fully DLNA-compliant (server/renderer) and AirPlay-ready.
A key feature of 2go is its auto-switching input function: every audio interface is always on, therefore switching between inputs is as easy as hitting 'play' on the chosen control point app; 2go convenience-switches between all its inputs automatically, giving a seamless user experience when playing music from different sources or even streaming services.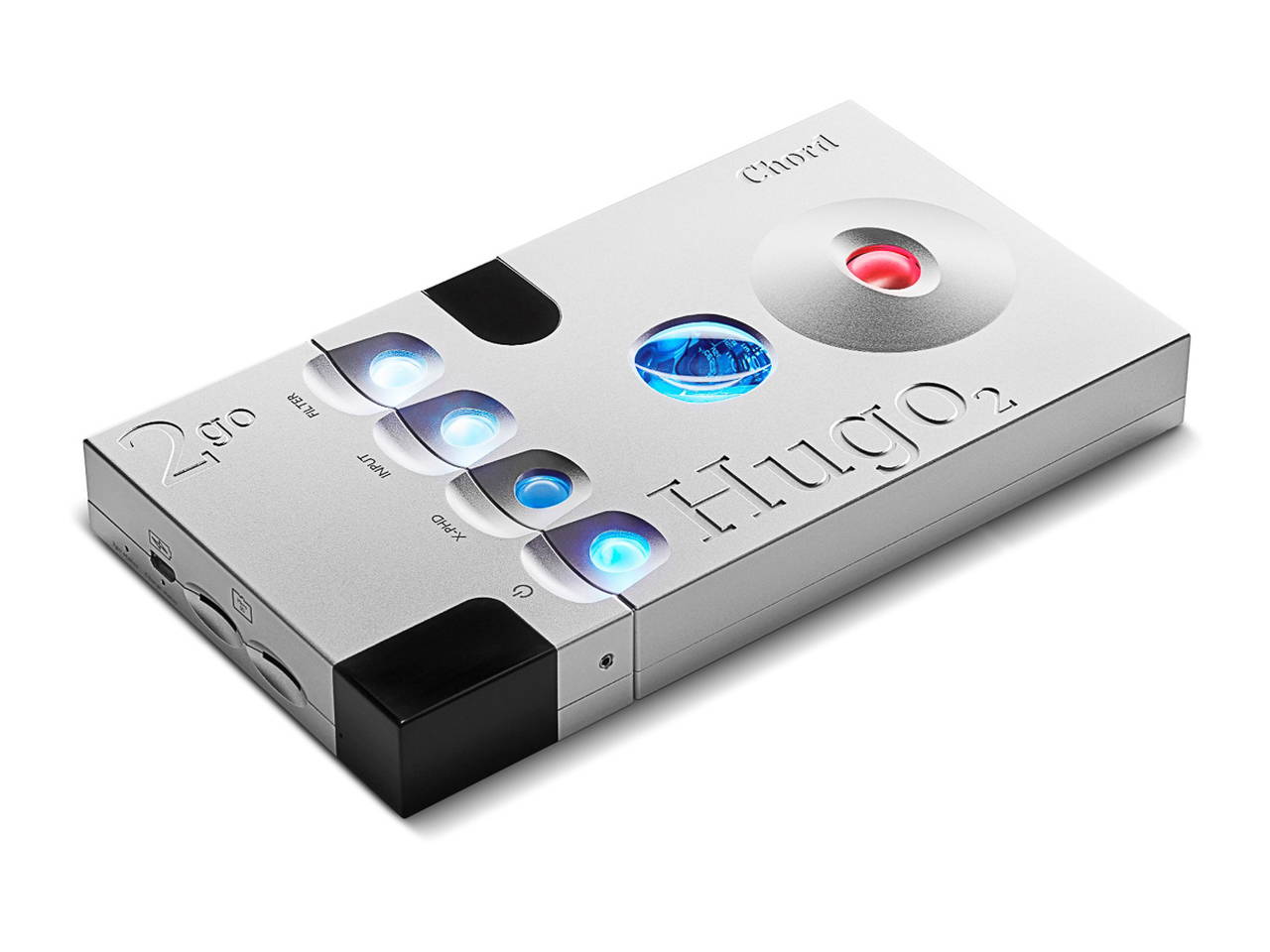 Compatibility
In order for 2go to perform as a fully functional streamer, a connection with Hugo 2 (DAC/Preamp/Headphone amp) or 2yu is required.
Wireless Connectivity
Long-range 2.4GHz WiFi allows 2go to connect to an existing 2.4GHz WiFi network. Hotspot mode (activated within the Gofigure app), allows 2go to broadcast its own WiFi network with SSID and password in the eventuality that the device cannot connect to a static network.
2go can also be connected via Bluetooth 4.1 A2Dp.
---
Technical Features
Power supply: Internal battery with up-to 8hr playback. Desktop mode activated upon insertion of Micro USB charging cable).
Wireless connectivity: Long-range 2.4GHz WiFi


Bluetooth 4.1 A2Dp

Wired connectivity: Gigabit (GbE) ethernet
PCM and DSD Support: 44.1kHz – 768kHZ (16bit – 32bit) | DSD 64 to DSD 256 (via DoP)
File format support: ACC, WAV, FLAC, AIFF, OGG VORBIS, ALAC, WMA, MP3 and more…
Initial setup, configuration, and updates: Via free Gofigure app available on iOS and Google Play store
Music storage: 2x Onboard Micro SD card slots (up-to 4TB of total storage)
Playback: Roon (Endpoint), DLNA (server and render), AirPlay, Bluetooth audio (A2DP), Tidal, Qobuz, Internet radio and more coming…
Gapless playback: Supported
---
2yu is a digital interface that connects to 2go effectively turning the 2go2yu into a full-function standalone music streamer / server.
2yu offers four digital outputs so it can be connected to any DAC or any other device with a digital input, and it can be connected to Chord's own Hugo M Scaler / Hugo TT2 to create a state-of-the-art streaming system.
2yu connects directly to 2go to add TOSLINK optical S/PDIF, coaxial and BNC (both 75 ohms) digital outputs, plus a cleverly integrated USB-A output.
2yu boasts 2,000 MIPS (million instructions per second) of processing power, an integrated sample rate converter, plus a low-jitter audio phase lock loop. Highly flexible in its potential applications, 2go with 2yu is also ideal for installers wishing to create a discreet remote Roon streaming solution: the duo can be wired into an Ethernet port to provide streaming to a system in any room. 2yu alone can also be used with PCs and Macs via USB to create a high-quality USB-to-digital-audio converter for audio.
Like 2go, 2yu is also hand-made in the UK using aircraft-grade aluminum and the same high-quality manufacturing processes inherent in all Chord Electronics products. Like the Hugo 2, 2yu features four polychromatic spherical controls governing output selection, power, mute and dim functions.
Compatibility: In order for 2yu to inherit streaming/music transport capabilities or function as an audio interface, a connection with 2go is required.
Power supply: Micro USB (5v 1amp minimum required)
PCM and DSD support: 44.1kHz – 768kHZ (16bit – 32bit) | DSD 64 to DSD 256 (via DoP)
Sample rate converter: Integrated, automatic downsampling is provided if a higher sample rate is being played than the output can support.
Digital audio outputs: USB Type-A (up-to 768kHz or DSD 256), BNC or RCA coax (up-to 384kHz or DSD 128) and Optical (up-to 96kHz or DSD 64)
Processing power: 2000MIPS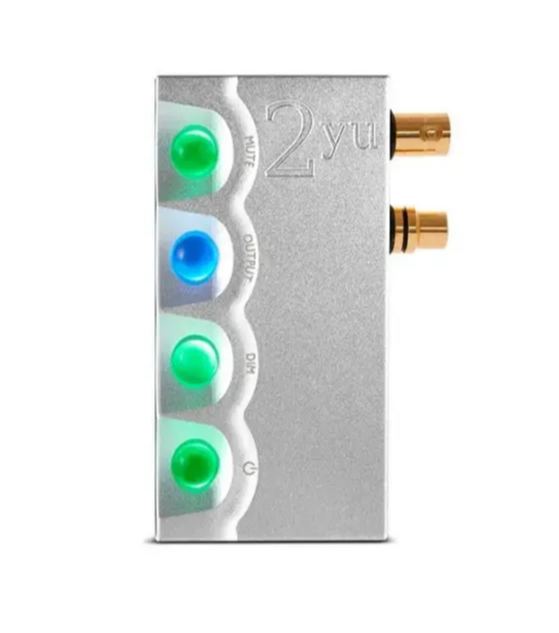 ---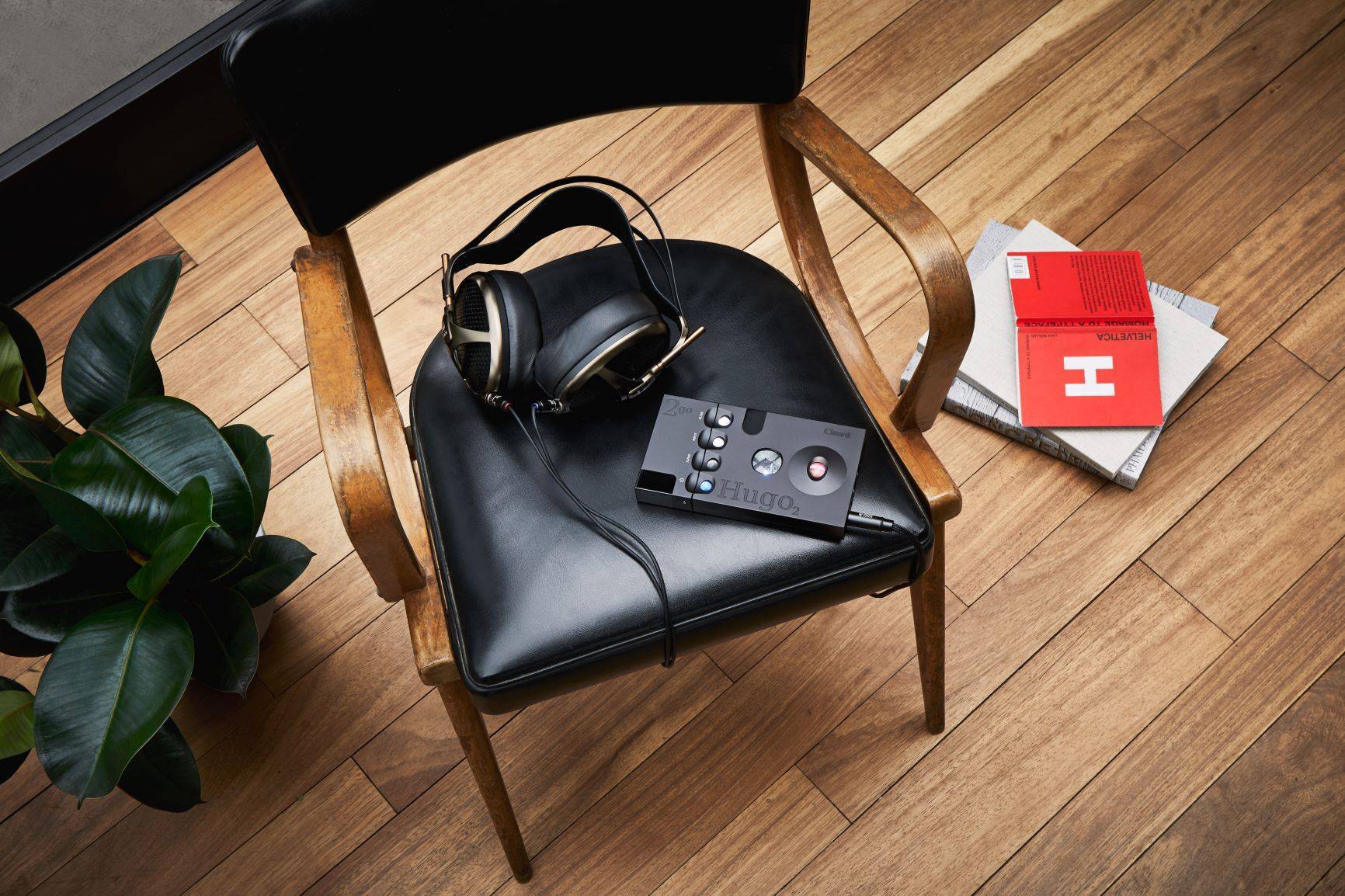 ---
---
---
Want more content like this?
Sign up for our newsletter to get the latest news and reviews in your inbox.