Get Better Sound From Your Xbox, PlayStation, Switch, PC, & MAC

What are the best headphones and headsets for gaming?
Hi everyone. My name's Ricky, and I'm an audiophile gamer. Look, I know it's a tough road to walk. Trying to keep these two VERY expensive hobbies afloat while trying not to sink your bank account, and having fun while doing it can seem like an impossible feat. But I'm here to show you that there is light at the end of the tunnel. There is hope. I'm here to walk this road with you and hopefully, you'll come out a better audiophile for it. Yeah, there's no way I can help you be a better gamer. Sorry.
Marrying these two hobbies isn't hard to do, but doing it well can be tricky. Great audio can go a long way to enhancing your gaming experience, but unfortunately, most gamers either 1) don't care or 2) don't have the budget. I'm guilty too of investing more in my gaming rig than my audio. But lest we gamers forget, that gaming itself is an experiential process. You can have a $20K gaming rig with dual RTX 3090s, 128GB RAM, 18-core CPU, and cram it in a corner with a 14-inch IPS screen on a tiny desk with a stool that has no back to it. I guarantee you'll be able to play the latest games maxed out but the experience is going to be awful.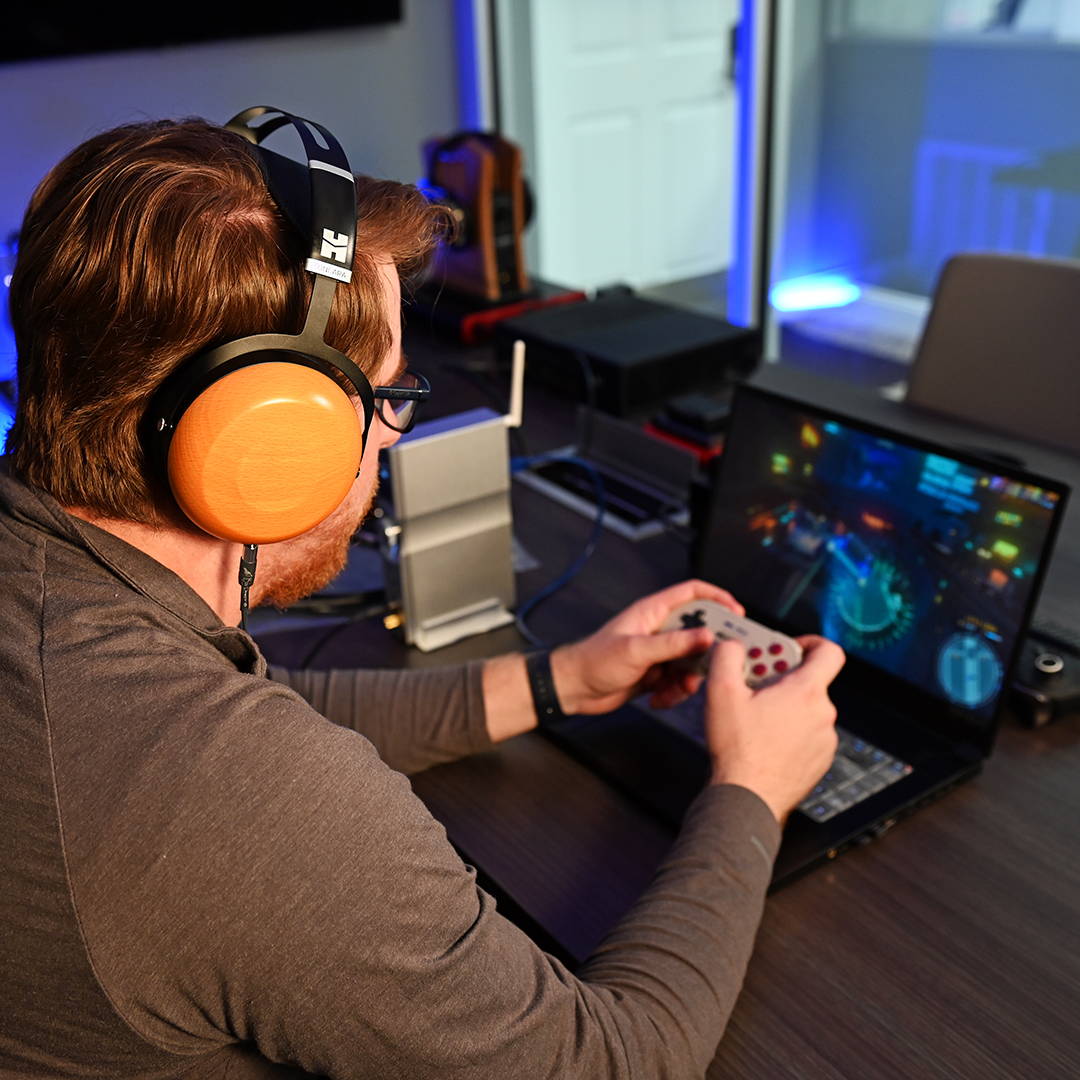 I've tried to take every consideration into account here in regard to how to enhance the auditory experience in your gaming. Here's our one-stop-shop for every audiophile gamer out there, or those just wanting more from your gaming experience.
BETTER SOUND
BETTER IMMERSION
BETTER GAMING EXPERIENCE
Already expensive hobbies
Console variations can confuse compatibility
---
Outputting Audio on Gaming Platforms
Let's cover some fundamentals with gaming audio based on the platform. When it comes to releasing a new generation of consoles, historically manufacturers have released one console per generation. These generations generally lasted about five years or so. When the PlayStation 1 was released, the next release was the PlayStation 2, then the 3, and so forth and so forth. The latest generation of gaming consoles is a little more complicated. We are now seeing manufacturers releasing numerous variations with incremental upgrades throughout the lifespan of the current console. So you might have a slim version released, followed by a more powerful "pro" version. The only trouble with numerous variations is that specs change and sometimes features too. So what might work on a PS4 Pro might not work on a PS4 slim. It just creates more nuanced instructions on what is compatible and what isn't for a specific model. So I'll try to be as nuanced as possible throughout to recognize compatibility with various console generations and versions.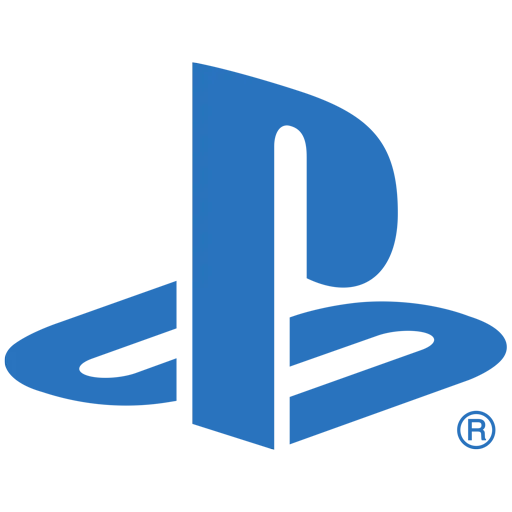 Sony allows for HDMI, Optical, Wireless, wired (3.5mm on the controller), and Bluetooth (with caveats). HDMI and Optical audio out is standard across the board, unless like in the case of the PS4 slim, the optical port is removed. Wireless audio will work if connecting your headset or headphone to a wireless USB dongle. Sony also allows Bluetooth audio output only to supported Sony-branded peripherals. PlayStation 4 and below do not allow for USB Audio output.* Consoles: Playstation 4, Playstation 4 (slim), Playstation 4 Pro, Playstation 5.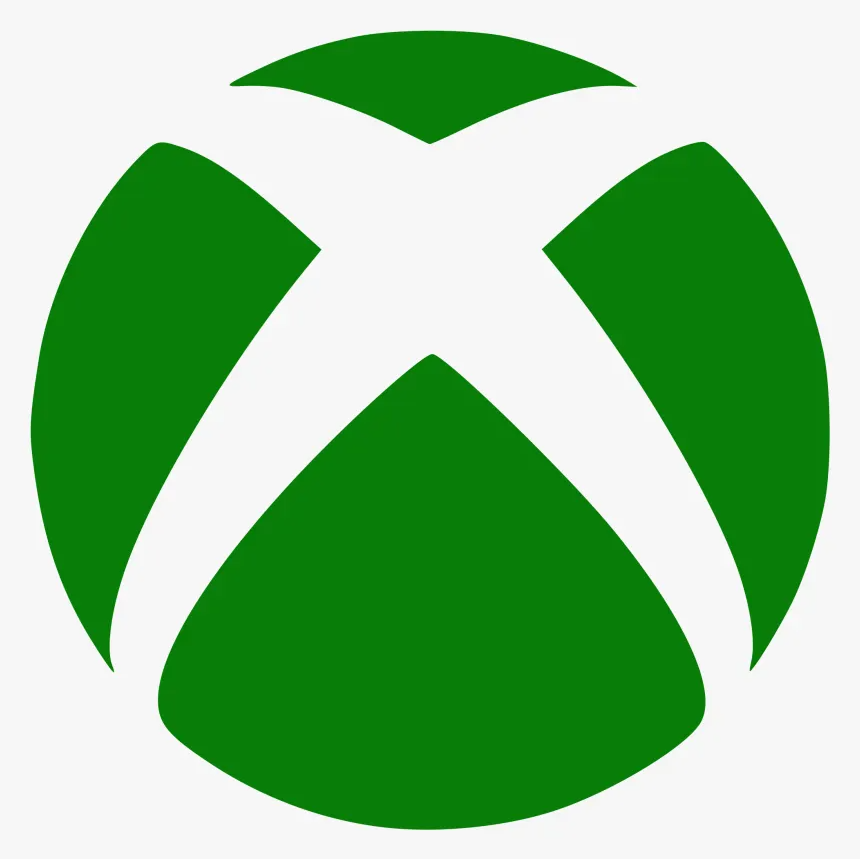 The same as Sony, Microsoft allows HDMI, Optical, Wireless, Wired (3.5mm on controller), and Bluetooth audio output. Wireless audio only works with supported USB dongles, and Bluetooth is supported only with approved Xbox peripherals. Xbox does not support USB Audio output. Consoles: Xbox One, Xbox One S, Xbox One X, Xbox Series X. Note that S and X series do not have an optical port.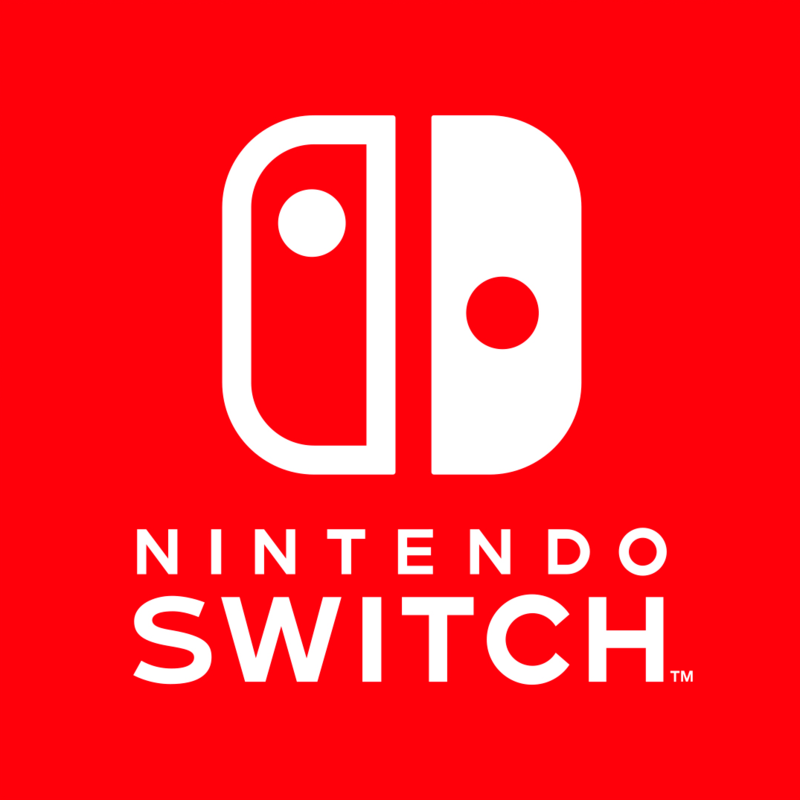 Nintendo allows for USB-C audio output as well as open Bluetooth protocol to most wireless headphones. Consoles: Nintendo Switch, Nintendo Switch Lite, Nintendo Switch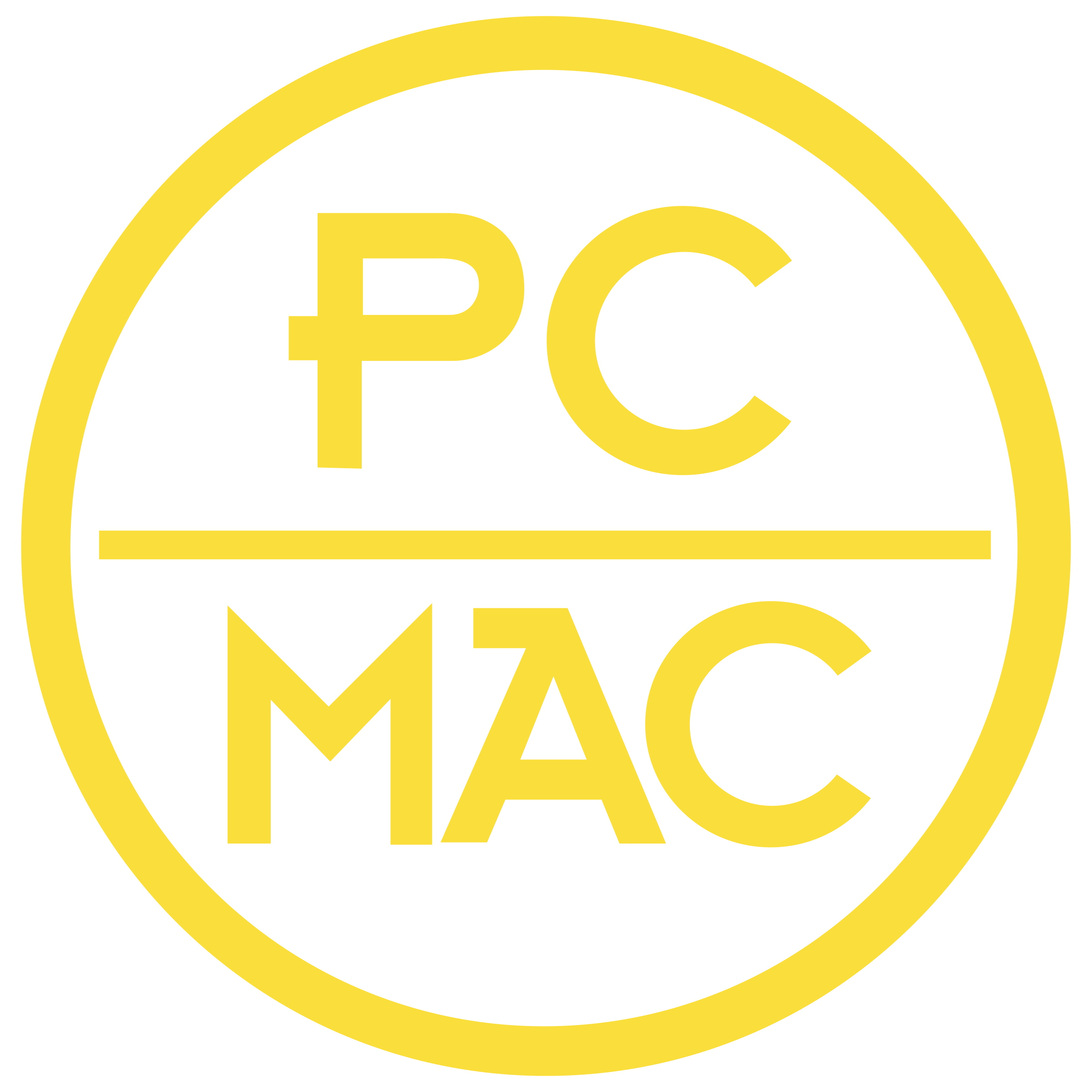 Yup, they do it all. You got a port for it, it can do it.
*Playstation 5 does allow for USB Audio output. Newer USB DACs tend to work well enough, though some older DACs/receivers might have more issues. The PS5 is incompatible with USB Audio receivers (DACs) that support the 11-year-old standard of UAC2. Newer formats are supported but coverage is spotty. Feel free to check with us about compatibility with a product if you are considering pairing your Playstation 5 via USB Audio.

NOTE: There is a workaround for Bluetooth audio: you would need to purchase a 3rd party USB Type-A Bluetooth adapter which would then pair with the Bluetooth headphones. For the sake of this article we will not discuss workaround solutions, but rather focus on the native compatibility of the device with your gaming setup. Just note that there is typically always a 3rd party solution to most problems.
Bluetooth Vs. Wireless Audio
Wireless audio uses a different protocol than Bluetooth, so know that they are not the same thing. Both wireless and Bluetooth provide wireless communication using radio signals. Bluetooth connections are quite limited when compared to what wireless signals are capable of.
Limited to 10 meters (approx)
Consumes less power
Requires less bandwidth
Fewer security features
Range limited to 100 meters (approx)
Consumes more power
Requires more bandwidth
More security features
It's important to note that when it comes to Xbox and PlayStation if you're wanting to use Bluetooth headphones then you are limited to the brand-approved models that work natively with the console. Unofficially you could use a 3rd-party BT dongle solution for a workaround, but quality control on these devices and failure rates can vary. Nintendo Switch supports open Bluetooth connections but not wireless audio connections. PC and MAC support both Bluetooth and wireless audio protocols, depending on your preference.
Headphone Driver Types: Dynamic Vs. Planar Magnetic
Drivers are small devices inside your headphones that deliver sound to your ears. Each ear cup houses one driver. Drivers transform electrical signals into audible sound waves that are pushed or "driven" to your ears. Think of drivers as miniature speakers. Drivers come in many shapes and sizes, and since they are the primary device used to create sound in a headphone or IEM, they can also vary a lot in sound signature.
< Select one to find out more >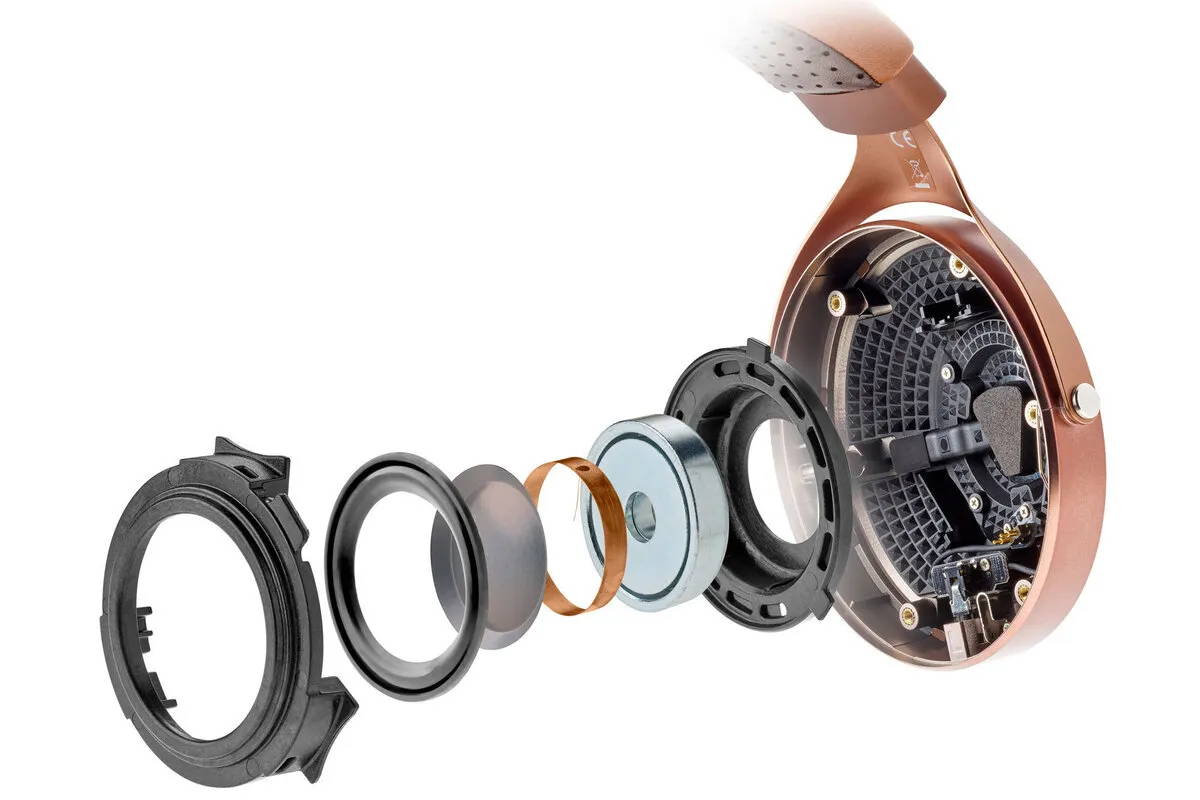 The dynamic driver from the Focal Stellia Headphone.
Dynamic drivers (aka moving coil drivers) are the most common type of driver, and the least expensive. Able to cover the entire frequency range, they are known for great bass response in your music.
Dynamic drivers include a tiny, stiff, cone-shaped diaphragm connected to a coil of copper wire around a magnet (typically neodymium - a small but very powerful magnet), which magnetizes the coil. When an electrical signal moves through it, the coil creates a magnetic field that causes it to move back and forth (this is why dynamic drivers are also called "moving coil" drivers). Because it is connected to the coil, the diaphragm also moves, displacing the air around it and producing sound. The substantial amount of air displacement is what gives dynamic drivers a good bass response. Also, dynamic drivers usually have vents, which boosts air movement, furthering the bass response.
The downside of dynamic drivers is that because not all parts of the diaphragm move at the same time (ie, the electrical signal moves from the center of the diaphragm outward), a series of events occur that can cause distortion and loss of resolution, especially at high volumes.
Least expensive; easy to produce
Capable of covering the entire frequency spectrum
Easy to power
Can distort at high volumes
Loss of detail
Like dynamic drivers, planar magnetic drivers use magnetic fields. Instead of a coil, though, planar magnetic drivers use a flat, thin diaphragm much like the one in electrostatic drivers. The difference here is that the diaphragm in a planar magnetic driver has wires embedded in it. This creates an electromagnetic field that can interact with the magnetic field, creating sound waves.
The diaphragm in a planar magnetic driver is sandwiched between two arrays of evenly spaced magnets. An electric current travels through this magnetic field and causes the diaphragm to move, thus producing sound. So it's not the coil that moves the diaphragm; it's the magnets. This is how the name planar magnetic originates -- "magnets acting on a flat plane."
Planar magnetic headphones are known for their deep bass response. This is due to a large amount of air that goes through the driver thanks to its large surface area and powerful magnetic force. Another benefit of these drivers is that sound vibrations are evenly distributed across the diaphragm, meaning distortion is minimized.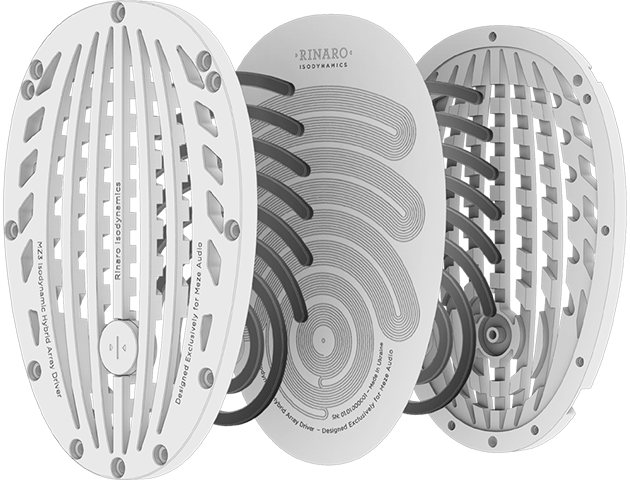 The Isodynamic Hybrid Array from the Meze Empyrean (Planar Magnetic)
Low distortion
Easy to drive, but they perform best with added power
Expensive
Larger, heavier
---
For more information on driver types head over to our blog explaining everything you need to know about how a headphone works:
---
Headphone Type: Closed-Back Vs. Open-Back

Headphones come in two main varieties: open-back and closed-back. It's what you would expect: an open-back headphone has an open or vented ear cup design, whereas a closed-back design has no venting to the outside of the ear cup. There are many pros and cons depending on how you are using the headphones and where, so let's just go over some basics.
Apart from the basics of the easily-understood design differences, there are some notable sonic differences that each type provides to your music. Here's a quick breakdown of each:
PROS & CONS [click to expand]
Closed-Back Headphones Pros:
Open-Back Headphones Pros:
Noise Isolation
The best option to study with
Best when you don't want to be disturbed
Best when you want the most focused listening session
More Ergonomic Uses
Best for commuting
Best portable option to travel with
Best when you can afford not to be disturbed
Great for office use when you want to block out background noise
Greater Bass Impact
An excellent choice for bass-heavy music genres
Better Comfort
Reduced ear fatigue
Better comfort over long listening sessions
Lighter weight design thanks to fewer materials
Allows ventilation for the ears to "breath" thanks to the omission of outer cups
Best for Certain Situations
Best for at-home listening
Best used when you don't mind being interrupted
Great when you want to maintain awareness of background noise
More Driver Options
Dynamic drivers
Electrostatic drivers
Planar magnetic drivers
These drivers are more established and mature
---
Closed-Back Headphones Cons:
Open-Back Headphones Cons:
Reduced Comfort
Little to no ventilation
Can cause sweat around the ears to build up
Can cause ear fatigue over prolonged listening sessions
Fewer Driver Options
Dynamic drivers are one of the only options
While more driver types are becoming available, the technology is less mature than in open-back headphones
More Fragile
Not a good portable option to travel with
Being made of lighter materials means they could be more prone to accidental damage
Fewer Ergonomic Uses
Best used at home
Not good for blocking out background noises
Not a good option for commuting on the train, or plane
Not a good choice for use at work around other people
Less Bass Impact
Not the preferred choice for bass-driven music genres
---
Closed-Back Headphones Sound:
The 'In Your Head' Sound
Escapism is incredibly immersive
Centrally located sense of presentation
A slightly less musical sense of presentation.
More isolating and introspective sound signature
Open-Back Headphones Sound:
Superior Sound
Escapism has a more "live" soundstage
The best option for critical listening sessions
A more open, natural, and wider sense of presentation
To learn more about the differences between closed-back and open-back headphones, head over to our guide: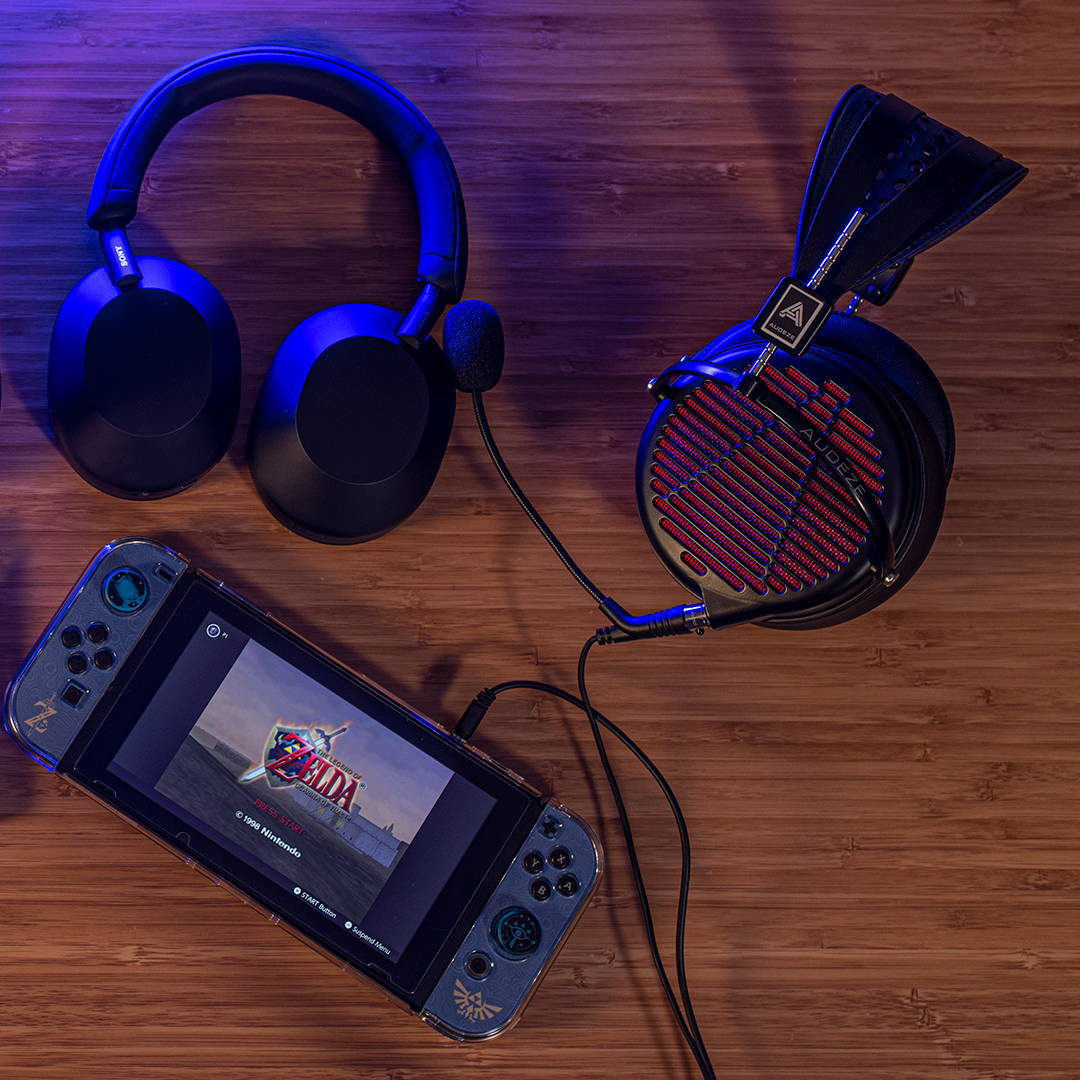 Gaming Headsets [by price]
What's the difference between a headset and a headphone? Headsets have a microphone. We'll go ahead and classify this section as headphones that have detachable boom microphones. We'll have some headphone options in the next section that have some integrated mics into the headphone itself that would technically work for this section. Headsets are integral to those who like to play multiplayer games, where you can talk to your teammates or enemies during gameplay. Boom mics are great to make sure that you are heard clearly and without interference, as they allow the microphone to be wrapped around to your mouth. The nice thing about these headset selections is that they either come with the option to completely remove the mic or swap out cables for a non-mic version, letting these headphones serve double-duty as great music-listening headphones. They're also versatile in that they can connect in a multitude of ways to your music or gaming source,
The Penrose is one of the best headset options for console owners due to the fact that it specifically comes in an Xbox and PlayStation variant. These come natively compatible with each respective gaming system (plug & play) and use wireless audio via the included USB dongle. These will also work with PC and MAC via the dongle, as well as USB-C with the included charging cable. The Penrose comes equipped with Bluetooth as well to mobile devices, PC, etc, and makes for a much more affordable entry point to high-fidelity gaming audio than the big brother Mobius. The Main differences are that the Penrose does not include head-tracking technology and comes with a different broadcast-quality microphone. If you're a console player, the Penrose should definitely be a consideration.
Compatible with:
Playstation: Wireless and Wired
Xbox: Wireless and Wired
PC: BT, Wireless, Wired, USB
Switch: BT, Wired, USB
Detachable Boom Mic, Sturdy Construction
Great closed-back planar sound, on-ear volume, and mic controls
---
The Mobius is the Penrose's big brother, with added technology that makes even the most seasoned gamer say, "whoa." 3D head tracking is the real star of the Mobius, along with the same excellent-sounding planar magnetic drivers that will make your music and game audio level up. The on-ear volume and mic controls make for easy adjustment on the fly and the rugged construction will assure that it will still be fine after your latest rage-quitting episode. The Mobius is one of my favorite gaming headphones on the market, but I also really enjoy using them for listening to music. The closed-back design of the planar driver gives tons of energy to the music - great accuracy, spatial audioimaging, and just an overall pleasant sonic experience. The head tracking is a neat feature and shines in VR scenarios, as well as lets you experience your favorite music in a whole new way. Connect via the USB-C for USB audio on a PC, or use Bluetooth and high-resolution codecs to go wireless. The detachable boom mic is nice when you just want to listen to music and comfortability is top-notch. The Mobius is the best of both gamer and audiophile worlds for a headphone under $500.
Compatible with:
Playstation: Wired, USB
Xbox: Wired
PC: BT, Wired, USB
Switch: BT, Wired, USB
Detachable Boom Mic, 3D Head-Tracking Tech
Great closed-back planar sound, on-ear volume, and mic controls
---
If you're looking for a true audiophile-grade headphone that can do double-duty as a gaming headset then look no further. The Ananda BT is almost identical to its wired counterpart, except for the omission of the headphone jacks and the addition of a boom mic. The "BT" stands for Bluetooth since the physical headphone jacks are removed and it's the only way other than the USB cable to use it. Back when we reviewed the Anandas we were simply amazed at the sound quality and fidelity coming from a pair of wireless headphones. The large, open-back planar drivers are going to bring out amazing details in your gaming sessions, and the added [removable] boom mic will allow you to talk smack to the opposing team to your heart's content. Keep in mind that because these are Bluetooth and USB Audio only, they will not be compatible for console owners without 3rd party solutions. If running USB Audio out, then the PS5 will be compatible. The Ananda BT makes one of the best hi-res wireless options for those wanting to game on PC, MAC, Switch, or mobile.
Compatible with:
Playstation: USB
Xbox: N/A
PC: BT, USB
Switch: BT, USB
Detachable Boom Mic, a great audiophile headphone too
Large, open-back planar sound, hi-res playback via LDAC
---
If you're already an audiophile, then the format of the LCD-GX probably looks pretty familiar already. The LCD-GX is stylistically a lot like Audeze's other LCD lineup of headphones, only this time they offer you a cable option with a built-in microphone. The nice thing about the mic is that it's terminated before the headphones, meaning you can swap it out at any time for a regular cable (included) for listening to music. The departure from other headsets on this list is that the LCD-GX doesn't have any of the other wireless connection options for audio. That being said, we also recommend pairing the LCD-GX with a headphone amplifier to get the full potential from the planar-magnetic drivers. The open-back design will also provide a great soundstage and airiness to your music and game audio alike. The Audeze LCD-GX is one of the most premium headset options to upgrade your gaming experience when it comes to sound and fidelity.
Compatible with:
Playstation: Wired
Xbox: Wired
PC: Wired
Switch: Wired
Multiple cable options for microphone/gaming or music listening
No wireless options, recommended with headphone amplifier
---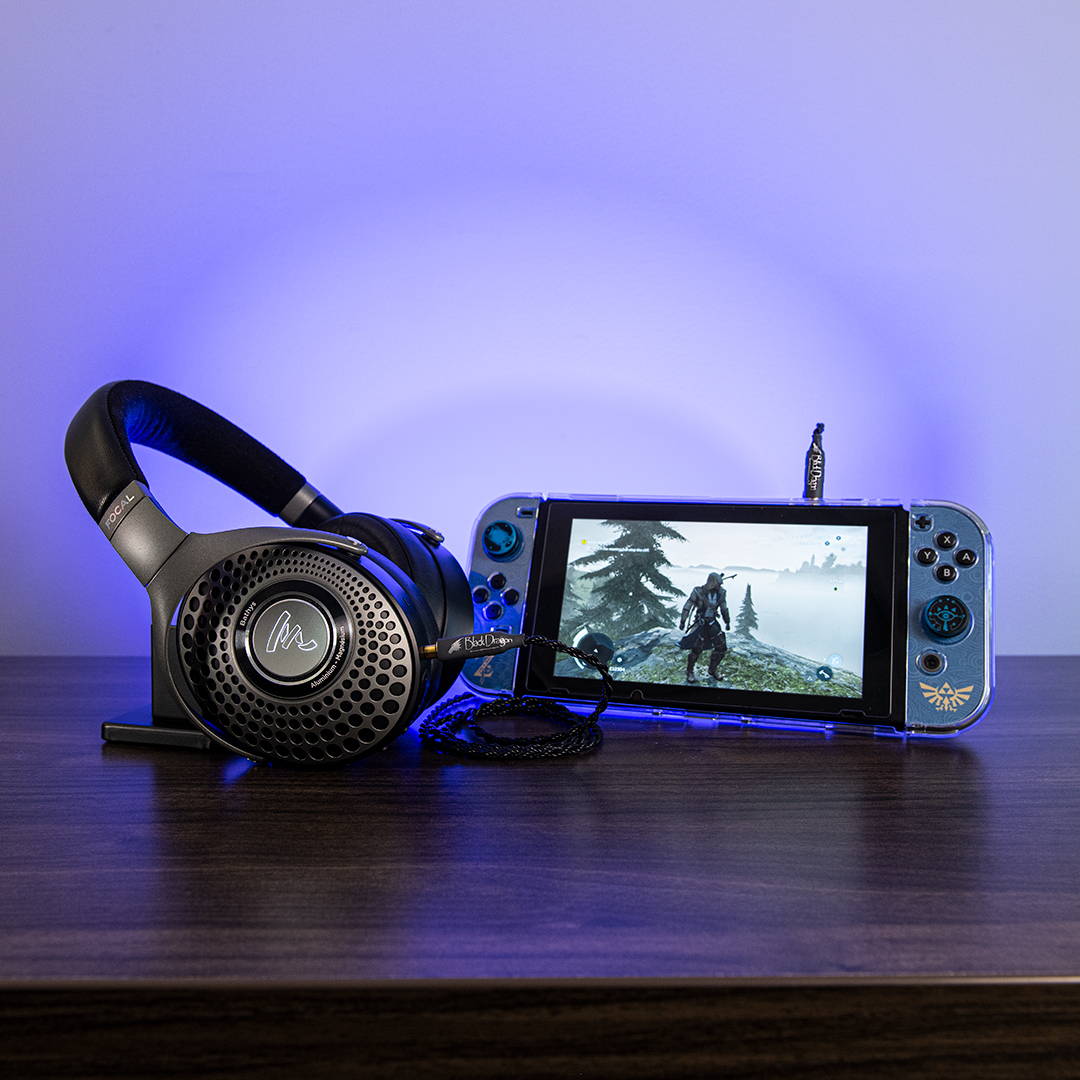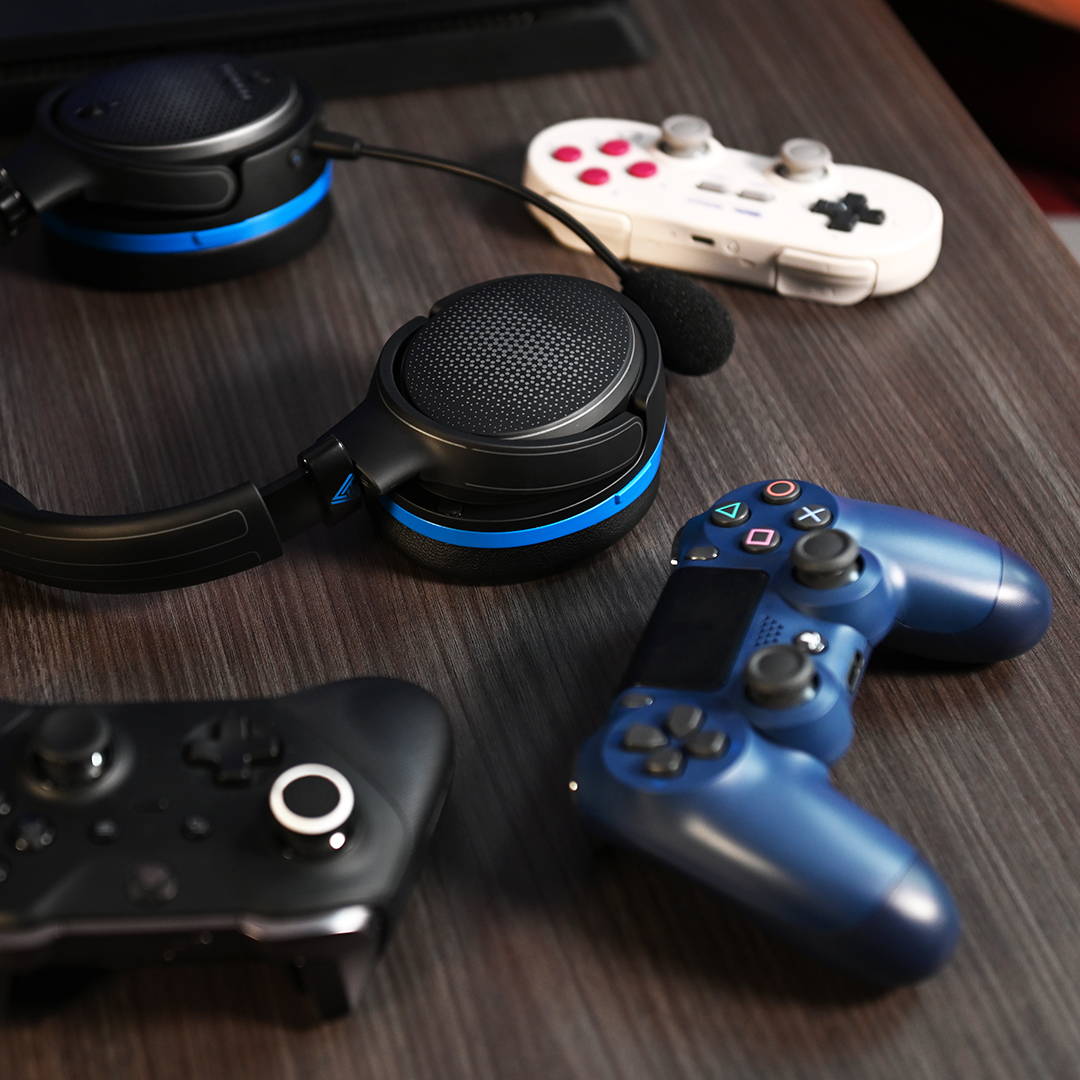 It doesn't take a lot to really improve the immersion of your gaming sessions. I found that investing a little more in a great headphone with convenient controls like the Mobius not only greatly improves the quality of my gaming audio and music listening, but I find myself sitting there much longer and just enjoying the game more. Don't be fooled by gaming companies like Turtle Beach, Steel Series, and Logitech - sure they'll be fine for the consumer, but you deserve better. Pro tip: if it has RGB lighting, steer clear. There are lots of games, and types of games out there, so audio experiences will vary depending on what you are into. Multiplayer shooters? Hear more details like enemies creeping up behind you. Open world? Hear living, breathing ecosystems sound as if you're actually there. Sound (and sound quality) can literally make or break a game, and your ears deserve better than your crappy TV speakers. There are a ton of headphones, headsets, and other gear that can easily be paired to your gaming setup, so let this be your first stop in what will hopefully be a lifetime journey of better sound for your games and music. It still won't make you a better gamer though...

If you have any questions about compatibility with your gaming system, feel free to leave a comment below. Happy Listening!
What headphone is best for gaming??
Really the best headphone for gaming is the one you like. A great headphone is any one that is comfortable and sounds good to you - it doesn't have to be a certain gaming-branded headphone, and many times cheaper gaming-branded headphones actually do not sound good. Of course, if you are wanting to play a multiplayer game that requires talking to others, then a microphone is necessary, and there are great options out there with microphones included. If you don't have to worry about a microphone, however, then if you have a favorite headphone for music listening, there is no reason why you can't use that for gaming as well. The headphone and headset recommendations in this guide are just some of the entry-level to audiophile-level gear that will provide great sound quality depending on your budget.
Do gaming headphones make a difference?
Gaming headphones CAN make a difference. It really depends on the brand and price in many ways, as oftentimes cheaper gaming-branded headphones in actuality do not sound good at all. If you have a headphone that has great sound quality, feels comfortable, and works well with your gaming system, then yes, gaming headphones can make a big difference in your gaming sessions.
Are audio headphones good for gaming?
YES! Music and audio headphones make very good headphones for gaming as well. If you have a favorite pair of headphones that sound good to you and fit you well then, by all means, use them for gaming. These are only recommendations for those who want more from their gaming sessions depending on your budget.
What is a good wireless gaming headset?
There are many good wireless gaming headsets on the market, being headphones that also include a microphone for chatting. We like gaming options from Audeze that fit various budgets, everyday consumer options like the Sony XM5 and the Momentum 4 from Sennheiser are great options for various tasks too. A lot of it comes down to what type of games you like to play, what music you like to listen to, if it's comfortable for you, does it work for your ergonomic scenario, etc. These are some questions to ask when considering what a good headphone is for you, wireless or wired.
Why do gamers use gaming headsets?
Gamers use gaming headsets so that they can communicate with other gamers during their sessions. A "gaming headset" might refer to specific brands that make gaming headsets, or it could just refer to headphones with microphones that people use for gaming. Typically, gaming headsets have great audio quality, letting the user pick up on sound cues and elements that enhance their overall gaming experience. Sound helps to immerse the gamer in the gaming world, and better immersion means a better gaming experience.
Do you need a mic for gaming?
You do not necessarily need a microphone for gaming. If you are gaming with others which requires you to chat with them in real-time, then yes you will need a microphone. Otherwise, if you enjoy the single-player experience, most times you will not need a microphone.
Is there a difference between gaming headphones and normal headphones?
Typically no, as a gaming headphone works in the exact same way a headphone for music listening would work. Usually, the only difference is the inclusion of a microphone for multiplayer chatting or specific connections to work with platforms like Playstation, Xbox, PC, etc.
If you're an audiophile and a gamer, trying to keep these two expensive hobbies afloat while trying not to sink your bank account, and having fun while doing it can seem like an impossible feat. But I'm here to show you that there is light at the end of the tunnel. There is hope for gamers like you. I'm here to walk this road with you and hopefully, you'll come out a better audiophile for it.
---
Focal Bathys Review Video
Chord Mojo 2 Features Explained
Audeze Penrose Review Video