Epic DAC Battles of History
What's the best way to compare two products? LET THEM FACE OFF IN A HEAD-TO-HEAD SUDDEN-DEATH VERSUS ARENA.
We have two of the most popular portable DAC amps with us: the Chord Mojo 2 and the iFi Gryphon. The Mojo 2 is the latest successor to the most popular and successful DAC on the market. The Gryphon on the other hand gives you everything that people wanted in the Mojo 2, but didn't get (and for less). So, which one is better? That answer might not be all that simple. But – let's narrow it down and focus on just one thing. Arguably the most important thing: sound quality.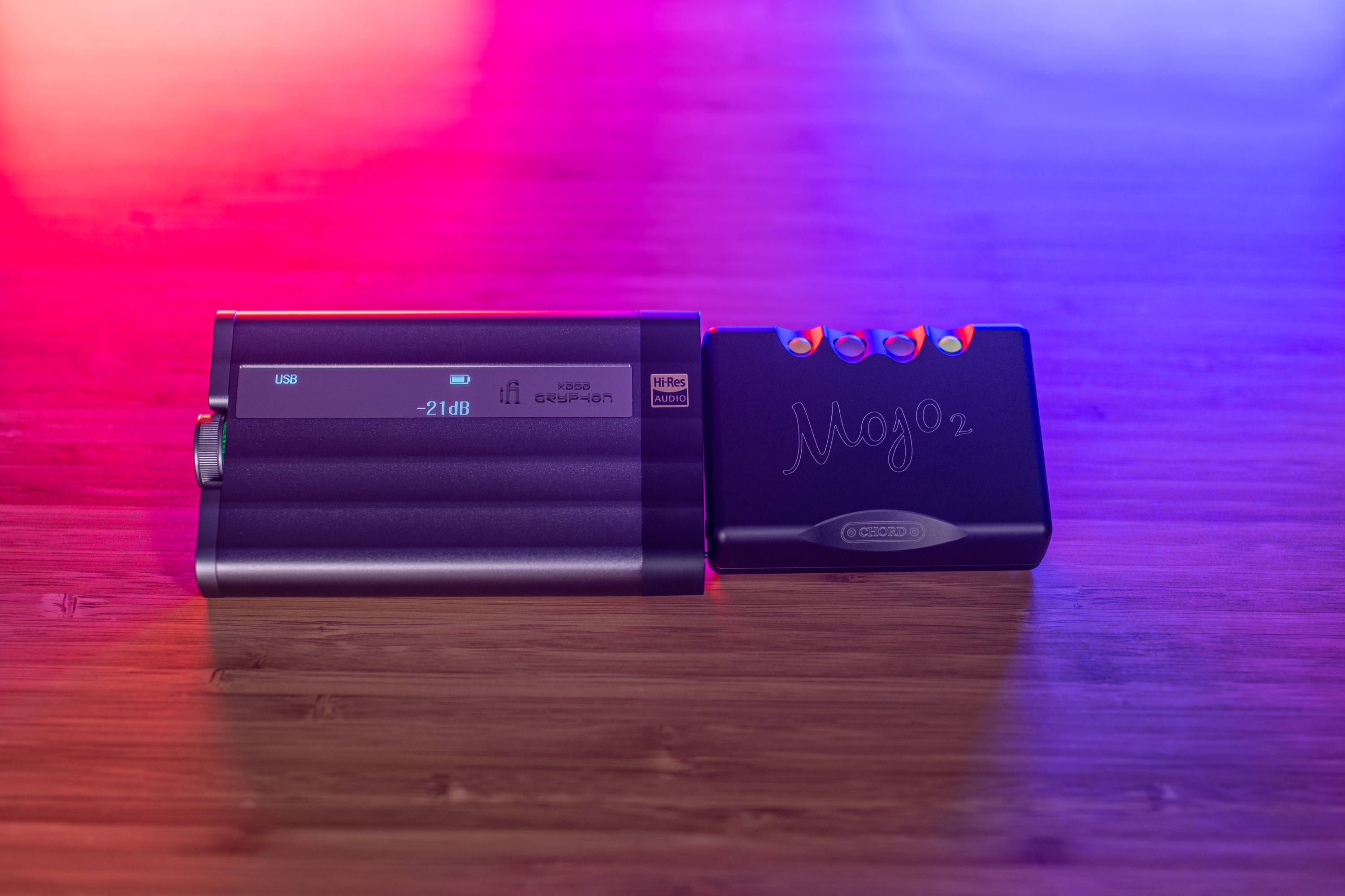 I've talked a lot about the Mojo 2 and the Gryphon lately, with doing full product reviews on each (links below) and one thing I kept asking about in my Gryphon review was whether or not it's a Mojo killer. And that got me thinking – what's the best way to determine if it remotely comes close to the more expensive and more renowned Mojo? So we set up a blind listening test. No frills, no filters, just the natural sound of the DAC and allowed our listeners the ability to A/B test in real time. So, based on sound alone, will the Mojo 2 or the Gryphon come out on top?
Clear and detailed sound
USB-C finally added
Added controls and EQ settings, filters
No BT, screen, or balanced jack
Button colors still confusing
Much better low end presence than Mojo
Bluetooth
OLED screen
Balanced 4.4mm headphone jack
Features galore

---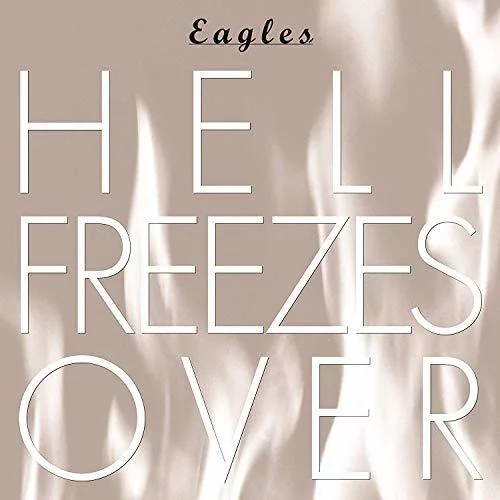 Hotel California (Live)
Artist: The Eagles
Album: Hell Freezes Over (1994)
---
So, there's a lot to unpack in just this simple test alone. Keep in mind that we didn't use any of the filtering, effects, EQ, sound enhancements like the X Bass and X Space on the Gryphon, etc. We only used the native settings on the DAC and volume-matched accordingly, so in theory, there was nothing that should have influenced the sound coming from each of the DACs. To further drive this point home, we used identical cables – Silver Dragons to be exact (the same lengths) – and used the same headphone: the Focal Clear MG. Also, we made sure to use the single-ended headphone jack on the Gryphon to match the single-ended ports on the Mojo 2. The Clear MG is pretty neutral and balanced, but with a little warmth. The sound is lively, with no sterility, so we figured it would be a good match for this test (something that's not too analytical or musical). It's a great sounding headphone on its own.
But the biggest caveat of this A/B test is that it only judges the device on ONE factor. To be fair, it's the biggest factor to rate the Mojo and Gryphon by, but there are of course other factors that play into account not just the overall sound quality and how it can be changed or adjusted, but the individual features of the DACs too. The fact that based on sound quality alone, the Chord Mojo 2 barely eked out the win by one vote over the Gryphon says a lot to me about the overall potential of the Gryphon – and that's a big deal when we look at what else the Gryphon has to offer over the Mojo 2. Like I said before, the Gryphon has everything that music lovers were hoping for in the Mojo 2, but never got. That is, Bluetooth, a screen to allow the display of device info, a balanced headphone jack. I mean, consider how the test would have gone if we used the balanced port on the Gryphon, or even used the X Bass and X Space sound enhancements. We haven't even gotten to the filter possibilities yet on either DACs. Some of you might argue that X Bass and X Space actually deteriorate the sound quality by masking the natural tones and signature of the DAC and music. Whatever, it's an option. If there is a piece of music that you want a bass boost or expanded soundstage, bam, you have designated buttons for them. With the Mojo 2 you can boost frequency bands, but you have to remember which color coordinates with the EQ settings and then figure out which bands you want to boost or minimize, - it can be a hassle to say the least.
This is not to say that the Mojo 2 doesn't sound good. It does. It won the test. Technically, my vote would have gone to the Mojo 2 as well – I (personally) think it's the superior sounding device (based off the natural sound of the DAC in each device). Period. But the biggest thing to consider is that most people aren't making this kind of decision based off of one factor alone. I sure wouldn't. And whereas I love the Mojo 2 and how it sounds, I think the Gryphon is the better buy. And I'll tell you why: it's the complete package. Look, on sound alone it held its own against the Mojo in a blind listening test. Secondly, it has Bluetooth compatibility, a screen, balanced headphone jacks, great sounding filters and sound enhancements that do in fact add a lot to the overall sound quality, as well as USB-C charging. It offers so much more than the Mojo 2 – and It's cheaper! I mean, people, I don't know how much more I can say on the matter.
At the end of the day, both devices are great – no one is denying that. The Mojo 2 is the more analytical and detail-oriented DAC – the Gryphon is more musical, you'll get more natural low end, and proximity to the music. So you have to weigh it – what type of music do you like to listen to – what kind of sound do you like – what features are important to you, and go from there.
Let us know how we can help! If you have any questions feel free to leave a comment below and happy listening!
iFi Gryphon Headphone Amp DAC
Cloth carrying bag
USB-A to USB-C cable
USB-C to USB-C cable
USB-C to Lightning cable
Quick start guide
Warranty
Mojo 2 DAC Amp
Micro-USB to Type-A cable
Quick Guide
Warranty
Chord Mojo 2 DAC Amp Review
iFi xDSD Gryphon DAC Amp Review
Chord Mojo 2 Features Explained
Generally, stock audio cables are manufactured with subpar materials, metals with impurities, poor geometries, and an overabundance of layers to make them look and feel like a fire hose. Inconsistency and lack of quality control in stock cables can lead to poor sound quality and a veiled sound vs what the musician intended for you to hear and feel from the music. Dragon cables are handcrafted with the highest standards and made to order according to your specific needs. At Moon Audio, we create a custom cable for you using the highest quality UP-OCC silver or copper conductors that can be manufactured. UP-OCC metals are void of impurities and are optimized for signal transfer and sound quality. We have one of the largest collections of audio and headphone connection options available online and we create limitless audio cable options depending on your specific gear and needs.
Silver Dragon Sound Signature: The Silver Dragon is the original cable. Silver strands clarify instrument separation, increase the soundstage, and find previously lost high and mid-frequency sounds. Transients appear more cohesive and the bass tighter for a more controlled sound. The detail and clarity of the Silver Dragon make it a perfect match for classical music and other genres with many nuanced instruments.
Black Dragon Sound Signature: The Black Dragon is warm and smooth with a musical presentation. Copper strands enhance the body, shape, and immediacy of the music. The detail and expansiveness of the Black Dragon make it a flexible fit where a broad range of musical genres are played. It can also improve bass frequencies on bass-light headphones. The smooth, musical quality makes it a perfect fit for headphones that tend to sound a bit edgy or bright. Despite its warmth, the Black Dragon does not have a laid-back, lush sound. It is much closer to neutral, making it a very natural-sounding cable. For more information on finding your signature sound, visit our Sound Signature Guide.
---