Sometimes You Don't Need Wires for Great Sound
Wired versus wireless. There are some in the audiophile world who don't even think about it. And then there are those who see wireless headphones for what they are: convenient, portable, great sound quality, and more. Wireless headphones used to mean that you had to sacrifice one of the most important things for the convenience of being untethered to your music player: and that was sound quality. Well, that was then. And this is now. Wireless headphone technology and sound quality have drastically improved over the years, and you no longer have to sacrifice great sound for great convenience.


Wireless headphones were a popular seller this year, and we suspect that will only grow in future years as the tech continues to improve. So, without further delay, here are our top 5 wireless headphones of 2023 - chosen by you, since all our best-of lists this year are backed up by data - our top-selling headphones and audio gear here at Moon Audio. Let's get to it.
Top 5 Wireless Headphones of 2023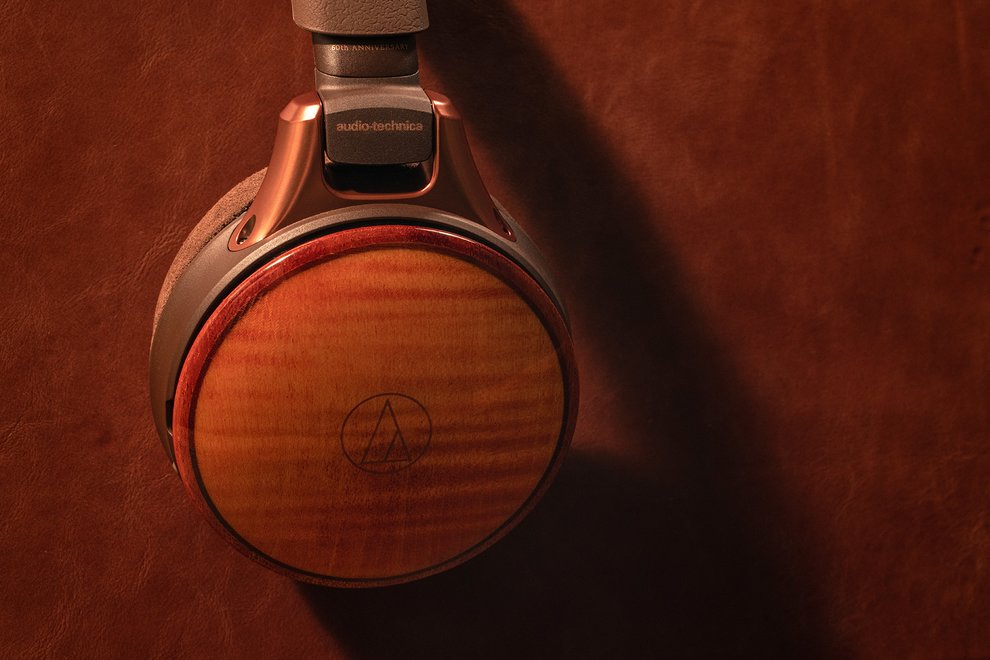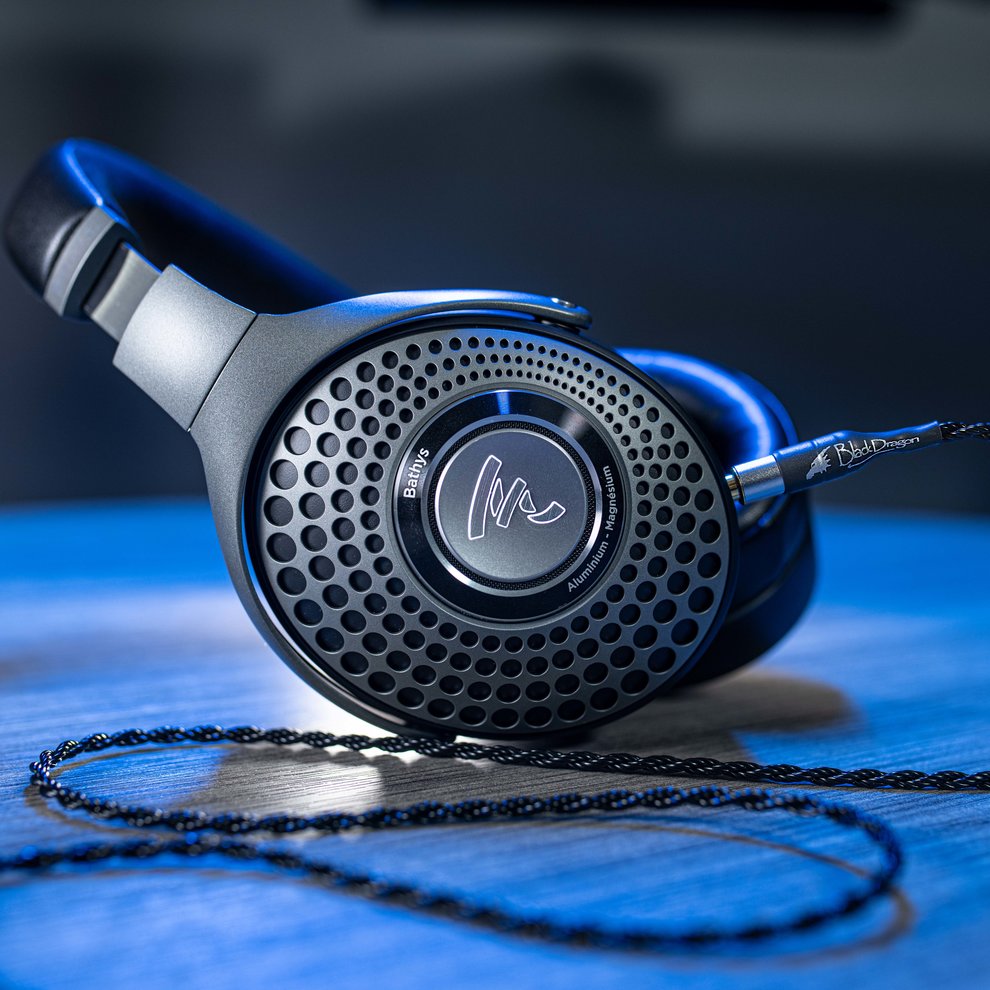 #6: Audio Technica ATH-WB2022 Wireless Headphones
Audio Technica has pulled out all the stops with their 60th anniversary, limited run, ATH-WB2022. But what sets these apart from the competition? And how can a $2.7k price tag for wireless headphones be justified? For starters, these are the first fully balanced audio output Bluetooth headphones in the world, with independent Left/Right balance, DACs, op-amps, and batteries for each channel. They are a limited edition, with a portion of the profits going towards Playing for Change. This is all great and the case for the WB2022s for being the best wireless headphones you can buy as of now is a strong one - but that isn't even the reason I think you should pick one of these up if you are able to. The WB2022s are pushing wireless headphones the furthest we've seen. Audio Technica has taken a step out here that we think the audiophile community should really rally for. The WB2022 is going to sound great with Rap, Classical, R&B, and even Chill Pop in particular. But let's be honest, every genre sounds awesome on these things.



All in all, the Audio Technica ATH-WB2022 is probably the best wireless headphone on the market right now. Separate audio circuits for each driver, premium construction, materials, and comfort are all contained in an incredibly luxurious yet tough case. The connection process is super easy with the AT connect app so these work pretty much straight out of the box. To get them though, you're going to have to pay a hefty premium. You are paying for more than just the headphones with these, however. You're investing in the future of wireless headphones and contributing towards a great cause while picking up a beautiful product that is bound to be a collector's item in due time. The WB2022s are a luxury. If that is what you are in the market for, we couldn't recommend them enough. The

Silver Dragon USB Cable

is the perfect match to get the most out of your WB2022 headphones for the ultimate performance in data transmission and added detail and resolution.
Beautiful Styling, Quality Materials
Best Wireless Sound Available in a Headphone
_________________________________________________________________________________________
#5: Sennheiser Momentum 4 Wireless Headphone
Coming in at number five is the
Momentum 4 wireless headphones from Sennheiser
. The 4's are a redesign from their previous generations and sport some great quality of life improvements over their predecessors. Sennheiser is known for great detail and clarity, and in our comparison with other wireless and noise-canceling headphones, the Momentum 4's were the most friendly to the "audiophile-sound." That being, crispy top end, defined lower frequencies, and great clarity in the full spectrum.
The newer design is nice and minimalist, probably taking a lot of influence from one of their main competitors that we'll see in a bit, the Sony XM5. The whopping up to 60 hours of battery life sets the Momentums apart from the competition - it's an impressive feat considering all the technology and noise-canceling they pack into them. The ANC is improved as well, putting it close to the XM5 performance, but effective nonetheless.
The Sennheiser app is a highlight of the overall experience, giving you control over your sound at the touch of a finger - EQ settings, presets, sound modes, and more, you can tailor everything to your listening preferences. Call quality is also great with the new generation of ANC headphones, and they're able to not only block out the noise so you can hear the call better but they also block background noise, allowing the person on the other end to hear you more clearly. The new Momentum 4 is one of the best-sounding audiophile-grade headphones on our list, so if sound quality is the most important thing to you - for $379, be sure to check out the Sennheiser Momentum 4.
We recommend pairing the Momentum 4 with the Bronze Dragon Portable Headphone Cable to add musicality and warmth. The Momentum 4 will pair best with Classical, Jazz, and even most Rock music out there.
Audiophile-Friendly, Analytical Sound
Astounding 60 Hour Battery Life
Cable Recommendation: Bronze Dragon Portable Cable
_________________________________________________________________________________________
#4: Sony WF-1000XM5 Wireless Earbuds
At number four we're gonna take a look at the only pair of wireless earbuds on the list: the Sony WF-1000XM5. Sony has completely revamped the design of the WF-1000XM5, making them smaller, sleeker, and more comfortable. Somehow they even managed to pack more (and better) tech inside. The driver redesign sounds dynamic and resolute - we're getting a lot more top-end clarity and tightening in the bass response from previous iterations. It's a sonic upgrade to be sure, but I dare say it even brings it super close to the overall performance of the full-size XM5 headphones. Given that you have the right seal, the ANC is impressive for a small earbud, and the tap controls are customizable and responsive.
The only thing to consider when it comes to earbuds versus full-size over-ear headphones is the ear tip and overall fit. Sony includes four sizes here that will be compatible with 99% of ears out there, but just know that there are hundreds more options if you look. Just know that ear tip fitting is key for great comfort and great sound. The new design of the WF XM5 already has an extremely comfortable fit and provides deep bass and crystal-clear sound when fitted properly.
The Sony Connect app is where you'll be able to change a lot of the sound settings, like ambient control, EQ, DSEE, ANC, and lots more. It's the exact same experience as the full-size headphones as well. Lots of control and customization here. Like all things Sony, it'll sound great with just about everything, but Pop, Rock, Metal, and Rap are certainly some standouts. For a reasonable $299, the WF-1000XM5 is the real deal, and if you're in the market for some incredibly premium earbuds with more features than you can shake a stick at, then look no further. The WF-1000XM5 is the earbud to beat.
Amazing Performance, Fun Sound Quality
Battery Life, Charging Case, Portability
Cable Recommendation: N/A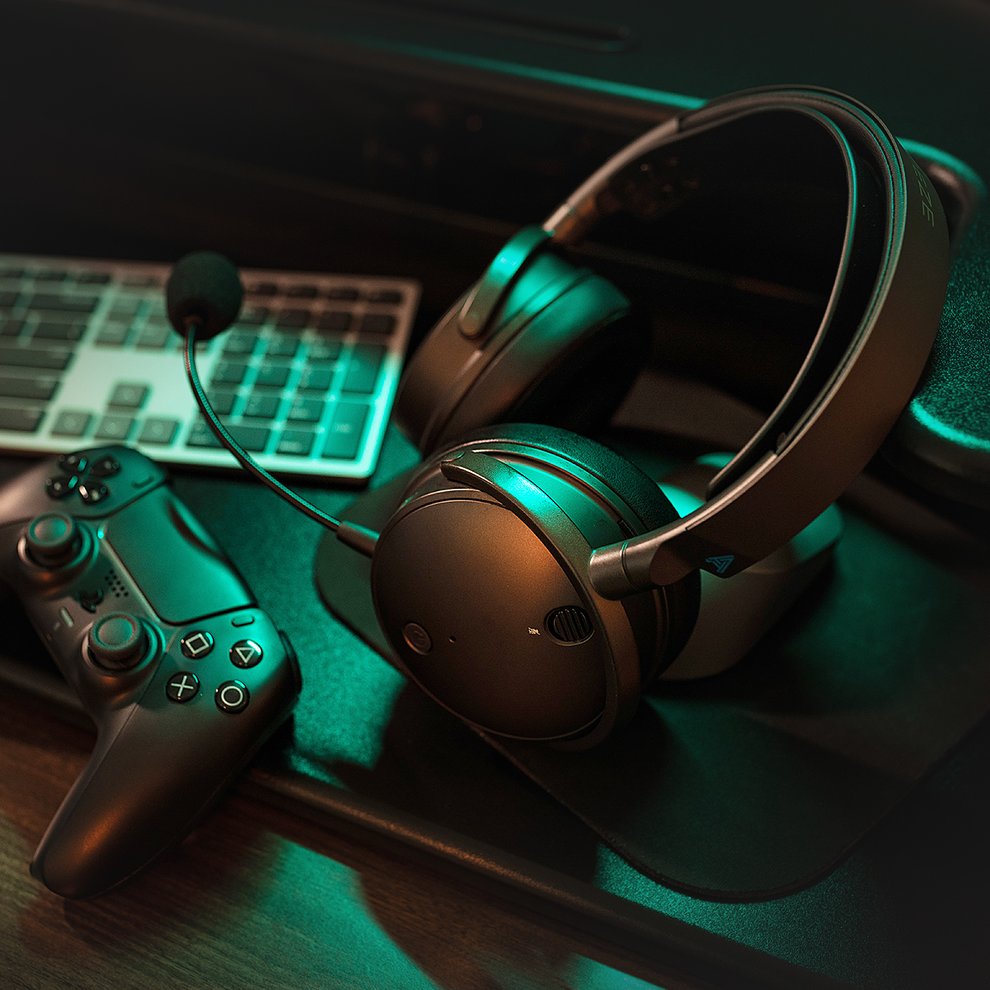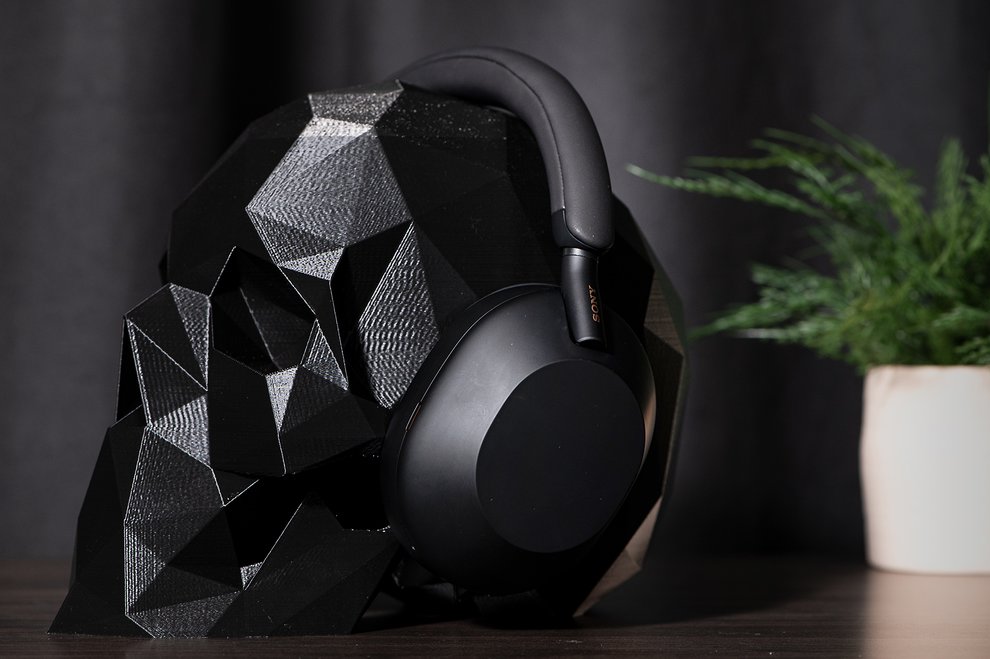 #3: Sony WH-1000XM5 Wireless Noise-Canceling Headphones
Moving up to #3 is our reigning king of noise-canceling: the
Sony WH-1000XM5 wireless noise-canceling headphones
. We didn't think they could improve on an already stellar design, sound quality, and functionality. But, they did. First off, the design finally got an overhaul. I'm a big fan of the minimalist aesthetic
and
as such, the increased real estate for gesture controls makes it much more intuitive and responsive than the previous generation - the WH-1000XM4. They're great-looking headphones, and they changed the folding design and mechanism from last year to a new fold-flat design, which feels a lot more durable.
They also revised the driver design that provides clearer sound, tighter bass response, and with hi-res codecs, you can be sure you're listening to your favorite music with all the bits and sample rates your heart desires. The Sony "sound" already puts you inside the action of your music - with a close soundstage, it's a fun, V-shaped, and dynamic experience. Great for everyday use either at home or on the go. The noise-canceling is the other side of the gold coin here, with top-of-class performance. We've yet to find an ANC headphone with an as-effective and intuitive ANC. Sony increased the number of microphones for the XM5 for better ambient representation, giving you an accurate and lively pulse on everything around you, only when you want it.
Battery life isn't as impressive as the
Momentum 4
, but you can still get 30-40 hours on a single charge which is just fine in our book. The Sony Headphones app gives you control over gestures and touch controls, transparency mode, EQ, ambient settings, 360 reality audio, and more, making for one of the best app experiences for wireless and noise-canceling headphones around. As mentioned before, it's the same app and experience for both the WH full-size headphone models and the WF earbuds models, and one of the best integrations with smartphones we've seen for a headphone experience. The XM5 is going to be great for every genre out there,
but we enjoyed it a lot with Rock, EDM, Synthwave, and Jazz. It just has great dynamics and energy for every kind of music out there.
At $398, If you want the best value with the best ANC, amazing sound, and general all-purpose use, then be sure to check out the Sony WH-1000XM5 headphones.
We recommend pairing the Sony XM5 with the Silver Dragon Portable Headphone cable to provide more clarity in the mids and highs while tightening up the bass response.
Fun, Dynamic, Exciting Sony Sound
Top-of-Class ANC, More Mics, Upgraded Tech
_________________________________________________________________________________________
#2: Audeze Maxwell Gaming Headphones
Audeze Maxwell Gaming Headphone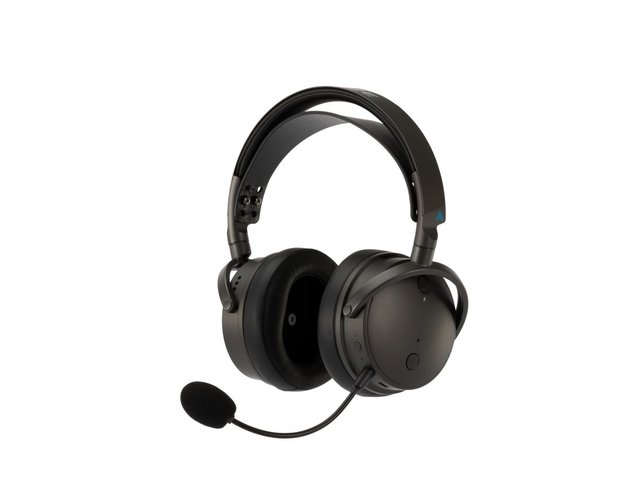 $299.00
Moving up the list this year and coming in as our runner-up best-selling wireless headphone this year is the
Audeze Maxwell
. Kind of a spiritual successor to one of my favorite headphones, the Mobius, the Maxwell brings some quality-of-life improvements to the table. I'll be honest, as a gamer and a music lover, I'm a big fan of the Maxwell gaming headphones. Slap some planar magnetic drivers in a closed-back headphone design and I get excited. The sound is rich, energetic, and has some great bass response and dynamics compared to any headphones in this price range.
From a music perspective, it has amazing detail retrieval, clear mids, and accurate and tight bass response. From a gaming perspective, you're going to hear everything around you in the game with amazing clarity, stunning accuracy, and allows you to get completely lost and immersed in the world you're exploring. The Maxwell comes in two variants, one for PlayStation and the other for Xbox. It connects to the console via a USB receiver, so each is compatible with PC gaming but is not cross-console compatible. Meaning you can't use the Playstation headset with an Xbox.
The Maxwell comes equipped with a detachable boom microphone, and one of my favorite aspects of the headset are individual volume and mic controls on the ear cup. They are larger than the Mobius and other gaming headsets, but it's worth it for those awesome closed-back planars. I wish the headband had a few more adjustment slots, but the headphones are quite comfortable and I'm able to wear them for long gaming or music listening sessions.
Bluetooth 5.3, detachable boom mics, Dolby Atmos, a 3.5mm headphone jack, USB-C audio, the entire headphone is a Swiss army pocketknife for any kind of gaming or music listening scenario. The Maxwell easily beats out other gaming cans from Logitech, Steelseries, and Turtle Beach, but the real value is that take off the mic and they're amazing wireless headphones for any music listening scenario.
The Maxwell is great for Rock, Alternative, Classical, and Classic Rock to be sure - but especially for game soundtracks.
$299 to $329 depending on the gaming console. Unbelievable value. And with Sony Interactive recently acquiring Audeze, it's an exciting time to be an audiophile gamer. Gamer-audiophile? I don't know, people who like both.
We recommend pairing the Silver Dragon Portable headphone cable with the Maxwell for gaming - added detail retrieval, increased soundstage, tightening the bass response, and more. For music listening, we recommend the Bronze Dragon Portable Headphone cable for added warmth and more musical presentation. Also, check out the Silver Dragon USB cable for the ultimate performance in data transmission from your audio source.
Analytical Sound with Great Bass Representation
Best Gaming Headphones on the Market
_________________________________________________________________________________________
#1: Focal Bathys Wireless Noise-Canceling Headphones
Finally, at number one, our most popular and best-selling wireless headphones of 2023 is the
Focal Bathys
. The Bathys is Focal's latest wireless and noise-canceling headphone. Their previous wireless Bluetooth headphone was the Listen, and the Bathys just isn't even in the same category as some of these others on the list. It's one of the more expensive options here, at $699, but the Bathys provides more in regards to sound quality and overall fidelity that audiophiles will appreciate more than some of these options under $400. Styled like the Focal Stellia - their top closed-back reference headphone, I'm a big fan of the gray/silver and black aesthetic - it definitely has that French flair, and something our other options on the list lack - which is superb styling. Equipped with Bluetooth 5.1 with apt-x and apt-x adaptive codecs, over 30-hour battery life, and effective active noise-cancellation, it's pretty on par with our other offerings.
What makes the Bathys stand out however is the USB-DAC mode which can offer up to 24-bit, 192 resolution thanks to the integrated DAC and amplifier. It's also the sound quality that sets it apart. Great soundstage for a closed-back headphone, the bass response is tight and thumpy, and the mids and highs are clear and detailed. It's a great Focal audiophile sound, just in a portable and wireless package with noise canceling.
Understandably, it leans to a more audiophile-friendly sound, and
it sounds great with Classical, Jazz, R&B, Folk, and more.
The Bathys represents great styling and great sound all wrapped up in one sexy package. The ANC isn't quite up to the XM5, but it's pretty darn close, and you likely wouldn't even know the difference unless you had both to compare. Speaking of the French flair - the Focal logo on the ear cups light up, but if that's not your cup of Earl Gray then you can always turn them off. The lights that is. Not the headphones. You turn those off and they just stop working. Excellent sound. Excellent Noise cancellation. It's not hard to recommend these as our top pick for a pair of wireless headphones.
For the Focal Bathys, we recommend pairing it with the Silver Dragon Portable Headphone Cable for enhancing detail and widening the soundstage. For USB DAC Mode, we recommend our Silver Dragon USB Cable for the ultimate performance in digital transmission from your music source.
Best Sound Quality in a Wireless Headphone Under $1K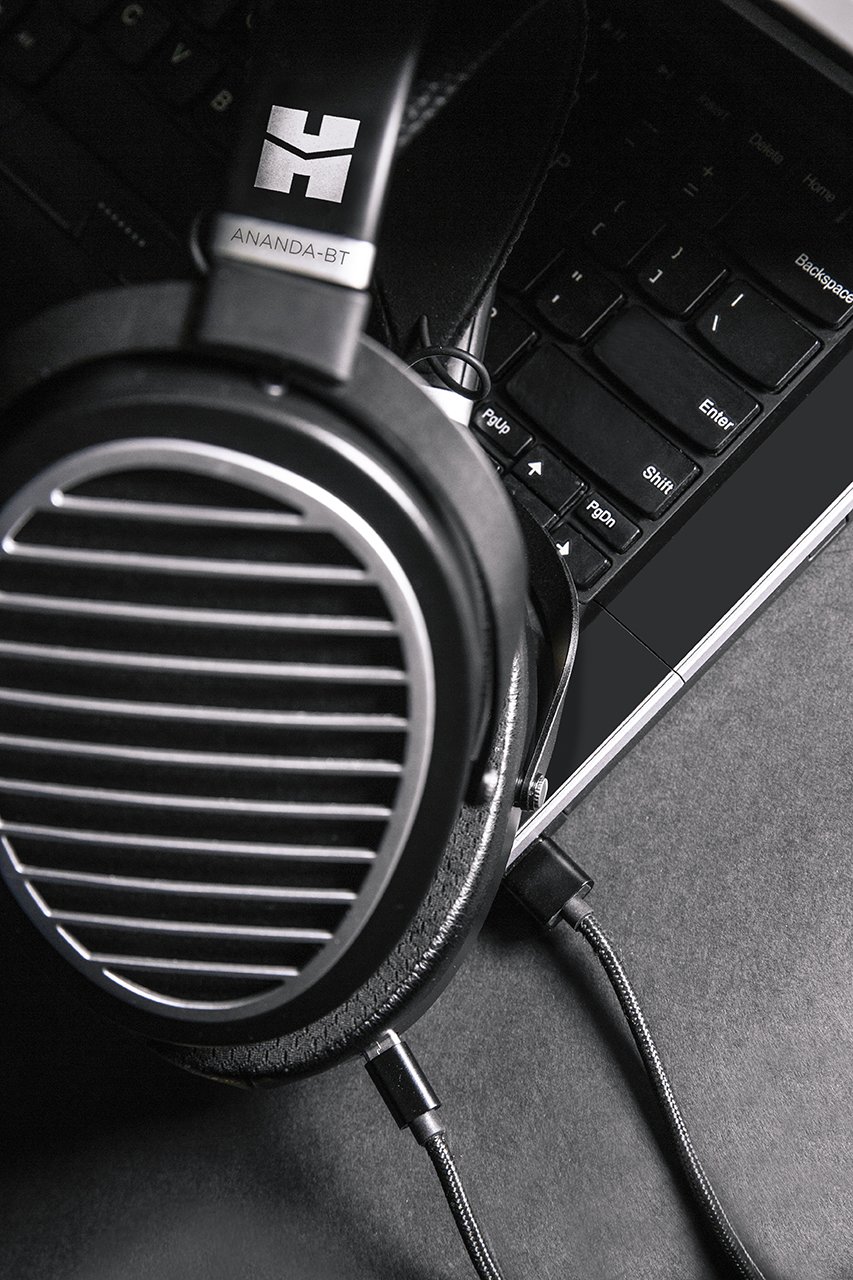 Your gear is only as good as its weakest link, and in most cases, it's the stock cables. Companies just don't put the R&D into their cables like they do for the device. Just because you have a wireless headphone doesn't mean you can't use cables. In fact, the majority of headphones on this list have the ability to connect a high-end Dragon Cables. Our portable
Dragon Cables
are the perfect option to pair with your favorite wireless cans because they still bring out the signature qualities that you're
looking
for in your headphones. If you want a more analytical listening experience, then our
Silver Dragon Portable Cable
is the perfect option. If you want a smoother and warm presentation then the
Bronze Dragon Portable Cable
is your pick. It's a higher-quality cable than your OEM option and is built to spec with premium materials and components. If there was a Best Dragon Cables of 2023 list the
Silver Dragon USB
would be number one. Year after year this is our top-selling Dragon cable.
Why is a Quality USB cable important for all of these DAPs? Well, because they can be used as high-quality sources for your DAC in your Home System. They can take the place of a computer to be used as your server and streamer. Some are even Roon endpoints. And Vice versa - these can also be used as Headphone Amp & DACs for your Laptop when you are working remotely. There are a lot of reasons why you need to make sure your headphones and USB cables are not afterthoughts.

Our cables bring out more of what you love in your music and audio gear. If you love your headphones but wish they had a bit more top-end sparkle - a Silver Dragon headphone cable would be a great option. If your USB cables keep dying - as many stock cables do - then check out our quality USB cables. We say time and time again that materials matter, and our cables and custom geometries actually help to bring out those desired properties in your gear and music. We make tons of custom options for our customers so that you can get the right cable for your exact needs. If you have any questions feel free to contact us and we'll be more than happy to help.
Generally, stock audio cables are manufactured with subpar materials, metals with impurities, poor geometries, and an overabundance of layers to make them look and feel like a fire hose. Inconsistency and lack of quality control in stock cables can lead to poor sound quality and a veiled sound vs what the musician intended for you to hear and feel from the music. Dragon cables are handcrafted with the highest standards and made to order according to your specific needs. At Moon Audio, we create a custom cable for you using the highest quality UP-OCC silver or copper conductors that can be manufactured. UP-OCC metals are void of impurities and are optimized for signal transfer and sound quality. We have one of the largest collections of audio and headphone connection options available online and we create limitless audio cable options depending on your specific gear and needs.
Why Dragon Cables?
You've heard the saying that a chain is only as strong as its weakest link, right? Well, the same applies to your brand-new audiophile-grade headphones or other audio components. The weakest link, in this case, is your stock cable or the cheap interconnects the manufacturer threw in the box just to get you up and running. Why is the cable always an afterthought, when it's just as important as the rest of your system? At Moon Audio, we use the best raw materials in our cables to unveil your music. We believe the materials matter and your audio cables should have the same care and craftsmanship that manufacturers put into their audio components and headphones. Audio cables are ultimately the connection to your music. The fact remains that cabling is often considered the last priority to that of the main product and a means to cut down the overall production costs. It's as simple as that.

Related Videos
Best Wireless Headphones of 2022
Beats Studio Pro vs. Sony XM5 Face-Off
Focal Bathys Headphone Review