Up Your Audio Game With the Maxwell
Audeze is a familiar name to those in the audiophile community, but potentially an unfamiliar one to those in the gaming community. There is no doubt they have been gaining traction with gamers in recent time, however. The initial reviews for the Audeze Maxwell's have been nothing short of glowing. But Now that we've had our hands on them for a few months. How do they hold up? Whether you are a serious gamer and this is your first time hearing of Audeze as a brand, or you've been eagerly waiting to see if the Maxwells will truly hold up long term before buying, you've come to the right place.
Audeze is one of the few hi-end audio companies that has demonstrated unwavering dedication to making quality products for gamers. This isn't some crazy marked up mediocre product that is simply made to look "gamery". These are audiophile grade headphones that incorporate great gaming-specific features like wireless connection with incredible battery life, a high quality detachable microphone with AI Noise-filtration and a sound stage with EQ customization made to enhance the users choice of immersion, or competitive edge.
Audeze Maxwell Video Review: Don't Make THIS Mistake
Audeze is a familiar name to those in the audiophile community, but potentially an unfamiliar one to those in the gaming community. So if you are a serious gamer and this is your first time hearing of Audeze as a brand, get ready to level up. If you are an audiophile who enjoys gaming or are thinking about jumping into the gaming world, you're equally in for a treat.
Great analytical sound for gaming
Tightly-controlled dynamics
Ear cup controls
Amazing 80-hour battery life
Software is basic but Audeze has updates coming
Headband adjustment could be easier
Like all brilliant startups, no place matches the inspiration and motivation of the inside of your garage. Like Steve Jobs and our very own Drew Baird, P.E., so too did Audeze find its very inception and hard-working nights and weekends inside the confines of a garage. Audeze was started in 2008 by Sankar Thiagasamudram and Alexander Rosson. Making the first of the LCD series in a garage, they soon grew to be a leader in planar magnetic driver technology for headphones. In 2015, Alexander left to create Rosson Audio Design and Sankar took over as CEO. Sankar is an engineer with a Master's in Electrical Engineering from the University of Southern California. Prior to joining Audeze full-time in 2013, he helped develop several pioneering products in Digital Cinema. Today, Audeze headphones are produced and shipped from their headquarters in Costa Mesa, CA in the United States.
When Audeze released their first pair of headphones all the way back in 2009, the LCD-2, they immediately set themselves apart as a leader in planar magnetic technology and sound fidelity. Critics raved about the LCD-2. But they didn't stop there. In 2012 Audeze released their next iteration, the LCD-3, which improved on a number of ergonomic features. The next year (in 2013) the LCD-X and the closed-back variant, the LCD-XC, were released. The X and XC were more forward-sounding counterparts to the LCD-2 and LCD-3. In 2016 Audeze released the third version of their main LCD lineup, the LCD-4, as their flagship reference premium headphone. Even to this day, the LCD-4 is considered among the top reference headphones on the market. Check out our Audeze Headphone Guide below for the full story.
The Maxwell's construction is much more premium than its predecessors, the Mobius and, Penrose. The overall design features far less plastic and the yoke and headband are metal. Despite the increase in metal material, the Maxwell's maintain excellent flexibility. The ear cups are larger and feature the same control scheme as the ear cups on the Mobius. So if you are upgrading from the Mobius you'll be very familiar with the on-headset functionality while enjoying far more durability. Like the Audeze Penrose, you have the option of selecting two variants, based on the Xbox and PlayStation consoles respectively. The Audeze logo will be color coded on the headband to be either green for the Xbox version or blue for the PlayStation one.
The Maxwell's are definitely going to err on the heavier side of the headphone weight spectrum. However, Audeze did not skimp out on the earpads and cushioning, which helps ensure a high level of comfort. I personally have a very sensitive head to the point where I can't even wear hats. But I was able to wear the Maxwells for roughly 2 hours before noting any discomfort. While that may be a consideration for some to keep in mind, I feel pretty confident that the vast majority of people will be able to comfortably wear these during long gaming sessions with no problems.
The headband is adjustable, but it only has up to five options. If I were to change one thing about the physical design of the Maxwells, it would have to be the headband adjustment. All in all, it is a small price to pay for the host of other features at this price point.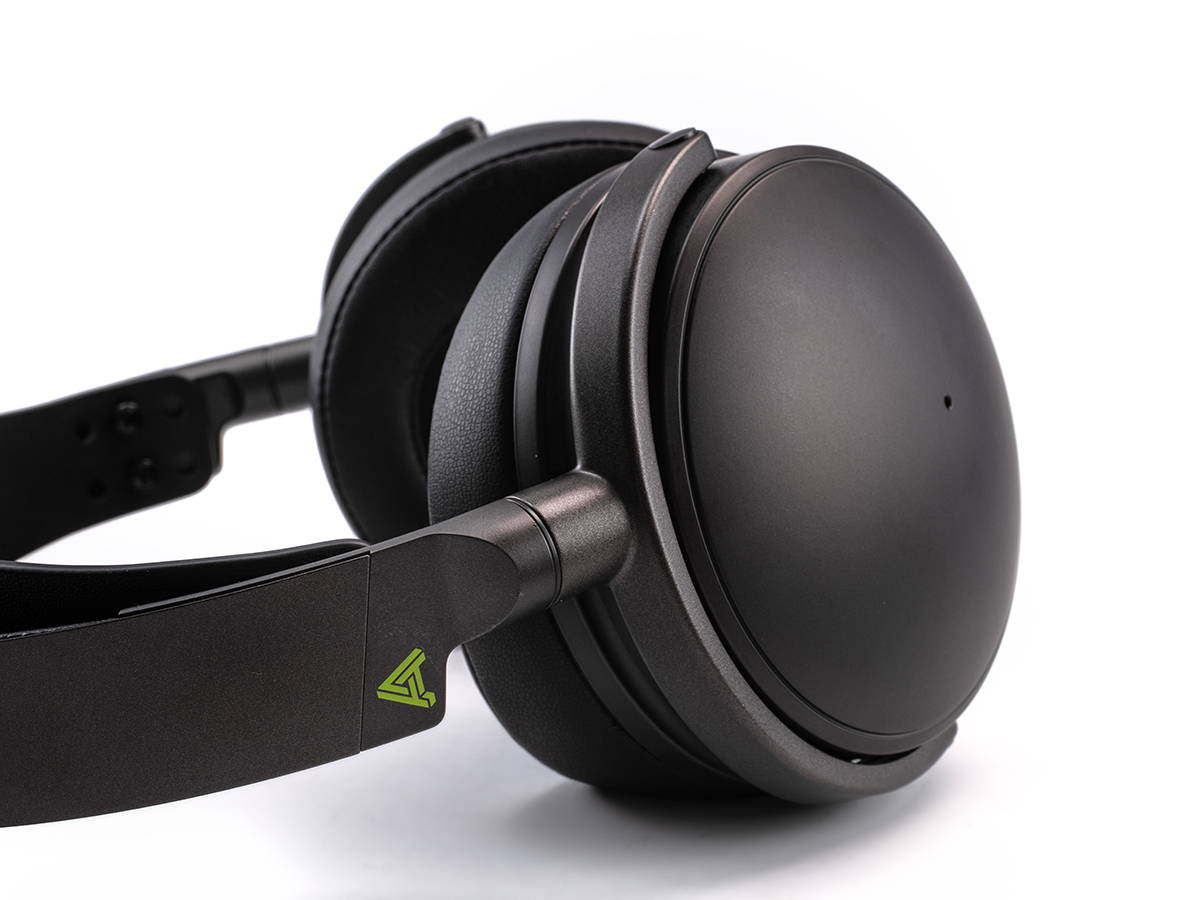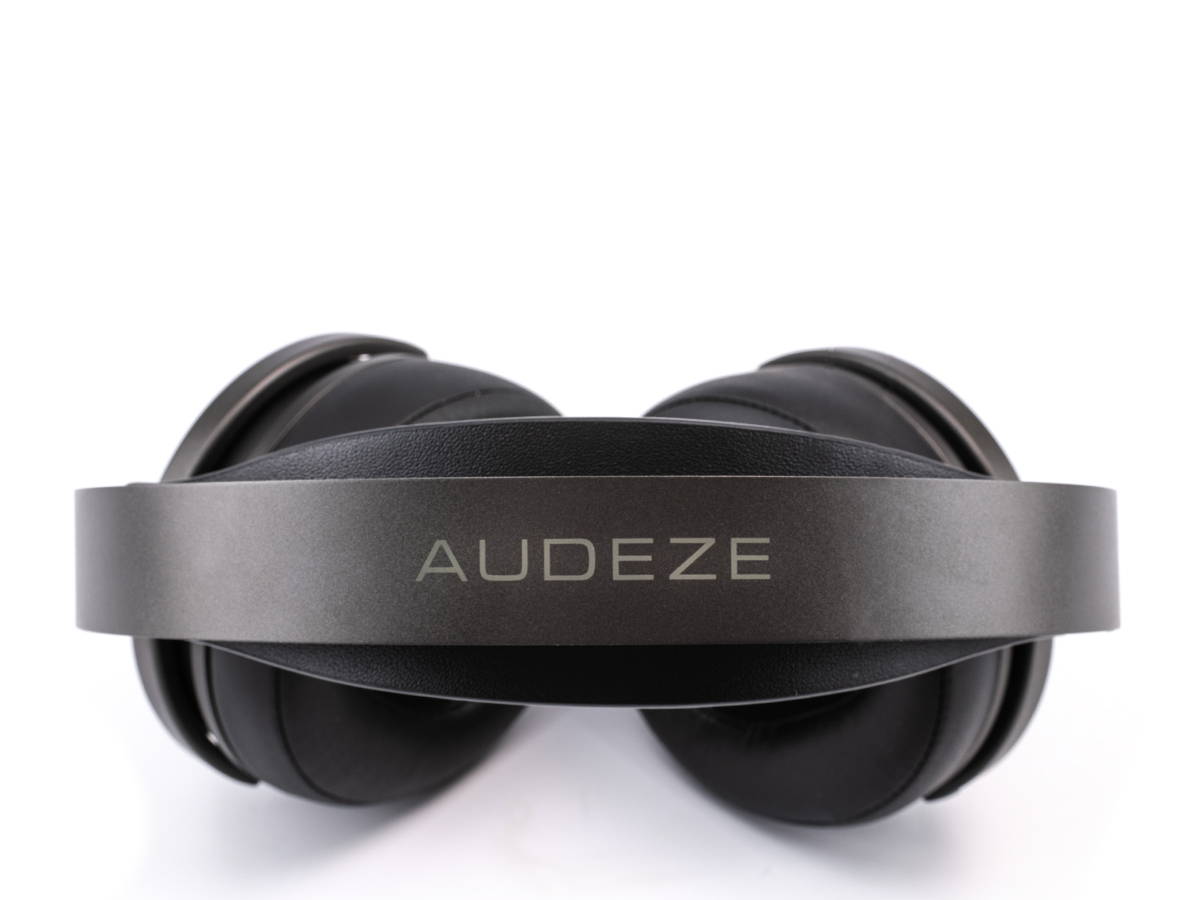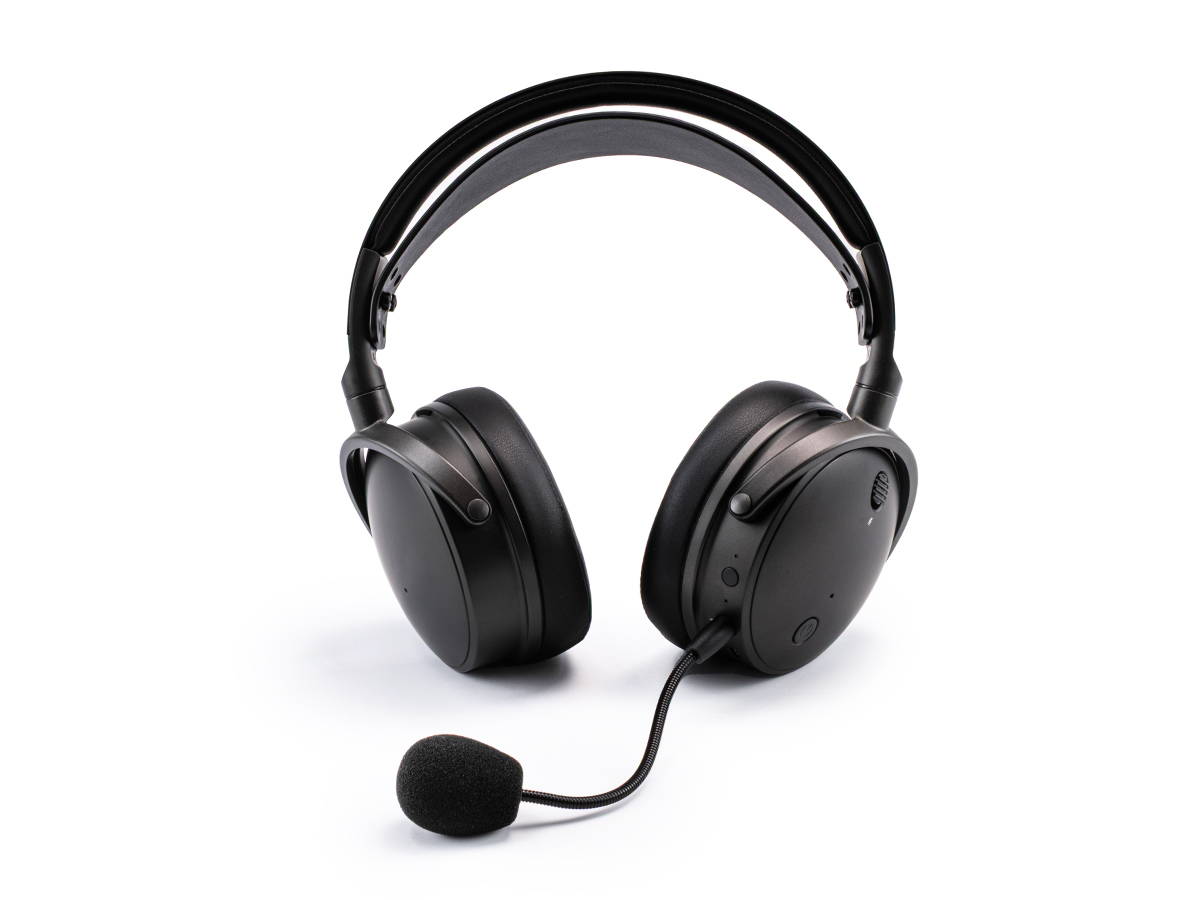 Speaking of incredible features for the price point, the Maxwell's somehow manage to pack in roughly 80-hours of battery life per full charge AND fast charging capabilities. If you want a wire-free experience, this is about as good as it gets. Quick note on the ear cup controls: like the Penrose and Mobius, you'll find most controls readily available to you such as chat mix, volume level, power on/off, mute, the jack for the removable mic, and the charging port which also doubles for USB Audio. Despite being marketed as a wireless gaming headset, you can get so much more from your wired connection. More on that later.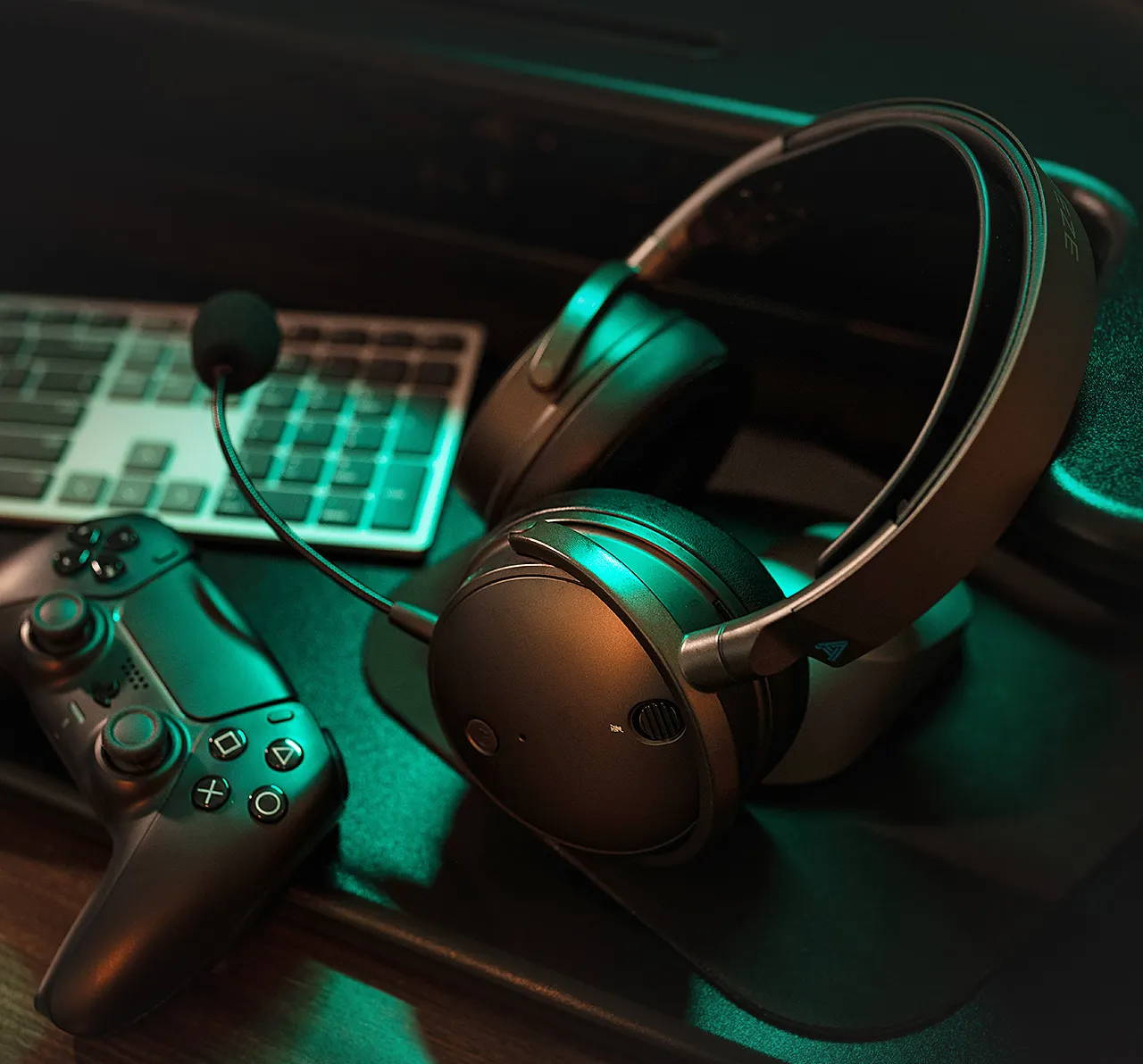 Now onto where the Maxwell's truly shine. The sound. The Maxwell's are going to lean more toward the analytical side of the sound signature spectrum. This is exactly what serious, competitive gamers would want out of a headset. Analytical sound is going to be neutral and balanced for the most part with more emphasis on high frequencies. This is highly practical for games with subtle audio cues that can provide a huge competitive edge. Think footsteps, distant gunshots, reload sounds, etc. This combined with a fantastic sound stage will allow you to more accurately hear enemies behind walls or across the map and visualize their exact position. These headphones are crisp. You can go even one step further by customizing EQ presets for different games and use cases. So if you truly want to maximize your competitive edge at the expense of pleasant sound, you have that option. And for those that favor more single-player or casual experiences, you can run a more balanced or bassy EQ and even Dolby Atmos on the Xbox model.
As mentioned before, these headphones can truly stand alone as a fantastic option for Hi-Res music listening as well. The planar magnetic drivers are excellent at detail retrieval. They feel punchy and dynamic. On top of all of this, the passive noise cancellation is fantastic. If you're like me, active noise cancellation can present a host of problems but it truly isn't necessary with the Maxwells. Whether you're in game or enjoying some music, it's going to take a decent amount of external volume to distract you from the moment.
During my listening sessions, I connected the Maxwell via a USB-C cable and began my audio journey by playing "Unbroken" by Gustavo Santaolalla. The Maxwell's analytical sound signature, which I favor, shone through, making the classical acoustic guitar sounds and mid-bassy tones deeply immersive. Every pluck of the string was a clear, distinct note ringing in my ears, vividly reproducing the cathartic drama of this acoustic piece. Despite the analytical approach, the mids were not lost in the mix, perfectly balancing the tight, bassy undercurrent, creating a cohesive soundstage that was both engaging and expansive for a pair of closed-back headphones.
Moving on to "Good News" by Mac Miller, I was struck by how well the Maxwell extenuated and cared for the track's delicately strophic sound, mesmerizing bass loops, and bluesy guitar plucking. The Maxwell handled the contemplative vocals and warmer instrumentals beautifully, lending a sense of depth and dimensionality to the music that felt tangible. Each element was rendered with the precision one would expect from a high-quality audiophile product. The bass, while present, was tight and didn't overshadow the mids and highs, proving the headphone's capability to handle complex sound profiles.
In summary, the Audeze Maxwell headphones delivered a near-perfect balance of analytical sound and tuneful bass for the audience that it targets and price point. The clarity of the mids and the presence of tight bass create a well-rounded soundstage that is quite pleasing to the ear. Though this is a gaming headphone, it's clear that Audeze has imbued it with the kind of audio finesse that's most often found in high-end audiophile gear. Regardless of the genre, whether it was the stirring chords of classical acoustic guitar or the rhythmic beats of hip hop, the Maxwell was more than up to the task, delivering a level of sound reproduction that would please both analytical listeners and bass lovers. It's one of the best gaming headsets for music out there.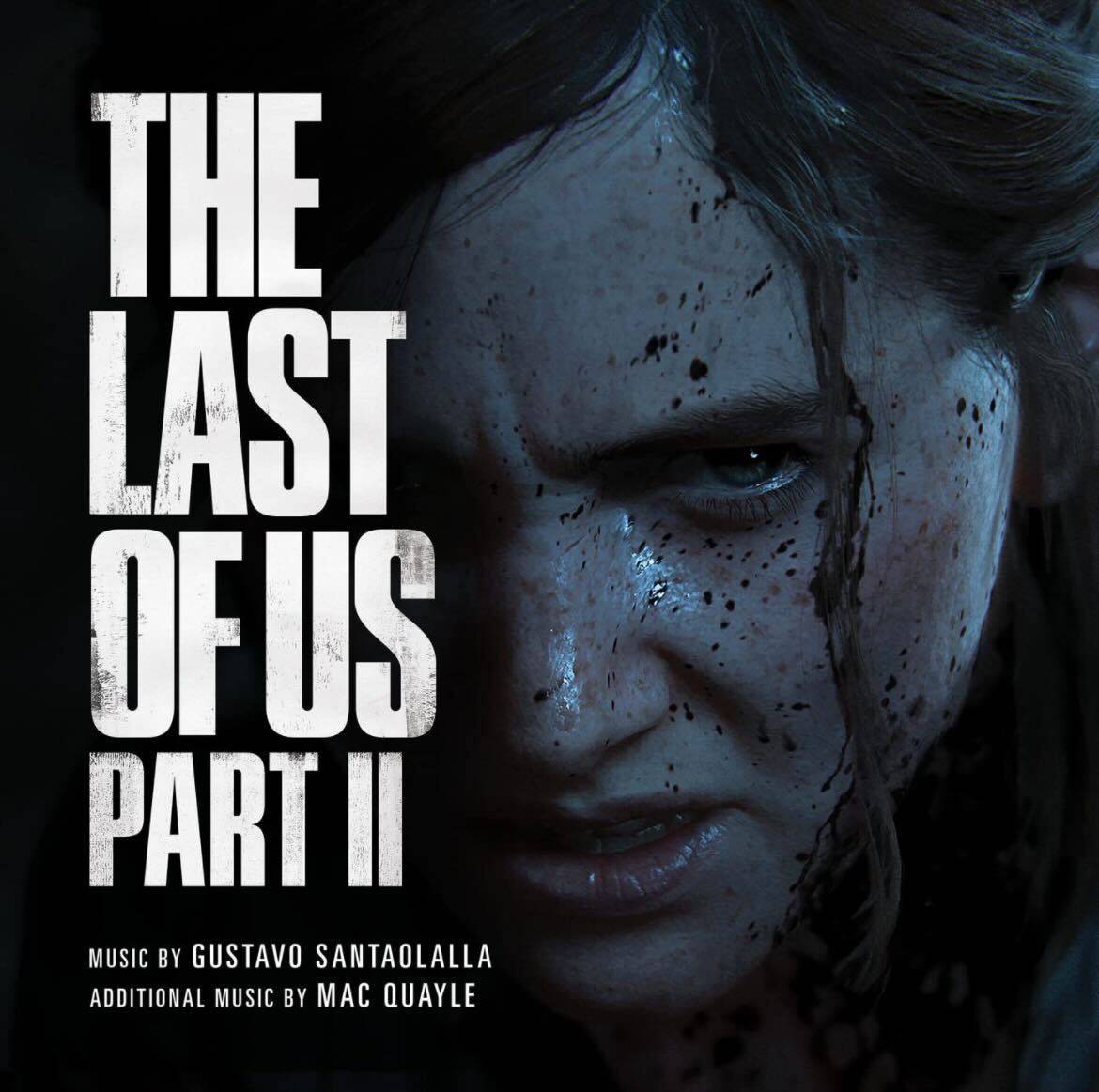 Unbroken
by Gustavo Santaolalla
(The Last of Us - Part II OST)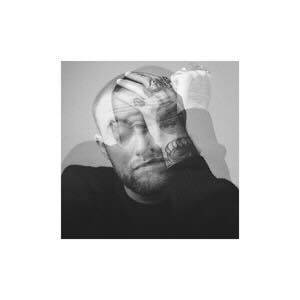 Good News
by Mac Miller
(Circles)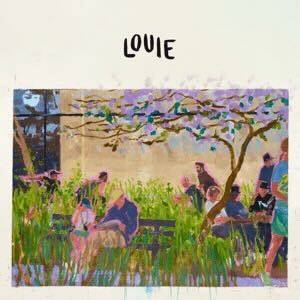 Still
by Kenny Beats
(Louie)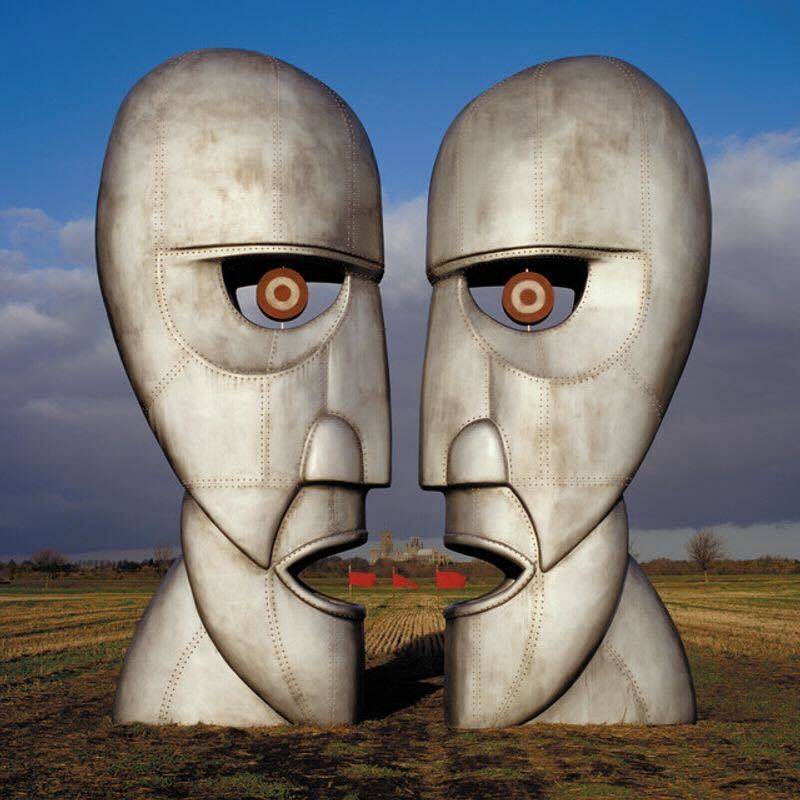 Poles Apart
by Pink Floyd
(The Division Bell)
Let's focus on the microphone here for a second as it is the feature that turns the Maxwells from simply a great pair of audiophile-grade headphones into a gaming headset.
Right off the bat - One very important note is that although the Maxwell's do have Bluetooth, which is great for convenience, I do not recommend using Bluetooth in a competitive setting. Anytime a wireless headset is outputting sound to your ears and inputting sound to your beamforming mic simultaneously, you're going to take a big hit in sound quality. So the wireless USB or wired options are going to be your friends here to ensure both quality and your competitive edge.
Overall, the boom mic is solid. Your teammates are going to be able to understand you clearly and the AI noise filtration/noise reduction can be enabled in the event you're in a noisier-than-ideal environment. Obviously, it would be ideal to have a dedicated microphone during competitive play, but a solid microphone alone could be anywhere from $150-$600. So having a solid mic built into your headset can be a lifesaver, especially if you are traveling or attending LAN events.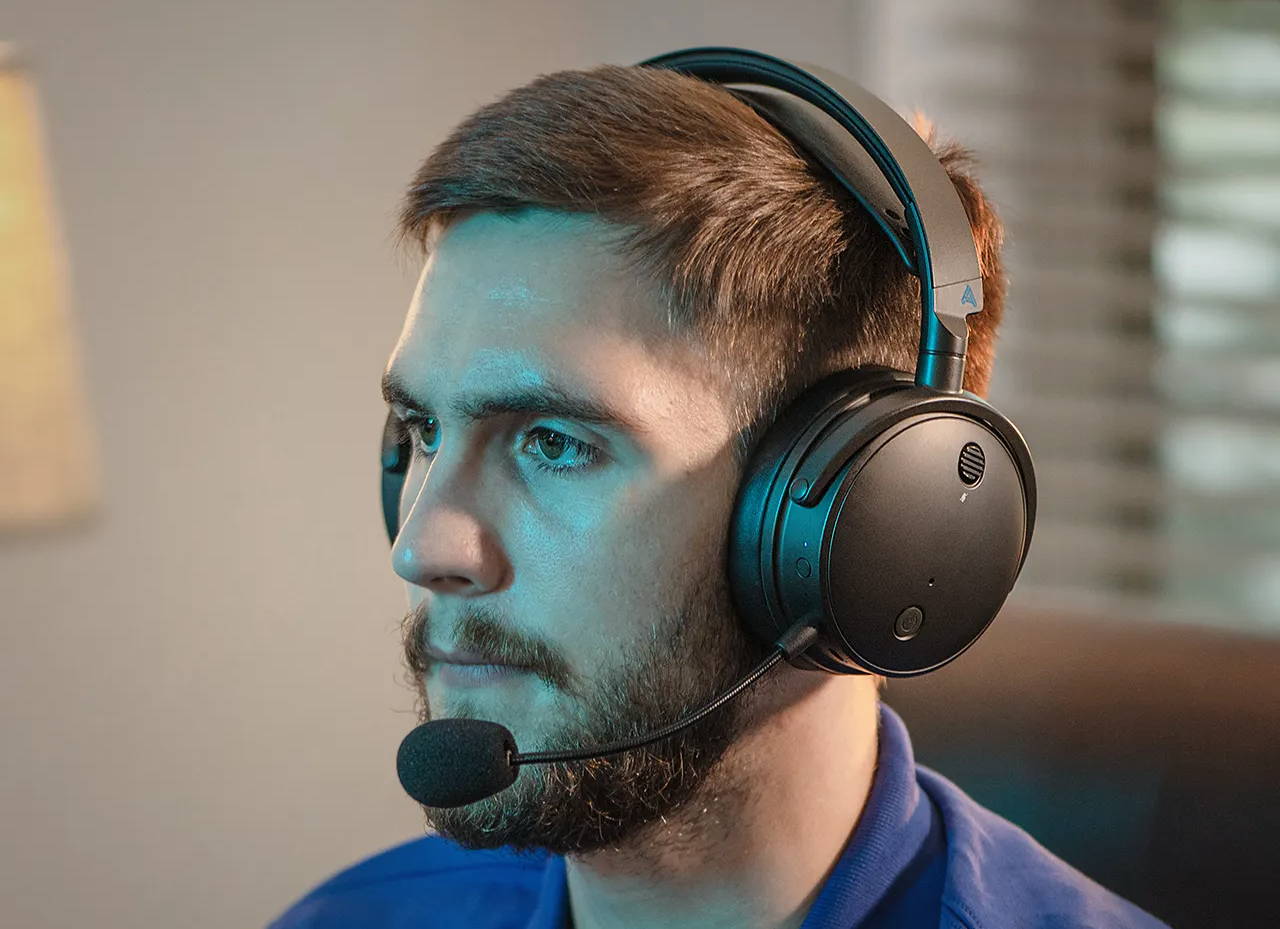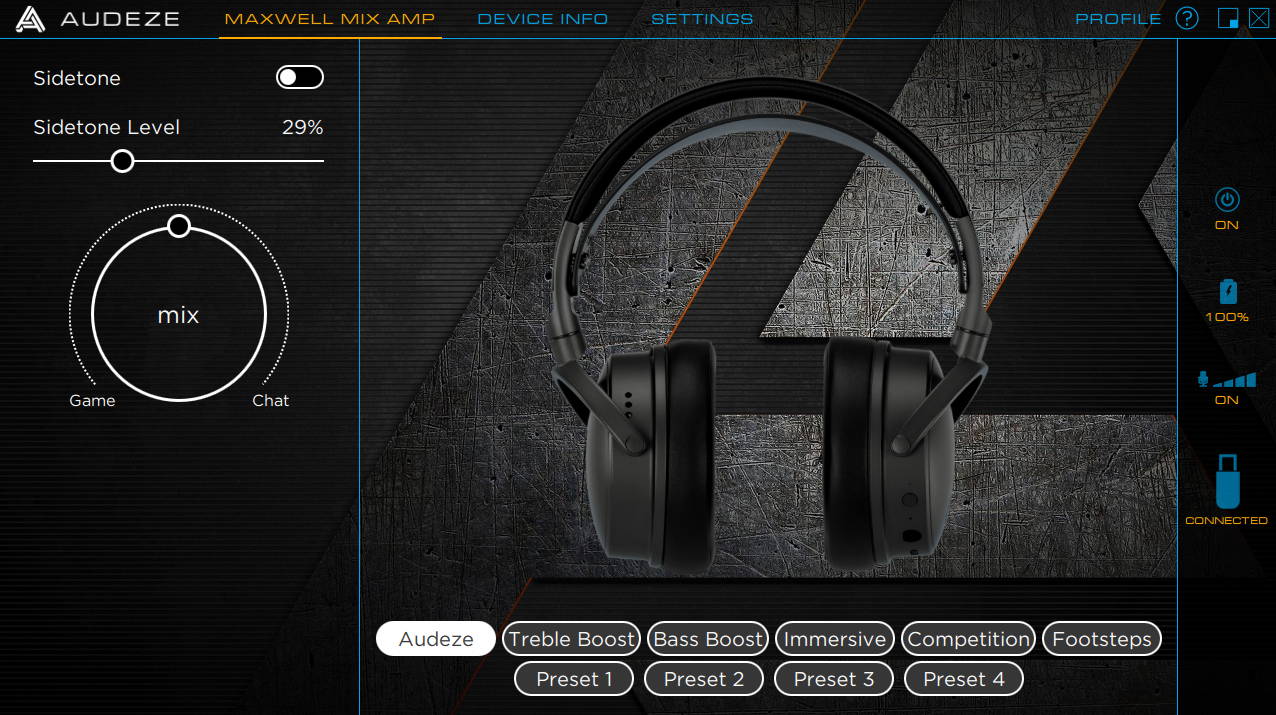 Audeze has proprietary software (Audeze HQ) to complement the Maxwell's that features EQ customization and preset options and - they work - but this is probably the only weak link when it comes to the Maxwells. The software just isn't that great. It can get the job done, but there are better EQ software options out there that we'd recommend like Steel Series' Nahimic. It's just much easier to use and is compatible with any pair of headphones you throw at it. Note that you won't have access to the sound enhancements when connected cabled via auxiliary, but you will have full functionality if connected via the USB-C cable or wireless connection via the dongle.
We'll go into deeper detail on how to get the absolute max out of your gaming audio from the cables to fine-tune EQ for maximum clarity in a future blog, so be sure to check back for updates.
The Maxwell is a tale of two cities, two sounds, and two purposes: music and gaming. It can do both, and that's a great thing. That being said, the Maxwell as a gaming headphone outshines the rest of the pack. When going with a wired setup, Silver Dragon was the only option to consider. We paired the Maxwell with our Silver Dragon Portable Headphone Cable for more detail, enhanced clarity, and tightening up a lot of the lower frequencies. It was a game-changer when playing competitively and hearing those small details and sounds made the difference between winning or losing the match.
Now when it comes to music listening, the Maxwell benefited from added warmth and body from the Bronze Dragon Portable Headphone Cable. The Bronze boosted some mids which the Maxwell could use in some genres like Jazz, R&B, and EDM. It fattened up the bottom end, especially for those low mids that help round out the sound.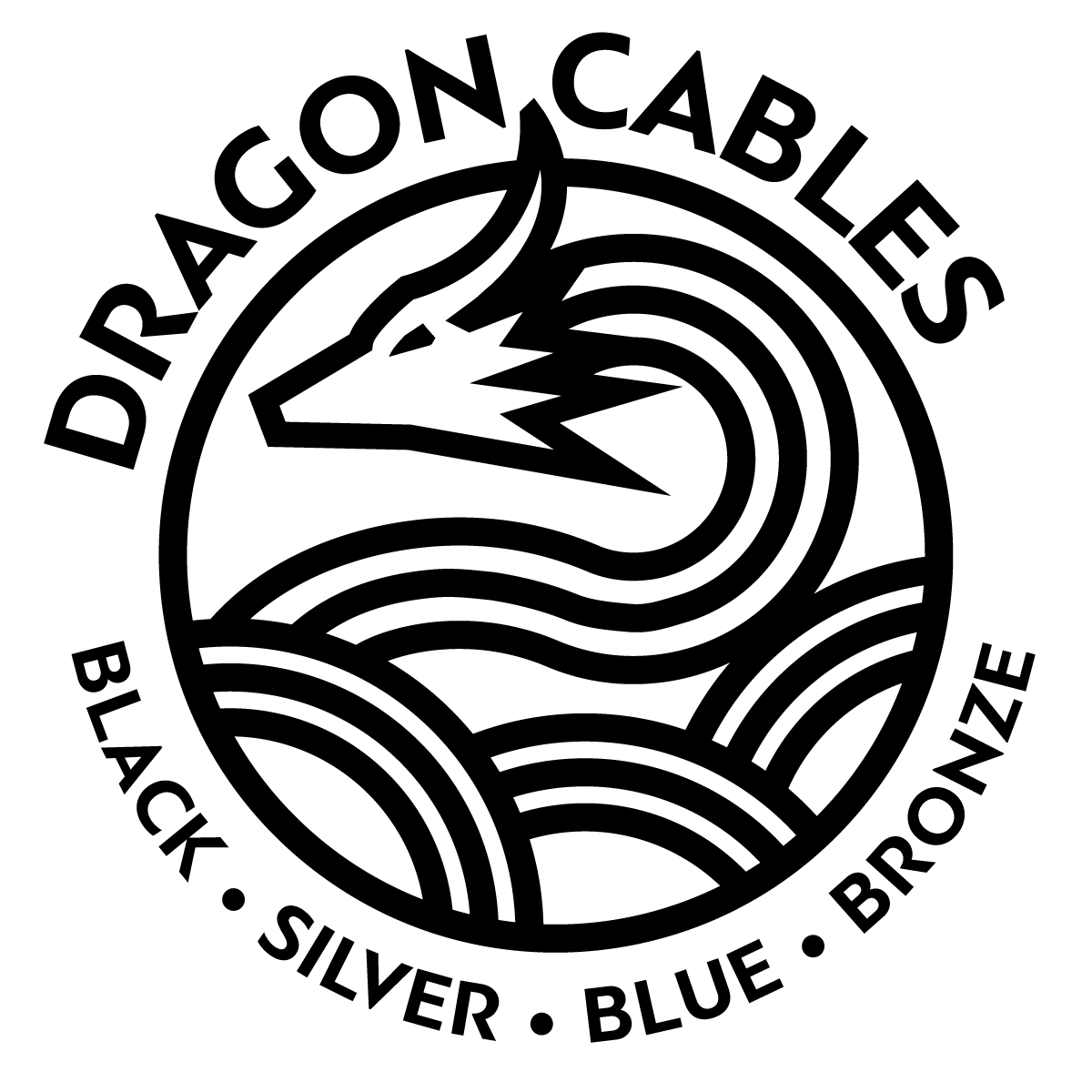 Generally, stock audio cables are manufactured with subpar materials, metals with impurities, poor geometries, and an overabundance of layers to make them look and feel like a fire hose. Inconsistency and lack of quality control in stock cables can lead to poor sound quality and a veiled sound vs what the musician intended for you to hear and feel from the music. Dragon cables are handcrafted with the highest standards and made to order according to your specific needs. At Moon Audio, we create a custom cable for you using the highest quality UP-OCC silver or copper conductors that can be manufactured. UP-OCC metals are void of impurities and are optimized for signal transfer and sound quality. We have one of the largest collections of audio and headphone connection options available online and we create limitless audio cable options depending on your specific gear and needs.
Why Dragon Cables?
You've heard the saying that a chain is only as strong as its weakest link, right? Well, the same applies to your brand-new audiophile-grade headphone or other audio components. The weakest link, in this case, is your stock cable or the cheap interconnects the manufacturer threw in the box just to get you up and running. Why is the cable always an afterthought, when it's just as important as the rest of your system? At Moon Audio, we use the best raw materials in our cables to unveil your music. We believe the materials matter and your audio cables should have the same care and craftsmanship that manufacturers put into their audio components and headphones. Audio cables are ultimately the connection to your music. The fact remains that cabling is often considered the last priority to that of the main product and a means to cut down the overall production costs. It's as simple as that.
All in all, I highly recommend the Audeze Maxwell to any gamer who is looking to take the next step in their gaming experience and competitive play. For only $299 for the PlayStation version and $329 for the Xbox version, you're getting wireless audiophile-grade sound quality, a solid microphone, long-lasting comfort, durability, and personalization. The Maxwell's are just as good for wired or wireless music listening on the go as well, and Audeze has some of the best-sounding efficient planar magnetic drivers out there (especially great for classical, rock, and alternative). Combined with the closed-back design, the Maxwell's give your music the soundstage and energy it deserves, and we can't recommend it enough for a solid pair of cans that can do double duty for gaming and music at an EXTREMELY affordable price. There's a reason it's been so hard to get your hands on these.
Maxwell headset
Detachable hypercardioid boom microphone
USB-C wireless dongle
USB-C to USB-C cable
USB-C to USB-A adapter
3.5mm TRRS analog cable
Quickstart guide and warranty card
Audeze Maxwell: Don't Make THIS Mistake
Best Audiophile Gaming Headphones & Audio Gear of 2022