An Audiophile's Wireless Headphone with Active Noise Canceling

Focal has introduced its first wireless headphone with active noise cancellation. Wait, haven't they done wireless before? Yes, they released the Focal Listen in 2017, but that didn't have ANC. Priced at $799, the Focal Bathys isn't your average wireless ANC headphone. What sets it apart from other headphones in this category is that you can connect to a computer, phone or tablet via USB cable and operate the Bathys in DAC mode to get 24bit / 192kHz resolution. You get a lot of flexibility in use scenarios. Sure, you can use the Bathys wirelessly. You can use the Bathys with a portable headphone cable and your phone or a DAP. Or, you can put the Bathys into USB DAC mode, connect it to your laptop, and stream hi-res music.
Bathys comes from the word bathyscaphe, the first submarine exploration vehicle. When you think of that level of undersea silence, you understand that this is a perfect name for a noise canceling headphone.
Hi-fi sound
USB DAC mode
Backlit logos on ear cups
30 hours of battery life in ANC mode
Not a lot of bells and whistles
Portable headphones with Bluetooth® and active noise cancelling
Two optimized noise-cancelling modes and a transparency mode, ideal for any journey
Patented speaker driver technology, made in France
USB-DAC mode enables a resolution of up to 24bits / 192kHz
Battery life of over 30 hours in Bluetooth® and active noise cancelling mode
Fast charging-compatible: 5 extra listening hours in 15 minutes
Easily enabled voice assistants: Amazon Alexa and Google Assistant
Clear Voice Capture microphone technology for crystal clear telephone conversations
App for accessing more custom settings: equalizer, sound controls, etc.
I know I wasn't the only one here at Moon Audio to declare, "Wow, that's a good-looking headphone" when I first laid eyes on the Bathys. It has an elegant black and silver design that is immediately recognizable as a Focal headphone, but with a smaller form factor. The black frame is aluminum, while the silver yokes are magnesium. The grilles, which are also silver, feature a series of small-to-large circles like the Focal Stellia. A really cool feature of the Bathys is that the center of the ear cups incorporates a white backlight system that you can turn on and off to illuminate the flame logo. Imagine using these in a darkened room and seeing the soft glow of the logo -- nice!
The left ear cup features a button for selecting your ANC mode. On the right ear cup, you will find your volume up and down buttons, a multifunction button, headphone on and off buttons plus a USB DAC mode switch, a voice assistant button, USB port, and 3.5mm headphone jack.
While the Bathys is relatively comfortable, I do feel that the underside of the headband could use a bit more cushioning. It almost feels like the top of the headband has memory foam, but I'd like there to be more underneath. The headphone has a pretty snug clamp, and the ear cups are on the smaller side. The Bathys weighs 350g, or just over 12 ounces. For comparison, the Stellia weights 435g, or 15 ounces, while the Utopia headphones are just over a pound.
The hard-shell carrying case is a dark heather gray. I love the look of it and think it's a nice change from many of the black headphone cases out there. The inside is lined with a black felt-like fabric. The Bathys comes with two cables: 1.2m / 3.5m jack & 1.2m USB-C.
"Am I really listening to wireless headphones?" Yes, they sound that good.
The Bathys uses a 40mm aluminum-magnesium driver with M-shaped dome like the one in the Focal Clear Mg and Celestee headphones. The only thing that changes is the size of the basket to reduce the size, and the magnet, which Focal wanted to make lighter and shallower to fit in a smaller cup and to to reduce the weight.
When I started listening to the Bathys, I thought, "Am I really listening to wireless headphones?" Yes, they sound that good: dynamic, detailed, and a bit warm. The sound is on the forward side, and it's pretty concentrated in my head. This isn't a "wide soundstage" scenario. It's a satisfyingly robust sound.
I did most of my listening the way I would choose to use these headphones day to day: paired with my iPhone in Bluetooth mode. I thought the Bathys sounded pretty darn good this way, and had I been blindfolded with my hands tied behind my back, I would not have guessed I was listening to a wireless headphone. Listening to a tried-and-true testing favorite, "Time" by Pink Floyd, I was pleased with the depth and dynamics of the sound, from the louder, driving guitar to the mellow outro. The opening sequence of alarm bells, which is inherently jarring and can pierce your ears on a more analytical headphones, sounded smoothed over and tolerable.
On Billy Strings' "Turmoil and Tinfoil," I was pleased with the resolution in the strings as well as the Bathys' ability to keep the sound tight when the instrumentation veers toward frenetic. "I Wish I Was" from the Avett Brothers sounded clear and strong.
And then.
And then I listened to the same music with the Bathys connected to my desktop computer in USB DAC mode. This brought things from really good to even better. There was an unmistakable boost in clarity. Strings sounded more defined. Vocal harmonies were more distinct. The sound was more open.
As far as noise cancelling, when I used the Bathys in soft mode, I could hear muffled conversations going on in my vicinity. Depending on how loudly people were talking, I could make out various words. When I used silent mode, I was oblivious to a colleague entering my shared office and conversing with one of my office-mates.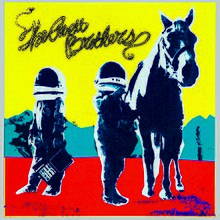 "I Wish I Was"
The Avett Brothers
True Sadness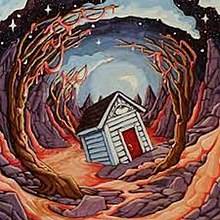 "Turmoil & Tinfoil"
Billy Strings
Turmoil & Tinfoil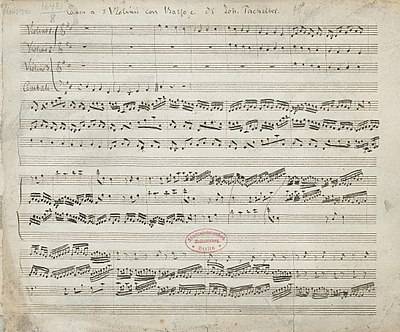 "Canon in D"
Johann Pachelbel
Played by Academy of St. Martin's in the Field orchestra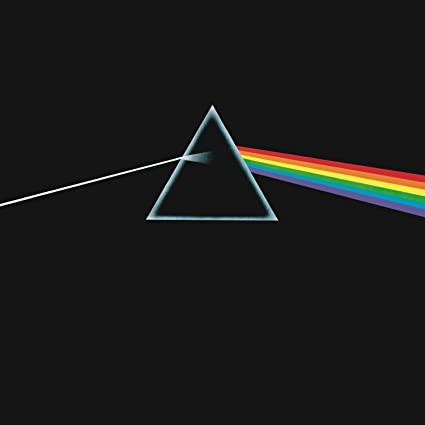 "Time"
Pink Floyd
Dark Side of the Moon
While the Bathys will get you a not-too-shabby 16-bit / 44.1kHz over Bluetooth, it'll give you get more in USB DAC mode.
When you switch to USB DAC mode, you can use a USB cable and stream music from your phone or computer to enjoy 24bit/192kHz resolution, without Wi-Fi or Bluetooth. You're bypassing the DAC in your device in favor of the DAC in the Bathys. Focal has not provided details on the DAC chip, so I don't have further information.
Now, 24/192 is pretty good, but what if you want something higher? Let's say you have DSD files and you need a DAC that will read those. You also want to keep things as lightweight and portable as possible. You could listen to the Bathys using the Clarus CODA USB DAC connected to your phone. Simply turn off USB DAC mode on the Bathys to override the internal DAC.
Something to note is that you cannot use the Bathys with a digital audio player in USB DAC mode. Almost all computers, phones, and tablets have the ability to control the volume on the source device. However, DAPs are not designed to control the volume when outputting a digital signal as a source to an external DAC. The preamp section, which is in most cases analog, is obviously bypassed when using the device to output digital. Now, DAC chips do have the ability to control the volume in the digital domain, but analog preamp stages sound better in most cases. Thus most of the DAPs out there don't control volume this way. Thus you can only use the Bathys with a DAP via a wired headphone cable connection or via Bluetooth wirelessly.
Focal & naim App
You'll find the app under Focal & naim in the Google Play Store and Naim in the Apple App Store. You can set the LED backlight to on, dim, or off; choose your NC settings, and access EQ. You can also view battery level and see the audio track of the track being played.
Clear Voice Capture
The Bathys has microphones that use Clear Voice technology. If you receive a call while listening to music, the music will pause and your ring tone will come through your headphones. To answer an incoming call, press the multifunction button on the right ear cup. To hang up, press the same button. If you want to reject an incoming call, press and hold the multifunction button for 2 seconds.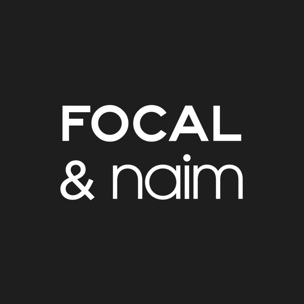 Active Noise Canceling
The Bathys features two noise canceling modes. Silent mode is designed for planes, trains, and other environments when maximum sound blockage is desired. Does this mean you won't hear any ambient sound at all? Not necessarily, but noise will be drastically reduced. And with noise cancellation, the louder the outside sound, the more the headphones will be working to block it. The other mode is soft mode, which is recommended or when you need to focus at home or in the office, but you need to maintain some outside awareness. In this case, outside sounds will be muted, but not cancelled. You also have the option of transparency mode, allowing you to hear sounds around you when needed.
Bluetooth 5.1
The Bathys is compatible with SBC & AAC (standard) and Apt-X & Apt-X Adaptive (hi res) codecs for a choice of connectivity modes (Bluetooth, Jack, USB). Focal cites a range of greater than 15m
Aluminum-Magnesium Driver
The Bathys uses a 40mm aluminum-magnesium driver with M-shaped dome like the one introduced in the Focal Clear Mg headphones. Magnesium lends warmth to the sound.
Long Battery Life
You will get about 30 hours of battery life in Bluetooth Noise Cancelling mode. That rises to 35 hours in jack mode and 42 hours in USB DAC mode. The ruling is out on battery life in USB mode vs Bluetooth mode. Which will drain the battery more quickly, Bluetooth is higher resolution? We don't know.
A Note About Charging
The Bathys can only be charged when it is in the "ON" or "OFF" position. You cannot charge the Bathys in USB DAC mode.
The Focal & naim app is available in the Google Play Store or the Apple App Store.
1) Download the FOCAL & naim app.
2) Make sure you on the "Focal" welcome screen; if not, swipe from the Naim welcome screen.
3) Click "setup new device."
4) Select the Bathys headphones.
5) Make sure your headphones are switched on and are in Bluetooth pairing mode.
6) You may now use the app to set noise cancelling mode, control the backlight on the ear cups, access EQ settings, view headphone battery level, and view the audio format of whatever track you are listening to. Firmware updates are also available through the app.
Focal Bathys
Sound: Warm side of neutral
Headphone jack? Yes
Sample rate: 24/192 (USB); 16/44.1 (Bluetooth)
Battery: 30 hrs ANC; 35 hrs Jack mode; 42 hrs USB DAC
Driver: 40mm aluminum-magnesium dynamic
ANC: Great
Weight: 350g
Ananda BT
Sound: Neutral, balanced
Headphone jack? No
Sample rate: 24/192 (USB); 24/96 (Bluetooth)
Battery: 10 hours
Driver:
ANC: N/A
Weight: 460g
Sony WH-1000XM5
Sound: Fun
Headphone jack: Yes
Sample rate: N/A
Battery: 30 hours with ANC; 40 hours without
Driver: 30mm dynamic
ANC: Excellent
Weight: 249g
Sennheiser Momentum 4
Sound: Neutral, musical
Headphone jack? Yes
Sample rate: N/A
Battery: Up to 60 hours with ANC
Driver: 42mm dynamic
ANC: Very good
Weight: 293g
So, how does the Bathys compare to the other wireless noise-cancelling headphones that Moon Audio sells, the Sony WH-1000XM5 and the Sennheiser Momentum 4?
Let's look at the Sony WH-1000XM5. When it comes to noise cancellation, you'd be hard-pressed to find anything better than Sony. The Sennheiser Momentum 4 boasts incredible battery life - up to 60 hours with Bluetooth and with ANC. That's double the XM5 and the Bathys in ANC mode.
How about the Ananda BT, which is a wireless headphone that doesn't have ANC or a headphone jack? The Ananda BT can output 24/96 over Bluetooth. The Bathys only does 44.1 over Bluetooth. However, the Bathys does what these three headphone cannot do, and that is output 24bit / 192kHz in USB DAC mode. While the Bathys might not have all of the bells and whistle features of the XM5 or the Momentum 4, it is clear that Focal invested in sound quality when it came to the Bathys.
To test the Bathys with a wired connection, I chose a Black Dragon Portable Headphone Cable. This is a silver-plated UP-OCC copper cable that combines attributes of both our Silver Dragon and our copper-based Bronze Dragon portable cables. You get the boost in detail, clarity, and top-end sizzle from the silver, plus the added body and weight from the copper. For USB DAC mode, I used a Silver Dragon USB cable to connect the Bathys to my computer. This is one of Moon Audio's top-selling cables, and it gives an incredible boost in clarity - you can think of it as "cleaning" the sound for an unimpeded signal path.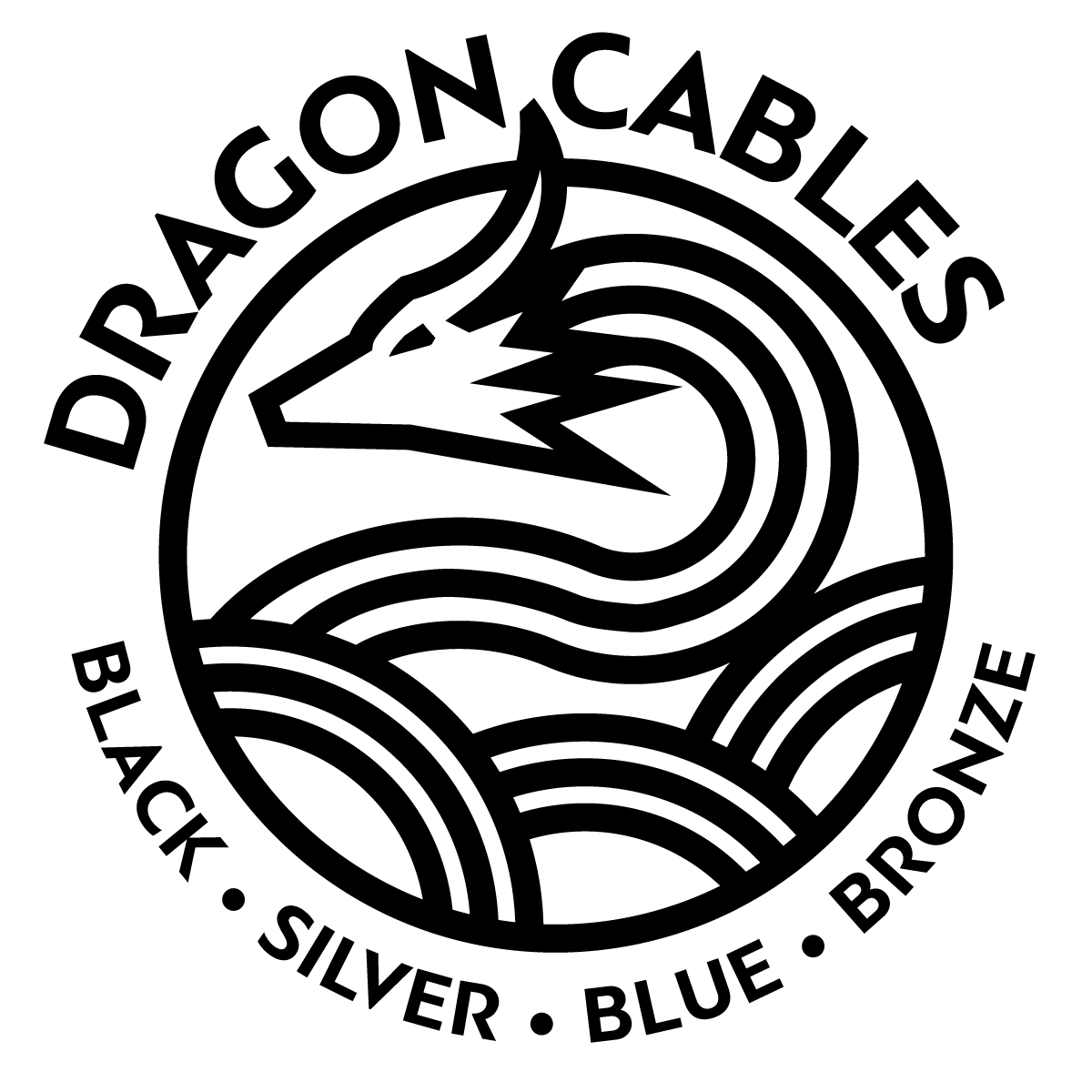 Why Dragon Cables?
Generally, stock audio cables are manufactured with subpar materials, metals with impurities, poor geometries, and an overabundance of layers to make them look and feel like a fire hose. Inconsistency and lack of quality control in stock cables can lead to poor sound quality and a veiled sound vs what the musician intended for you to hear and feel from the music. Dragon cables are handcrafted with the highest standards and made to order according to your specific needs. At Moon Audio, we create a custom cable for you using the highest quality UP-OCC silver or copper conductors that can be manufactured. UP-OCC metals are void of impurities and are optimized for signal transfer and sound quality. We have one of the largest collections of audio and headphone connection options available online and we create limitless audio cable options depending on your specific gear and needs.
The Focal Bathys is a versatile wireless headphone whose sound quality will make you question whether it is, indeed, a wireless headphone. What makes it stand out over other ANC headphones is the USB-DAC mode, which can offer up to 24-bit, 192 resolution. And it sounds pretty spectacular over Bluetooth. The Bathys has a neutral-warm signature that's reminiscent of the Focal Clear Mg and the Focal Celestee; it's got heft and some liveliness to it. The bass is deep and satisfying, the mids are clear and detailed, and highs are sweet and smooth. The sound signature is going to suit a variety of genres, from Rock 'n' Roll and blues to pop and jazz. Want to watch movies while you're traveling? The Bathys will give you a big, exciting sound that puts you in the middle of the action. Want to use the Bathys for gaming? Absolutely! It doesn't have tap controls that many other wireless headphones have incorporated, but I suspect that's because Focal is attempting to differentiate the Bathys from more mainstream, consumer offerings. As well it should; the Bathys is a step above. At $799, it's double the cost of the latest wireless, ANC headphones from Sony and Sennheiser, but soundwise, there's simply no comparison.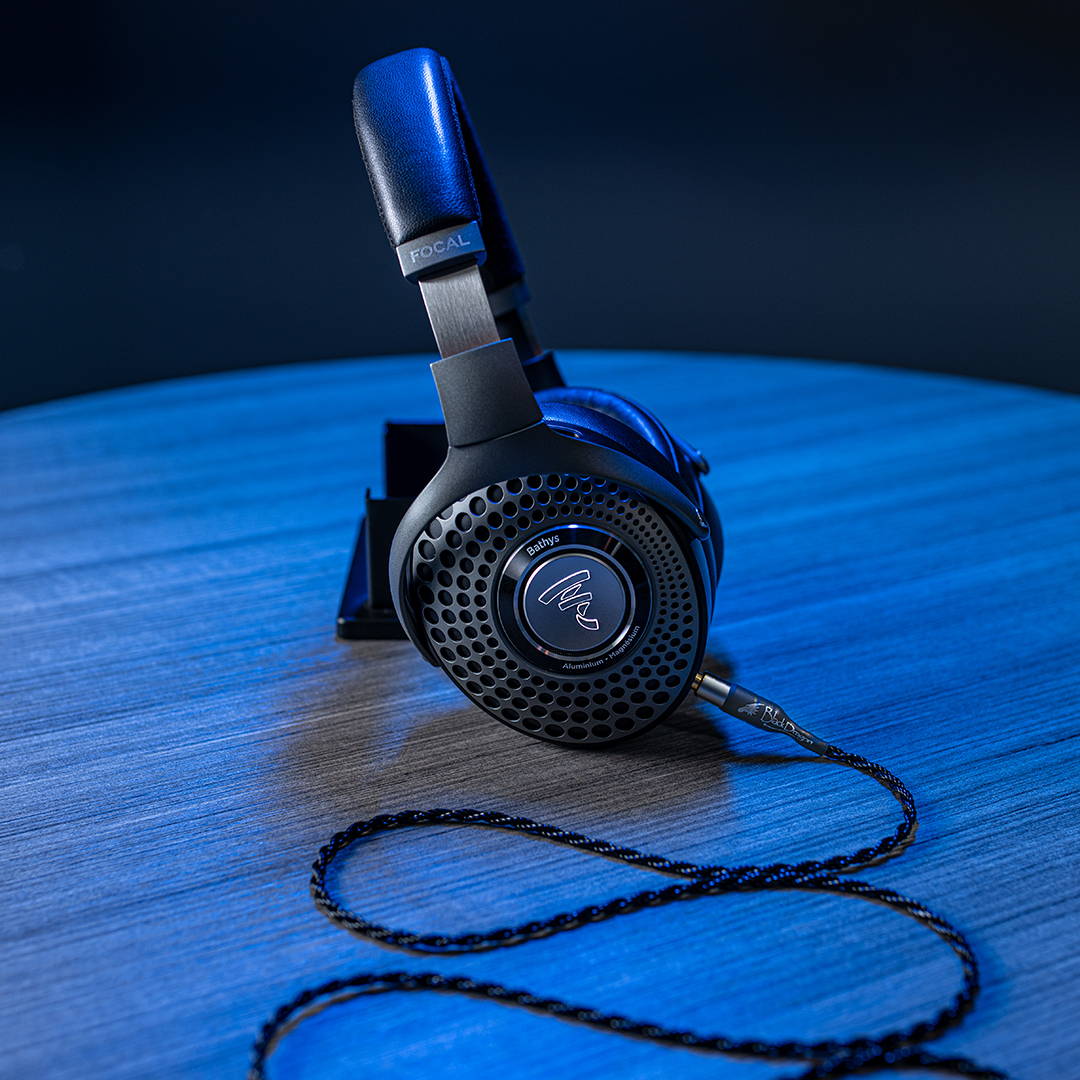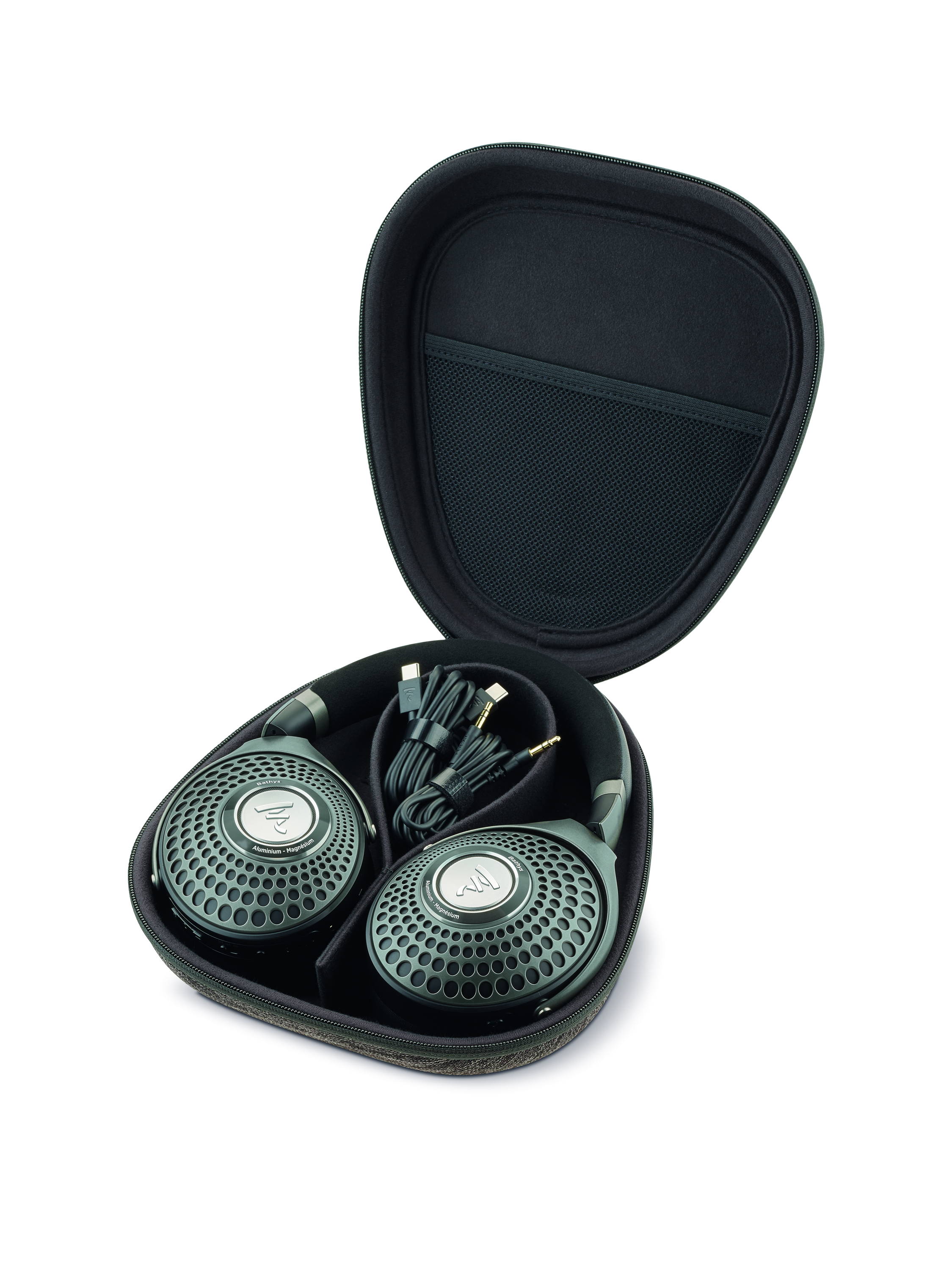 Bathys headphones

Rigid carrying case

2 cables: one 4ft (1.2m) Jack cable and one 4ft (1.2m) USB-C® cable

Quick start guide

Branded content
Focal Bathys Wireless Headphones Review & Comparison

Type: Closed-back wireless headphones with active noise cancelling
Bluetooth technology: 5.1 Multipoint
Bluetooth range: >15m
Bluetooth frequency range: 2402MHz - 2480Mhz
Audio codecs: SBC, AAC, aptX Adaptive, aptX
Battery life: 30 hours Bluetooth Noise Cancelling; 35 hours Jack mode; 42 hours USB DAC
Voice assistants: Google Assistant, Amazon Alexa
Speaker drivers: 15/8" (40mm) Aluminum-Magnesium 'M'-shaped dome, made in France
Frequency response: 15Hz to 22kHz
Harmonic distortion rate: <0.2% @1kHz
Microphones: 8
Weight: 0.77lb (350g)
Carrying case: 97/16"x81/4"x23/4" (24x21x7cm)
Control application: Focal & Naim, iOS and Android compatible
Connections: Bluetooth® / Jack 3.5mm / USB-C
---