Immerse Yourself in Great Sound
It's that time of year again when we round up the top open-back headphones of 2023. We carry an array of open-back audiophile headphones from many well-respected brands here at Moon Audio, and we've gone through our collection and determined the BEST of the BEST for 2023.
Open-back headphones offer an airy and expansive listening experience. The ventilation in open-back headphones provides breathability for your ears, reducing heat build-up, while encouraging a more natural sound that is enjoyed by many audiophiles and music lovers alike. The outside of the ear cups often feature a grill-like pattern, whereas the ear cups on closed-back headphones appear solid. Because of the open-back ear cup design, there is a level of sound leakage that doesn't make them the best choice for commuting. Open-back headphones are great for at-home listening, critical listening sessions, and when you want to maintain awareness of background noise.
Your ears deserve the best sonic fidelity and we've kept that in mind when producing our list of the best open-back headphones of 2023. So without further delay, here are our best open-back hi-fi cans of 2023.
VIDEO: The Best Open-Back Headphones of 2023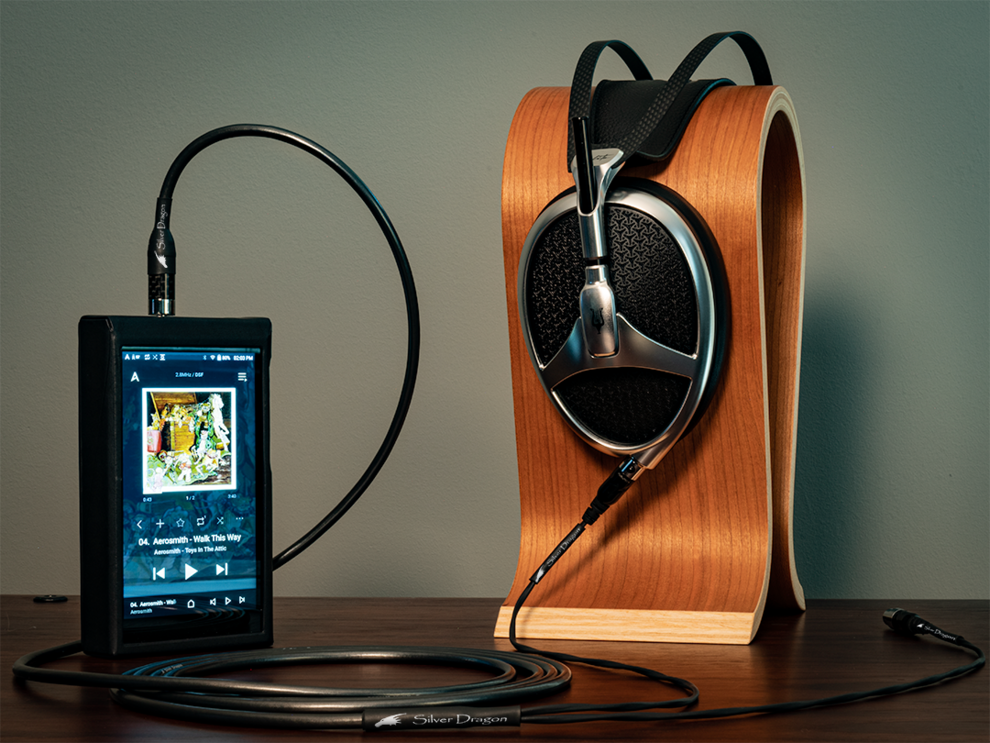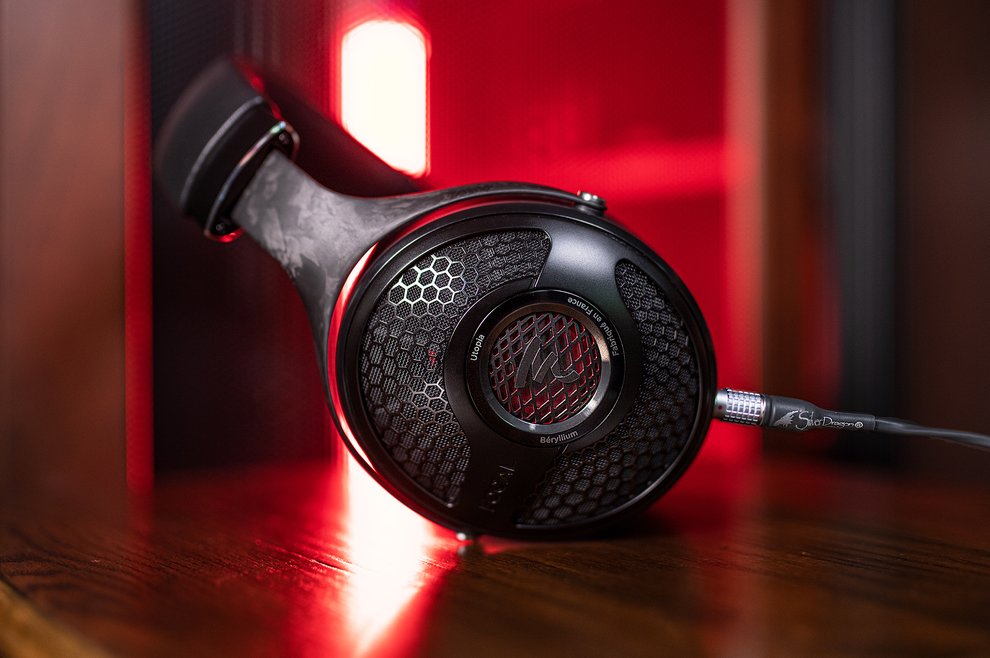 Audiophile Grade Headphones $500 up to Reference Quality Sound
Sennheiser HD 660S2 Headphones
Priced at $499.95, the Sennheiser HD 660S2 is the update to the HD 660S over-ear headphones. The main difference between the 660S and the update is a better low-end response, with bass that extends down to 8 Hz. Let's face it; nothing makes the music feel dramatic the way a powerful bass response does. You're going to feel more emotion from your music. With a crisp bass, excellent mid-frequency response, and a gentle, pleasantly natural treble, the HD 660S2 has an expressiveness that immerses you in every nuance of the music. We enjoy the HD 660S2 with rock, folk, blues, classical, and vocals of all flavors.
The 660S2 has an open and airy sound with great precision, so you will be able to "see" the musicians in their respective spots on the stage. The balanced and natural-warm sound features gentle yet detailed treble, and a to-die-for midrange that makes it fantastic for vocals. The coil in the HD 660S2 was revised to match the legendary HD 600 & 650, resulting in an impedance of 300 ohm: Better electric damping and lower weight with improved detail retrieval. This headphone is lightweight and comfortable, with sumptuous velour ear pads and an ergonomic headband design. We recommend pairing it with a Silver Dragon Headphone Cable to add some top-end resolution.
Lightweight & Comfortable
_________________________________________________________________________________________
Meze 109 Pro Headphones
At $799 the Meze Audio 109 Pro delivers an impressive quality at this price point. The craftsmanship of the 109 Pro, like all Meze headphones, is premium with a design that's similar to the 99 Classics. Meze is renowned for making some of the best headphones on the market and the 109 Pro is another meticulously crafted high-quality headphone by them. It's got a double headband frame with a self-adjusting headband and wooden ear cups. The ear pads have a soft felt finish and are thick to accommodate the large ear cup size of the 109 Pro.
The 109 Pro inherits Meze's amazingly wide soundstage and retains a lot of energy that creates a very organic sound. It uses specially-tuned dynamic drivers that deliver a lot of high-end clarity like the Elite and the warmer tone of the Empyrean at the same time. It has an immediate bass response — Tight, punchy, and not bloated whatsoever. Dynamic drivers deliver great bass and that combined with an open-back design gives you a very impactful and dynamic sound. The midrange is balanced and the high frequencies are crisp and clear. The 109 Pro is great for rock, blues, jazz, and alternative in particular. We recommend pairing the 109 Pro with our Black Dragon Headphone Cable to smooth over any sibilance in the upper frequencies.
_________________________________________________________________________________________
HiFiMan HE1000 V2 Stealth Headphones
The HE1000 V2 Stealth, which is priced at $1,399 is the third version of HiFiMan's first planar magnetic headphone. In these headphones HiFiMan implemented their Stealth Magnet technology, which provides a more refined low end, crisper details, and heftier mids. It's got a wide soundstage with a natural, detailed, and dynamic sound that's both relaxing and resolving. The top end is prominent, but not fatiguing: Mids are slightly forward, and the bass is deep and well-controlled. It's especially great for genres like acoustic, jazz, rock, and hip-hop.
The HE1000 V2 Stealth has large, ovoid-shaped ear cups with a wood veneer and perforated leather head strap to help with heat dissipation. The overall design of these headphones is in line with other HiFiMan headphones: Ergonomic headband, window shade grill design, and large ear cups. Enjoy reference sound quality with these audiophile-grade wired headphones. We recommend pairing the HE1000 V2 with our Silver Dragon Premium Headphone Cable to keep the bass controlled and tight, while adding some top-end sizzle.
_________________________________________________________________________________________
Focal Clear MG Headphones
Priced at $1,499 the Focal Clear MG is a great open-back headphone. As Focal's mid-tier headphone, the Clear MG features a new M-shaped magnesium dome which improves the dynamics and balance of the sound. The Clear MG has an elegant look with a chestnut and mixed-metal design that's drop-dead gorgeous. The ergonomic headband molds to the user's head with a clamping force that's pleasingly snug without being overly tight.
The Clear MG delivers a sound that's lifelike, lively, and easy to love. The soundstage is wide and has a sense of openness to it. Overall, the Clear MG has sweeter highs and better bass definition than its predecessor the original Clear, with a little more depth to the sound. The Focal Clear MG is a good choice for the listener who enjoys a natural, clear, and slightly warm sound with lots of detail. This headphone works with many genres, and we especially like it with americana, acoustic music, classical, and jazz. We like to pair the Clear MG with our Silver Dragon Premium Headphone Cable for added detail and to tighten up the low end.
Elegant Chestnut and Mixed Metal Design
_________________________________________________________________________________________
Sennheiser HD 800S Headphones
All year long customers are scooping up the Sennheiser HD 800S and if you're looking for detail, definition, and a wider soundstage, this is your perfect pair of open-back headphones. Priced at $1,799.95 the HD 800S has an incredibly wide soundstage. It's got an articulate and detailed sound that could be classified as analytical and it's got some top-end resolution. The HD 800S has excellent imaging, making it a particularly good choice for orchestral music and jazz.
The HD 800S is a dynamic driver headphone with a 56mm driver. The headphone is almost feather-light weighing only 11.5 ounces, and combined with the cushy headband and ear pads you'll get an enjoyable listening experience. The large and wide ear pads are great for spatial audio and imaging. The HD 800S uses two-pin sockets and comes with two cables: a 6.3mm connector adapter and a balanced 4.4mm replaceable TRRRS cable. We recommend pairing the HD 800S with a headphone amp to get the best performance from these drivers, along with a Black Dragon Premium Headphone Cable for added warmth and musicality.
_________________________________________________________________________________________
HiFiMan HE1000se Headphones
The HiFiMan HE1000SE is an open-back planar magnetic driver headphone with a very detailed and dynamic sound. It's on the analytical side, but it's more natural than clinical. HE1000 series headphones have one of the largest planar diaphragms made. This gives them the ability to provide subharmonic low frequencies better than any other headphone, in our opinion. You're not going to get big, bloated bass, but you'll hear subharmonic frequencies that most headphones can't pick up. The HE1000SE has a huge soundstage, making it especially suitable for genres like classical and jazz, and the open-back design is going to suit aggressive genres like rock and metal. It's a very comfortable headphone, with larger, teardrop shaped ear cups; a wide, perforated leather head strap; and a headband designed for stability and durability. It weighs just under a pound and comes with three replaceable cables. Our Black Dragon Premium headphone cable will warm the middle and low frequencies for a fuller sound.
Amazing Detail & Resolution
Cable Recommendation: Black Dragon Premium Cable
_________________________________________________________________________________________
Meze Audio Elite Headphones
Next up at $3,999 is the Elite from Meze Audio. This open-back planar magnetic headphone has a more balanced than warm sound with tons of clarity, detail, and low-end representation. The bass is clean, deep, and tight, but the Elite is not a bassy headphone. The midrange is on the forward side with great vocal texture and nuance. The Elite has a gloriously big and wide soundstage with a good amount of height and depth. The Elite isn't going to add any coloration to the sound and will suit a variety of genres, particularly rock, classical, blues, and jazz.
The Elite sports a sophisticated black and silver design with Meze's signature ovoid-shaped ear cups. At about 15 ounces the Elite is comfortable with a strong but flexible headband that fits most head sizes. The Elite's build quality and sound put it at the top with other audiophile flagship headphones at this price tag. We recommend pairing the Elite with our Silver Dragon Premium Headphone Cable to add some top-end sizzle and to pull out those middle and high frequencies.
Amazing Fidelity and Soundstage
_________________________________________________________________________________________
Audeze LCD-5 Headphones
The Audeze LCD-5 may be a lower weight than its predecessor siblings, but it's made serious gains in resolution and clarity. If you enjoy the clean, tight bass and distortion-free sound of a planar magnetic headphone, AND you want great soundstage and imaging plus lots of detail and nuance, the LCD-5 is a gem. Instrument separation is top-notch, making this headphone great for listening to more complex music where you really want to hear all of the individual sounds that comprise the whole, such as classical and jazz. The top end on the LCD-5 has some sizzle; upper mids are on the forward side; and bass is tight, punchy, and well extended. This headphone is a looker, too, with a sleek black carbon fiber headband, black perforated head strap, and tortoiseshell finish on the rings. Our Silver Dragon Premium headphone cable will smooth the prominent top end without sacrificing detail.
_________________________________________________________________________________________
Focal Utopia 2022 Headphones
At $4,999, the Focal Utopia 2022 is the second-generation open-back dynamic driver that retains the excellent detail retrieval of the original Utopia, but with a sound that's warmer. The Utopia 2022 still uses the same 40mm M-shaped dome drivers, but they're tuned differently with a warmer presentation. Better depth of field and is more intimate sounding than the original Utopia. They are very engaging with a bass that's tight and controlled. The Utopia 2022 is going to deliver the listener a more musical flagship experience.
The Utopia 2022 has slight design adjustments from the original Utopia: No more silver accents and a more matte finish. The grill design of the Utopia lends itself to a more open sound, as well as the shape of the speaker grilles, which improves the linearity of the treble. It's also a very comfortable headphone, with cushy ear pads and a carbon fiber headband that keeps the weight of the headphone evenly distributed on the head. The Utopia 2022's versatile sound signature will complement a variety of genres from blues and folk to jazz and classic rock. We recommend pairing the Utopia 2022 with our Silver Dragon Premium Headphone Cable to support detail retrieval in the mids and highs.
Wonderfully Wide and Detailed Sound
_________________________________________________________________________________________
HiFiMan Susvara Headphones
Priced at $6,000 the HiFiMan Susvara is an open-back planar magnetic headphone. The Susvara's sound is neutral yet musical and exciting - Addicting, really. Pop these on your head and you can't help but smile. Your music is going to sound bold, expressive, and impactful. Detail and instrument separation are top-notch. The bass is deep, textured, and well-controlled. Mids are rich and realistic, and highs are non-fatiguing but plenty sparkly. The Susvara is a power hog, so you're not going to drive it using portable gear. You're going to need an ample desktop amplifier or DAC. Not to worry - the sound is so special that you won't mind. The Susvara weighs just under a pound, and it's definitely a larger headphone, with big ear cups. The metal and wood design echoes the sound signature: natural and exciting. We recommend pairing the Susvara with a Black Dragon Premium Cable for a bit of warmth and weight in the low end.
Natural-sounding Headphone
Flexible Ergonomic Design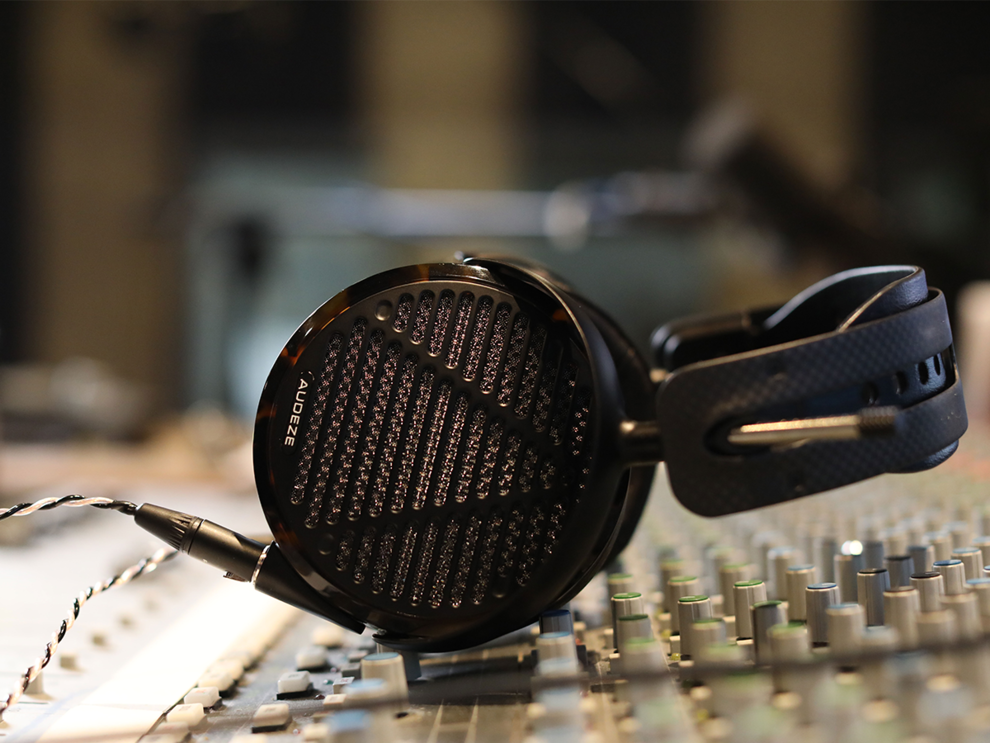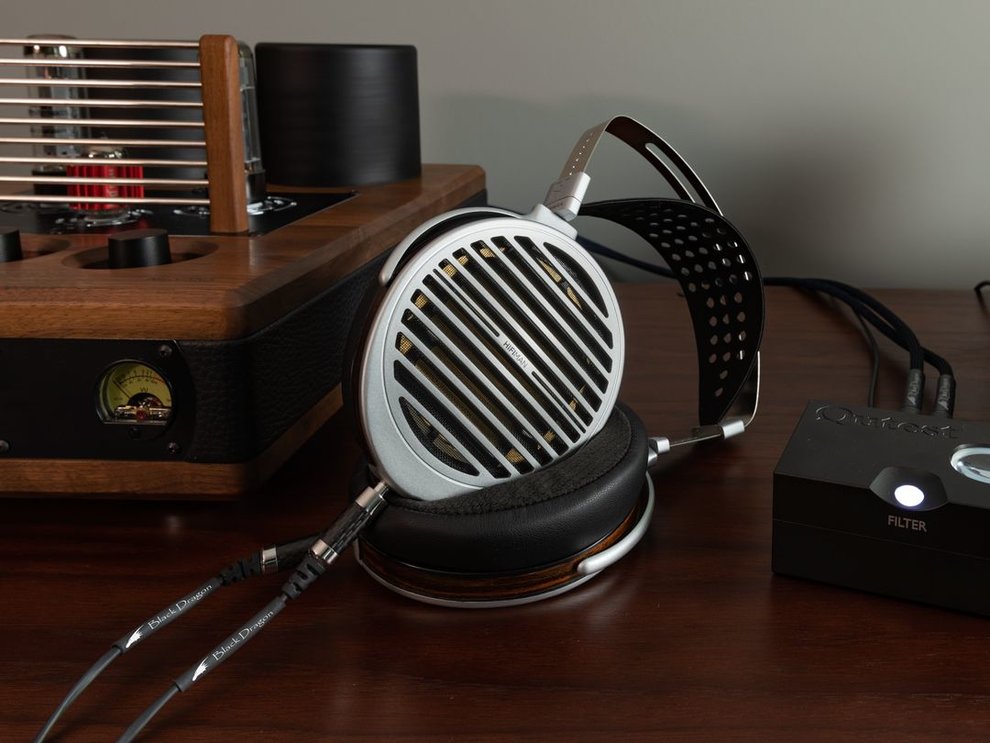 Your gear is only as good as its weakest link, and in most cases, it's the stock cables. Companies just don't put the R&D into their cables like they do for the device. That being said, for every piece of gear on this list we recommend pairing the Silver Dragon Premium and Black Dragon Premium headphone cables. Each of these headphones has a unique sound signature that will benefit from being paired with a quality cable. When you want the best possible playback from your headphones upgrading your cable can make a world of difference.
Our cables aim to bring out more of what you love in your music and audio gear. If you love your headphones but wish they had a bit more top-end sparkle - we can do that for you. If your USB cables keep crapping out - as many stock cables do - then check out our quality USB cables. We say time and time again that materials matter, and our cables and custom geometries, silver or copper conductors, can actually help to bring out those desired properties in your gear and music. We make tons of custom options for our customers so that you can get the right cable for your exact needs. If you have any questions feel free to contact us and we'll be more than happy to help.
The Silver Dragon is our top-of-the-line flagship headphone cable. The Silver Dragon is designed to maximize the amount of detail, clarity, air, and instrument separation you get from your listening experience. We use only the purest UP-OCC silver available in our Silver Dragon Premium Cables. Silver is the best conductor and is more expensive to produce than copper, hence the Silver Dragon's status. Silver conductors are adept at pulling out "lost" middle and high-frequency range sounds, so you get top-end sizzle and hear things that may otherwise be obscured.
The Silver Dragon is smooth and clean, not forward or bright sounding. We recommend the Silver Dragon for people who love to hear lots of detail in their music.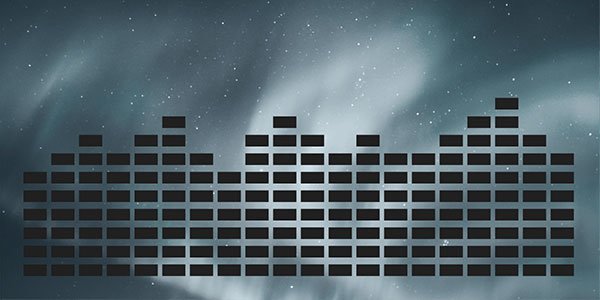 Now if your goal is more warmth and musicality, the copper conductor Black Dragon is going to appeal to you. The Black Dragon is a very neutral-sounding cable that's going to enhance the body, shape, and immediacy of your music for a more immersive sound. The Black Dragon provides a fuller presentation and more bottom-end weight to the sound.

Why Dragon Audio Cables? You've heard the saying that a chain is only as strong as its weakest link, right? Well, the same applies to your brand-new audiophile-grade headphones or other audio components. The weakest link, in this case, is your stock cable or the cheap interconnects the manufacturer threw in the box just to get you up and running. Why is the cable always an afterthought, when it's just as important as the rest of your system? At Moon Audio, we use the best raw materials in our cables to unveil your music. We believe the materials matter and your audio cables should have the same care and craftsmanship that manufacturers put into their audio components and headphones. Audio cables are ultimately the connection to your music. The fact remains that cabling is often considered the last priority to that of the main product and a means to cut down the overall production costs. It's as simple as that.