Focal has released an update to its popular Clear headphone, and the new one looks different inside and out!
Outside, the cool silver and gray color scheme of the original Focal Clear headphones has been replaced with a warmer chestnut and mixed metals design on the Clear Mg.
Inside is where the real change resides. The driver of the new Focal Clear Mg sports an all-magnesium dome -- hence the "mg" in the name. This is in contrast to the original Clear, which had an aluminum-magnesium dome. Focal says this new driver offers greater dynamics, improved bass articulation, and a higher level of detail.
Focal headphones until now have featured one of two driver types: a beryllium driver or an aluminum-magnesium driver. The beryllium driver, featured in the Focal Utopia and Focal Stellia, has a more analytical sound signature, while the aluminum-magnesium driver in Focal's other headphones has a warmer sound (thanks to the magnesium). Having listened to most Focal headphones, I can say that both driver types have amazing sound quality. So I was really curious to hear whether this new all-magnesium design would be a hi-fi dream come true.
---
Materials, Quality & Comfort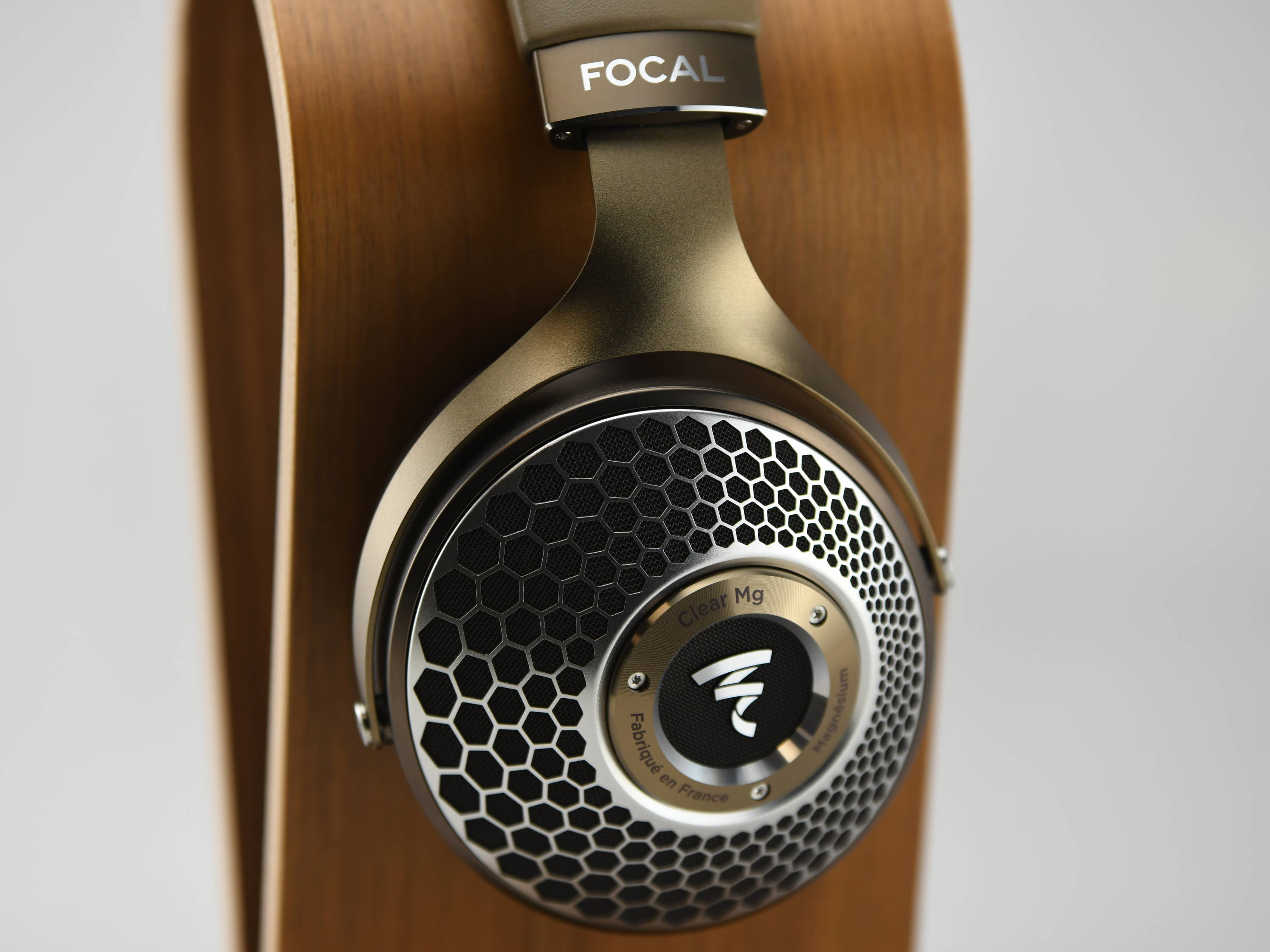 The Clear Mg has a very different look than the original Clear. Focal describes the design as "chestnut and mixed metals."
I'm not sure I would call it "chestnut." To my eyes, the headband is tan. The earpads and underside of the headband are dark brown. The yoke and earcups are some variation of bronze. The grille and Focal label and logo are silver. However you perceive the coloring, one thing is, uh, clear:
This is 100% recognizable as a Focal headphone.
Now, there are some other differences between the original Clear and the Clear Mg. The grills on the original Clear resemble window screens, whereas the grills on the Clear Mg have a more open honeycomb pattern. This isn't merely an aesthetic choice. According to Focal, this creates a sensation of openness in the sound and aids with spatial imaging.
The grills inside of the earcups in front of the driver on the Clear Mg feature a similar honeycomb pattern. Note that this inside grill now follows the M shape of the driver membrane, most likely to reduce disruption of the sound waves and keep them more linear. The grill on the original Clear was flat and had a varied hole size pattern. This can cause reflections at a more disruptive pattern.
The new grill geometric pattern leads to cleaner high-frequency reproduction and extension. Remember sound waves interact with surroundings. So changing materials, geometries or volumes around the driver can have an effect on the sound dispersion and signature. Now, the best scenario would be for no grill, but you need it to protect the driver. But the grill on the Clear Mg impedes the driver less.
The Clear Mg has a solid aluminum yoke that molds to the wearer's head shape. Focal points out that pressure points are equally dispersed throughout the headband for optimal comfort. Clamping force is pleasingly snug without being overly tight. The memory foam ear cushions are super cushy. Oh, and the microfiber that surrounds the earpads is perforated, which is said to extend soundstage.
I find Focal headphones to be among the most comfortable headphones I have tried. Really, I put them on and forget about them -- no fidgeting, no adjusting, no discomfort.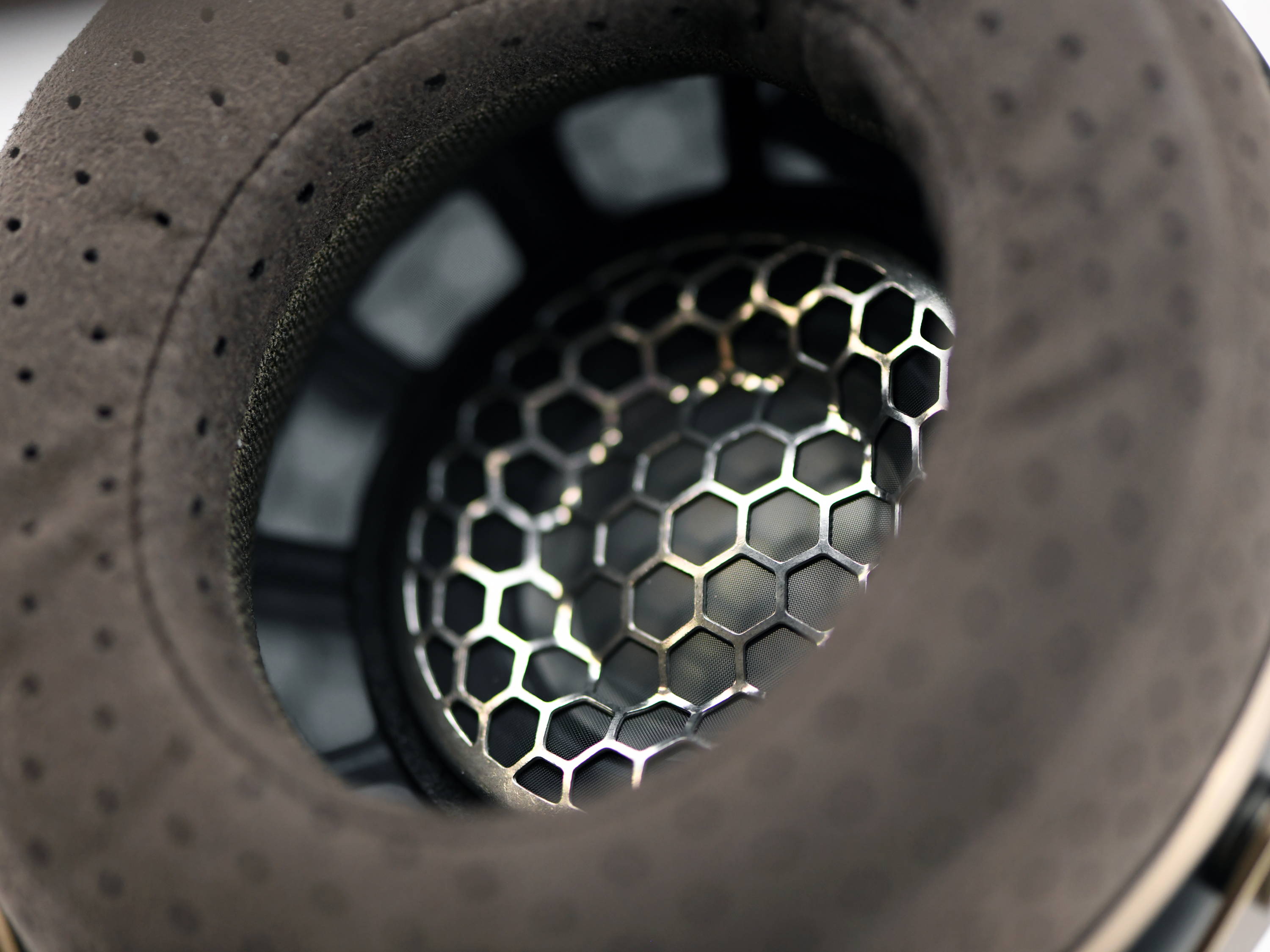 ---
Like other Focal headphones, the Clear Mg features Focal's M-shaped inverted dome full-range speaker driver.
The-M shaped inverted dome is a signature Focal technology. Focal's inverted dome tweeters use a voice coil that is affixed directly to a rigid dome. In a traditional tweeter, the voice coil is placed on the outside edge of the driver. By inverting the dome, Focal is able to place a voice coil (frameless copper) directly on the driver itself, leading to greater efficiency and reducing mass. The cross section of the diaphragm resembles the letter "M," which is said to offer even higher rigidity for more precision and less distortion.
In Focal's TOTL headphones, the Utopia and Stellia, the dome is made of pure beryllium, which allows for an incredible frequency response. This is what makes these headphones so adept at detail retrieval. But beryllium is expensive, hence the higher cost of these headphones.
Several former and current Focal headphones, namely the Elear, Elegia, Radiance, Celestee, Clear, and Clear Pro, use an aluminum-magnesium alloy for the dome -- about 90 percent aluminum and 10 percent magnesium. Magnesium possesses great damping qualities, while aluminum has great rigidity. The two in combination can greatly reduce distortion. Magnesium produces a warmer sound that balances the more forward sound that the aluminum produces.
In the Clear Mg, the dome is all magnesium, but with a special coating on the membrane since magnesium cannot be used entirely on its own.
Why magnesium?
Now, magnesium has roughly the same rigidity of aluminum -- maybe slightly less -- but it is actually lighter than beryllium. The goal of the magnesium is to deliver more lightness and dampening to the driver, allowing for a more defined bass response. Magnesium is light and boasts a significant damping factor, offering great dynamics and detail across the full sound spectrum while preserving a neutral and balanced signature.
The Clear Mg has an impedance of 55 Ohms and sensitivity of 104dB SPL / 1 mW @ 1kHz, unchanged from the original. You could conceivably listen to these headphones on your phone, but wouldn't you want to give your high-end headphones the best sound possible? Now, you could connect your phone to a portable or desktop DAC (digital to analog converter) for better sound, or you could use your headphones with a portable or desktop DAP (digital audio player).
Frequency response remains 5Hz-28kHz, which extends beyond the upper end of human hearing range. This is where we get air, definition, energy, and micro details in our music.
---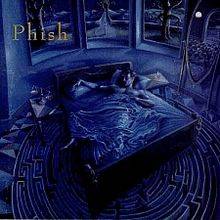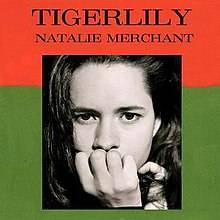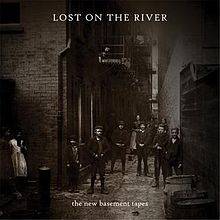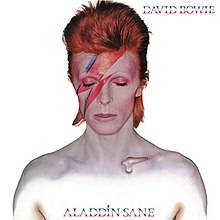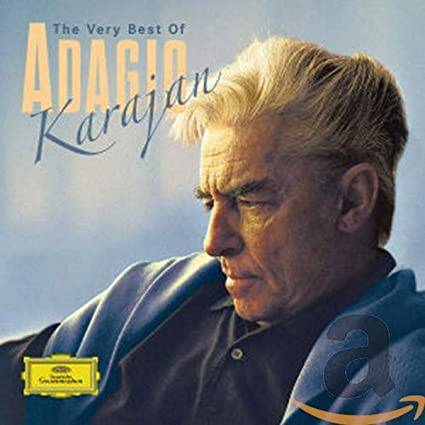 ---
For my review, I used the Roon-ready Element X music streamer/server/DAC/headphone amp by Matrix Audio -- a mainstay on my desk. This all-in-one desktop solution is incredibly quiet and neutral-sounding. I paired the headphones with a Silver Dragon Premium headphone cable.
The Clear is an open-back design, which means you don't get the level of sound isolation you get with a closed-back headphone. On the flip side, you get a more open sound with a wider soundstage. The Clear Mg did not disappoint in this regard. In no way did the sound feel congested or constricted in my head; it felt very open. A couple of times I actually turned my head because I perceived a sound in my music to be originating from a spot off to my left or right!
As for the quality of the sound, I would describe it as lifelike, lively, and easy to love. It's a balanced signature with a full sound and a warm tonality -- maybe a touch more warmth than the original Clear.
Listening to "Rift" by Phish, I appreciated the level of separation, with no instruments seeming to compete and no register bleeding into another. This is a lively, fast-paced, and rhythmically complex track, and I felt like the Clear was able to keep up. The bassline was tight and defined, and there was a nice tinkle in the piano keys, and the racing cowbell had visceral texture. I went back and listened to this track on the original Clear, and I perceived that the piano had a little more sweetness and sparkle with the Clear Mg.
For some female vocals, I listened to Natalie Merchant's "Carnival." There was a great funk factor to the bass; it had some thump! The warmth of the headphone really suited the moodiness of this song. Natalie's voice sounded rich and precise, though maybe slightly muted.
I also listened to "Lost on the River #20" by The New Basement Tapes. Rhiannon Giddens' vocals here were smooth and the overall sound was sweet and detailed, with some string scratch and breathiness that made it feel very real and intimate. The "oooohs" sounded especially gorgeous. This was one of the tracks where I turned my head thinking that there was someone approaching me when in fact it was something in the song.
"The Jean Genie" by David Bowie was powerful, crisp, and loud. The sound was full, with a notable sense of depth. By that, I mean that I perceived the sound in layers as opposed to a left top right plane. The harmonica sounded great and never piercing. Again, my ears took notice of the level of instrument separation.
Finally, I listened to my favorite classical composition -- Pachelbel's Canon in D -- performed by the Berlin Philharmonic Orchestra conducted by Herbert von Karajin. How lovely. The violins were as sweet as I've ever heard. The music simply floated around my head and I got lost it, which is how I like to hear classical.
Overall, I think the Clear Mg has sweeter highs and better base definition than its predecessor, with a little more depth to the sound.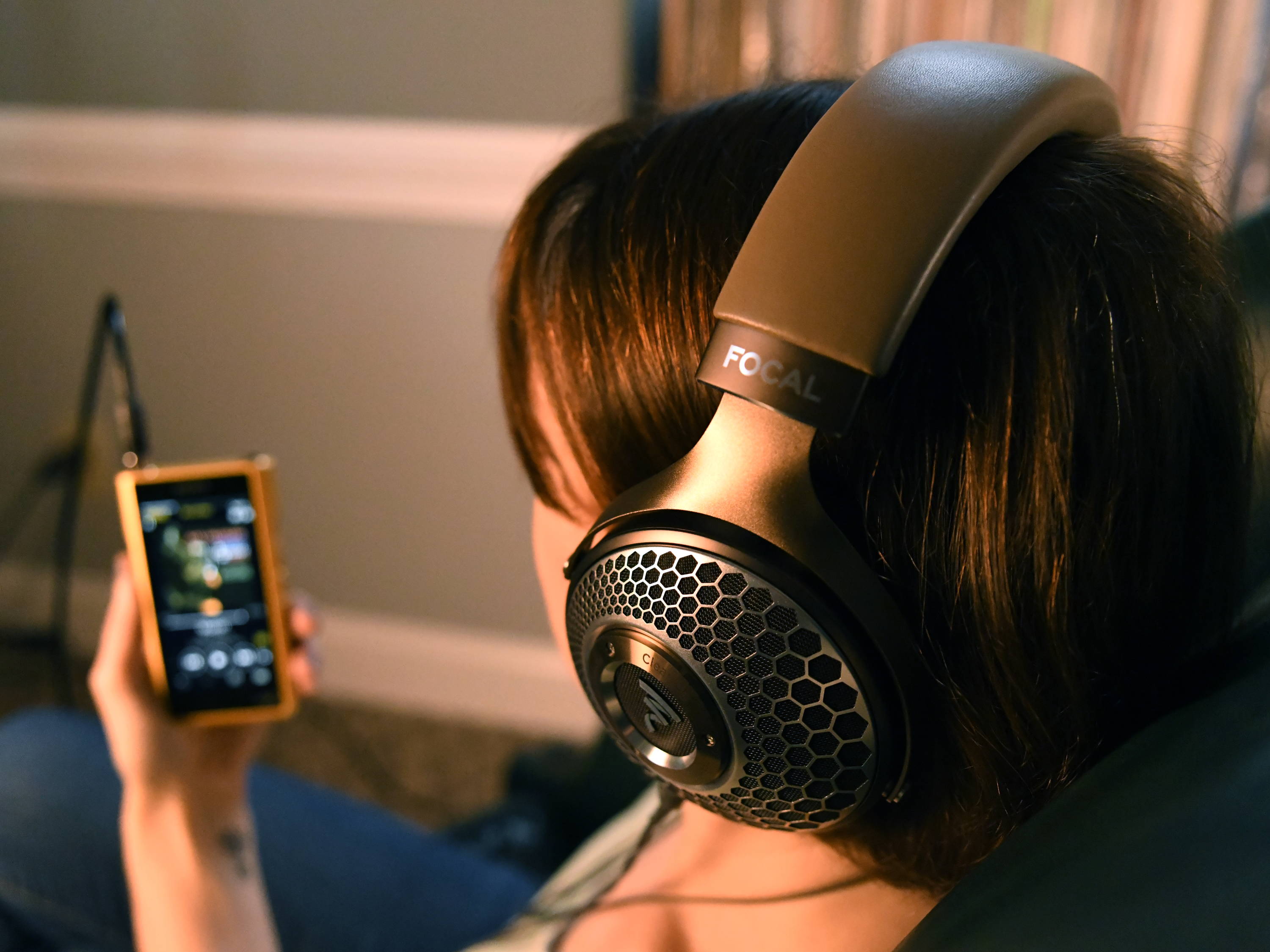 ---
Dragon Cable Recommendations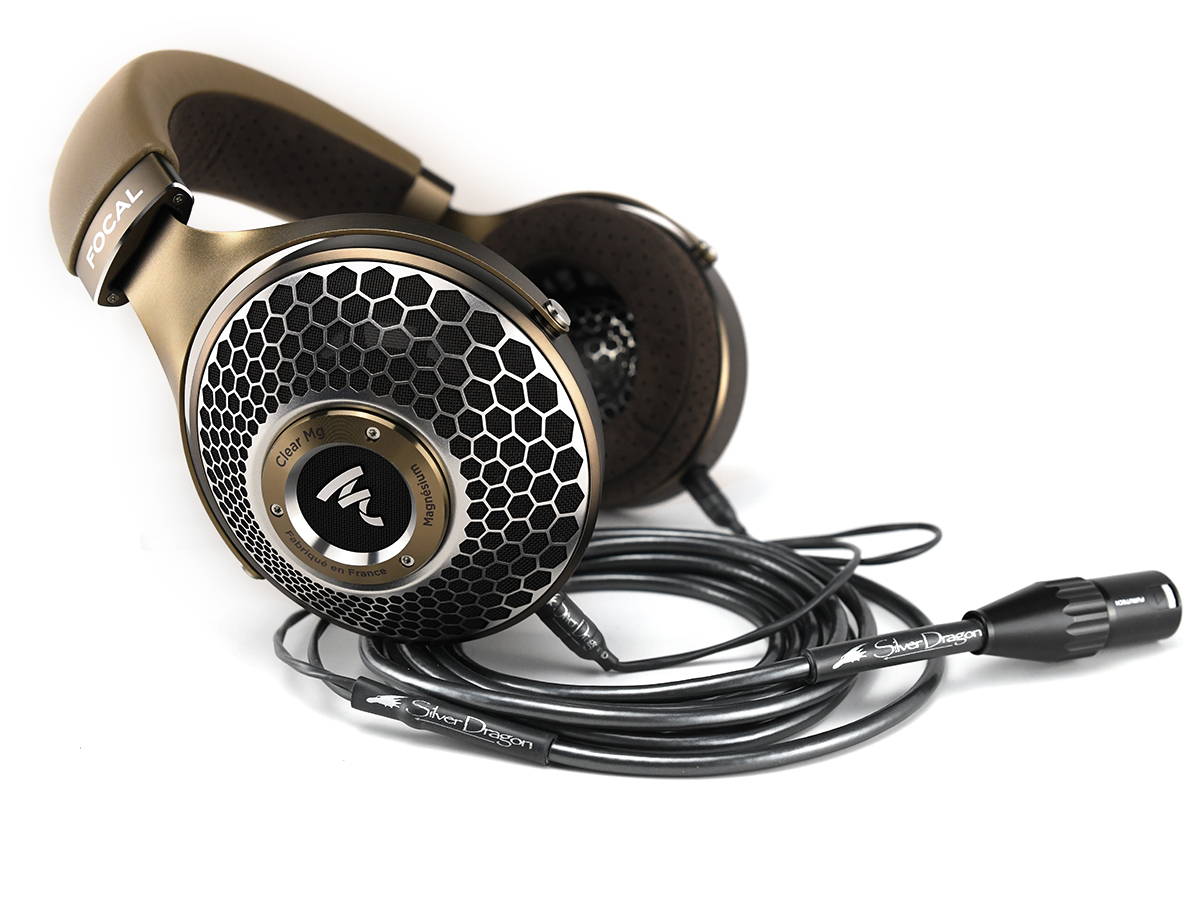 When you're making a significant investment in headphones, you want to consider your cable. A high-quality, well-made cable will help you squeeze every ounce of performance out of your high-end headphones.
Because the Focal Clear Mg has a warm side of neutral sound, I chose to pair it with a Silver Dragon Premium headphone cable. Our Silver Dragon Premium cables are made with the same quality materials as our standard cables, but with premium enhancements like rhodium-plated Furutech connectors and Mundorf MSolder SUPREME Silver-Gold that lend an extra layer of clarity to your music. UP-OCC silver strands in the Silver Dragon will open up the soundstage and lend a light, airy quality to your music. The Silver Dragon will add top-end sizzle and find "lost" mids and highs. It's a great choice for those who love to hear ALL the detail in their music, and it pairs well with warmer headphones.
Now, maybe you don't want to affect the sound signature of your headphone in any way. You want a calm, neutral sound that lifts the veil from your music and lends the maximum amount of clarity. We make a Blue Dragon Premium Cable for Focal headphones that fits the bill. You can think of the Blue Dragon as a cleaner for your eyeglasses. You're not altering anything about the lenses; you're just allowing for the clearest view -- or, in the case of headphones, sound.
---
At $1,490, the Clear Mg is mid price range as far as Focal headphones go. It's a great choice for the listener who enjoys a balanced sound that leans warm and full without any loss of detail. In fact, the Clear Mg really excels with detail. Paired with a Silver Dragon Premium headphone cable, you might be approaching Focal Utopia levels of detail retrieval -- but with a much lower price tag.
Like the Focal Utopia, this is an open-back headphone, which means you won't be listening to it on the go, unless you want everyone around you to hear what you're listening to. Similarly, you won't get a heck of a lot of noise isolation. But for the home listener who enjoys a natural, clear and slightly warm sound with amazing detail and depth of sound, the Clear Mg is worth a listen. It's a great pair of audiophile headphones.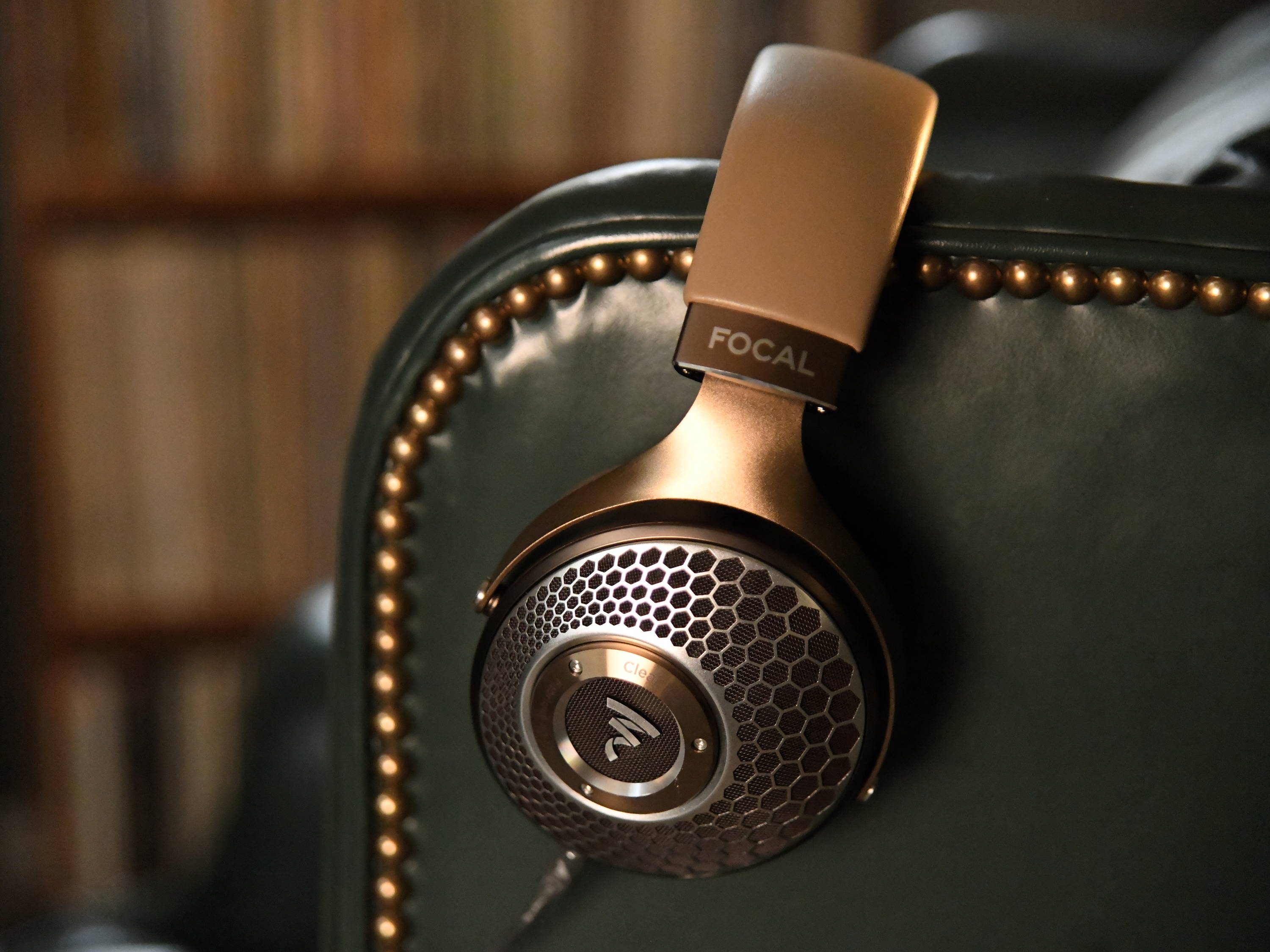 ---
Frequency Range: 5Hz-28kHz
Impedance: 55Ω
Sensitivity: 104dB SPL / 1 mW @ 1kHz
Loudspeaker: 1.6" (40mm) magnesium M-shaped dome
Distortion: 0.25% @ 1kHz / 100 dB SPL
Type: Circumaural open-back headphones
Weight: .99lbs (450g)
---
-Focal Clear Mg Headphones
-3m balanced cable (XLR 4-pin)
-1.2m unbalanced cable (1/8" TRS jack)
-1/8" Jack to 1/4" stereo Jack adapter
-Carrying case
-User manual
-Brand content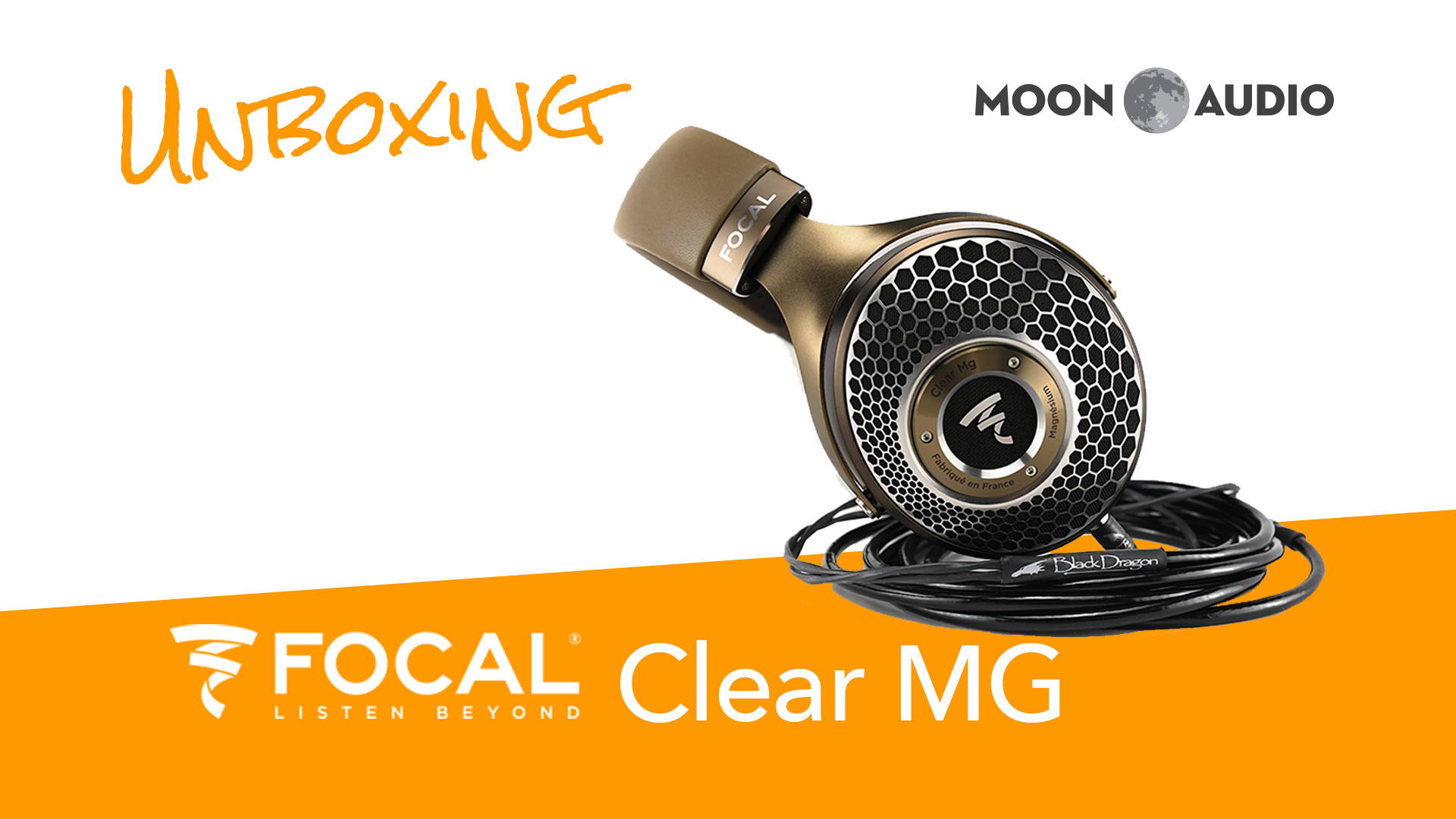 ---
New styling and a new driver material make for a brand new Focal Clear.
ENTER THE FOCAL CLEAR MG.
Click to watch our video review!