A Clean Sound With Deeper Bass Extension

The open-back Sennheiser HD 660S happens to be one of the few headphones at Moon Audio that had escaped my ears until recently. I know that it is revered for its neutrality and transparency, but I had never listened—that is, until I learned there was a Sennheiser HD 660S2 on the way. From that point on, I spent a lot of time with the 2017 original so that I would be well-positioned to do a comparison review. Known for its dynamic and forward sound, the HD 660S doesn't have the most robust bass response. Articulate bass? Yes. Thumping, deeply extended bass? No. This is something that Sennheiser chose to address with the latest version of this vernerable hi-fi headphone.
There have been many iterations in this line of headphones: the HD 580, HD 580 Jubilee, HD 600, HD 650, HD 660, and now HD 660 S2. It is one of the longest and most successful lines of headphones ever made. A fun side note: The first headphone cable that Moon Audio made (many moons ago!) was for the Sennheiser HD580/HD600. Needless to say, we have a deep fondness for Sennheiser headphones.
Deep bass with a fuller sound
Both warm and detailed
Smoother top end
Lightweight and comfortable
Tight clamp (not necessarily a negative)
Not a luxurious build
Materials, Quality & Comfort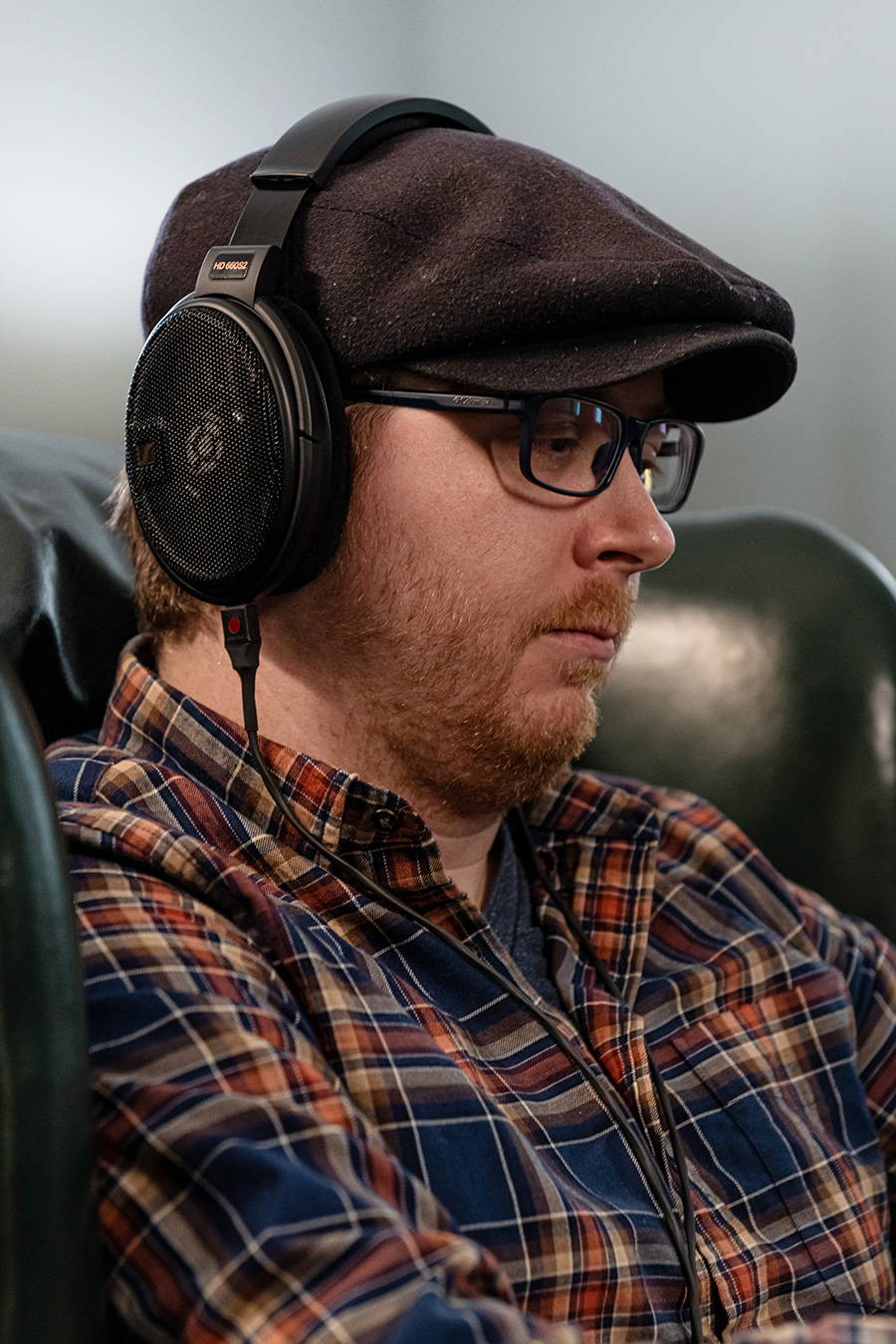 Designed in Germany and manufactured at Sennheiser's production facility in Ireland, the HD 660S2 appears—at least on the outside—quite similar to the HD 660S.
When you first pick up the HD 660S2, you may wonder if there's actually anything inside of them. Yes, they are that lightweight—just 9 ounces! Compared to many other audiophile headphones, the build appears pretty basic: black with small copper logos and lettering, simple mesh grilles—not much in the way of visual bells and whistles. Then you take a closer look at the ear pads and see that they are rich, dark black velour. They elevate the look. Mostly when I look at and handle the 660S2, I think "durability" and "build quality."
The headband cushioning doesn't seem too extravagant, but the material has a satin feel and the foam is nice and squishy. It's not a continuous strip of foam; it's in two pieces with a gap in between. This, for me, helps to eliminate that top-of-head pressure that can happen during long sessions with some headphones. The ear cups are elliptical, and the visible part of the driver has a cool look.
Like its predecessor, the HD 660S2 has a tight clamp out of the box. Some may perceive this as a negative; it all depends on your preferences. I happen to feel like a lot of headphones are loose on me, so I prefer the snug fit. (Some people have been known to position the headphones on a basketball to loosen them up a bit!) For me, this is a highly comfortable headphone. The ear pads combined with the secure fit combined with the low weight are a win-win-win.
1) Sennehiser has significantly increased the compliance of the surround, dropping the resonance frequency from 110 Hz to 70 Hz.
>>What this means: Bass drops off below the resonance frequency in open-back headphones, so a lower resonance frequency increases the bass.
2) Optimized airflow around the transducer.
>>What this means: There is less air leakage between the front and back of the transducer. Air leakage introduces an acoustic short circuit, decreasing acoustic pressure for low frequencies.
3) The coil in the 660S2 has been revised to match the HD600 and HD 650.
>>What this means: The HD 660S2 has an impedance of 300 ohms (vs. 150 ohms on the HD 660s). This makes for better electrical damping, and the lower weight of the coil improves detail retrieval.
The result of these changes is that sound pressure at the lowest octaves has doubled. With more extension at the low end, more space is created for the sound. This has an effect throughout the frequency range; highs feel more brilliant, the soundstage seems deeper, and the music sounds more impactful. But there's still plenty of precision in the low end; the bass never feels bloated, nor does it bleed into the midrange.
I spent a good week with the HD 660S before jumping into this review so that I'd have a really good baseline for sound comparisons. While I found a fair amount to appreciate about the HD 660S, I quickly found that I prefer the update. The smoother treble is easier on my sensitive ears, and the added warmth and fullness make my music sound more satisfying.
I used to listen mainly to closed-back headphones, but lately I've been hanging out with open backs because of my tinnitus. (You can read here why open back headphones are better for tinnitus sufferers.) Open-back headphones are going to have a wider sound than closed backs, though that open sound comes in varying degrees. The Sennheiser HD 800, for example, is known for its huge soundstage.
While not at that level, the HD 660S2 soundstage is plenty spacious. It's like my music is being directed away from my ears, not stopping at the edge of the ear cup and swirling around inside. The airiness of the sound coupled with the comfort of the headphone made me enjoy the HD 660S2 right out of the gate.
Now, about the sound. This may sound like a lazy description, but it really is ... pleasant. It's neither aggressively forward nor lazily laid back. It's clear and crisp, but not analytical. There's definitely warmth, but it's a natural warmth, not lush or thick.
"Our new Sennheiser HD 660S2 offers listeners what they requested most from the headphone's predecessor. With precision and power like no other and new sensitivity across all frequencies, listeners will hear details they've never heard before, especially at the lower end of the spectrum."

—Jermo Koehnke, Sennheiser Audiophile Project Manager
The treble is smooth and easy on the ears. It's not revealing to the level of many top-of-the-line headphones, but it does a pretty nice job with detail and separation. From the classical guitars of Rodrigo y Gabriela to Scott Avett's banjo, strings have nice texture and musicality. On certain tracks with very complex instrumentation and intense dynamics, the HD 660S doesn't offer the level of resolution desired for intense critical listening. But this is a $600 headphone, not a $3,000 headphone. It still sounds pretty darn good.
The midrange is something of a show-off, with vocals in the spotlight on every track. From Susan Tedeschi's strong and sultry voice to Tracy Chapman's expressive contralto to Seth Avett's smooth and wistful vocals, I truly feel like these singers are close enough for me to hear every drop of spittle and every bit of texture in their vocal vibrations. There's warmth here, too, which adds a level of expressiveness and emotion.
OK, let's talk about the bass, which in my opinion is a big area of improvement vs. the original HD 660S. The HD 660S has been critiques for sounding too thin, with a lack of heft in the low end. Bass on the 660 S2 sounds more impactul, and more deeply extended. In But there's still plenty of precision in the low end; the bass never feels bloated, nor does it bleed into the midrange.
The improved bass was particularly enjoyable on Tedeschi Trucks' "Let Me Get By," a bluesy track with a mellow, smoky sound. I really felt the sub bass here. The upright bass and cello on The Avett Brothers' "The Once and Future Carpenter" gave me the shivers in a very good way. The former had a deep, pleasing pluck, while the latter had a gorgeous richness.
That being said, the HD 660S2 is not a bassy headphone. It's probably not going to be your choice for EDM, rap, or other genres that rely on thunderous bass. That's not what the HD 660S2 is about. But in my opinion, it offers a much better bass experience than the original.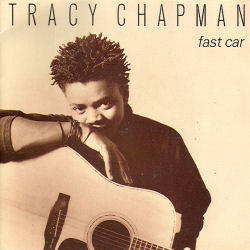 "Fast Car"
Tracy Chapman
(Fast Car)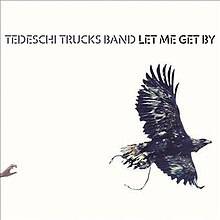 "Right on Time"
Tedeschi Trucks Band
(Let Me Get By)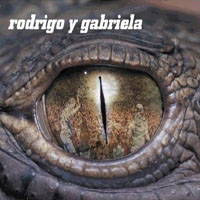 "Tamacun"
Rodrigo y Gabriela
(Rodrigo y Gabriela)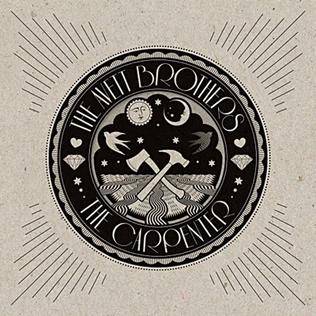 "The Once and Future Carpenter"
The Avett Brothers
(The Carpenter)
Comparison Between the HD 660S2 and the HD 660S
In a way, the Sennheiser HD 660S2 is to the HD 660S what the Focal Utopia 2022 is to the original Utopia. In other words, a more forward, analytical-sounding headphone with a tipped-up top end has become a warmer, smoother-sounding headphone. But in both cases, the warmth of the newer version does not eclipse the detail-retrieving ability of the headphone. That being said, there is a further, more specific change between the two HD 660's: While the original version was sometimes faulted for sounding thin or bass-light, the updated version has a much fuller sound with a more deeply extended low end that really allows the listener to "feel" the bass.
From a technical perspective, the HD 660S2 features a smaller, lighter voice coil, rendering the impedance on the HD 600S2 at 300 ohms vs. 150 ohms on the HD 660S. Also, the airflow around the driver has been optimized, which ultimately leads to less distortion. Finally, the resonant frequency has dropped from 110Hz to 70Hz, which leads to the better bass response in the HD 660S2.
You may wonder if the increased impedance makes the HD 660S2 more difficult to drive. The answer is: not really. With an impedance of 300 Ohms and sensitivity of 104dB, the 660S2 is relatively easy to drive. You likely won't get maximum performance with your phone, but you will be able to drive it to peak performance with a variety of DAPs and headphone amps.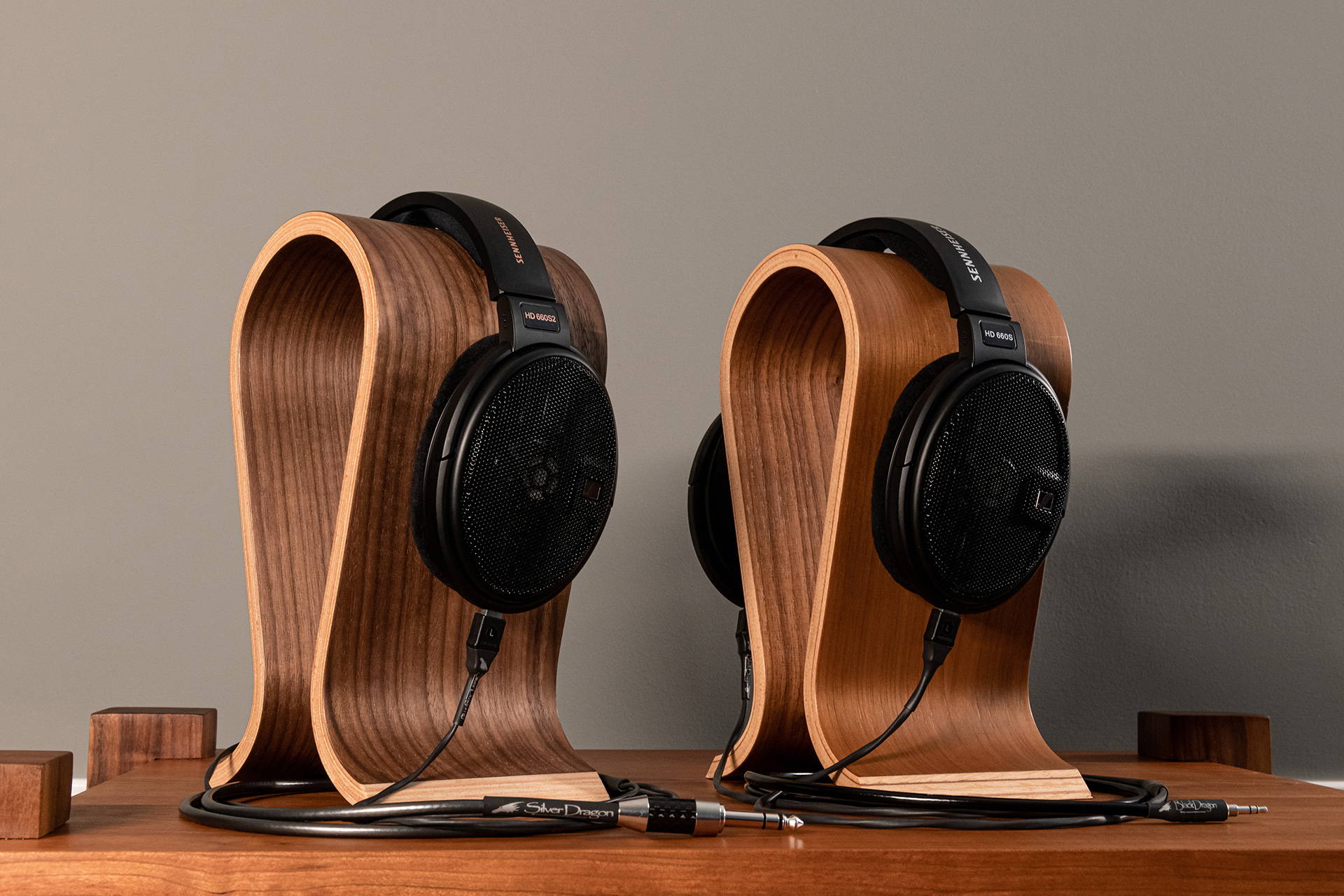 Sennheiser HD 660S
Resonant frequency: 110 Hz
Impedance: 150 ohms
Driver size: 38mm
FR: 10Hz-41kHz
SPL: 106 dB (1 kHz, 1Vrms)
THD + N: <0.04% (1kHz, 100dB)
Cable: Oxygen-free copper (OFC), 1.8 m
Connector: Stereo jack plug, gold-plated 6.35mm, unbalanced, 3-pin 4.4mm balanced, 5-pin
Weight: 260g
Color: Black with silver accents
Sound: Dynamic, detailed, forward, articulate bass, brighter treble
Sennheiser HD 660S2
Resonant frequency: 70 Hz
Impedance: 300 Ohms
Driver size: 42mm
FR: 8Hz-41.5kHz
SPL: 104 dB (1 kHz, 1Vrms)
THD + N: <0.04% (1kHz, 100dB)
Cables: Two 1.8 meter user-detachable cables that terminate to 6.3 mm single-ended stereo and 4.4 mm balanced stereo jack plugs, respectively. A 6.3 mm to 3.5 mm adapter is also included.
Weight: 260g
Color: Black with bronze accents
Sound: Natural, warm, detailed, extended sub bass, smoother treble
A cable upgrade is a great way to add more clarity to your headphones, but different cables can also "correct" or enhance certain aspects of your headphones. With the HD 660S, I used a Black Dragon cable to add warmth and weight to the low end, smooth out the top end, and give the midrange a more musical sound. However, I found the Silver Dragon to be a more suitable match for the warmer signature of the HD 660S2. The Silver Dragon is our flagship cable, and it's great for enhancing detail and clarity while tightening up the low end and adding sparkle to the top end. It's a great match for warmer headphones and for those who really want to maximize detail retrieval.
Why Dragon Cables?
Generally, stock audio cables are manufactured with subpar materials, metals with impurities, poor geometries, and an overabundance of layers to make them look and feel like a fire hose. Inconsistency and lack of quality control in stock cables can lead to poor sound quality and a veiled sound vs what the musician intended for you to hear and feel from the music. Dragon cables are handcrafted with the highest standards and made to order according to your specific needs. At Moon Audio, we create a custom cable for you using the highest quality UP-OCC silver or copper conductors that can be manufactured. UP-OCC metals are void of impurities and are optimized for signal transfer and sound quality. We have one of the largest collections of audio and headphone connection options available online and we create limitless audio cable options depending on your specific gear and needs.
Silver Dragon Sound Signature: The Silver Dragon is the original cable. Silver strands clarify instrument separation, increase the soundstage, and find previously lost high and mid-frequency sounds. Transients appear more cohesive and the bass tighter for a more controlled sound. The detail and clarity of the Silver Dragon make it a perfect match for classical music and other genres with many nuanced instruments.
Black Dragon Sound Signature: The Black Dragon is warm and smooth with a musical presentation. Copper strands enhance the body, shape, and immediacy of the music. The detail and expansiveness of the Black Dragon make it a flexible fit where a broad range of musical genres are played. It can also improve bass frequencies on bass-light headphones. The smooth, musical quality makes it a perfect fit for headphones that tend to sound a bit edgy or bright. Despite its warmth, the Black Dragon does not have a laid-back, lush sound. It is much closer to neutral, making it a very natural-sounding cable. For more information on finding your signature sound, visit our Sound Signature Guide.
The biggest question on people's lips when a headphone update hits is, "Is it worth upgrading?" In the case of the Sennheiser HD 660S2, the answer is a resounding YES. When it comes down to it, the HD 600S2 has a richer, more impactful sound. To my ears, it's simply more satisfying, more joyful. With an MSRP of $599.95, the HD 660S2 costs $100 more than the original. What you get for the price is a headphone that is still wonderfully detailed and nuanced, but with better bass—bass that goes deeper and adds more weight to the sound. The HD 660S2 also adds a bit of warmth to an otherwise neutral sound signature. The combination of warmth and great detail retrieval is a win-win in my book. The HD 660S2 is going to sound great with genres like Rock, Blues, Jazz, and Folk, and it'll be a phenomenal choice every time for vocals. It's also a lightweight and comfortable headphone that I am able to wear for hours on end with no issues. Paired with a Silver Dragon Cable for a dose of high-end sizzle and maximum clarity, the HD 600S2 has earned a spot in my go-to headphone rotation.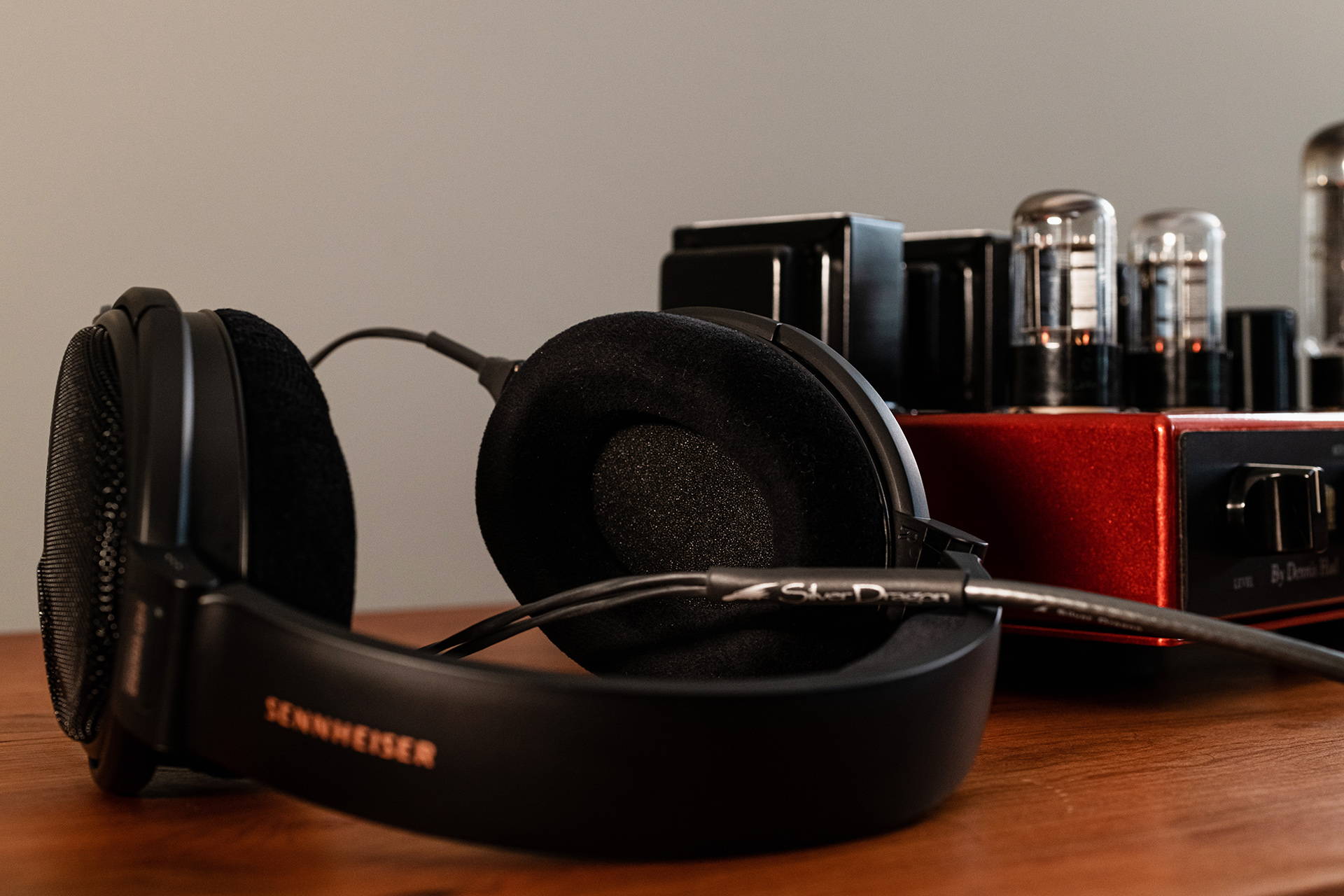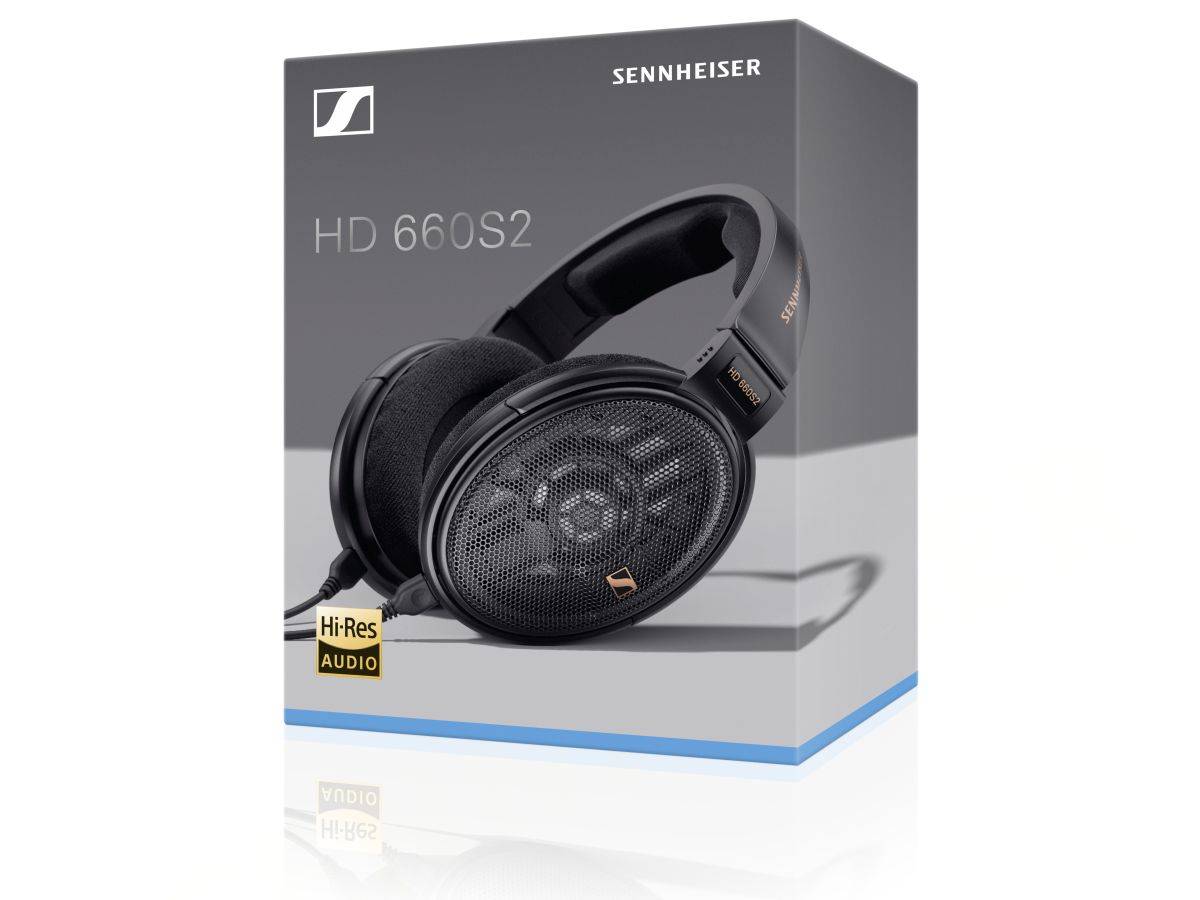 HD 660S2 headphones

6.3 mm cable (1.8 m), 4.4 mm cable (1.8 m)

6.3 mm to 3.5 mm adapter

Carry pouch
---
Impedance: 300 Ohms
Cables: 1.8m cable with 6.35 mm TRS, unbalanced; 1.8m cable with 4.4 mm TRRRS, balanced
Frequency response: 8Hz - 41,500Hz (-10 dB)
Sound pressure level (SPL): 104 dB at 1V 1kHz
Ear coupling: Over-ear (circumaural)
THD + N, total harmonic distortion and noise: < 0,04% (1 kHz, 100 dB)
Transducer principle: Dynamic, open
Weight w/o cable: Approx. 260 g (without cable)