Sony Goes for the Gold with Second-Generation NW-WM1ZM2

Remember when you couldn't add apps to and stream music using the Sony NW-WM1Z? With the release of the second generation of this Sony Signature Series Walkman, the NW-WM1ZM2, those limitations are but a distant memory. The second generation of this flagship Walkman from Sony is now supported by Android and compatible with Wi-Fi to accommodate today's audiophile who wants the option of playing locally stored files or streaming from hi-res services like TIDAL and Qobuz. But that isn't the only new feature of the NW-WM1ZM2. It's got a larger, hi-def touchscreen plus better battery life, for starters. I reviewed (and loved) the NW-WM1Z a while back, and I'm excited for this golden opportunity to review the second generation. (See what I did there? The player is gold. It has a gold-plated copper chassis.)
What's new:
Slightly larger and heavier
Wi-Fi
Android OS
Better battery life and shorter charging time
Larger screen, now HD
Vinyl Processor
USB 3.2 Gen 1 (upgrade from USB 2.0)
USB C port instead of Sony's WM Port
Full, luscious sound
Beautiful design & quality construction
Now has Wi-Fi and Android
We've come a long way from the early days of the Sony Walkman cassette player, and today's Walkmans look nothing like those Walkman models of yesteryear.
Let's be clear: This is a luxury product through and through. Like the WM1Z, the frame of the WM1ZM2 is OFC (oxygen free copper). However, the OFC purity has been upgraded to 99.99 percent. Sony says this offers even greater benefits in terms of audio quality and high rigidity. Bass notes are clear and powerful, the atmosphere is more expansive, and mid to high-range sounds linger beautifully.
The frame is plated with gold on the front of the player and machined aluminum on the back. According to Sony, the gold plating over the oxygen-free copper (OFC) frame facilitates "better audio quality where you can hear each instrument as if it were performing live."
The WM1Z earned the moniker "golden brick" for a reason. The WM1ZM2 feels as solid as a brick, weighing 17.2 ounces. That's up from 16.05 ounces on the previous generation. The WM1ZM2 is also a bit bigger than the original, at 3.16 x 5.6 x .82 inches. It's a little smaller than my iPhone 10, but obviously heavier.
On the top are a 4.4mm balanced port and a 3.5mm single-ended port. Sony provides rubber caps for the jacks when they're not in use. The left side of the player features a hold switch, which when activated will prevent unintentional pressing of buttons while the player is in your pocket or bag. There's also a microSD card slot. On the button is your USB port for charging and music transfer. This is a change from Sony's proprietary WM port on the original WM1Z.
The touch screen size and resolution have been upgraded to 5 inches and HD (1280 x 720). The rear of the unit is curved at the top. This has to do with the design of the circuit board. I also think it makes the unit easier to hold.
The WM1ZM2 uses Sony's S-Master HX amplifier. The wiring that runs from the amplifier base to the balanced headphone jack has been upgraded to KIMBER KABLE, which is what Sony uses in the flagship DMP-Z1 music player. This helps to shut out external noise, transmit high-quality audio signals, and achieve powerful and smooth sound quality.
Other build highlights:
Newly developed reflow solder containing gold is used across the circuit board surface. Impact: improved localization and a wider sound space.
High-quality, lead-free solder containing gold connects the circuit of the Walkman to the battery. Impact: clearer sound and vocals.
High polymer capacitors are used to strengthen the power supply of the amp block for unbalanced output. Impact: enhances low-range reproduction performance for a more expansive listening experience.
Winding inductors replace conventional laminated capacitors in the digital block supple. Impact: pure sound.
High-quality film capacitors deliver voltage with a linear response across frequencies. Impact: reduced distortion and noise.
An OFC milled block covers the digital block. Impact: helps to strengthen digital ground and improve noise shielding from digital block elements such as the application processor and memory devices.
Custom-made FT CAP3 high-polymer capacitors are used for all bypass capacitors in the audio block power supply. Impact: improve sound expression and create a smoother sound, wider sound space, more transparency, wider bass.
Home Screens: Two Options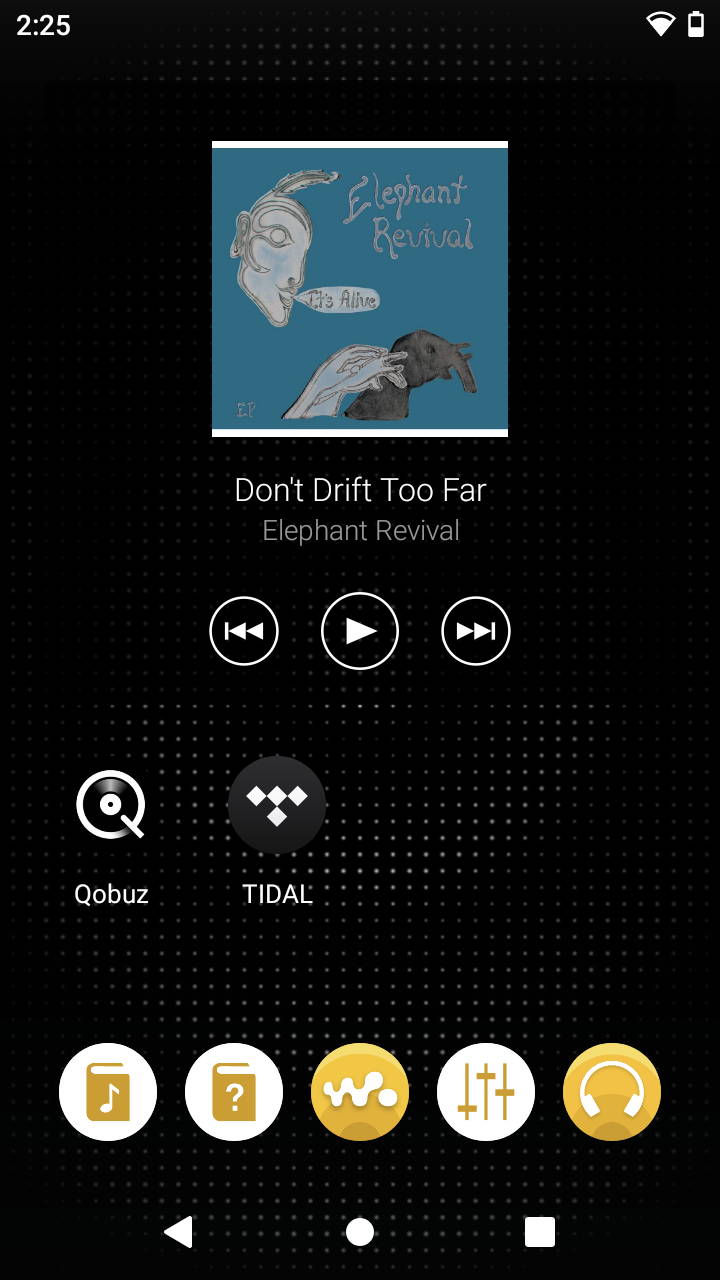 The WM1AM2 has two home screens: a Walkman home screen and an Android home screen.
The Walkman home screen is customized for music playback.
Status bar. The status of the player and notifications appear as icons. Swipe down on the status bar to display the notification panel and the Quick Settings panel.
Music player widget (so that you can control music playback without launching an app)
Dock. You can set up to five apps, but you will initially see icons for these preinstalled apps:

[Guide to Quality Sound]
Sony Help Guide
Music Player
Sound Adjustments
Sony Headphones Connect

Navigation bar with back button, home button, and overview button
Cover art - Tap this area to launch Music Player.
Previous button / Play (Pause) button / Next button: Tap the buttons to control music playback without launching an app.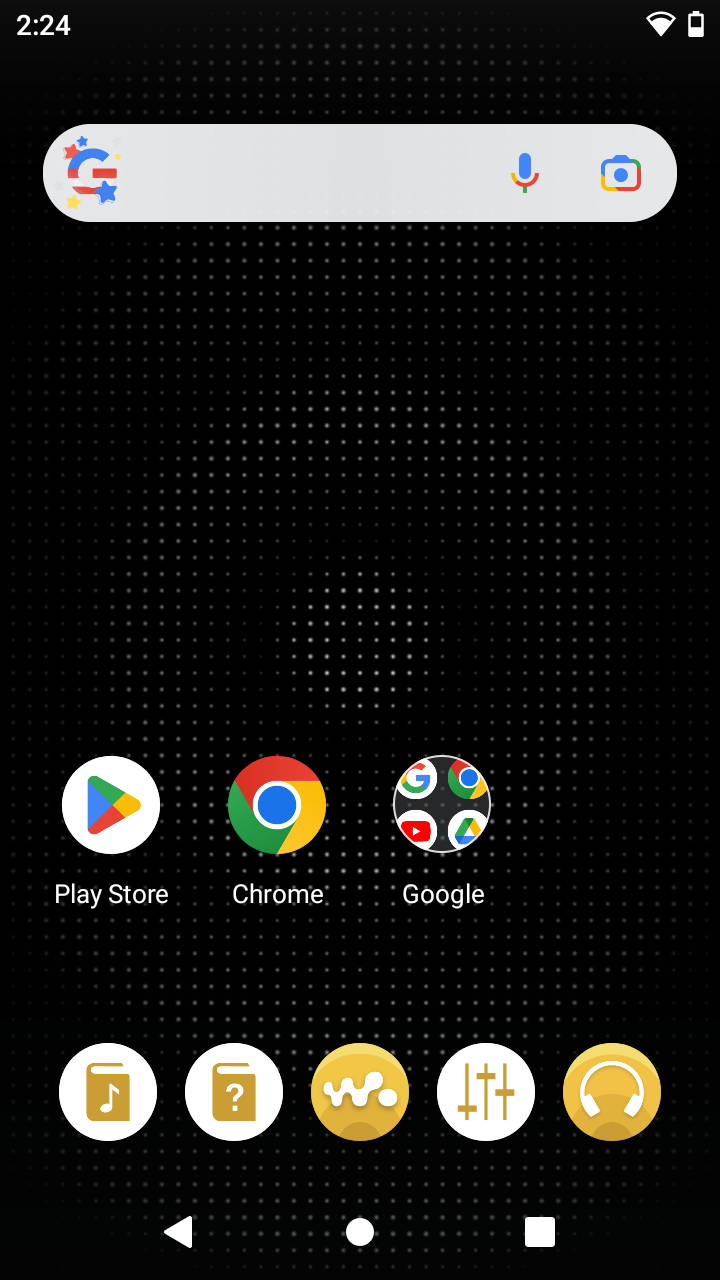 The Android home screen features widgets, shortcuts, folders, and more.
Status bar: The status of the player and notifications appear as icons. Swipe down on the status bar to display the notification panel and the Quick Settings panel.
Google search widget
Shortcuts to apps
Dock. You can add up to 5 shortcuts for apps, but the player comes preinstalled with:

[Guide to Quality Sound]
Sony Help Guide
Music Player
Sound Adjustments
Sony Headphones Connect

Navigation bar with back button, home button, and overview button
Sony Headphones Connect App: The Walkman music APP built into the player system, in addition to playing local high-resolution music files, is also suitable for third-party streaming media services.
Volume UI that echoes classic analog design. Control volume through this virtual interface or the physical buttons on the right side of the player.
The WM1ZM2 has a fair amount of warmth, so I chose to pair it with the more resolute-sounding Empire Ears ODIN IEM and Focal Stellia headphone.
I previously described the NW-WM1Z as an iPod on steroids. Now, I'm going to describe the NW-WM1ZM2 as the NW-WM1Z on the steroids. It's everything I loved about the sound of the original, just ... more. More emotion. More nuance. More precision.

Don't let the fact that this is a warm-sounding DAP lead you to assume it has a laid-back sound. The sound is expressive and lively. It's the type of sound that grabs you by the wrist and says, "Dance with me." Sound that makes you feel every bit of emotion that an artist pours into a performance.
The Grateful Dead's reflective "Box of Rain" from the 1970 album American Beauty sounds deep and lush on the WM1ZM2. And talk about pinpoint imaging! Phil Lesh's raw and pining vocals are up near my right ear; Jerry Garcia's harmonizing is lower down to my left, cymbals are in back of my head, and the deep bass is in my torso. The definition between instruments is so superb that my brain can pinball between the lead guitar, bass, piano, tambourine, etc., and never lose track of any of them.
The '70s throwback sound of The Heavy Heavy's "Miles and Miles" is right at home WM1ZM2. The propulsive guitar lick coupled with the powerful and expressive vocals really shine, and the spaciousness of the sound reflects the song's theme of being out on the road. Likewise, Michael Jackson's "Smooth Criminal" had plenty of punch and power, plus a wonderful sense of dimension and distinction. Nothing gets blended or bumped out of the way; there's a sense of completion in each note and sound.
Vangelis' "Conquest of Paradise" was a real highlight on the WM1ZM2. This dynamic composition has both a menacing and majestic quality that is so well-suited for the Sony sound: natural, warm, and weighty. From the choir vocals to the rhythmic drums to the to the sweeping trumpet interludes, everything sounds so rich and alive.
Sound Adjustments
Clicking on the fourth icon at the bottom of the Walkman home screen brings you to this option. You will see a message: Sound adjustment is disabled. To enable it, turn off Direct Source. (Direct Source is the default sound setting.) Once you do that (right there on the screen), you will be able to activate:
10 Band Equalizer: Finely adjust the balance of each frequency band as you like.
DSEE UItimate: Using Edge-AI (Artificial Intelligence), DSEE Ultimate™ (Digital Sound Enhancement Engine) upscales compressed digital music files in real time. And the evolving algorithm now delivers even greater benefits for CD-quality (16 bit 44.1/48kHz) lossless codec audio. Restoring acoustic subtleties and dynamic range, it provides a richer, more complete listening experience.
DC Phase Linearizer: The DC Phase Linearizer works to effectively replicate a wide variety of sonic signatures. It applies digital-signal processing to match the phase characteristics of various types of analog amplifiers to deliver a purer, more analog-like sound. Choose from six phase character settings.
Dynamic Normalizer: This levels the volume between all songs you play.
Vinyl Processor (NEW): Give the warmth and character of vinyl back to your digital tracks. Enjoy subtle reproduction of the low-frequency resonance, tone-arm resistance and surface noise to deliver an authentic listening experience.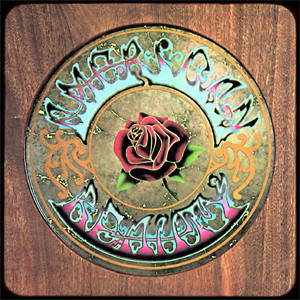 "Box of Rain"
Grateful Dead
American Beauty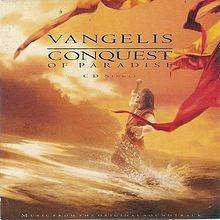 "Conquest of Paradise"
Vangelis
1492: Conquest of Paradise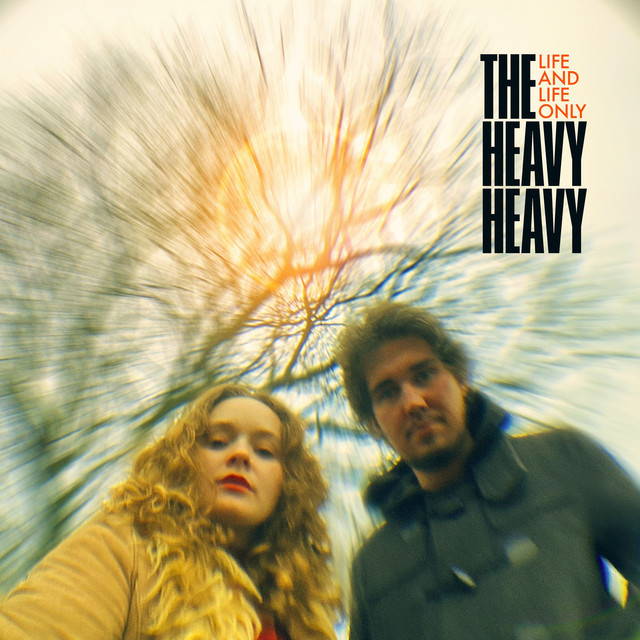 "Miles and Miles"
The Heavy Heavy
Life and Life Only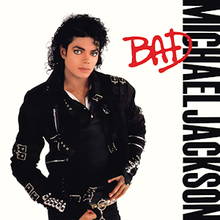 "Smooth Criminal"
Michael Jackson
Bad
99.99% Oxygen-Free Copper Chassis for enhanced acoustic clarity (increased from 99.96%)
Lower ground resistance
Large Solid High Polymer Capacitor (Stronger power supply heightens acoustic expressiveness)
4 wire braided thick KIMBER KABLE cables connects to the balanced headphone jack
High Quality Sound Solder Containing Gold (Improves sound localisation and wider sound space)
Optimised Circuit Board Layout with OFC milled block (covers the digital block to strengthen digital ground and improve noise shielding)
256GB internal storage (plus SD card slot and cloud storage options)
Android 11 OS (access to streaming platforms and cloud storage)
Wi-Fi enabled
USB-C data and charging connector
S-Master HX digital amp technology, DSD Remastering Engine, DSEE Ultimate
Up to 40 hours of 96kHz FLAC high-resolution audio playback (up from 30 hours)
Vinyl Processor (enhances analog sound when desired)
Comparison to Astell&Kern SP3000
Let's see how the NW-WM1ZM2 compares to same-priced Astell&Kern's latest portable digital music player, the SP3000. These are both exquisitely made high-end audio players for enjoying the finest sound on the go or at home. While both weigh 17 ounces and change, the WM1ZM2 is the larger player, though not by much. The SP3000's screen is larger by almost a half inch, though. Still, the 5-inch high-definition Sony screen is pretty nice.
The WM1ZM2 does blow the SP3000 out of the water with roughly four times the battery life. While controls (physical buttons, touchscreen) are similar, the SP3000 does have a nice tactile volume wheel, while the Sony has volume buttons plus a digital volume UI. Both players will drive a variety of headphones and IEMs, but the SP3000 has the edge with a bit more juice for the most power-hungry cans.
Soundwise, the Sony is going to appeal to listeners who prefer a warmer, more analog signature with a smoother top end and plenty of bass punch, while the SP3000 is resolute and rich-sounding with a more defined top end. The Sony has sound adjustment options and the AK has six DAC filters, so users have options for playing around with sound. Still, I think people will be drawn to one or the other based on the "house" sound of each.
You have two considerations when choosing a headphone or IEM cable to use with your DAP: the sound signature of your headphones and the sound signature of your audio player. Sony DAPs are on the warmer side, which makes the Silver Dragon a good match for bringing out more detail, clarity, and top-end sizzle. If you're using a warmer IEM or headphone with the WM1A, you'll probably want to use a Silver Dragon headphone cable or Silver Dragon IEM cable.
If your IEMs or headphones are on the more neutral or analytical side, it's really a personal preference. If you're using IEMs, the Black Dragon IEM cable uses silver-plated copper and is going to give you some added warmth as well as detail and clarity. The Bronze Dragon IEM cable is a good choice for exceptionally thin-sounding headphones or IEMs, but it may be too much warmth for the WM1A. If you're using headphones, the Black Dragon headphone cable is going to add warmth and bottom-end weight. The Blue Dragon, on the other hand, won't color the sound signature of your headphones, but will give a nice boost in clarity and detail.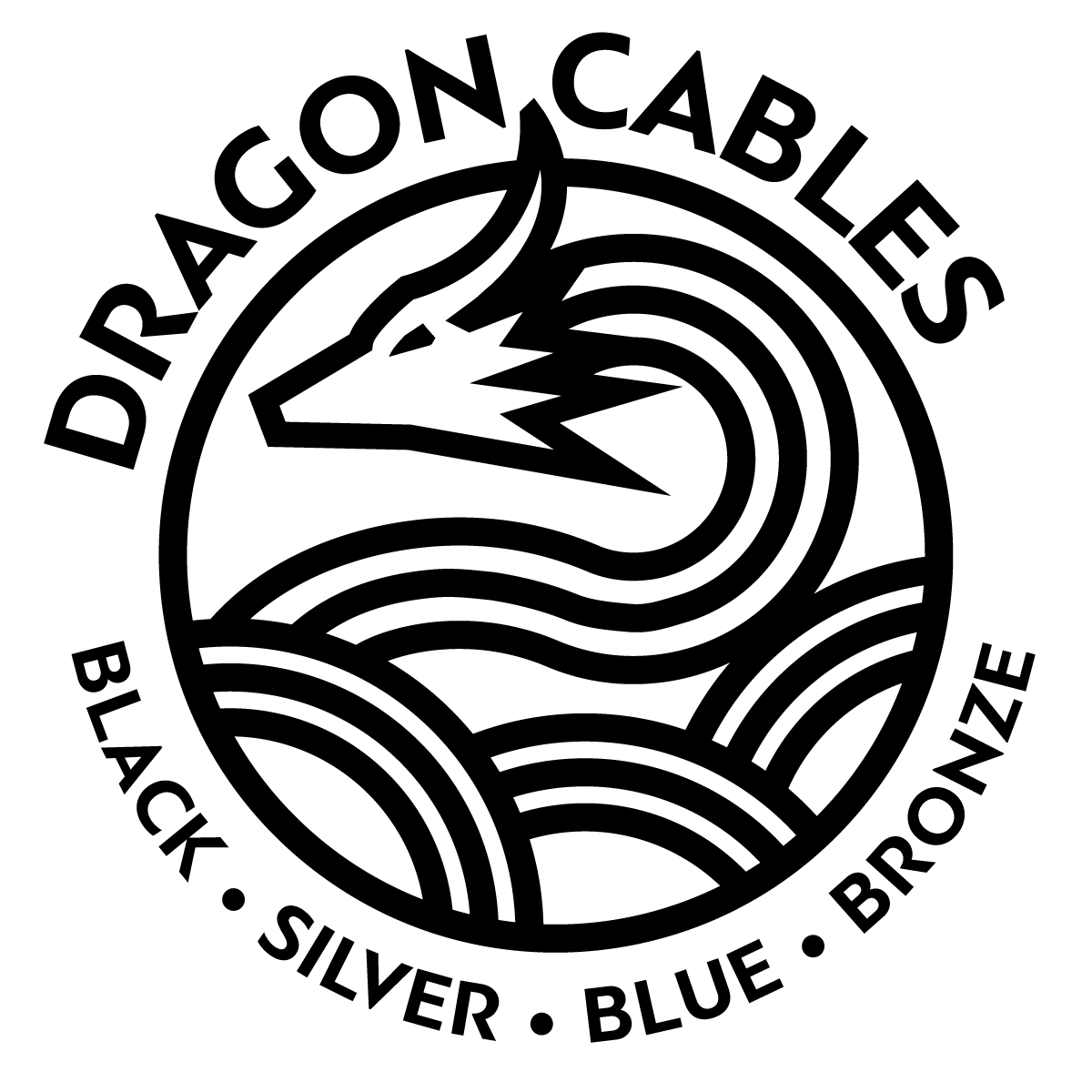 Like most Android devices, the NW-WM1ZM2 comes pre-equipped with the Google Play Store and a host of Google-supported apps. So when you log into the Google Play Store to download, say, Tidal or Qobuz, you are automatically logged into all of your Google apps, including email. This can present a security risk, given that your device is protected by a simple passcode. You would have to go in and log out of/manually uninstall each app that you don't want. That's a pain.
To get around this, you could bypass the Google Play Store and instead manually install any APK (Android-based) apps you desire directly onto the device. This can be done through APKpure.com. You can also see this Moon Audio blog post. It was written in regard to Astell&Kern music players but is relevant for Sony as well.
The Sony NW-WM1ZM2 Walkman is a gorgeous and amazingly well-made portable music player. Just looking at it is satisfying! It has several upgrades over the first-generation model, the most notable being the addition of Wi-Fi and the switch to Android, giving users access to all manner of apps. For fans of the Sony sound who want a premium audio player with streaming capability, this is it. While the WM1ZM2 is objectively portable, it is on the larger and heavier side, and it's so luxurious that I can't imagine throwing this in my pocket on a casual outing. That being said, there's nothing stopping you, and if you like nice things and know how to take care of them, then go for it!
Audiophiles and music lovers alike who crave a warm, natural, analog-leaning sound with plenty of detail and clarity are going to love the WM1ZM2. Suitable for a variety of music, it's going to pair especially well with bassier genres like Rock, Pop, EDM, Electronica, Rap, R&B, and cinema and gaming soundtracks, plus genres like Classical and Jazz where a warm and immersive sound is desired.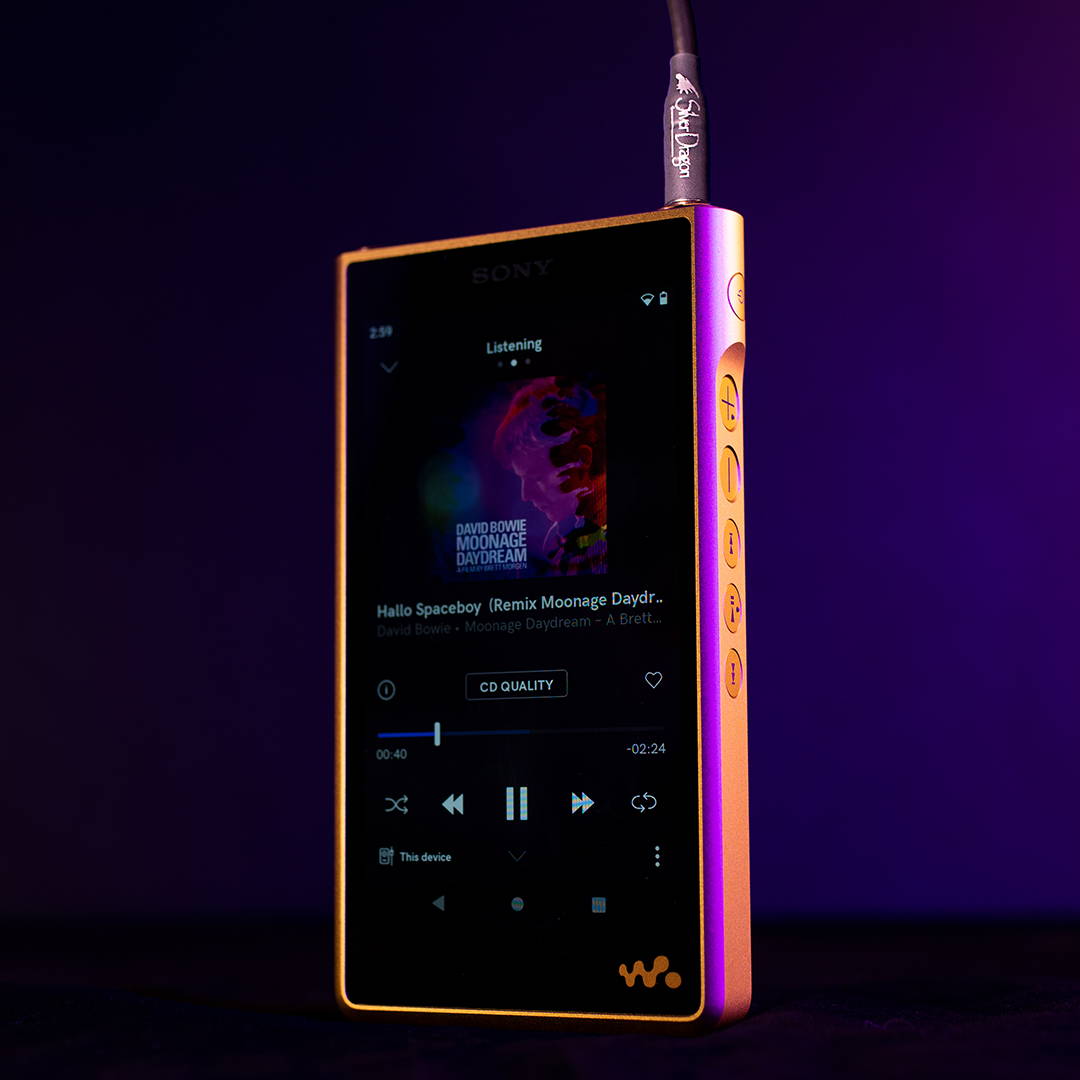 Sony NW-WM1ZM2 Walkman
Leather case
USB Type-C® cable (USB-A to USB-C) (1)
Operating Instructions
Reference Guide
Headphone jack cap (Stereo Mini) (1) (*1)
Headphone jack cap (Balanced Standard) (1) (*1)
Sony NW-WM1ZM2 Walkman Music Player Unboxing & Overview
Size & Weight
Weight: 490g
Size: 80.5mm x 142.5mm x 21.0 mm
Wi-Fi
Frequency band: 2.4 / 5 GHz
Battery life - continuous music playback music (with music app):

MP3 (128kbps) / Stereo mini-jack: Approx. 40 hrs, MP3 (128kbps) / Balanced standard-jack: Approx. 40 hrs, FLAC (96kHz / 24bit) / Stereo mini-jack: Approx. 40 hrs, FLAC (96kHz / 24bit) / Balanced standard-jack: Approx. 40 hrs, FLAC (192kHz / 24bit) / Stereo mini-jack: Approx. 35 hrs, FLAC (192kHz / 24bit) / Balanced standard-jack: Approx. 35 hrs, DSD (2.8224MHz / 1bit) / Stereo mini-jack: Approx. 25 hrs, DSD (2.8224MHz / 1bit) / Balanced standard-jack: Approx. 15 hrs, DSD (5.6448MHz / 1bit) / Stereo mini-jack: Approx. 18 hrs, DSD (5.6448MHz / 1bit) / Balanced standard-jack: Approx. 13 hrs

Battery life - continuous music playback music (other music app):

FLAC (96kHz / 24bit) / LDAC Connection Preferred (Auto): Approx. 18 hrs

Charging time (full charge): Approx. 4.5 hours
Battery: Built-in rechargable lithium-ion battery
Charging and power supply: USB power (from a computer via USB)
Storage Media
Memory size: 256GB (actual memory 215GB)
Music searching methods: All songs, artist release year, playlists, album, genre, composer, hi-res, recent transfer, folder, cue sheet
Music play mode: Suffle playback, repeat off, repeat 1 song, repeat all, all range, selected range
Drag and drop: Yes
Connectivity
Communication system: Bluetooth Specification Version 5.0
NFC: No
Supported Bluetooth profiles: Yes
Supported Codecs (transmission): Yes
Supported Codecs (reception): No
Playback & Display:
Display resolution: 12.7cm (5 in), HD (1280 x 720 pixels)
Display type: TFT color display with white LED-backlight
Sound effects: Direct Source (Direct), 10 Band Equalizer, DSEE Ultimate, DC Phase Linearizer, Dynamic Normalizer, Vinyl Processor
Audio playback: MP3: 32 - 320kbps (supports VBR) / 32, 44.1, 48kHz, WMA: 32 - 192kbps (supports VBR) / 44.1kHz, FLAC: 16, 24bit / 8-384kHz, WAV: 16, 24, 32bit (Float / Integer) / 8-384kHz, AAC: 16-320kbps / 8-48kHz, HE-AAC: 32-144kbps / 8-48kHz, Apple Lossless: 16, 24bit / 8-384kHz, AIFF: 16, 24, 32bit / 8-384kHz, DSD: 1bit / 2.8MHz, 11.2MHz, APE: 8, 16, 24bit / 8-192kHz (Fast, Normal, High), MQA: Supported
Headphone Out (Stereo mini jack):
Frequency: 20-40,000 Hz
Maximum power output (JEITA 16 Ohms/mW): 60mW+60mW (high gain)
Headphone out (Balanced standard jack):
Frequency: 20-40,000 Hz
Maximum power output (Jeita 16 Ohms/mW): 250mW + 250mW (high gain)
Software
Operating system: Android 11
Terminals
Headphone: Stereo mini jack, balanced standard jack
External memory: Micro SD Micro SDHC Micro SDXC
Accessibility