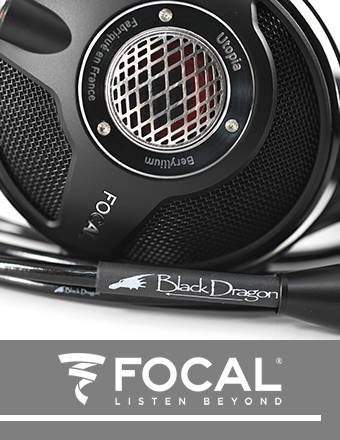 The Focal All-Inclusive Guide contains everything you need to know about Focal's world-renowned headphones and speakers, including reviews, videos, comparisons, information about connections, and more.
Focal: Listen Beyond
For more than 40 years, Focal has been designing and manufacturing home audio loudspeakers, car speaker drivers and amplifiers, monitoring loudspeakers for recording studios, and more recently, headphones. Focal places a heavy value on acoustic expertise and developing exclusive technologies, investing great time and resources on research and development. Focal's ultimate goal is exquisitely simple: to make every moment of listening to music a privilege.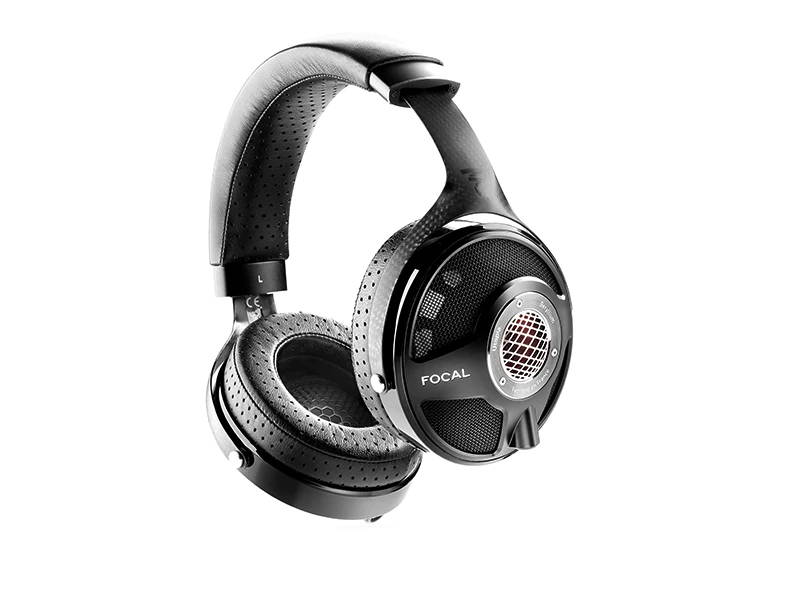 Headphones
With the debut of the Utopia, Focal earned its place in the top ranks of headphone manufacturers. Learn more about the Utopia and Focal's other extraordinary headphones.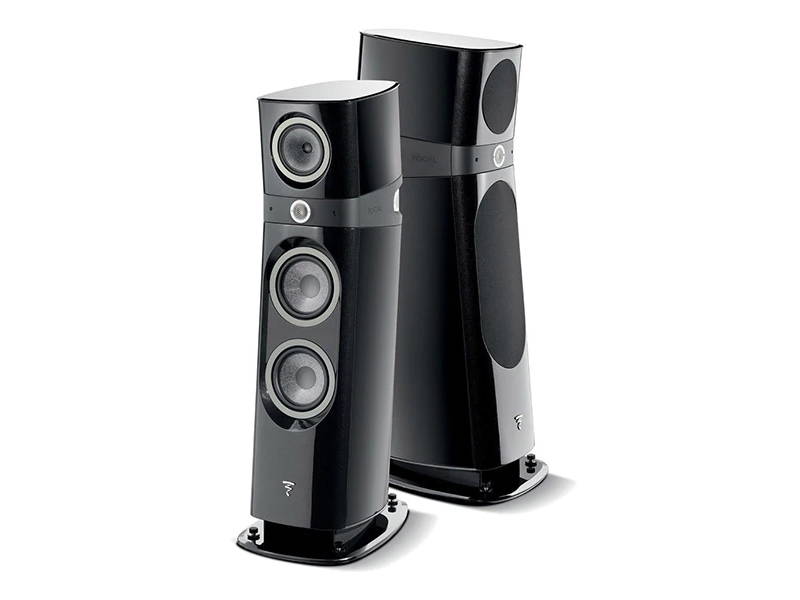 Loudspeakers
Focal's range of hi-fidelity and home theater loudspeakers offer a combination of elegant design and high performance. Get to know the Focal Chora, Kanta, Supra, and Shape.
The French city of Saint-Étienne, once known for its arms industry, was more recently a hub of coal mining, metals, and textiles. Coal mining disappeared in the 1970s, but the city retains its manufacturing air, as it is home to a number of engineering firms and other industries. It also holds a designation as a UNESCO Creative City of Design -- one of only a handful in Europe.
Focal, established in Saint-Étienne in 1979, beautifully embodies the spirit of creativity and innovation for which the city is known. Focal consistently pushes boundaries in sound technology. It's these technologies that have won the hearts (and ears) of audiophiles around the world. But while Focal has achieved international acclaim, it has also stayed true to its roots, retaining its "Made in France" ethic.
"Made in France" is a source of pride and importance to Focal, with the majority of the company's production carried out on home soil. A 188,000-square-foot production site in Saint-Étienne houses research and development as well as production lines for speaker drivers, loudspeakers, and headphones. Focal believes this is the best way to have total control over the design and quality control processes to ensure high-quality products. Focal products are the result of innovations and technologies exclusive to Focal, all developed by the company's engineers in France.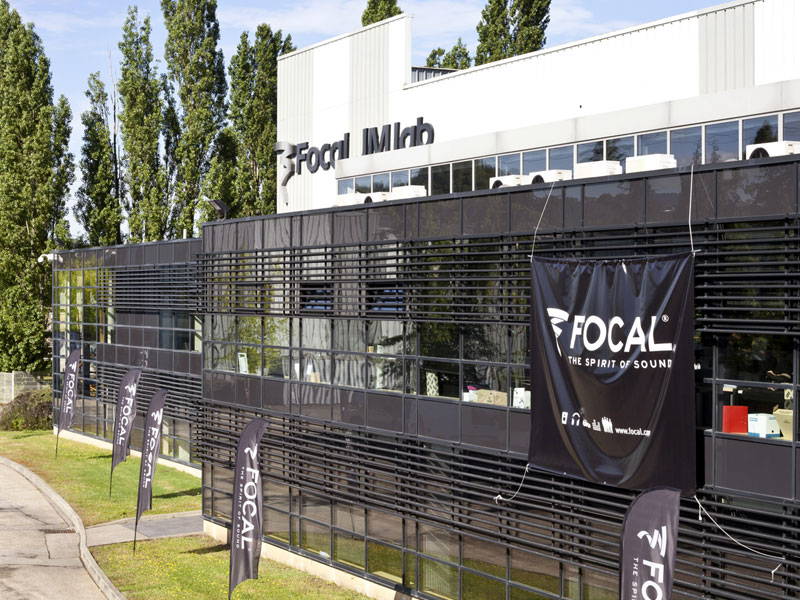 Focal is one of the only audio companies in the world to continually invest in research, with research into speaker driver acoustics being its core activity. In fact, Focal is one of the only loudspeaker brands to manufacture its own drivers.
Focal brings innovation and tradition together to enhance the performance of hi-fi sound and the beauty of music. It's a beauty that reveals itself through carefully crafted equipment that honors the artist's musical creation. Focal's founder, Jacques Mahul, has always been committed to the faithful reproduction of music, just how the artist intended it to be.
Everyone at Focal abides by a common philosophy: French craftsmanship and industrialization, innovation, and tradition all come together to give audiophiles and music lovers access to the ultimate sound.
Focal views its products as not only high-fidelity audio products but as lifestyle objects -- objects of everyday life. That's why every tiny detail has been researched, designed, and tweaked. This makes them exceptional products capable of flawless performance with a distinguished style.
Music gives us a surprising ability to get in touch with our inner selves, revealing what lies deep within us all. It plunges us into an ocean of sensation, emotion, forgotten dreams, and lost memories. Beyond the rhythm and the notes, beyond the melody and the style, music invigorates the senses and frees our emotions. Right at the very basis of music, vibrations resonate throughout the body like an instrument. -Focal
In late 1979, a young engineer and tech journalist named Jacques Mahul began producing speaker drivers at his father's precision mechanics company in Saint-Etienne. Soon, Mahul founded both Focal and JMlab. Focal commercialized speaker drivers for loudspeaker manufacturers, while JMlab specialized in high-fidelity loudspeakers.
JMlab's first commercial product, the DB13, was a bookshelf loudspeaker. With a double voice coil speaker driver, the DB13 revolutionized the world of small bookshelf loudspeakers, by producing volumes comparable to those of much larger models of loudspeakers, particularly in the bass frequencies. They were notable for their Polyglass and Polykevlar speaker cones.
In 1981, Focal debuted its "claim to fame" technology, the inverted dome tweeter. The inverted dome tweeter uses a voice coil that is affixed directly to a rigid dome. In a traditional tweeter, the voice coil is placed on the outside edge of the driver. By inverting the dome, Focal is able to place a voice coil on the driver itself, leading to greater efficiency and reducing moving mass.
In the late 1980s, Mahul decided to tap into his classic car enthusiast side. His childhood dream was to drive for hours on end while listening to music. The first car audio kits for speaker drivers were born, and the Focal Car Audio Department was created in 1989.
In 1995, Focal released the luxury Grande Utopia speaker to international acclaim. The Grande Utopia is considered one of the best hi-fi loudspeakers in the world. The goal at the time was to push the limits of acoustics and to serve as a reference for future generations of loudspeakers. What was only intended to be a technological challenge turned out to become a highly celebrated commercial product. Grande Utopia became a global reference in the world of acoustics. The latest iteration of the Grande Utopia, the Grande Utopia EM Evo, lives under the Utopia III Evo line of speakers. Other lines include the Sopra, Kanta, Aria 900, Chora, and Chorus 700.
In 2002, Focal entered the world of studio monitoring, giving birth to the Focal Professional department. The Focal Professional department offers a range of monitoring loudspeakers for recording studios.
Also that year, after two years of R&D, Focal unveiled its beryllium inverted dome tweeter. It was only the second time a tweeter had been made using beryllium, which offers low mass, high rigidity, and high damping. Beryllium is magnitudes more rigid than aluminum and titanium, but without added mass. It is this rigidity that Focal says makes it the ideal tweeter dome material.
In 2003, Focal and JMlab two audio brands were incorporated under the name Focal-JMlab for home products, before being rebranded as just Focal in 2005 for all product sectors.
In 2007, Focal bought a cabinet-making facility in Bourbon-Lancy, which was renamed Focal Ebenisterie Bourgogne in 2015. This is where a team of cabinet-makers use wood from a local sustainable wood supplier to hand-fabricate loudspeaker enclosures.
In 2011, Focal merged with Naim Audio Limited, a British company known for audio electronics. A holding company called VerVent Audio Group created in 2014 manages both brands, which remain independent with their own products.
Today, Focal's products fall into five lines: Home, Headphones, Car, Professional, and Integration.
---
A philosophy of high expectations: The quality of our products is essential, and excellence is a constant concern. This is why we choose all our French and foreign partners with great care, to ensure that the level of quality meets our select criteria, whether they're suppliers of components or finished products. Certain manufacturing processes are outsourced to our partners, who have been carefully selected according to strict criteria. We apply strict quality control standards as a guarantee that the manufacturing process adheres to our values in terms of excellence. - Focal
Getting into the Headphone Game
With an extensive resumé designing world-class loudspeakers, Focal was ready to branch out into new markets. In 2012, Focal commercialized its first headphone, the Spirit One. These were designed and engineered in France, with production happening in China. At $279, the Spirit One featured a sleek style and a mylar-titanium driver. This debut headphone was followed by the Spirit One S model, the Spirit Classic, and the Spirit Professional.
Outsourcing production turned out not to be the direction Focal wanted to go. They knew that to attain the level of precision they desired, they needed to bring the work in-house and do everything themselves, especially the drivers.
In 2016, that effort bore fruit with the release of their statement reference piece, the Focal Utopia open-back headphone, featuring the world's first beryllium headphone driver. The Utopia featured a unique new driver design, ported on the backside with an M-sandwich design. The Utopia was made totally by hand by a small group in a clean room at the Focal facility. It didn't take long for the audiophile world to discover Utopia. Its popularity exploded, and Focal had trouble keeping up with demand. It's a good problem to have, though. It was clear that Focal has made the right move in bringing its headphone manufacturing in house, where it could have total control over every inch of the process.
Focal released the Elear open-back headphones, featuring an aluminum-magnesium driver, at the same time as the Utopia. Soon after came the Listen, a closed-back model. The Focal Clear open-back headphones, featuring an improved version of the Elear driver, came out in 2017. In 2018, Focal released the closed-back Elegia, which was reimagined as the Focal Radiance closed-back headphone in 2020. Focal's other beryllium headphone, the closed-back Stellia, came out in 2019. These headphones have taken their place among the best headphones in the world.
Why Beryllium for Headphones?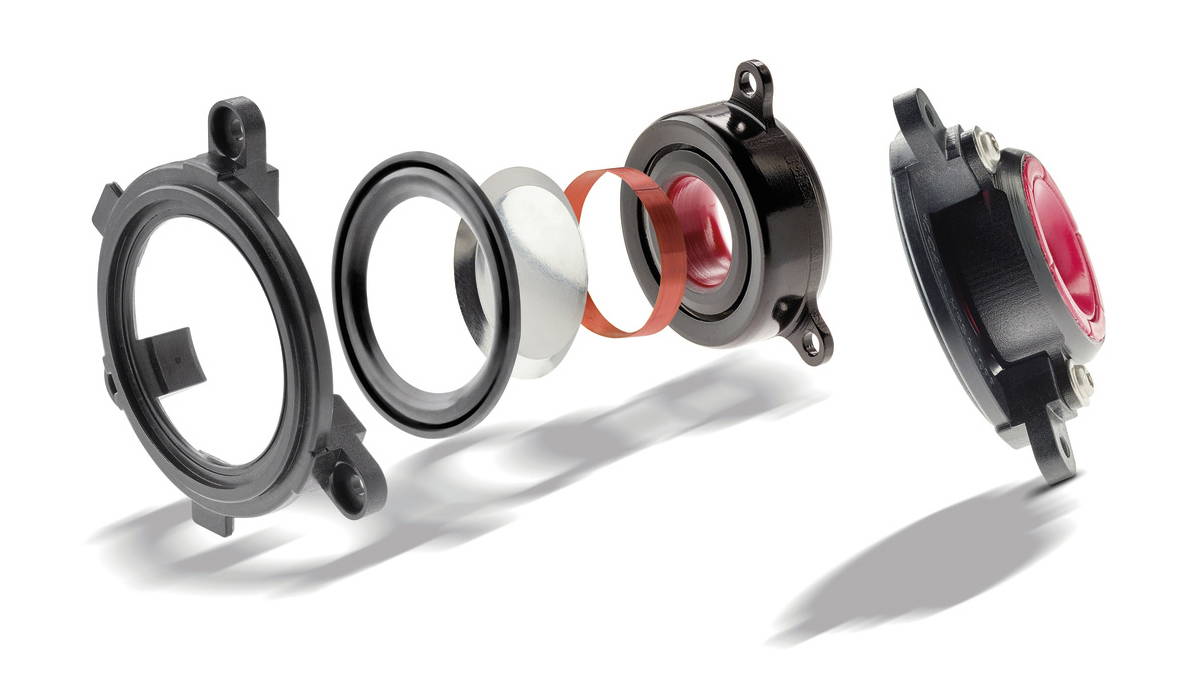 The Focal Utopia and the Focal Stellia both utilize one of Focal's most well-known technologies, the M-shaped pure beryllium dome, which offers low mass, high rigidity, and high damping. The cross section of the diaphragm resembles the letter "M," which is said to offer even higher rigidity for more precision and less distortion.
Beryllium is an extremely difficult and expensive metal to work with, so why use it? To represent sound waves more accurately, a dynamic driver or transducer's diaphragm requires the right balance between weight, stiffness, and rigidity. These properties allow the driver's diaphragm to vibrate back and forth like a piston, which produces the sound waves we hear. If the material of the diaphragm is not stiff enough, the diaphragm will be too flexible, and this flexibility will distort the sound waves it's responsible for producing.
On the other hand, the diaphragm should be light enough to vibrate rapidly. If the diaphragm is too heavy, it can't move back and forth quickly enough to produce the frequencies as accurately as they naturally would be in the real world. So, the ideal material is one that's extremely light, but also exceptionally rigid.
Unfortunately, most metals become increasingly flexible, and less rigid, during the manufacturing process. This is what makes beryllium and Focal's manufacturing process unique. Beryllium has one of the highest strength-to-weight ratios of all known materials.