New updates allow for XAPK formats
Good news to Astell&Kern DAP owners - you can now install XAPK! The new update comes to all DAPs that previously supported the OpenApp Service, listed below. If you are unfamiliar with installing applications on your music player, don't worry - we'll walk you through all the steps and cover everything you need to know.
Either you're familiar with the term sideloading or you're not. If you are, then you've probably had some experience installing applications onto your Android device separate from the preinstalled app store. When referring to applications, "sideloading" typically means manually installing an application package onto your Android device. Most users install their apps from the store that comes installed on the device itself, however, sometimes specific apps are not officially supported by the device or might not be available in your country. The only way around this is to find a package of the application online and install it manually onto the device. This is known as sideloading.
The standard format for Android OS and applications is the Android Package File, or APK. Typically, users never see these files because Android handles much of the app installation behind the scenes via Google Play Store or another app distribution platform. Google Play requires that the compressed APK file that users download be no more than 100MB.
An OBB file is an expansion file used by some Android apps which contain data not stored on the application's main package, usually consisting of larger program assets. Each time you upload an APK file using the Google Play console, you can also add one-to-two .obb expansion files to the package. These accompanying .obb files can be any format (mp3, mp4, pdf, zip, etc) and can be up to 2GB. The OBB file consists of extra data that helps keep the app running, and is also used as a workaround for the 100MB size limit on the APK file, allowing for the additional data to be included.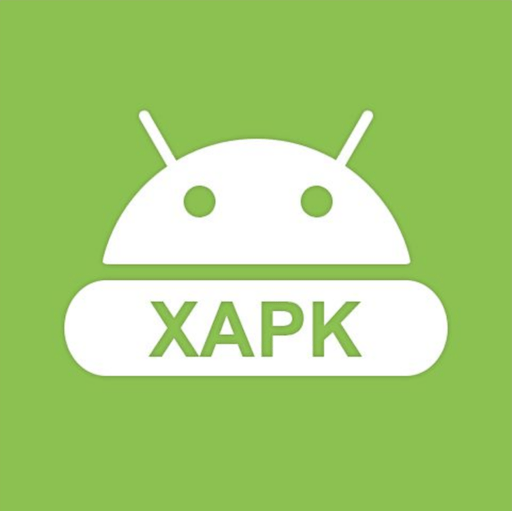 XAPK is an Android Application Package file format. An XAPK file usually consists of at least one APK file and an OBB file. An XAPK file is compressed with these files attached creating a single file for download and installation. A single compressed file has many advantages including smaller file size for faster downloads, compared to the raw file size.
The only thing about XAPK files is that they cannot be installed the same way APK files are if going through the procedures manually. You will need to install a separate XAPK installer to correctly unpack the data onto your device. We'll walk you through the necessary steps below.
XAPK file = APK file + OBB data file
---
OpenApp is Astell&Kern's application service which allows you to install various verified music streaming applications and more onto your digital audio player. Currently, here is the list of music players supporting this feature:
Applications such as Spotify, Amazon Music, etc. will not be available on older models - only the current/new models via the OpenApp Service (sideloading). The OpenApp Service will be available on all future music players with WiFi capability unless specified otherwise.
For the embedded apps on the older players, Tidal is the only streaming service that can be used in the US (online mode only due to restrictions from the record labels since it is build into Astell&Kern's system). Note that in order to enable offline music downloading and listening, you will need to install the standalone application through APKPure or other similar application libraries. Although Qobuz was built into some of the players, at the time it was not available in the US, therefore when selected it will say that it is not available in the specified territory. Unfortunately this will continue to be the case. Tidal is available on SK70, SK100 II, AK120 II, AK 240, AK 300 Series (AK 300, AK 320, AK 380) and all models after.
Supported Music Streaming Services

Astell&Kern currently supports the following music streaming services:
7Digital
Amazon Music
Apple Music
Audiobooks by Audible
AWA
Bandcamp
BBC iPlayer Radio
Bugs
Deezer
DS Audio
Foobar2000
IDAGIO
Joox
KK BOX
KT Genie
Last.FM
Melon
Moov
Music Mate
myTurner Radio
Nugs.net
Onkyo Music
Pandora
Player FM
Qobuz
QQ Music
Sirius XM
Soundcloud
Spotify
Tidal
Tune-In Radio
*Note that not all services are available in all countries and certain apps are not available on certain player models. For more information on OpenApp, please view the OpenApp Service Instructions page.
How do I install streaming apps?
Check out our guides below to learn about installing music streaming apps on your Astell&Kern player.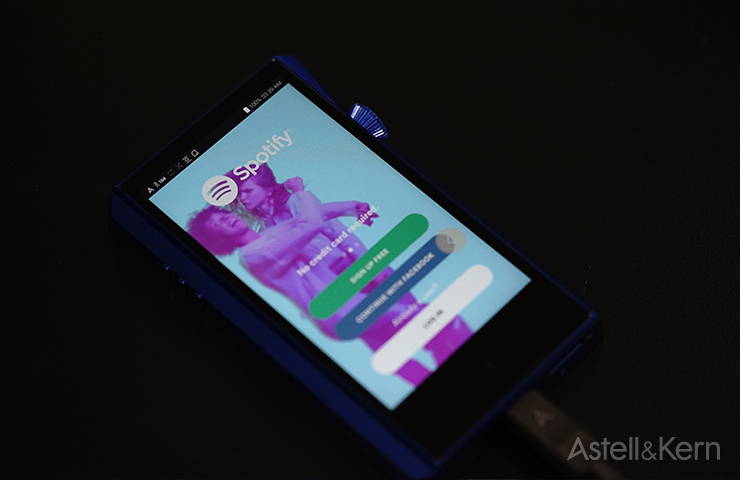 ---
Astell&Kern Players Support Android Based (APK) Streaming
Various AstellnKern devices now support Android based (APK) streaming apps through their OpenApp Service
---
---
Astell&Kern Support for OpenApp Services - Tidal
How to: Install, Activate Offline mode and Other Features Using Tidal
---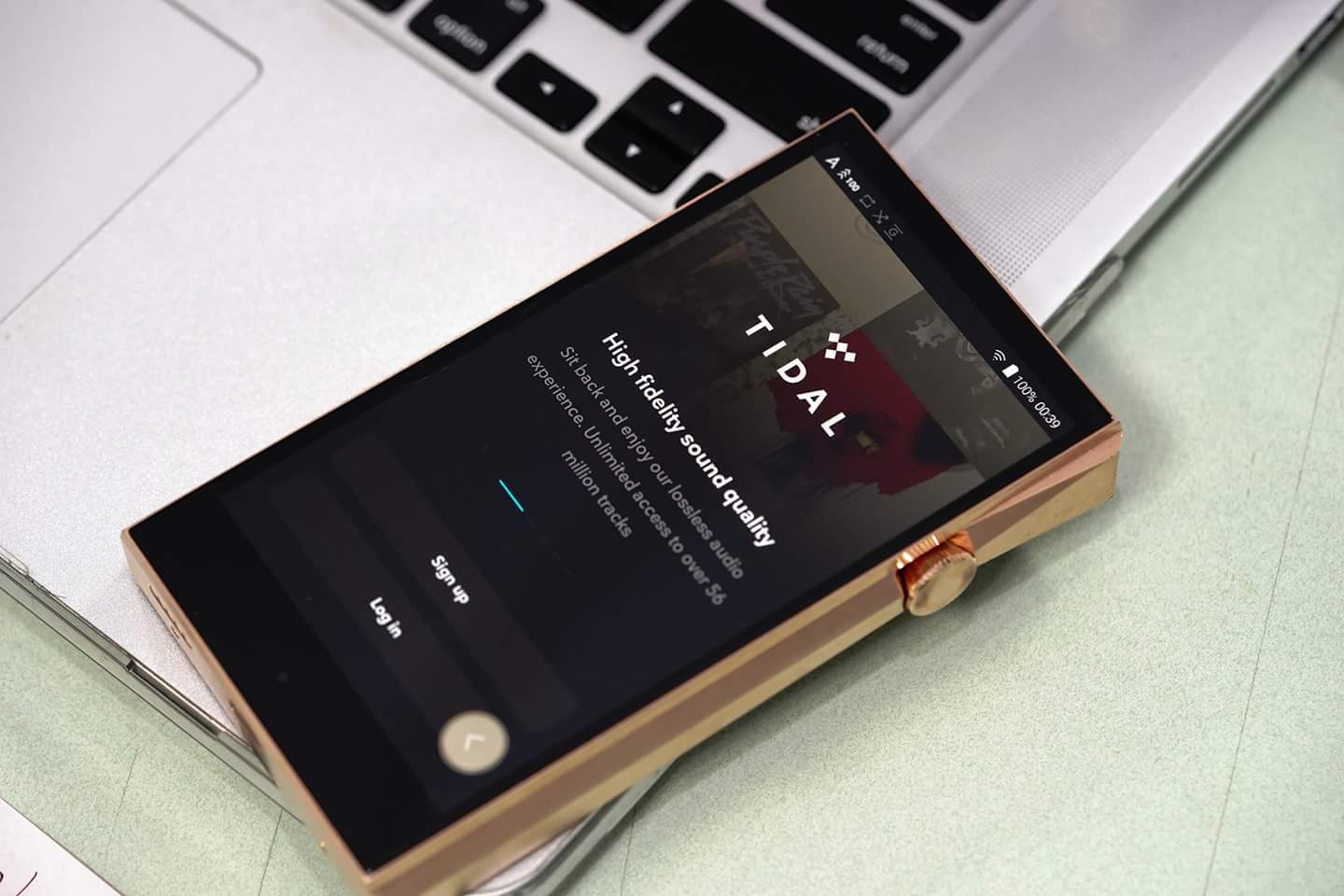 How To Install XAPK Files
Confirm you have the APK Pure XAPK Installer installed as an app on your OpenApp supported Astell&Kern player under the services menu.
If you have not installed the XAPK installer, download the XAPK Installer from the following link:
- APKPure.com XAPK Installer -
Copy to OpenService folder. Once it appears in the services menu on the player, install the XAPK Installer on the player like you would any other APK file.
Copy the XAPK of the music service you would like to install to the OpenService folder.
Open XAPK Installer app in the services menu on the player. Choose the XAPK file you would like to install and then click "Install."
**Please note that you cannot install any XAPK files. According to Astell&Kern, you are still limited to apps that are currently whitelisted by Astell&Kern. For more information on supported apps and how to install APKs, you can also visit their tutorial - OpenApp Services Instructions.
Another important thing to keep in mind is that APK and XAPK applications that you install by sideloading DO NOT auto-update. If a new version of the application software is released, you will have to download and re-install the new software for the updates to take effect.
Downloading Music for Offline Listening
Most of the streaming apps that Astell&Kern supports has a download or offline mode where are you able to download music to the internal or external memory of the device to listen to when you are not connected to the internet via WiFi. Options may vary by application. Please refer to the instructions from the streaming service on how to configure the offline storage location and what can be downloaded for offline use. Usually there are time restrictions set by the streaming service to allow offline playback without online authentication. For instance, if you have not connected your device to WiFi after 30 days, then the songs you have downloaded might not play without authenticating your account online again by simply connecting your device and starting the application. This too will vary by the terms of the streaming application.
Please Note - Due to DRM restrictions, offline music downloaded to the player is only available for playback in the streaming app where it was downloaded from. You will not be able to play tracks downloaded from a supported streaming service from the main player interface.
The source of apps listed is unknown and not provided by Astell&Kern. Please be aware that if any app is installed, the device may be damaged and personal data compromised. If you install an app from an unknown source, despite the warning, Astell&Kern is not responsible for any damages to the device and data resulting from the app's installation, and downloading and installing such apps may limit the scope of after-sales services provided by Astell&Kern.
Installation of any app is under the discretion of the user.
---
---
If you have any questions about installing apps onto your Astell&Kern music player, please leave a comment below and we'll get back with you. Happy listening!
---