A DAC, DAP, Headphone Amp, Desktop Amp All Rolled Into a Portable Package
---
It's a DAP! It's a DAC! It's ACRO-MAN! I'll start off by saying it's not as weird as you think it is. Remember that time I told you that Astell&Kern never stops innovating? Well, yeah, they did it again. Only this time I was a bit perplexed as to what exactly was on my desk, rather than the usual "Ah, the latest AK DAP," reaction that I usually have. It's clearly a music player, but wait, there's more.
Astell&Kern is calling the ACRO CA1000 a "Carryable Headphone Amp," which combines the functions and portability of a high-performance amplifier and DAP based on Astell&Kern's fundamental philosophy of delivering original sound. Original is right. Have you ever seen a device like this? Of course, you haven't. So is this ultimately a gimmick? Or is this a new type of device you didn't know you needed until now? Let's take a look and find out just how far the Astell&Kern rabbit hole goes.
---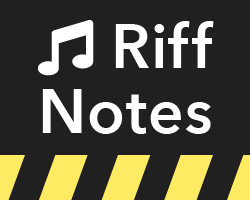 Great AK DAP functionality
POWER
Port selection
Bulky
Heavy
Portability questionable
---
The ACRO CA1000 looks like an oversized music player with amplifier I/O, and essentially, that's what it is. The main chassis is milled from aluminum just like Astell&Kern's other music players, and likewise, it has some nice heft to it. There are some large departures from their usual designs, however. Astell&Kern says that their design was inspired by a powerful rover truck to break through the harsh and dangerous Mars environment. "An exploration truck with strong power to break through meteorites and move forward resembles the CA1000's powerful output and various performances and is reinterpreted using Astell&Kern's existing brand identity." Like the usual AK aesthetic, the chassis looks like something from the future: lines and sharp edges, various textures playing with each other, large and oversized volume knob. The device is striking and wouldn't be out of place being featured in an art museum. Despite being a little confused by the intent of the portable amp at first, it was unmistakably beautiful. I feel like I want to write an entire review just on the design of the CA1000 because regardless of its relatively small size, there is so much to talk about from the precision of the craftsmanship to the fact that it looks like it costs four times as much as it actually does.
The one thing that remains the same as their more popular hi-res music players is the rectangular screen. It's about the same size as the SR25 MKII screen, so it's on the small size. Warning: it's not for fat fingers. However, given the size of the ACRO, anything larger would make the device bigger and heavier. The screen can tilt up from the chassis, allowing you to angle the screen upwards to about 60 degrees from the lying down position. The hinge is excellent, resulting in absolutely no movement when raised. The top of the screen is angled to the back, allowing access to get your fingers under the screen when it's laid flat.
The chassis is designed well and the controls are intuitively laid out. On the front of the device, you'll find 4 separate headphone jacks: quarter-inch (unbalanced), 3.5mm (unbalanced), 4.4mm (balanced), and 2.5mm (balanced). Above those headphone jacks you'll find 4 small silver buttons: power on/off, track skip (backward), play/pause, and track skip (forward). On the back of the ACRO CA1000, you'll find: Stereo RCA (Out), Stereo RCA (In), Coaxial, Optical, microSD, USB-C (Charge), and USB-C (Data/Audio). The back of the ACRO is a glossy black glass panel.
On the right side of the ACRO is the oversized volume knob. This is a staple design for all Astell&Kern music players. The knob on the ACRO CA1000 however works more like a custom rimmed performance tire, rather than the usual tactile experience of their DAPs. The rotation is incredibly smooth, while still retaining the feel of the clicks, the knob is textured in a way that you can easily grip with the pads of your fingers. Astell&Kern cut out a section of the chassis on the top of the knob so that it can also be accessed from above, rather than just the side. It's a premium design for a premium media player.
---
Astell&Kern have varied signatures for their DAP lineup - ranging from warm and musical with the usage of AKM DACs like on the SP2000 flagship, and then there's the other side of the spectrum with the SR25 MKII and the hyper-detailed and forward CS DAC chips. Astell&Kern even have products like the SE200, SE180, and the SP2000T that can be adjusted in signature to your listening preferences.
Astell&Kern has made detachable amplifiers for their DAP products in the past. They even have super-powerful DAPs like the KANN series that have beefed-up amplifier sections for more powerful headphones. However, the ACRO CA1000 is Astell&Kern's first venture into a standalone headphone amplifier and digital audio player combination, with a portable form factor. It's a standalone headphone amplifier in the sense that you have analog RCA/Coax/Optical I/O giving you connectivity options apart from just a headphone. What also makes the CA1000 special is the fact that the amplifier has four gain stages, so you can pick the necessary power output and/or battery duration as needed. three of these gain levels match that of the previously most powerful Astell product: the KANN Alpha music player. The lowest output will give you 2Vrms for unbalanced and 4Vrms for balanced connections. Mid-level gain gives you 4Vrms for unbalanced and 8Vrms for balanced connections. The high-level gain will provide 6Vrms for unbalanced and 12Vrms for balanced connections. If you left it there, it's pretty impressive power output for a portable device in general, let alone a music player or small portable headphone amp. But the ACRO CA1000 takes it one step further, offering you a whopping 8Vrms for unbalanced and 15Vrms for balanced connections. Let's put this another way: the HIFIMAN Susvara is one of the most power-hungry headphones we have in the office here. The ACRO didn't even flinch: while not even plugged into external power.
I was walking around my office listening to the Susvara untethered. We live in amazing times.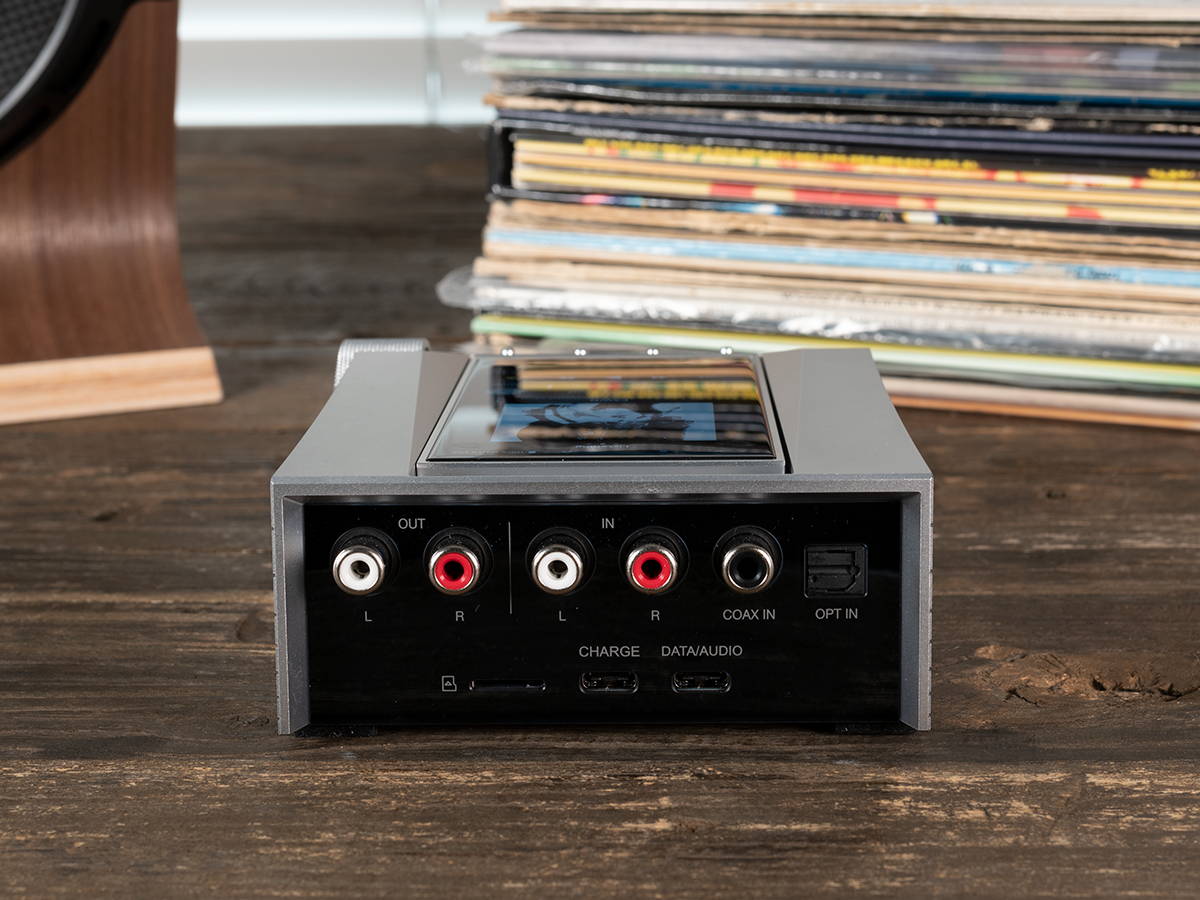 The ACRO CA1000 is equipped with four ES9068AS DACs which provide a nice detail-oriented sound signature. Being an ESS chip (their top-of-the-line 2-channel DAC), you should expect a balanced overall sound with plenty of resolution. There is also an amazing amount of output power without distortion, and the way that Astell&Kern designs their circuits, they implement relays to block connectors that are not in use - resulting in the removal of any interference and noise from the output. The 'natural' tone of the CA1000 is pleasant, and as we'll see, you can tweak the sound also quite a bit according to your personal listening preferences.
That power also goes a long way when it comes to the sound quality that the CA1000 provides. Depending on your headphone power requirements, make sure that the headphones are getting enough juice provided by the ACRO's gain settings. Under-powered headphones will not yield good sound quality. For my testing setup, I paired the ACRO with the Dan Clark Stealth Headphones and a Black Dragon Premium Cable for Dan Clark Headphones.
In high gain, I cranked up Crab by Weezer. If you want walls of guitars, go with early 2000s Weezer. I'm impressed at how much the clarity of the drums carries through the wall of distortion (referring to the guitars, of course). The attacks are nice and crisp, from the thump of the kick to the roll-off on the crashes. River's harmonies with himself add warmth to the vocals, thickening them up nicely with the spread of guitar tracks. The distortion on the guitars is nice and smooth - the overdriven crunch creating a toasty pallet that energizes the song from start to finish. The power coming from the ACRO provides some nice separation and headroom compared to the other gain settings (apart from the super gain setting), but the high gain was the sweet spot with battery power considered. The nice thing is that Astell&Kern has your hearing under consideration when changing the amp settings - each time you change the gain setting the volume automatically minimizes so you don't kill your eardrums by accident. Good move there, Astell&Kern.
Sometimes you just need to put some Phil Collins on. No reason. It's just - Phil Collins. The first solo bop of his solo career "Against All Odds" - and even though I wasn't around for it at the time, you should check out the absolute train wreck of a performance of his song (that was nominated for Best Original Song) by Ann Reinking at the Academy Awards in 1984. Collins is synonymous with power ballads. You spend the first part of the song on an 80's cloud of analog synths and electric piano. Collin's voice is smooth and melodic, and he starts hitting those higher notes with sincere power during the first chorus. The ACRO sounds just as smooth as Phil's voice in this section. The pads and synths create this foundation for the song that is musical, filling in the soundstage while the vocals carry the song forward. Just when you're getting into the groove - BAM - classic Collin's drum fill. This song just reached a whole new level of awesome. Those drums and the gated reverb that Collins made famous in the 80s are responsible for at least half of the millennial generation today. The gated verb on the drums carries well in this setup. The snare trailing with the tom hits sounds gigantic on the Stealth and ACRO combo, as the soundstage combined with the level of detail gives you a much larger listening "space" in the music. I consider it a win when I don't have to mess with the equalizer on a device, and the ACRO's signature is just the right balance where there are not too many competing frequencies.
The ACRO is going to sound great for just about every genre out there. It's detailed and provides plenty of dynamic range for headphones of any caliber. Portable power is where the ACRO shines, and the more power you can throw at your headphones, especially planar dynamic drivers, the better they will sound. When it comes to speakers, you're going to need an active pair, as the amp will not be able to provide enough power for a larger set of passive bookshelf speakers. You can always connect the ACRO CA1000 to an amplifier for speakers as well. The configuration options are numerous for such a versatile player. For the size, it's an impressive amount of power in a portable unit with an equally impressive sound quality that will be sure to please any music lover with varying power needs.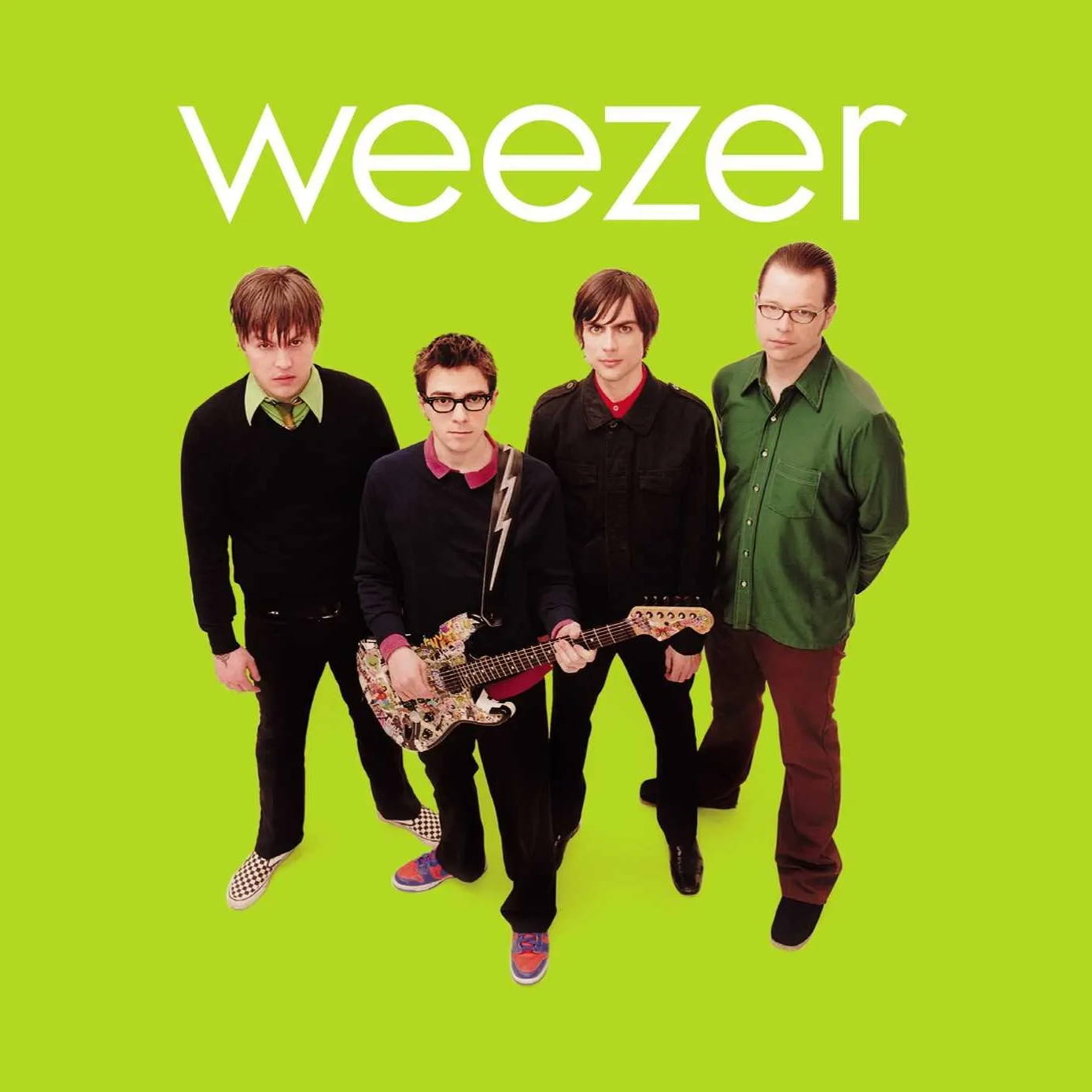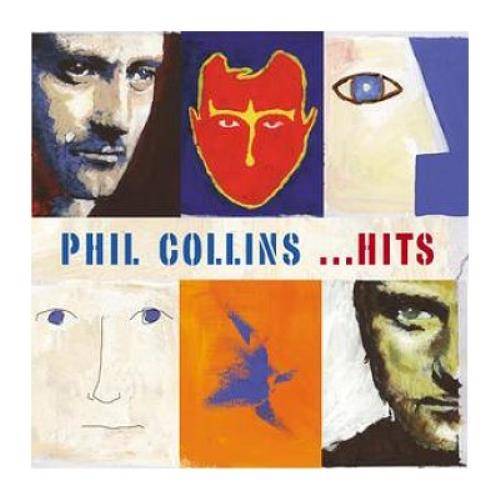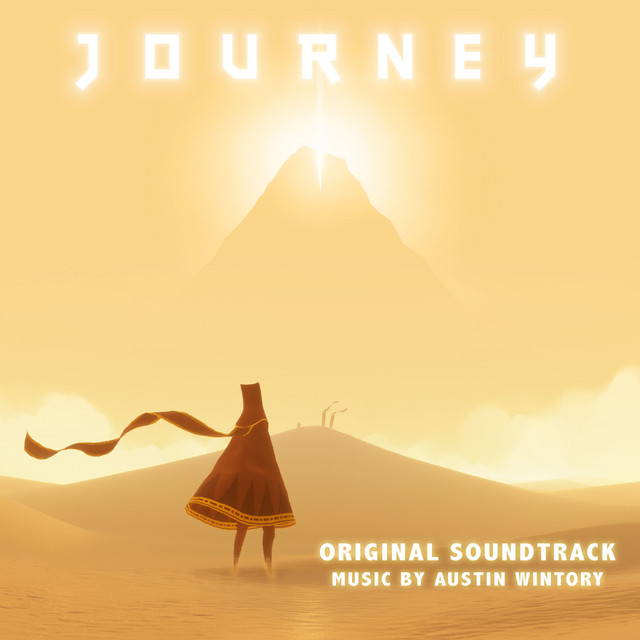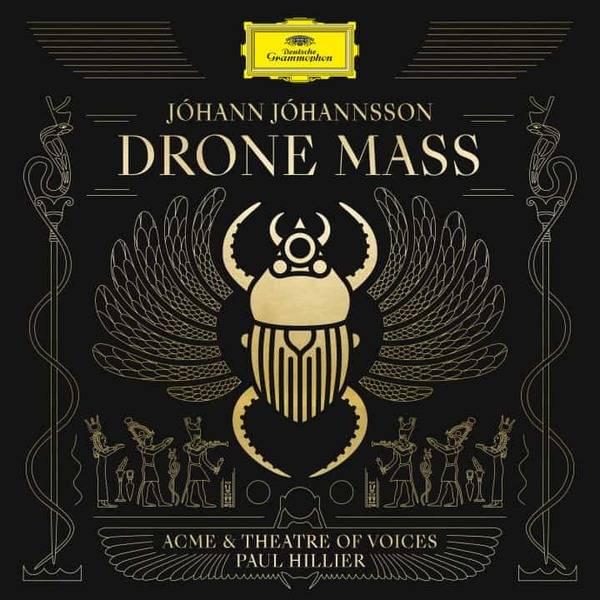 Songs/Albums:
Crab by Weezer (The Green Album)
Against All Odds by Phil Collins (Phil Collins...Hits)
Journey Game Soundtrack by Austin Wintory (Journey OST)
Triptych in Mass by Johann Johannsson (Drone Mass)
---
Gain Settings: The ACRO CA1000 sports four different amplifier gain outputs for various power settings. The lowest output will give you 2Vrms for unbalanced and 4Vrms for balanced connections. Mid-level gain gives you 4Vrms for unbalanced and 8Vrms for balanced connections. The high-level gain will provide 6Vrms for unbalanced and 12Vrms for balanced connections. If you left it there, it's pretty impressive power output for a portable device in general, let alone a music player or small portable headphone amp. But the ACRO CA1000 takes it one step further, offering you a whopping 8Vrms for unbalanced and 15Vrms for balanced connections. The ACRO is a portable powerhouse even more so than the Astell&Kern Kann Alpha and Kann Cube. The footprint isn't much larger than the Cube, to begin with, so the fact that they've crammed this much power into such a (relatively) portable package is impressive, to say the least. The RCA connections in the back will also allow you to connect to active speakers or an additional amplifier for speaker outputs. In my testing setup, it was able to power even some of the most power-hungry headphones on the market like the HIFIMAN Susvara.
The easiest way to set the amp output is by swiping down from the home screen. There you will see various settings, the third being the 'AMP' setting (with the current gain setting listed underneath). Continue to press this button to cycle through the gain settings in order (from low, mid, high, super). Keep in mind that the volume level will reset each time you change the gain setting on the amplifier. This is done as a safety precaution to prevent damage to your ears and the device. The other way to adjust the gain setting is to go to the main menu and select "Settings." Scroll down and click on "AMP." There you will see the four gain settings with a green checkmark next to the currently selected gain setting. Note that the AMP settings only apply to the headphone output port on the front of the product.
Battery Power: The ACRO is equipped with an 8,400mAh battery to provide up to 10 hours of continuous playback. Battery time approximations are based on a lot of factors like format, bit and sample rates of the music you are playing, playback volume, gain setting of the amplifier, screen brightness, and the power requirements of the attached headphone. You can prolong battery life by adjusting some settings, but I would consider 10 hours on a device like this respectable. A full working day away from home is the gold standard, and in my testing scenarios, the ACRO had no issue in this regard.
Fast Charging: The ACRO CA1000 supports fast charging via USB-PD 2.0. When using a USB-C adapter that supports USB-PD 2.0 fast charging, the ACRO can charge to 50% in one hour, and fully charge in about 2 and a half hours.
Crossfeed: Astell&Kern added the Crossfeed feature which simulates a speaker-like listening experience when listening to your music on headphones. It mixes parts of the original signal from one channel and sends that signal to the opposite channel with a time difference to center the sound image. In a typical headphone listening experience, these left and right channels are strictly independent and do not mix. Through the use of detailed settings such as Shelf Cutoff, Shelf Gain, and Mixer Level, you can set the level of crossfeed according to your listening preferences.
Streaming: The Astell&Kern ACRO features all of the latest streaming functions of other DAP music players by the manufacturer, including Tidal, Qobuz, and Spotify. Note that some of these music apps come preinstalled on the device, but you'll still need to download the latest version of the app and install it. Also, note that Astell&Kern's version of the music app does not allow for downloading for offline listening. You'll need to install the APK version separately and download music to listen without a connection. You can find out more in our blog about pre-loaded apps HERE. Keep in mind too that you'll need to reauthenticate offline music after a period of time if you plan to stay disconnected for an extended duration. The nice thing is that you can select the music file size and the file type when downloading to better manage your storage. Keep in mind that higher resolution audio files take up more space, so if you're trying to save space use a lesser resolution.
---
For my testing setup, I paired the Astell&Kern ACRO CA1000 with the Dan Clark Stealth Headphones with a Black Dragon Premium Headphone Cable. Depending on the Astell&Kern player, they tend to lean more on the detailed and analytical side (except the flagship SP2000 DAP, and the SP2000T and SE180), and the Black Dragon's copper strands help to add more musicality and warmth to the music. It's good to try to find a balancing act between the signatures of your music gear, to make sure you are getting as much of a natural sound as possible. Everything has a signature, and if you have DAP and a pair of headphones that are both either forward and detailed, or warm and musical, then that signature will be stacked and exacerbated (giving you boosted frequencies for that signature, either desired or undesired). When you're connecting to an amplifier or active speakers that might have a warmer sound signature, then the Silver Dragon Interconnect would also be a good option to balance out any warmth with extra detail and clarity. Black Dragon Interconnects would be good for a more forward-sounding speaker setup.
Of course, feel free to Contact Us with your personal headphones or system and we'll be happy to make a personalized recommendation based on your existing gear.
About Dragon Cables
Generally, stock audio cables are manufactured with subpar materials, metals with impurities, poor geometries, and an overabundance of layers to make them look and feel like a fire hose. Inconsistency and lack of quality control in stock cables can lead to poor sound quality and a veiled sound vs what the musician intended for you to hear and feel from the music. Dragon cables are handcrafted with the highest standards and made to order according to your specific needs. At Moon Audio, we create a custom cable for you using the highest quality UP-OCC silver or copper conductors that can be manufactured. UP-OCC metals are void of impurities and are optimized for signal transfer and sound quality. We have one of the largest collections of audio and headphone connection options available online and we create limitless audio cable options depending on your specific gear and needs.
Silver Dragon Sound Signature: The Silver Dragon is the original cable. Silver strands clarify instrument separation, increase the soundstage, and find previously lost high and mid-frequency sounds. Transients appear more cohesive and the bass tighter for a more controlled sound. The detail and clarity of the Silver Dragon make it a perfect match for classical music and other genres with many nuanced instruments.
Black Dragon Sound Signature: The Black Dragon is warm and smooth with a musical presentation. Copper strands enhance the body, shape, and immediacy of the music. The detail and expansiveness of the Black Dragon make it a flexible fit where a broad range of musical genres are played. It can also improve bass frequencies on bass-light headphones. The smooth, musical quality makes it a perfect fit for headphones that tend to sound a bit edgy or bright. Despite its warmth, the Black Dragon does not have a laid-back, lush sound. It is much closer to neutral, making it a very natural-sounding cable. For more information on finding your signature sound, visit our Sound Signature Guide.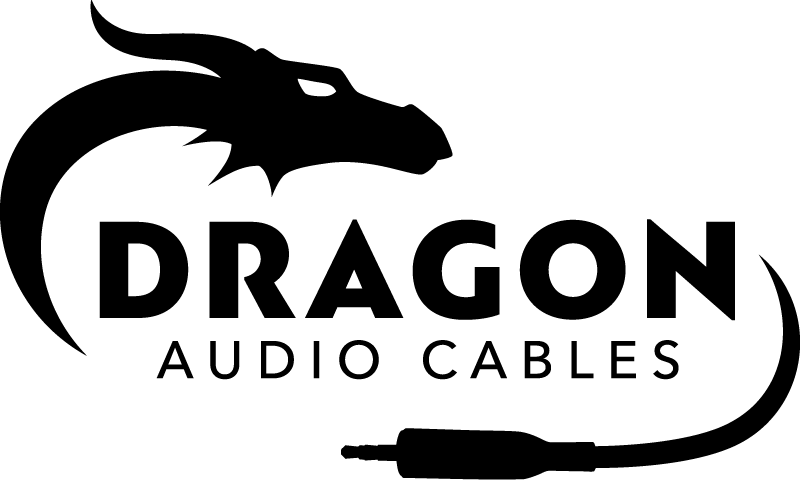 ---
The ACRO CA1000 is a bit of a strange duck and difficult to place in a single category. It's a DAP, DAC, amplifier, and streamer, all wrapped up in a (reasonably) portable package. The ACRO features all of the functionality of an Astell&Kern music player, only adding more power than they've done for any Astell&Kern portable to date. If you have a headphone that requires a lot of power and you want to be able to take them with you, then the ACRO should be a no-brainer. With up to 15Vrms (balanced) output, you'll be hard-pressed to find a headphone that won't work.
Given that the ACRO CA1000's features combine a full-fledged DAP music player and a beefy headphone amplifier, it's a steep price to pay, but considering the fact that a previous power DAP (the Kann Cube) cost $700 less, I would say the price is justified. It's more powerful, has better I/O, a longer battery, and a plethora of updated AK features, the ACRO CA1000 is the kitchen sinks of DAPS. Just ignore that it's almost as big as one too.
(Seriously though, it's not THAT much bigger than the KANN Cube).
---
---
ACRO CA1000

USB-C Cable

Paperwork
---
---
Astell&Kern ACRO CA1000 Portable Amp, Music Player Review | Moon Audio

It's a DAP! It's a DAC! It's ACRO-MAN! I'll start off by saying it's not as weird as you think it is. Remember that time I told you that Astell&Kern never stops innovating? Well, yeah, they did it again. Only this time I was a bit perplexed as to what exactly was on my desk, rather than the usual "Ah, the latest AK DAP," reaction that I usually have. It's clearly a music player, but wait, there's more.
---
---
Technical Features
Model: ACRO CA1000
Body Color: Moon Silver
Body Material: Aluminum
Display: 4.1 inch 720 x 1280 touch screen
Supported Audio Formats: WAV, FLAC, WMA, MP3, OGG, APE, AAC, ALAC, AIFF, DFF, DSF, MQA
Sample Rate PCM: 8kHz ~ 384kHz (8/16/24/32bits per Sample) / DSD Native: DSD64(1bit 2.8MHz), Stereo / DSD128(1bit 5.6MHz), Stereo / DSD256(1bit 11.2MHz), DSD512(1bit, 22.4MHz) Stereo
Output Level (Headphone Out): [Low] Unbalanced 2Vrms / Balanced 4Vrms (Condition No Load), [Mid] Unbalanced 4Vrms / Balanced 8Vrms (Condition No Load), [High] Unbalanced 6Vrms / Balanced 12Vrms (Condition No Load), [Super] Unbalanced 8Vrms / Balanced 15Vrms (Condition No Load)
Output Level (RCA Out): 2Vrms (Condition No Load)
CPU: Quad-core
DAC: ESS ES9068AS x4 (Quad-DAC)
Decoding Support: up to 32bit / 384kHz Bit-to-Bit playback
Headphone Outputs: Unbalanced (3.5mm, 6.35mm) / Balanced (2.5mm, 4.4mm)
Analog Inputs/Outputs: RCA (Stereo pair) x1 RCA (Stereo pair) x1
Digital Inputs/Outputs: Coaxial x1, Optical x1, USB(Type-C) x1 Optical(3.5mm) x1, USB(Type-C) x1
Wi-Fi: 802.11 a/b/g/n/ac (2.4/5GHz)
Bluetooth: V5.0 (A2DP, AVRCP, Qualcomm® aptX™ HD, LDAC)
Dimensions: 4.12"(104.9mm)[W] x 1.77"(45mm)[H] x 5.85"(148.8mm)[D]
Weight: about 32.41oz (919g)
Feature Enhancements: Firmware upgrade supported (OTA)
Operating Temperature: 0℃ ~ + 40℃ (32℉~ 104℉)
OS
Supported OS: Windows 7,8,10 (32/64bit), MAC OS X 10.7, and up
TECHNICAL FEATURES (CONT.)
AUDIO SPECIFICATIONS
Frequency Response: ±0.024dB (Condition : 20Hz~20kHz) Unbalanced / ±0.018dB (Condition : 20Hz~20kHz) Balanced / ±0.048dB (Condition : 20Hz~20kHz) RCA ±0.059dB (Condition : 20Hz~70kHz) Unbalanced / ±0.056dB (Condition : 20Hz~70kHz) Balanced / ±0.048dB (Condition : 20Hz~70kHz) RCA
S/N: 107dB @ 1kHz, Unbalanced / 115dB @ 1kHz, Balanced / 119dB @ 1kHz, RCA
Crosstalk: -105dB @ 1kHz, Unbalanced / -124dB @ 1kHz, Balanced / -121dB @ 1kHz, RCA
THD+N: 0.005% @ 1kHz, Unbalanced / 0.002% @ 1kHz, Balanced / 0.0004% @ 1kHz, RCA
IMD SMPTE: 0.0008% 800Hz 10kHz (4:1) Unbalanced / 0.0004% 800Hz 10kHz (4:1) Balanced / 0.0003% 800Hz 10kHz (4:1) RCA
Output Impedance: 3.5mm, 6.35mm (1ohm), 2.5mm, 4.4mm (2ohm), RCA (2ohm)
CLOCK SOURCE
Clock Jitter: 25ps (Typ)
Reference Clock Jitter: 70ps
MEMORY
Built-in Memory: 256GB [NAND]
External Memory: microSD x1 (Max. 1TB)
BATTERY
Capacity: 8,400mAh 3.8V Li-Polymer
Charge Time: about 2.5 hours (9V / 3A PD2.0 Fast Charging) | 7 hours (5V 2A General Charging)
Playback Time: about 10.5 hours (Standard : FLAC, 16bit, 44.1kHz, Unbalanced, Vol.40, LCD Off, Low Gain)
---
---