Fun Fact: Astell&Kern Music Players Are Roon Ready!
Last year it was announced that select Astell&Kern DAP music players received Roon Ready certification, officially allowing you to set up your DAP as a Roon endpoint. It might be a bit daunting to figure out how to set this up, but we'll walk you through the process step-by-step so you can get the most out of your Astell&Kern music player and Roon integration.
Current Roon Ready Astell&Kern DAP Music Players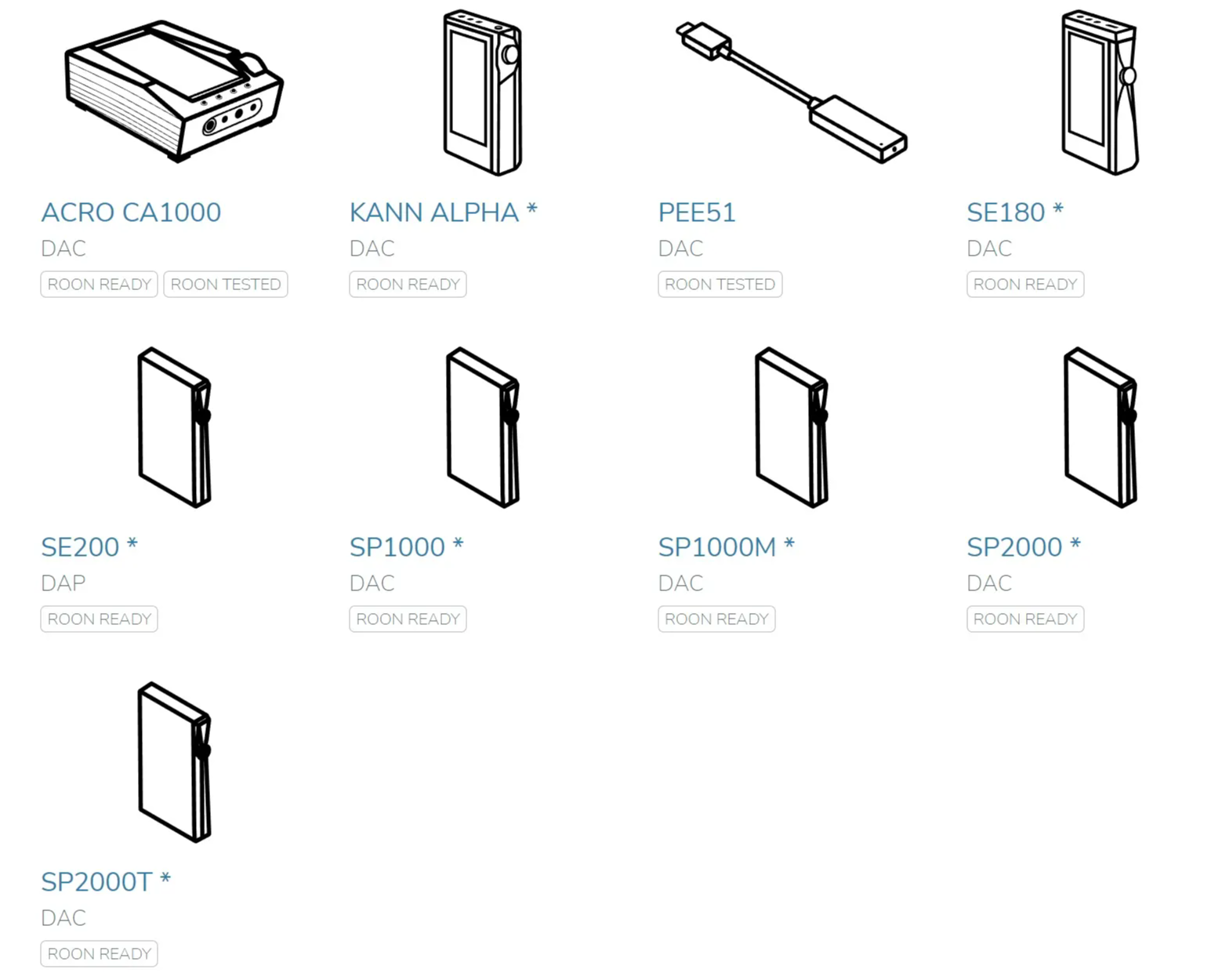 As of April 1, 2022, the current lineup of Astell&Kern DAPs that are Roon Ready are as follows:
* Limitations of the Android Operating System used on this device can sometimes lead to unreliable RAAT group sync. Learn More.
Roon Ready Device: Roon Ready network devices have Roon's streaming technology built in, and are certified by Roon Labs to provide the highest level of quality and performance in network streaming.
Roon Tested Device: Roon Tested devices work over USB, HDMI, AirPlay, Google Cast, and other protocols. They have been profiled by the Roon team to ensure simple setup and effortless daily use.
---
Setting Up Astell&Kern DAPs With Roon
Setting your DAP up with Roon has never been easier now that many
A&K DAPs
are Roon Ready
TM
. More information on Roon Ready can be found here:
To set up your device up to work with Roon, please follow these steps:
Step 1) First, you will need to make sure your Roon Core is set up and currently running over your Network.
Step 2) Once you have Roon up and running, connect your Astell&Kern DAP music player to the same network as your Roon Core/player. Roon will not be able to communicate with your music player if they are not on the same network.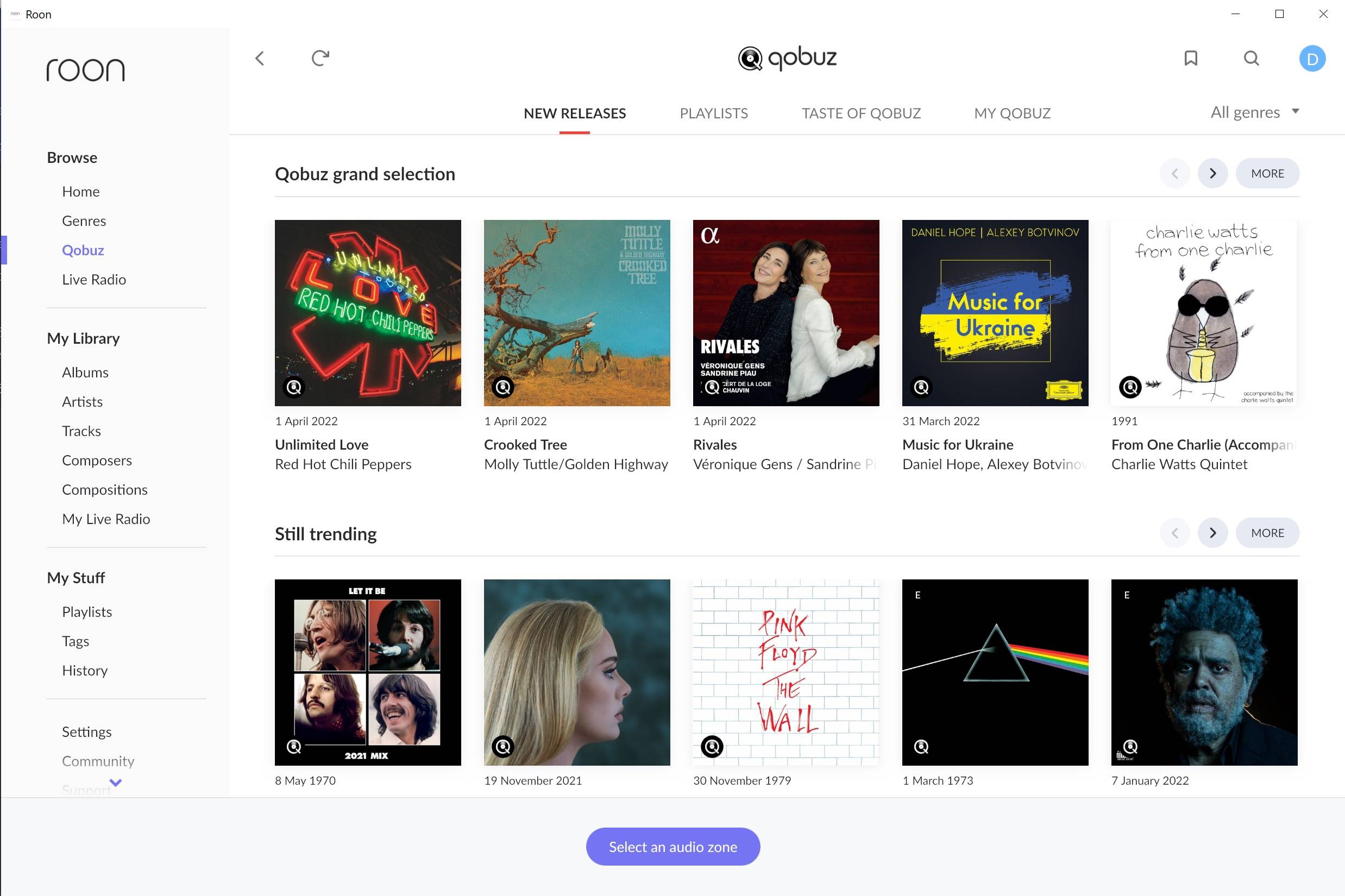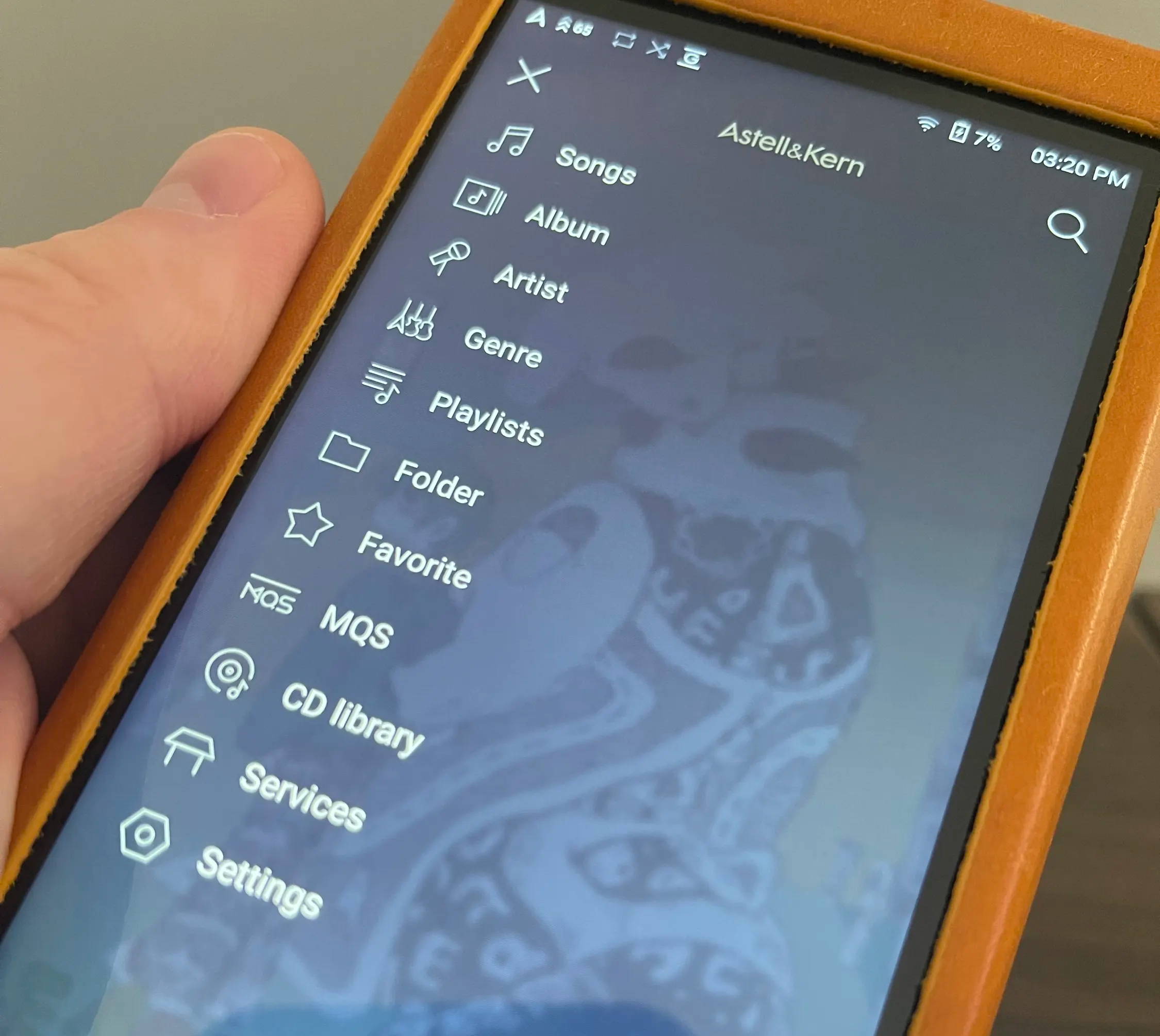 Step 3) On your DAP, navigate to the settings panel by pressing on the Astell & Kern logo and then pressing on the "Settings" option found at the bottom of the settings list.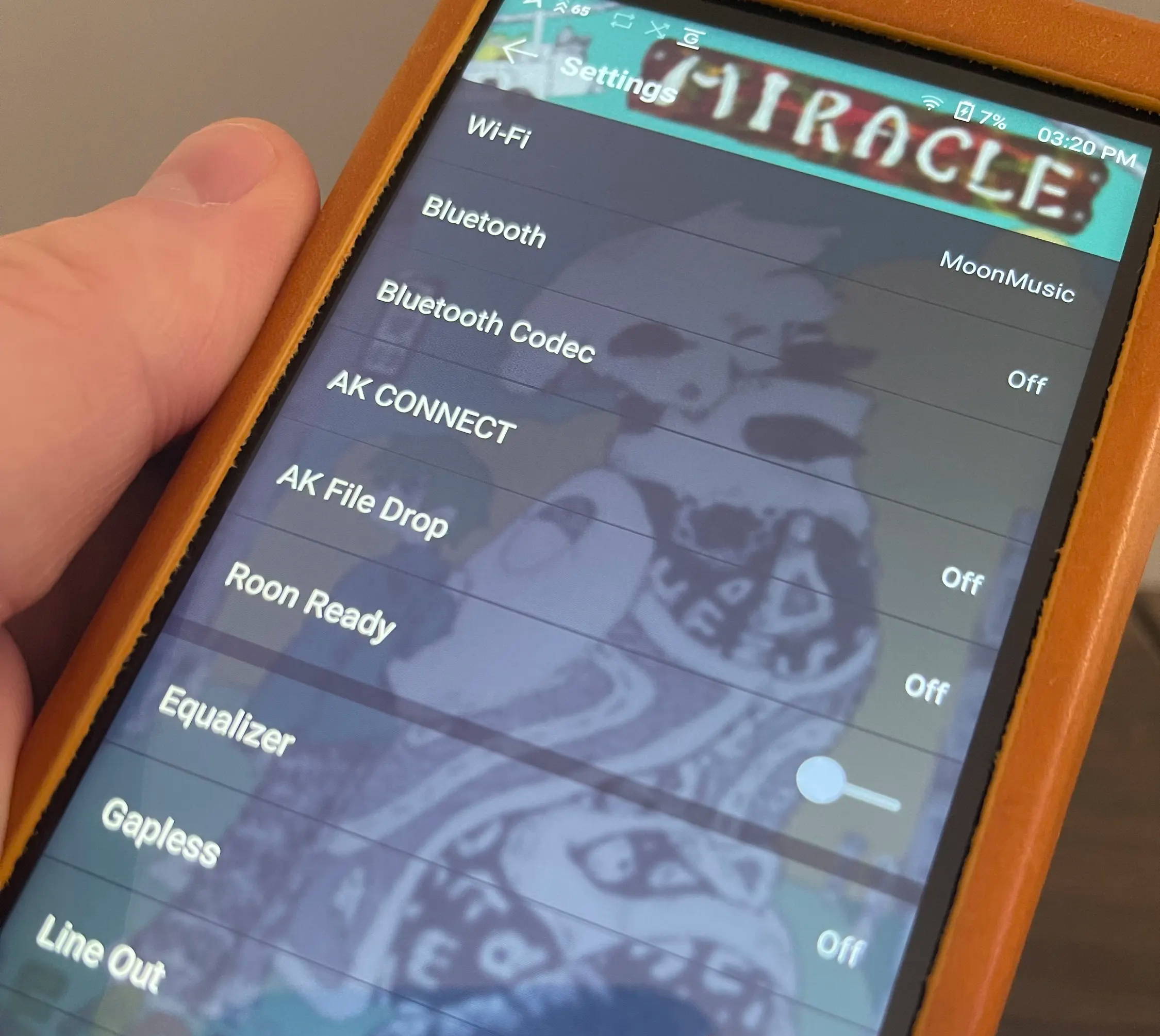 Step 4) Open the Settings menu and find the option for "Roon Ready."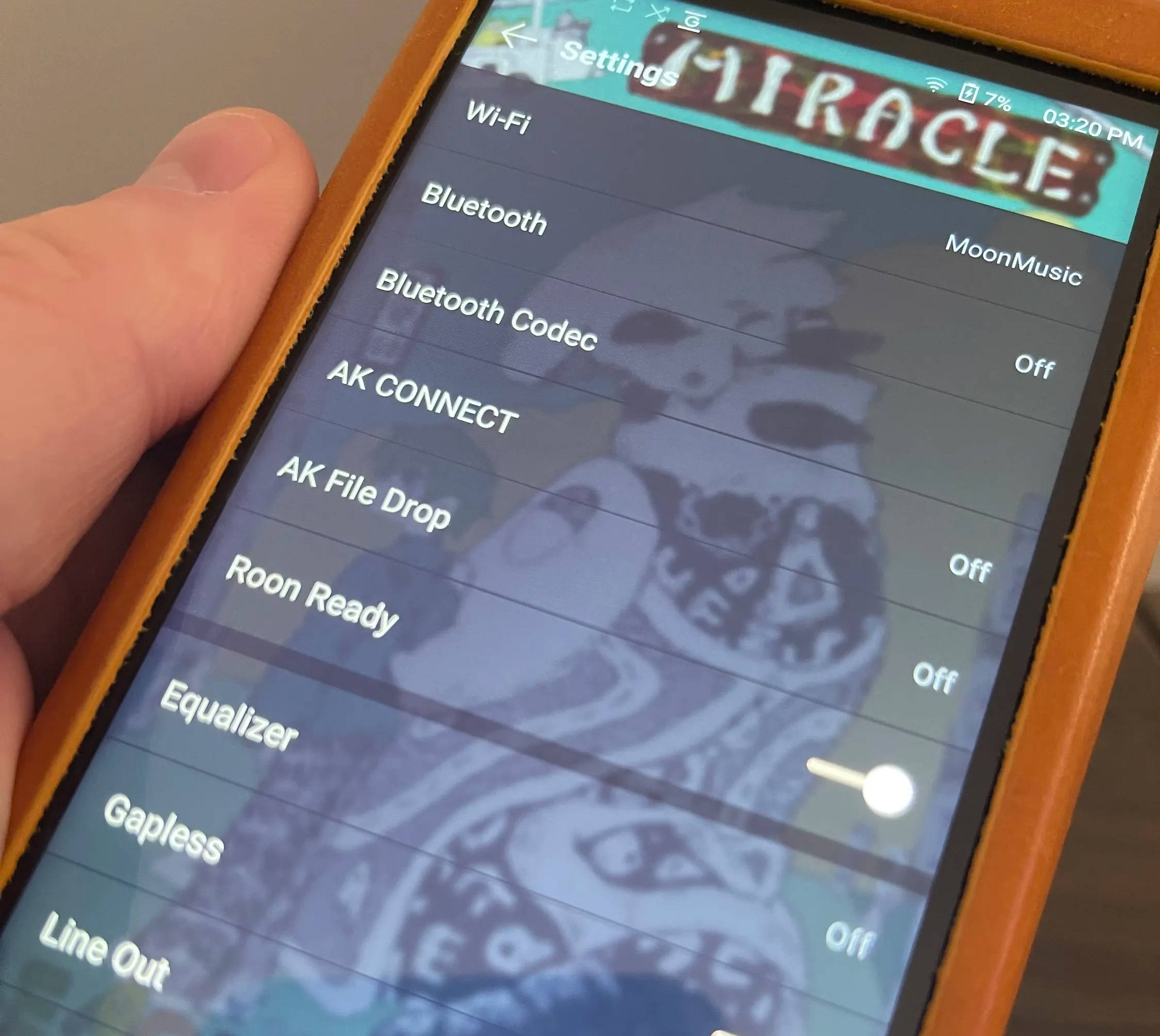 Step 5) If not selected already, tap on the setting to activate and you will see the slider appear as shown here indicating that "Roon Ready" is now available.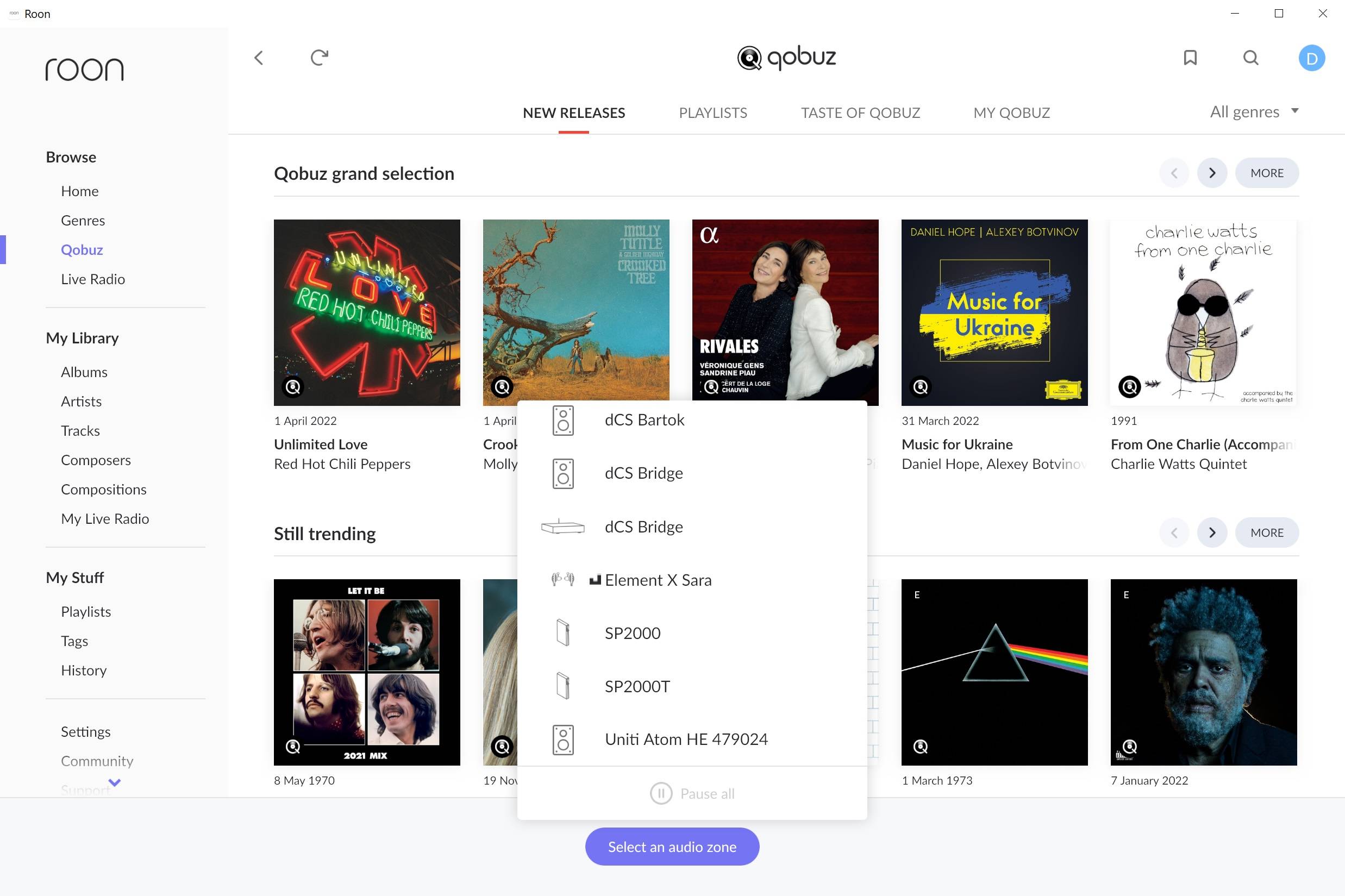 Step 6) Next, go back to your Roon Core, Computer, or Roon Remote device and navigate to the audio panel. In the screen above, you'll see it in a light purple in the bottom center labeled, "Audio Zone." There you will see all available devices. Select your DAP as the Audio Zone. In this case it is the SP2000T music player. You can also give it a nickname if you want to better identify the device.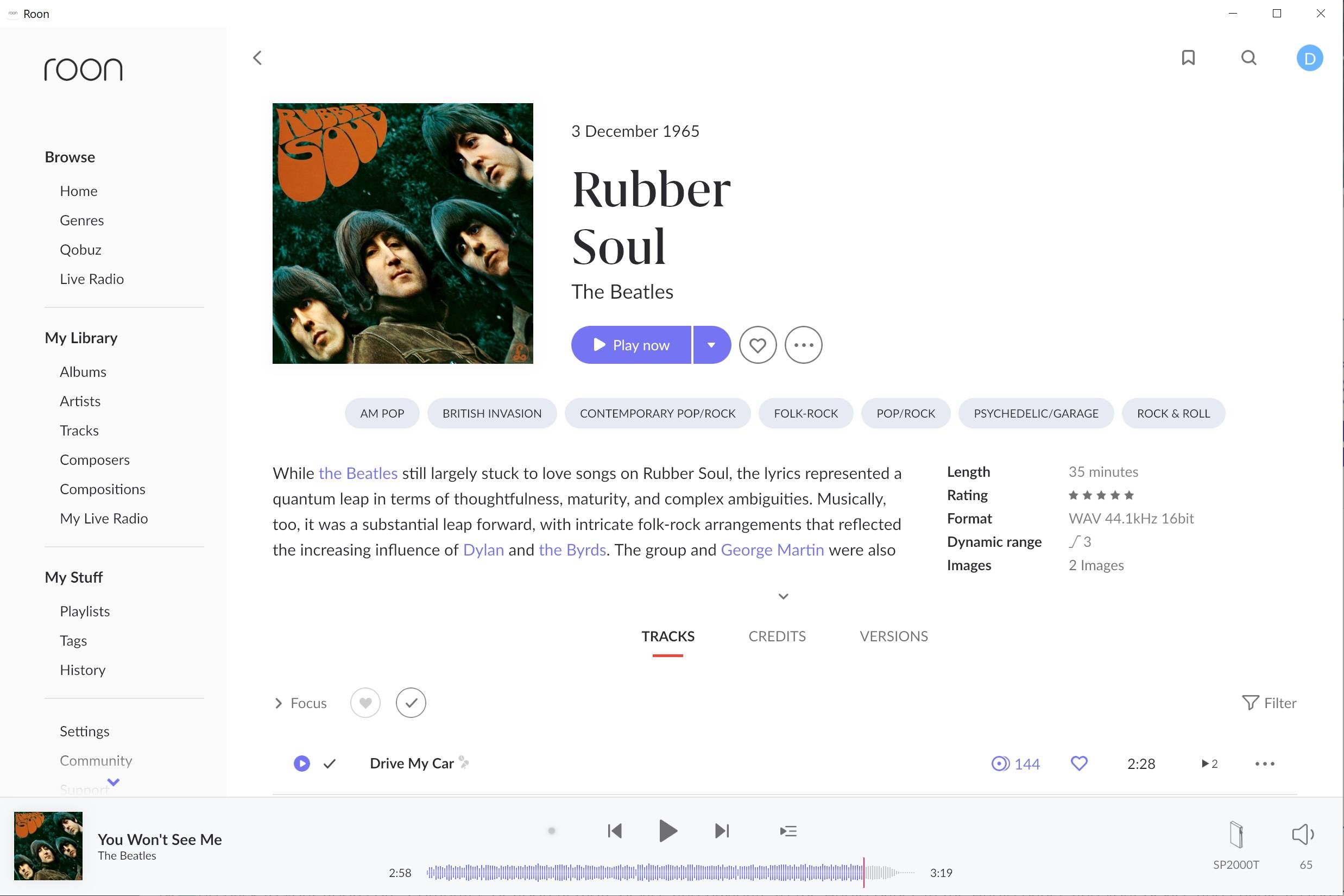 Step 7) You can confirm that your DAP is selected by checking the icon in the lower right of the window next to the volume settings. Here you can see "SP2000T." Then, go back to the main menu of Roon and choose a song for playback.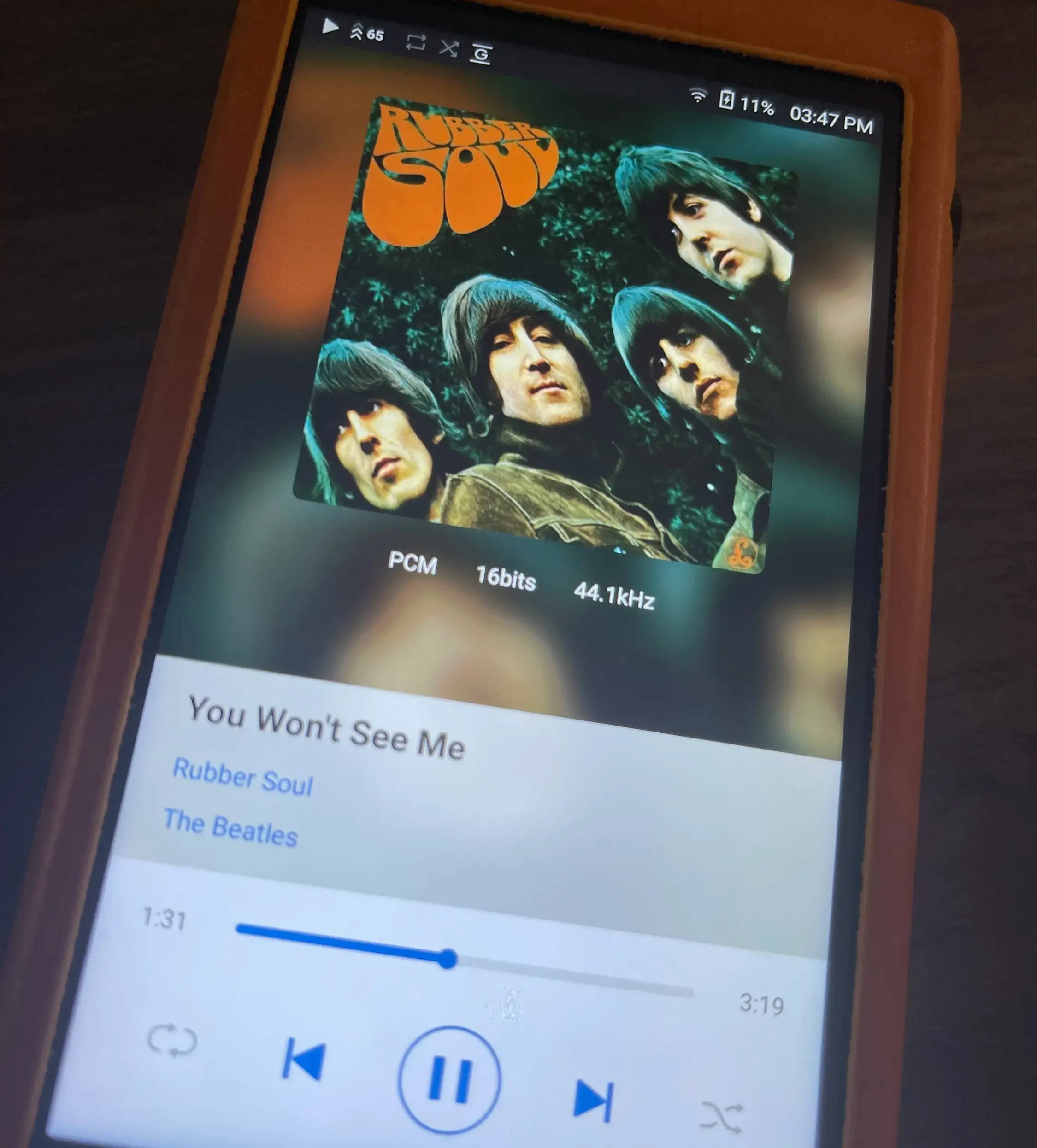 Step 8) Next, you can check on your music player and you should see the track playing back your selection in Roon.
You are now using Roon on your DAP! Keep in mind that you will have limited control of Roon on your music player. You have basic track controls to skip forward or backward and play/pause. At this time, other functions in Roon are not available on the DAP, so to search for a different artist/album/etc. You will need to go back to the remote app or program on your computer.
Remember that Roon Ready is NOT available on ALL Astell&Kern DAP Music Players. Please check the list above to make sure if your AK music player is compatible. The good news is that all future DAPs from Astell&Kern will likely be released Roon Ready, so support for this feature will become much more widespread.
If you have any questions about setting up your Astell&Kern DAP as a Roon endpoint, configuring Roon, or anything regarding music streaming, please leave a comment below and we'll be more than happy to help however we can. Feel free to Contact Us as well via our support form. Happy listening!
---
Original Blog Announcement
Astell&Kern Music Players Receive Roon Ready Certification
New Firmware for the A&ultima SP1000 and SP2000 DAPs adding Roon Ready support will be available on March 16th

Astell&Kern is one of the world's finest manufacturer's of digital audio players. Recently they announced that two of their players from the A&ultima line of flagship players have received Roon Ready certification. The SP1000 and SP2000 music players will become Roon Ready via a firmware update to be released over the air (OTA) on March 16, 2021.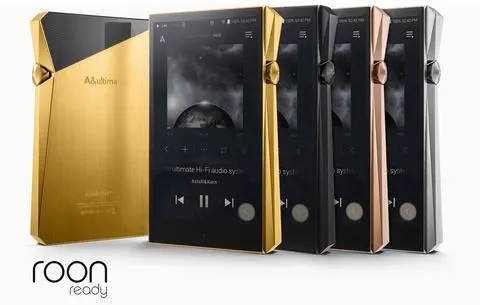 ---
Astell&Kern is a South Korean company that focuses on creating some of the most popular DAPs (Digital Audio Players), CD players, headphones, and home cinema products on the market. The company was founded in 2013 by iRiver with the debut of their AK100 digital audio player (DAP). Later that year they released the AKR01 in-ear monitors to go along with the new music player. The brand name Astell&Kern was created in October of that year to develop their in-brand products.
Astell&Kern products stylistically stand out from the crowd with their modern metals aesthetic, sharp edges, and sleek designs. Their digital music players look like the future. They are best known for high-end music players, portable audio devices, or hi-res "iPods." As the Financial Times notes, Astell&Kern, much like Chord Electronics, is committed to fidelity and quality. To say Astell&Kern media players are HOT would be an understatement. As consumers learn about the need for higher resolution music files to feed our high-quality media players, those made by Astell&Kern have thrived. Astell & Kern's music players are natural partners with great DACs and amps such as Chord's Hugo 2 and Mojo and great headphones or in-ear-monitors (IEMs) such as Astell&Kern Layla AION IEMs, Audeze LCD-4, Fostex TH900 mk2, Sennheiser HD800S, and of course Astell&Kern's very own AK T5p 2nd Gen.
What makes AK different?
Astell&Kern create some of the best music players in the world as our customer reviews note plus their technology is easy to learn and navigate as a newbie or a technology wizard. Our founder, Drew Baird, P.E., and the staff at Moon Audio recommend Astell&Kern high-resolution music and media players for people who love "mobile audio." Astell & Kern (A&K) music players are "iPods on steroids". If you love to listen to music "on the go" and want hi-fi sound AK Digital Audio Players (DAPs) are essential listening gear with Mastering Quality Sound (MQS).
MQS includes high-resolution digital music recording formats from 16-bit/44.1kHz to 24-bit/192kHz. Sound engineering tech-speak can be confusing. More is usually better. Higher amounts of information can mean better sound with crisper highs and fuller lows (bass). The trick is to process and play as much information as possible or as much information as your recordings started with in the first place. Playing all the high-res information captured during the music recording process is Astell & Kern's expertise. You will not believe what your ears were missing once you try AK music players!
---
---
---