Read Time: Approx. 8 min.

The Powerhouse DAP Lineup Gets More Power!
UPDATE 11/1/2023: Please note that the KANN Ultra music player is equipped with Bluetooth 5.3. The current specs and packaging are listed as Bluetooth 4.2 but is due to a miscommunication from the BT certification process.
Guys, they changed the knob! This is the biggest news in recent Astell&Kern history. It's now parallel with the player rather than perpendicular. We live in crazy times. In all seriousness, Astell&Kern just released their latest music player in the powerhouse KANN DAP lineup: the Ultra. The successor to the massively popular KANN Max, Astell&Kern raises the bar yet again on what a portable music player can do in regards to sheer power output. But is that it? Are there other tricks up the KANN Ultra's sleeve?



The KANN digital audio player series is adored by audiophiles all over the world for its performance which focuses on ultra-high output and clear sound. The KANN Ultra, the 5th product in the KANN series, continues the success of the KANN series by providing the highest output of any Astell&Kern player, the inclusion of Triple Output Sound, and an optimized processor and UI/UX to make it even easier to enjoy clear sound performance. With four Gain Modes that provide up to 16Vrms of desktop Hi-Fi level output and sound, and ES9039MPRO Dual DAC chips, KANN Ultra perfectly powers many of today's headphones with high resolution. A separate Pre/Line Out allows users to enjoy the sound with a variety of different devices. Let's find out more.
Astell&Kern KANN Ultra DAP Music Player Review Video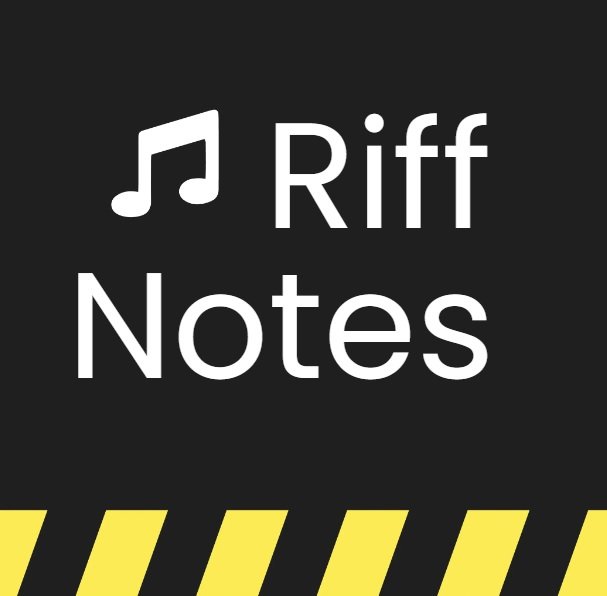 PROS
Incredible power in a portable package - up to 16Vrms (balanced)
Amazing flagship ES9039MPRO DAC - Low-end Extension, transparency
Larger screen, All of the standard AK Features
CONS
So beautiful you'll want to put a case on it to protect the DAP
Larger DAP, but still portable (happy trade-off for more power)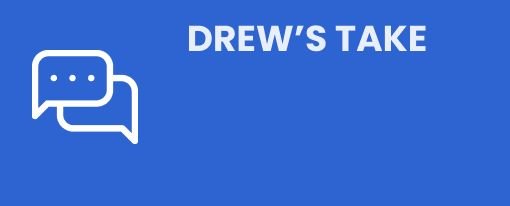 "The most powerful Astell&Kern music player to date. It'll drive just about every headphone on the market, including the Dan Clark AEON Noire, Stealth, and Expanse. The true discrete separate pathway for line out makes it an ideal source for your two-channel home system or a portable amp like the Cayin C9. The C9 has the ability to completely turn off the preamp stage. So if you like the signature of the KANN Ultra, it would be a more affordable option than the Cayin DAPs in terms of being a dedicated Preamp/Source for an End Game Amplifier like the C9."
- Drew Baird, P.E., CEO and Founder of Moon Audio
Astell&Kern know how to design a premium music player. I get excited each and every time one of these DAPs show up on my desk. Right out of the gate, the
KANN Ultra
is much larger than the previous KANN Max, and that's a good thing. A larger touch screen, more real estate, more vibrant colors - it all lends itself to a more immersive experience and doesn't detract from the overall portability in any way. Usually, AK has a glass panel on the back of their players, but this isn't the case with the KANN Ultra. It's a good way to keep the overall weight down. The chassis is as beautiful as ever, with sharp angles and modern design. I'd certainly recommend using a case, however, since it's always a good idea to protect your investments!

The big thing to talk about with the design is the re-design of the volume control/scroll wheel. You can now adjust it with your thumb while you hold the music player in the same hand. It doesn't sound like a big deal, but it does change the experience from every other Astell&Kern music player that I've held before. with the volume wheel adjustment perpendicular to the DAP you have to use the other hand to grasp it to adjust the volume. Being able to see the full circle of the volume adjustment on the back of the DAP is a nice touch - the CNC milling and groove work on the knob is a work of art and lovely to look at. The new standard for Astell&Kern DAPs is the LED ring around the volume knob to give you additional information on the sample rate of the music you're listening to.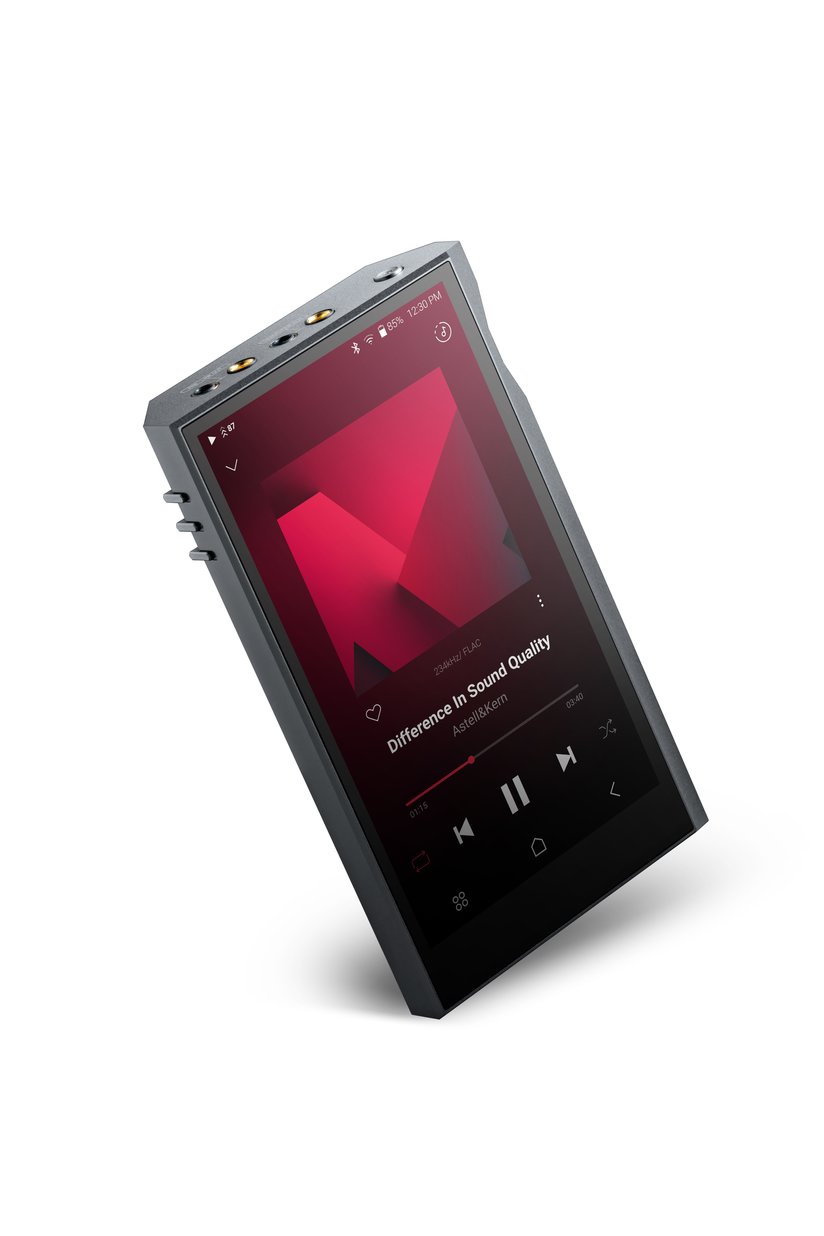 New for the KANN lineup is the addition of a pre and line-out. This expands the compatibility of the music player to be a source for multiple audio system setups. We'll get into more of the pre and line-out options in the Features section, but this is a welcome addition for a powerful DAP like the KANN Ultra.
On the top of the music player, you'll find four ports - a 3.5mm unbalanced and 4.4mm balanced port for pre/line-out, and the 3.5mm unbalanced and 4.4mm balanced headphone outputs. You'll also find the power button next to those. On the left-hand side of the device are three buttons - track skip backward, track skip forward, and play/pause. On the bottom of the KANN Ultra is the USB-C port for charging and USB audio out along with a single micro SD card slot for expandable external storage. On the right-hand side is the volume knob and LED ring for additional track playback information.

The KANN Ultra is also updated with the new Crimson UI/UX that is featured on the flagship SP3000 DAP music player. The user experience is greatly improved and gives the DAP a modern and chic aesthetic that matches the external design. The layout itself isn't drastically changed from the last overlay, so it'll be easy to adapt for new users. Astell&Kern uses an Android OS, but they have their own frontend UI. You'll find all the popular music streaming apps available for download and you can install your own APK packages if desired. Superb styling from Asktell&Kern like always. They're the best-looking DAPs on the market.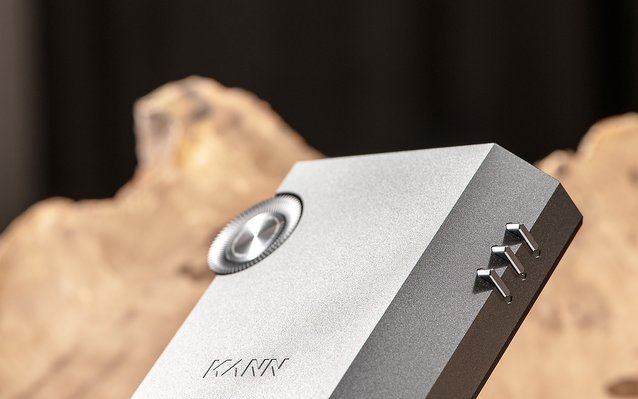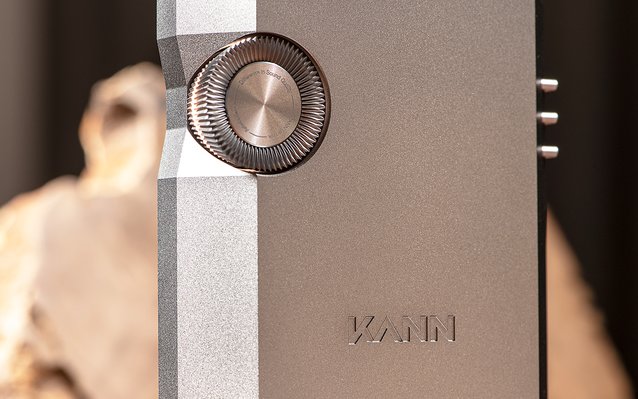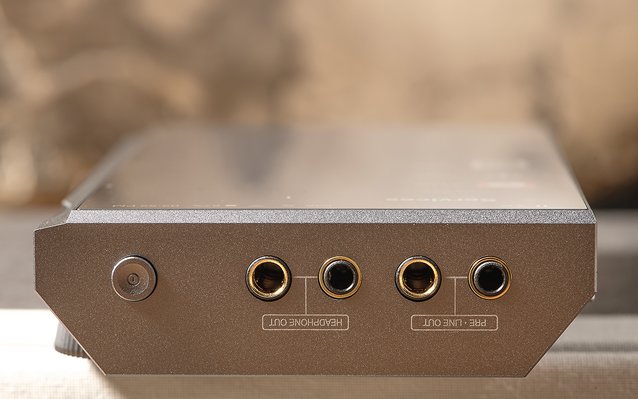 You'll get a lot of that lovely Astell&Kern detail with the Ultra DAP. The thing that sets it apart is the low-end extension and solid bass response thanks a lot, in part, to the great power output. This really translates well with planar magnetics in my listening sessions, where subtleties like the reverberation of the kick drum trail off can be heard. Mids are wonderfully clear and there's lots of transparency in the highs. Chalk a lot of that performance to the new DAC chip we'll talk about in a second.

Testing with the KANN Ultra


For my testing setup, I paired the KANN Ultra with both the Dan Clark Stealth and Expanse with a Black Dragon Premium Cable. Both headphones are pretty hard to drive for most portable setups and needless to say the Ultra handled both with ease. There are four gain modes that we'll get into in a bit, but I had plenty of headroom for these even in the High Gain stage - note that it goes up to an Ultra gain stage above that if needed.

The KANN Ultra is equipped with the new ES9039MPRO DAC in a dual configuration. The new MPRO variant of the PRO chip includes a built-in stereo MQA renderer and eliminates the need for complicated DAC filter tuning. It's also future-proof with the ability to playback up to PCM 768 and DSD 1024. The 9039MPRO has even more advanced modulation than the existing flagship DAC to reduce power consumption, noise, and distortion for better audio performance. It would be one thing if the KANN Ultra was packing just one of these new flagship DAC chips, but it has two, and the sonic benefits from the design are nothing short of superb.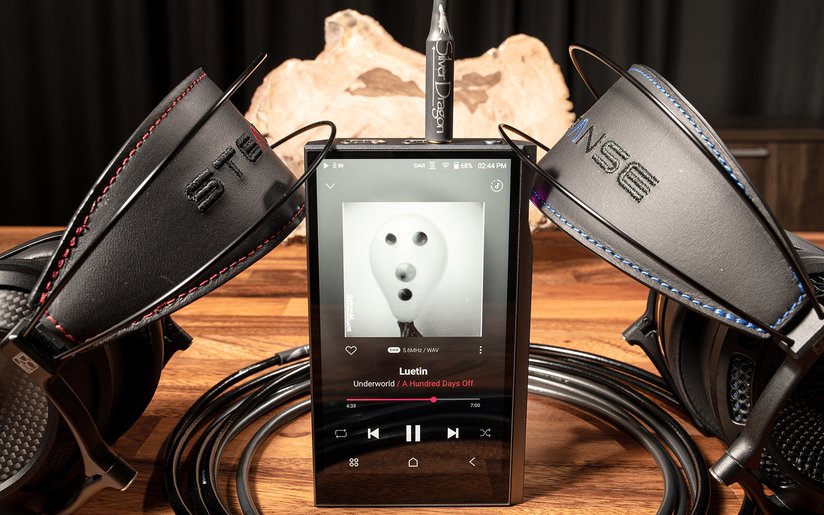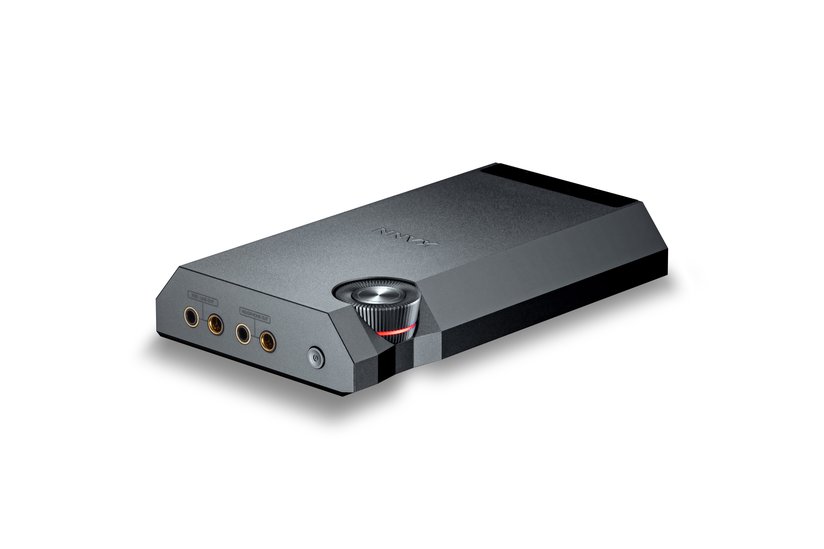 The other part of the sound equation is the gain level. Like the previous KANN and ACRO CA1000 music players, you'll still find 4 options to choose from - only the Ultra can get you a whopping 16 Vrms in balanced mode if you need it. This is 1 Vrms more than any other AK player has offered. It's impressive, to say the least, and the important thing to take from this is that you no longer have to worry about being able to bring your full-size high-end headphones and not being able to power them sufficiently when you're away from your home. The Ultra can literally do it all.
The four different gain stages are great for gauging your exact power needs for either sensitive IEMs or full-size headphones. I didn't have any trouble powering more demanding headphones like the Dan Clark Stealth, Expanse, and Noire, and I certainly didn't have any issues with various IEMs. I didn't head any problems with distortion or overdrive artifacts - it's just a matter of finding the right output for your needs.

The clarity and detail of the chipset stand out with a lot of different genres, but combined with the output of the KANN Ultra and you have a DAP that can go toe-to-toe with some home systems out there. There's a weight to the sound that only a KANN DAP can produce - heft in the bottom end, never bloated-sounding - no-undefined and muddy low end, but rather impactful, precise, and lots of extension. I loved Classical and Jazz with this setup personally - with both the open and closed-back Dan Clark headphones. There is great expressiveness and nuance throughout the performances - a rich-sounding and dynamic listening experience - from the quietest parts to the most bombastic - the parts that get your adrenaline going. This combo's not just good for Classical and Jazz though - Rock, Pop, even Grunge and Metal sound great with this portable setup. You can vary up the headphones and cables for more sonic options too - headphones and cables have individual sound signatures so the options are endless based on what kind of music you like. If you want to use the KANN Ultra as a music source in your home system, we recommend connecting it to a DAC via a Silver Dragon USB Cable - since it does USB Audio out. Keep reading below to get to the Dragon Cable recommendations section where we talk more about what upgrading to a Dragon Cable can do to the sound and performance of the KANN Ultra. Bottom line is that the new flagship DAC is superb, but the real star of the show is the power. The KANN Ultra is the DAP for your hard-to-drive planar magnetics all the way.

I'll make a quick note about wireless and Bluetooth. There is some confusing among the specifications that the Ultra was only equipped with BT 4.2. It is in fact equipped with Bluetooth 5.3. Sure, it's updated, but if you're planning on using the KANN Ultra with your favorite wireless headphones then you're missing the entire point of the DAP. It's like buying a Ferrari and keeping it in your garage to look at. Put that horsepower to good use. That's what it's designed to do.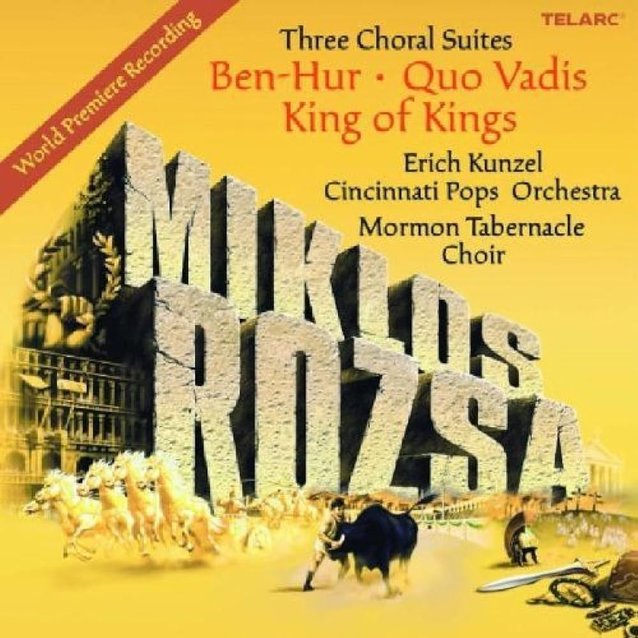 Star of Bethlehem
by Miklos Rozsa
(The Three Choral Suites)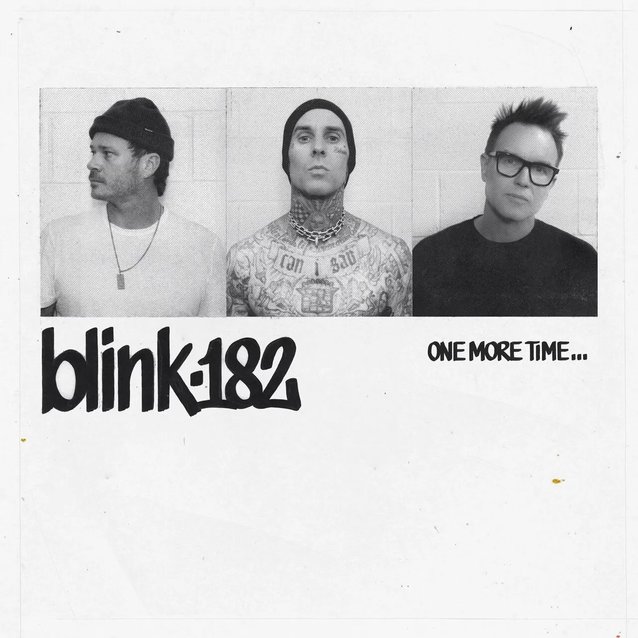 One More Time
by blink-182
(One More Time)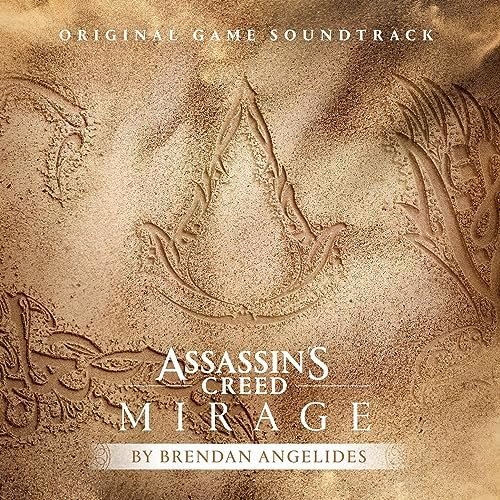 Mirage Theme
by Brendan Angelides
(Assassin's Creed Mirage OST)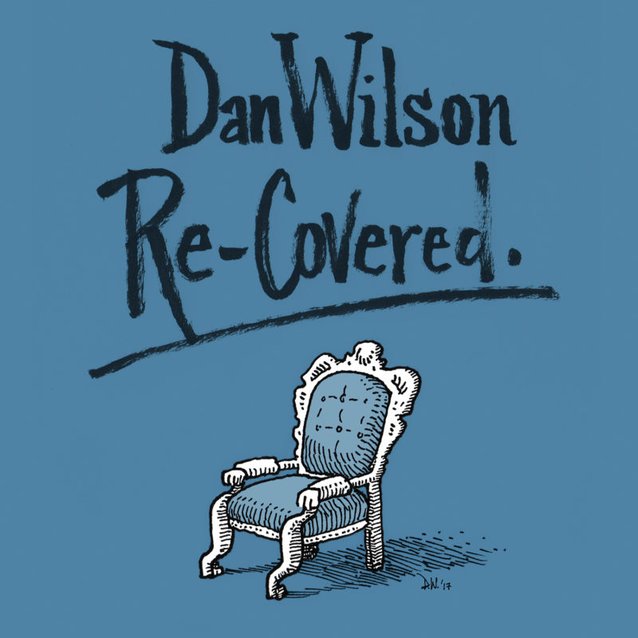 Closing Time
by Dan Wilson
(Re-Covered.)
Astell&Kern is always innovating - and that's why we love this brand! New to the
KANN Ultra DAP
this year is a separate pre and line out to offer users more variety with different devices and outputs. You now have three options on a single audio player: headphone-out, pre-out, and line-out. One of the best things about the new line out is the fact that you can make it a source device for your two-channel home system or pair it with an external portable amplifier like the Cayin C9. There are lots more options now on how to use this DAP.
The size or chassis is also larger - the KANN Max had a 4.1-inch 720 x 1280 screen - the Ultra has been upgraded to a 5.5-inch full HD screen with sharper visuals and vibrant colors. The Ultra also adopts the new Crimson UI/UX found on the flagship SP3000 music player.

DAPs are great at handling all the audio files and formats out there, including flac and wav. Codecs like AAC. LDAC, all your favorite music files, and music apps are available on one device. Your DAP is now your MP3 player/media player on steroids. Audiobooks, FM radio, Spotify, any streaming service, all the best music available to you under one roof. With expandable storage, the KANN Ultra is your perfect one-stop shop for everything you listen to. There's also a larger battery, upgrading from a 5,600 mAh battery to 8,400 - but you'll get about an hour or two fewer on average in battery life and playback time due to the upgraded components and power. Maxing out at 11 hours is absolutely great given the upgrades, everything that's under the hood, and overall performance. Next Gen Octa-core processors, 4 different gain levels, 7 different DAC filters, Digital Audio Remaster, or DAR, tech returns with upsampling possibilities, Crossfeed, Bluetooth, Roon Arc, AK File Drop, BT Sink, equalizer, wi-fi, and all the other Astell&Kern accouterments - and you have another capable and feature-rich high-end music player from Astell&Kern.
Features:
Triple Output Mode Featuring Separately Configured Circuit and Amplifier Designs

HEADPHONE OUT / PRE-OUT / LINE OUT

Next-generation Octa-Core processors with significant high-performance improvements

Supports 4 preset gain settings with ultra-high output up to 16Vrms (Headphone Out)

Equipped with ESS ES9039MPRO Dual DACs

Features Digital Audio Remaster (DAR) technology

Supports playback up to 32bit/768kHz, Native DSD512

Features Astell&Kern's unique TERATON ALPHA technology

Battery 8,400 mAh (up to 11 hours of playback)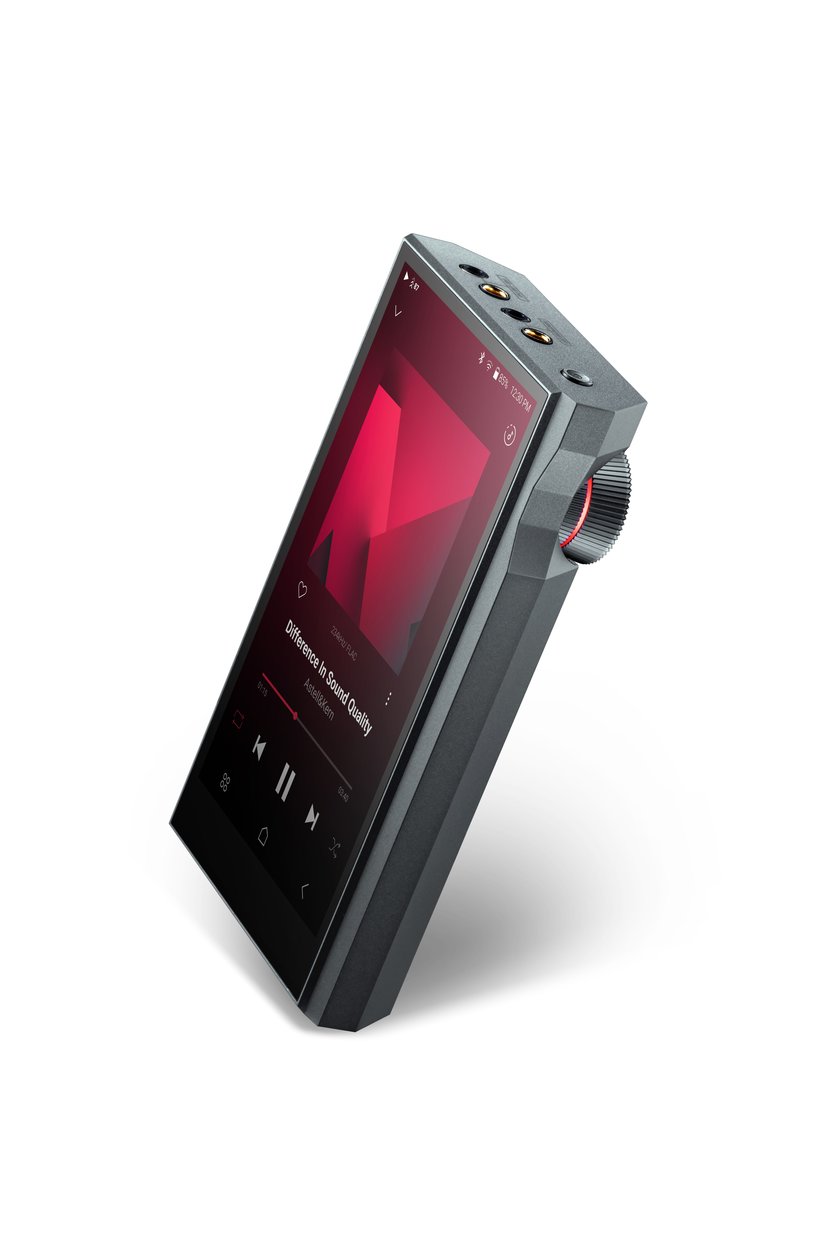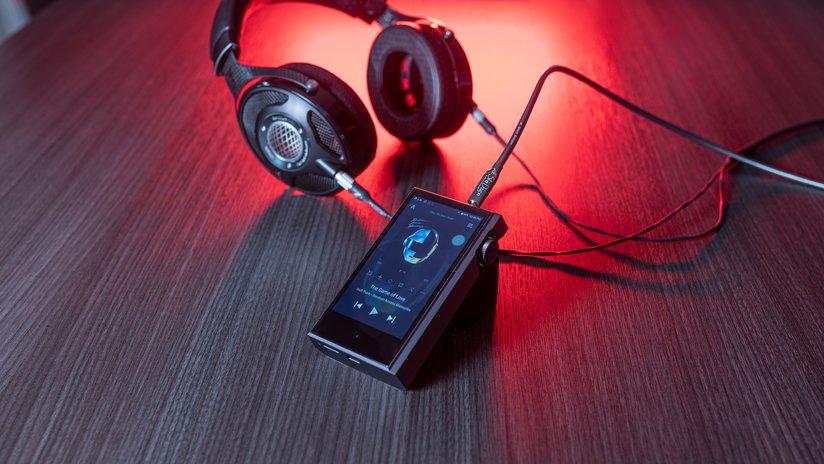 The KANN lineup of music players by Astell&Kern has seen a lot of innovation and upgrades over time. Astell&Kern keeps pushing the boundaries of what a portable music player can do, and we're here for it. Let's take a quick look at how the new KANN Ultra compares to the previous generation KANN DAP -
the Astell&Kern KANN Max
.
The largest departure here with the new model is the size of the music player itself. The Ultra upsizes the DAP from a 4.1-inch screen to a 5.5-inch. The real estate is noticeable and similarly appreciated. The larger size doesn't make the Ultra music player any less portable, because Astell&Kern always does a terrific job with keeping the shape of the DAP ergonomic and lightweight with the materials they choose. The KANN Ultra also features the latest Crimson UI/UX, a sleek and modern-looking interface with a dark and red accented design. It helps the Ultra feel new and updated compared to the older Astell&Kern front-end designs.
It's important to note that this isn't end-of-life for the KANN Max. The Ultra is just another DAP in the KANN lineup to offer tremendous amounts of portable power to audiophiles and music lovers who need it.
The
KANN Max
is equipped with four ES9038Q2M DAC chips and supports up to 32-bit 768. You'll be familiar with the output levels if you know of or have the
KANN Alpha
or the
ACRO CA1000
. You can set the output level on these devices according to your power needs. The low output does 2Vrms unbalanced and 4 on balanced. Mid output level does 4Vrms on unbalanced and 8 on balanced. The high output level does 6Vrms on unbalanced and 12 on balanced. And distinctive to the ACRO and now the KANN Max is the super high gain level, giving you a whopping 8Vrms in unbalanced and 15Vrms in balanced mode. It can't be overstated how impressive it is that a device of this size can output that much power. It's still not going to power a Susvara, but it can pretty much do everything else out there.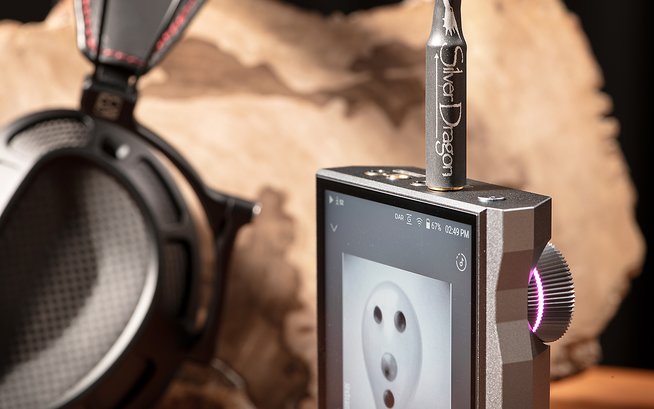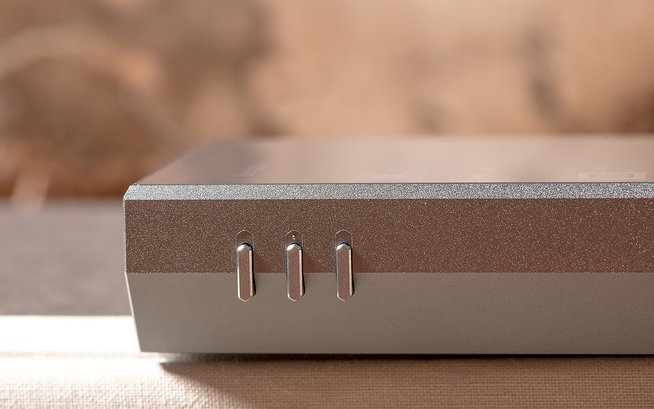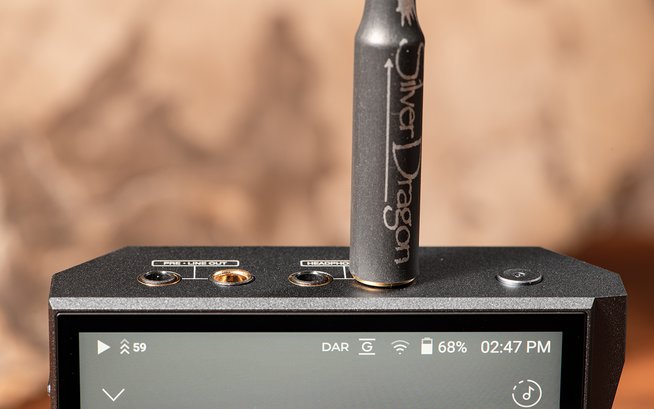 Your gear is only as good as its weakest link, and in most cases, it's the stock cables. Companies just don't put the R&D into their cables like they do for the device. That being said, for the
KANN Ultra
we recommend pairing the Silver Dragon USB. It's a higher-quality cable than your OEM option, and is built to spec with premium materials and components. If there was a Best Dragon Cables of 2023 list the Silver Dragon USB would be number one. Year after year this is our top-selling Dragon cable.
Why is a quality USB cable important for your DAP? Well because it can be used as a high-quality source for your DAC in your home system. It can take the place of a computer to be used as your server and streamer. Some DAPs are even Roon End points. And vice versa - these can also be used as headphone amps & DAC for your laptop when you are working remotely. There are a lot of reasons why you need to make sure your USB cables are not afterthoughts.

Our cables bring out more of what you love in your music and audio gear. If you love your headphones but wish they had a bit more top-end sparkle - a Silver Dragon headphone cable would be a great option. If your USB cables keep dying - as many stock cables do - then check out our quality USB cables. We say time and time again that materials matter, and our cables and custom geometries actually help to bring out those desired properties in your gear and music. We make tons of custom options for our customers so that you can get the right cable for your exact needs. If you have any questions feel free to contact us and we'll be more than happy to help.

Generally, stock audio cables are manufactured with subpar materials, metals with impurities, poor geometries, and an overabundance of layers to make them look and feel like a fire hose. Inconsistency and lack of quality control in stock cables can lead to poor sound quality and a veiled sound vs. what the musician intended for you to hear and feel from the music. Dragon cables are handcrafted with the highest standards and made to order according to your specific needs. At Moon Audio, we create a custom cable for you using the highest quality UP-OCC silver or copper conductors that can be manufactured. UP-OCC metals are void of impurities and are optimized for signal transfer and sound quality. We have one of the largest collections of audio and headphone connection options available online and we create limitless audio cable options depending on your specific gear and needs.
Why Dragon Cables?
You've heard the saying that a chain is only as strong as its weakest link, right? Well, the same applies to your brand-new audiophile-grade headphones or other audio components. The weakest link, in this case, is your stock cable or the cheap interconnects the manufacturer threw in the box just to get you up and running. Why is the cable always an afterthought, when it's just as important as the rest of your system? At Moon Audio, we use the best raw materials in our cables to unveil your music. We believe the materials matter and your audio cables should have the same care and craftsmanship that manufacturers put into their audio components and headphones. Audio cables are ultimately the connection to your music. The fact remains that cabling is often considered the last priority to that of the main product and a means to cut down the overall production costs. It's as simple as that.
The
KANN Ultra
is a portable music player for those who need power on the go. If you love taking your full-size audiophile-grade headphones with you wherever you go, then the KANN Ultra is for you. Drive those headphones to your heart's content - especially if you have some planar magnetics where an increase in power output equates to an increase in sound quality and fidelity. The thing about Astell&Kern DAP Music players is that the premium materials and plethora of features are standard everyday stuff for all their players. These features and such would be reserved for flagship-level DAPs with any other manufacturer. The new flagship-level DAC chips sound stunning, and
combined with the four levels of gain and tons of power behind the wheel, your music will finally have everything it needs to flex its musical muscles like never before.
Larger screen, and more audio-out options, the KANN continues to be a beast. And if you're looking for the most powerful DAP on the market that you can fit in your pocket - in terms of sheer power output for your headphones, then here it is.
The differentiator here is not just the increased output however, but the addition of the pre and line-outs.
This offers the user lots more options with how they want to integrate the music player into their system, either portable, small-form desktop, or even full-blown desktop compatibility as a standalone music source. You're not limited to simply a headphone setup on the go. Options. Astell&Kern has always been stellar about giving the listener options with how and where they want to listen to their music, and for that, we thank you.
Flagship DAPs - Review and Comparison
Music Streaming 102: DAPs, Music Players, Portable Audiophile Gear