"An Effortless Audiophile Listening Experience"
They say it's the journey, not the destination. In my experience with the Sennheiser IE 300, the journey was something I endured on my way to an amazing destination.
The "journey," in this case, involved getting a good seal with the earpieces on this $299 earphone (also called an in-ear monitor, or IEM) from this giant in the audio world. I had a hard time getting these things to sit comfortably in my ears. It took a fair amount of experimenting with tips and positioning. I almost gave up, having determined that this was a thin-sounding IEM that wasn't worth reviewing. But I was wrong -- so wrong:
The IE 300 is an amazing-sounding IEM.
Not only that, but it is actually incredibly comfortable, with a "barely there" fit that feels like it would sustain through the most vigorous head shaking. With no headband and no earcups like traditional headphones, IEMs provide a wonderful sense of freedom, and the IE 300 was among the most comfortable IEM I have had the pleasure of wearing.
The IE 300 is a single dynamic-driven IEM, but its performance belies its single-driver design. It's the first audiophile-focused Sennheiser headphone in several years, so I was eager to see how it compares to other high-end, audiophile-quality IEMs I have listened to.
Sennheiser describes the IE 300 as an "effortless listening experience." I'm sure this is a nod to its compact, portable, easy-to-drive nature. To me, this also means a sound signature that you don't have to figure out. Sometimes when I listen to a new headphone or IEM, it takes a while for me to "put my finger" on the sound, like it's in some way elusive. The U-shaped sound signature of the IE 300 was immediately recognizable -- and really good.
---
Dynamic driver IEM ... Fun, energetic sound; U-shaped signature ... Big sound for a little IEM ... Great with a wide variety of music ... Amazing "barely there" fit with the right ear tips ... Priced right at $299.95
---
Materials, Quality & Comfort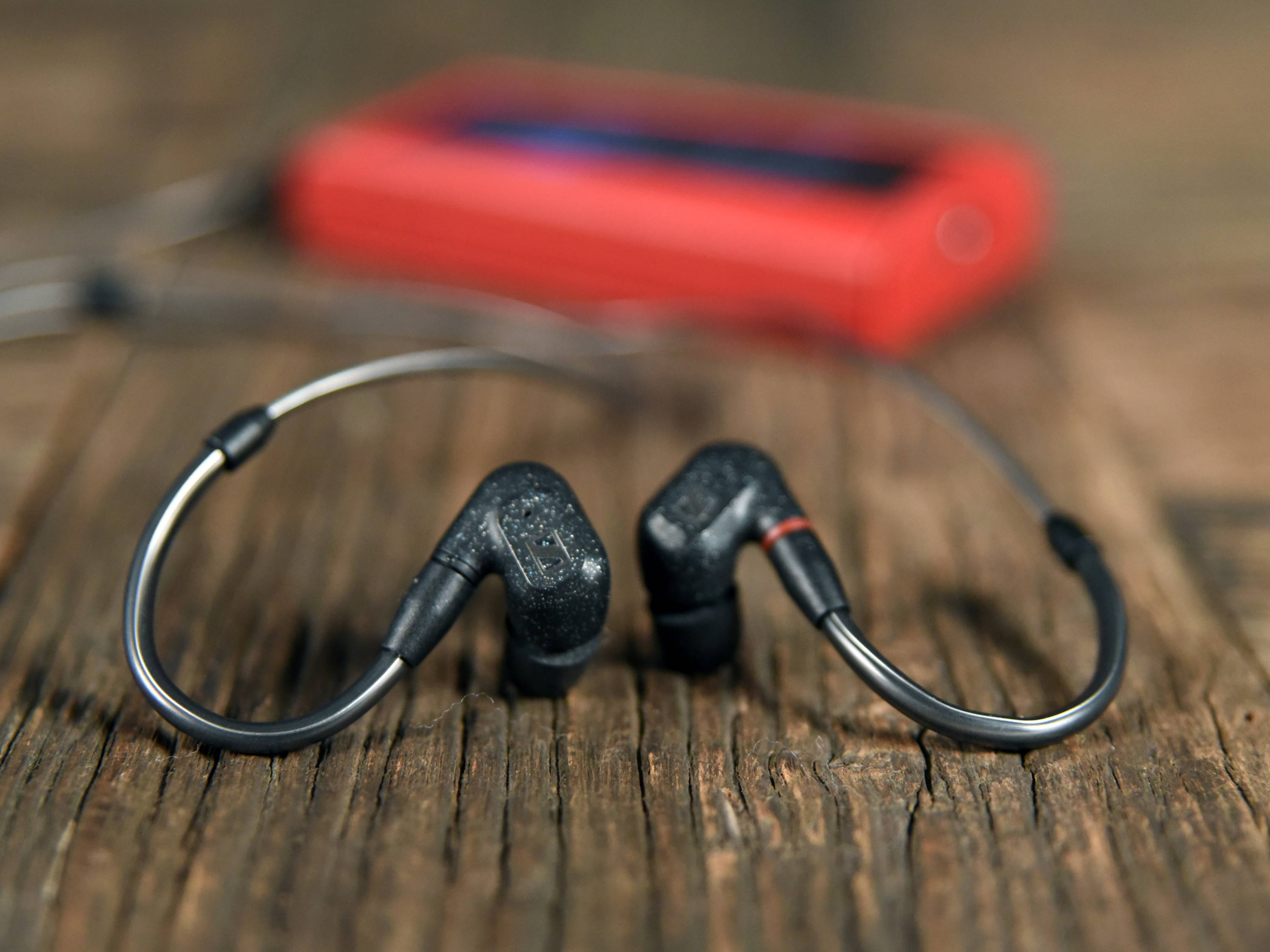 The IE 300 has a sleek gray-black design, with a little bit of sparkle on the earpieces, which are small and very lightweight and are made of an ABS/PA polymer. The right earpiece has a red ring, and the left one a black ring. A silver "S" adorns each earpiece. The earpieces are shaped like rounded number "7s" with a tilted nozzle, and they swivel. Appearance wise, the IE 300 looks more like IEMs from Sennheiser's professional line.
The cable has "musician-inspired" memory wire earhooks that basically disappear behind your ears once you get them into place. You'll want to keep them snug so that the earpieces don't rotate away while you have them on. Now, I don't always love the way IEMs feel in my ears, but the IE 300 has a very comfortable fit.
The cable is para-aramid reinforced and terminated with gold-plated Fidelity+ MMCX connectors, which are seated within a recessed 4.8mm-wide socket below the housing's surface. On the other end of the cable is a 3.5mm (1/8-inch) plug. Balanced 2.5mm and 4.4mm terminated cables will be available (sold separately) from Sennheiser.
To get the best possible fit (and sound) from the IE 300, you really need to find the ideal tips for your ears. Not using the perfect tips results in loss of bass, so if you feel the bass is lacking, check your tips. This is what happened to me: I thought the IE 300 was very thin
sounding, but then I realized I wasn't using the right tips for me. The silicone tips didn't work for me; I ended up going with the memory foam. With the silicone, I pushed both of them in and something happened where the tips flared out. Maybe they are too flexible? Sometimes the first tips you try don't give the proper seal, and people get frustrated. 75% of the comfort with a universal IEM are the tips. A bonus with the memory foam tips is that they offer more noise isolation than the silicone tips.
---
A key feature of the IE 300 is Sennheiser's dynamic transducer system. The IE 300 has a single dynamic driver that is equipped with a refined version of Sennheiser's 7mm XWB (Extra Wide Band) transducer.
The IE 300 diaphragm features a specialized material blend and a newly developed membrane foil that has been optimized to minimize resonances and total harmonic distortion (THD).
According to Sennheiser, a key element of the IE 300's acoustic performance is the back volume -- a "chamber within a chamber" in each earpiece that helps manage the flow of air behind the transducer for more articulate bass and enhanced midrange response.
Additionally, each earpiece has a frequency-absorbing resonator chamber (or acoustic absorber) to dampen unwanted resonances and to mitigate the masking effect that is common in sealed earphones. Other Sennheiser IEMs, such as the IE 800 and the IE 400 Pro, use two small resonators in the nozzle pathway of each earpiece. The IE 300, however, uses one larger resonator that is situated outside of the earpiece nozzles as a side volume connected to a slit. The resonator helps to address specific peaks. It can be more precisely tuned that traditional dampening foam or other materials that are situated in front of the driver.
With an impedance of 16 Ohms, the IE 300 is easy to drive, including from your iPhone.
---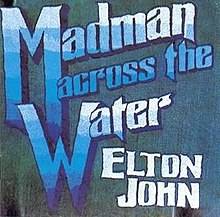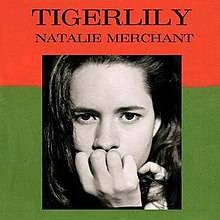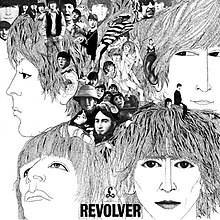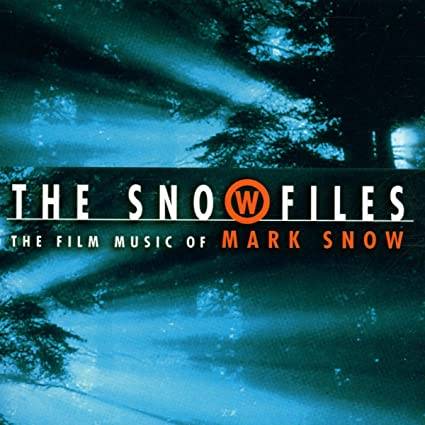 ---
Tested with the Roon-ready Element X from Matrix Audio -- a very quiet DAC/headphone amp/streamer that is great for high-sensitivity IEMs.
The IE 300 has a U-shaped sound signature, with an emphasis on the lows and highs but a less-recessed midrange than a V-shaped sound. I found the sound to be musical and engaging with great energy, with a timbre that is neither overly warm nor bright. Once I really got into it, I found myself forgetting that I was listening to a $299 IEM. Having recently listened to IEMs that cost upward of $1,500, I have to say the IE 300 sounds like it should cost more.
As mentioned previously, the right tips will make a big difference in bass response. Before I found my match, I perceived the IE 300 to be thinner sounding. With the right tips -- for me, the small memory foam tips -- bass was full and warm but not domineering. I found it to be quite pleasing. I have not listened to other Sennheiser IEMs, but I'm told that compared to, say, the IE 400 Pro, the bass is cleaner and more controlled.
Mids are clear, natural, and realistic with some warmth, but vocals can be slightly recessed.
Treble is more present and sounds very light and lively. There is a spaciousness to the sound on the IE 300, with a fair amount of detail and clarity despite its warmth. But even on tracks with a lot going on vocally and instrumentally, you will hear that treble.
On the title track from Elton John's Madman Across the Water, I got a whole lot of vocal emotion, even if the vocals were slightly less forward than I would have preferred. The cymbals hit with power and sparkle even as the electric guitar wailed. Likewise, the piano and cowbell were equally discernible along with that guitar.
Female vocals, such as Natalie Merchant on Tigerlily, were just gorgeous. On "Beloved Wife," a track that seems to have some bass bloat in the recording, I actually got less of that bass and heard a real focus on Merchant's sweet vocals and the piano.
A bass-driven and uptempo track like the Beatles' "Taxman" had quickness and energy. The bass was quick and punchy and textured -- not boomy -- and never bled into the other registers.
Soundstage on the IE 300 is what you might expect for an IEM: intimate. That being said, imaging was good, with my being able to easily place instruments and vocals, on the stage in my mind's eye. Listening to some compositions from Mark Snow (of X Files fame), I definitely got that intimate feel, but at the same time I marveled at the depth and layering of the myriad sounds shooting back and forth and up and down between my ears. Even when the music became cacophonous, I didn't lose sight of individual sounds and instruments.
What really struck me here was the "bigness" of the sound; I never felt like I was listening to a tiny, single-driver IEM.
---
The IE 300 in-ear monitor from Sennheiser is the whole package: affordable, durable, comfortable and compact, and great sound. It's a sound signature that is easy to latch onto, as it mimics many consumer-oriented headphones and IEMs -- but it never sound thin or inexpensive. If you're looking for an emphasis on vocals or a bass-heavy sound, this may not be for you. But if you like a fun sound that works with a variety of music, the IE 300 is a great value for the price. I daresay it competes with audiophile headphones.
---
---
---
Frequency range: 6Hz – 20kHz
Impedance: 16Ω
Sensitivity:124dB @ 1kHz, 1Vrms
Attenuation: -26dB
THD: <0.08% (1kHz, 94dB)
Transducer principle: Dynamic, extra-wide band (XWB)
Transducer size: 7mm
Frequency characteristic: Diffuse-field equalized
Cable: Oxygen-free copper cable, para-Aramid reinforced, earhooks TPU-encased
Connector: Gold-plated. Earbud side: MMCX plug. Device side: Stereo jack plug, 3.5mm, unbalanced, 3-pin