---
Hold on just a sec—let me unbuckle my seat belt.
These IEMs just took me for a ride.
If you're looking for your next (or your first) audiophile IEM and you like a fun, energetic, full-bodied sound, you'll want to take a hard look at the Valkyrie MK-II from Empire Ears.
At $1,599, Valkyrie is a mid-tier price point for Empire Ears. Valkyrie is part of Empire Ears' X Series of audiophile-focused IEMs. Empire also has a professional line called the EP series. Of course, audiophiles and professionals alike may find IEMs they like in either series.
When the Valkyrie was released in 2010, it was dubbed a "baby Legend X" (Legend X is the flagship of Empire Ears' X Series of IEMs). Both are fun and engaging IEMs. Both have substantial bass impact. The Valkyrie MK-II has one Weapon IX+ subwoofer, while the Legend X has two of the original Weapon IV subwoofers. The Legend X has a wider soundstage and more of an emphasis on vocals. At $1,599, the Valkyrie may be thought of as an alternative to the pricier Legend X.
Of the in-ear monitors in the X Series, Valkyrie is quite possibly the "funnest." This is the companion you turn to when you want a little excitement—OK, a lot of excitement. You're not sitting at home sipping wine or coffee; you're out for a wild night on the town.
Now, the Valkyrie MK-II doesn't represent a huge change over the original. The Weapon IX dynamic subwoofer has been replaced with Empire's updated Weapon IX+ subwoofer, and the electrostatic driver that was tuned for the highs is now tuned for highs/ultra-highs. There's a slight boost in frequency response and sensitivity. Otherwise, the Valkyrie MK-II is just an even better version of a wildly fun IEM.
If you're familiar with Empire Ears, then you know that the Atlanta-area company draws from Norse mythology for its IEM names. The 2020 Odin, for example, very much fits its " all father" name—you can read more in our review. Valkyries ("choosers of the slain") were maidens who served Odin. The valkyries were sent to battlefields to choose the slain who were worthy of a place in Valhalla, or the afterlife hall of the slain. I imagine there is quite the adrenaline rush involved in descending upon a fresh battlefield and having the power to make afterlife decisions. And that's how I view the Valkyrie IEM: a heck of an adrenaline rush.
---
Highly energetic and fun sound
Gorgeous jewel-toned faceplate
Tribrid design (three driver types)
Upgraded Weapon IX+ subwoofer
A slightly tamer version

of the original Valkyrie

Pair with Black Dragon IEM cable

for maximum fullness of sound and detail retrieval
---
Materials, Quality & Comfort
She's a beauty! The Valkyrie MK-II shows off the same gorgeous multicolor Dragonhide faceplate as her predecessor. The cable is a bespoke version of Effect Audio's Ares II hybrid cable. Called the Alpha IV, this cable features both 26AWG UP-OCC copper Litz and 26AWG silver Litz conductors. It has a durable, overmolded .78 2-pin connector offered with either a 3.5mm right angle or 2.5mm balanced termination. It's nice-looking, but doesn't have quite the level of "give" that I like in a cable.
The Valkyrie MK-II is available in both a universal and custom model. If you're interested in a custom pair of IEMs, you've got lots of gorgeous design options to choose from. Want a glittery green shell or gold Swarovski crystals? You got it. You can even opt for custom artwork.
A custom IEM requires that you get an impression of your ear canal from an audiologist. This guarantees that the IEMs will be a perfect fit for your unique ear canal shape. You'll pay a little more for customs, but they are tops in noise isolation and secure fit. Of course, you'll have to wait longer than you will for off-the-shelf IEMs, but the wait may well be worth it. It really depends on your personal preference and how to intend to use the IEMs. For example, if you'll be using them for exercise, you'll likely want to go the custom route to ensure the ear pieces are super secure while you're moving around. Check out How to Order Custom In Ear Monitors.
On each shell of the Valkyrie MK-II you'll see three tiny vents; this is to allow excess energy buildup from the dynamic drivers (i.e., the Weapon IX+ subwoofers) to escape. As with every Empire Ears IEM I have had the pleasure of handling, the Valkyrie MK-II shows pride of craftsmanship, with no visible inconsistencies or sloppy gluing.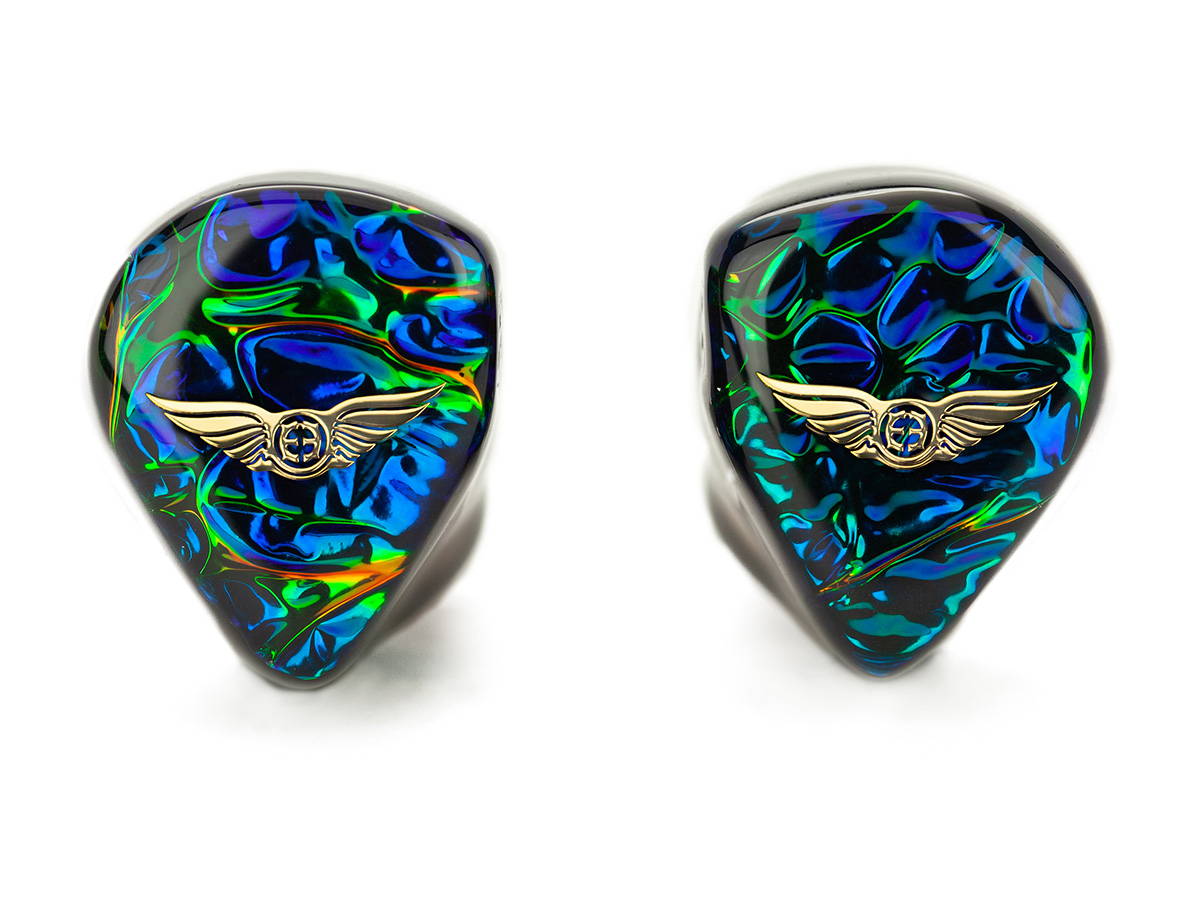 ---
The Empire Ears Valkyrie MK-II is a tribrid IEM, meaning it has three driver types. In fact, it was Empire Ears' first tribrid model.
Valkyrie MK-II features a Weapon IX+ subwoofer for the bass and sub-bass. This is the upgraded version of Empire Ear's proprietary dynamic driver that packs the punch of a true subwoofer. A balanced armature driver handles the mids, while an electrostatic driver is tuned for the highs and ultra highs.
It's all controlled by a 4-way synX Crossover Network, designed to keep the three driver types working harmoniously.
Valkyrie
Frequency Response: 5Hz-100kHz
Impedance: 3 Ohms
Sensitivity: 98 dB SPL @ 1kHz
Drivers: 1 Weapon IX, 1 balanced armature, 1 electrostat
Crossover: 4-way synX
Valkyrie MK-II
Frequency Response: 4Hz-100kHz
Impedance: 3 Ohms
Sensitivity: 100 dB SPL @ 1kHz
Drivers: 1 Weapon IX+, 1 balanced armature, 1 electrostat
Crossover: 4-way synX
Empire describes synX as a supercharged crossover design that designates more individual audio bands per driver than any other crossover technology currently in existence. Each iteration of Empire Ears' snyX crossover system is designed to maximize performance from every single driver type. Valkyrie MK-II also features a new implementation of Empire's exclusive EIVEC (Empire Intelligent Variable Electrostatic Control) technology, which helps to unify the est drivers with the other driver types. Electrostatic drivers have remarkable capabilities but have a tendency to drown out their dynamic and balanced armature counterparts. This updated use of EIVEC brings the electrostatic driver and treble frequencies into play with an exceptional smoothness. So you get treble that is both enhanced and controlled.
Additionally, the chassis and components of each earpiece are treated with Empire Ears' A.R.C. (anti-resonance compound) technology that eliminates unwanted resonance. A.R.C. effectively increases the mass of the components that it's applied to: driver, crossover, sound tube. This gives the internals more solidity while serving as a dampener to absorb the unwanted resonance instead of reflecting it out of phase. The result is increased clarity, deeper bass, and higher overall efficiency.
Valkyrie MK-II gets a small upgrade in frequency response, from 5 Hz-100kHz to 4 Hz-100kHz. That's some amazing treble extension! This FR goes far beyond humans' auditory range of 20Hz-20kHz. But it's what we don't hear that can make a difference, as we are still experiencing things like instrument separation, harmonics, and energy, outside of this range. Meanwhile, the Valkyrie MK-II's low impedance of 3 Ohms @ 1 kHz makes it easy to drive, including from your phone. With a sensitivity rating of 100dB @ 1kHz, 1mW, (up from 98dB), I wanted to pair the Valkyrie MK-II with a headphone amplifier/DAC (digital-to-analog converter) that would be good for high-sensitivity IEMs, which require a very low output impedance and a quiet power supply. A common issue with home-based gear is the power supply can interject hiss in the signal path of a high-sensitivity IEM. For my review, I chose the Roon-certified Element X by Matrix Audio music streamer/server/DAC/headphone amp. If you're looking for an all-in-one desktop solution that is also excellent with IEMs, I would strongly recommend the incredibly quiet Element X.
---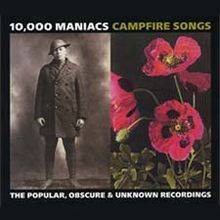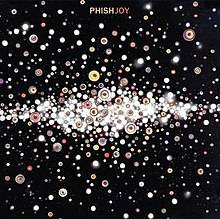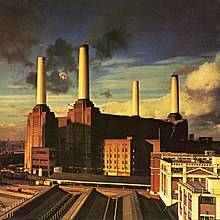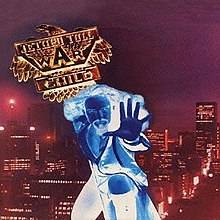 I suspect we each have our own idea of what "euphoric" sounds like. When I describe a sound as euphoric, I am referring to a highly fun, energetic, and engaging sound. I'm making a statement about the way the sound makes me feel. And I feel good listening to my music on the Valkyrie—though some music more than others. It has what I would call a "U"-shaped sound signature, where the upper and lower ends are more pronounced, but the dip in the midrange is less pronounced than with a "V"-shaped signature.
I started out listening to some 10,000 Maniacs Campfire Songs, so-called obscure recordings from the Natalie Merchant-led band. "Hello in There" had an uptempo sound, an interesting take on this somber John Prine cover. I found the warmth and energy of the Valkyrie to be a better match for a track like the whimsical-sounding "Candy Everybody Wants."
Likewise on Phish's Joy, the Valkyrie lent a wonderfully full and warm sound to the nostalgic and uptempo "Backwards Down the Number Line," but almost too much to the spare and emotive title track. It's a balancing act. An emotional track should sound, well, emotional, but I think the emotion should come from the vocals and the subject, not from the headphone. Switching to Vangelis on the 1492: Conquest of Paradise soundtrack, I enjoyed the rich, full-bodied sound. Some people enjoy classical with more of an analytical-sounding headphone, but I think it sounds great with a warmer signature. The bells twinkled with a haunting and slightly extended clarity, while the vocals were rich and full-bodied.
I found the Valkyrie MK-II to be a great match to faster-paced, bass-heavy, or moody music. Tracks from Pink Floyd's Animals (a go-to for me) sounded wonderfully rich and full-bodied. On Jethro Tull's "Skating Away on the Thin Ice of a New Day" (one of my go-to test tracks), I felt like I got a bit of everything: energy, vocal richness, treble sparkle (flute, bells), deep bass. There's a lot going on musically in this track, and I didn't feel like anything was compromised. Something to note about the Valkyrie: Despite being a bassy IEM, it's also pretty good with detail, and higher-toned instruments do not get lost. I would thank the electrostatic driver with EIVEC technology for that. That being said, I think the low end is emphasized above the high end.
---
Dragon Cable Recommendation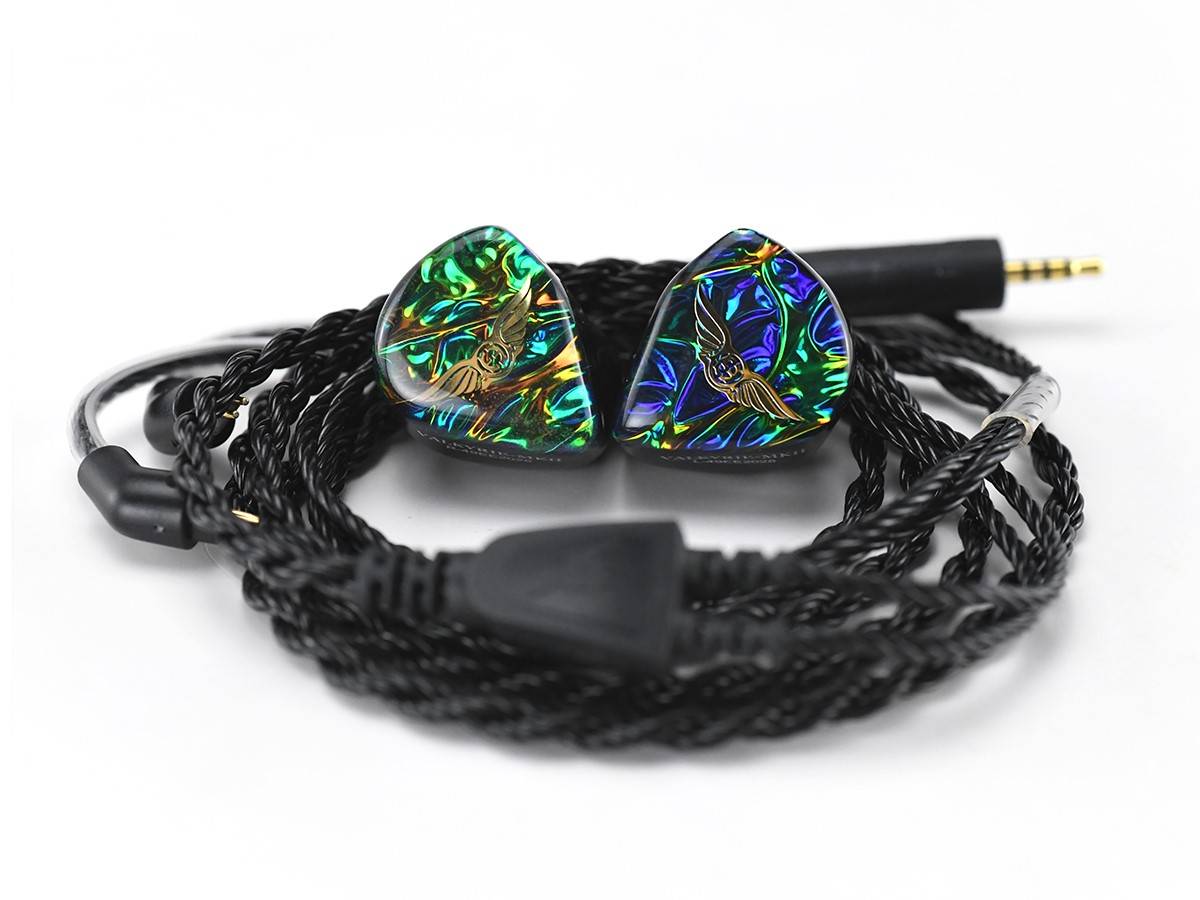 When you're purchasing a high-end headphone or IEM, you are inevitably looking to squeeze every bit of performance out of your chosen model. This is where upgraded cables come in. A well-made cable will add an extra layer of clarity to your music and allow your headphones or IEMs to breathe. At Moon Audio, making cables is what we do. We know that materials matter, and we put a lot of thought into the materials we use and the way that our cables are built. That is not to say that a headphone manufacturer can't make a good cable, but it's generally going to be secondary to their bread and butter.
I chose to pair the Valkyrie MK-II with a Black Dragon IEM cable. If you're familiar with Dragon cables, you may or may not know that a Black Dragon headphone cable is not the same as a Black Dragon IEM cable. The headphone cable is a copper conductor-based cable, while the Black Dragon IEM is a silver-plated copper-based cable. So you get a bump in the bass from the copper and a boost in instrument separation and detail from the silver. You might call it the "overachiever" of the Dragon Cable lineup.
---
My experience with the Valkyrie MK-II in-ear monitor wasn't so much different from the original. It's not a radically changed IEM. What I got with the MK-II was a little more control in the low and high ends and a slightly more forward midrange. If I were to make a comparison between the update and the original, I'd say the MK-II has a slightly more refined sound. It's like the wild child has grown up into a "work hard-play hard" adult. Even with a bit of refinement, the Valkyrie's sound quality is nothing short of captivating. I found it difficult to get any work done while I was listening to the Valkyrie, so strong was my urge to move, to engage, to marvel at how active my music sounded. If you're looking for an emphasis on vocals or a more analytical sound, the Valkyrie MK-II may not be for you, but if you enjoy a fun sound signature with a bit of an adrenaline rush and a substantial bottom end, you may have met your match.
---
---
---
The Taming of the IEM
The Valkyrie MK-II from Empire Ears will take you on a wild ride—but at a slightly lower MPH than the original.
Click to watch our video review!
---
3 Drivers: 1 Sub-Bass/Bass, 1 Mid, 1 High/Ultra-High
Frequency Range: 5Hz-100kHz
Impedance: 3 Ohms @ 1kHz Impedence
Sensitivity: 100 dB SPL @ 1kHz
4-way synX Crossover Network
Alpha Hybrid IV Bespoke 26AWG UPOCC Copper Litz, 26AWG UPOCC Silver Litz Cable
A.R.C - Anti-Resonance Compound
EIVEC technology
---
---