The Bass King of the Empire Ears Lineup
I got to know Empire Ears early on at Moon Audio, and I've had the pleasure of reviewing several of their IEMs, from the beautifully neutral Odin to the highly fun and energetic Valkyrie. But there came a point when I realized I had never listened to the Legend X, an early flagship in Empire's X series of IEMs marketed toward audiophile consumers.
Yes, the "legend" in the name is a nod to this IEM's flagship status, but once I listened, something else became clear: "legend" nicely describes this IEM's bass. Yes, the low end on the Legend X is indeed legendary. There's a reason Empire Ears calls the Legend X the "bass king" of the Empire lineup.
Here's how Empire Ears describes the X Series:
" ... raw and instinctive, unwavering in its singular purpose: to overwhelm the auditory senses through the vigorous spirit and emotion of a live performance."
At the end of the day, that's what I want in my music: spirit and emotion. I was eager to see if the Legend X would deliver.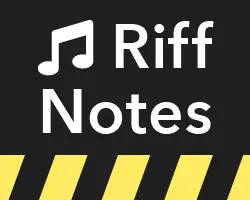 Highlights:
Balanced sound signature with epic bass response
Dual Weapon IX subwoofers
Expansive soundstage
Hybrid design
Cons:
Expensive
May be too bassy for some
---
Materials, Quality & Comfort
Empire Ears is fastidious when it comes to handcrafted quality, with nearly everything done in house in their Norcross, GA headquarters. From their website:
The father-son founders of Empire Ears, Dean and Jack Vang, brought a lot of experience to the venture, with Dean having years of experience in OEM hearing aid manufacturing and Jack previously heading up the EarWerkz line before joining forces with his father to start Empire Ears.
Quality is evident when examining the Legend X, from the glossy acrylic shells to the 2-pin connectors. On each shell you'll see three tiny vents; this is to allow excess energy buildup from the dynamic drivers (i.e., the Weapon IX+ subwoofers) to escape.
The stock cable with the Legend X is a bespoke Ares II cable by Effect Audio, with whom Empire Ears has partnered. The Ares II boasts a proprietary blend of 26 AWG UP-OCC Litz copper with ultra-flexible insulation for maximum signal speed transmission, performance, and ergonomics. Each cable is terminated in an ultra-durable 3.5mm, 24k Oyaide gold-plated right angle plug. Alternatively, for Empire's audiophile clientele, they also offer 2.5 and 4.4 balanced terminations at no additional charge.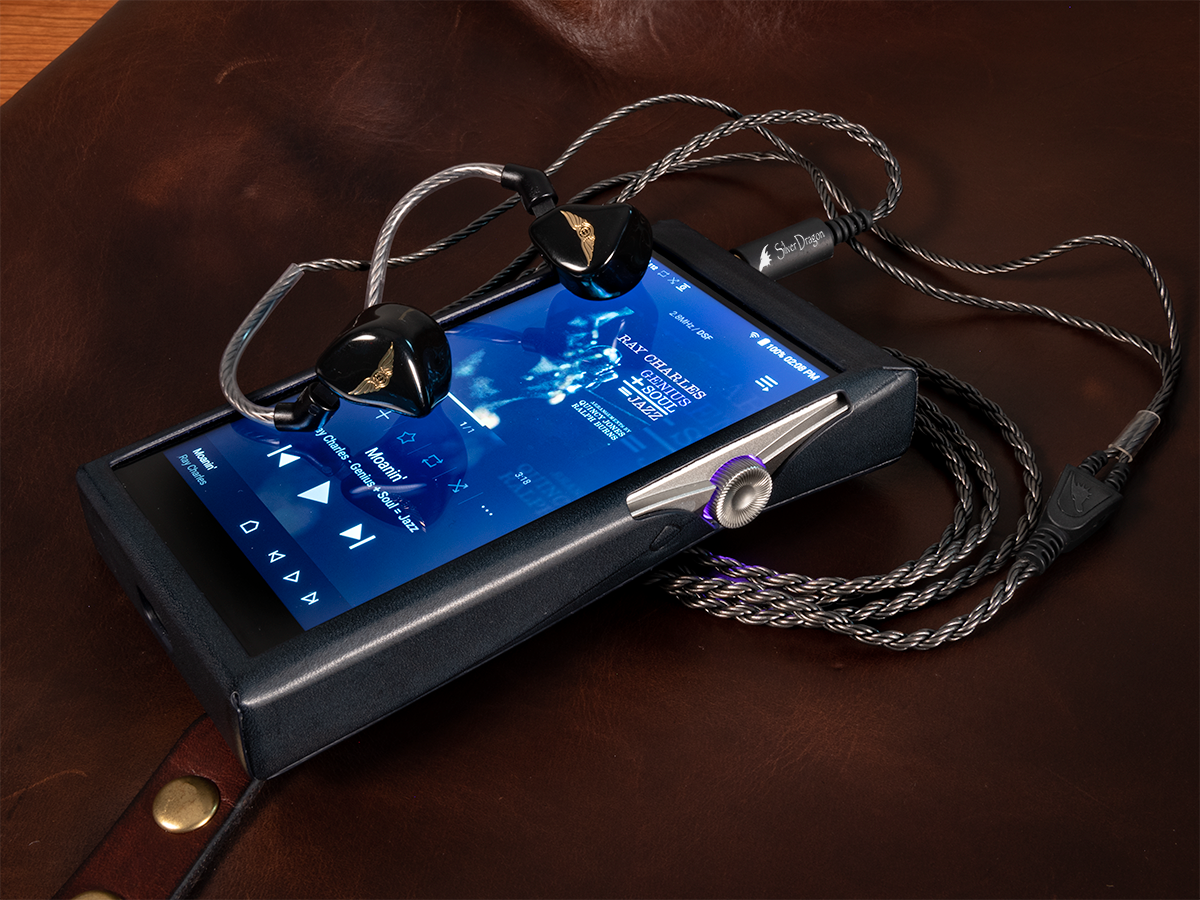 The universal Legend X, priced at $2,299, features metallic gold Empire Ears wings logos inlaid into shiny black faceplates. It's a simple but impactful design. A custom Legend X is available in a range of colors and design options.
"Empire Ears has long prided itself for home-grown craftsmanship, with artisans donning lab coats and honing years of OEM factory experience before being entrusted to handle the Empire lineage."

Empire Ears
---
Review components:
With every headphone and IEM I listen to, there's always that one thing that grabs me right out of the gate. Sometimes it's a detail in a song. Sometimes it's soundstage. Sometimes it's sparkle. With the Legend X, it was the bass. This shouldn't be too much of a surprise, as the Legend X sports dual Weapon IX subwoofers, which is Empire's proprietary dynamic driver.
But here's the thing: This isn't your typical bass-heavy IEM. The highs aren't compromised. The mids aren't lacking in presence or clarity. I think it's a pretty balanced sound ... with a great bass presence that's not bloated and doesn't bleed into the lower mids.
Cuing up some Rolling Stones with the Legend X and the Element X, I was swept away by the strength of the bass in "Gimme Shelter." The drums were powerful and loud, but that sub-bass made itself known in my body. Now, this is a track I like to listen to see how a headphone handles the variety of sounds. The Legend X did a great job of presenting distinct elements of the song while keeping everything cohesive (female backing vocals, maracas, etc.). But man, that bass. The song felt so strong, so full, so powerful. Even the spare opening notes packed a punch.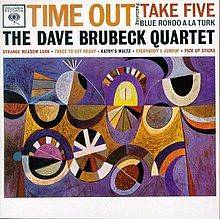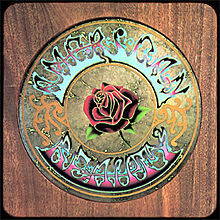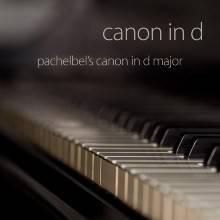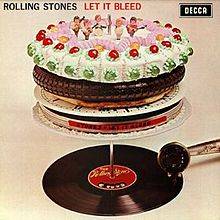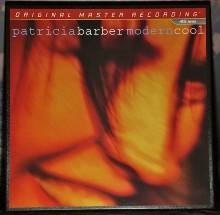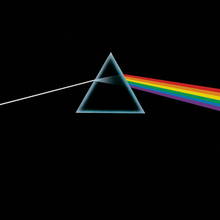 Moving on to the Grateful Dead's "Brokedown Palace," the Legend X again showed me its bass power as well as its midrange strength. The vocal harmonies, a highlight of the track, were absolutely beautiful, as was the piano. But again, there was a sub-bass strength that carried the song and made it sound especially rich and emotive. Even Jerry Garcia's voice, which isn't necessarily a highlight for me, had me paying attention.
Dave Brubek's "Take Five" was wonderfully full and smooth. Some listeners might prefer more crispness on a jazzy track such as this, but I enjoyed the moodiness. On another jazz track, Patricia Barber's "Company," I thought the sound lacked some of the edge that listeners might enjoy, but again, other listeners might enjoy a slight dulling in the piercing sax.
I'll pause here to say that soundstage and imaging are really good on the Legend X. I love the auditory and visceral sensation of sounds dancing around and outside of my head, and the Legend X let this happen. I didn't perceive the sound as being too far out in front of me, but neither was it concentrated in my head. I think it could best be described as intimate, but not concentrated. For example, I listened to a violin and piano duet of "Canon in D" and felt like the violin was being played not in a large concert hall but a small room. However, there was nothing lacking in the acoustics of this imaginary room. And I should note here how gorgeous these instruments sounded. There was a sweet twinkle in the high notes on the piano, something you don't necessarily get on a bass-centric headphone or IEM. And there was a nice, slow decay on the final piano note, allowing me to savor this beautiful performance for a few extra seconds.
Finally, I listened to "Time" by Pink Floyd. Pardon the "Dark Side of the Moon" pun, but this was where the Legend X showed me the money. This is both a somber and caustic song, and the Legend X supported that with deep bass and energy to match the driving guitars and percussive beats.
When I switched from the Element X to the SP1000, I noticed a slight shift toward a crisper sound. Astell&Kern players are more analytical sounding, so this was to be expected. With "Time," the opening alarm bells were jarring and borderline harsh, but then again, I had the volume cranked pretty loud. The whole opening sequence, though, was crisp and powerful and still delivered a bass that hit me in the chest (and, more specifically, the heart). And the cymbals? I felt them in my head. This is an evocative song for me, and the Legend X supported that to the utmost.
"While neutral in tone and a balanced signature throughout, an addictive treble energizes the music, while simultaneously remaining smooth. But our greatest challenge yet was incorporating the low-reaching, impactful bass of the W9 subwoofers, with technical performance rivaling any in-ear monitor on the market; a challenge we can proudly proclaim we have overcome. Offering top-tier levels of transparency and separation, as well as one of the widest sound stages in the industry, our flagship has earned its position at the top of the lineup: a Legend is reborn."

Empire Ears
---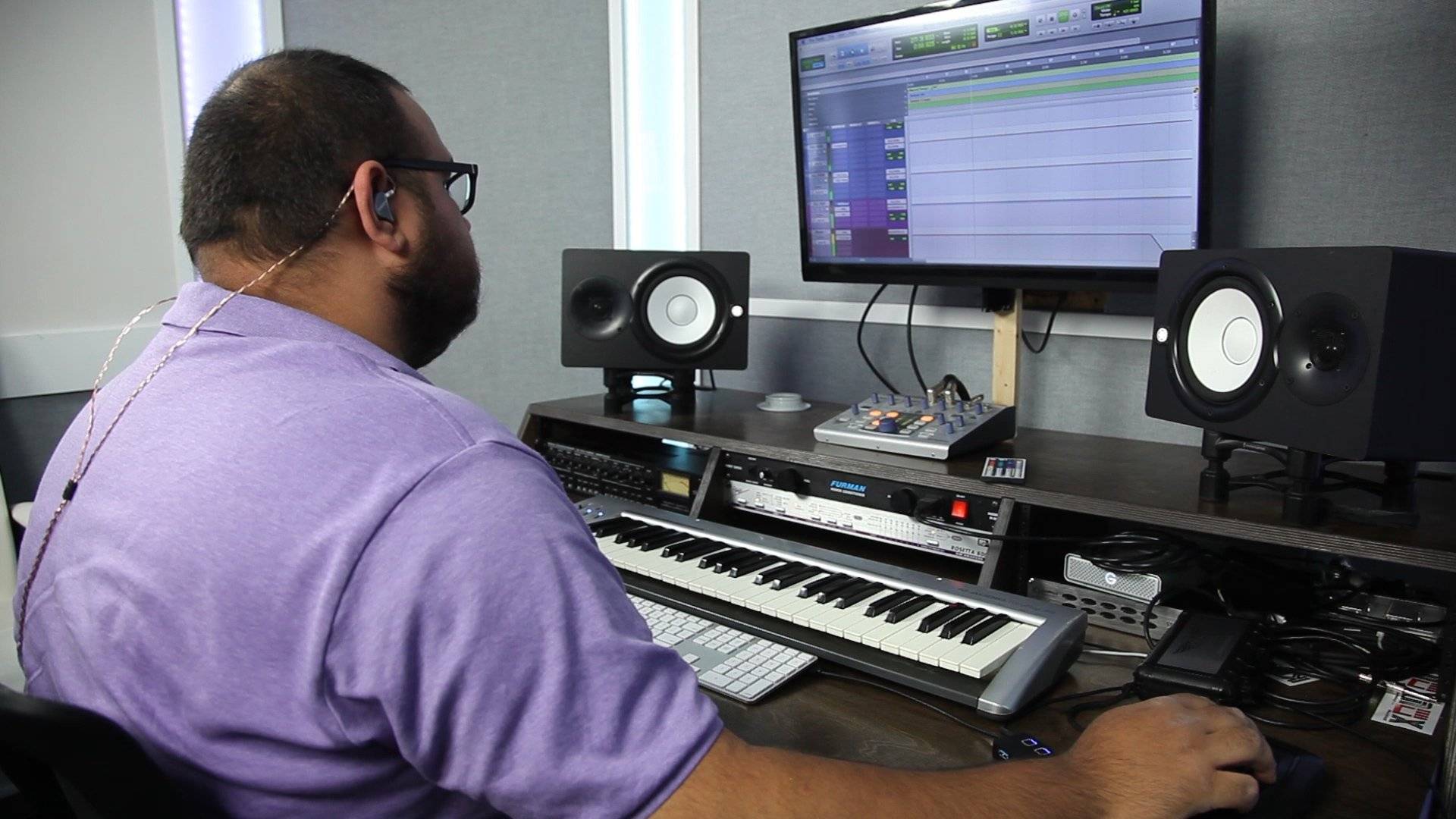 The Empire Ears team does not work in a vacuum. And who better to have a say in the production process than music professionals? With the expertise of music producers and mixing engineers, whose goal is to faithfully reproduce what the artist intends, the Empire Ears team can gain firsthand knowledge as to what the pros require from in-ear monitors as well as what audiophiles want to hear.
One such collaborator on the Legend X was seven-time Grammy Award winner Jeremiah "The Mix Guru" Adkins, who runs his own studio and mastering suite in Atlanta. In fact, Empire Ears is proud to have several Grammy winners as collaborators, whom they lovingly refer to as part of the Empire Ears family.
According to Empire Ears, "Lending us those attributes during our development of the Legend X, we were able to collaborate with (Adkins) to produce a beast of a product that is unrivaled in the market. His fingerprints are all over the Legend X - from the dual subs to the huge soundstage, Jeremiah Adkins' exacting standards drove our R&D to develop something truly new and unique."
---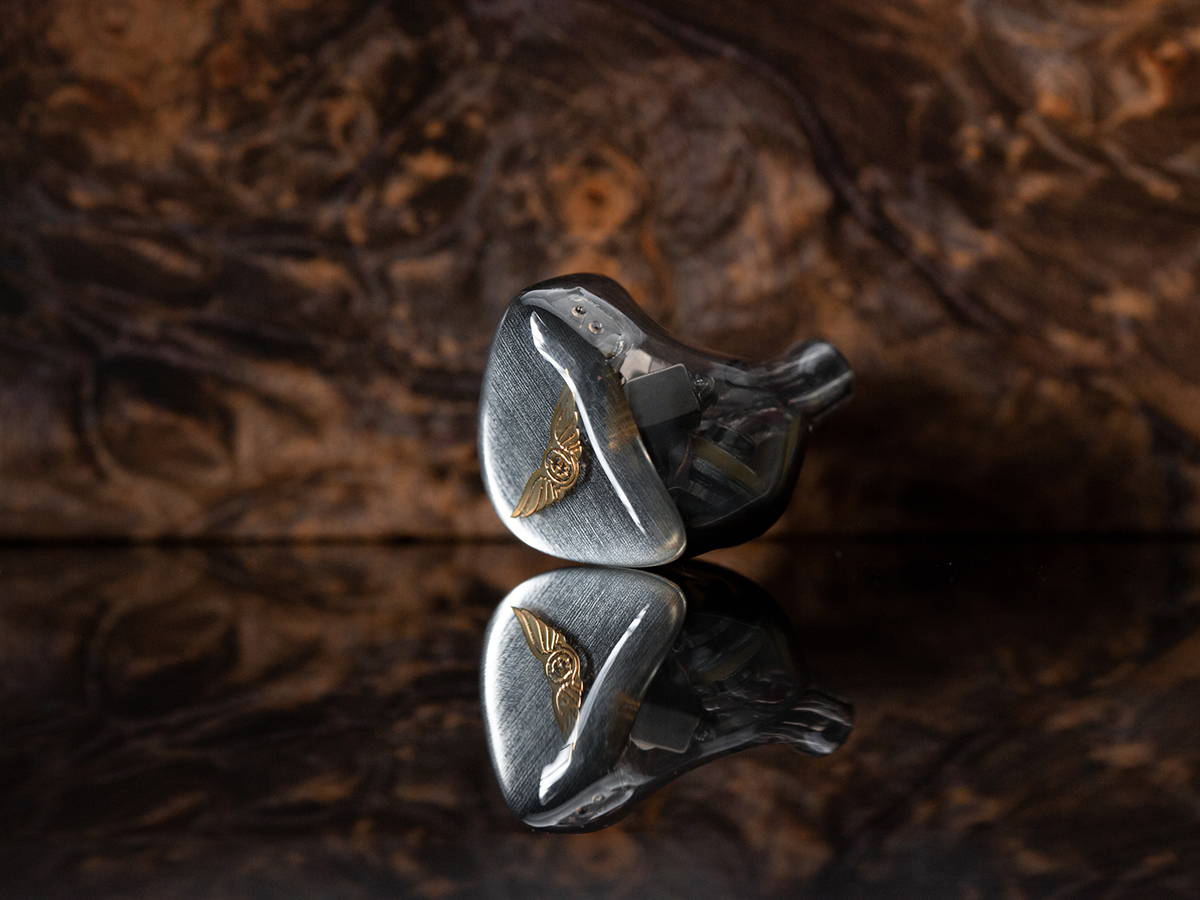 Empire Ears has released a Legend X Special Edition ($2,399) that features a sophisticated brushed silver faceplate and a storm-colored shell. This special edition was initially a Hong Kong exclusive, but is now being offered everywhere.
I have not listened to the special edition, but Empire Ears says the sound is similar to the regular version, but with slightly more present mids and cleaner bass. There is updated internal wiring by Effect Audio, the company that makes bespoke cables for Empire Ears.
---
Legend X vs. Empire Ears Valkyrie, Bravado & Odin
When Empire Ears released the Valkyrie, it was dubbed a "Baby Legend X." To my ears, the Valkyrie MK-II is the most fun-sounding and energetic IEM in the Empire Ears lineup. It's got a V-shaped signature, with a dip in the midrange. This is where the Legend X differs, as there is no (to me) noticeable midrange dip. I also think the Legend X, while boasting a fun and energetic sound, is more controlled than the Valkyrie.
The Bravado MK-II is the entry-level IEM in the X Series, with a fun, warm side of neutral sound. The Bravado doesn't have the treble sparkle or the resolution that the Legend X has.
I'd be remiss if I didn't offer a comparison to the Empire Ears Odin, the newer flagship in the X Series. The Odin excels in extension at the top and bottom, but it's not a bassy or bright IEM. It's also got two electrostatic drivers, lending a significant amount of resolution and detail. At the end of the day, the Odin is more natural and detailed, while the Legend X is definitely the more exciting-sounding flagship.
---
Dragon Cable Recommendation
I opted to pair the Legend X with a Black Dragon IEM Cable. This is a silver-plated copper cable that lends the best of what Dragon Cables have to offer. Copper strands provide a full, musical sound while silver gives a boost in clarity and detail.
About Dragon Cables
Generally, stock audio cables are manufactured with subpar materials, metals with impurities, poor geometries, and an overabundance of layers to make them look and feel like a fire hose. Inconsistency and lack of quality control in stock cables can lead to poor sound quality and a veiled sound vs what the musician intended for you to hear and feel from the music. Dragon cables are handcrafted with the highest standards and made to order according to your specific needs.
At Moon Audio, we create a custom cable for you using the highest quality UP-OCC silver or copper conductors that can be manufactured. UP-OCC metals are void of impurities and are optimized for signal transfer and sound quality. We have one of the largest collections of audio and headphone connection options available online and we create limitless audio cable options depending on your specific gear and needs.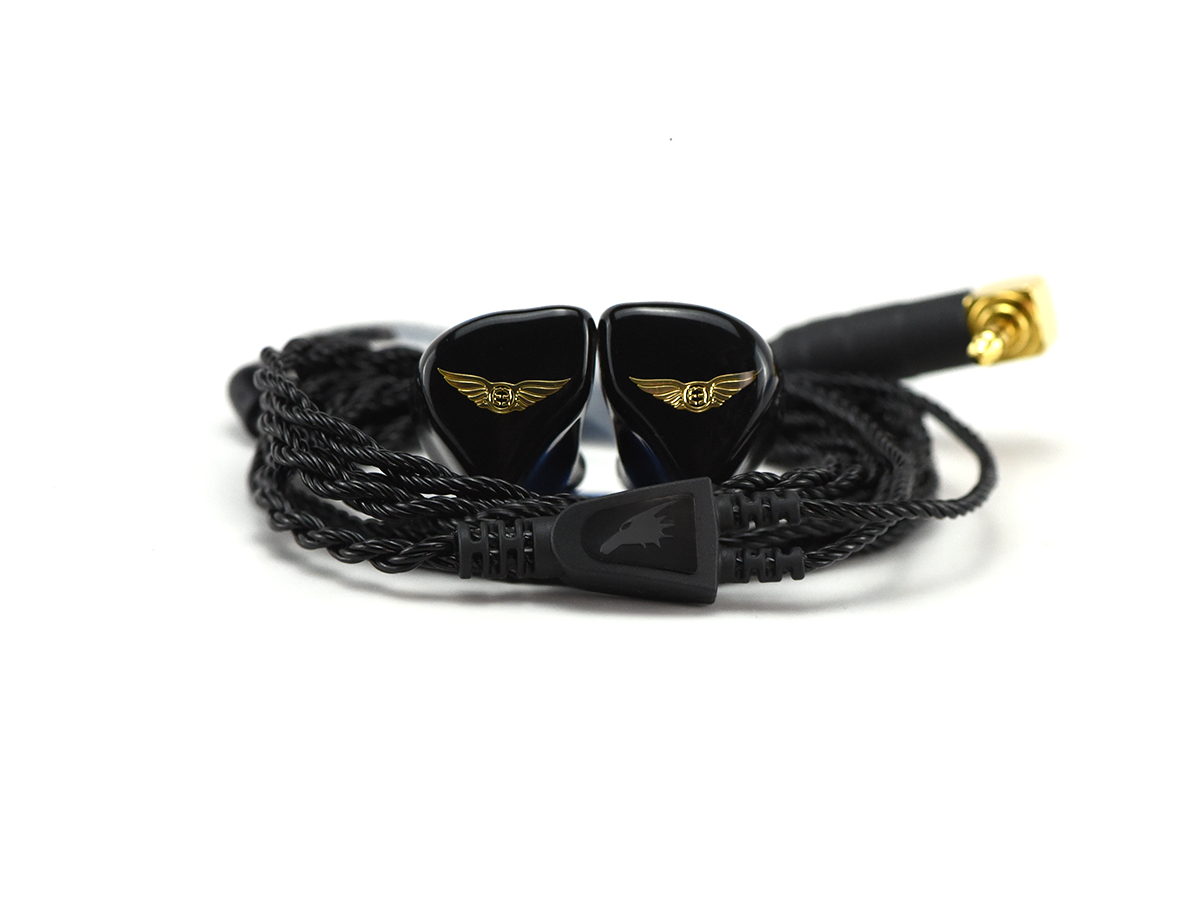 ---
Genres:

Great with classic rock, blues, folk, classical, EDM.
It would be easy to call the Legend X a basshead's delight, but I feel like that's shortchanging it. Yes, it would delight any basshead. But that's not all it has to offer. How about this: The Legend X will appeal to the audiophile who is a connoisseur of bass. The Legend X offers a balanced sound with plenty of energy and low-end oomph -- but not at the expense of other frequencies. It's especially great with classic rock, blues, folk, and classical. Empire Ears has many amazing IEMs at a variety of price points. If you are looking for the one that is tops in bass but still has a enough detail and sparkle to satisfy, look no further than the Legend X.
---
---
Empire Ears Legend X IEMs Review
Empire Ears Legend X vs. Legend EVO IEMs Comparison & Review
---
---
Technical Features
Frequency Range: 5 Hz - 40kHz
Impedance: 14 Ohms @ 1kHz
Sensitivity: 102dB @ 1kHz, 1mW
Details:
Hybrid design: 2 W9 subwoofers, 5 balanced armature drivers (2 mid, 1 mid-high, 1 high, 1 super-high)
10-Way synX Crossover System
A.R.C. Resonance Mitigation Technology
26AWG UP-OCC Litz Copper Cable, handcrafted by Effect Audio