A Desktop Integrated Amplifier For (Almost) Any Setup
---
The Chord Stack Pack. It really was a missed opportunity. The Chord Anni, Qutest, and Huei are pretty snazzy looking when they're stacked on each other. It's time to finally take a look at the Chord Anni, a small form factor desktop integrated amplifier that can do both headphones and speakers. Amplification is key when it comes to fidelity, and Chord knows how to cram a lot of power into a small package. They just released the long-awaited update to the original Mojo, with the Mojo 2, and power makes a difference in a portable audiophile setup.
Anni is Chord's first-ever desktop integrated (amp + preamp) amplifier. Capable of driving both headphones and compact loudspeakers, Anni benefits from the company's proprietary ULTIMA circuit topology and is perfectly positioned to exploit the full potential of today's high-performance headphones, desktop monitors, and high-resolution audio sources. The new Anni desktop integrated headphone amplifier forms part of the Qutest range and seamlessly complements the resolving abilities of the multi-award-winning Qutest standalone DAC and Huei phono stage. As a system, the Qutest components provide an unrivaled desktop audio solution, offering class-leading digital and analog technologies for the modern music lover. The company's compact QSS (Qutest Stand System) modular equipment rack provides the perfect support, too. It makes for a nice-looking compact system when you have the gear stacked up./
At the end of the day, while the Anni has a nice form factor especially if you already have the Huei or Qutest, does it have enough power for speakers? What about power-hungry headphones? Let's see if the tiny Anni has what it takes to have a permanent place on your desk.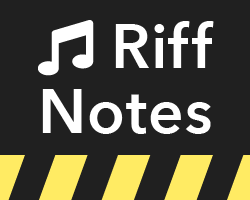 Great Detailed Chord Sound
Both Speaker and Headphone Connections
Compact design
Pricey
Color-coded controls
More power limitations with speakers than headphones
---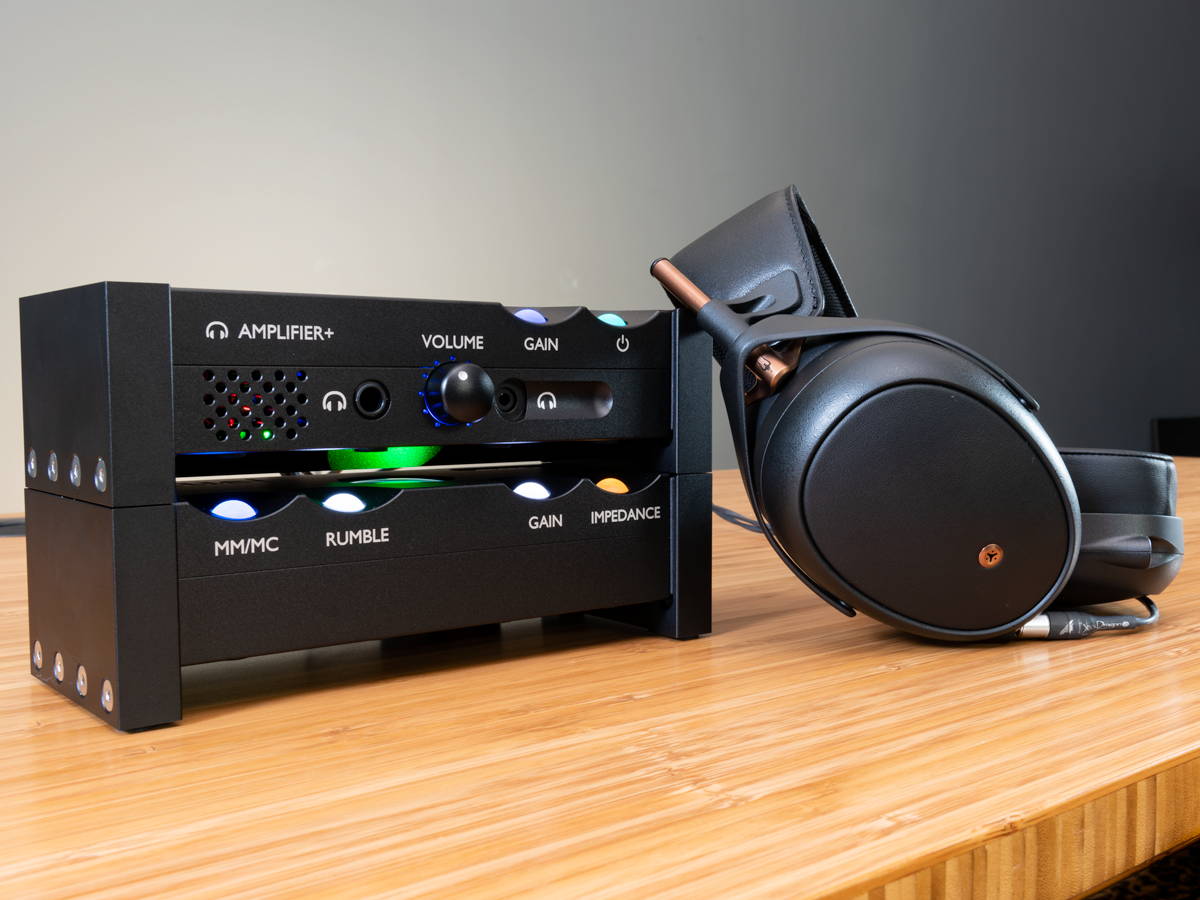 I was a little shocked at first at how small the amplifier actually was. Not sure what I was expecting to begin with, but something with enough power for both demanding headphones and small shelf speakers should be larger than a block of Velveeta cheese, right? Aesthetically, it looks like a high-end Chord device: a relatively unassuming chassis, color-coded ball controls, and the familiar Chord font and icons. Stylistically, it matches that of the Chord Qutest and Huei, and Chord has even developed a stand system (the QSS, or Qutest Stand System) so that you can configure the devices in a stacked orientation if you have them. For a desktop setup, there's really no other way to do it - it's secure and saves a lot on real estate. The stands themselves are high-quality aluminum sides with a center bracket that the device rests on. The aluminum finish matches that of the Qutest, Anni, and Huei, and makes for a premium, uniform presentation. They should be a serious consideration if you have all three, or even two of the hi-fi devices.
The Anni gets quite warm during use, which is why Chord designed the chassis with a grill on the left of the amplifier, which allows for air circulation, heat dissipation, and cooling. It's effective enough and I didn't run into any issues during use.
On the front of the Anni, you'll find a quarter-inch headphone jack, the main volume knob (with light-level indicators), a 3.5mm headphone jack, the gain spherical button, and the power button. Don't expect a balanced headphone connector, as Chord typically doesn't include balanced connection options due to their circuitry designs. Balanced isn't always better, of course, and Chord's products always sound amazing because they design them with the specific intent of their sound. You could use both headphone jacks simultaneously if you desired, but keep in mind that the volume control will adjust those levels simultaneously as well.
Anni benefits from a two-stage (high and low) gain function on the loudspeaker output to suit a wide range of speaker compatibility. To switch between these settings, simply press the pain button to alternate between low (blue) and high (red) gain settings. Note that high gain will not work with the headphone outputs. When listening to the Anni with a pair of headphones or earphones, the amplifier will automatically switch to low gain mode if it was previously configured in high gain mode. If it was previously configured to high gain mode, the Anni will revert back to high gain once the headphones are removed, otherwise, it will stay in the currently selected gain mode until manually switched to high gain.
On the back of the Anni power amplifier you'll find the following I/O (from left to right):
15V DC power input
R speaker connections
Analog L and R (x2 RCA pair)
L Speaker connections
NOTE: If using the Anni headphone amp with the Qutest digital-to-analog converter, ensure Qutest's output voltage is set no higher than 2 V. The Qutest manual describes how to set the output voltage. It's always good practice to turn the volume down before and after each listening session to prevent possible damage to your gear or hearing if switching between different headphones or speaker connections.
Concerning the power, you'll notice that the lights do not turn off when pressing the power button to turn off the amp. This is because the Anni has been designed to be permanently connected to a power source. When pressing the power button to turn off, the Anni will enter a standby mode and both color-coded buttons will turn red. Upon startup, the power button will turn green and the gain button will turn to the corresponding setting color.
"Accurately controlled across the entire audio bandwidth with extraordinary low-frequency capability, Anni's protection circuitry allows for the delivery of enormous peak current outputs for its size whilst avoiding overdrive; it does this differently to other amplifiers on a half-cycle by half-cycle basis. If the output of the amp is being over-driven, Anni will detect it and collapse the waveform on each over-driven, half-cycle. So not clipping like other amplifiers but instead going from a completely undistorted waveform to one that is missing half-cycles i.e. it becomes heavily distorted suddenly until the level is slightly reduced. Then the music signal will totally recover without any harm occurring to the amplifier or speaker, with the music being once again undistorted." -Chord Electronics
The volume knob also doubles as an input select switch. Simply press inward on the volume knob to select input one (indicated by a blue LED ring around the volume knob) or input two (indicated by a red ring). Overall, there's a good amount of functionality for such a small integrated amplifier. The build quality is excellent as you would expect from Chord and doesn't shy away from some tell-tell aesthetics with its design.
---
---
The Phantom of the Opera has always been a guilty pleasure for me. It was one of the first Broadway soundtracks I had growing up on a cassette tape. The Elite Headphones from Meze Audio are amazing flagship end-game cans, but what really impressed me out of the gate was the low-end extension and depth that the Anni provides to the Isodynamic hybrid array during playback. The rumble of the sub-bass organ frequencies was readily apparent, along with the sharp, staccato rhythms of the string basses carried their weight, so to speak. Separation in the string swells was lush and incredibly emotional. Bass drum and timpani created perfect accents and crescendos that do well to create some lovely low-end resonance to fill out the sound.
And Your Bird Can Sing is one of my favorite guitar riffs of all time. It's a hell of a riff, and although it's played by both Harrison and McCartney, seeing someone play both riffs simultaneously is a magical treat. John always referred to it as a throwaway song of his, and regardless of what he thinks, it's a fan favorite on Revolver. The harmonies are the first thing that stands out to me. The bass response was different between the headphone and speaker experience, but I'll get to that in a second. The backing vocals are wonderfully separated and in this particular stereo mix, the imaging is such that I can hear distinct inconsistencies that stand out a bit more. For instance, the detail level is so high that the subtle off-timing of the dual solo guitars is actually distracting. It's clearer to hear the difference in intonation and the fact that they're not precisely synced. Like I've said before, I appreciate these human performances in older recordings because they're genuine expressions in the music rather than using technology to make it precise and mechanical to the tempo. The Anni provides some wonderful separation and layering, and you'll get some very different sound experiences depending on how you set it up. In my headphone system, the song is incredibly punchy and dynamic. The Anni provides plenty of power to almost any over-ear headphone, as is the case of the Meze Elite. The Elite is a forward-leaning headphone, but don't think that you'll be missing Paul's punchy bass lines or the hefty mids of the guitars. The Anni doesn't just provide this warmth and audio quality to headphones but to speakers too.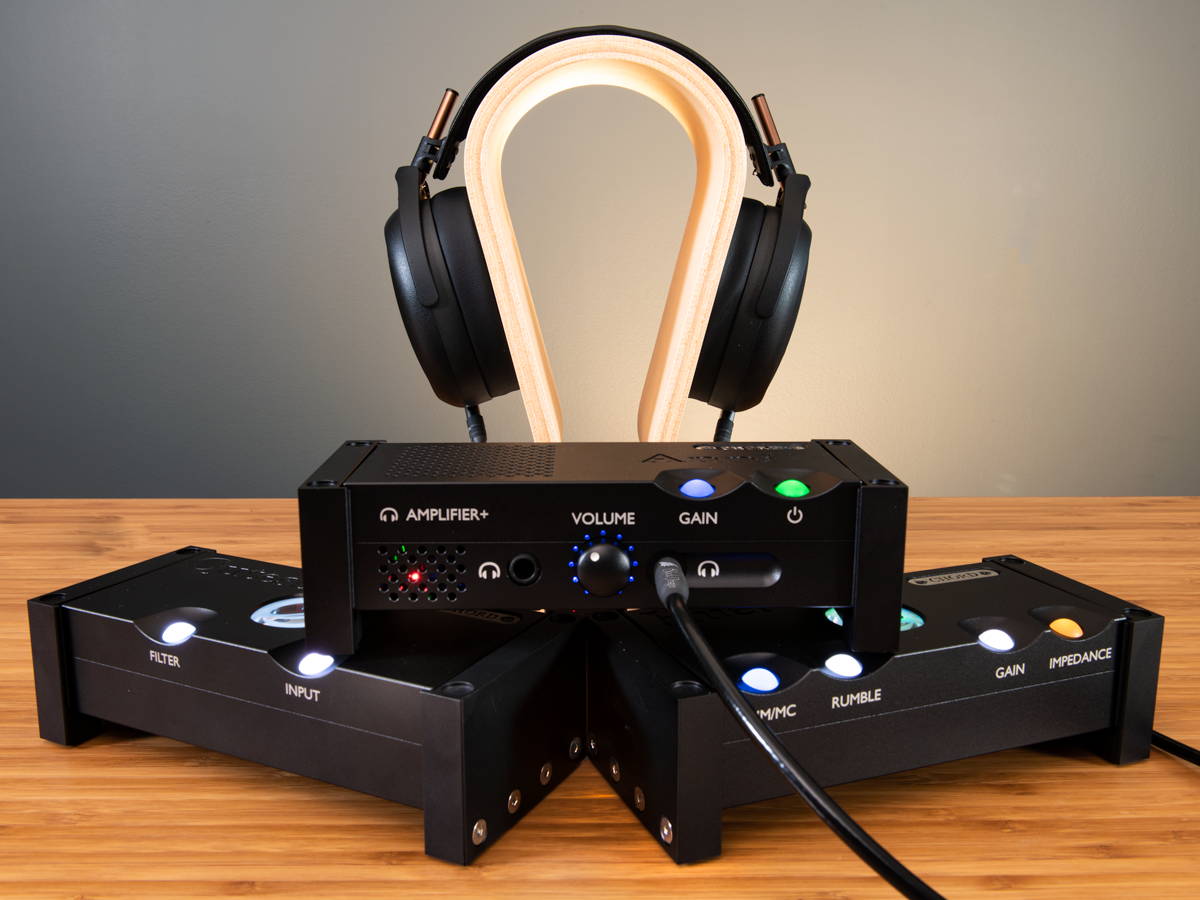 Speaker pairings
My initial speaker setup paired the Anni with the Mini A's from Bryston. They're rated for 10-175W and you'll have plenty of headroom with the small speakers. Due to their driver design, they're quite warm, so paired with the Chord Qutest (which is forward sounding) and the Anni, you have a nice and toasty setup. The bass was present, although it's interesting to note that the Anni made certain low-end frequencies more resonant than others. This was rarely an issue and was only during very loud listening sessions with specific songs (And Your Bird Can Sing was a notable disappointment). However, you can't argue that the price point is great, and the corresponding fidelity is impressive, especially for those who like to get lost in the music.
At a little over double the price, the Mini T bookshelf speaker is a lot more forward and resolute. The downside is that it's a touch harder to drive, so you'll have less headroom to crank the volume before running into distortion. Whereas I could turn the volume up to about 2 o'clock before hearing distortion with the Mini A speakers, I could only manage about 12 o'clock with the Mini T. Keep in mind that this was also in a large demo room meant for much larger speaker setups. In an office or small room, both the Mini A and Mini T speakers would make for a perfect high-fidelity setup with the Anni or other smaller desktop amplifiers. All things considered, the Anni was able to produce impressive sound from both of these speaker pairs.
I was able to set up the Anni with the Aurender N20 Music Server and the Music Hall MMF-9 turntable simultaneously. By pressing the input select button, you can switch from one to the other (you'll see each input designated by a blue or red LED circle around the volume knob). Note that you'll have to adjust the gain settings on each to match if you frequently switch between multiple inputs (to minimize the chance of damaging your equipment). Of course, your appropriate gain level will depend on your personal gear and system.
Chord does a great job in keeping their signature clean and detailed sound with the Anni, but I was surprised at how musical it is with a lot of systems. The amplifier does run a little hot, but this also transfers to the warmth it can provide, especially in the case of the Bryston Mini A speakers. Power limitations aside, this is a great sounding amp for the size.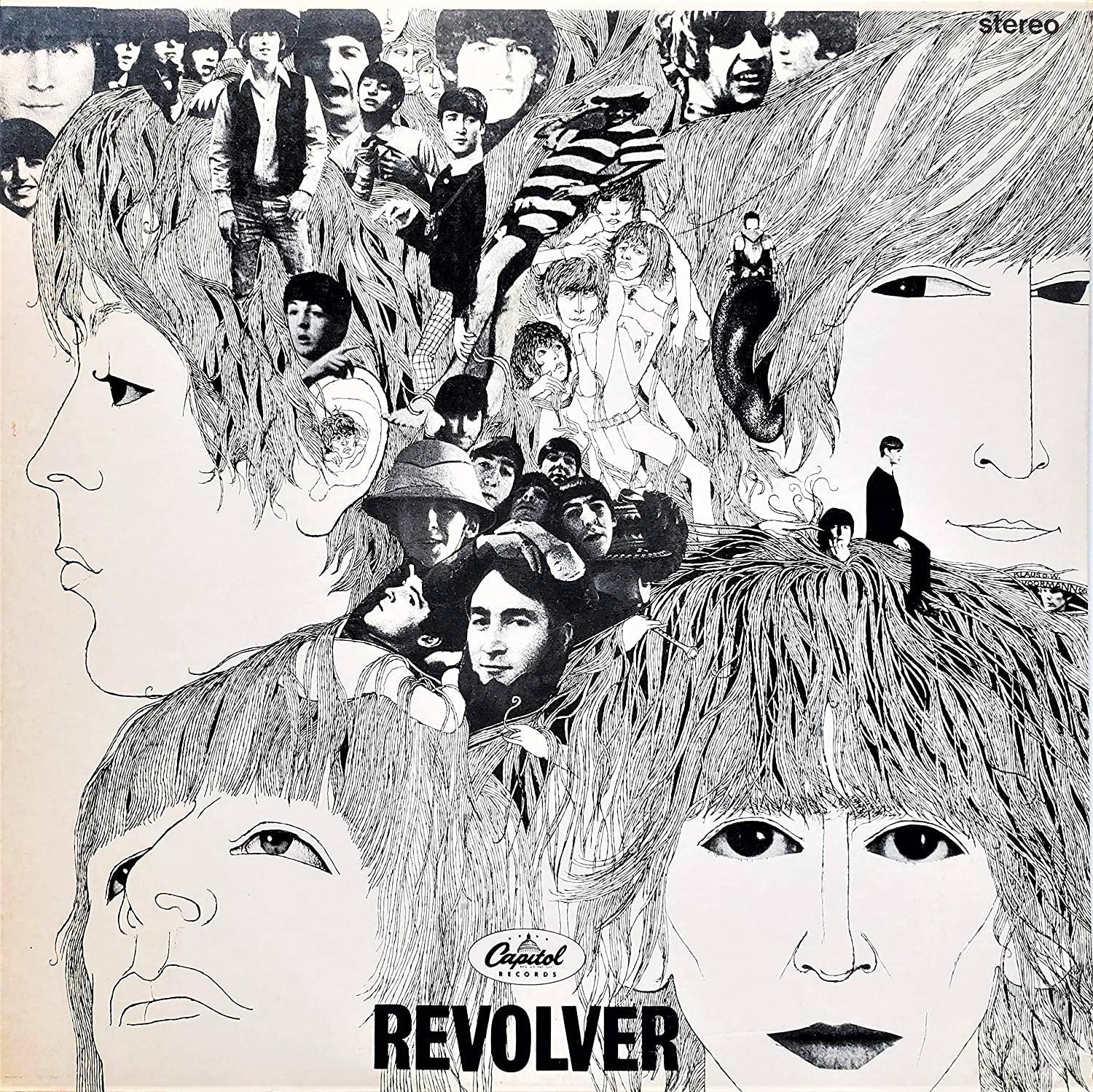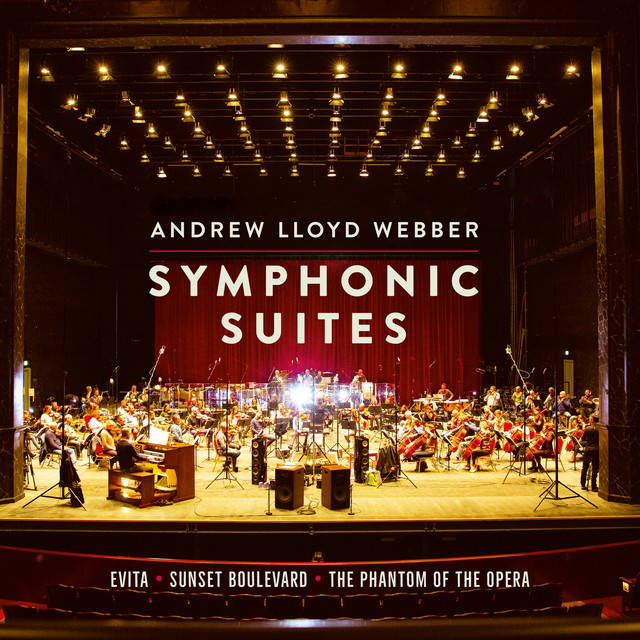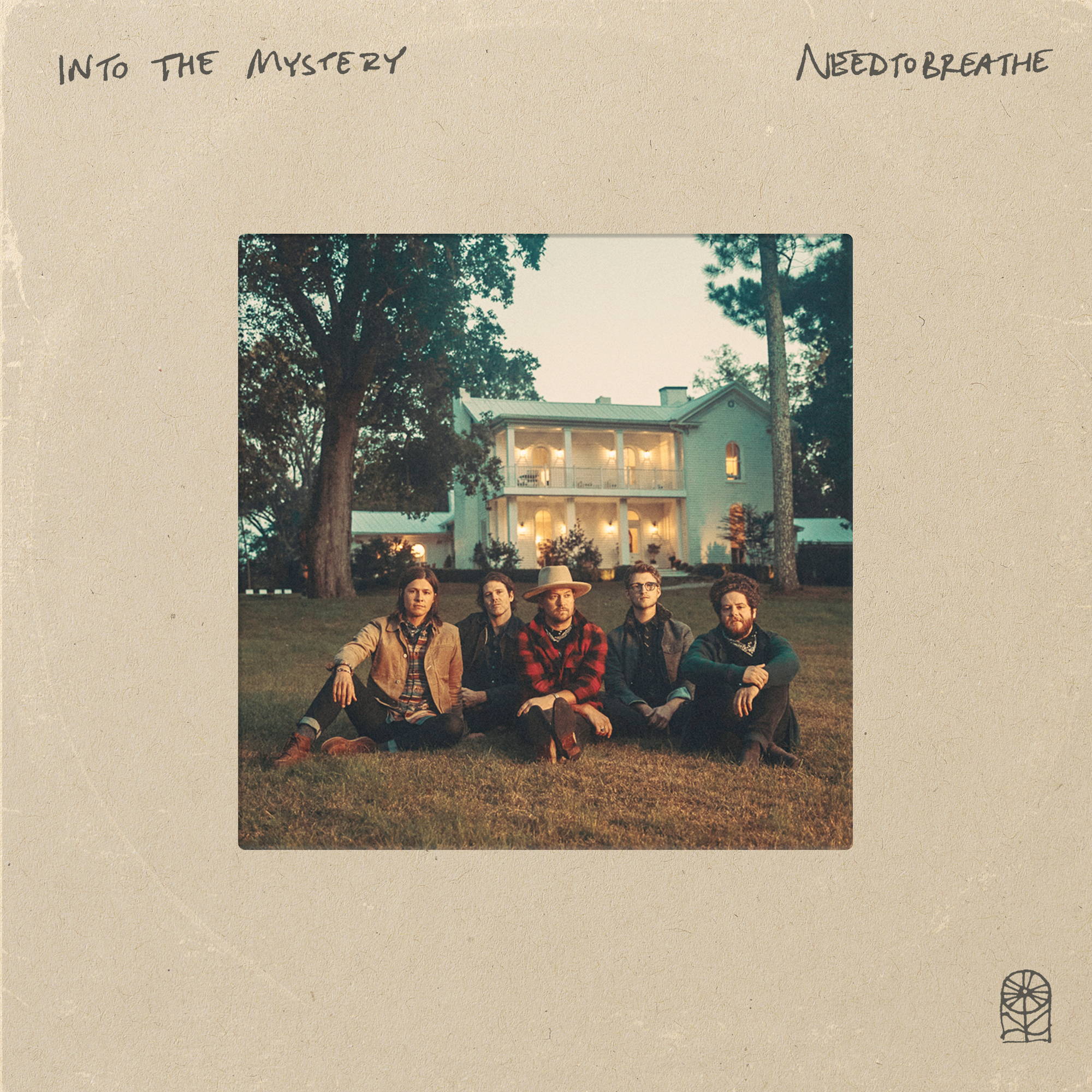 Songs/Albums:
And Your Bird Can Sing by The Beatles (Revolver)
The Phantom of the Opera Symphonic Suite by Andrew Lloyd Webber (The Andrew Lloyd Webber Orchestra - Symphonic Suites)
Carry Me by NEEDTOBREATHE (Feat. Jon Foreman of Switchfoot) (Into the Mystery)
Dementia by Owl City (Feat. Mark Hoppus from Blink-182) (The Midsummer Station)
---
The Anni offers the recently announced dual-feed-forward error-correction circuit topology whether using headphones or compact loudspeakers. Anni's advanced technology allows it to drive almost any headphone load, error-monitored and compensated amplification at all times.
There's not much in the way of features for the Chord Anni amplifier. Apart from a great selection of I/O and a small but sharp-looking design, much of the excellent sound can be chalked up to the internal design and materials of the device. 10W may not seem like a lot, but keep in mind that this amplifier is a hybrid design meant for both headphones and smaller, bookshelf speakers. The switchable gain mode for the speaker outputs should enhance the compatibility with some speakers as well, and combined with the same technology that Chord uses in their higher-end Ultima amplifiers, the Anni is an efficient unit that should pair well with most bookshelf speakers and almost any headphone.
"Ultima's technology is based on a technical paper by Dr. Malcolm J Hawksford (emeritus professor at Essex University) which was taken up and refined by Bob Cordell of Bell Labs. Chord Electronics' owner and Chief Designer, John Franks, then took the theory and developed it to a much higher level - a progression of Cordell's advanced dual-feed-forward error-correction topology incorporating Franks' own advanced concepts in ultra-high-frequency power supplies, which have been a cornerstone of the company's proprietary-technology amplifiers since its inception in 1989. Chord Electronics' proprietary amplifier technology has seen numerous refinements and updates over the past 30 years, however, Ultima receives John Franks' all-new circuit topology, the first completely new design since the company supplied its first customer, The BBC, in 1989. Chord Electronics looked at Bob Cordell's aforementioned work from the 1980s before developing an initial design that incorporated both his topology as well as John Franks' award-winning, time-proven amplifier tech - the nested feed-forward and global feedback allowed for Chord Electronics' custom-designed dual silicon die MOS-FET output transistors to perform uniquely well." -Chord Electronics
The Anni offers the recently announced dual-feed-forward error-correction circuit topology whether using headphones or compact loudspeakers. Anni's advanced technology allows it to drive almost any headphone load, error-monitored and compensated amplification at all times. As mentioned previously, I had no issue powering whatever headphone I threw at it, from the Meze Empyrean and Elite to the Audeze LCD-5, HIFIMAN HE1000 V2, Focal Utopia, Sennheiser HD 820, and more. With the Class AB Sliding Bias, you'll operate mostly as Class A unless demanding scenarios require more power, in which case the amplifier will switch over to Class B. The Anni does run hot, but that shouldn't be cause for concern. Chord designs their gear to perform well under load, and the chassis' aluminum construction is partly why the device gets hot: it doubles as a heat sink. The fan inside the Anni circulates the air and never gets terribly loud, at least nothing that would detract from my listening sessions even at low volumes.
As mentioned previously, I connected the Anni to the Qutest using Black Dragon interconnects and the Qutest to the PC using a Silver Dragon USB Cable. From the Anni, I had a Silver Dragon Premium Cable for Meze Headphones to the Meze Elite. Chord products tend to lean on the forward side of sound signatures, and this is true with the Anni as well. The modest power packed in such a tiny package helps with depth and soundstage, making things sound bigger than they actually are, but signature-wise no detail is left hidden. It is this attention to detail to which Chord products excel, and the Black Dragon is the perfect pairing to bring more warmth and body to your music. Tunes had more extension in the low end, mids were thickened, and I enjoyed a much fuller sound overall.
When it comes to USB connection to your device, both Silver Dragon USB and Black Dragon USB cables would make excellent choices due to the nature of the cables being built to audio transfer specs. Be assured due to the quality of materials we use that your data packet transfers will be more efficient and reduce jitter. For your line output, it more so depends on the kind of music you like to listen to. The basic rule of thumb is this: if you like a more musical and warm presentation to balance out the detail of the Chord Anni, go with the Black Dragon Interconnect. If you're a detail junkie and like a more analytical interpretation, go with the Silver Dragon Interconnect. As always, feel free to Contact Us with any questions you may have and we'll make a personalized recommendation for you and your system.
Silver Dragon Sound Signature: The Silver Dragon is the original cable. Silver strands clarify instrument separation, increase the soundstage, and find previously lost high and mid-frequency sounds. Transients appear more cohesive and the bass tighter for a more controlled sound. The detail and clarity of the Silver Dragon make it a perfect match for classical music and other genres with many nuanced instruments.
Black Dragon Sound Signature: The Black Dragon is warm and smooth with a musical presentation. Copper strands enhance the body, shape, and immediacy of the music. The detail and expansiveness of the Black Dragon make it a flexible fit where a broad range of musical genres are played. It can also improve bass frequencies on bass-light headphones. The smooth, musical quality makes it a perfect fit for headphones that tend to sound a bit edgy or bright. Despite its warmth, the Black Dragon does not have a laid-back, lush sound. It is much closer to neutral, making it a very natural-sounding cable. For more information on finding your signature sound, visit our Sound Signature Guide.
---
The Anni is a solid choice for a desktop amplifier, in both size and versatility. If you're planning on pairing this with headphones or even the Qutest stack, then you'll be more than happy with the amount of clean power and detail it provides. Speaker setups are a little tricker here, and you'll need to make sure the Anni can provide enough power for your bookshelf speakers. Specific pairings will also need to be accounted for, as the Anni certainly sounds better in certain signal chains. The Chord Anni/Qutest is a power pairing, however, and combined with the Huei makes for a triple threat tiny stack. The Anni isn't cheap, and it doesn't pack room-thumping power, but when it comes to desktop setups you'll be hard-pressed to find something this small and versatile with superb clean sound.
---
---
Chord Anni Desktop Integrated Amplifier

Anni Manual / Warranty

Safety instructions

1.5 m 15 V 6 A switch-mode power supply
---
Chord Electronics Anni Openboxing Video
Chord Electronics Anni Review Video
---
Technical Features
Power Output: 10 W 8 ohms
THD: 0.02%
Signal to Noise: -92 dB
Noise floor: -110 dB
Frequency response: 5 Hz – 60 Khz (-3 dB)
Dimensions: 160 mm (W) x 42.50 (H) mm x 96.60 (D) mm
Weight: 625 g
---
---