Chord Electronics Updates An Iconic DAC
It's finally here - the long awaited and speculated Chord Mojo 2! More mobile joy, better specs, and happier music enthusiasts all around. Let's be honest, people knew about the Mojo 2 since last year - it was on every forum - we didn't know what was in it but we knew it was coming. Finally Chord let the cat out of the bag, and we can take a peek at just what makes the new Mojo tick, and if it's a worthy update to the original model. Of course, you can read more about all the new juicy details in our written review and accompanying videos (we'll link to them below). But for now, let's take a quick peek at some of the new features and functions you can expect from the Chord Mojo 2.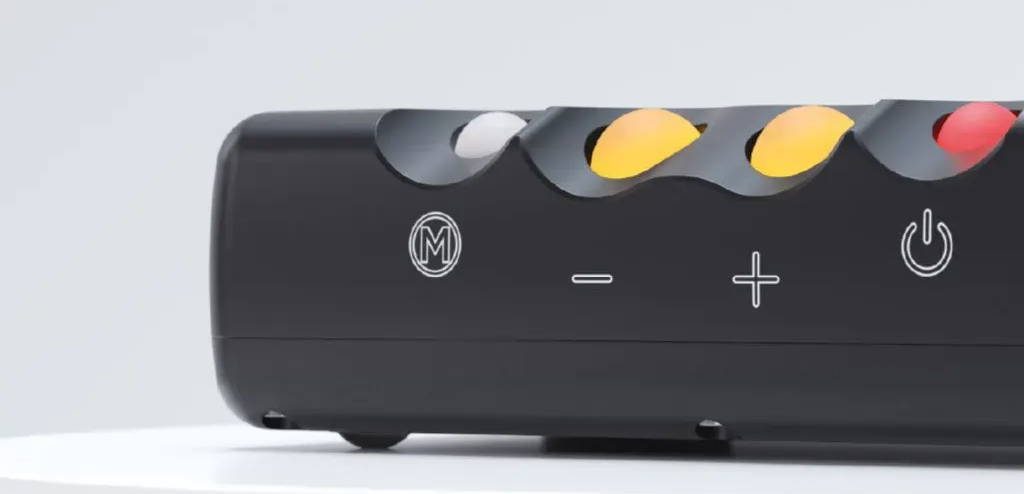 Features at a glance:
New USB-C input
New: world's most advanced UHD DSP; advanced EQ adjustment
New menu function incl. crossfeed, button lock, brightness and DSP
Improved FPGA: greater resolution, power and efficiency
Improved battery: larger capacity and intelligent desktop mode (derived from Hugo2)
Improved WTA filtering: 40 DSP cores for better transparency and lower noise
Full compatibility with Poly
1-year warranty
---
There are a number of new features on the new Mojo 2 from Chord, the main and most obvious one is the extra button on the top. The original Mojo only had 3 buttons: one for the power on/off, and volume up and down. The Mojo 2 features a fourth button, named the "Menu" button which can access a number of listening modes, EQ settings, and more. The only downside to an extra button is that there are more color codes to learn and memorize. We have created a User Guide that goes over every control, menu, and color code so you can get the most out of your Mojo 2:
The Mojo 2 also features a newly implemented USB-C port which doubles as the fourth foot of the device. It's actually located in a great spot to prevent any vertical bending of the cable if placed flat on a table. However, please note that the USB-C port is for data transfer only and not for charging. The Mojo 2 retains the charging function for the right-most micro-USB port. For connectivity the Mojo 2 features five digital inputs: coax, dual-data coax, optical, micro-USB, and USB-C. The DAC still has dual-3.5mm headphone jacks on the opposite side of the inputs, and still retains the shared volume control for both (there is no independent volume control for each headphone jack). Because the form factor is the same as the original mojo chassis (mostly), the Mojo 2 is compatible with the Chord Poly Streaming Module. However, you will need to make sure you have the latest firmware version installed for the Poly to minimize connectivity issues with the Mojo 2.
You can read more about our sound impressions in the Mojo 2 written review or watch Drew Baird, P.E., CEO talk about his take on the new Mojo 2 (video linked below). Drew was in London for the 2015 release of the original Mojo, so it's interesting to hear how he thinks it compares. There are a lot of features and functionality to the new DAC, so check out our Mojo 2 coverage/materials for answers to all your questions and more! If you have any additional questions, feel free to leave a comment. Happy listening!
---
"I'm listening to Chord's new Mojo Digital Analog Converter (DAC) and amp as I write this. I've flown almost 4,000 miles to have THIS musical experience. Here is what I hear... Dead quiet."

- Drew Baird, P.E. & CEO of Moon Audio. Oct 20th, 2015
---
Mojo 2 User Guide (By Moon Audio)
Chord Mojo 2 Product and User Guide
Everything you need to know about the Mojo 2, basic functions, quick start, menu walkthrough, and more...

---

Chord Mojo 2 DAC Headphone Amp Review
Chord Gets Their Mojo Back
Many had speculated what the new specs could be, would it take the same form factor - just HOW would it be upgraded? Well, worry no more, we have all the answers to your questions and more. So without delaying any further...
---
Stay tuned for Ricky's video detailing the functionality of the Mojo 2, Crossfeed info, Headphone compatibility and more!
Chord Mojo 2 Unboxing Video
Chord Mojo 2 Review - Drew's Impressions
---
---