Reimagine how you Stream Music
Music Streamers and Servers — Two audio devices that transform how you stream and listen to hi-res audio. We carry a wide selection of music streamers and servers here at Moon Audio. Many of our servers have streaming capabilities and many of our streamers can have added storage transforming them into streamer servers. We decided to group the two together and provide you with a list of products that are capable of one if not both functions.
The right music streamer and/or server can elevate your home audio setup. Whether you're someone who wants to digitize your entire CD collection or finally have a way to stream your favorite podcasts while you cook at home, there's a device on this list that will be the perfect fit. These are just the top sellers of 2023 with many more on our website to discover. These are the top-selling streamers and servers here at Moon Audio for the year 2023.
Top 5 Music Streamers, Servers of 2023 | Moon Audio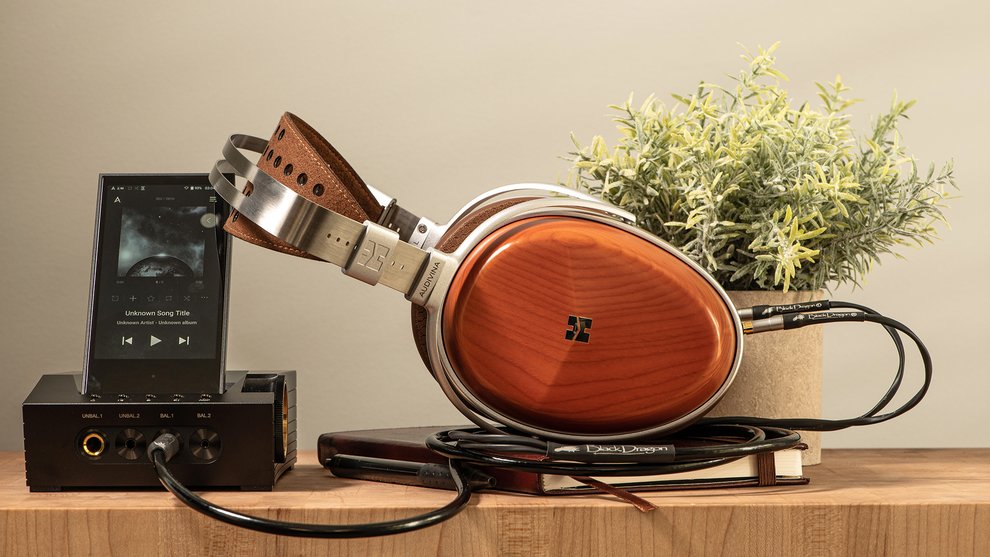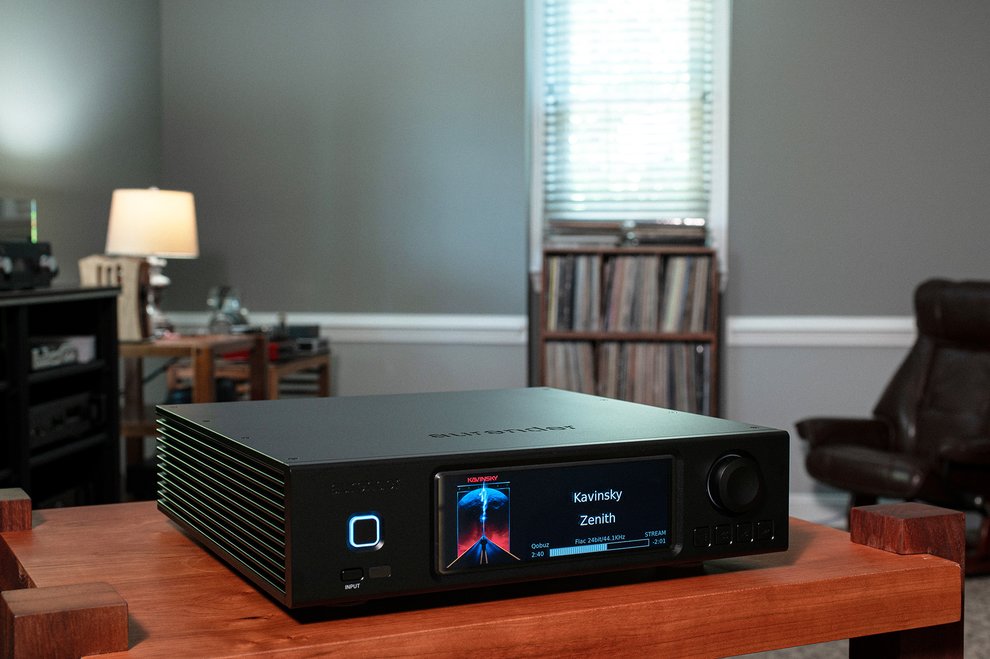 Best Music Streamers and Servers
#8: Aurender ACS10, N20, A200 Music Streamers
Aurender music streamers are a full-feature line with something that will fit all budgets and needs. Our three most popular Aurender streamers are the ACS10, N20, and A200. Aurender's app gives users full control of their listening experience with the ability to stream music from services like Tidal, Qobuz, Spotify Connect, and internet radio stations, as well as manage their personal digital music collection.
The ACS10 Music Server with CD Ripper is a music server with a CD ripper allowing you to rip and store your collection digitally. The ACS10 is designed to be the one-stop solution for digital music management available with 8TB, 16TB, and 24TB of built-in storage. It can be used as a fully functional server and streamer but must be connected to an external DAC as it does not have one built in. For the price point the ACS10 is the best bang for your buck in the Aurender lineup thanks to its capabilities and features.
The N20 Streaming Music Server delivers the best sound quality of all three streamers. With no internal DAC you're required to connect an external one via USB. The N20 has no internal storage but does feature two storage bays for hard drives to be connected. It features all-new circuit boards populated with higher precision OCXO clock and oscillator that exhibits four to ten times more stability. The result? Enhanced musicality, timing, pace and rhythm.
The A200 Caching Network Server is the newest addition to Aurender's streamer lineup. It's an all-in-one streamer server with a built-in DAC, multiple power supplies, and great functionality. The A200 is perfect for the audiophile who has an extensive local digital music library and wants a hub for everything to be stored all in one place. Although it does not have internal storage like the ACS10, the A200 does feature 2 storage bays for users to install 2.5-inch drives. The A200 features some of Aurender's latest technology: An all-new AKM 4490 DAC that delivers a rich, smooth, non-fatiguing sound; coaxial and digital inputs, and a super-capacitor-based uninterruptible power supply.
_________________________________________________________________________________________
#7: Astell&Kern ACRO CA1000T All-In-One Head-Fi Audio System
The Astell&Kern ACRO CA1000T is the second edition of the ACRO CA1000 Music Player. The ACRO CA1000T is an all-in-one audio system with a plethora of features. It combines the functionality of a high-performance headphone amplifier and DAP. It's the perfect desktop companion complete with a powerful headphone amplifier and Astell&Kern's proprietary TERATON ALPHA technology. This technology produces audio playback as close to the original sound through effective power noise removal, efficient power management, and amplification.
The power output for the ACRO CA1000T is very impressive with four levels of gain that can operate the most detailed IEMs and the most power-hungry headphones. The lowest output will give you 2Vrms for unbalanced and 4Vrms for balanced connections. Mid-level gain gives you 4Vrms for unbalanced and 8Vrms for balanced connections. The high-level gain will provide 6Vrms for unbalanced and 12Vrms for balanced connections. The ACRO CA1000T takes it up a notch offering you 8Vrms for unbalanced and 15Vrms for balanced connections.
You can use the headphone jacks for an immersive listening experience or connect speakers using the input/output ports. With three amp modes to choose from each one will provide you with a unique sound: The OP AMP mode delivers extreme clarity and dynamic sound. The TUBE AMP mode expresses more musical detail, and the HYBRID AMP mode delivers you a combination of retro vibes and high-resolution output. Pair the ACRO CA1000T with our custom Black Dragon Interconnect cable to connect a variety of audio accessories like bookshelf speakers.
The ACRO CA1000T is Roon Ready and supports playback on various streaming apps through Bluetooth and Dual-band Wi-Fi. You can use Astell&Kern's very own music app to control the ACRO CA1000T to stream music from popular services like Tidal, Qobuz, and Spotify. It has a built-in battery for portability so you can enjoy up to 11 hours of high-quality playback while you travel. Using the new AK File Drop function you can transfer audio files wirelessly through a PC, smartphone, or FTP program located on the same network. The BT Sink function allows you to connect a smartphone or external device via Bluetooth and playback audio in high quality on the ACRO CA1000T. The functions available on the ACRO CA1000T make it what Drew Baird, P.E., Owner and Founder of Moon Audio calls a kitchen sink — A product that truly does it all.
Powerful enough to drive power-hungry headphones & IEMs
All-In-One System: Headphone Amp & DAP
_________________________________________________________________________________________
#6: Chord Electronics 2GO, Poly Wireless Streaming Module
If you're looking for a great portable streaming option then look no further... introducing the Chord Electronics 2GO and Poly. The 2GO and Poly are wireless streaming attachments for the Chord Hugo 2 and Mojo 2. The Poly is the wireless attachment for the Mojo 2, allowing you to turn the Mojo 2 into a fully functional high-resolution streaming device. The Poly is designed to fit like a seamless extension of the Mojo 2, connecting directly to the micro-b jacks on the Mojo 2. From there you can connect the Poly wirelessly via Bluetooth connection to your source device of choice like a smartphone or tablet. Once connected you can access music by streaming over Wi-Fi, network storage devices, and even personal libraries stored on mico SD cards using the built-in slot.
Airplay, Roon ready, DLNA compatible, support up to 768, DSD512 — It does it all. On a single charge, the Poly can run for nine hours and when combined with the Mojo 2 you've got a handy portable setup.
The Chord 2GO is just like the Poly but it's compatible with the Hugo 2. This high-performance streamer and server transforms the Hugo 2 into a full-featured Wi-Fi or ethernet-enabled device. The 2GO has more available storage than the Poly with dual micro SD slots so you can add and store your entire digital music library collection. Just like the Poly, the 2GO can be configured as a Roon endpoint and server. The 2GO has playback up to DSD 256, whereas the Poly can do up to DSD 512.
One of the 2GO's coolest features is its hotspot mode. When enabled, the 2GO can broadcast its own Wi-Fi signal if it cannot connect to a static network. The Poly and 2GO are the perfect music-streaming companions on the go.
Cable Recommendation: N/A
_________________________________________________________________________________________
#5: Matrix Audio Element I2, M2, X2 Music Streamer
The Element series of music streamers from Matrix Audio are extremely easy to use with premium features and a price point for everyone's budget. The Element I2 is what we consider the entry-level music streamer of the Element series. From there, you have the Element M2 which is mid-tier, and the Element X2 which is the flagship-level streamer. As you go up in the ranks from the I2 to the M2 to the X2 the sound quality and performance improve.
The Element I2 hi-fi streamer delivers top-shelf sound with amazing clarity and detail in all of your music. The I2 sports a fully-balanced headphone amplifier, USB Audio, a full-color touch screen, and tons of premium features. The Element I2 has complete local and streaming music functionality, allowing you to play music from USB external storage or NAS with ease. Don't let the fact that the I2 is entry-level fool you. It's got a range of technologies seen in other models in the series, narrowing the gap in differences in specs between models, providing tremendous value at every price point.
The Element M2 Hi-Res Music Streamer sits comfortably in the middle between the I2 and X2 with improvements to the audio quality and overall performance. The built-in headphone amplifier has been upgraded to a 4-chanel full-balanced architecture with a fully symmetrical circuit design to reduce distortion and noise. The M2 features an HDMI ARC input, which is missing in the I2. The output levels and sample rates of the M2 have also improved.
The Element X2 Music Streamer is the most feature-rich of the three streamers, having been completely revamped to include a built-in preamplifier with +10dB analog gain and analog inputs. When enabled, it can output high-quality audio up to 15.8Vrms. Vinyl turntables with phono outputs, CD players, or other devices with analog outputs can be connected to your audio system through the X2. The X2 features Hyper-Control technology that when combined with the preamplifier provides ultra-low noise and distortion.
For the ultimate listening experience, we paired the Element series streamers with a personal favorite, the Focal Stellia headphones and our Black Dragon Premium Headphone Cable. All three streamers are Wi-Fi and Ethernet compatible and support streaming from Qobuz, TIDAL, Spotify, and are Roon Ready. Using the MA Remote app available on iPhone, iPad, or Android phones, you can browse and playback your local music files as well as stream internet radio stations. You can't go wrong with any of these three streamers as the full-featured standalone source device for your audio system.
Element X2, M2, I2 Review & Comparison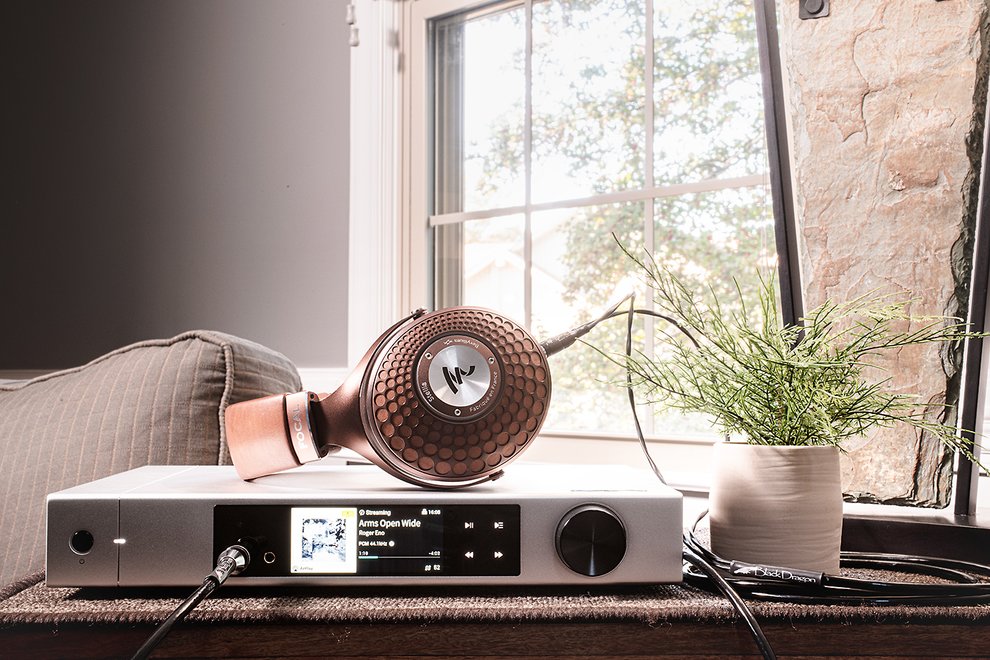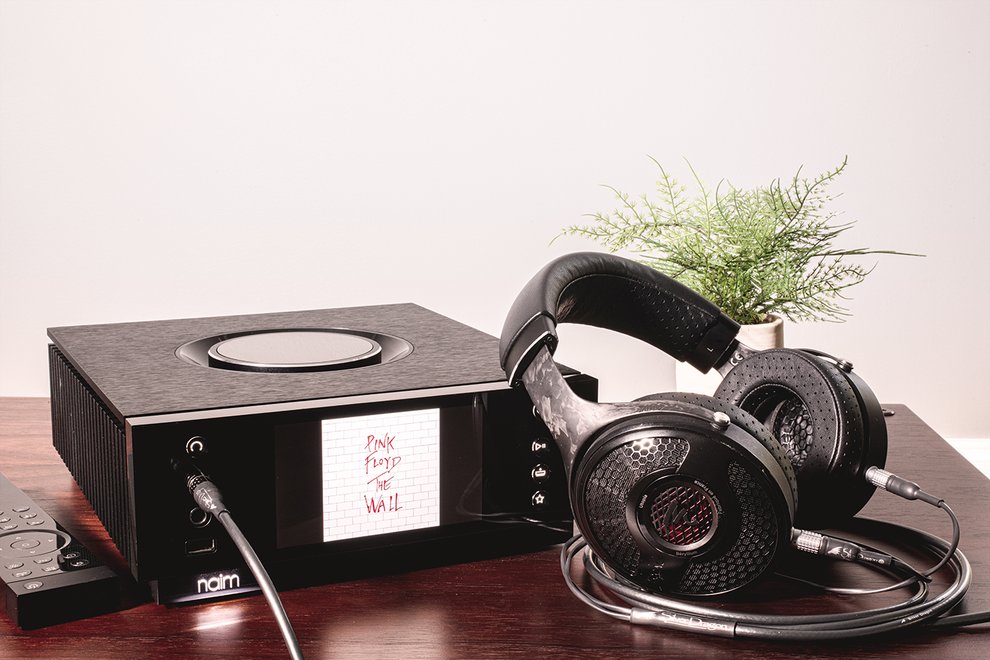 #4: Bluesound NODE, NODE X, VAULT 2i Music Streamers
The Bluesound NODE Hi-Res Music Streamer is one of our best-selling products here at Moon Audio and it's no surprise. The NODE is a great entry-level product for someone who is ready to enjoy the world of hi-res streaming. It's a basic, easy-to-understand streaming system that connects to any existing stereo amp, AV receiver, or powered audio system. The NODE has a clean and accurate sound signature and has a headphone jack for an immersive listening experience. The NODE X is the 10th-anniversary limited edition streamer of the NODE series streamers. It's a nod to the NODE, retaining the functionality of the NODE with some design upgrades and new additions: A 1/4-inch headphone jack, an integrated headphone amplifier, and an upgraded DAC. If you'd like to upgrade the internal DAC on the NODE, we recommend our Silver Dragon USB cable to connect the external USB DAC to the NODE streamer.
The VAULT 2i Network Streamer builds upon the NODE by adding a CD ripper and internal storage. It digitizes, organizes, and displays your physical music library letting you rip all your CDs rapidly in bit-perfect, high-resolution audio formats. Store thousands of tracks on its internal ultra-quiet 2TB hard drive that doubles as a network NAS drive. From there you can access and share your entire music library, and stream it to any Bluesound player, all without a computer. Bluesound products are intuitive and all work within its own multi-room ecosystem so you can build your dream home audio system and enjoy streamed music anywhere in your home. With Bluesound's BluOS app, you can access some of the best music streaming services like Amazon Music, TIDAL, Qobuz, Spotify Connect, and much more. In fact, the NODE series has the most music streaming services available on its user interface.
_________________________________________________________________________________________
#3: Roon Nucleus Music Server
These days Roon and music streaming are practically synonymous. They've taken the world of hi-res music streaming by storm, providing Roon endpoints to most streamer, servers, DAPs and more on the market today. The Roon Nucleus is Roon's very own hardware that acts as the ultimate controller of your entire digital music library. The Roon Nucleus manages your music files stored on USB hard drives, NAS, iTunes library, and streamed content from Tidal and Qobuz. Think of the Nucleus as the hub where you can stream music to USB, Sonos, Apple AirPlay, Roon Endpoints, and many other audio devices. Use the Roon remote apps (iOS, Android, mac, Windows) to control the Nucleus and play music. Note, in order to use the Nucleus and its software you must have a Roon subscription which is sold separately.
Of all the streamers/servers on our list, the Roon Nucleus is the most widely used product because of its ability to be integrated with all kinds of certified DACs and streamers. The Roon Nucleus does not have a DAC so if you'd like to pair it with an external USB DAC we recommend using our Silver Dragon USB Cable to do so. With an HDMI output, you can easily integrate the Nucleus into your home theater setup and enjoy audio from your favorite pair of loudspeakers.
Easy integration with many devices
Hub for your digital music library
_________________________________________________________________________________________
#2: Naim Uniti Atom Streamer Amplifier
The Naim Uniti Atom Streamer Amplifier is an all-in-one unit complete with Bluetooth connectivity and several analog and digital inputs you can use to connect many sources. Available in both a headphone and speaker edition, you can choose whether you'd like an immersive solo listening experience or to listen with others. he Uniti Atom headphone edition has been re-engineered with a superb headphone amplifier that's capable of powering even the most demanding headphones using your choice of a 6.35mm jack, balanced XLR, or Pentaconn outputs. All you have to do is just add headphones and the internal headphone amplifier, alongside the pre-amplifier will do the work. The Uniti Atom stands out for its sleek black aesthetic with a beautifully crafted chassis that will compliment any audio setup.
The speaker edition allows you to connect the Uniti Atom to a TV using HDMI ARC outputs. What's neat about this feature is the Uniti Atom then takes over as the main controller for the entire setup — You will be able to control the TV using the Uniti Atom remote control. Pretty seamless and easy.
The Uniti Atom is able to stream from music streaming services like Spotify, TIDAL Connect, and Qobuz. You can explore a curated collection of HD stations and podcasts, and take advantage of its Roon, Apple AirPlay 2 and Chromecast capabilities. We recommend pairing the Uniti Atom with our Silver Dragon USB Cable to support playback from storage and flash drives.
The Uniti Atom can be set up as a multi-room streamer, allowing you to stream your music from different locations within your home. Using the Naim Application, you can sync up to five streaming devices in your home and control them through the app. You can even add the Uniti Atom Core for CD ripping. The functionality of the Uniti Atom is hard to beat and for the price point it's a great bang for your buck.
Headphone and Speaker Edition
_________________________________________________________________________________________
#1: dCS Audio LINA Network DAC
Our best-selling streamer/server here at Moon Audio is the LINA Network Streaming DAC from dCS Audio. The LINA DAC sits at the heart of the LINA system delivering extraordinary sound from any digital source. You can combine the LINA DAC with the rest of the LINA system which includes the LINA Master Clock and LINA Headphone Amplifier, turning it into the ultimate end-game sound system
Built as the ultimate unit for headphone listeners, the LINA DAC features dCS' patented Ring DAC system, digital processing system, and Expanse technology. With the LINA DAC, you'll enjoy a wide dynamic range, crisp, clear playback, and tonal neutrality that provides a natural, detailed, and profoundly musical sound. It's fully balanced and compatible with all digital hi-res audio formats and is Roon Ready. The LINA Network DAC supports high-res streaming from a slew of services including TIDAL, Qobuz, Spotify, Deezer, and Apple AirPlay. dCS Audio's Mosaic App is the command center for the LINA DAC. You can easily navigate system settings, select music, and manage playlists from multiple sources and audio libraries.
Pair the LINA DAC with our Silver Dragon Network Cable that's going to provide the best transmission to your devices. If you're looking for a powerful, extremely capable product that's designed for use in a wide range of environments, then the LINA Network Streaming DAC is a great choice!
Can add headphone amplifier and master clock to build full system
Natural, detailed, musical sound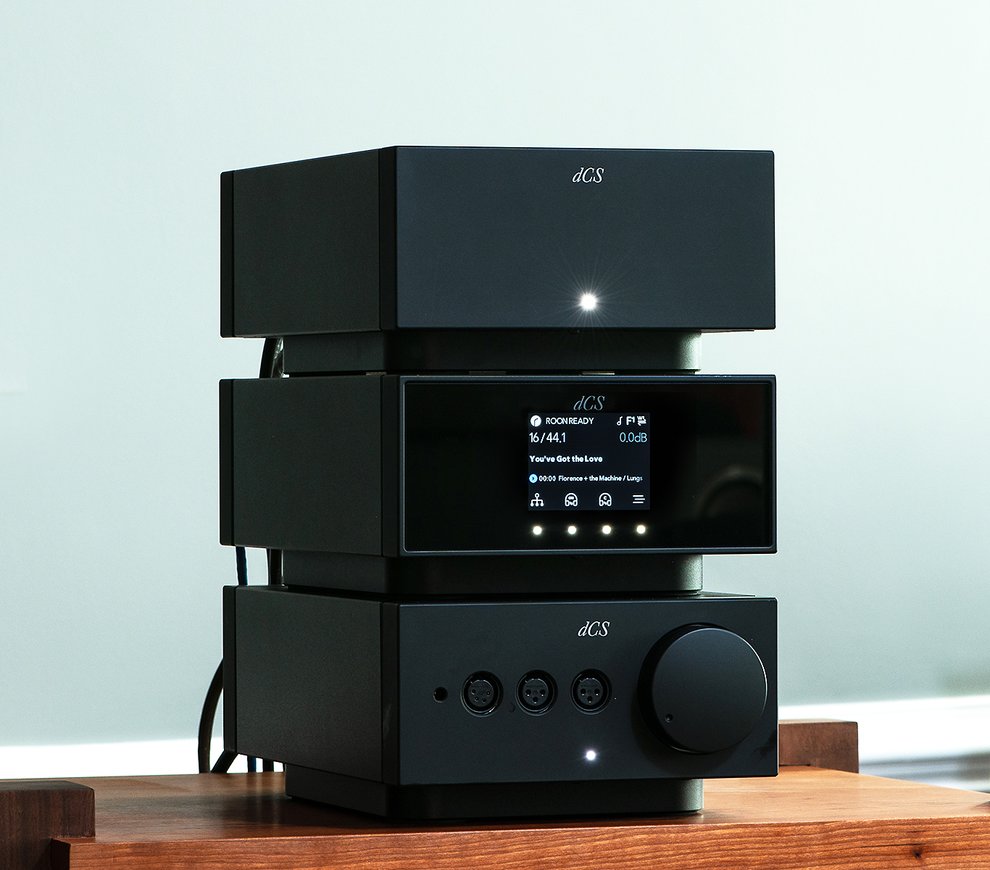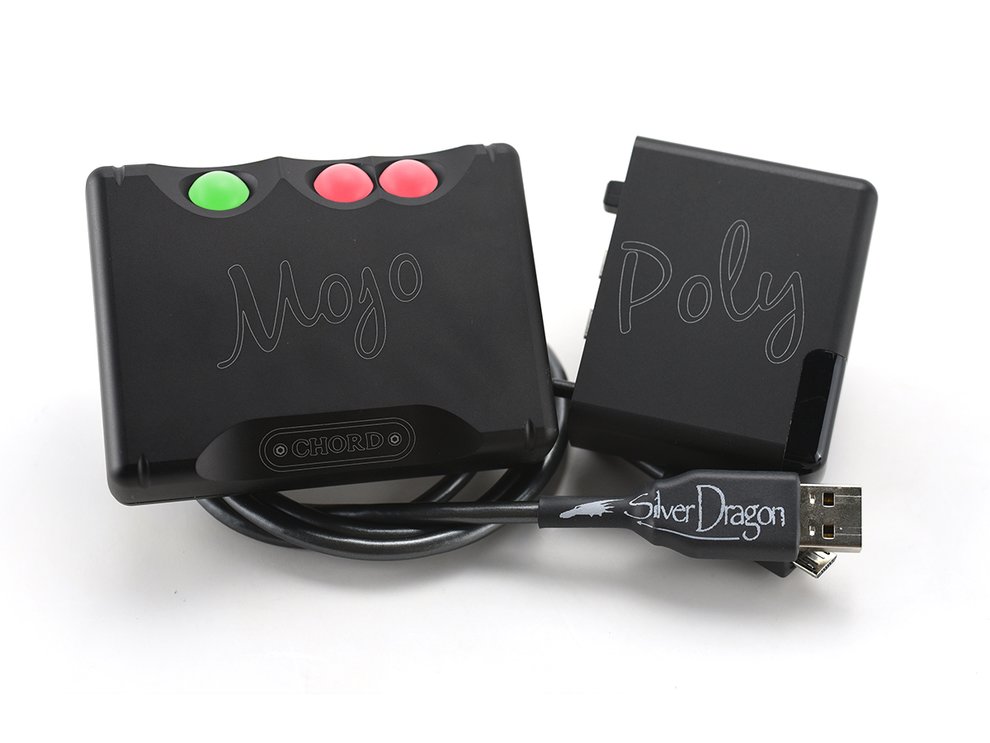 Your audio gear is only as good as its weakest link, and in most cases, it's the stock cables. Companies just don't put the R&D into their cables like they do for the device.
If you're purchasing a music streamer or server to integrate into your existing audio setup you want to make sure you have all the necessary cables to do so. The neat thing about many of the music streamers and servers on this list is their plethora of input and output ports. With that comes the need for accompanying cables and why don't buy a cable made with only the highest quality materials.
If there was a Best Dragon Cables of 2023 list the Silver Dragon USB would be number one. Year after year this is our top-selling Dragon cable. If your USB cables keep dying - as many stock cables do - then check out our quality USB cables. We say time and time again that materials matter, and our cables and custom geometries actually help to bring out those desired properties in your gear and music. We make tons of custom options for our customers so that you can get the right cable for your exact needs. If you have any questions feel free to contact us and we'll be more than happy to help.
Generally, stock audio cables are manufactured with subpar materials, metals with impurities, poor geometries, and an overabundance of layers to make them look and feel like a fire hose. Inconsistency and lack of quality control in stock cables can lead to poor sound quality and a veiled sound vs what the musician intended for you to hear and feel from the music. Dragon cables are handcrafted with the highest standards and made to order according to your specific needs. At Moon Audio, we create a custom cable for you using the highest quality UP-OCC silver or copper conductors that can be manufactured. UP-OCC metals are void of impurities and are optimized for signal transfer and sound quality. We have one of the largest collections of audio and headphone connection options available online and we create limitless audio cable options depending on your specific gear and needs.
Why Dragon Cables?
You've heard the saying that a chain is only as strong as its weakest link, right? Well, the same applies to your brand-new audiophile-grade headphones or other audio components. The weakest link, in this case, is your stock cable or the cheap interconnects the manufacturer threw in the box just to get you up and running. Why is the cable always an afterthought, when it's just as important as the rest of your system? At Moon Audio, we use the best raw materials in our cables to unveil your music. We believe the materials matter and your audio cables should have the same care and craftsmanship that manufacturers put into their audio components and headphones. Audio cables are ultimately the connection to your music. The fact remains that cabling is often considered the last priority to that of the main product and a means to cut down the overall production costs. It's as simple as that.

Related Videos
Best Wireless Headphones of 2022
Beats Studio Pro vs. Sony XM5 Face-Off
Focal Bathys Headphone Review