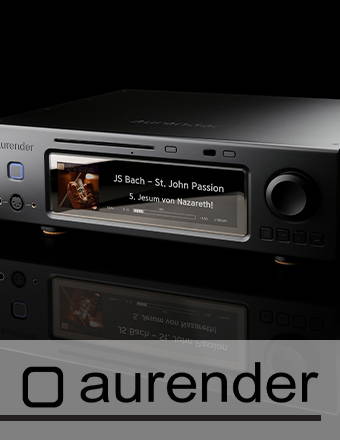 Aurender All-Inclusive Guide contains everything you need to know about Aurender high-resolution music servers including how-to's, product comparisons, information on music streaming and storage, and more.
The Future of Sound
Beginning with its first music server nearly 10 years ago, Aurender has consistently raised the bar when it comes to build quality and audio fidelity. Designed with the digital streaming enthusiast in mind, Aurender creates world-renowned audio products to help you get the most from your digital audio experience. Whether you're looking for a music server, a server with CD ripper, a server with a built-in DAC, or an all-in-one solution, Aurender offers well-designed, great-sounding, user-friendly products. As streaming becomes more popular, Aurender is here to elevate the experience of listening to that content.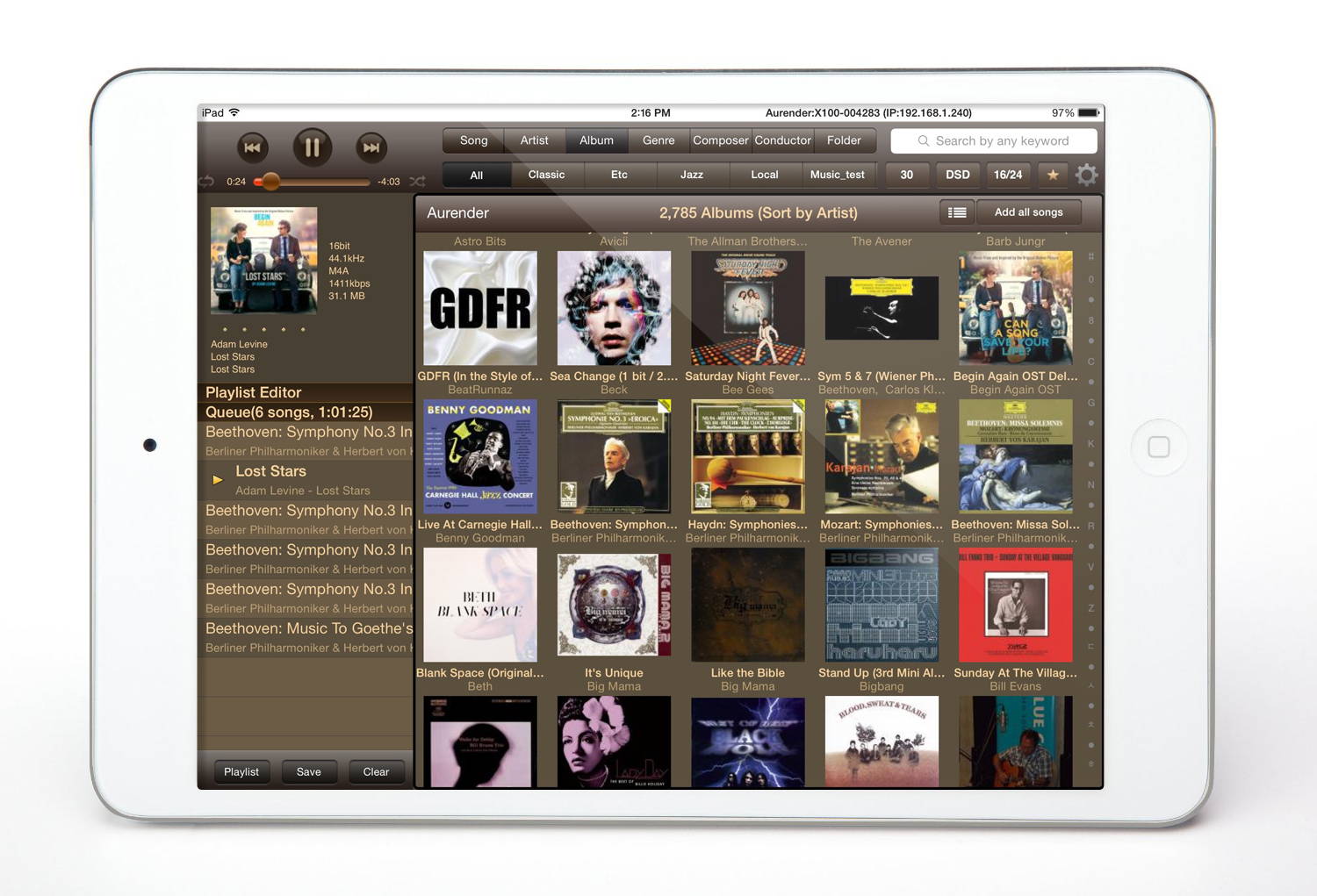 Conductor App
Aurender music servers and music players come with an award-winning remote app available for iOS and Android that allows you to catalog and store all of your music.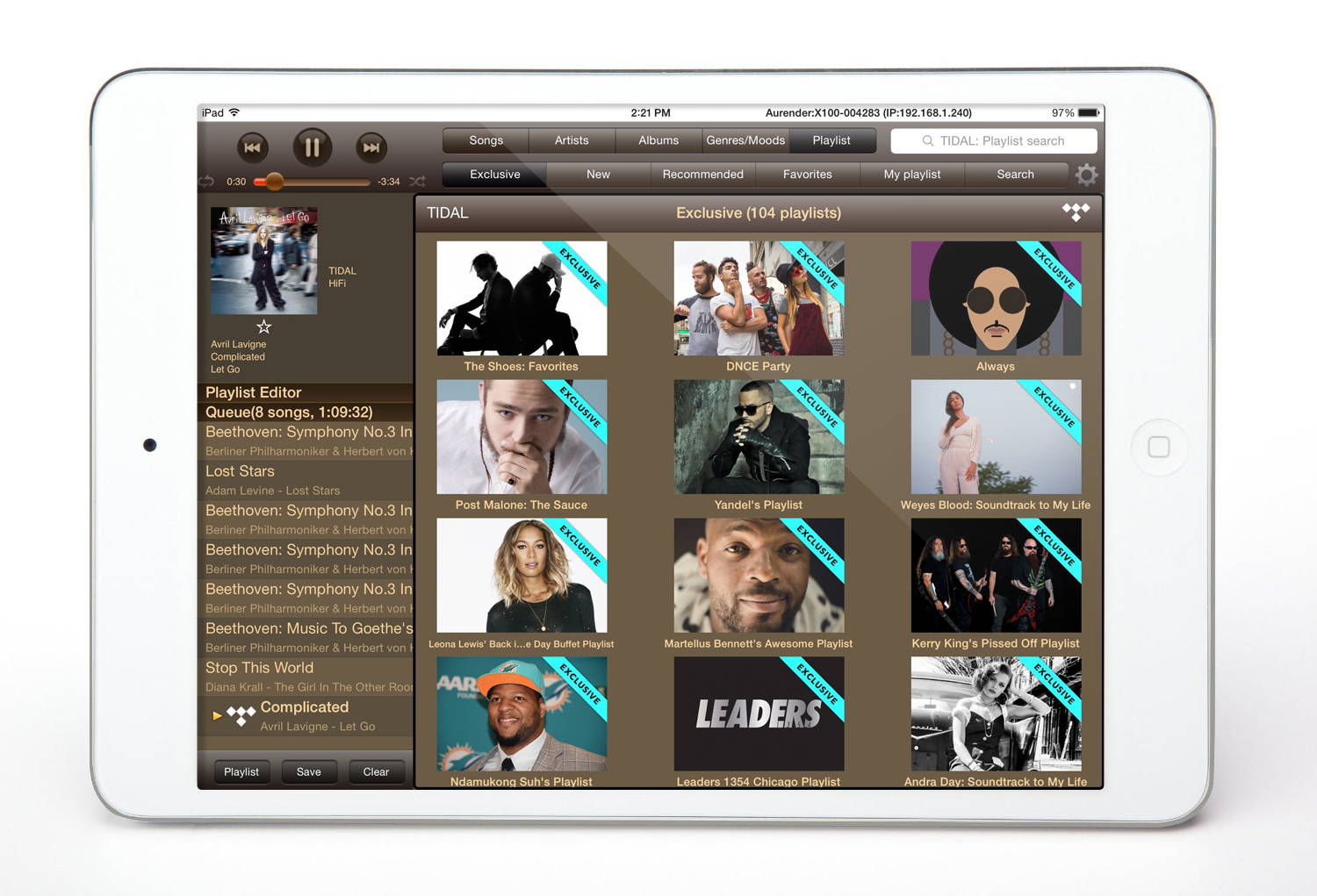 Music Streaming
Learn how to stream high-resolution music directly to your Aurender devices through Tidal and Qobuz.
---
In 2011, early on in the computer audio revolution, a South Korean company called WideaLab released the first Aurender product, the S10 reference music server. The man at the helm of the company was Harry Lee, an engineer and music lover who assembled a team of like-minded engineers to produce a music server that would meet his high standards. Lee's goal was lofty but simple: to produce something that he himself would be willing to purchase and proud to own.
The S10 garnered international acclaim. But Lee had his sights on something more. While designing Aurender's next server, the W10, he joined up with a former engineering classmate, K.K. Lee, the founder of TVLogic. Also based in South Korea, TVLogic designs and manufactures high-end television monitors. The two ended up making a deal in which TVLogic acquired WideaLab. Harry became the director of the Smart Audio Division of TVLogic and brought his team of engineers with him.
With enhanced resources, the Aurender team was able to start designing and building custom servers around its own boards rather than using commercially available ones. Today, Aurender continues to build high-quality audio products for both audiophiles and music lovers who want to enjoy operational convenience, simplicity, and excellent sound quality. Its award-winning products are developed and manufactured in South Korea. Product design and marketing is done in California.

---
Aurender's current lineup includes a range of music servers, music servers with CD rippers, music servers with internal DACs, and an "all-in-one" music server that includes a DAC, CD ripper, headphone amp, and preamp.
But this is only part of the story. Amazing customer service and an award-winning app elevate the Aurender experience. Perhaps one of the best things about Aurender is its Conductor app. Aurender is one of the few hardware companies that have done a great job of providing a well-thought-out and powerful app for controlling your music library. After all, the way you browse for and catalog your music is part of the experience. The Conductor app was designed and developed exclusively to control Aurender Music Servers/Streamers. Available for Android tablets and iPads, it allows swift and easy access to your music with an interface that is free of complexity and visual clutter. The Conductor app incorporates the whole experience of browsing for and discovering new music and ensures easy access and swift browsing of your file-based or streaming music, handling even the largest libraries with ease.
Conductor delivers high-res music from your own internally stored music library or from a subscription streaming service like Tidal or Qobuz. When you create a playlist, it will look like everything is coming from one integrated library. You can save recordings that you discover while streaming, and you can easily create playlists. It's easy to add/edit/remove content from your library.
A really nice perk with Aurender is remote support technical assistance. If you experience a glitch in your server, you can put it into maintenance mode. Then, a technician will go in and troubleshoot. (Remember that the company is based in South Korea, so depending on your time zone, this will most likely occur while you are sleeping!) This is a premium service that comes standard with any Aurender product.
Now, with high-res streaming becoming the norm for many audiophiles, the need for hard drive storage has lessened. Aurender developed a solution that satisfies the needs of both the file collector and the streaming enthusiast:: optional storage. Some Aurender models come with internal storage (up to 12TB), while others allow you to add storage (traditional hard drive or solid state drive) to best meet your budget and intended use.
All servers are firmware upgradable; there's an update button in the Conductor app. You will be asked if you want to initiate updates when you log in.
---
Introduction to Aurender Music Servers: Part I
Introduction to Aurender Music Servers: Part II
---