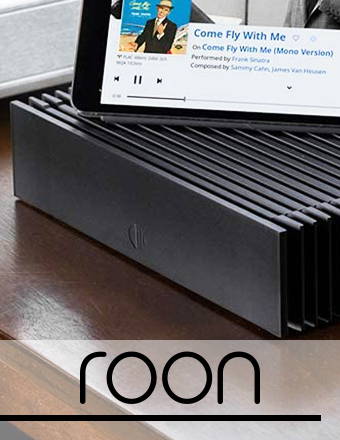 Roon All-Inclusive Guide features everything you need to know about Roon, a whole-house music management and listening solution that transforms the experience of browsing for and discovering new music. Our guide is designed to get you where you need to be on your music streaming journey.
Your Music's Heart and Soul
How we listen to, organize, and engage with music is changing. Roon software and the Roon Nucleus server manage, control, interact with, and add to your enjoyment of high-resolution music streaming by playing music to high-fidelity audio gear in cool new ways. Many music lovers remember holding and reading album sleeves while listening to favorite records. Roon's software reaches across the web to crush static liner notes. Physica media collections will always be cool, but Roon helps music lovers discover, learn from, and engage with their music collection on a whole new level. Roon's software isn't an unchanging printed album. Roon manages the evolving NOW that all music lives within. If your favorite band schedules tour dates, Roon knows. If your band is making news, Roon knows. From music discovery to playback and everything in between, Roon is here to elevate your music streaming experience.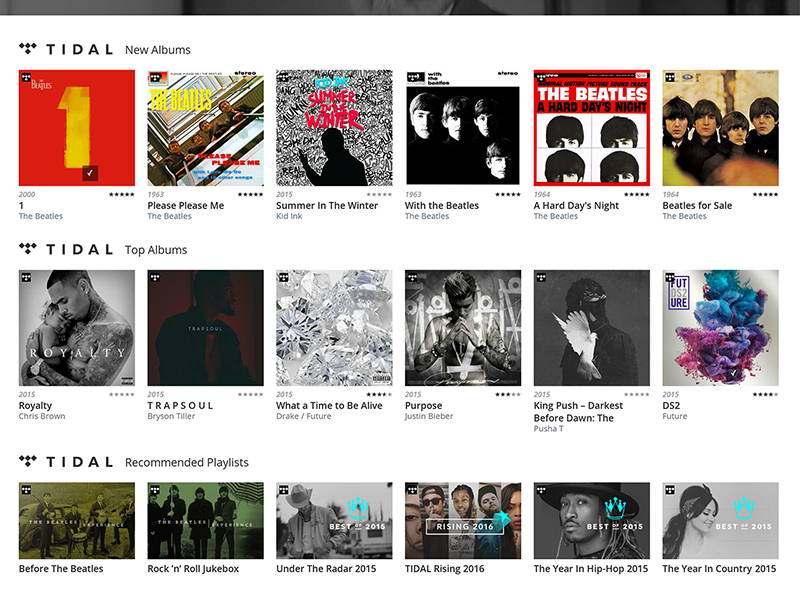 Roon Software
Roon Software runs your Roon Core, the brain of your music streaming network. Connect existing music sources, add your streaming service subscription, include a storage drive, and use Roon to control how your music sounds in a room, on a speaker, a pair of headphones, or for a particular high-resolution music file.
Roon Hardware
The Nucleus (and Nucleus+) is Roon's own network music server. It's the best and easiest way to run your Roon Core. Just take it home, plug it in, and download Roon apps for your mobile devices and computers. Nucleus keeps itself current with automatic updates.
Roon Transforms the Experience of Browsing, Discovering & Playing Music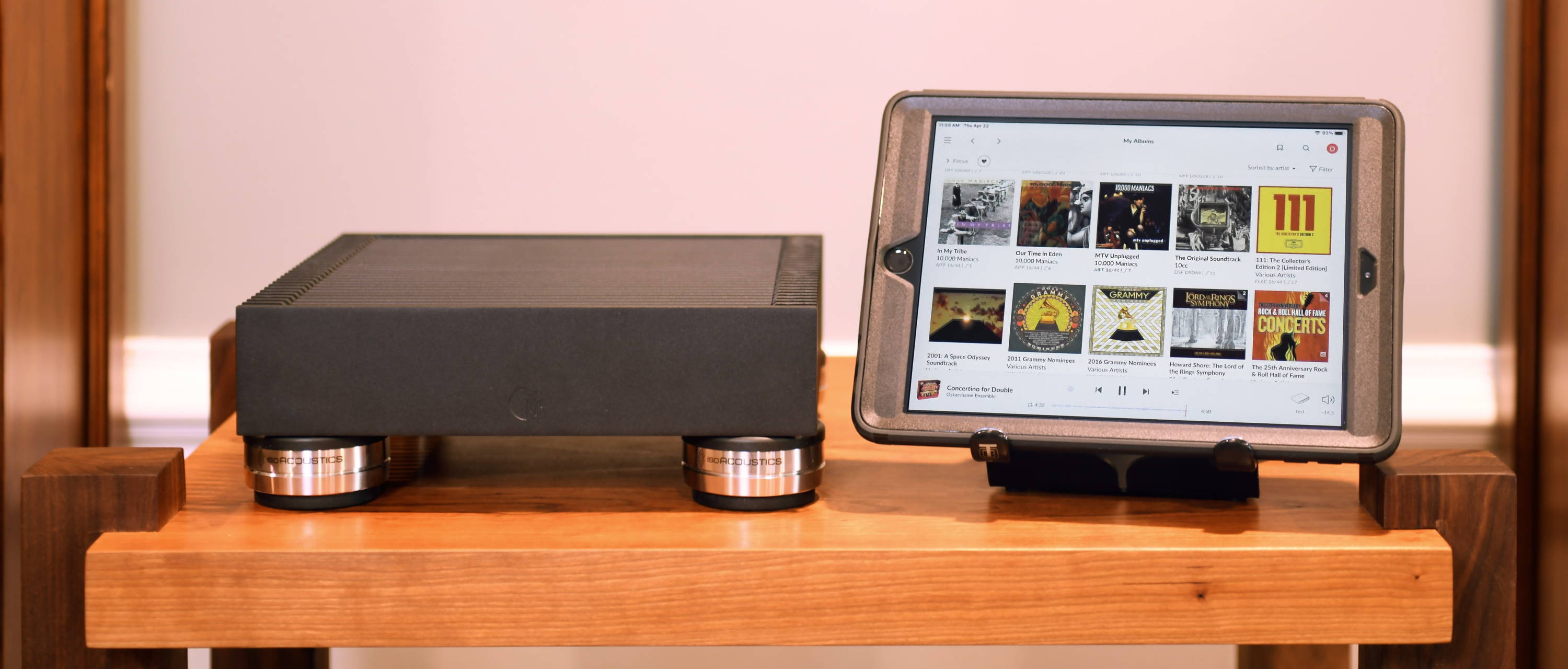 Roon is a subscription-based, multi-room music management and listening solution designed for the music streaming enthusiast. Roon manages the music from all of your digital sources: — TIDAL, Qobuz, hard drives, a NAS (network-attached storage), iTunes, etc. — and creates one seamless music library that's been dubbed a "Wikipedia for music."
But Roon's functionality goes beyond music management and playback. Roon is a music discovery system, a metaphorical candy shop of metadata for people who love to know all there is to know about their favorite artists while also finding new ones thanks to AI technology that learns each listener's preferences. Imagine feeling as though you're getting recommendations from a trusted friend who knows your musical tastes really, really well.
It goes without saying that Roon is designed for those who are passionate about music, who want to immerse themselves in multiple avenues of exploration, discovery, and pure auditory enjoyment. Imagine learning a bit of trivia about a beloved artist you thought you knew everything about! Or being tickled to learn that a singer you listened to 20 years ago provides backing vocals on a track you recently fell in love with. With Roon, you get a user experience like no other, one where you can take the reins or let Roon guide you on a journey. Roon offers features like bit-perfect playback, DSD and PCM upsampling, multichannel playback, and signal path display.
There are three basic components to a Roon setup: Roon Core, the Roon Remote app, and your audio devices.
The Roon Core manages the files you have and the music you stream. It also keeps track of all of the audio devices in your home. The Core can be any device with storage, or you can use the Roon Nucleus.
The Roon Remote app on your iOS or Android tablet or your Mac or Windows PC becomes a remote control for your Core. You can download the app for free on as many devices as you would like, giving you a rich and visually appealing entry point into your Roon system.
Finally, Roon plays to audio endpoints throughout your home. There are Roon Ready devices that actually have Roon software embedded in them. There are also Roon Tested DACs that work very well with Roon. Roon also plays to thousands of USB, AirPlay, and Chromecast devices.
---
Roon Labs is a small, self-funded company that's led by its founders, Enno Vandermeer, Danny Dulai and Brian Luczkiewicz. They were the team behind the award-winning multi-room Sooloos music server system. Launched in 2006, Sooloos quickly became the gold standard in high-end audio systems. They sold Sooloos to Meridian in 2008 went on to develop a music app for Hewlett Packard. In May 2015, the team launched Roon as a desktop music app. Danny serves as COO, Brian is CTO, and Enno is CEO of Roon Labs. The idea behind Roon was to create a system not tied to hardware -- to create an audiophile product totally in software, one that would work with every piece of audio gear and that would support "every music format under the sun."
"Roon Labs produces software that lets music enthusiasts interact more deeply with their collections, by exploring the music; the people who composed, performed, and recorded it; and the multi-dimensional connections between them."

Enno Vandermeer, Roon Labs CEO
Enno grew up in New York, graduated from Berklee College of Music in Boston, and today lives in Cambridge, UK. The Roon team's "spiritual home" is in New York City, with its roughly 40 members spread out around the world. Roon has more than 100,000 subscribers.
Enno had this to say regarding the vision for Roon Labs:
"Roon Labs produces software that lets music enthusiasts interact more deeply with their collections, by exploring the music; the people who composed, performed, and recorded it; and the multi-dimensional connections between them."
But Roon Labs is so much more than a small team of employees. Roon is a community of more than 100,000 subscribers who collectively enrich the Roon experience. Not only do they connect via the Roon Community on the Roon Labs website, but data about each listener's preferences is what helps Roon to make amazingly accurate and authentic suggestions to other listeners.
"Roon users are expert listeners, which means they mine their favorite subgenres fanatically," Enno said in a press release. "The data about that listening, in turn, is what makes Roon's music suggestions feel so human. It's the Roon community that makes these innovations possible."
---