The HPA-1 is a Headphone Amplifier and Preamplifier
The HPA-1 is Pass Labs' first headphone amplifier. It was designed by Jam Somasundram, former director of engineering at Cary Audio. After he joined Pass Labs in 2013, Somasundram spent a year conceiving the HPA-1.
The HPA-1 is a Class A headphone amp that also functions as a preamplifier. Somasundram designed it as a preamp first. It's more like Pass Labs' power amps, and it's designed to drive all dynamic and planar magnetic headphones. After its release in 2014, the HPA-1 was named Headphone Amplifier of the Year by The Absolute Sound and Best Headphone Amplifier by HomeTheaterHiFi, and was named Amplifier of the Decade by Stereophile Magazine. Its lucious, tube-like sound has earned the HPA-1 many fans over the years.
Key features:
Designed as a power amplifier rather than a typical headphone amplifier to be able to drive low impedance planar headphones from brands like HiFiMan, Audeze, Dan Clark, and more.
Works with headphones with impedances of 15 ohms to 600 ohms.
Low feedback wide bandwidth discreet design.
Class A direct coupled Mosfet output stage.
Custom low noise Toroidal power transformer with a Faraday shield.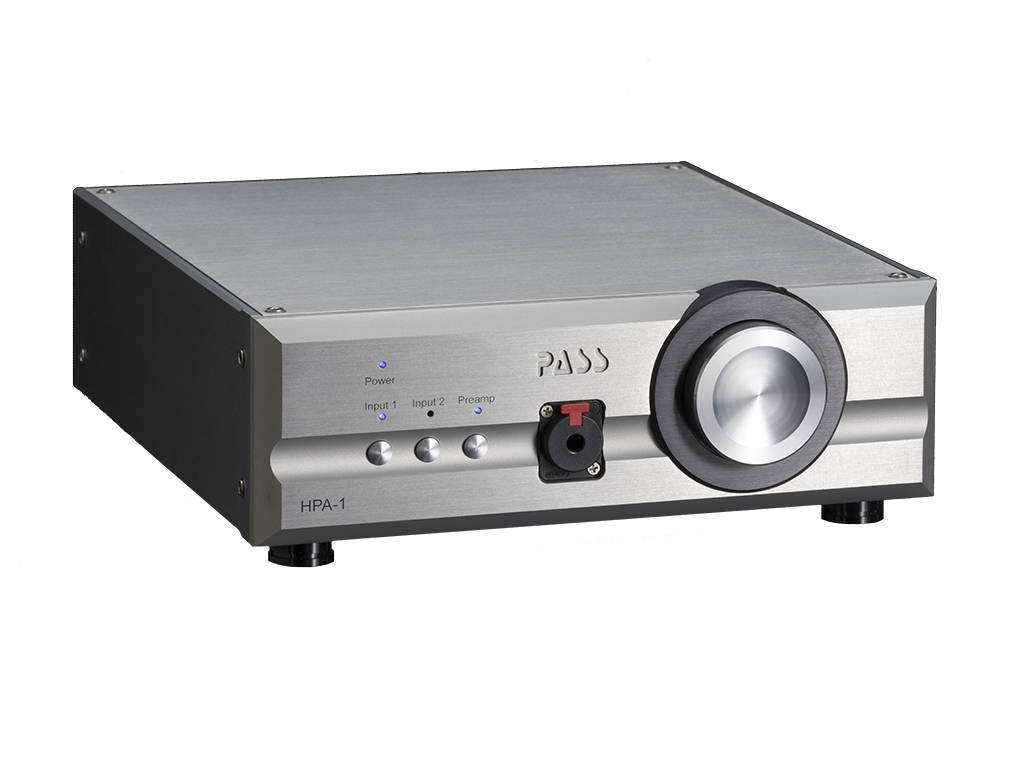 The front panel features:
a single, locking Neutrik 1/4" headphone jack;
a large volume control knob; and
three buttons to select inputs or to engage the preamp output.
---
HPA-1 Headphone Amplifier Specifications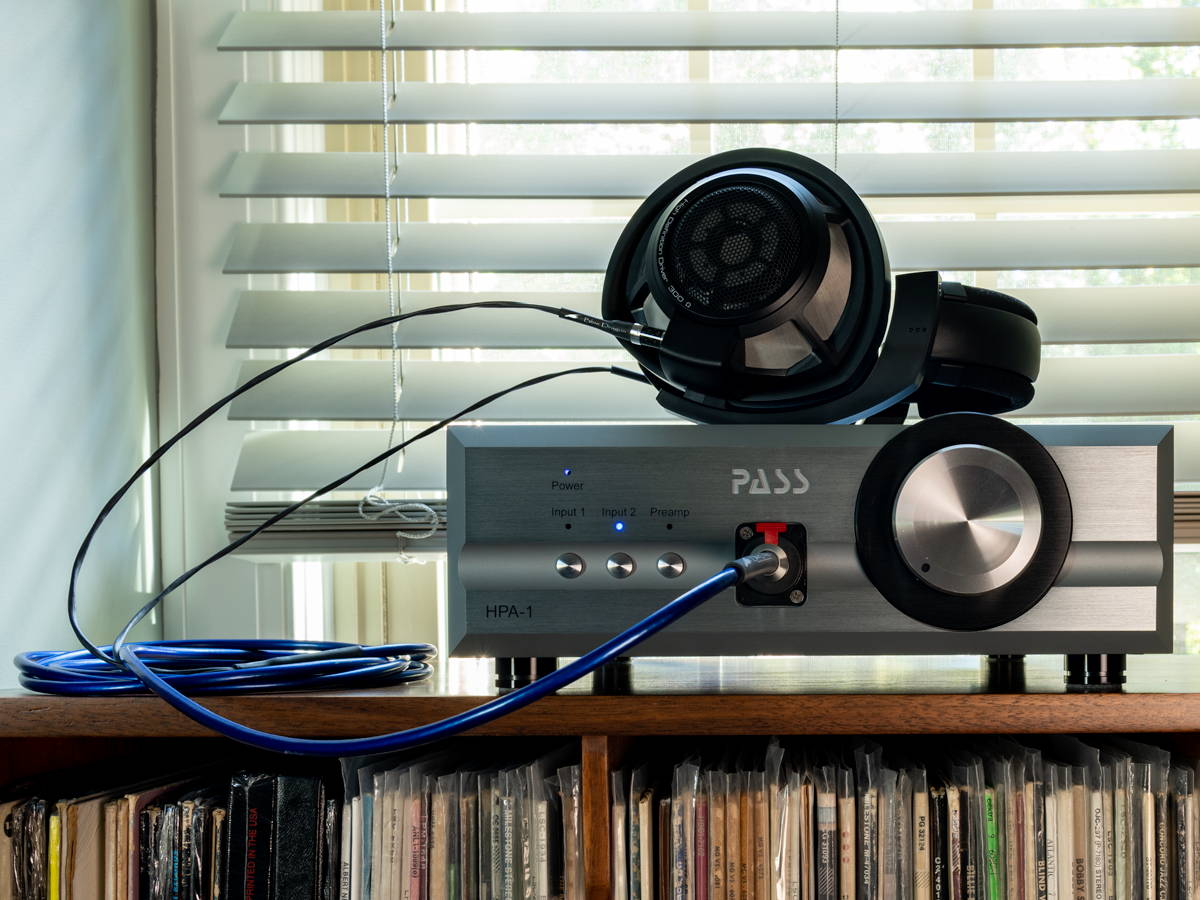 Sound Highlights: Neutral-warm, musical, big soundstage
Output power into 20 ohms: 3500mW
Output power into 300 ohms: 200mW
Sensitivity: 110dB SPL/1mW Sensitivity
THD + Noise: <0.005 at 1V out
Gain: 8dB
Frequency response 10Hz-100k: 1dB
Input impedance: 50K ohms
Output impedance: <2 Ohms
Power consumption: 6 watts
Dimensions: 4" H x 11" W x 13.5" D
Weight: 14lbs
Inputs: Two single-ended RCA
Output: One single-ended RCA (line), 1/4" TRS jack
***Free Blue Dragon Power Cable if ordered by December 31, 2021 - a $200 value***
This neutral-sounding cable features UP-OCC copper and is double shielded to ward off all outside interference.