Headphone.Guru Names Bronze Dragon Interconnect Among Products of the Year for 2022
Moon Audio's Bronze Dragon Interconnect has been named Cable of the Year as part of Headphone.Guru's Product of the Year awards. Each year, the audio review site compiles a list of products they have encountered that have stood "head and shoulders" above the rest. In 2020, Headphone.Guru honored the Black Dragon line of speaker cables, power cables, and interconnects with a Golden Clef award.
Introduced in 2022, the Bronze Dragon Interconnect joined its sibling Silver, Black, and Blue Dragon Interconnects. It is Moon Audio's top-of-the-line copper interconnect.
"Cables are every bit as much a component as any other in a system, more so in personal audio where small changes make huge differences. Moon Audio's Bronze Dragon Interconnects combine the warmth of copper with the high resolution, high current, and extreme phase coherency of their famous Silver Dragon Cables. For anyone who is looking for musicality with a massive soundstage, look no further. The Bronze Dragon is your cable."

Gary Alan Barker, Senior Editor ar Headphone.Guru
About the Bronze Dragon Interconnect
"With the new Bronze Dragon, I basically looked at the Silver Dragon and said, "How can I get the same performance out of the Silver Dragon ... and maintain close to the same level of detail but get some of the warmth and musicality of the Blue and the Black Dragon? Voila! The Bronze Dragon."

Drew Baird, P.E., CEO of Moon Audio
The Bronze Dragon is our top-of-the-line copper-based interconnect. The Bronze Dragon offers a balanced and musical sound with excellent bass control. It's a great choice for solid state system where things are on the bright or forward side. You don't want to lose resolution but you want to add some musicality.
The Bronze Dragon Interconnect uses the same eight-wire braided geometry found in our Silver Dragon Interconnect, but with solid-core UP-OCC 99.99998% pure copper 26 AWG Teflon insulated wire. The braided geometry itself acts as a noise rejection barrier, and we also added an iron curtain with the external shield. Often, customers are using our cables on PC hi-fi systems and in pro studios where noise is an issue. Hearing only the music, void of any external interference, is key. The shield also adds more durability to the cable for long runs on studio floors or in your home theater system.
We stuck with the tried-and-true WBT Nextgen WBT 0102Cu as our RCA connector termination option. It is simply the best male RCA we have tested. It sounded the richest during our research and development—very clean with no smear that some connectors can add to the sound quality. The best XLR termination we found is the Furutech FP-601 in gold finish. This was the hands-down winner in all of our listening tests. There is nothing better at this price point than an XLR termination option.
Generally, stock audio cables are manufactured with subpar materials, metals with impurities, poor geometries, and an overabundance of layers to make them look and feel like a fire hose. Inconsistency and lack of quality control in stock cables can lead to poor sound quality and a veiled sound vs what the musician intended for you to hear and feel from the music. Dragon Cables are handcrafted with the highest standards and made to order according to your specific needs. At Moon Audio, we create a custom cable for you using the highest purity UP-OCC silver or copper conductors that can be manufactured. UP-OCC metals are optimized for signal transfer and sound quality. We have one of the largest collections of audio and headphone connection options available online and we create limitless audio cable options depending on your specific gear and needs. We strive to make our cables affordable so that you can enjoy the very best sound from your audio equipment. Because we sell direct and build our cables in-house, there is no overwhelming markup. You pay for quality and craftsmanship.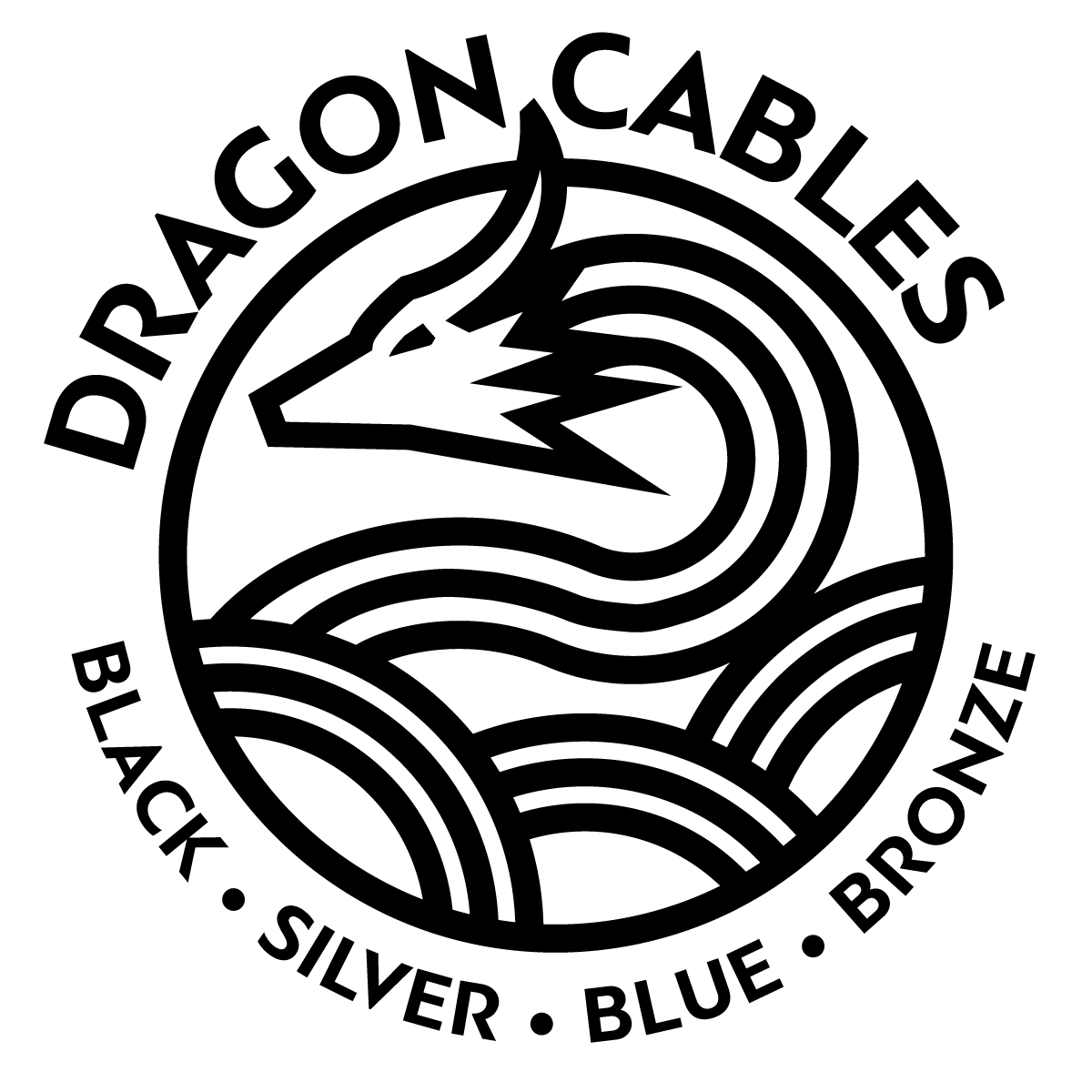 ---