Read Time: Approx. 9 min.

Acoustic Dampening Accessories: Nonsense or Science?
When you think of 'isolating audio equipment' and 'acoustic dampening' it's much more than just separating audio pieces and adding some paneling on the walls to soundproof your listening space. Yes, the setup of your overall space will greatly impact your listening experience, but the setup of each piece of audio gear can make a world of difference in the sound quality. Adding acoustic dampening accessories like isolation pucks, feet, and stands to your audio setup will maximize the performance of your system, and if you're asking yourself if investing in these accessories is worth it — We're here to tell you why it is.
Picture this: It's the peak of college football season and everyone is rallied at a friend's house to eat, drink, and watch the big game. Your buddy's got a massive pair of loudspeakers placed on either side of the TV and the room's filled to the brim with people. The conversation is so loud that the TV's volume is maxed out and the loudspeakers are pushing it to the limit to keep up. You're sitting front and center so you don't miss out on a single second of the action and you can feel the floor vibrating from the speakers and see the TV console taking the brunt of it. You tell your buddy to turn down the speakers and he says not to worry these vibrations happen all the time, even at low volume levels. So you let him in on a little secret that vibrations can actually negatively affect your sound quality.
Vibrations inside your speaker cabinet or component deteriorate the sound quality by pulling things out of focus. What sounds 3D and spatial, if you will, sounds flat when your component has internal vibrations. You wouldn't think that vibrations drastically change your sound quality, but when you're investing in HiFi gear you want to get your money's worth.
Yes, vibrations in the speaker cabinets are inevitable, but there's a way to mitigate them. Power-hungry audio devices like Servers, Loudspeakers, large amplifiers, and CD players are more prone to internal vibrations which hurt your sound quality. Devices like CD Players and servers usually have spinning drives in them which when powered vibrate and bounce those vibrations around the unit. These vibrations will produce frequencies that bounce off the unit and travel through surrounding surfaces. So, if you have a bookshelf loudspeaker placed on your desk, the vibrations from the speaker travel through the unit, landing on the desk and just like a boomerang, go right back into the speaker cabinet. The speaker is exciting the surface it's sitting on and as a result, you get internal reflections.
So why don't manufacturers use acoustic dampening accessories from the start? Well, the biggest reason is the cost. Quality acoustic dampening products are not inexpensive. Think of it like a stock headphone cable. A headphone manufacturer isn't going to include a $500 headphone cable with a $600 headphone. It'll drive the price up and in turn, they might not sell as many headphones as they would if the price stayed at $600 and came with a standard stock cable. That's not to say that manufacturers are cheaping out, because they're not. It's a delicate dance between producing an underdesigned product that will have more vibrations going through it, and producing an overdesigned product that will have fewer vibrations but a higher price tag. For those who find this important can add the accessories after the fact to improve the sound quality. This is where IsoAcoustics enters the picture.
IsoAcoustics: Leader in Audio Isolation Products
Just like all great inventions, they usually stem from a problem that needs a solution. In the case of audio isolation products manufacturer, IsoAcoustics, the problem they tackled was internal reflections, and the solution was acoustic dampening accessories. IsoAcoustics Founder and CEO Dave Morrison set out to develop and patent a technology that mitigates internal vibrations in audio gear. After years of research and development, IsoAcoustics was born in 2012 and began offering isolation products for home audio and pro audio. From isolation stands to feet, carpet spikes, and pucks, IsoAcoustic's products manage the energy of the audio component to provide the best possible performance. But How? It all boils down to the design of the products — And the placement.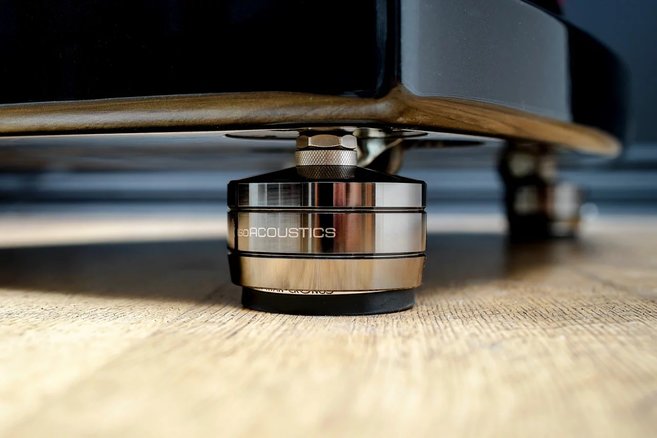 "The effectiveness of the isolation is a result of the shape, thickness, durometer and characteristics of their proprietary isolation material and the way the top and bottom isolators function together with the internal insert to manage vibrations." - IsoAcoustics
By decoupling the audio gear from its supporting surface, you can eliminate some of the vibrations you experience. Now, there is no way to 100% eliminate vibrations, that comes with the nature of these power-hungry units, but IsoAcoustics has developed a series of products that help. Think of these isolation products as sponges that soak up some of that untamed energy, manage it using internal isolators, and as a result, provide you with a higher degree of isolation, and improved sound clarity, focus, and openness.
We're big fans of IsoAcoustic's products and we've heard the difference. Drew Baird P.E., Owner and Founder of Moon Audio first encountered IsoAcoustics many years back at an audio show. Like anyone skeptical of a new product claiming to enhance your gear's sound, Drew jumped on the opportunity to hear the difference. All it took was some A/B testing with two sets of Focal Sopra Loudspeakers, one with the GAIA Isolation Feet and one without to make Drew's jaw drop. The sound was suddenly puled into focus with greater transparency. In fact, IsoAcoustic's products are one of the few isolation products Drew's heard that actually make a difference.
How IsoAcoustics Products Work
IsoAcoustics products are specially designed to connect to the bottom of your component and decouple it from its supporting surface to effectively manage energy. Believe it or not, there's a science behind the placement of these isolation products and if positioned incorrectly you may not reap all the product's benefits.
IsoAcoustics designed its products to be positioned with the logo facing in the same direction as the moving forces of the speaker, or component. The isolators are shaped to create a suction cup effect on smooth surfaces or provide a strong grip on textured surfaces. The energy is properly managed when the isolation product and component are aligned on the same axis and has proper suction. So if you're not noticing any differences in sound quality, check the placement of your IsoAcoustics product to make sure it's positioned properly.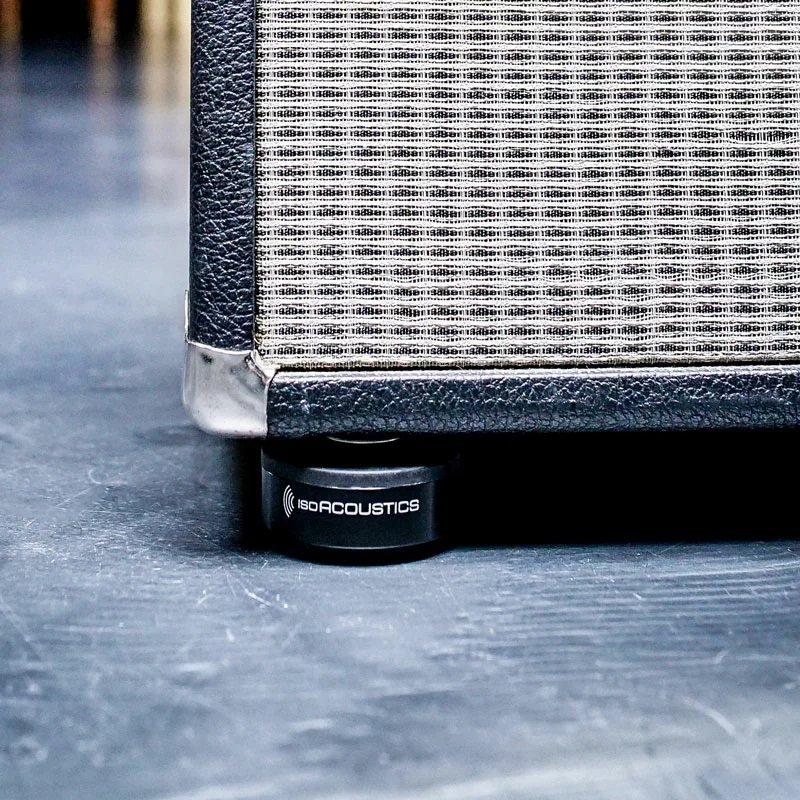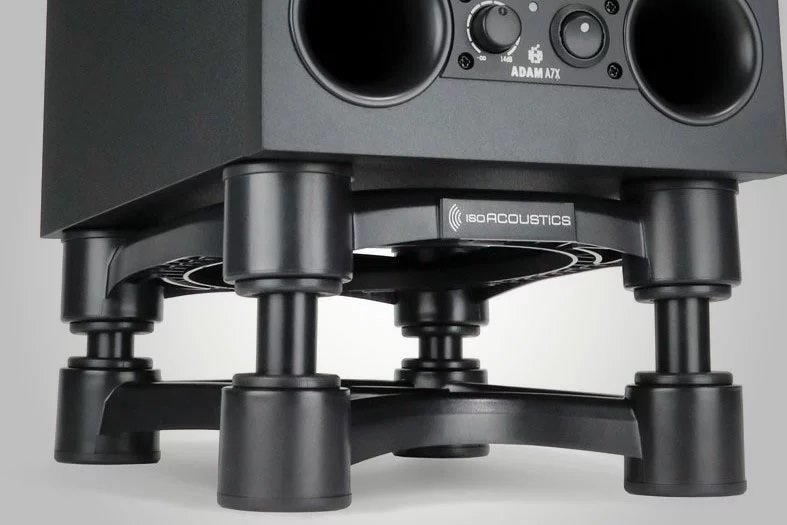 Choosing the Right IsoAcoustics Product
IsoAcoustic's products come in many different configurations and sizes. All of their products are designed to manage energy, but it's important to choose the right product for your component. Factors to consider include the size and weight of your component, as well as the type of component. IsoAcoustics makes a plethora of products which will go into great detail about below.
Speaker Stands
Currently, IsoAcoustics has two dedicated speaker lines for home audio use: the Aperta and Aperta Sub. Here at Moon Audio we carry three IsoAcoustics speaker stands: The ISO-155 Speaker Acoustic Isolation Stand geared toward pro audio, the IsoAcoustics Aperta Sub for home audio, and the ISO-200 Speaker Isolation Stand for pro audio.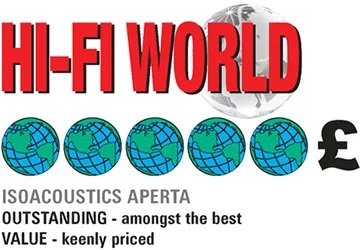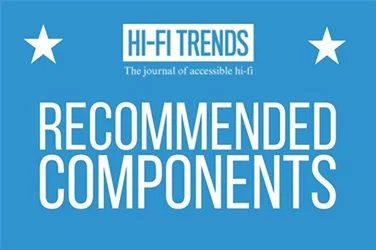 IsoAcoustics Aperta Sub
The IsoAcoustics Aperta Sub elevates your HiFi home audio experience with a sculpted aluminum frame and integrated isolators to support your subwoofer. The Aperta Sub decouples your subwoofer from its supporting surface, preventing the transfer of energy that excites the surface and reducing internal reflections back into the subwoofer. Thanks to the degree of isolation, the Aperta Sub cleans up the muddy low-frequency sound giving you a tighter bass response and greater clarity.
The Aperta Sub is designed to support Subwoofers that weigh up to 80 lbs. and comes with detachable carpet spikes so you have flexibility with the placement.
_________________________________________________________________________________________
ISO-155 Speaker Isolation Stand
Geared toward pro audio, the ISO-155 is the perfect-sized speaker stand for medium-sized speakers and studio monitors. With 14 variations of height and tilt, you can optimize the placement of your studio monitors so you can enjoy greater clarity and focus at ear level. In fact, IsoAcoustics designed the ISO-155 with desktop use in mind taking into account how far people typically sit from studio monitors at their desk. With height adjustment, you can raise the ISO-155 to 8.25" in height, or set it as low as 3" in height.
The ISO-155 is sold as a pair with two stands and can support monitors weighing up to 40 lbs. It's a great choice for bookshelf and floor standing speakers as well.
_________________________________________________________________________________________
ISO-200 Speaker Isolation Stand
For those large-sized speakers and studio monitors weighing up to 60 lbs., the ISO-200 is the perfect fit. Just like the ISO-155, the ISO-200 has 14 variations of height and tilt, with up to a 6.5-degree tilt, a max height of 8.5", and a minimum height of 3.75".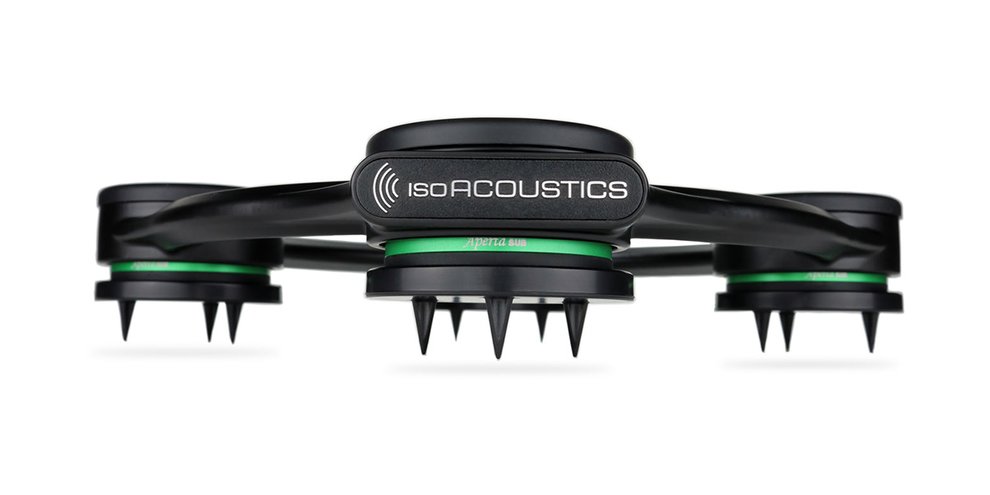 Isolation Pucks
For pro audio, IsoAcoustics' ISO-PUCK series offers three puck options for studio monitors and speakers. The technology in the isolation pucks is the same as IsoAcoustic's speaker stands and isolation feet, but just with a smaller form factor. IsoAcoustics coins the ISO Pucks as the most cost-effective upgrade available to improve your speaker's performance and sound quality. The ISO pucks are easy to tote from studio session to session and anywhere you want to improve clarity and sound quality. Using an "upper flange suction cup", the ISO pucks adhere to the underside of your speaker cabinet, while the underside of the puck anchors to the supporting surface.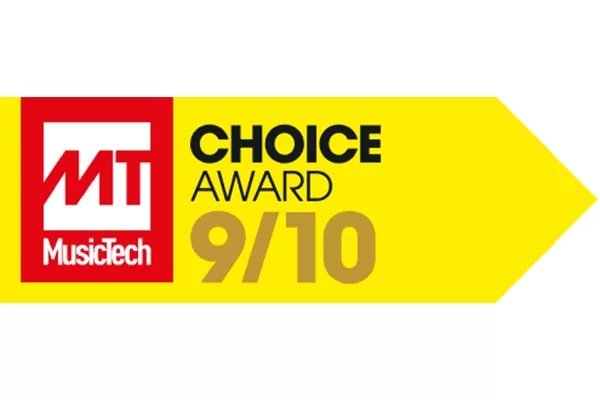 There are no limits to what you can pair the ISO pucks with. Large amps, stage monitor subwoofers, studio monitors, DJ gear, etc. are just some of the many applications. These are great for the audio professional who needs to move quickly from set to set and wants to maintain sound quality.
Here at Moon Audio we carry the IsoAcoustics ISO Puck Mini from the ISO-PUCK series.
IsoAcoustics ISO Puck Mini
Sold in a pack of eight, the ISO Puck Mini is designed for lighter speakers and monitors. Each mini puck has a weight capacity of 6 lbs. and does not have any height or tilt adjustments.
Isolation Feet
IsoAcoustics has multiple isolation feet series for home audio use. Here at Moon Audio, we carry isolation feet from the OREA line and the GAIA line.
IsoAcoustics OREA Series
The OREA series offers great isolation for HiFi audio components and turntables. It's an ideal low-profile option for amplifiers, DACs, CD players, speakers, and subwoofers. Each model in the OREA line is designed with a different weight capacity and colors that denote the model and weight capacity. Each model is sold as a single unit and IsoAcoustics recommends a minimum of three isolators per component depending on weight.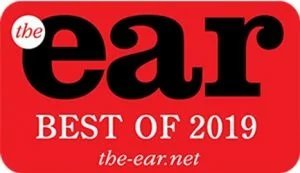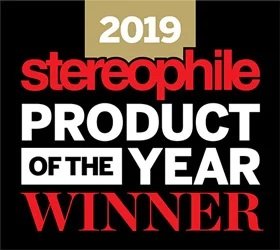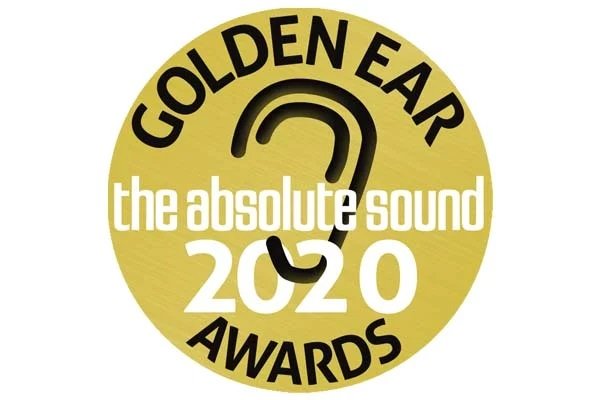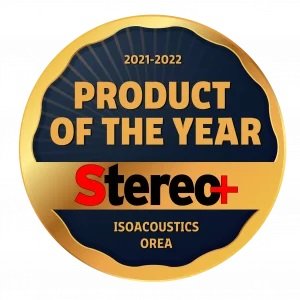 _________________________________________________________________________________________
IsoAcoustics GAIA Series
The GAIA series is designed exclusively for floor-standing speakers and subwoofers. Each model in the GAIA series is designed to support a specific weight capacity and has unique corresponding thread sizes. Each GAIA model comes with four isolators, which is enough for one speaker or subwoofer. Constructed of machined Stainless Steel, the GAIA isolators provide a high degree of speaker isolation and are designed to be threaded into the base of your speaker or subwoofer, replacing the existing spikes or feet. Each model comes with three alternative thread adapters for the three most common thread sizes that fit the majority of speakers and subwoofers. For stable support on carpets, carpet spikes can be bought separately.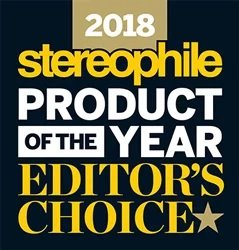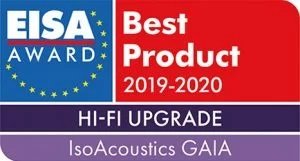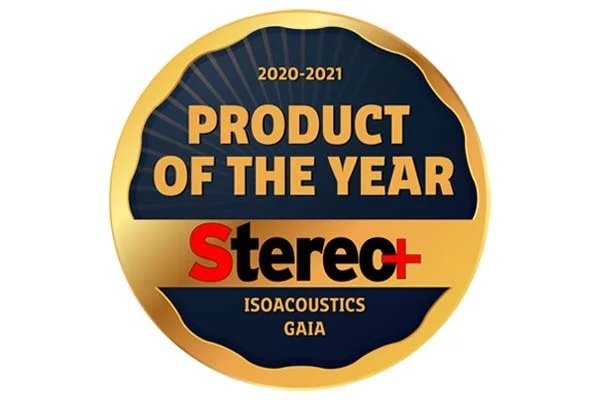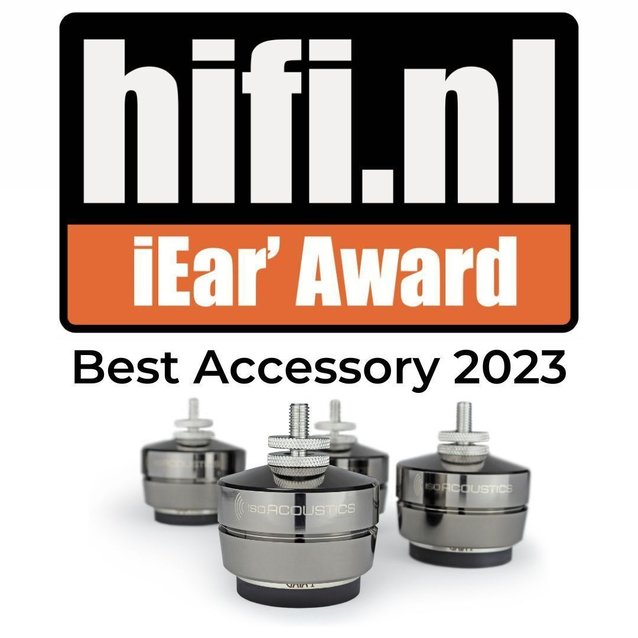 The GAIA TITAN series is designed for heavy-duty floor-standing speakers. The GAIA TITAN Theis isolators come in a pact of four with three thread and adapters and support speakers and supports that weigh up to 320 lbs. The TITAN Theis is perfect for the Focal Sopra 2 and Focal Sopra Speakers.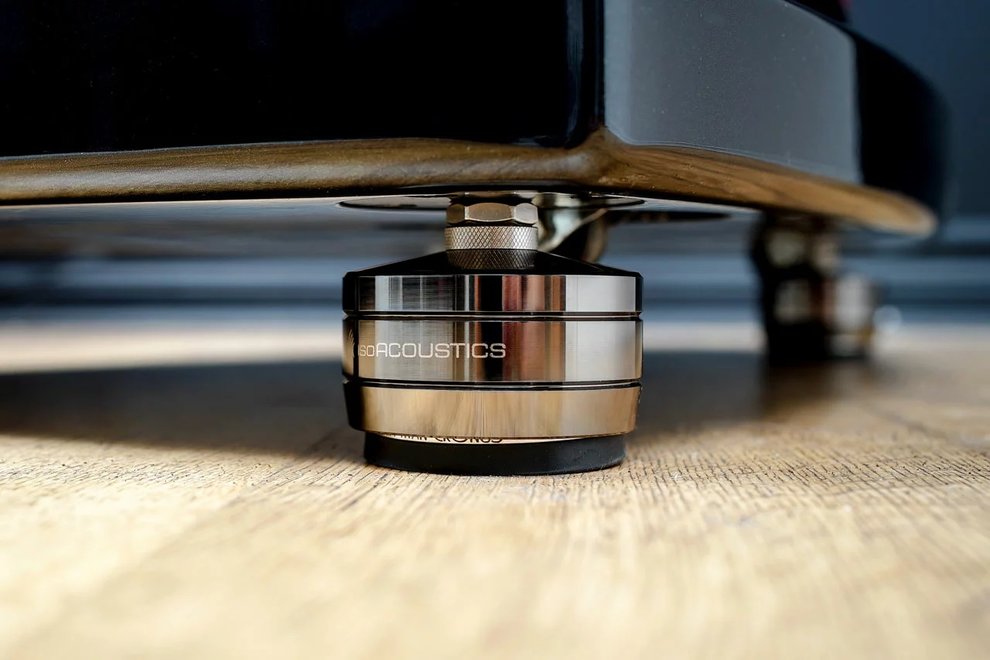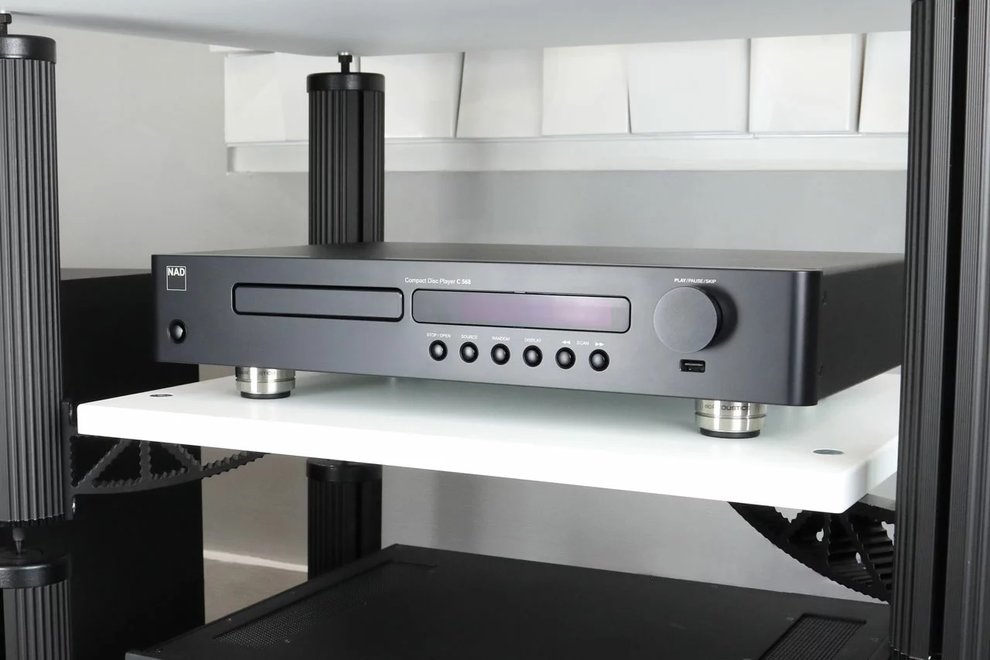 Say Hello to Crystal Clear HiFi Sound
So, are acoustic dampening accessories nonsense or science? To those who have not heard the difference, they may still be skeptical, but IsoAcoustic's products are the real deal. There are a lot of products out there that claim to be the solution, but very few are actually on par. We only carry products that we back, and we use isolation products on our servers, floor-standing speakers, bookshelf speakers, and more throughout our headquarters.
And if you're still not convinced, check out IsoAcoustic's blog where they unveil the results of their testing at the National Research Council of Canada (NRC). If this is the first time you've heard about IsoAcoustics and are curious, reach out to us and schedule an appointment so you can come in and hear the difference yourself. We're happy to answer any questions and help you pair your gear with the right isolation product.
HIFIMAN Arya Organic Headphones Review
Best Music Players, Digital Audio Players (DAPs) of 2023
Best Headphone Cables for Focal Headphones