Hi-Fi Headphones Make the Workday Sing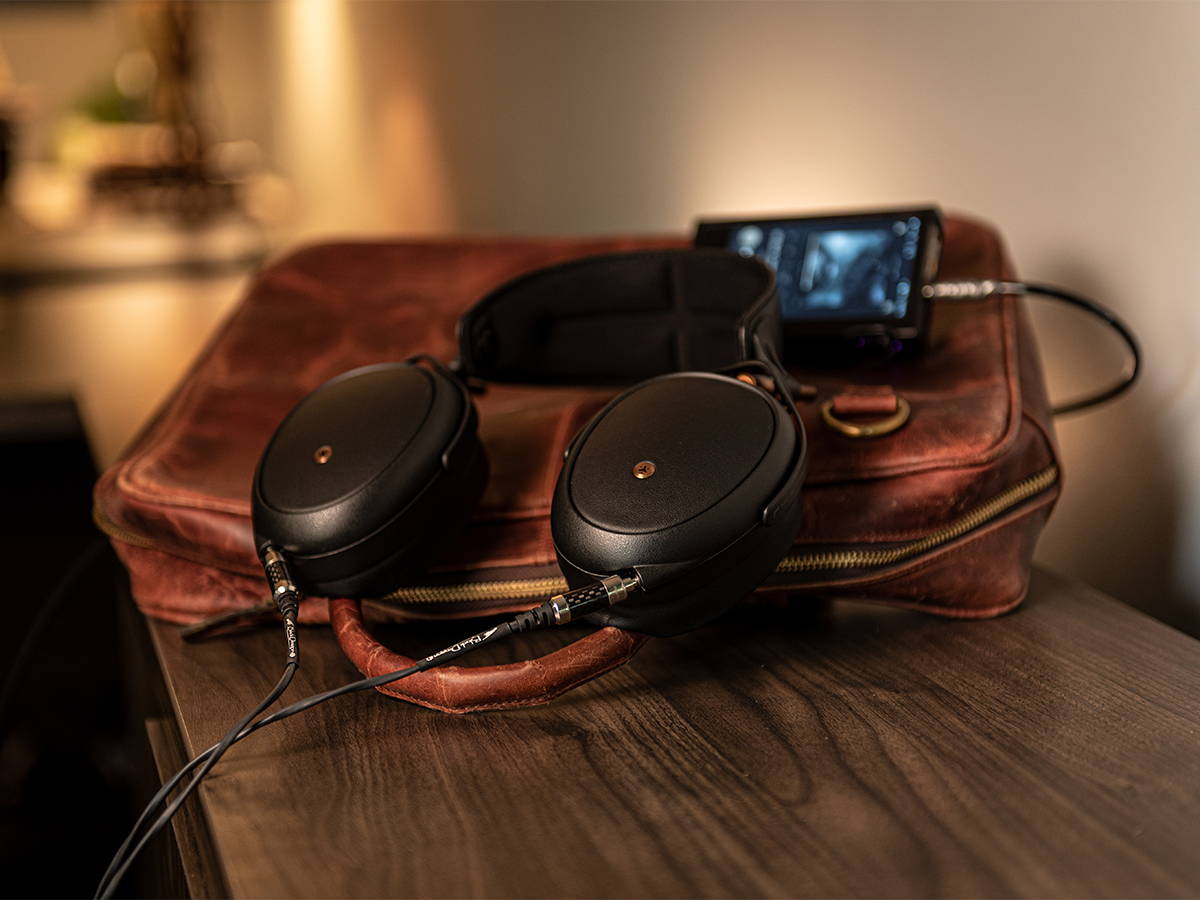 Who says you have to leave your audio hobby at home when you go to work? For audiophiles and music enthusiasts, hi-fi sound can and should be a part of your workday. But if you spend the day in an open office setup or shared office environment, you can't just play music through desktop speakers — well, unless you want to elicit glares from your boss and co-workers. Listening to music on headphones or IEMs (also called in-ear monitors or earphones) is going to be a necessity for workplace harmony. Provided you keep in line with your workplace's headphone policy, music listening should absolutely be a part of your workday. But there's no reason to settle for cheap earbuds or disappointing headphones. You deserve excellent sound, not muddled versions of your favorite tunes.
Music can make the workday more enjoyable, that's for sure. But music at work is about more than entertainment. Research has shown numerous work-related benefits of listening to music, including better concentration, stronger memory, increased motivation, and reduced stress. Power through mundane tasks? Check. Relax your mind ahead of a big meeting? Check. Get a burst of creativity for a big project? Check! And if you're looking for a way to signal "do not disturb" to your colleagues, just having your headphones on (music or not) is a great way to let them know that you are occupied. So, how do you choose the best pair of headphones for a work environment?
---
Closed-Back Headphones are a Must in a Shared Workspace
There's nothing worse than being stuck at a desk next to someone whose music is steadily leaking out of their headphones. It may sound great on the listener's end, but it's going to be annoying or disruptive to those in the vicinity. For this reason, we recommend closed-back headphones for the office.
The term "closed back" refers to the fact that the headphone cups — the round part of the headphone that sits on your ears — are fully sealed. This is in contrast to open-back headphones, whose ear cups have openings in order to ventilate the drivers (the devices in your headphones that produce sound). The main advantage of closed-back headphones at work is that their sealed nature minimizes the amount of sound leaking out. Some closed-back headphones may leak minimal sound at very high volumes, but your colleagues shouldn't hear a thing under normal listening circumstances. (Needless to say, hearing protection is highly important, and listening at moderate volumes is always recommended.) Additionally, closed-back headphones will minimize outside noise from entering your ears, so you can both concentrate on your work and enjoy more focused listening. Closed-back headphones generally don't have as wide of a soundstage as open-back headphones, but they do tend to offer a better bass response.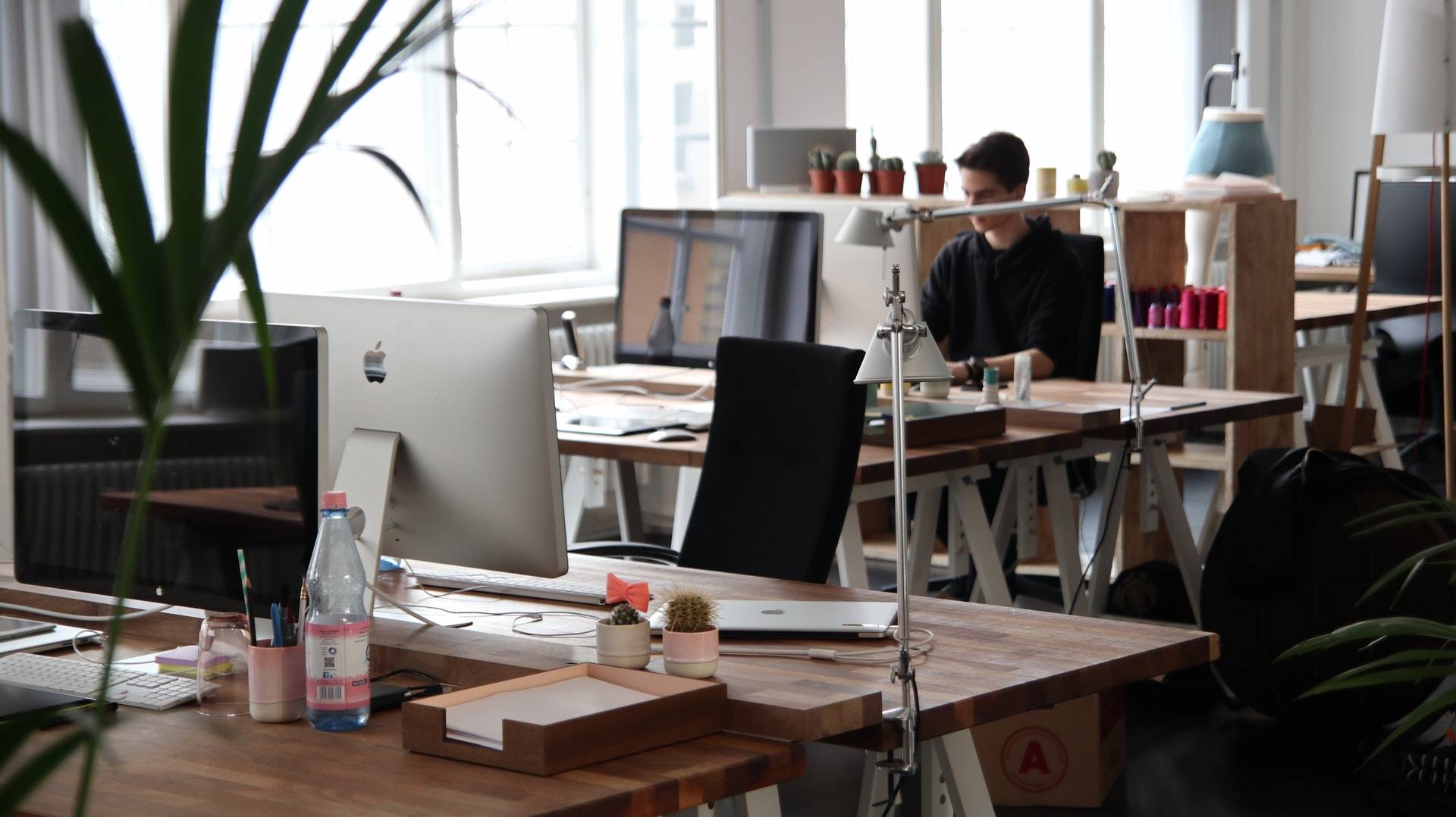 The Focal Stellia is a closed-back sibling to the renowned Focal Utopia headphone, which is known for being highly detailed, transparent, and resolute. The Stellia shares sonic attributes of the Utopia, making it great for critical listening. If you're the type of listener who loves to hear all of the microdetails in their music, the Stellia is going to appeal to you. It's one of the best closed-back headphones we have heard, and one of our favorite headphones for classical, jazz, and any other music that demands a smooth, detailed, natural-sounding headphone.
We like to pair the Stellia with a Black Dragon Premium Cable for some added warmth and body.
Fostex TH900 mk2 Headphones
The Fostex TH900mk2 is the second generation of the TH900, one of the most renowned premium dynamic headphones in the market. The first thing you notice with this headphone is the beautiful red lacquer finish on the ear cups, but inside is where the magic happens. The TH900 mk2 is very linear and accurate in the reproduction of sound, and we often recommend it to studio engineers looking to get the truest representation of sound. They are closed back, over-ear headphones so they provide noise isolation and comfort for extended wear — plus they are lightweight, comfortable and suited for detailed listening sessions.
We like to pair the TH-900 mk2 with a Silver Dragon Premium Cable for maximum detail retrieval.
---
Pay Attention to Comfort and Aesthetics
You want your headphones to be comfortable. This is true for any use case, but no less so in the office. If you're going to be wearing headphones while you work, the last thing you need is headphones that are too heavy or just don't sit right on your head. This will minimize your music enjoyment and can detract from your flow as you tackle important tasks. Now, fit preferences are subjective, but there are some things that are going to be more generally comfortable than others. You want a headband that is wide enough and padded enough to sit comfortably on your head. Likewise, the ear cups should be generously padded with memory foam to provide appropriate cushioning for your ears. Additionally, you don't want the clamping force on the headphones to leave you head feeling like it's trapped in a vice grip.
You will also want your work headphones to look office-appropriate. Now, there's absolutely nothing wrong with snazzy-looking or brightly colored headphones (provided they provide the fidelity you crave). But depending on your workplace culture and industry, you may be encouraged to wear something more muted or conservative-looking. Most audiophile headphones prioritize sound and build quality over bling, using materials and colors such as black, silver, navy, copper, white, and wood tones. But if you want/need a particularly understated, monochromatic aesthetic, there are plenty to choose from.
Monochromatic sophistication
$2,000.00
From the makers of the notorious open-back Empyrean headphone comes the closed-back Meze Liric. With its all-black coloring (save for a couple of copper accents), it's a sleek and sophisticated-looking headphone. The ovoid-shaped ear cups and pads follow the natural shape of the human ear, which makes for a comfortable fit. The Liric has a fast and tight bass response, with clear and detailed mids and highs. Imaging and transients are phenomenal. The Liric sounds amazing with most any music, given its superb imaging, clarity, and neutral-warm sound signature.
We like to pair the Liric with a Black Dragon Premium Cable for added body and dimension.
Dan Clark Audio AEON 2 Portable Closed Headphones
The closed-back AEON 2 from Dan Clark Audio ticks several boxes on the "headphones for the office" list. First, it's foldable, which makes it easy to stow in your bag for easy transport. Second, it's really, really comfortable. The ear cups are teardrop-shaped, which more closely mimics the shape of the human ear than traditional round ear cups. Plus, the padding is generously cushy. Third, the planar magnetic drivers (one per side) lend a warm, smooth, detailed sound that suits a variety of music genres. The glossy, deep red ear cups are striking, but the overall aesthetic of the headphone is elegant, not flashy.
We like to pair the AEON 2 with a Silver Dragon Premium Cable to support upper-end detail and clarity.
---
Wireless Headphones Provide Freedom
A final consideration for office headphones is whether they will be wired or wireless. With wired headphones, you will be tethered to your audio device while you are listening to them, whether it's your phone, a portable DAP (digital audio player), or your computer. You will need to remove them while you take phone calls or get up from your desk, or take your device with you. Wireless styles will enable you to seamlessly switch between music and podcasts to phone calls and video calls, and you will be able to roam freely around your workspace while keeping them in place. Now, wireless headphones won't provide the fidelity that wired styles provide, but it all depends on your ears and listening goals. When you add in noise cancellation, you've now got the ability to really tune out and focus on your work. We have always found Sony to provide the best balance of noise cancellation without compromising sound.
Sony WH-1000XM4 Wireless Headphones
Tops in noise cancellation with great sound
The Sony WH-1000XM4 is an amazingly good value considering the quality of sound and number of features provided at this price point. The XM4 is likely the best you can buy right now for noise canceling. It's not the cheapest but it's also not the most expensive. Wireless audio is not perfect, but the Sony XM4 makes you think it's achievable, if not almost there. The WH-1000XM4 incorporates the best ideas from the competition as well, so you can be assured you're getting everything you possibly can for this price point. An amazing 30-hour battery with ANC, combined with LDAC compatibility, and you have a headphone that can do it all. A cool feature is Multipoint Bluetooth Pairing, enabling you to pair the headphones with two devices (phone and computer, tablet and phone) at the same time and then switch back and forth between them. Then there's Speak-to-Chat, where if you start talking, the headphones will go into ambient mode. Once you stop talking, the audio will resume; you can decide the increment of time — or you can just tap the earcup. This is a great feature to have if colleagues will be approaching you throughout the day.
Sony WF-1000XM4 Wireless Earbuds
$279.99
The Sony WF-1000XM4 truly wireless earbuds take noise cancellation and audio quality to the next level. The newly designed driver unit gives you improved performance in low frequencies. It also enhances noise canceling by generating a high-precision cancellation signal to the low frequency range. Improved noise canceling performance and Bluetooth™ 'System on Chip' technology delivers the industry's highest level of noise canceling yet uses less power. Two noise sensing microphones per ear – one feed-forward and one feed-back – on the surface of the headphones catch more of the ambient sounds of your surroundings. You also get crystal-clear call quality, thanks to a beamforming microphone and a bone-conduction sensor provide clear voice detection even in noisy environments. The WF-1000XM4 earbuds boast features like automatic wind noise reduction, Adaptive Sound Control, Precise Voice Pickup Technology, Ambient Sound mode, and Speak-to-Chat, which automatically pauses your music and lets in ambient sound so you can have a conversation. You also get intuitive touch control settings, and you can use the Sony | Connect Headphones app to assign your own functions to each earbud. You can enjoy a full working day of charge – eight hours – from your headphones and store another 16 hours in the case. That means a full 24 hours of listening time every time you leave the house. In a hurry? A five-minute quick charge gives you up to 60 minutes of play time, and the Sony | Headphones Connect app will even notify you when your charging case drops below 30%.
---
Additional Top Picks: IEMs
This beautifully designed IEM is the latest offering from Meze Audio, makers of the renowned Empyrean headphones as well as the Rai Solo and Rai Penta IEMs. The Advar is an impressive-sounding IEM, offering much more than the entry level Solo and coming close to the performance of the Rai Penta. There's no surprise that the infamous Meze soundstage still manages to wow and amaze with each new product and iteration that they come out with, but it's the low-end presence, mid-level energy, and the high-frequency roll-off of the Advar that makes for a smooth, dynamic, and fun IEM. Lovers of all things Rock, EDM, Folk, Alternative, and even Jazz will find much to love about the Advar, and many other genres will find a way to shine through these IEMs.
Empire Ears Bravado MKII IEMs
VersBeuBatile sound signature
$639.00
The Bravado MKII is a great "all-purpose" IEM from Empire Ears that works well with most music. It's got a warm, musical, and energetic sound that has the detail and clarity that audiophiles love. For this second generation model, Empire Ears added two electrostatic drivers (think resolution and detail) and an additional balanced armature driver as well as a next-generation Weapon IX+ dynamic subwoofer. The Bravado MKII has a custom option, which means you can submit professionally obtained impressions of your ear canals and get an IEM that is form fitted specifically for your ears!
We like to pair the Bravado MKII with a Black Dragon IEM Cable to support great bass plus detail retrieval.
---
A multifunctional desktop solution
---