Read Time: Approx. 12 min.

Your Music's Heart and Soul
The way we listen to, organize, and engage with music is constantly changing. Roon software and the Roon Nucleus server manage, control, interact with, and add to your enjoyment of hi-res music streaming by playing music to high-fidelity audio gear in cool new ways. Many music lovers remember holding and reading album sleeves while listening to their favorite records. Roon's software reaches across the web to crush static liner notes. Physical media collections will always be cool, but Roon helps music lovers discover, learn from, and engage with their music collection on a whole new level. Roon manages the evolving NOW that all music lives within. If your favorite band schedules tour dates, Roon knows. If your artist is making news, Roon knows. From music discovery to playback and everything in between, Roon is here to elevate your music streaming experience.

Roon Labs is a small, self-funded company that's led by its founders, Enno Vandermeer, Danny Dulai and Brian Luczkiewicz. They were the team behind the award-winning multi-room Sooloos music server system. Launched in 2006, Sooloos quickly became the gold standard in high-end audio systems. They sold Sooloos to Meridian in 2008 went on to develop a music app for Hewlett Packard. In May 2015, the team launched Roon as a desktop music app. Danny serves as COO, Brian is CTO, and Enno is CEO of Roon Labs. The idea behind Roon was to create a system not tied to hardware -- to create an audiophile product totally in software, one that would work with every piece of audio gear and that would support "every music format under the sun."
The Roon team's "spiritual home" is in New York City, with its roughly 50 members spread out around the world. Roon has more than 100,000 subscribers.
But Roon Labs is so much more than a small team of employees. Roon is a community of more than 100,000 subscribers who collectively enrich the Roon experience. Not only do they connect via the Roon Community on the Roon Labs website, but data about each listener's preferences is what helps Roon make amazingly accurate and authentic suggestions to other listeners.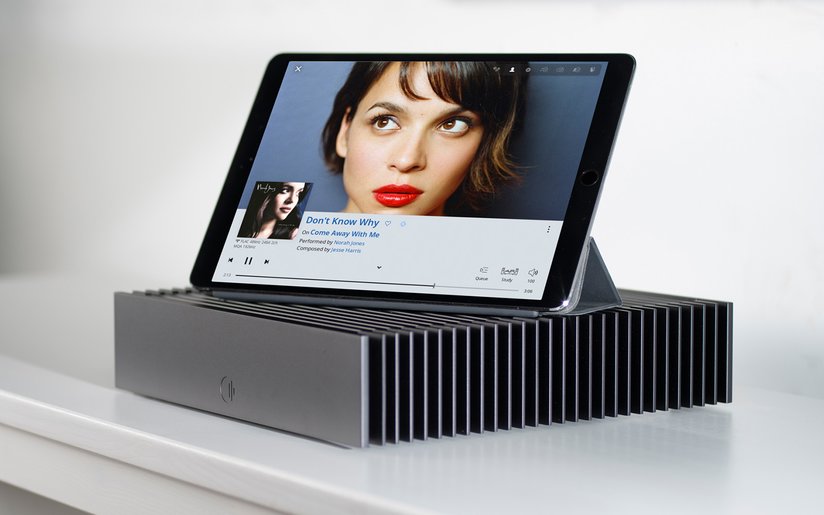 "Roon Labs produces software that lets music enthusiasts interact more deeply with their collections, by exploring the music; the people who composed, performed, and recorded it; and the multi-dimensional connections between them," - Enno Vandermeer, Roon Labs CEO
Roon Software: Everything You Need to Know
Roon Software runs your Roon Core, the brain of your music streaming network, from just about any recent PC or Mac. Roon software will connect your existing music sources, add your TIDAL or Qobuz subscription, include a storage device, and use Roon to control how your music sounds in a room, on a speaker, or with a pair of headphones.
Roon software does more than make listening fun. Roon helps your music sound great even when you're unaware of the help. That's because the software understands your network. It understands the best files to send to DACs, loudspeakers, or other music devices. Roon streams audio formats up to 384kHz/24-bit PCM and DSD256 to Roon Ready devices and intelligently converts audio to the optimal resolution for other devices. Does one room in your house sound lousy? Roon can help. Tweak the output devices in the "sounds lousy" room with Roon's software to make harsh and shrill into warm and full. These controlling features of Roon's software happen in the Core.
Roon Server
If you're a long-standing Roon user then you may have noticed that Roon Labs has retired its software name 'Roon Core' and revamped it with a new name, the Roon Server. The Roon Server, formerly known as Roon Core, is the proprietary software that serves as the brain of your system. The Roon Server manages your music files, streaming services like TIDAL and Qobuz, and manages your audio devices.
Roon Server can be downloaded on a Mac or Windows PC and serves as the software piece that drives your system. You can run Roon Server on the following platforms: Mac, Windows, Roon Nucleus, ROCK (Roon Optimized Core Kit), Linux and NAS.
Roon Remote
The Roon Remote app gives you all the features available on Roon's desktop apps, but on a portable device. Available for iPad, iPhone, Android tablet and phone, Mac and Windows, the Roon Remote app is the "remote control" for your Roon Server. Roon Remote connects to the Roon Server, directing it to play music on your audio devices. You can install the free Roon Remote app on as many devices as you want. If you're away from your audio gear, use the Roon Remote app to browse music, control your Roon Server, and stream audio right to your phone for headphone listening.
Roon Subscription
Roon lets you try before you subscribe. You can download the software for free and enjoy a 14-day trial period. If you decide to go for it, a year's subscription costs $50 or $14.99, billed monthly ― Or you can purchase a lifetime membership for $829.99. Note that your first year's subscription comes free with the purchase of the Roon Nucleus or Nucleus+. You get unlimited software updates for the duration of your subscription.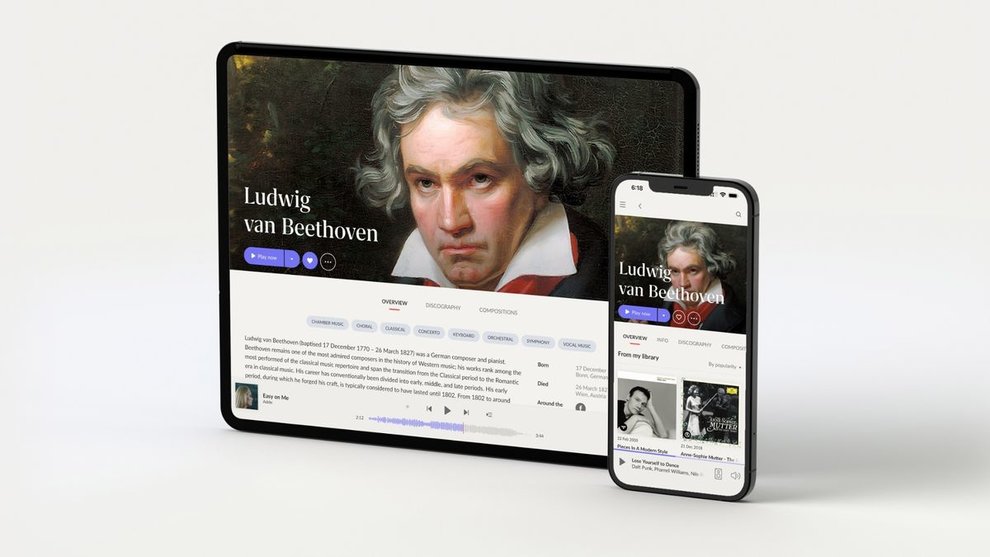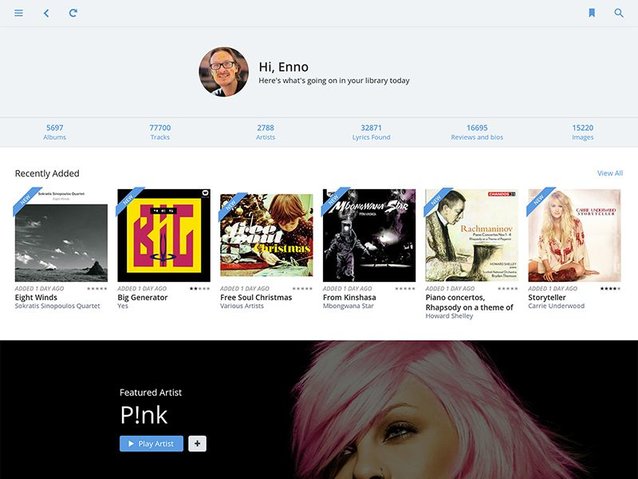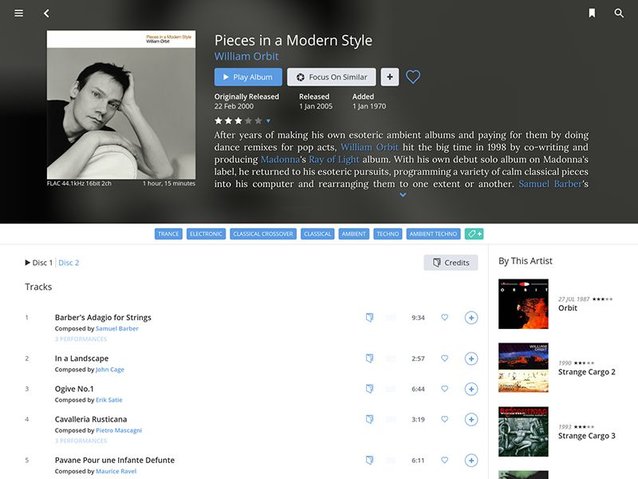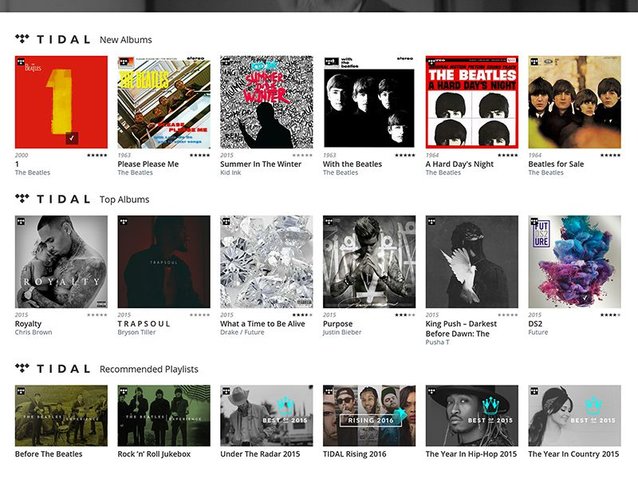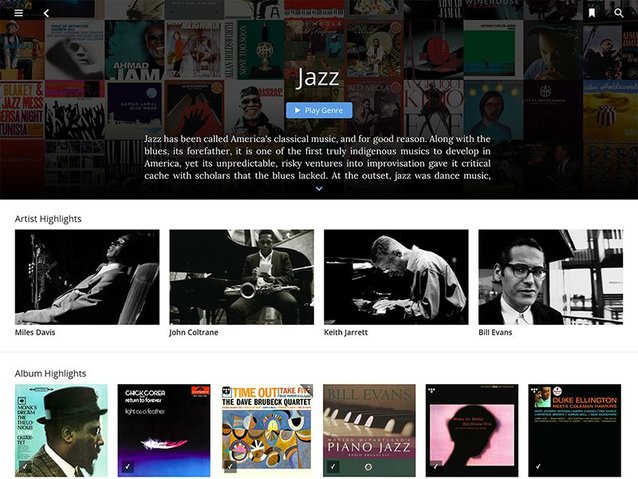 Roon Hardware: Meet the Nucleus
Roon Nucleus Music Server
The Nucleus (and Nucleus Plus) Music Server is Roon's very own hardware. It's the best and easiest way to run your Roon Server. Just take it home, plug it in, and download Roon apps for your mobile devices and computers. It manages your music files stored on USB hard drives, NAS, iTunes Library, and streamed content from TIDAL and Qobuz. The Nucleus keeps itself current with automatic updates.
Think of the Nucleus as the hub where you can stream music to USB, Sonos, Apple AirPlay, Roon Endpoints, and many other audio devices. Use the Roon remote apps (iOS, Android, mac, Windows) to control the Nucleus and play music. Note, in order to use the Nucleus and its software you must have a Roon subscription which is sold separately.
For those with an especially large music library (say, over 10,000 albums), multiple simultaneous playback streams, and high-rate DSD, there is Nucleus Plus. Powered by a Linux-based operating system called Roon OS, the Nucleus and Nucleus Plus feature an industrial design of one-piece-die-cast aluminum chassis.
User-friendliness was top of mind for the Roon team when they created the Nucleus and Nucleus Plus. Here is how Roon has described the ease of the Nucleus and Nucleus Plus:
A turnkey Roon Core that does not require a Mac, PC, or NAS
Computing power to support Roon's requirements now and in the future
Ease of use: Little to no customer support is needed after installation
Software and firmware updates downloaded via a network connection and managed by the end-user
Reliable and robust operation: Tamper resistant and nothing to service
Audiophile friendly: No fans or moving parts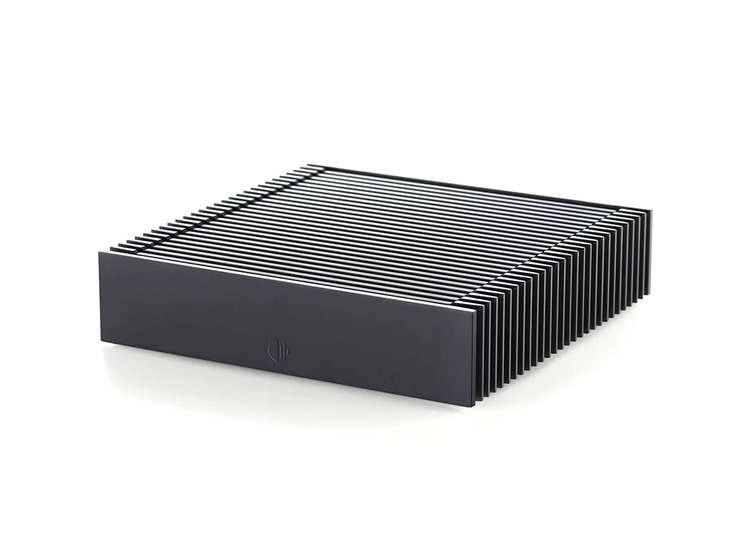 Now, you don't have to have a Nucleus to run the Roon Server. You can download and install the Roon Server for free on Mac, Windows, Linux, select QNAP and Synology NAS, and Intel NUC running ROCK. But know that if you use your computer as your Server, it has to be turned on and you have to be logged in -- all of the time. Even though you're using your iPad, and the Server is in another room, the Server has to be on so that they can communicate with each other in order to play music.
So if you don't want your computer on all of the time, you get a Nucleus. You leave it in your 2-channel system, you leave it on all of the time and it's always running in the background. You can also then put an internal hard drive in it or an external hard drive and add storage to it (whereas most people store music on their computer). You essentially become untethered from your computer.
The Nucleus does not come with any drives, but you have the option of adding 2-4TB (up to 8TB for the Nucleus Plus) via an internal 2.5-inch SATA SSD. Other storage options are external USB and NAS.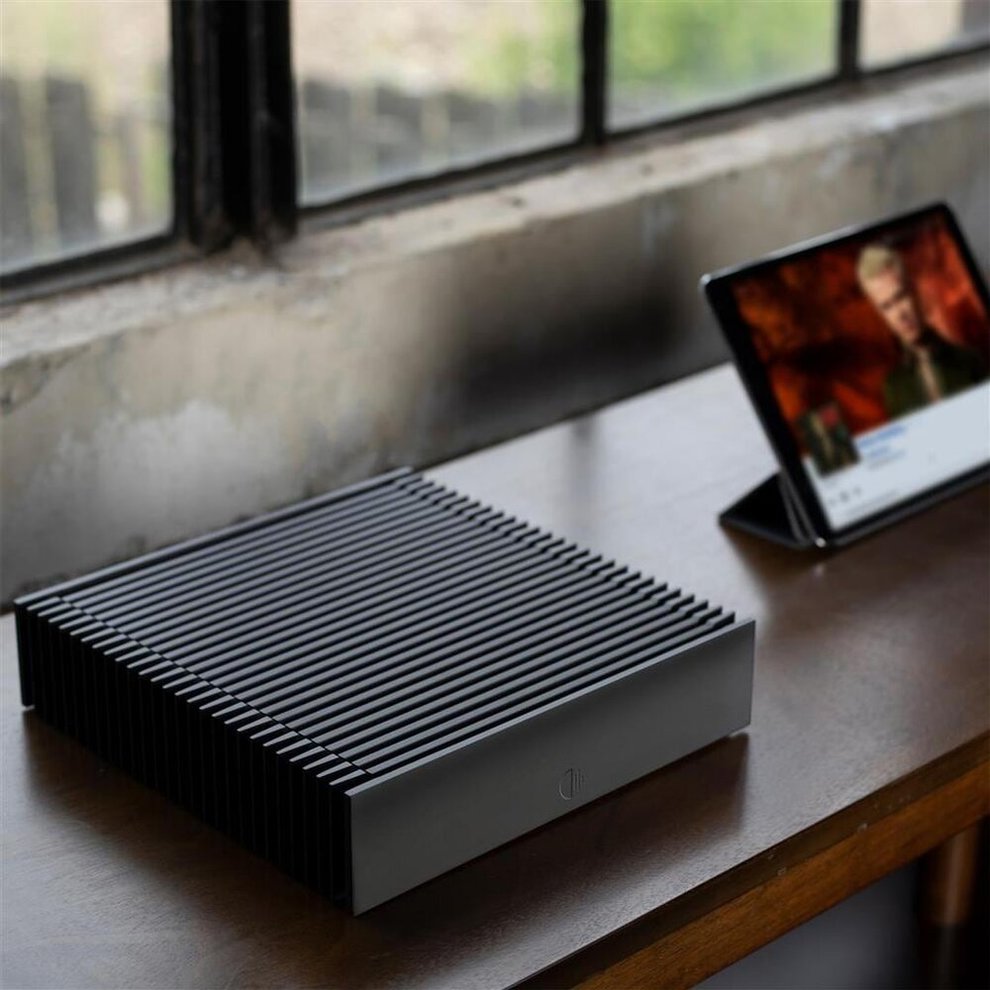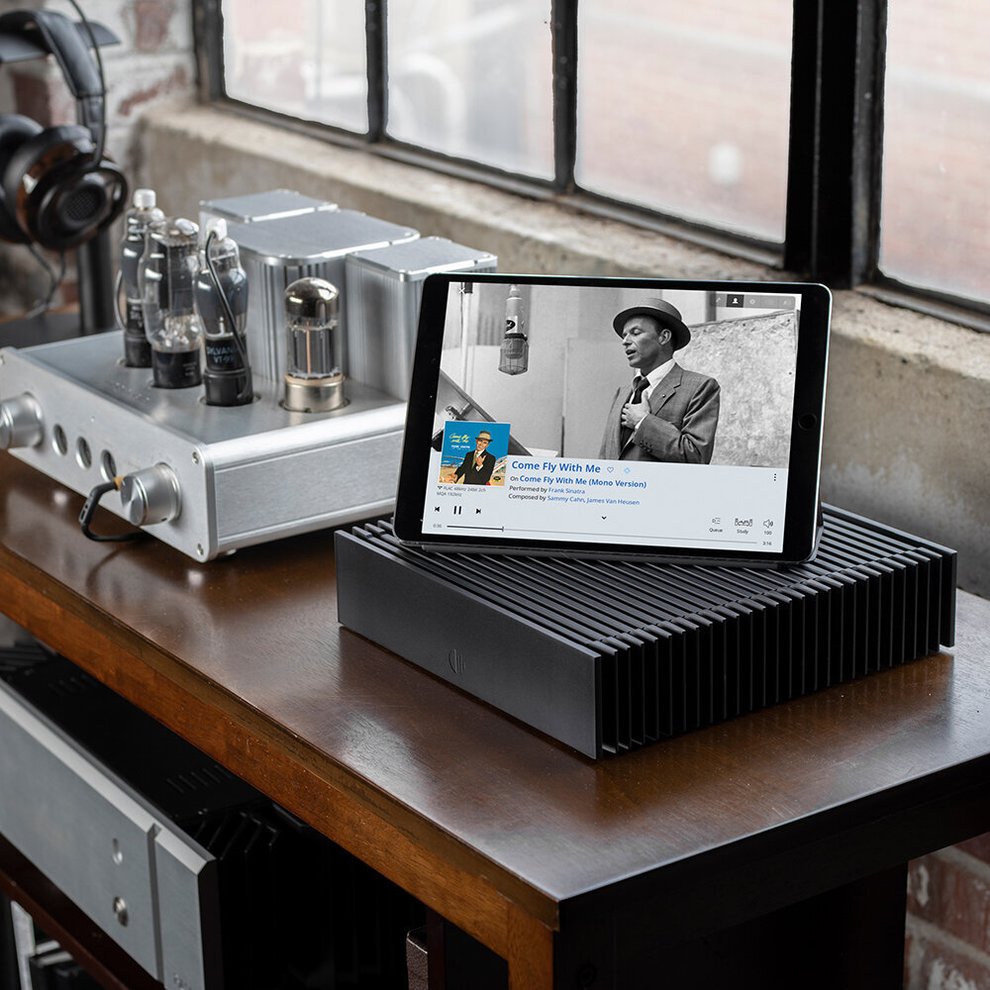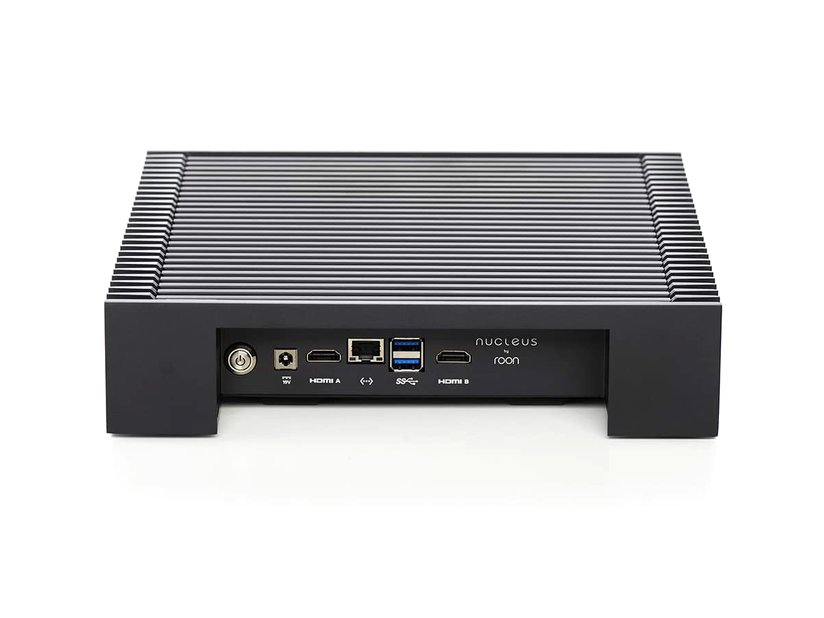 The Roon Nucleus and Nucleus Plus have a plethora of connectivity options so you aren't limited with how you can use Roon's hardware. Roon released a revision of the Nucleus and Nucleus+ in late 2019. Most of the features remain the same, but an a second HDMI output was added and the overall dimensions changed.
Roon released a revision of the Nucleus and Nucleus Plus in late 2019. Most of the features remain the same, but a second HDMI output was added and the overall dimensions changed.
On/Off Button
Power Cable Input
HDMI Output (Connect to Home Theater receivers)
Network Connection (Ethernet to your router)
USB A (DAC or external hard drives connect here)
HDMI Output (Connect to Home Theater receivers)
You can connect multiple storage locations directly to your Nucleus using USB, SATA to add external storage drives like a hard disk drive (HHD) or solid-state drive (SSD), and add network shares such as a NAS via ethernet.
Roon can also output audio to devices in the following ways: USB, HDMI, and network connections. If you'd like to use an external DAC, headphone amp, A/V receiver, or active speaker system make sure the Nucleus is powered on prior to connecting via the back panel ports. If you have an A/V receiver or device with an HDMI audio input, connect them using the HDMI output on the back of the Nucleus. The HDMI output supports both stereo and multi-channel audio content.
Moon Audio Dragon USB Cables
Here at Moon Audio, we specialize in custom audio cables. Audio cables impact sound quality, so it only makes sense to invest in high-quality cables that will complement your HiFi audio gear. We have a cable for your every need and several that will work with the Nucleus and Nucleus Plus. Neither the Nucleus or Nucleus Plus come with any cables other than a power cord, so in the case of needing to add an external DAC to the Nucleus, any DAC needs a USB cable.
For the Nucleus and Nucleus Plus we recommend our Dragon USB Cables for the best signal transfer for your digital music.
The Silver Dragon USB is our top-of-the-line created with ultrapure silver conductors for the best signal transfer for your digital music. The cable uses 99.99998% UP-OCC Stranded Silver 24AWG Teflon insulated stranded conductors with a double-layer shield to ward off outside interference. The Silver Dragon USB is the most resolute USB cable on the market today for an amazing price point. So stop paying for over-inflated cables and give it a try. Be prepared to be amazed at the difference it will make when transferring your computer audio catalog to your USB applications.
The Black Dragon USB Cable uses 99.999% pure copper 24AWG Teflon insulated stranded copper conductors with a double-layer shield to ward off outside interference.
Standard USB cables are not up to the task of large bit rate information. Drew Baird, P.E., Moon Audio Owner and Founder, has optimized this cable for audio transmission of large hi-res files. USB cables can make big a difference, and the Black Dragon is one heck of a bang for the buck cable.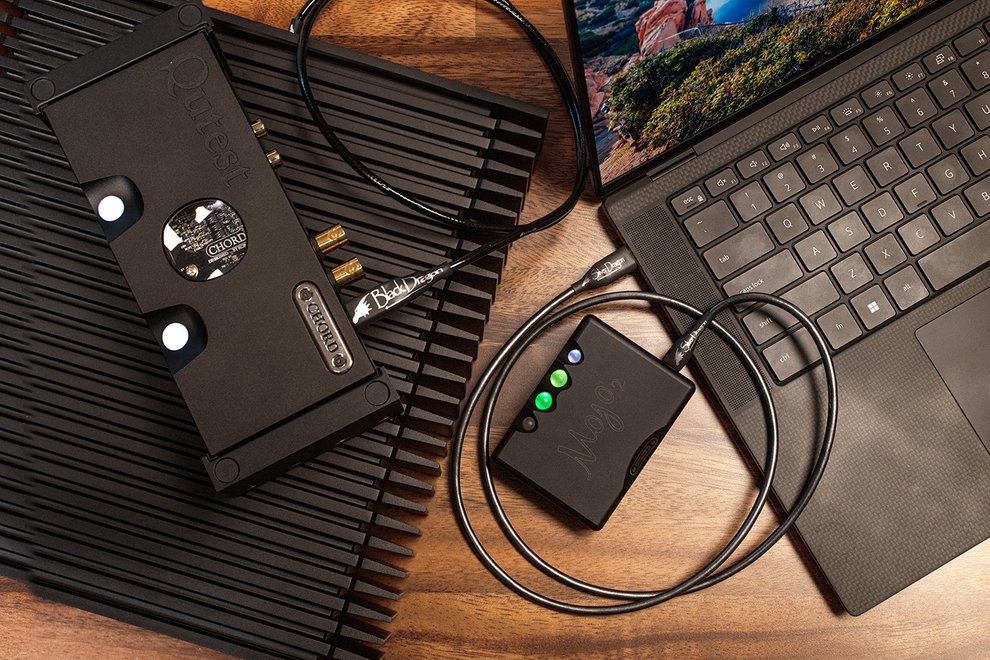 Pictured: Roon Nucleus paired with Chord Qutest DAC and Black Dragon USB Cable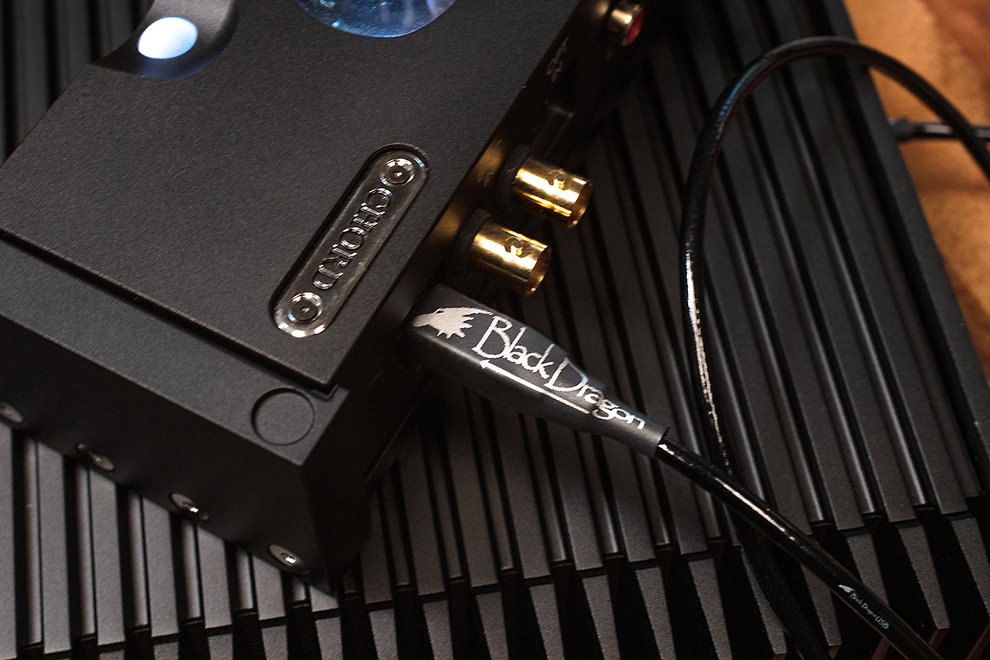 How to Set Up the Roon Nucleus
1. Connect and Power Up the Nucleus
Before connecting power to the Nucleus, connect one end of an Ethernet Cable to the LAN port on the back panel of the Nucleus. Connect the other end of the Ethernet Cable to your ethernet router or switch. You want to confirm your computer is also connected via WiFi or LAN cable. If you can't connect and you're using Windows, troubleshoot using this IP scanner program.
Once connected, use the supplied power cord to connect the power supply to the Nucleus and plug it into the wall. You may notice a green blinking LED light illuminated on the Ethernet port.
Finally, power up the Nucleus, and with one press of the power button a dim white LED light will appear above the button.
2. Download Roon's Software
Before using the Nucleus for the first time it's important to download Roon's software and login with the supplied information for your license. Find your software downloads here.
3. Find the Nucleus on your Network
Once Roon's software has been downloaded on your devices, it's time to find the Nucleus on your network. Launch your newly downloaded software and upon opening the Nucleus should be automatically listed. Once Roon has found your Nucleus you can simply click connect and login with the supplied information for your license, or migrate from an existing Roon installation if you've already been using Roon. If you're already a Roon software user, you'll want to follow these steps to migrate successfully.
If your Nucleus is not showing up on the software, check that the Nucleus is powered on by confirming a white LED light is illuminated. You can also confirm your ethernet cable is plugged in properly and not damaged or dysfunctional.
4. Update Nucleus Firmware
Before using the Nucleus for the first time it's important to make sure the firmware is up to date. You can update the firmware using Roon's web administration interface. If you already have the Roon application downloaded, you can access firmware updates through the application's settings. Within the settings you can adjust preferences for updates, allowing Roon to automatically install all updates moving forward.
5. Prepare your Storage and Audio Devices
You can connect a number of storage devices directly to the Nucleus via USB. If your music is stored on an external USB device, now is the time to connect it to the Nucleus. Roon has an installation guide for connecting hard drives and solid-state drives, which you can access here.
If you'd like to use the Nucleus as a network drive and copy music to the Nucleus directly from your Windows PC, follow these instructions on our related blog.
How to Set Up Your Devices as a Roon Endpoint
Roon was created to be compatible with a broad spectrum of audio devices. At the end of the day, "Roon plays with everything." Through Roon's Partner Program, some items undergo a certification process and have Roon Software embedded in them. Others don't contain Roon Software but are rigorously tested to ensure compatibility with Roon. Beyond that, Roon also plays to thousands of USB, AirPlay, and Chromecast devices. Below we have a list of Roon Ready Devices, but let's talk about how to set up your device as a Roon endpoint.
Roon Ready devices have Roon's streaming technology built in and are certified by Roon Labs to provide the highest level of quality and performance in network streaming.
The Roon Ready program was created to support the highest levels of audio performance in the industry without sacrificing the simplicity, reliability, and flexibility expected of modern networked lifestyles. Through this program Roon allows partner brands to integrate a customized version of Roon's RAAT (Roon Advanced Audio Transport) streaming technology for seamless integration with Roon.
Every Roon Ready player is certified by Roon to guarantee the same amazing experience, regardless of its manufacturer, its price, or its features. All Roon Ready devices can be grouped for multi-room playback to create a high-performance whole-home audio system, regardless of brand or feature capabilities.
Systems like AirPlay, Chromecast, Sonos, or Spotify Connect offer great experiences for basic daily operations, but they don't support the sample rates, formats, and DSP functions of high-performance audio devices. Roon Ready devices do not limit your experience of high-performance audio. Certified devices currently on the market offer:
Hi-res PCM sample rates up to 768khz
DSD rates up to quad-speed
MQA full decoding
PCM upsampling
DSD upsampling
Setting up your device as a Roon Endpoint
1. First, confirm that Roon Server is set up and currently running over your network
2. Once Roon Server is set up and running, connect your audio source, say a DAP, to the same network as your Roon Server. Roon will not be able to communicate with your device if it is not on the same network.
3. Launch Roon's software and go to the settings. From there, click on 'Audio' and find your device. You should see a big 'Enable' button next to the device.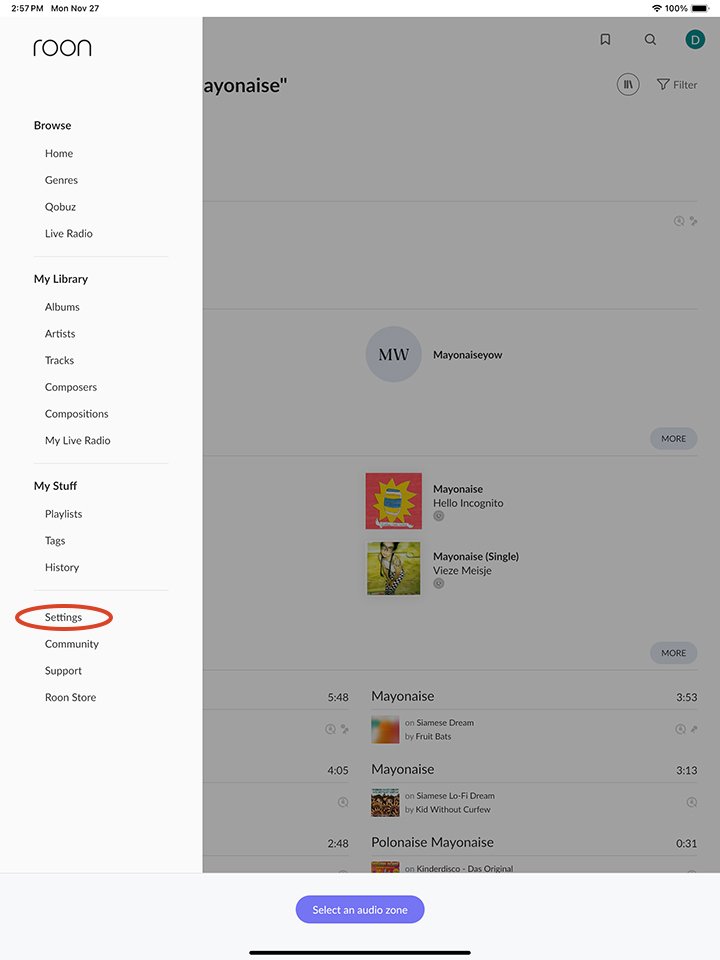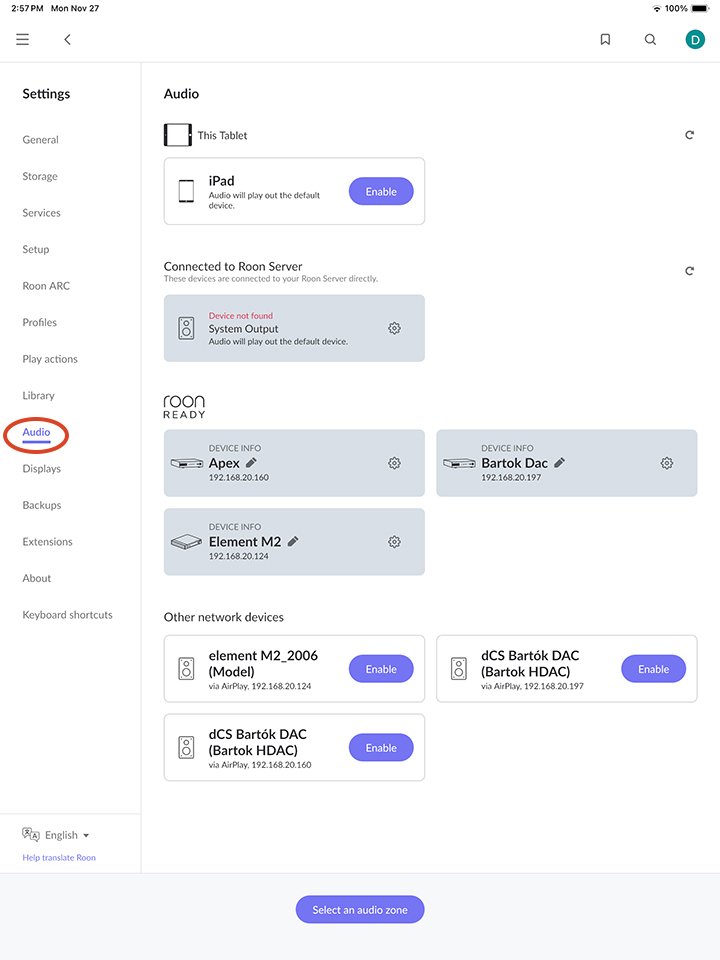 _________________________________________________________________________________________
Below is a list of Roon Ready audio devices we carry here at Moon Audio. Roon has an extensive list of devices which you can view here:
Chord Electronics, dCS, iFi Audio
Roon Tested Audio Devices
Roon Tested devices are profiled by the Roon team to ensure easy setup and effortless daily use. The Roon Tested program was created to simplify setup and configuration in the increasingly complex world of networked and computer-based digital audio, and to guarantee the best support of the USB, HDMI, AirPlay, and Chromecast audio hardware that Roon customers use.
Over the last 20 years, file-based playback, computers, streaming services, and networking have given listeners access to all the music in the world. At the same time, advances in consumer digital audio – high-res PCM, DSD, MQA, and upsampling – have transformed the sound quality of even the most modest equipment. This means you can access more music that sounds better, but it can be daunting at first. Roon customers frequently want to know:
their gear will work with Roon;
they are getting the best out of it; and
they are doing everything right.
All Roon Tested devices are profiled by Roon's QA team so that Roon can identify them and automatically configure its settings to be optimized for those devices. You can simply plug them in and know you will be able to enjoy high-performance sound.
Roon Tested Audio Devices
Astell&Kern, Chord Electronics, iFi Audio
Best Music Streamers, Servers of 2023
Aurender A200 Caching Music Server Review: The Best of Its Kind
Bluesound Node X Comparison: A Nod to the Node