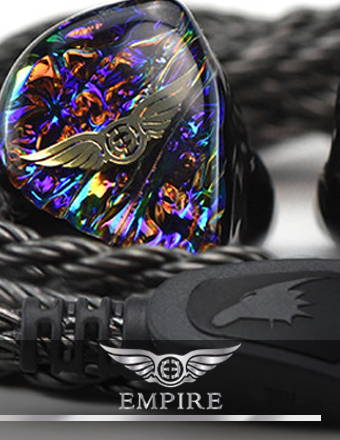 Empire Ears Magazine is your all-inclusive information guide with everything you need to know about the Atlanta-based company's premium custom and universal in-ear monitors.
The Pursuit of Extraordinary
It's more than just a tagline; it's a guiding principle for this family-owned company that crafts IEMs coveted by musicians, recording engineers, worship leaders, audiophiles, and others. Extraordinary sound performance both on and offstage may be the destination, but the passionate team at Empire Ears refuses to compromise during any stage of the journey.
The Empire Ears IEM Lineup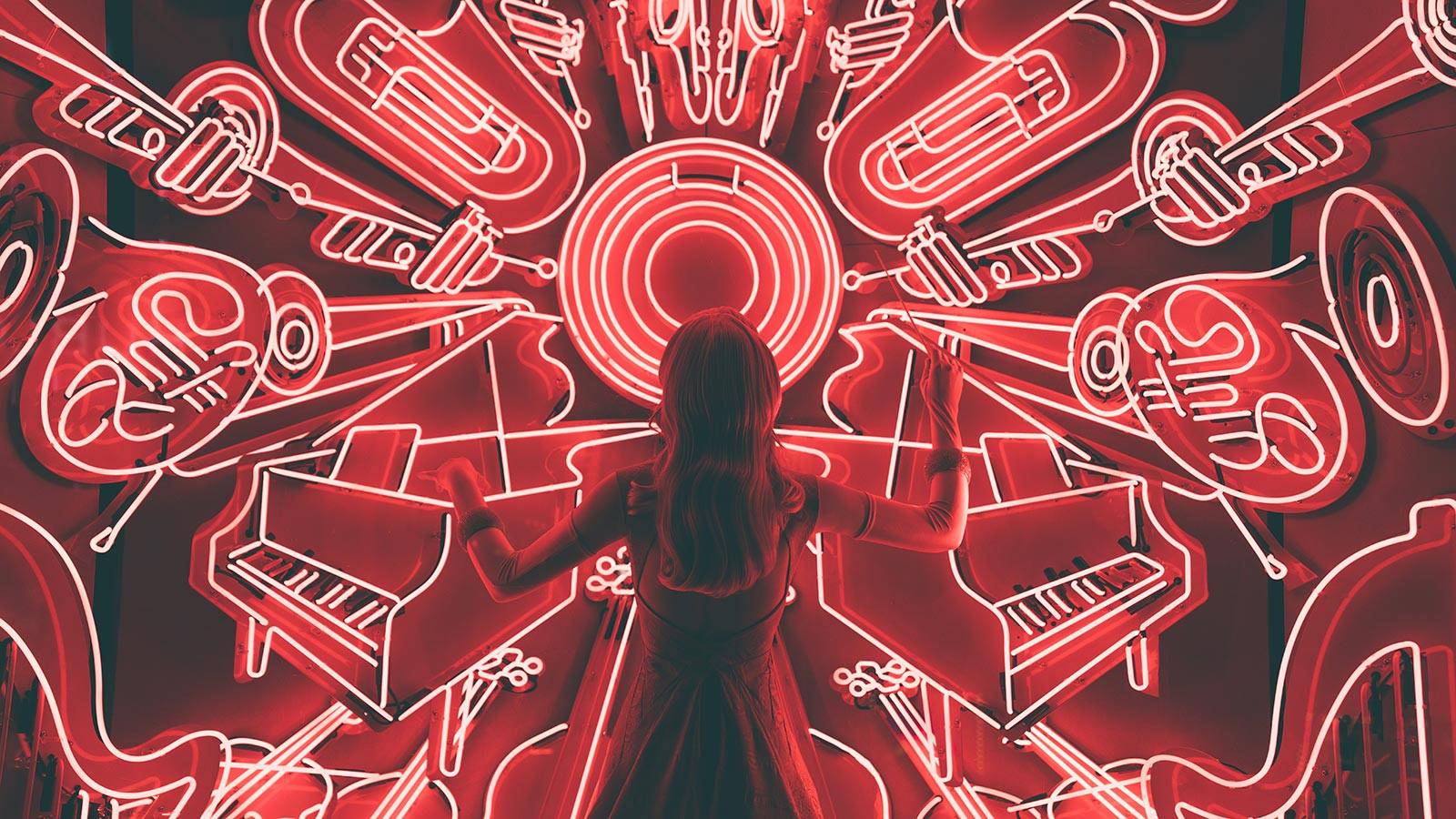 Audiophiles
Designed for audiophiles and music lovers alike, the X Series taps into the best of Empire's proprietary technology and custom-made components to give you all of the energy and emotion of a live performance. The X Series' collection of both hybrid (two driver types) and tribrid (three driver types) models is built to overwhelm the senses with a raw and instinctive sound.
Musicians & Recording Professionals
The Empire Professional Series represents the highest standards in audio reproduction. Designed for mixing on stage or in studio, the EP Series delivers music as it was meant to be heard. Crystal-clear sound, incredible isolation, and anti-fatiguing properties are hallmarks of this lineup. If you're looking for a tops-in-fidelity IEM that's suitable for wearing all day, look no further than the EP Series.
Empire Ears is driven by a singular obsession: to create the world's finest universal and custom IEMs (in-ear monitors).
Under the unwavering dedication and boundless vision of co-founders Dean and Jack Vang, the Atlanta-area company is consistently one-upping itself in its effort to achieve that goal.
This father-son venture is defined by a spirit of "design the extraordinary and achieve the impossible." "Can't" simply doesn't exist in the Empire lexicon. The company has enjoyed an ever-mounting string of successes during its first five years, culminating in (but by no means ending with!) the 2020 release of its new flagship Odin model.
Joining the X Series lineup of audiophile-quality IEMs, the 11-driver Odin brings the very best of everything Empire Ears has accomplished to the table. Also joining the X Series in 2020 was Hero, a four-driver hybrid model.
Empire Ears Fast Facts
"The pursuit of extraordinary"
Founded: 2015
Headquarters: Norcross, GA
Co-founder/CTO: Dean Vang
Co-founder/VP: Jack Vang
CEO: Catherine Young
An Empire is Born
Begun in 2015, Empire Ears is an offshoot of Jack Vang's previous EarWerkz venture. As the son of a musician who spent years designing and manufacturing hearing aids and OEM in-ears, Jack developed a case of audiophilia at a young age. In 2014, wanting to develop a "next-generation" IEM, Jack launched a project on Kickstarter. He tapped his father Dean's company for design and manufacturing, and a line of EarWerkz IEMs was born.
The fledgling company saw immediate success -- so much so that Jack and his team were on the verge of being overwhelmed. As the father-son design/sales partnership had proved fruitful, they decided to go "all in" together, forming Empire Ears in 2015. It was a move that Jack said led to a quadrupling of manufacturing and developing power.
With Jack as vice president and Dean as chief technology officer and "mad scientist," Empire has quickly grown into a globally recognized leader in the IEM market coveted by recording artists, recording engineers, audiophiles, and more.
Five Years of Innovation with In-Ear Monitors
Empire's first IEM series was Olympus. Its flagship model, Zeus, was joined by siblings Spartan, Athena, Cerberus, Hermes, Apollo, and Supra II, all featuring custom-built balanced armatures. These IEMs enjoyed a huge following, but the Vangs were just getting started.
During the next couple of years, R&D was the order of the day at Empire.
Next to make its debut was Empire's proprietary A.R.C. anti-resonance technology, which, when applied to drivers and other components, corrects distortion and ear fatigue.
In 2018, the company unveiled its two current in-ear monitor series: the professional EP Series, with its flagship Phantom, and the more audiophile-focused X Series, with its flagship Legend X. Empire collaborated with several Grammy-winning artists on the development of these lineups, including drummer Sonny Emory on the X Series' Nemesis; vocalist and songwriter Crystal Nicole on the EP Series' EVR; and studio mixer Jeremiah Adkins on the Legend X.
In the next year, Empire Ears introduced three new proprietary technologies:
The Weapon IX low-end driver, the first true in-ear subwoofer, which debuted in the Legend X

EIVEC (Empire Intelligent Variable Electrostatic Control), which debuted in Empire's first electrostatic IEM, the EP Series' Wraith

The synX crossover network, designed to maximize the performance of each of the three driver types that Empire incorporates into its IEMs
The following year saw the debut of Empire's first tribrid model, the X Series' Valkyrie, boasting three driver types: balanced armature, dynamic, and electrostatic.
In 2020, Empire unveiled Odin and Hero, which joined the X Series IEM lineup. Odin, a tribid 11-driver, 7-way crossover model, is said to represent the very best of everything that Empire has brought to the table during the past five years. Hero, a hybrid four-driver, 6-way crossover model, draws on elements of the Zeus and best-selling Legend X.
A Culture of Excellence
State-of-the-art design and impeccable craftsmanship are hallmarks of Empire Ears IEMs. Each individual component is inspected by hand, and every IEM is meticulously assembled from the finest materials. From silver-plated copper wires and striking jewel-tone shells to faceplates crafted from exotic imported wood, Empire Ears strives to make its IEMs look as good as they are technologically advanced.
Nearly every Empire IEM is available as a custom model, with numerous eye-catching design options. Shells are available in a range of translucent and opaque colors, with glitter as an optional add-on. Faceplates come in standard and premium options including burl wood, carbon fiber, and abalone. Signature designs are available, too. As for artwork, you can opt for logos, Swarovski crystals, or even provide your own design.
Each handcrafted CIEM (custom IEM) requires a full-shell ear impression completed by an audiologist, and Empire Ears can work with the customer to find the right fit.
Customer service has always ranked paramount among Jack Vang's priorities, and buyers can expect a highly personalized approach. It's not an exaggeration to say that everyone at Empire Ears shares a deep passion for the company, and they want customers to feel it, too.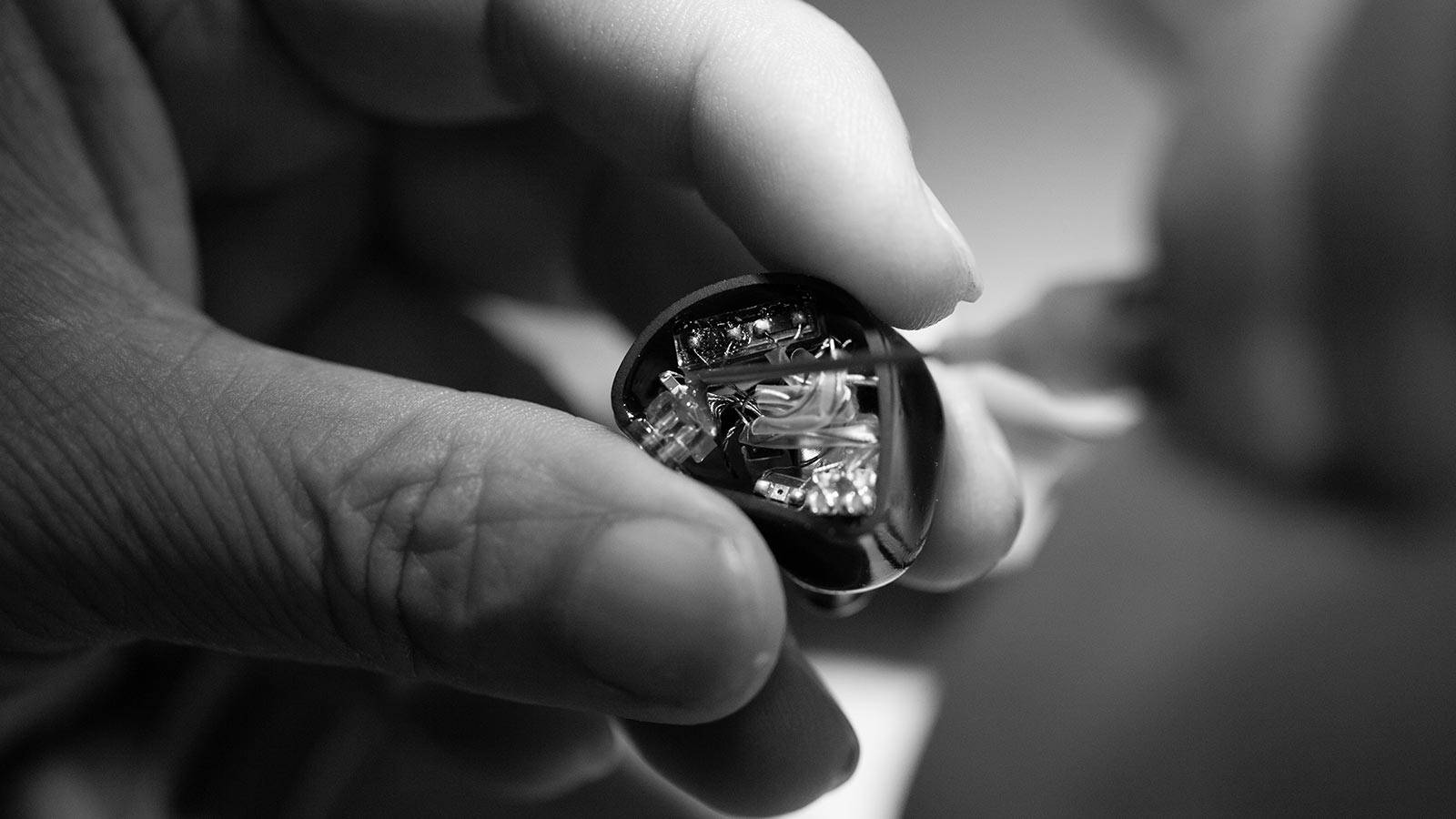 A glance at Empire Ears' website reveals a "family" of passionate customers, including performing artists, recording engineers, worship leaders, and more. Likewise, one needn't spend long on Empire Ears' social media channels to get a sense of a strong, loyal, super-satisfied "family" following. For high-performance sound you can see and feel, check out Empire Ears IEMs. And welcome to the family!