The Cayin iHA-6 is a Wonderfully Natural and Musical-Sounding Headphone Amplifier
Cayin has been around for a while, but it's a new brand for Moon Audio. Drew Baird, P.E., the founder of Moon Audio, decided to pick them up after playing around with some of their products a few years ago at CanJam Singapore. What impressed him was the value to performance ratio. The iHA-6 Headphone Amplifier, the topic of this review, is powerful enough to drive just about any headphone, and it's a great value at $699. You can purchase it to use with your own DAC (digital to analog converter) or you could pair it with the iDAC-6 MK2 and then build over time, adding the Mini-CD Player MK2 for a full Cayin stack.
Tons of power

Sturdy, compact design

Natural, detailed sound
Great value
Some hiss with high-sensitivity IEMs
Cayin is a division of Zhuhai Spark Electronic Equipment Co. Ltd. Founded in 1993, the company started out in 1993 manufacturing tube amplifiers under the brand name Spark. In 2003, the company began manufacturing audio products under the name Cayin. For the next 10 years, they focused on the two-channel market before venturing into personal audio. They launched a series of DAPs (digital audio players) and desktop audio products. Cayin also developed a series portable audio products including portable amplifiers and in-ear monitors. Cayin products run the gamut in price as part of the company's effort to make quality audio available to a range of buyers.
Whether on its own or in a stack with its sibling components, the compact iHA-6 desktop headphone amp is a good-looking piece. The "Cayin" logo is featured on the upper left, and there's something about the font that evokes a retro, 1950s feel. Multiply that when the three components are stacked and you've got some serious eye candy.
The body is solid aluminum alloy with a sandblast finishing to give it texture. It's about 8.4 pounds and measures 9.4 x 9.9 x 2.7 inches. This makes it right-sized for more cramped spaces like a small desk or side table. At over 8 pounds, the unit feels quite a bit heavier than you'd expect for the size. What I will say is that the unit looks and feels premium.
The front of the unit features, at the left, a power button with a deliciously satisfying tactile and auditory experience. Next to that are three stacked buttons: source (balanced or unbalanced), current (high or low), and gain (high or low). Next are L and R three-pin balanced headphone ports that also can be used as 6.35mm single-ended ports. The left side gives a low-impedance output and the right side is high impedance.
Then there is a 4-pin balanced headphone out, and finally a large silver volume control knob with a black middle. When the unit is powered on, the power button is illuminated by an LED surround and the three smaller buttons also have a small light in the center. On the rear of the unit, you'll find a pair of single-ended inputs, a pair of balanced inputs, and power input connector.
I used the following in my testing sessions:
Focal Celestee headphones with Black Dragon headphone cable

HiFiMan SUSVARA headphones with Black Dragon headphone cable
Empire Ears Hero IEMs with Black Dragon IEM cable
Sources:
Cayin Mini CD player plus iDAC-6 (connected via the I²S port)
Roon via desktop computer (with USB running from iDAC-6 to computer)
The iHA-6 is exceedingly clear, revealing, and natural sounding. The sound leans analytical, but there's some musicality there. At times it sounds slightly bright, but that energy at the top end also lends a lot of detail. Mids are clear and on the forward side. Bass is wonderfully tight and controlled. It's there to add definition and body, but it stays in its lane. The iHA-6 shines when it comes to both layering and separation of instruments. [EXAMPLE]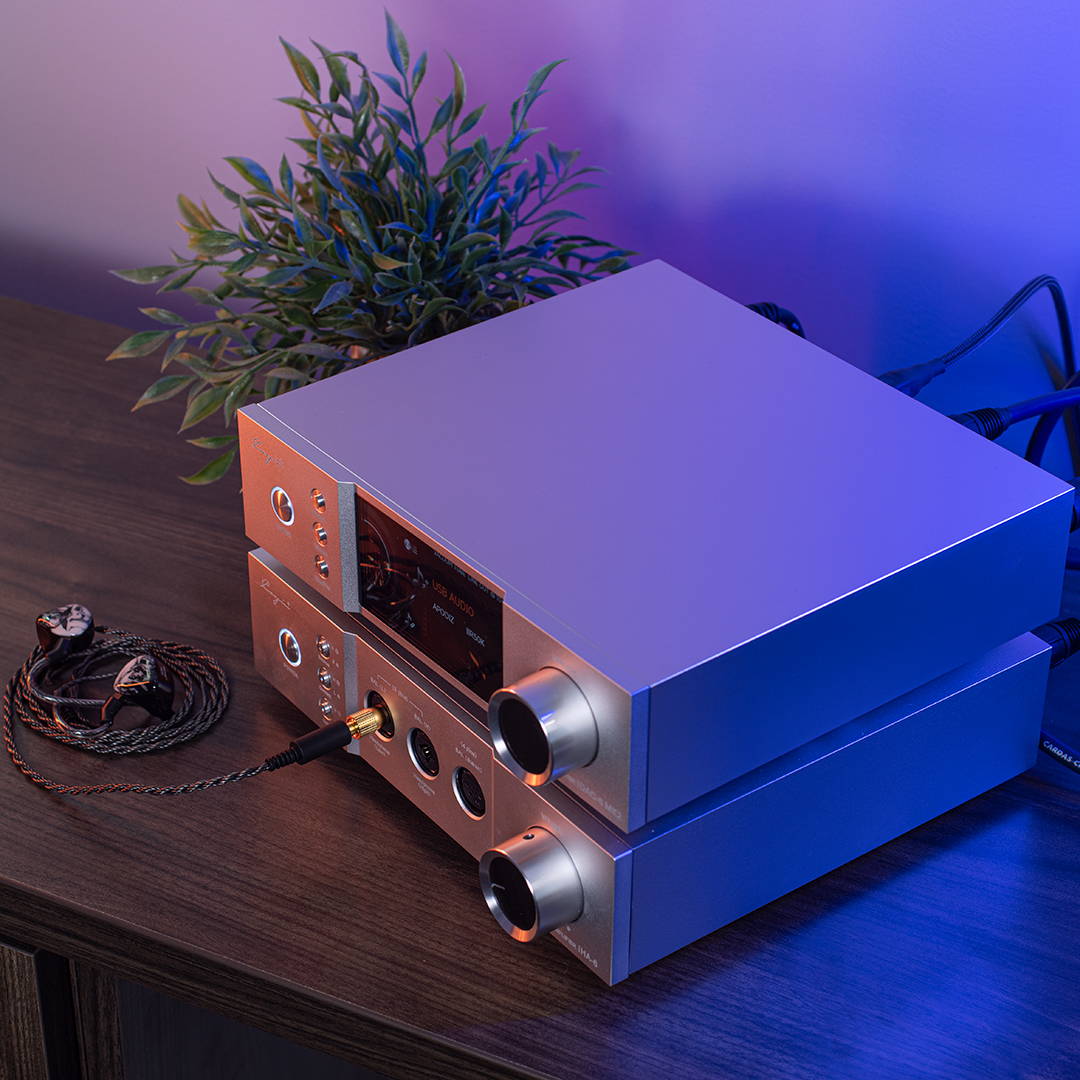 I opted to listen to the iHA-6 with the Focal Celestee, which is a warm-leaning headphone. Normally I would pair it with a Silver Dragon cable, but I opted to use a Black Dragon to pump up the warmth. This sounded best to me with the more resolute Cayin setup. The HiFiMan SUSVARA headphone, also paired with a Black Dragon, was an especially good pairing for Cayin (high gain mode needed!), complementing the natural/neutral yet exciting sound of the headphone. My favorite sweet and soulful ballads from the Avett Brothers were gorgeously rendered, with lots of depth and emotion in the vocal harmonies and texture in the strings (banjo, guitar, cello). There's a smoothness to the sound, but it's an organic smoothness, not polished. On the gospel-inspired "Ain't No Man," the choir vocals are nicely dispersed and artfully separated on the moderate soundstage.
Instrument separation and layering are strong. On the grand and bluesy "Let Me Get By" by the Tedeschi Trucks Band, I can easily follow various horns, piano, and percussion while also discerning background sounds like broken glass and a closing door. Higher-pitched instruments like horns and piano have some definite bite here, but it's nicely balanced by the pleasant percussive thump throughout.
"The Jean Genie" by David Bowie sounds snappy and articulate, with the bassline sounding so punchy and distinct I could carve it right out. Still, the sound lacks an overall sense of fullness or "bigness" that I'd like on a rock and roll track such as this. What I do like is that the vocals are presented in such a way as to sound wonderfully lifelike and dimensional.
Listening to the iHA-6 with the Empire Ears Hero was a mixed bag. The Hero is a high-sensitivity IEM - 105 dB. There was some discernible hiss, but at the same time the warmth of this IEM proved to be a great complement to the neutrality of the iHA-6.
My favorite way to listen to the iHA-6 was with the iDAC-6 MK2 set to vacuum tube mode. This added a perceptible amount of warmth and weight to the sound. For me, personally, solid state mode was a bit thin.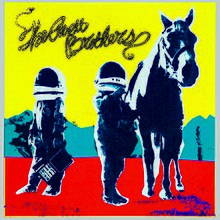 "Ain't No Man"
Avett Brothers
(True Sadness)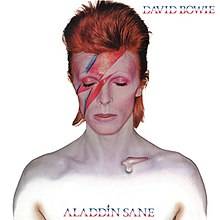 "The Jean Genie"
by David Bowie
(Aladdin Sane)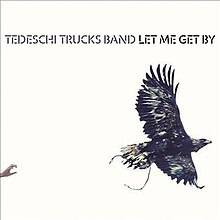 "Right on Time"
Tedeschi Trucks Band
(Let Me Get By)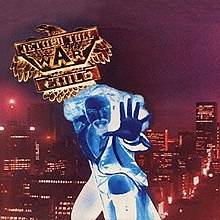 "Skating Away on the Thin Ice of a New Day"
Jethro Tull
(War Child)
The iHA-6 has a quadruple amplifier circuit with full discrete components and fully-balanced circuit design. It features reduced power interference, independent power supply to left and right channel, plus extensive protection to the amplifier and headphone through comprehensive protection circuit. A Toshiba audio-grade FET in differential input circuit ensures common-mode noise and high-quality audio performance. The iHA-6 is a push-pull amplification design with a low-resistance MOSFET at its power amplification stage.
The iHA-6 puts out 7 watts into 32 Ohms in balanced mode (2.2 watts single-ended). This is plenty of juice to power even the hungriest of headphones. I was able to drive the notoriously power-hungry HiFiMan SUSVARA in high gain mode.
Note about gain settings:
When I listened to the Focal Celestee, I was not getting adequate volume in low gain mode. Puzzled, I asked Moon Audio Founder and CEO Drew Baird, P.E., for help. Here's what he showed me:
I needed to have the volume control set to 100 on the iDAC-6 before putting it in line out mode to use with the iHA-6. Otherwise, I was not able to adjust the volume on the headphone amp.
When it comes to choosing your audio cables, you need to take into account the sound signature of your headphones or IEMs (or speakers) as well as your other components. If you're using a warm pair of headphones with a warm amplifier, a Silver Dragon or Blue Dragon headphone cable is probably going to be your choice so as not to "overwarm" the sound. But what happens if you're using a warm headphone with a more neutral or bright-sounding amplifier? Do you pair the cable to the headphone or the amplifier? The answer is that there is no answer; you do what sounds good to you.
So when I listened to the iHA-6 with the HiFiMan SUSVARA, I was pairing neutral with neutral. A Black Dragon headphone cable - my default pairing with the SUVARA - made sense. With the Focal Celestee, I was pairing warm with neutral. I usually like to pair the Celestee with a Silver Dragon, but in this instance I found that I preferred the Black Dragon.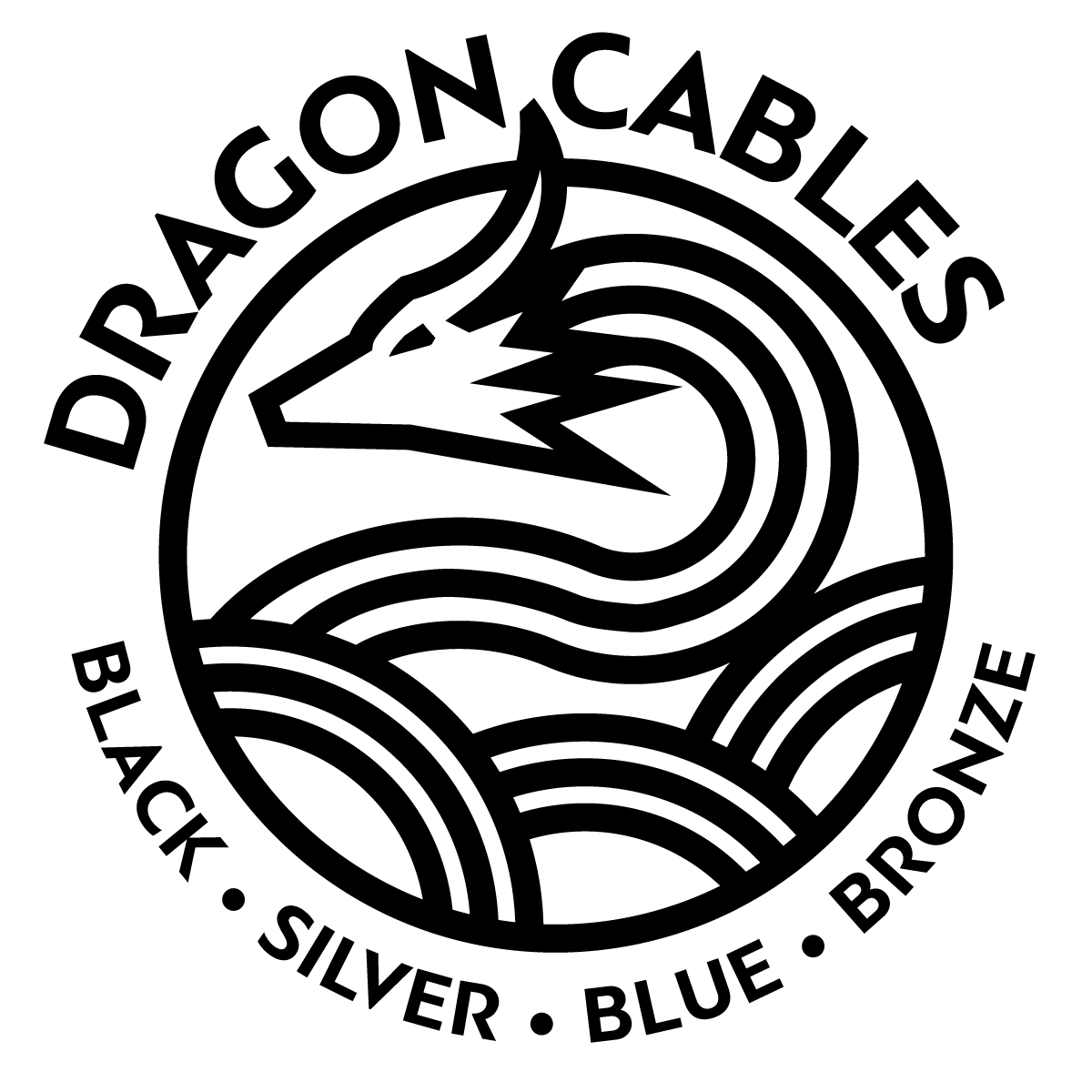 Copper conductors in the Black Dragon add warmth to the lower frequencies and makes your gear sound more musical. It's also good for taming top-end energy. At Moon Audio we make cables for all of your audio needs, including interconnects and USB cables to complete your setup.
Why Dragon Cables?
Generally, stock audio cables are manufactured with subpar materials, metals with impurities, poor geometries, and an overabundance of layers to make them look and feel like a fire hose. Inconsistency and lack of quality control in stock cables can lead to poor sound quality and a veiled sound vs what the musician intended for you to hear and feel from the music. Dragon cables are handcrafted to the highest standards and made to order according to your specific needs. At Moon Audio, we create a custom cable for you using the highest quality UP-OCC silver or copper conductors that can be manufactured. UP-OCC metals are void of impurities and are optimized for signal transfer and sound quality. We have one of the largest collections of audio and headphone connection options available online and we create limitless audio cable options depending on your specific gear and needs.
Truth be told, it's hard to believe the Cayin iHA-6 is priced as competitively as it is. It's cute and compact but it's quite the powerhouse, with enough juice to power the most demanding headphones. Three headphone outputs as well as current and gain control give you lots of options for playing with high and low-impedance headphones. The natural sound signature makes the iHA-6 appropriate for a range of music, particularly folk, blues, country, lighter rock, classical, and jazz. You're going to get lots of detail, definition, and depth in your music. The iHA-6 is small enough to fit on a small desktop; stack it or pair it side by side with the Cayin iDAC-6 and Mini CD Player for a complete setup. It's a great little desktop headphone amplifier that will please beginner hi-fi enthusiasts and more seasoned audiophiles alike.
IHA-6 Headphone Amplifier (1 unit)

User Manual (1 copy)

Replacement Fuse (2 units)

Warranty Card (1 copy)

Power Cord (1 piece)
---