Read Time: Approx. 5 min.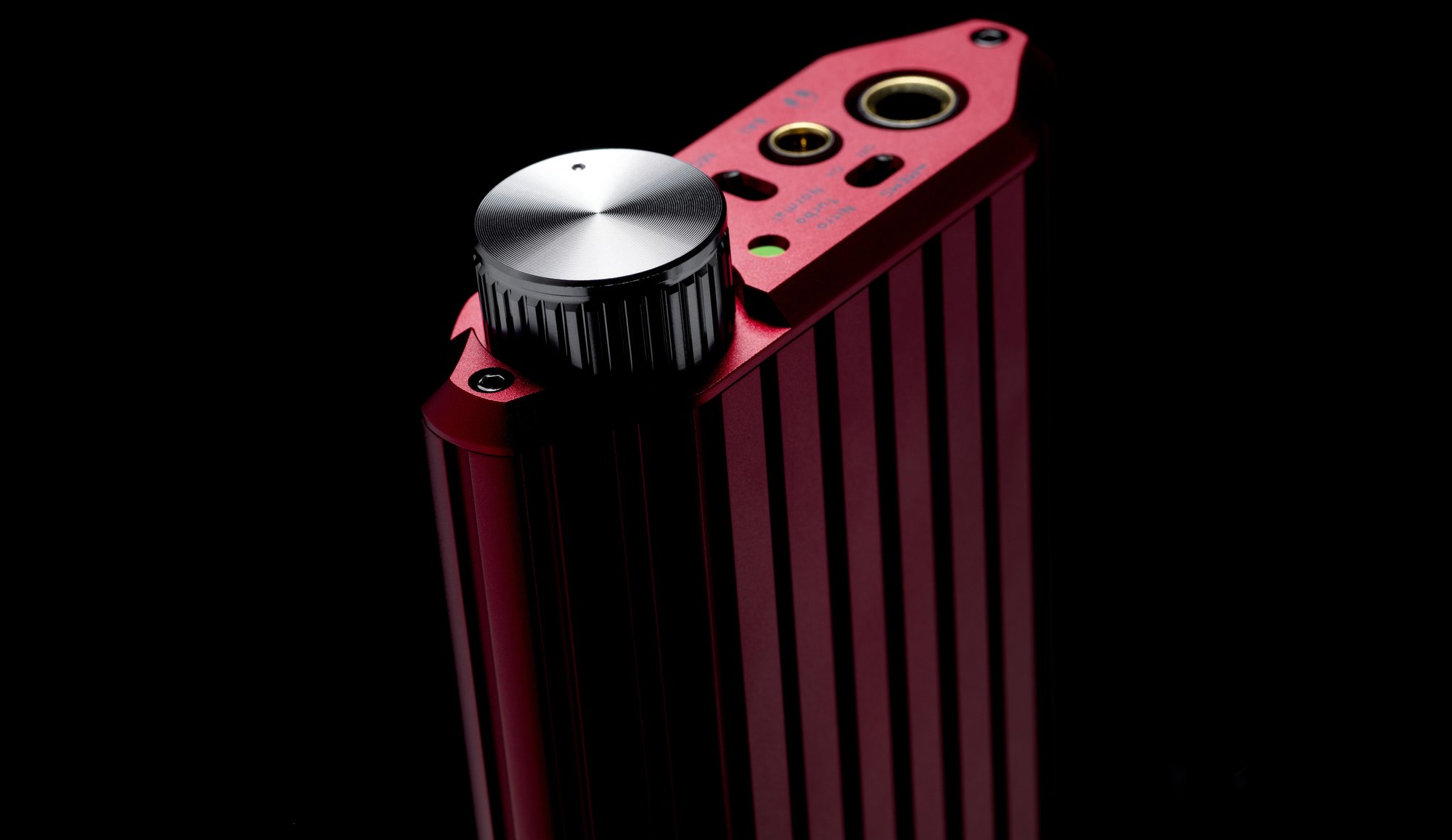 There's A New Devil In Town
iFi Audio has a way of catching your eye. Their Diablo series of portable headphone amplifiers are not just absolute powerhouses for your full-size headphones, but they'll let you know it too. Ferrari's are mainly painted red for a reason, right? I dare you to find a more eye-popping headphone amplifier on the market than the new Diablo II. The original sported a matte red finish, but iFi decided to go full-on Ferrari with the latest model, and boy does it look sharp. It's a completely new redesign for the product line, as the last generation Diablo X reversed the color scheme, going for an all-black chassis with metallic red highlights. There are some notable highlights however that might make this your new favorite DAC amp to take with you, especially if you have some power-hungry cans.

Featuring a striking new futuristic design, the Diablo II portable DAC/Amp sets a new standard for the amount of sheer power you can take with you. The New Diablo II has an all-metal body, which is upgraded from previous generations, and returns to the diablo-red color scheme. You'll find a host of other hi-fi upgrades throughout the construction process and build quality, including a larger and more tactile volume control knob/wheel. Like the Diablo-X, the iFi Audio Diablo II headphone amplifier carries over support for xMEMS technology, allowing you to use compatible IEMs and headphones with the revolutionary solid-state monolithic speaker technology. The Diablo II features a new on/off switch for xMEMS - letting the user completely disable this function if they are not using an xMEM headphone or earphones. This unique technology features:
Ultra-fast mechanical response (~15µsec; 150x faster than a typical dynamic driver)
Flat 2° phase response for more accurate sound reproduction
+/- 1° phase matching (part-to-part) for more accurate spatial sound
Silicon speaker diaphragm (95x more stiff/rigid than plastic) for reduce speaker break-up (less muddy mids/highs)
FEATURES:
Digital:
Features the latest aptX Lossless, the only Bluetooth codec that can stream CD-quality audio without compromising quality

Every Bluetooth format supported: aptX Lossless, aptX Adaptive, LDAC, LHDC/HWA and more

Ultra-Res digital audio –32-bit/784kHz PCM, DSD512 and full MQA decoding

Dual-core DAC design enables true-native DSD and PCM

Advanced jitter reduction – enhanced GMT femto-precision clock and smart storage cache
Analog:
Astonishing 5,180mW of power – drives the toughest headphone loads with consummate ease

Custom bias, EQ and amp circuits for next-generation xMEMS headphone driver technology

Three power modes: Normal for IEMs, Turbo for mid-sensitivity headphones, and Nitro for demanding headphones with a 19.2V max output

iEMatch optimizes output to suit high-sensitivity in-ear monitors

Top-grade audiophile circuit components deliver exceptional sonic purity

Enhanced PureWave fully balanced twin-mono circuit design delivers ultra-low distortion

Servoless Direct Drive and OptimaLoop enhance performance to unparalleled heights
General:

Multiple operational modes – pure DAC and DAC/headphone amp

Powered by battery or mains – iPower 2 power supply with Active Noise Cancellation included

High-capacity lithium-ion battery provides long runtime despite extreme amp power

Supplied with Diablo 2 desktop stand and custom-made travel case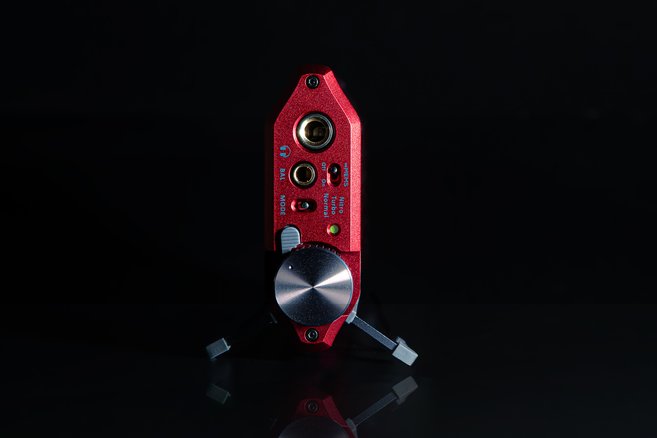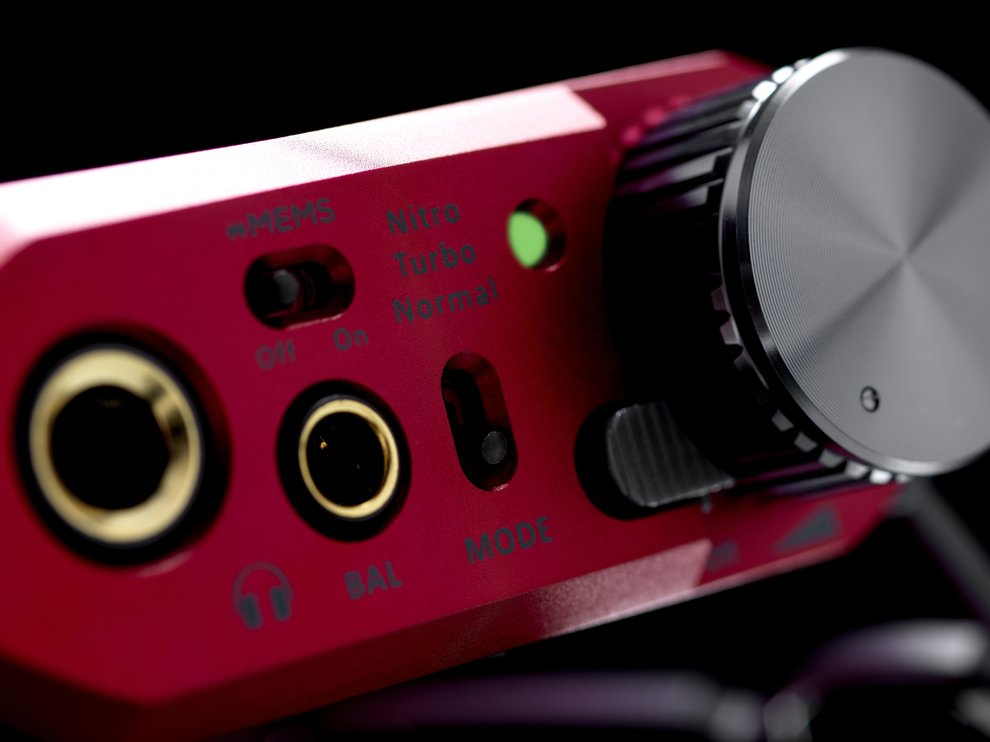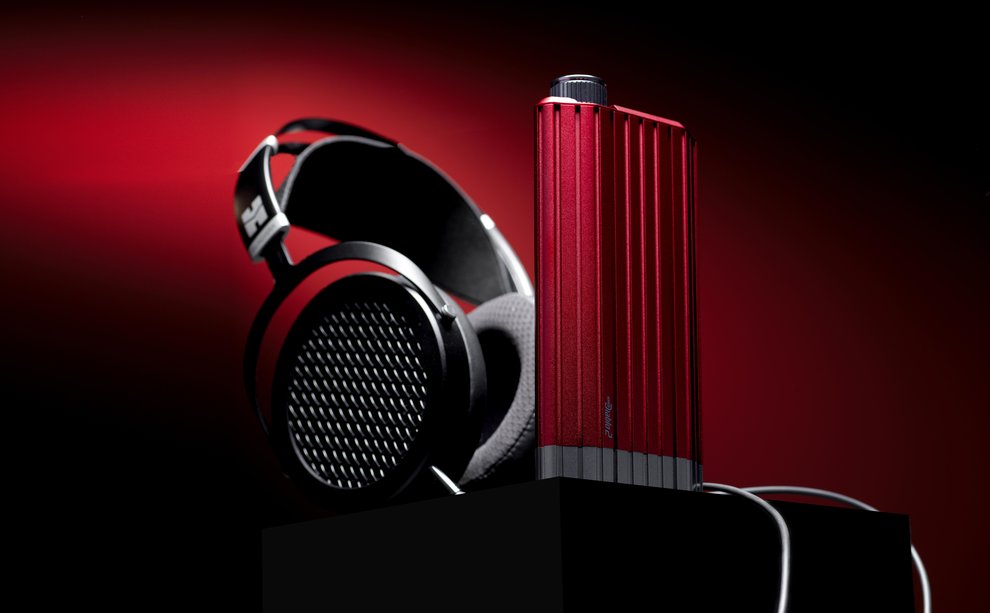 The iFi iDSD Diablo II Portable Headphone Amplifier
xMEMS eXplained: The xMEMS microspeaker technology uses the piezoelectronic effect to create a paper-thin solid-state speaker. These micro-speakers offer great potential to push the boundaries of IEM and headphone performance. As xMEMS themselves say, "The inverse piezoelectric effect is created by applying electrical voltage to make the piezoMEMS contract or expand, converting electrical energy to mechanical energy. This energy excites an integrated silicon membrane to move air and generate acoustic sound waves…. xMEMS' piezoMEMs actuators offer an increased range of movement enabling rich, loud audio".
NOTE: xMEMS technology and corresponding settings are only compatible with hifi devices that utilize this technology. Non-xMEMS headphones and IEMs are not meant to be used with this setting on the Diablo II and will have degraded sound quality if attempted. xMEMS has specific impedance requirements.
Massive Output Power: Unadulterated Performance: Able to drive all manner of headphones with ease, including those incorporating the new XMEMs tech, the Diablo-II sports fully balanced 4.4mm outputs with a whopping 5,180mW of power - over 1,000mW more than previous Diablo models. Three modes are used to adjust power and gain:
Nitro – Maximum power output (headphone max output)
Turbo – ramps up the level of drive/amplification for current-hungry headphones
Normal – for most over or on ear headphones
New to the Diablo-II is the designated on/off switch for xMEMS. This was incorporated into the Diablo-X initially with limiting the gain stages to only two options, but the Diablo II brings back 3 gain stages for the user's listening needs.
Diablo II Connectivity: Whether you are using your favorite IEMs/headphones or a pair of xMEMS-compatible IEMs, the Diablo-II connections have you covered. At the front of the unit, alongside a standard 6.3mm single-ended headphone socket, resides a 4.4mm Balanced output for headphones offering a balanced connection. At the back, you'll find a balanced 4.4mm line input/output, a S/PDIF 3.5mm Coaxial/Optical input, a USB Type-C charging port, and a USB-C data input port (USB DAC). The Diablo II is the first Diablo model to do away completely with the USB-A connection option. Another new feature is the inclusion of Bluetooth. The Diablo II is compatible with every Bluetooth codec allowing for hi-res/high-resolution music playback. On the rear of the DAC/Amp you'll find an input mode selector button, allowing you to manually select whether you want to use a wired or wireless connection option. This button also serves as the pairing button for Bluetooth connections. For the first time, this makes the power available in a Diablo portable headphone amp accessible to iPhone and Android users everywhere.
iEMatch: iEMatch reduces the output level, so that even the most sensitive In-Ear-Monitors (IEMs) can be matched to the iDSD Diablo 2. iEMatch can increase the dynamic range of sensitive IEMs by reducing background amplifier hiss. Switch settings: 4.4mm headphones, Off, and 6.35mm headphones.
Tip: The iDSD Diablo 2 or the headphone will not be damaged if the iEMatch switch is adjusted incorrectly, but the attenuation level will not be correct.

Tip: Balanced 6.35mm headphone output reduces the level by 12dB and balanced 4.4mm headphone output lovers it by12dB.
iFi iDSD Diablo Headphones Amp DAC Review & Comparison
Earmen Angel vs. iFi Diablo Comparison & Face-Off
Best Headphone Amplifiers of 2022
iDSD Diablo 2
iPower 2 (5V)
USB-C Cable
USB-C OTG Cable
USB-C to USB-A adapter
TOSLINK optical adapter
3.5mm to 6.35mm headphone adapter
3.5mm to 6.35mm headphone adapter
iTraveller
Quick start Card
Instruction Card
Warranty