A Heightened Sound Experience Like Never Before
When they were developing products for the Signature Series, Sony engineers asked a question:
"What are audiophiles searching for in ideal sound?"
The answer, they determined, lies in the reproduction of the finest details. In fact, Sony sought a reproduction so powerful that listeners would experience the sound space to intimately that they might even feel they could discern the temperature and feel of the air. The goal was to deliver the finest details of every sound—from the moment before the performance starts, to the breath before the vocal, through the final fade to silence. The Signature Series sound space imparts an experience so physical that listeners feel immersed in the breadth and depth of stereophonic sound. Their goal was to transform the experience from just listening to music, to actually feeling it.
The Signature Series is a select group of high-end audio products developed to deliver the ultimate musical experience in headphones. The end goal? To elevate the high-resolution sound experience from one you listen to, to one you can feel.
"We kept going back to the basics, seeking the optimal shape, materials, and processing for the audio, ignoring the customary cost. We also focused on the elements that contribute to great sound quality and adopted a design that made the most of their properties, while eliminating everything extraneous to create a simple, iconic design that totally exudes premium sound quality." - Sony, on the development of the Signature Series
Explore the Signature Series
NW-WM1Z Walkman
The NW-WM1Z digital audio player looks and sounds amazing. Experience a symphony of detail with this Signature Series Walkman that combines sophisticated sound technology with beautifully crafted, high-grade materials and class-leading usability. The NW-WM1Z is fully encased in a high-grade gold-plated oxygen-free copper chassis. Widely used in instrument manufacturing, the copper lends the player its unique natural, acoustic sound. Its conductivity and raw strength reinforce the Walkman® with unrivaled audio performance.
Battery life up to 33 hours
Charging time: 7 hours
Internal storage: 256 GB
USB Connection: Hi-Speed USB 2.0
0.17" balanced jack, microSD slot, Stereo mini jack, WM-PORT
Support for native DSD

Sound effects: 10-band equalizer/Tone control (Feature exclusive), DC Phase Linearizer, Direct Source (Direct), DSEE HX, Dynamic normalizer

Dimensions (W X H X D): 2.87" x 4.89" x 0.78"
Weight: 16.05 oz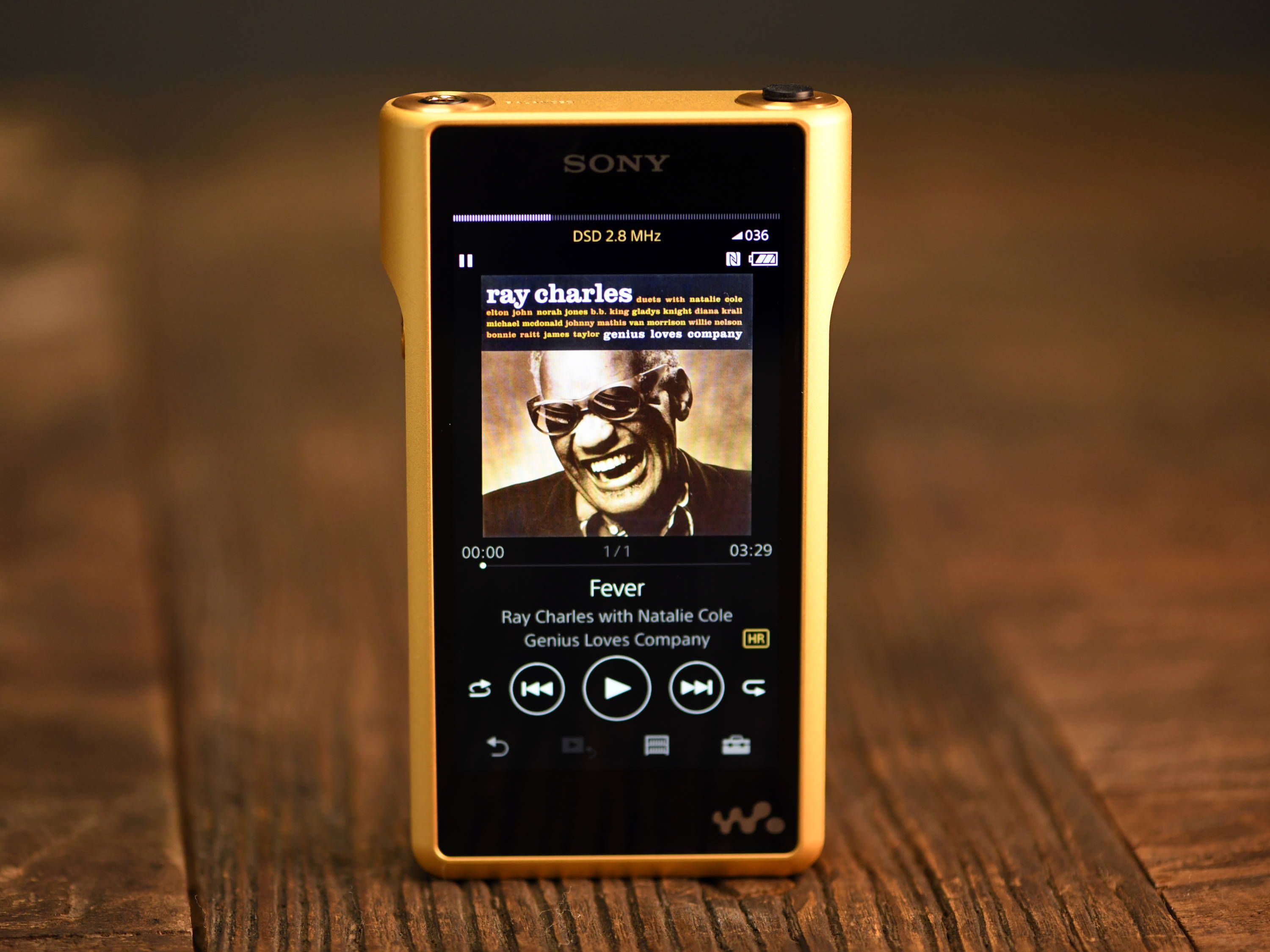 ---
DMP-Z1 Digital Music Player
For the ultimate audio fidelity, the DMP-Z1 music player combines cutting-edge technical innovations with the finest materials and attention to detail. For added clarity the LCD panel is made from polished glass — coupled with aluminum panels and a gold-plated volume control, the DMP-Z1 shines sleekly like a glass mirror. It has a striking black and gold design that is dominated in front by a enormous gold-plated analog rotary volume controller. The casing of the unit is built out of solid aluminum, with a mirror-finish aluminum top plate that features a 3.1-inch touchscreen.
-Battery power for up to 10 hours of playback
- 256GB internal storage and 2x micro SD slots
-Supports files up to DSD native 11.2 MHz and PCM playback up to 384 kHz/32-bit
-0.17" balanced connection and 0.14" headphone jack

Two independent AK4497EQ mono Digital-Analog Converters (DACs) for exceptional stereo imaging and an enhanced dynamic range
Audiophile-grade, high-power headphone amplifier
Vinyl processor to give the character of vinyl to your digital tracks
Enhanced upscaling with DSEE HXTM processor, which intelligently recognizes instruments, voices, and musical genres
Dimensions: 5.44" W x 2.69" H x 10.98" D (138.0 mm x 68.1 mm x 278.7 mm)
Weight: 5.49 lb
---
MDR-Z1R Headphones
The MDR-Z1R headphone combines cutting-edge technology with the finest craftsmanship for the ultimate listening experience. The 2.76" HD driver features a diaphragm with magnesium dome and liquid crystal polymer edge that enables up to 120-kHz playback in High-Resolution Audio. A special acoustic filter controls the air resistance and eliminates any reverberations produced by driver movement, so that only clean, crisp frequencies get through. MDR-Z1R has been engineered to deliver a wide frequency range, reproducing super low and super high frequencies of up to 120 kHz.
Headphone type: Closed-back circumaural
Impedance: 64 Ω at 1 kHz
Frequency response: 4 Hz–120,000 Hz
Sensitivity: 100 dB/mW
Driver type: Dynamic
Driver Unit: 2.76", dome type (CCAW Voice Coil)
Weight: Approx. 14 oz without cable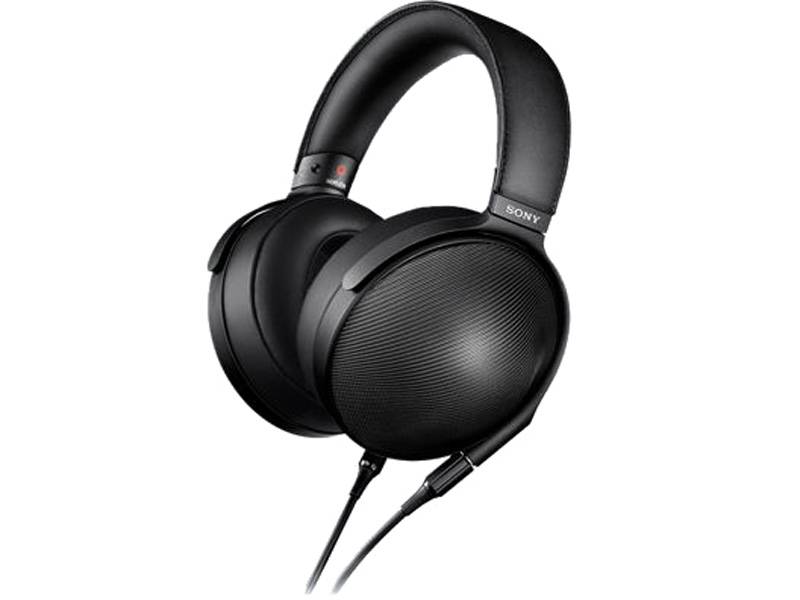 ---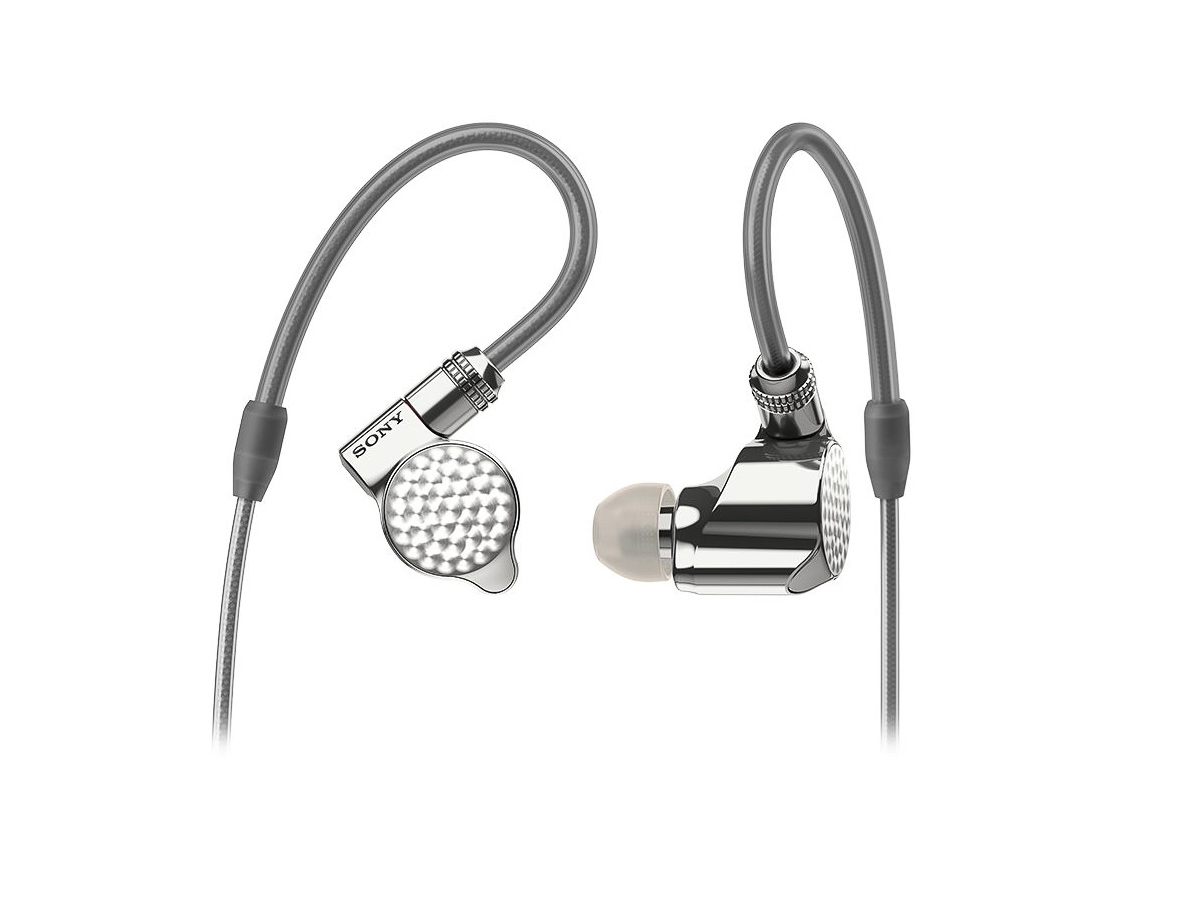 IER-Z1R In-Ear Headphones
The IER-Z1R in-ear headphone offers amazingly faithful sound reproduction. A custom high-resolution HD hybrid driver system and refined-phase structure, along with the sonic purity of a 0.17" balanced audio connection, will elevate your listening experience to the one you can feel. The IER-Z1R use a hybrid driver system - three unique drivers in total equipped with Sony's special balanced armature driver and audiophile-grade building materials. The primary driver is a large, 12mm dynamic driver with a diaphragm specially constructed with a magnesium alloy dome. The second driver is 5mm, using an aluminum-coated liquid crustal polymer diaphragm and receives its power from an external magnetic circuit (helping to keep down noise and boost frequency response). The final driver is a balanced armature driver made from magnesium alloy. Sony designed the drivers in the IER-Z1R headphones from the ground up, to work in total harmony together. The consistent sound signature carried out across each driver works as if they were a perfect single driver.
HD hybrid driver system (2 dynamic/1 balanced armature)

Refined-phase structure for extensive sound
0.17" balanced, and conventional 0.14", connection cables supplied
Frequency Response: 3 Hz-100,000 Hz
Zirconium alloy chassis that is resistant to corrosion and scratching
Cord Length: Approx. 48" (1.2 m), silver-coated OFC strands
Weight: 0.92 oz (without cable)
---
TA-ZH1ES Headphone Amplifier
Unleash the full potential of your headphones combining the best of digital and analog sound technology. The TA-ZH1ES is a premium headphone amplifier with D.A. hybrid amplifier circuit.
New DSEE HX featuring 5 modes
Supports PCM 32bit/768 kHz and DSD 22.4 MHz sound formats
New DSD Remastering Engine
Supports balanced (0.17", 3‐pole mini plug x2, XLR4) and unbalanced (standard plug, stereo mini plug) connections
Dimensions: 8.27" (W) x 2.56" (H) x 12.36" (D) (including projecting parts and controls)
Weight: 9.7 lb