An Energetic and Engaging IEM That Sparks Enthusiasm for Music
---
I recently got to know qdc (Shenzhen Qili Audio Application Co.) after reviewing the Chinese audio company's Anole VX in-ear monitor. qdc is part of the larger Shenzhen Qili Audio Application Co., which specializes in military communication systems and hearing protection.
Drawing on its parent company's strong technical background and integrated research facility, qdc has been manufacturing in-ear monitors for audiophiles and musicians for a decade. What's more, qdc is a founding member of the In-Ear Monitor International Trade Association, whose membership includes such esteemed IEM manufacturers as JH Audio, Empire Ears, and Audeze. Needless to say, this is a company that knows its stuff.
"Our belief is that everyone can listen to optimal music. Not only have our professional headphones been recognized by well-known musicians, students, tuning teams, bands and other professionals, our consumer headphones are the optimal choice for thousands of audiophiles."

qdc
qdc has multiple pro audio and hi-fi IEMs in its product lineup, both custom and universal fit. Priced at $1,450, the 8SH universal IEM (also called the 8 Armature HiFi) features eight micro balanced armatures, 3-way sound channels, and a 3-way crossover circuit. The 8SH is one of qdc's "HiFi" offerings, meaning it is marketed toward music enthusiasts and audiophiles. "Enthusiasm for Music" is the company's tagline, and as I experienced with the Anole VX, the 8SH made me feel very enthusiastic about my music with its fun and engaging sound.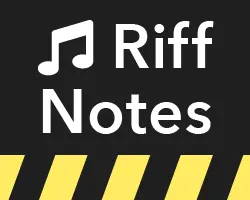 PROS:
Clear, energetic, and engaging
Fun sound with great vocals
Free Black Dragon IEM Cable
Beautiful faceplate design
CONS:
Soundstage on the narrow side
Not for critical listening
---
Materials, Quality & Comfort
This is one the coolest-looking designs I have seen on an IEM. The faceplates feature varying sizes of silver and gold gears on top of shiny black acrylic shells. There's something both sophisticated and fun about this eye-catching design.
The shells of the 8SH are on the smaller side, making for easy insertion and extended comfort. The nozzles are pretty short and not too wide, making it easy to attach ear tips. I chose to use Comply Foam ear tips, which were very comfortable and which added to the sound isolation provided by a closed-back IEM.
Take note that this is an alternate version of the qdc 8SH, with a different design than the original. Just for reference, the original version of the 8SH features clear shells with shades of green, yellow, teal, and purple. Why did qdc make a different design for Moon Audio to sell? To differentiate it from the original. The reason is that qdc does inverse polarity on its IEMs. So if you order the original and try to use an aftermarket cable, it's likely going to be out of phase. You're stuck using the stock cable that comes with the 8SH with no option for upgrading.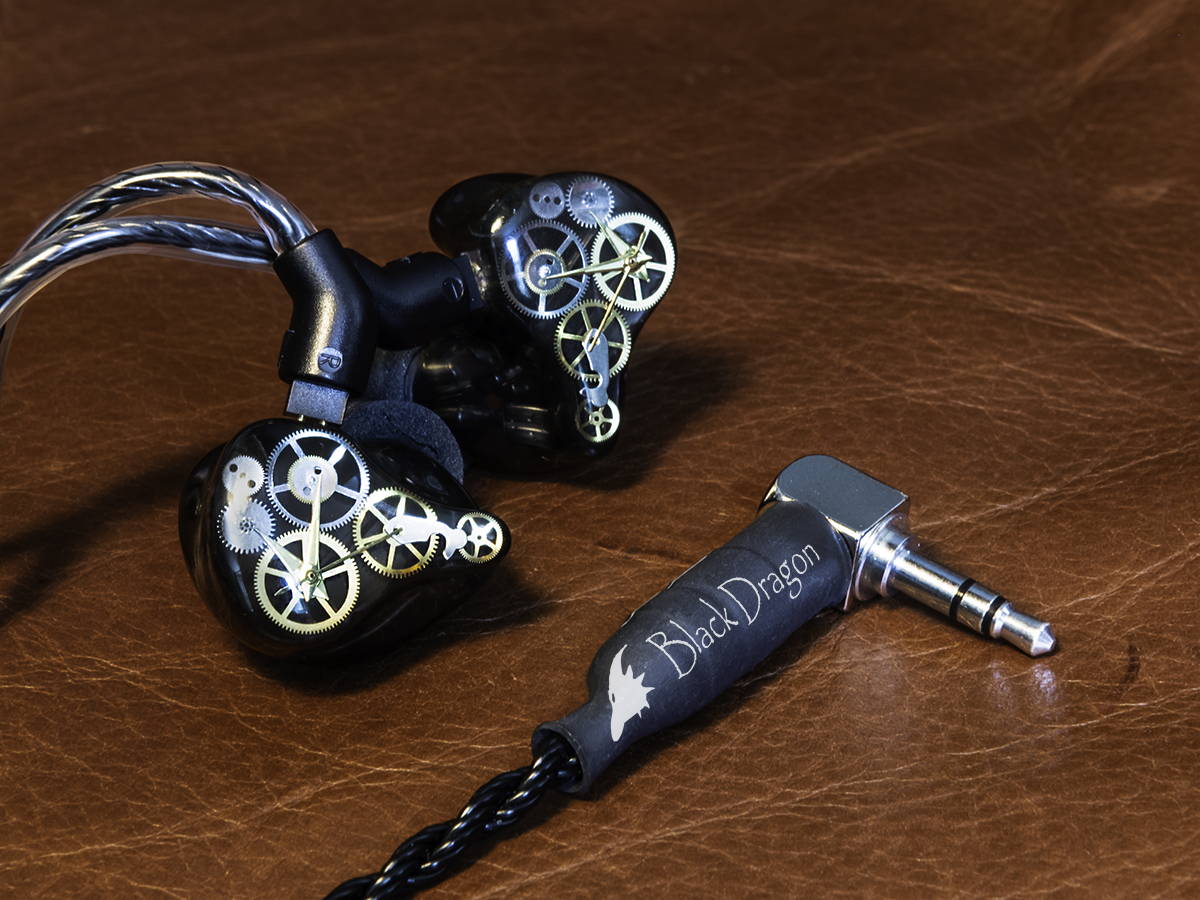 Free Black Dragon IEM Cable
When you order the qdc 8SH from Moon Audio, you'll get a Black Dragon IEM Cable for free -- a $200 value. Bonus: You'll be able to use this Dragon cable not only with your QDC 8SH, but with any other 2-pin IEMs you may own.
---
Review setup: Matrix Audio Element X DAC/headphone amp/music streamer and Astell&Kern A&ultima SP1000 DAP with Black Dragon IEM V2 Cable.
Note: With a low impedance (22 Ohms) and high sensitivity (112dB SPL/mW), the 8SH does not need an amplifier, but we always recommend using a headphone amp/DAC to get the best sound from your IEMs and headphones.
As soon as I started listening to the 8SH, I recognized the qdc sound I remembered from the Anole VX. This is a FUN and FORWARD sound, one that had me moving in my seat. It widened my eyes, pulled the corners of my mouth up into a broad smile, and made my ears happy. Bass is robust, mids are prominent, and highs are clear and pretty -- all combining for an immersive sound that works with a variety of music. In fact, qdc touts the versatile tuning of the 8SH in its marketing material. One of the things that struck me most about the 8SH was the clarity and liveliness. And vocals sounded wonderfully full and present.
Often a "fun" sound is the result of V-shaped (or U-shaped) tuning, with a boost in the lower and upper ends and a dip in the midrange. I did not perceive a midrange dip in the 8SH. In fact, I can't say any range captured my attention over any other. I kept waiting to see if I could find my focus wandering toward one area and it simply didn't. So I will classify the 8SH as having a balanced and exciting sound.
Soundstage is about what you'd expect from a closed-back IEM. It's pretty narrow and intimate. Now, I like a wider soundstage for some music, like classical, but I prefer a more intimate presentation for music like blues, folk, and rock.
For my testing session, I started out with one of my go-to test tracks, Jethro Tull's "Skating Away on the Thin Ice of a New Day." Aside from just loving the song, I like this as a test track because it's got a bit of everything: Cool non-musical details (Ian Anderson making tea); lots of high frequencies; unique male vocals; a lively sound; and some frenetic instrumentation sections. Depending on what I use to listen to this track, it can sound fast or more laid-back, the highs can sound piercing or rolled-off, and instruments can bleed together or not. The 8SH made this song sound stellar: upbeat, nicely separated, sparkly highs, great vocals, thumpy and defined bass.
This is a FUN and FORWARD sound, one that had me moving in my seat. It widened my eyes, pulled the corners of my mouth up into a broad smile, and made my ears happy. Bass is robust, mids are prominent, and highs are clear and pretty -- all combining for an immersive sound that works with a variety of music.
Next, I listened to another standard track for me, "Beloved Wife" by Natalie Merchant. While this is a somber song that highlights Merchant's wrenching vocals, it is an inherently bassy track. A headphone with too much bass or too much warmth might muddle the sound. This did not happen with the 8SH. The sound was sweet, full, and clear.
An old favorite, Elton John's "Better Off Dead," was a winner. This is a track where I really want to hear Elton's vocals in all of their 1970s-era glory, along with the fantastic drumming. The 8SH delivered on both of these counts. The fantastic midrange on the 8SH did enormous justice to this song, allowing each instrument to shine while also showcasing the vocals. I felt like Elton was right in front of me (I wish!).
Finally, for some classical, I listened to Vangelis' "Conquest of Paradise." This is a composition that will really be at its best with a wide soundstage. As the soundstage is more narrow on the 8SH, I didn't get an overwhelmingly sweeping, majestic feel. But the sound was full, loud, and clear with great layering and separation.
Sometimes in my audiophile journey, a headphone gets me to like a song I previously disliked or ignored. (This happened to me a few months back with - gulp - a Taylor Swift song that had so many hidden treats I did a double-take.) And it happened with the 8SH. I went back to Captain Fantastic and the Brown Dirt Cowboy (the Elton John album with "Better Off Dead") and listened to "Bitter Fingers," which is usually a "skip" song for me. It sounded so peppy, with vocal harmonies that were almost chorale-like, that I had a change of heart.
Songs:
"Beloved Wife" - Natalie Merchant (Tigerlily)
"Better Off Dead" - Elton John (Captain Fantastic and the Brown Dirt Cowboy)
"Conquest of Paradise" - Vangelis (1492: Conquest of Paradise soundtrack)
"Skating Away on the Thin Ice of a New Day" - Jethro Tull (War Child)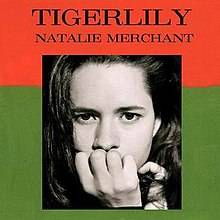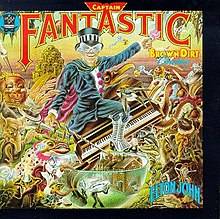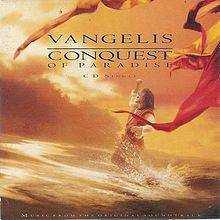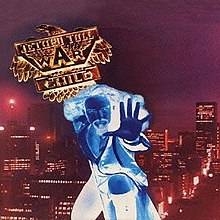 ---
The flagship Anole VX is has a spirited sound that is similar to the 8SH, but with more bombast. The Anole VX is a 10 balanced armature design. At $750 more than the 8SH, the Anole VX offers a feature that the 8SH doesn't have, and that is tuning switches. Three switches on the shells allow you to adjust bass, mids, and treble in varying combinations. The Anole VX has a frequency response of 10Hz-20kHz, contrasted with 20Hz-20kHz in the 8SH.
The Valkyrie MK-II is an adrenaline rush of an IEM. With a tribrid driver design, it combines a dynamic, balanced armature, and electrostatic driver. It's got a more V-shaped sound signature, with a slight emphasis on the low and high ends. The Valkyrie has a frequency response of 4Hz-100kHz, giving it significant extension in both directions. And despite it being a bassy IEM, the electrostatic driver does allow a nice amount of detail and instrument separation. Comparing the Valkyrie MK-II to the 8SH, I think the Valkyrie has a slightly warmer/fuller sound, while the 8SH has a slightly clearer sound.
---
Dragon Cable Recommendation
As mentioned, the qdc 8SH comes with a Black Dragon IEM Cable. This is Moon Audio's "do it all" IEM cable, featuring silver-plated copper strands. Copper lends warmth, musicality, body, and fullness while smoothing out the top end without sacrificing detail. Silver, meanwhile, adds detail and clarity, resolution, and top-end sizzle for a clean, clear, open sound.
About Dragon Cables
Generally, stock audio cables are manufactured with subpar materials, metals with impurities, poor geometries, and an overabundance of layers to make them look and feel like a fire hose. Inconsistency and lack of quality control in stock cables can lead to poor sound quality and a veiled sound vs what the musician intended for you to hear and feel from the music. Dragon Cables are handcrafted with the highest standards and made to order according to your specific needs. At Moon Audio, we create a custom cable for you using the highest quality UP-OCC silver or copper conductors that can be manufactured. UP-OCC metals are void of impurities and are optimized for signal transfer and sound quality.
Genres: Works with a variety of genres. Especially good with "fun" music - rock, pop, EDM -- and vocal-centric music.
The qdc 8SH is a good-time IEM with great technical chops. Sometimes you want a fun, lively sound but you don't want to sacrifice the things that your audiophile ears appreciate, like detail retrieval, clarity, and instrument separation. The 8SH has an aggressive sound that never comes across as overwhelming or muddy. Treble is smooth and vocals are on the forward side. Bass is clear and stays in its lane. Paired with the Black Dragon IEM Cable that comes standard, the qdc 8SH delivers a listening experience that will leave you energized and smiling.
---
Frequency Range: 20Hz-20kHz
Impedance: 22 Ohms
Sensitivity: 112dB SPL/mW
DCR: 21 Ohms
Armature units: 8 micro balanced armature drivers
Noise isolation: 26dB
Monitor plug: 3.5mm (1/8") connector
Technical features: 4 crossover, 3 sound channels, natural restoring, superb music quality
---
8SH IEMs

Black Dragon IEM V2 cable

Round Storage Box

Ear Fit Kit

Cleaning Tool

1/4" Adapter

Adapter

User Manual
---
---