An IEM That Digs Down into the Details
---
The Chinese audio company qdc (Shenzhen Qili Audio Application Co.) has been manufacturing in-ear monitors for audiophiles and musicians for over a decade. qdc is part of the larger Shenzhen Qili Audio Application Co., which specializes in military and police communication devices. qdc is able to draw on its parent company's strong technical background and integrated research facility, particularly in the realm of hearing protection -- something that is very important to qdc. qdc also collaborates with professional musicians in an effort to provide musicians and audiophiles with an "authentic and immersive music experience." qdc's tagline is "Enthusiasm for Music," and the company puts the user's music listening experience at the forefront.
qdc produces mostly balanced armature IEMs, with a handful of hybrid offerings that incorporate dynamic drivers. As one of the company's Studio (aka professional) IEMs, the qdc 8SS ($1,450) features eight balanced armature drivers with a 4-way crossover in a triple bore configuration. The 8SS is designed for musicians, studio monitoring, sound mastering, and music production. It touts powerful but well-balanced bass, a highly transparent midrange, and detailed treble. Of course, these attributes also make the 8SS a solid choice for the audiophile who really enjoys critical listening.
I have really enjoyed the qdc IEMs I have listened to: the qdc Anole VX and the qdc 8SH, both from the company's HiFi (audiophile) line. The 8SS is my first listen from the company's Studio (pro) line, and it was definitely a different experience.
---
---
Materials, Quality & Comfort
The face plates on the 8SS feature "qdc" written in large gold letters on top of shiny black acrylic shells. The shells of the 8SS are on the smaller side, making for easy insertion and extended comfort. The nozzles are pretty short and not too wide, making it easy to attach ear tips. I chose to use Comply Foam ear tips, which were very comfortable and which added to the sound isolation provided by a closed-back IEM.
Now, if you look at the 8SS on the qdc website, you will see a difference design than the one I just described, which is what Moon Audio sells. (The original version of the 8SS features clear shells with green faceplates.) Why did qdc make a different design for Moon Audio to sell? To differentiate it from the original. The reason is that qdc does inverse polarity on its IEMs. So if you order the original and try to use an aftermarket cable, it's likely going to be out of phase. You're stuck using the stock cable that comes with the 8SS with no option to swap it out for an upgrade cable.
When you order the qdc 8SS from Moon Audio, you'll get a Black Dragon IEM Cable for free -- a $200 value. So you get an upgraded Dragon Cable that you can use not only with your qdc 8SS, but with any other 2-pin IEMs you may own.
---
Review setup: Matrix Audio Element X headphone amp/DAC/music streamer and Astell&Kern A&ultima SP1000 DAP with Black Dragon IEM Cable.
If you do a lot of comparative listening, you know that different headphones or IEMs can bring out different qualities in the music you know and love. Maybe one pair will make your music sound extra lively, while another will give you a more relaxed presentation. One pair might make vocals stand out or infuse them with lots of emotion, while another pair highlights bass, and yet another makes the treble stand out in a way that sounds new and exciting.
The qdc 8SS is all about honesty. It will not make your music sound any other way than how it was recorded. It is a pure, uncolored sound that reaches deep into your tracks to pull out all of the details and nuances. Bass is tight and defined but not boomy or bombastic; it won't rattle your chest. Mids are gloriously detailed and assertive, and treble is beautiful without crossing into shrill or fatiguing.
On the track "Beloved Wife" by Natalie Merchant, I got a level of vocal detail that I don't normally hear, with little mouth sounds making themselves known. Strings sounded amazing, each strum brimming with realism and texture. I even heard a few quieter guitar strums that I don't usually hear. The music sounded wonderfully layered, with each layer maintaining its own distinct qualities. This is a warm and rich recording that's got a lot of bass, but it sounded about as clear and detailed as I've heard it.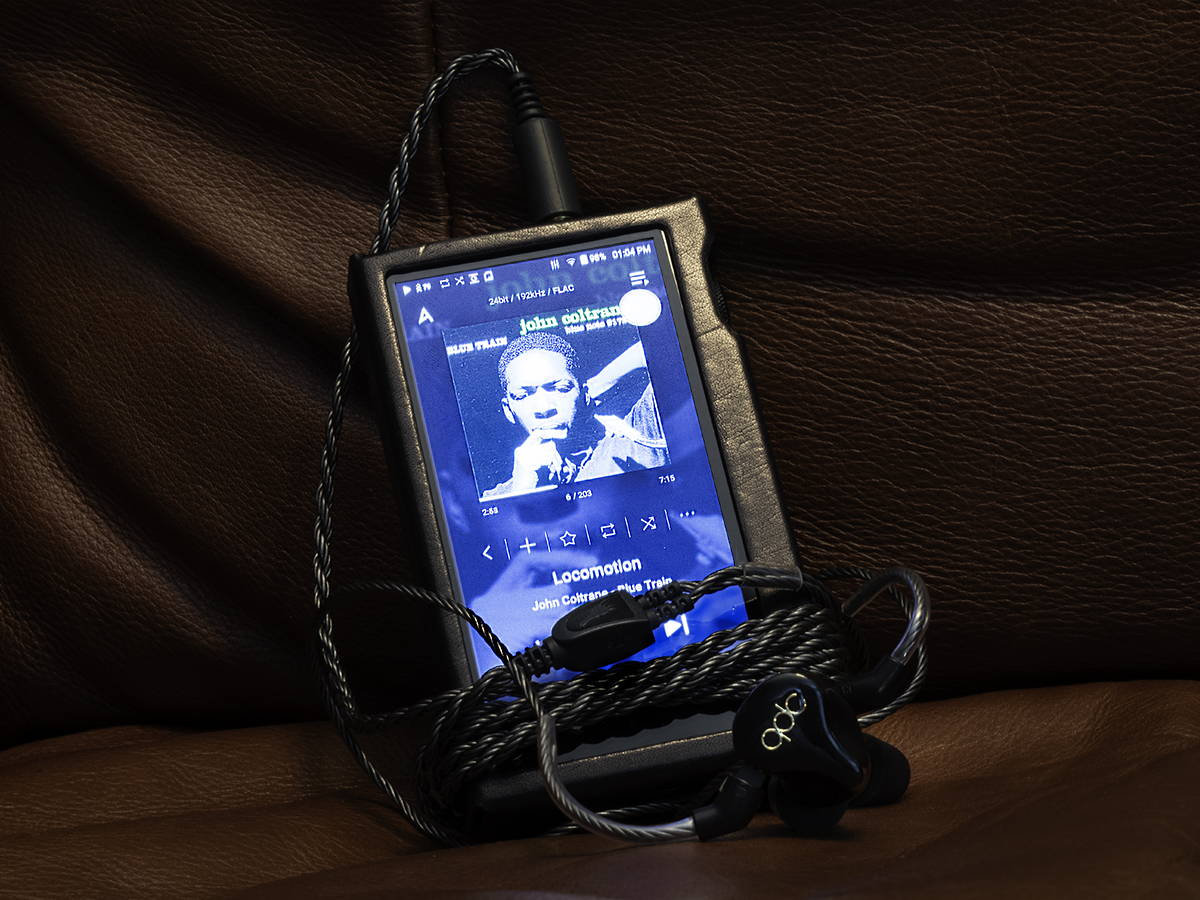 Jethro Tull's "Skating Away on the Thin Ice of a New Day" was a mixed bag for me. There was a visceral quality to Ian Anderson's tea making at the beginning of the song, with the clank of the spoon against the cup producing a feeling in the back of my head. His sniffs were incredibly prominent and lifelike. The song itself sounded very crisp and clear, with the bells and flute having the sweetest sound. But for me, something was missing in this track. I wanted more warmth and fullness.
High levels of detail and nuance can be a blessing or a curse, depending on your listening preference. I listened to "Company" by Patricia Barber, whose voice is sibilant. Now, I actually enjoy sibilance (which is an exaggerated "S" sound in vocals). And it sounded especially noticeable on the 8SS. Of course, for listeners who don't like sibilance and find it harsh on the ears, this would be a negative. Also in the track, I picked up on lots of details in Barber's voice, such as little catches of breath here and there. Vocals were not particularly emotive or moody, but they were very defined.
The song "Box of Rain" by the Grateful Dead was very nice, with lovely separation between the vocal harmonies. The bass line was also very defined here -- almost like its own little song. Now, this track has some inherent warmth, so some of that came through. In contrast, the song "Better Off Dead" by Elton John had a certain sterility to it. The vocals were highly textured, but they lacked the level of warmth and intimacy that I like. The sound was almost a bit dry, which I might attribute to a high level of decay. With sounds dissipating quickly, there is nothing "hanging around" in the empty spaces to plump up the sound. Drums, meanwhile, were incredibly strong and crisp with fast decay, shown off as they are meant to in this track.
When it came to soundstage, I would say the 8SS presents with more depth than width. Imaging was pretty strong, with my mind's eye easily able to picture where various instruments and musicians were on the virtual stage.
Songs:
"Beloved Wife" (Tigerlily) -- Natalie Merchant
"Better Off Dead" (Captain Fantastic and the Brown Dirt Cowboy) -- Elton John
"Box of Rain" (American Beauty) -- Grateful Dead
"Skating Away on the Thin Ice of a New Day" (War Child) -- Jethro Tull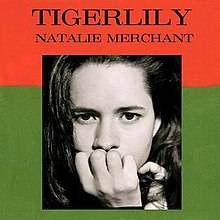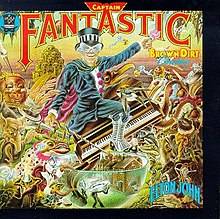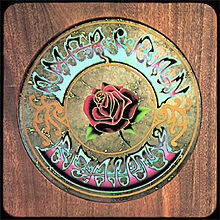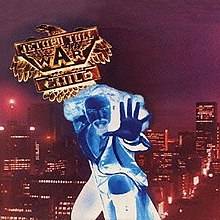 ---
Empire Ears ESR MK-II Universal IEM
The Empire Ears ESR MK-II ($1,099) is a five-driver hybrid IEM from Empire's professional line. With three balanced armature and two electrostatic drivers and a frequency response of 10Hz-100kHz, the ESR MK-II reaches way above and beyond the audible treble range, giving this IEM amazing detail, clarity, and air. It's a balanced sound, with a faint amount of warmth. The biggest differentiator between these two IEMs is that the ESR MK-II has a livelier sound, whereas the 8SS has a more clinical and analytical quality. Both do a stellar job with detail retrieval, instrument separation, and imaging -- all things you need and expect from a studio monitor. The difference is in the nature of the sound. The ESR MK-II simply has a little something that renders it less clinical sounding than the 8SS.
"The ESR MK-II delivers pure, neutral, and unadulterated sound reproduction with unrivaled detail retrieval." -Empire Ears
---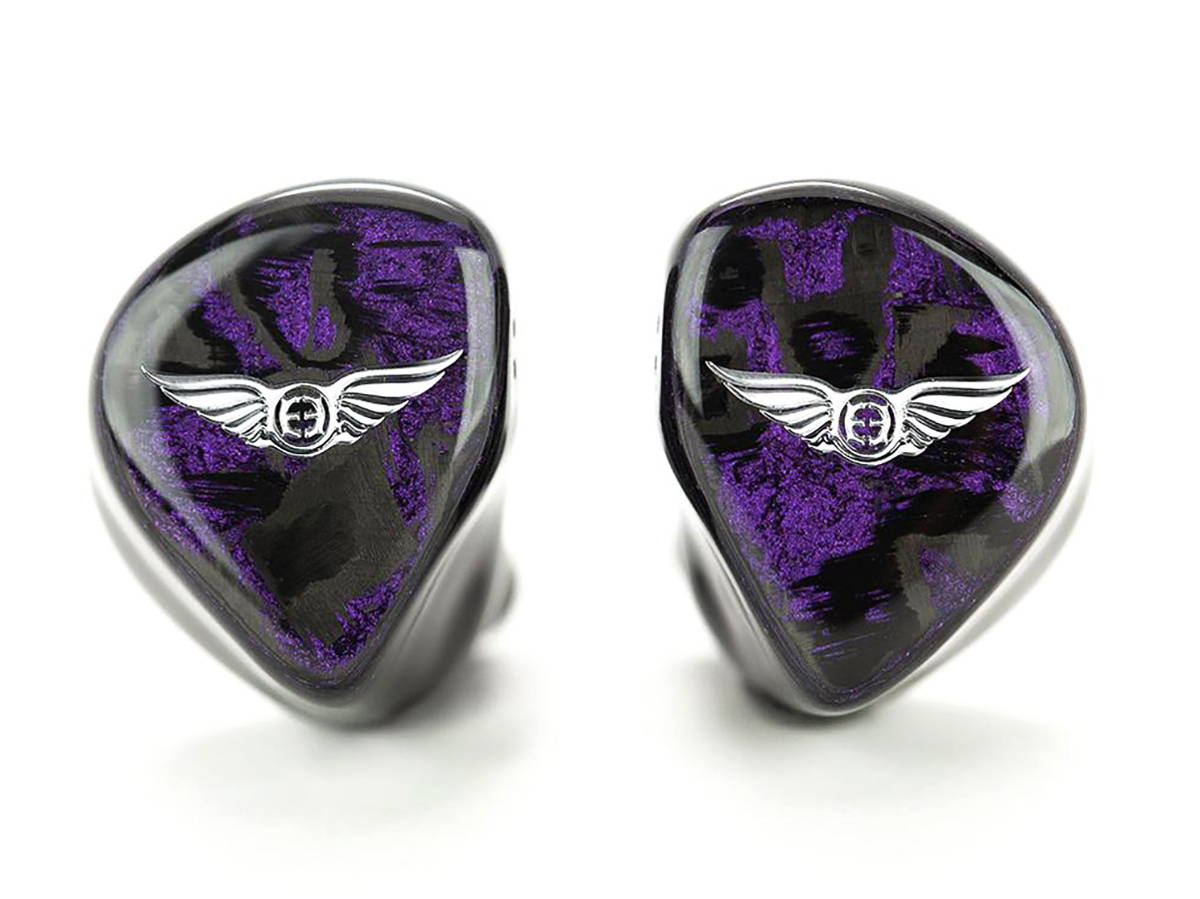 Empire Ears Wraith Universal IEM
The Empire Ears Wraith ($3,299) is the world's first quad electrostatic IEM. The Wraith, part of Empire Ears' professional line, combines four electrostatic drivers with seven balanced armatures. With a frequency response of 20Hz-100kHz, the Wraith boasts amazing treble extension that makes for great detail and air, but the Wraith does not offer the level of micro-detail that the qdc 8SS does. Treble on the Wraith is what I might call "polite" and "sweet"; it's got some smoothness to it. The Wraith has a robust midrange that really brings vocals to life; bass is detailed and fast with good control. There is a slight warmth here. The overall sound is natural and detailed, but it's fuller and smoother than the qdc 8SS.
"World-leading treble extension dances atop rich and precise mids, all of which is grounded by the earthy, tight low end." - Empire Ears
---
The JH Audio JH13 V2 ($1,299) utilizes eight balanced armature drivers and delivers a highly natural and detailed sound that is defined by its amazing clarity and soundstage. The sound is well-balanced, with no frequency range seemingly boosted above any other. You do, however, have the option of adjusting the bass via the bass attenuator, which gives you +10dB of adjustable bass per side if you choose. While the JH13 V2 is not lacking in detail, it is not an analytical or clinical sound. To my ear, it's got a bigger, fuller sound than the qdc 8SS that is pleasing to the ear.
"Audiophiles alike will love the precise transient response and exemplary stereo imagery. From classical to hip hop, the JH13V2 is truly an all-rounder." - JH Audio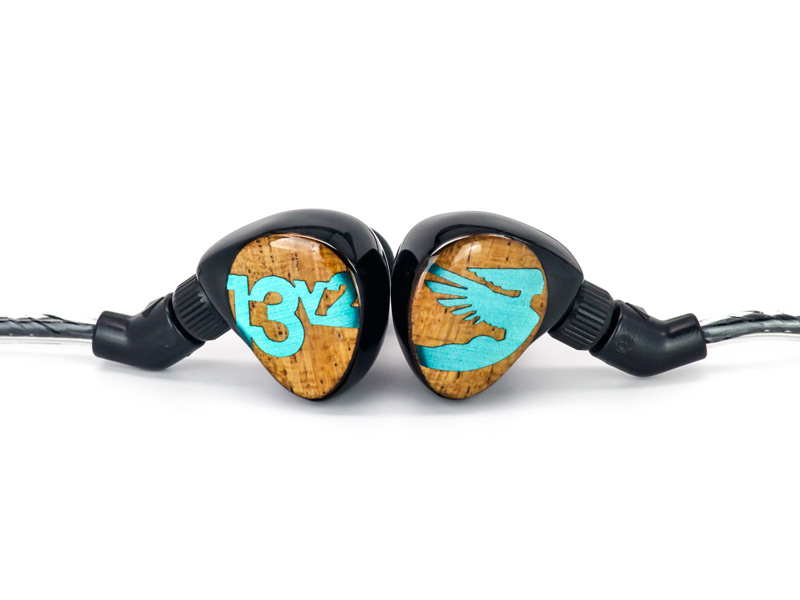 ---
Dragon Cable Recommendation
As mentioned, the qdc 8SS comes with a Black Dragon IEM Cable. This is Moon Audio's "do it all" IEM cable, featuring silver-plated copper strands. Copper lends warmth, musicality, body, and fullness while smoothing out the top end without sacrificing detail. Silver, meanwhile, enhances detail and clarity, resolution, and top-end sizzle for a clean, clear, open sound. Because the 8SS has a more analytical sound that is already highly detailed, a Silver Dragon cable would probably be too much. The Black Dragon combines the attributes of silver and copper to produce a well-rounded sound that maintains all of the wonderful detail of the 8SS while adding some nice weight and musicality. Now, if your goal is more specifically to warm up the vocals and smooth out the top end, I recommend adding a Bronze Dragon IEM Cable to the mix. This cable will add body and fullness to your music while giving you the vocal emotion you desire.
About Dragon Cables
Generally, stock audio cables are manufactured with subpar materials, metals with impurities, poor geometries, and an overabundance of layers to make them look and feel like a fire hose. Inconsistency and lack of quality control in stock cables can lead to poor sound quality and a veiled sound vs what the musician intended for you to hear and feel from the music. Dragon Cables are handcrafted to the highest standards and made to order according to your specific needs. At Moon Audio, we create a custom cable for you using the highest quality UP-OCC silver or copper conductors that can be manufactured. UP-OCC metals are void of impurities and are optimized for signal transfer and sound quality.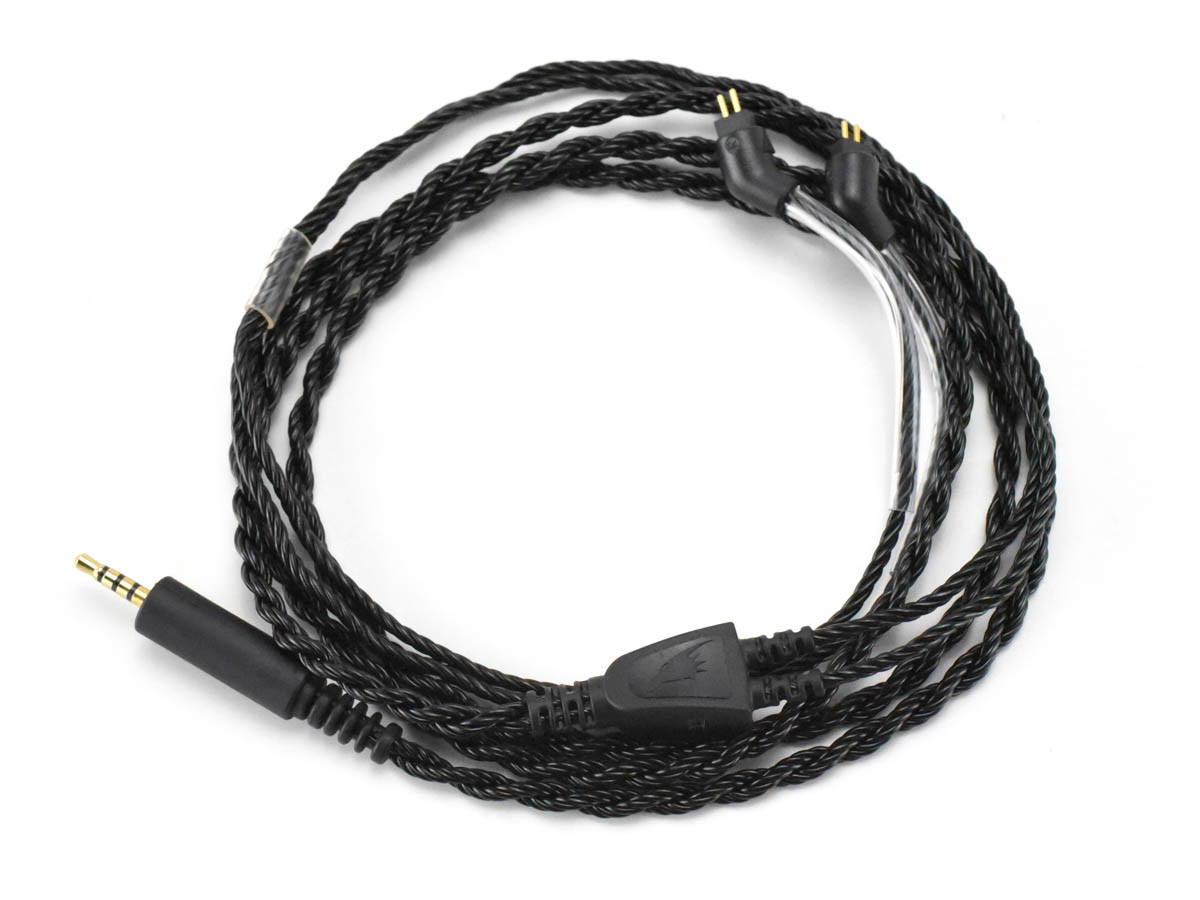 ---
The qdc 8SS is a studio monitor that excels at what it sets out to do, which is to provide a neutral, uncolored, highly resolving, highly transparent sound experience. Its usefulness as a pro IEM is self-evident. Now, the 8SS is not a "fun" IEM (aka V-shaped -- a sound quality usually achieved through boosting the bass and treble and recessing the midrange), and it won't be a "go to" for casual listening for many people. But I think there are some audiophiles who will enjoy this sound signature. For them, the appeal will lie in the "true to life" presentation, allowing them to examine and even "get lost" in dissecting the many parts of a song or composition. And for those who really want to "know" their music, this type of sound is great for understanding how the parts of a song both stand alone and work together to make music to your ears. What's more, the neutral signature of the 8SS makes it suitable for just about any type of music.
Frequency Range: 20Hz-20000kHz
Impedance: 22 Ohms
Sensitivity: 112dB SPL/mW
DCR: 21 Ohms
Armature units: 8 micro balanced armature drivers
Noise isolation: 26dB
Monitor plug: 3.5mm (1/8") connector
Technical features: 4 crossover, 3 sound channels
---
8SS IEMs

Black Dragon IEM V2 Cable

Storage Box

Ear Fit Kit

Cleaning Tool

1/4" Adapter

Adapter

User Manual
---