Meet LINA: A New dCS Audio System Purpose Built for Headphone Listeners
In February 2020, I had the pleasure of visiting dCS Audio headquarters in South Cambridgeshire, England. Moon Audio was to become a dCS retailer, and they wanted to educate me on their product line while offering me an inside look at their facility. They were also courting me, if you will, to be among an elite group of retailers for a product in development called the LINA, which would be geared exclusively toward headphone listeners. dCS understood the importance of partnering with the right people to sell the LINA, and they deemed Moon Audio to be one such partner. In fact, Moon Audio will be dCS' only North American partner and one of only a few worldwide to carry the LINA at this point.
dCS had gotten their feet wet in 2019 (to great acclaim!) by offering an optional headphone amplifier with their Bartok streaming DAC/preamp, and they were looking to solidify a spot within the headspace community with the LINA. It's a smart move, given that the global headphone market surpassed $85 billion USD in 2021, and this is only expected to grow.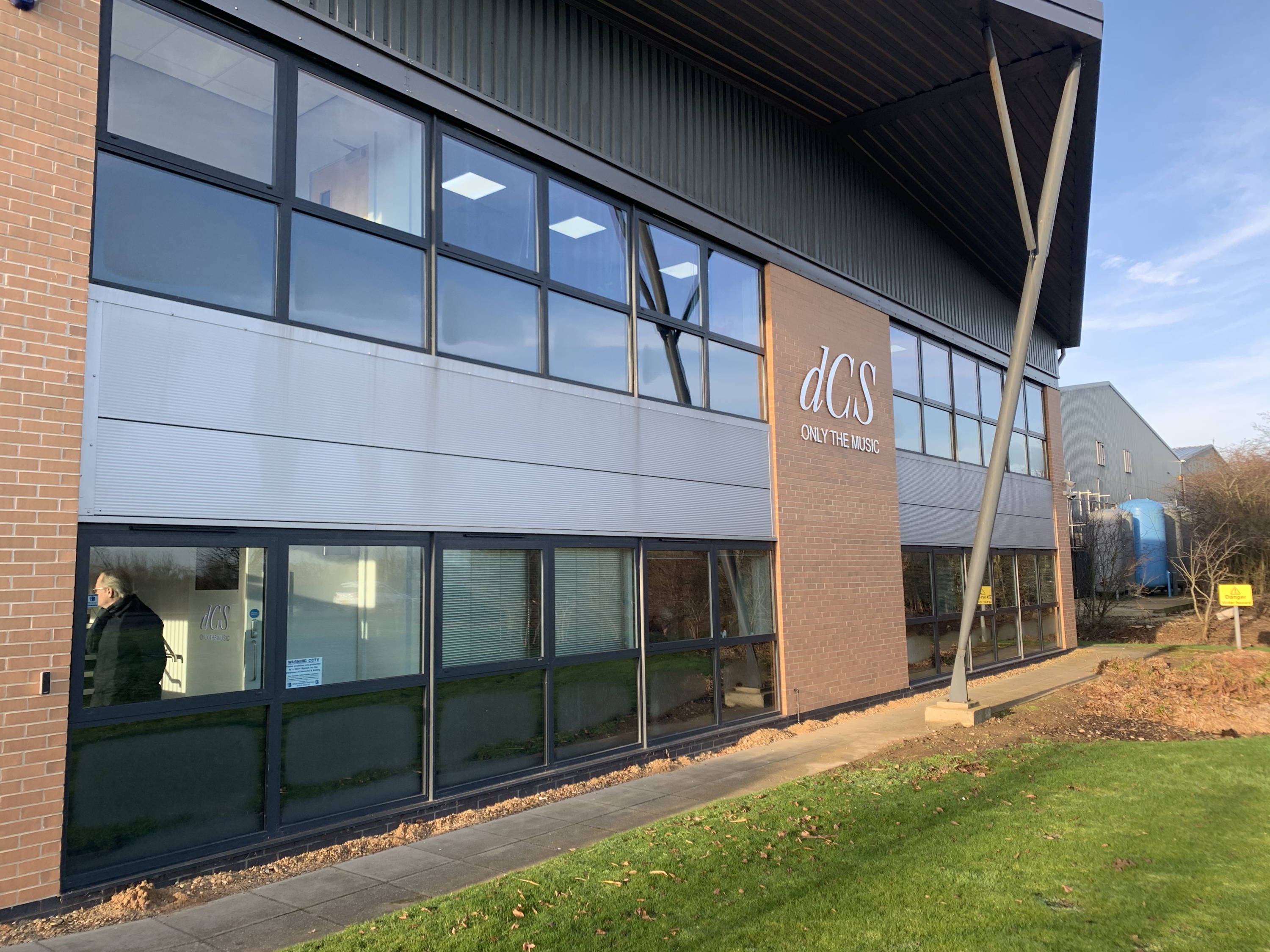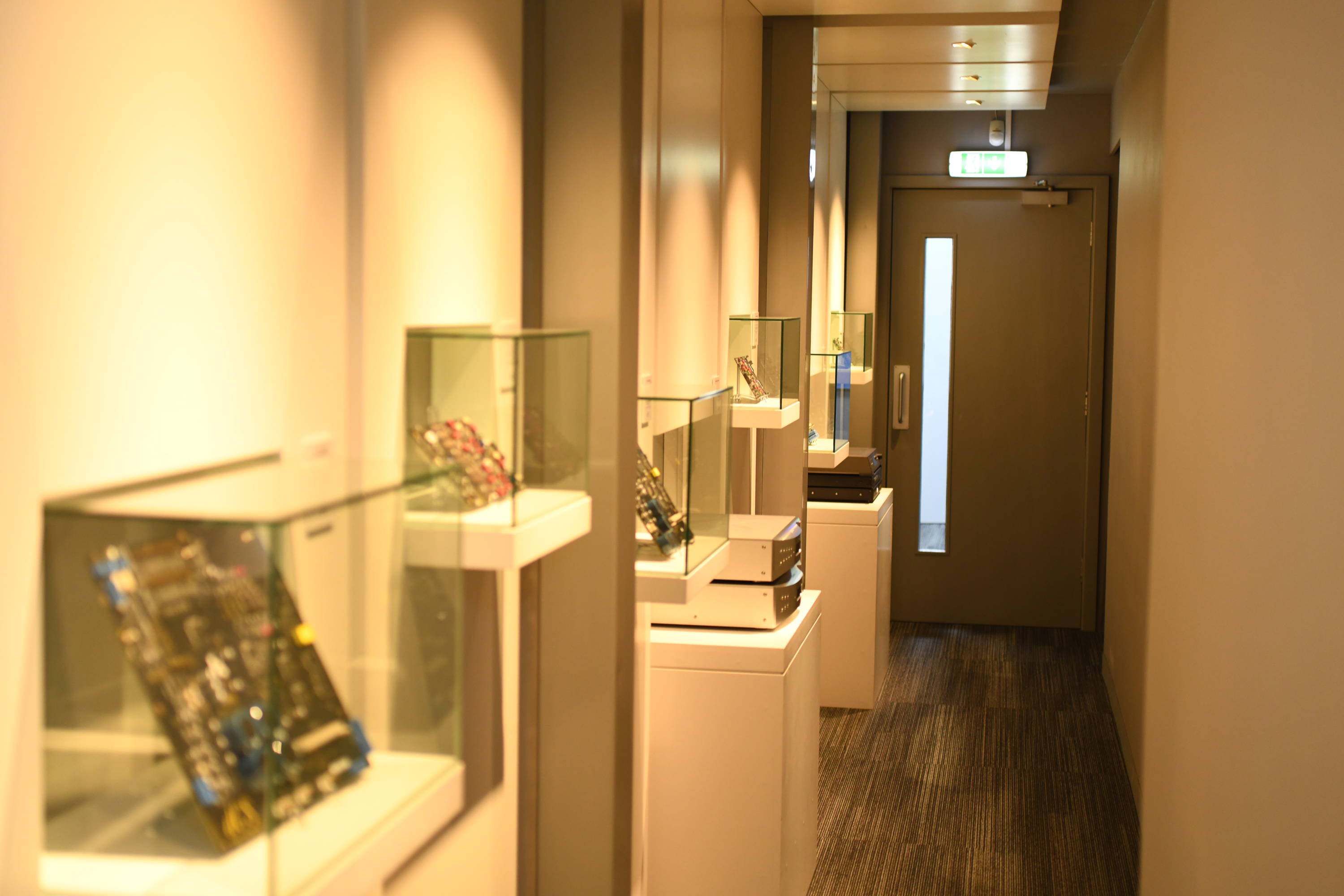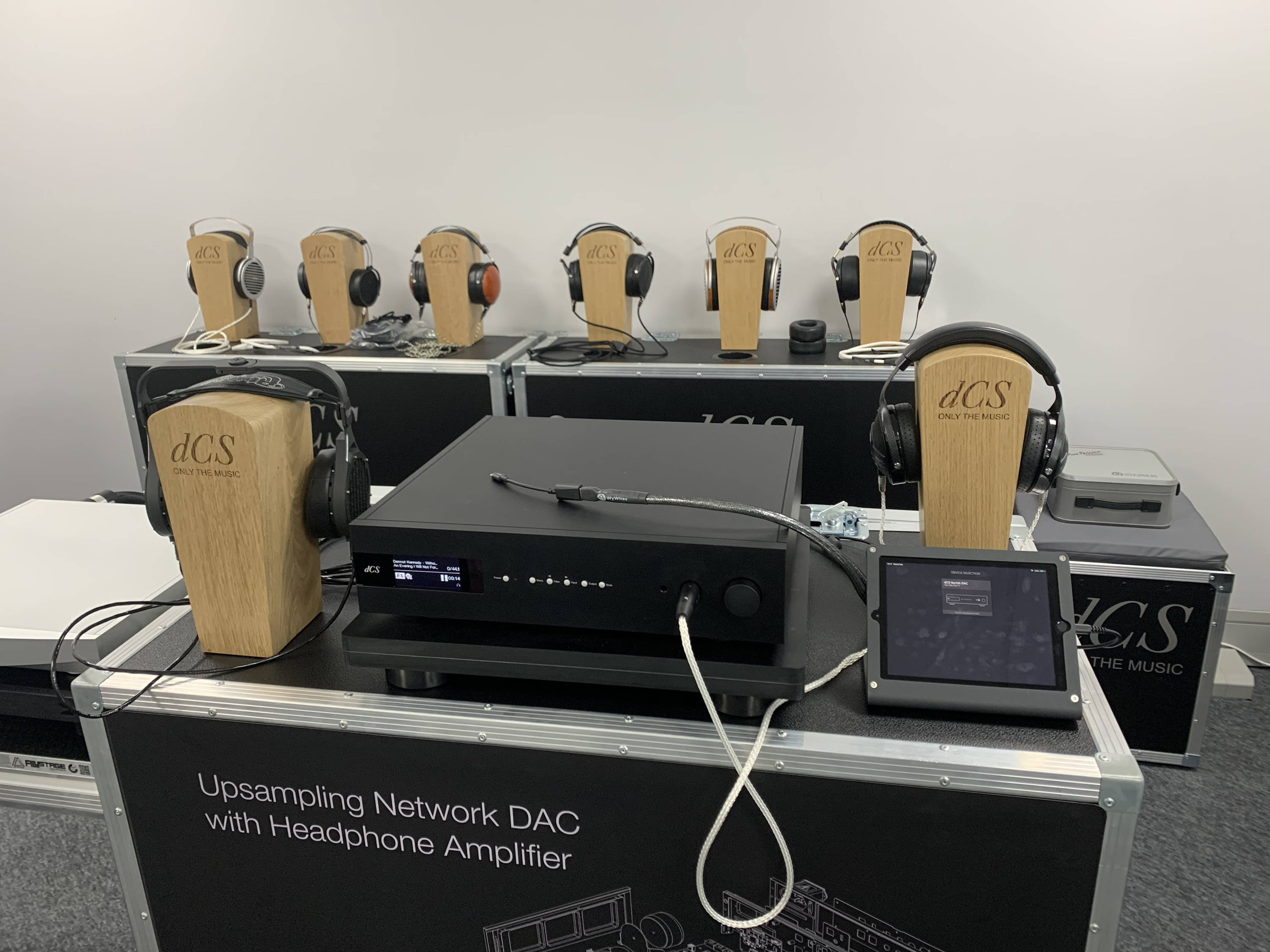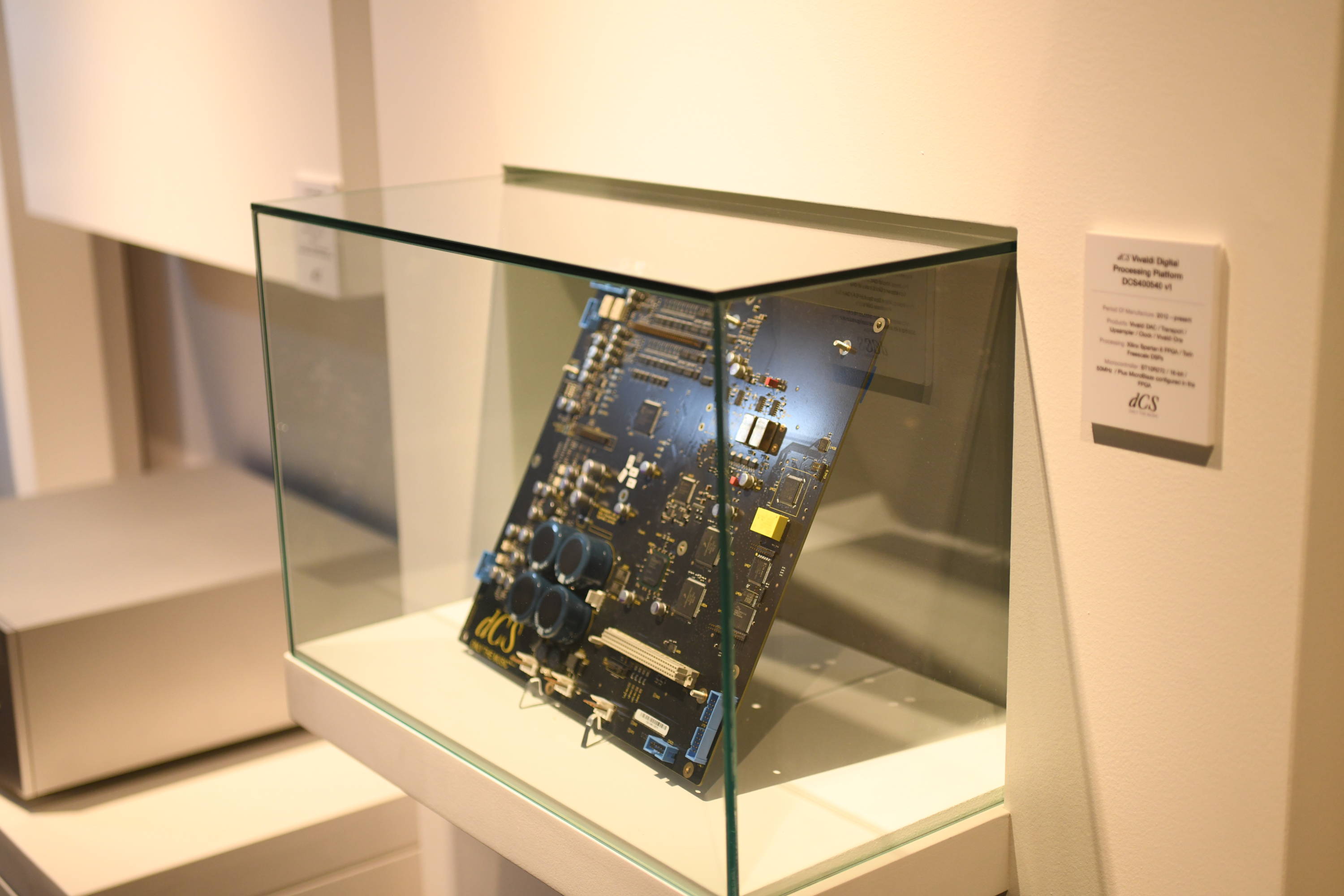 The dCS LINA is a three-piece modular system: a Class AB headphone amplifier, a network streaming DAC, and a Grade 1 master clock. You can purchase all three pieces together or as separates. The LINA is not the company's first multibox system. In 2007, dCS released its first multibox system for home use, the Scarlatti. This was a CD transport, clock, and DAC. The Vivaldi (now the Vivaldi APEX) dCS LINA Network DAC, Headphone Amplifier and Master Clock Reviewa DAC, upsampler, CD/SACD transport, and master clock – followed in 2012. In the development of the LINA, dCS had a particular customer in mind: the dedicated headphone listener. dCS calls the LINA the "definitive system for headphone playback." It is very much a premium design, featuring the latest results of dCS' years of audio innovation and refinement. The premium nature of the LINA is also reflected in the price, as all three pieces together are sold for nearly $30,000: $12,750 for the DAC, $9,100 for the headphone amp, and $7,300 for the clock.
This might leave you wondering: Why is the LINA priced the way it is? dCS is a company that really takes its time with research and development, and that is reflected in the quality of their products. Another thing to consider is the rising cost of materials. Passive components, circuits, chips – these high-demand items are in low supply these days, which pushes up the price. And here's a benefit that you might not think of, but that makes the LINA somewhat unique: it's firmware upgradeable, giving it a long shelf life, so to speak. There is also the potential for hardware upgrades, as we are now seeing with the APEX upgrade for the top-of-the-line dCS products. You're not just buying a product for today, but you're investing in your audio future. dCS is one of the few audio companies whose DACs are firmware upgradeable; PS Audio is another that comes to mind. I think dCS has knocked it out of the proverbial park with the LINA, and I have savored every moment listening to this masterpiece of a setup.
Modular, flexible three-stack design
Natural, transparent sound
Firmware upgradeable
Intuitive control app with option to use Roon or other UPnP software packages
The UK-based dCS has pioneered many state-of-the-art digital audio technologies during its more than 35-year history. Upsampling, oversampling, clocking, and PCM-to-DSD conversion are all areas in which the company has taken a revolutionary path, with several digital audio world firsts along the way. dCS never stops measuring, refining, and improving. Recognizing that technology is constantly changing, dCS has developed a flexible and modular product architecture that allows the company to continually invent new features and develop new capabilities.
From the digital processing platform and Ring DAC™ circuits at the heart of dCS technology to the control and user interface systems, dCS products can be easily reprogrammed. This serves as "future proofing," allowing owners to continue improving the performance of their system throughout the life of the product. dCS' philosophy is to create products that are unrivaled in sonic and technical performance – products that deliver consistency, reliability, and performance like no other. It starts with all hardware and software being crafted in house. Every component is carefully chosen from the best suppliers, most of them within Britain. dCS follows a manufacturing and testing process that exceeds even the most demanding industry standards. The company uses an automated testing system that was originally designed to meet exacting military standards.
Designed and hand-assembled in the UK by dCS' expert technicians and engineers

Fitted with flexible, FPGA-based firmware for a long product lifespan

Manufactured using the finest materials

Rigorously tested using state-of-the-art equipment

Created using proprietary hardware and software developed by dCS
It goes without saying that when you are investing in high-end audio, you expect superior build quality and aesthetic pleasure. The LINA does not disappoint in these areas. When I look at the LINA, I think elegant, understated, and right-sized. Depth and weight between the three pieces vary ever so slightly, with the headphone amp being the "biggest" at 4.8 inches (H) by 8.7in (W) by 14in (D) and 16.5 pounds. I do find the units to be deceptively heavy for their size, but there's a lot of premium technology packed inside.
I love the slim, modular form factor and the sleek lines of the units. The three pieces are fashioned from solid aluminum. The sides of each unit feature a tactile black paint finish that is super pleasing to the touch, but also rugged. The front of the master clock and headphone amp have a smooth matte black finish, while DAC has a glossy finish with a crystal LED display that features a touchscreen interface.
The modular design allows you to either stack the three units or display them side by side, depending on your preference and room setup. When stacking the units, you get about an inch of space between them. I have a fair amount of desk space, so it was no trouble to keep them spread out. The truth is the LINA looks stunning either way you choose to display it.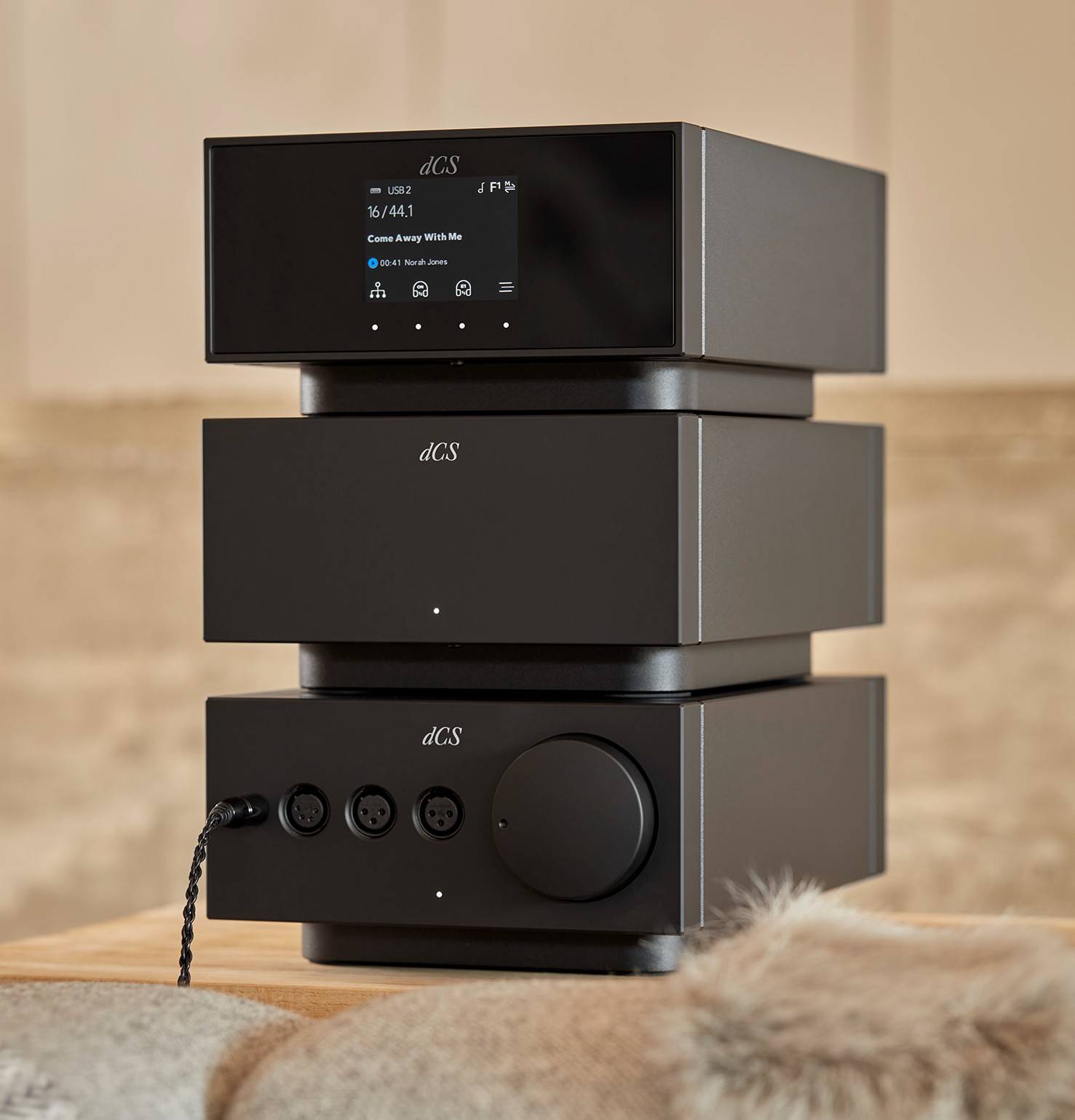 There is a small power button on the center underside of each unit. On the headphone amp, this button is also used for changing inputs. The headphone amp has a gain selection switch on the front underside of the unit (below the volume control) for changing the gain.
A few months ago, Moon Audio reviewed the Bartok, dCS' entry into the headphone market with its optional headphone amp. The obvious difference between the Bartok and the LINA is that the Bartok is a single chassis. However, if you divided the Bartok into its DAC and headphone amplifier, you could think of it as a "Baby LINA" — sort of. The LINA DAC is built on the same Ring DAC architecture as the Bartok DAC, save for the smaller form factor and lack of a preamp stage. The LINA's headphone amp is an upgrade over the one in the Bartok. And the LINA has the master clock, of course. That being said, a newly released Bartok 2.0 update features firmware updates and significant performance enhancements that elevate the Bartok from a "Baby LINA."
"LINA uses state-of-the-art circuitry, electronics, and digital processing to deliver a huge range of features in a compact and elegant format. Its unique flexible circuit board allows us to provide all of the functions you'd expect from a dCS system in a much smaller footprint, without compromising on sound or performance. Our smallest product series yet, it is designed for use in a wide range of environments, from shared offices to home studios, bedrooms, and smaller living spaces."

dCS
LINA Network Streaming DAC
Video: The LINA DAC - Digital to Analog Conversion for Head-Fi

The LINA DAC is a giant in a small box. It features dCS' patented Ring DAC system, digital processing platform, and Expanse technology. It's fully balanced, compatible with all digital audio formats, and Roon Ready.
The entirely smooth front panel features dCS' first touchscreen UI with a customizable menu that allows listeners to easily control playback and adjust system settings. The display screen is a little under 2 x 3 inches. Underneath are four lighted buttons; these are what you press, not the icons on the screen. Now, you might opt to forgo this entirely and just use the dCS Mosaic Control app for iOS or Android to control your system. You can't go wrong either way. I actually enjoyed the experience of using the touchscreen.
Input Source
Status Icons
Data Rate
Track Title (displayed only when streaming from network or USB2)
Play/Pause Track and Elapsed Time (below track title; displayed only when streaming from network or USB2)
Artist name (to the right of Play/Pause; displayed only when streaming from network or USB2)
Menu, settings, and shortcuts. These are, from left:
Select your source
Turn on the crossfeed (aka dCS Expanse)
Choose your version of Expanse
Settings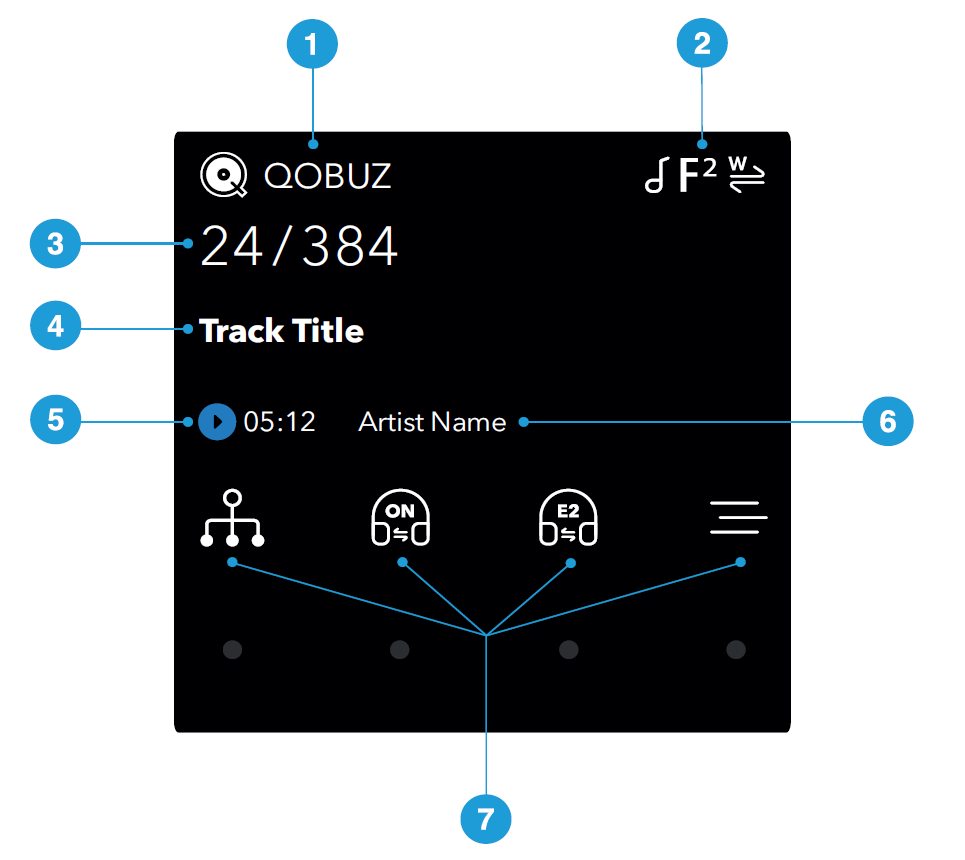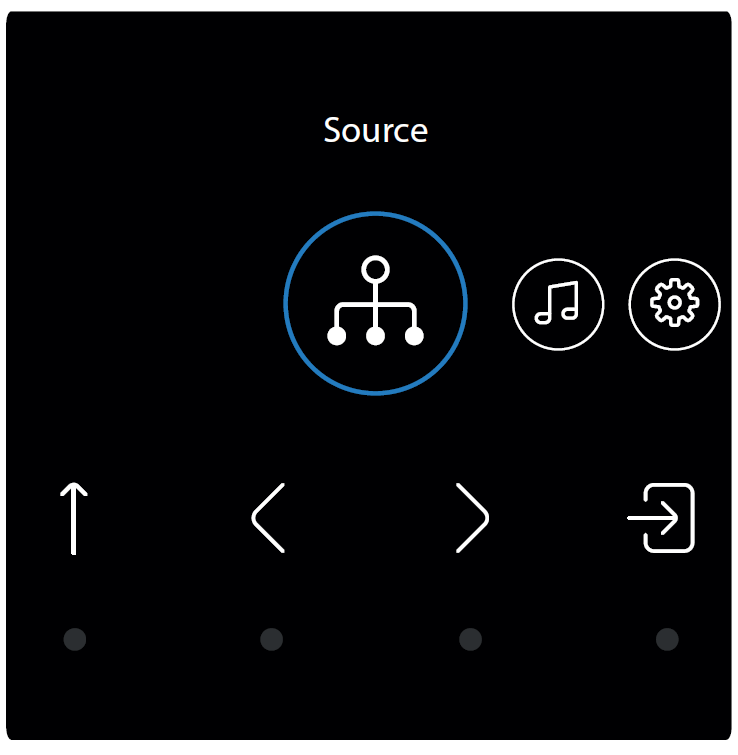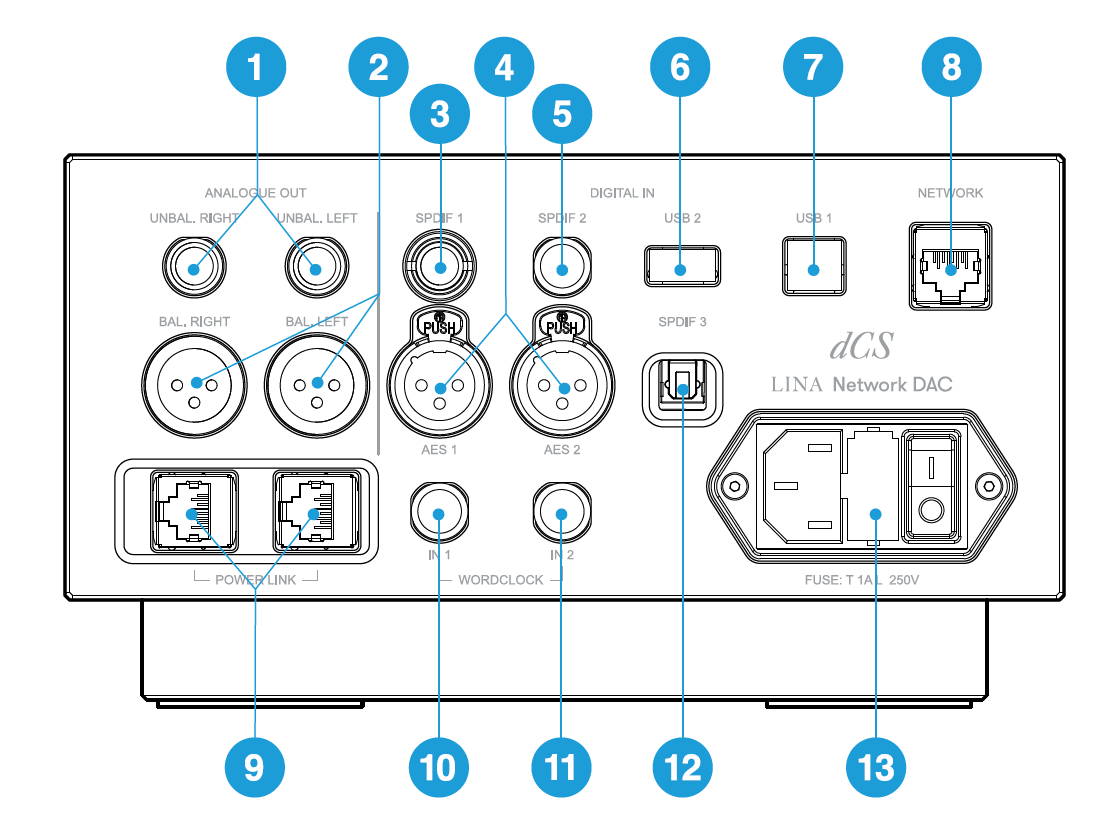 UNBAL LEFT, UNBAL. RIGHT Stereo unbalanced RCA analog outputs for connecting the unit to an integrated amp or preamp.
BAL. LEFT, BAL. RIGHT Stereo unbalanced XLR analog outputs for connecting the unit to an integrated amp or preamp.
SPDIF 1 RCA digital input for connecting the unit to a digital audio source.
AES 1, AES 2 XLR digital inputs for connecting the unit to a digital audio source such as a CD transport or upsampler.
SPDIF 2 BNC digital input for connecting the unit to a digital audio source such.
USB 2 USB-A digital input for connecting the unit to a USB flash drive.
USB 1 USB-B digital input for connecting the unit to a computer to sound server.
NETWORK RJ45 network input for connecting the unit to the local network or the Internet.
POWER LINK RJ45 input for connecting the unit to other LINA units to enable Power Link
WORDCLOCK IN 1 Word clock input 1. A 75 Ω BNC connector. Connects the unit to an external clock. Word clock is only used for synchronization and does not carry digital audio data.
WORDCLOCK IN 2 Word clock input 2. A 75 Ω BNC connector. Connects the unit to an external clock. Word clock is only used for synchronization and does not carry digital audio data.
SPDIF 3 Fiber optic Toslink input. Connects the unit to a digital audio source, such as a satellite receiver.
POWER SOCKET, FUSE, AND POWER SWITCH Power is connected via a standard IEC320 connector, with a power switch and a fuse holder.
"From power supplies to signal routing, component placement and current steering, each aspect of the Ring DAC's design and layout is carefully considered and meticulously crafted to provide the finest possible performance, and a musical experience that feels both lifelike and beautifully complete."

dCS
dCS' proprietary Ring DAC technology is at the center of the LINA. Instead of using off-the-shelf DAC chips, dCS builds its Ring DACs from the ground up. One of the key advantages of the Ring DAC is its upgradeability via firmware updates. The Ring DAC uses a network of FPGAs (field programmable gate arrays) that are running proprietary dCS software that control the digital to analog conversion process as well as digital filtering.
Now, as you probably know, digital-to-analog conversion is fundamental to our being able to enjoy digital audio. Sound is analog. When sound, or music, is recorded, it is then converted into digital files that can be stored on your device. In order to play back that music, it needs to be converted back to analog. This is where a DAC comes in. A DAC translates digital audio into analog voltage that is used to drive your headphones or speakers. Digital audio is stored in binary format (1's and 0's) as a series of "samples." The number of consecutive binary digits that are used to represent the original sound wave is called a bit depth. 16-bit audio, for example (as in CDs) has 16 consecutive binary digits, all either 1's or 0's. Now, a DAC needs to translate these binary numbers into analog voltage – this is what drives your headphones or speakers to make sound. A DAC does this by using a series of current sources – electronic component that each generate an amount of analog voltage.
In one type of DAC, called a ladder DAC, one current source is always working for one of the digital audio bits exclusively. Think of it this way: One current source will always be following what the first bit in the digital audio signal is doing, and so on for as many current sources as are needed. As the current sources go on, the amount of energy they must generate gets smaller and smaller. If you look at a diagram of this process, it will resemble a ladder. There are two types of ladder DACs: binary weighted and R-2R. But there are inherent issues with ladder DACs. Resistors (like all electronic components) have an element of error in their values. For resistors used in a ladder DAC, the current generated by that section of the DAC could be lower or higher than needed. This, plus another issue with ladder DACs called Zero Crossing Point Distortion, leads to linear distortion in ladder DACs. A key point here is that the ladder DAC removes the link between the original signal and the physical resistor value errors associated with specific sample values.
dCS' Ring DAC seeks to correct the issues that are inherent in ladder DACs.
At first glance, the Ring DAC may look like a ladder DAC. There is a latch and a resistor for each current source, and these current sources are fed to a summing bus. The main difference is that the Ring DAC uses current sources of equal value; this is known as "unitary weighted" or "thermometer coded" DAC architecture. Furthermore, the Ring DAC does not use the same current source(s) for the same bit every time.
The Ring DAC is based around a set of latches, all of which are turned on and off at high speeds to produce an equal amount of current. The FPGA on the Ring DAC uses a sophisticated mapping algorithm to turn sources on and off in such a way that any component value errors are averaged out over time.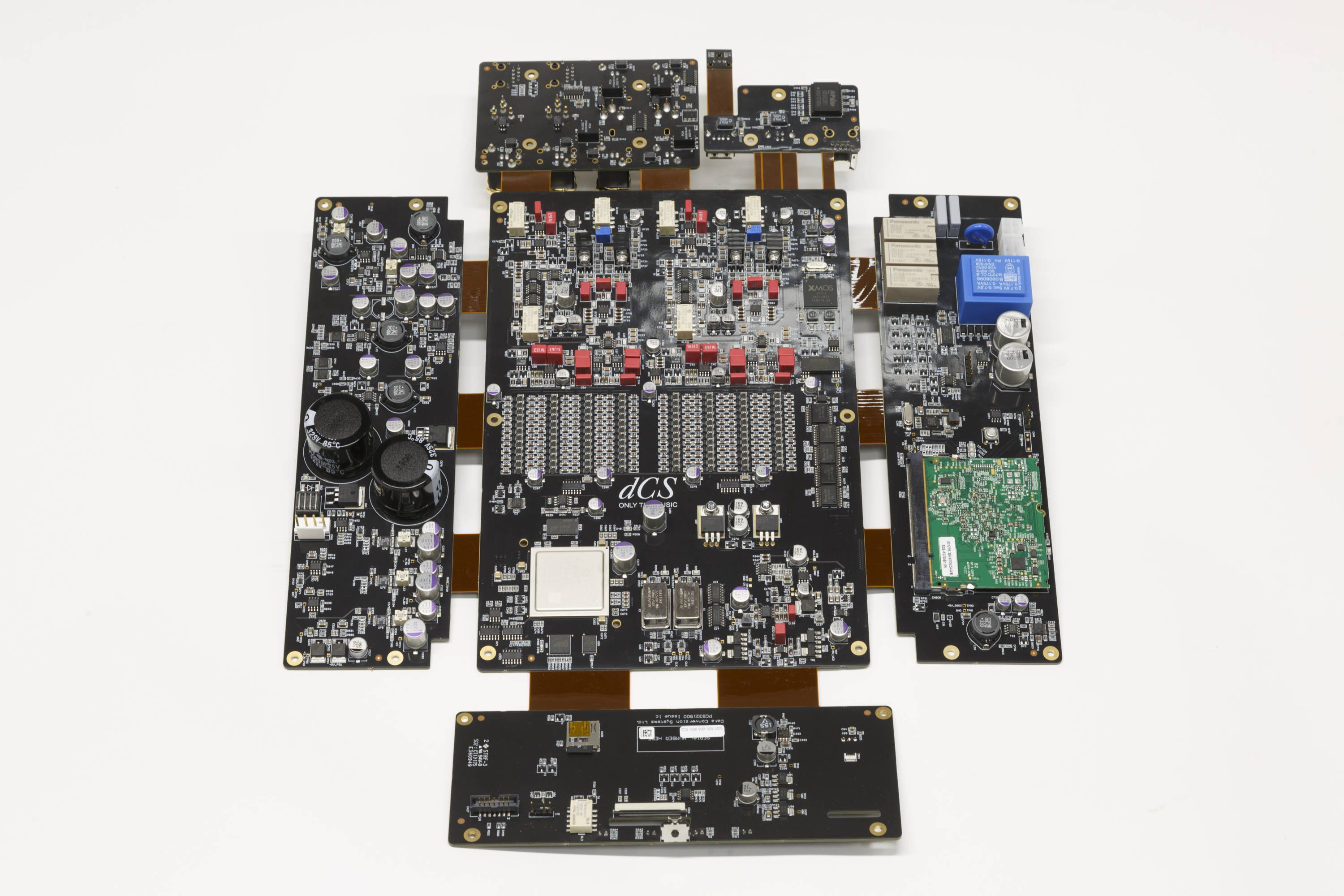 Because any combination of current sources can be fired for any bit in the Ring DAC, the error generated is unrelated to the audio signal; it is de-correlated. This de-correlation means that any errors are randomized and converted to white noise. This approach reduces distortion to minuscule levels, avoiding the nonlinearities that can obscure low-level details that are so important in our appreciation of music.
Featuring DXD upsampling as standard, the Ring DAC's multi-stage oversampling design offers optional DSD upsampling plus an extensive selection of DSP filters to suit individual taste and music choice. You've got four filters with DSD content, plus six filters with PCM.
Sample Rate vs. Bit Depth
Bit depth describes the resolution of the sound data that is captured and stored in an audio file. Bit depth is granular—how many bits can we break into dynamic range slices? Sample rate refers to the number of samples of audio recorded every second. Sample rate a is like a photograph or snapshot in time looking at the frequency range. All things considered, sample rate is much more important than bit depth. This is assuming that your bit depth is reasonable.
Let's compare a 16 bit-192k recording to a 32bit-96k recording. You won't find such recordings currently, but let's use these combinations to illustrate a point. The 16 bit audio file utilizing the 192k sample rate will sound better than the 96k audio file. Now really, 16 bits is not a bad bit depth. It does not get enough credit, in my opinion. 16 bits can give you 96db of dynamic range. And 20 bits will get you maybe 160db of dynamic range for use in the recording process. This is a lot of range. Honestly, there is nothing wrong with a 16 bit-44.1 or 16 bit-48kHz recording. I would say at least 50 percent of my library is this, and most of it sounds wonderful—though obviously this can depend on the recording process. The numbers are there to provide great sound, but ultimately it comes down to the recording process.
Sample rate is what you need to look at when we are talking about high-resolution music. The higher the sample rate, the larger range of frequency response you can capture. As you increase the sample rate, a less sharp filter rate is required to get rid of aliasing. Aliasing is an effect that causes different signals to become indistinguishable (or aliases to one another) when sampled. Basically, it's digital distortion.
Most DAC manufacturers offer a single set of fixed digital filters for different sample rates. This is not ideal and is really a cost savings approach. dCS offers a an extensive range of clocking, filtering and upsampling options to make the most out of lower bit depth and sampling rates. This guarantees an amazing sonic experience.
The higher the frequency rate, the more relaxed filtering can be in the processing. The dCS products come with a plethora of filtering options for both PCM and DSD. A sharp filter slope will cause the sound to be more analytical, whereas a smooth filter will make the sound a little more relaxed. Thus, as a rule of thumb, I use smoother filters on higher sample rates and sharper filters or lower sample rates. But there is no reason you can't do the opposite; feel free to experiment. See the LINA DAC manual for more on the filtering options: dCS Lina DAC User Guide
DSD is a 1-bit system. You can't directly relate it to PCM bit rate, as the process of conversion is handled differently. PCM is multi-bit and DSD is single bit. DSD has a consistent number of bits, either on or off, and is very much like analog in nature. PCM sounds more digital. The 1 bit is running at a high speed. Single-rate DSD runs at 64 times the speed CD sample rate and double rate is 128 times the speed of CD sample rate. We recommend reading more about this and what the Ring DAC technology does here: Understanding the dCS Ring DAC
Expanse is a crossfeed processing algorithm developed by dCS. It applies different processing filters to give two different responses: E1 and E2. With Expanse, listeners get a unique headphone listening experience that stays true to the original recording. Crossfeed is the process of blending left and right channels of a stereo audio recording, to help make audio sound more natural when played through headphones. The crossfeed setting that is most suitable for you and the music you are listening to may vary, so it is recommended that you test the different settings.
dCS created Expanse to address an inherent issue with imaging in headphone listening. When you listen to music on loudspeakers, sound is projected into the room around you, where it reflects off of various surfaces before reaching your ears. The signal from each speaker is heard by both ears. In a loudspeaker setup, the reverberation that is generated from sound bouncing around and reflecting off of surfaces plays a crucial part in helping you identify where in the image that a particular sound is coming from.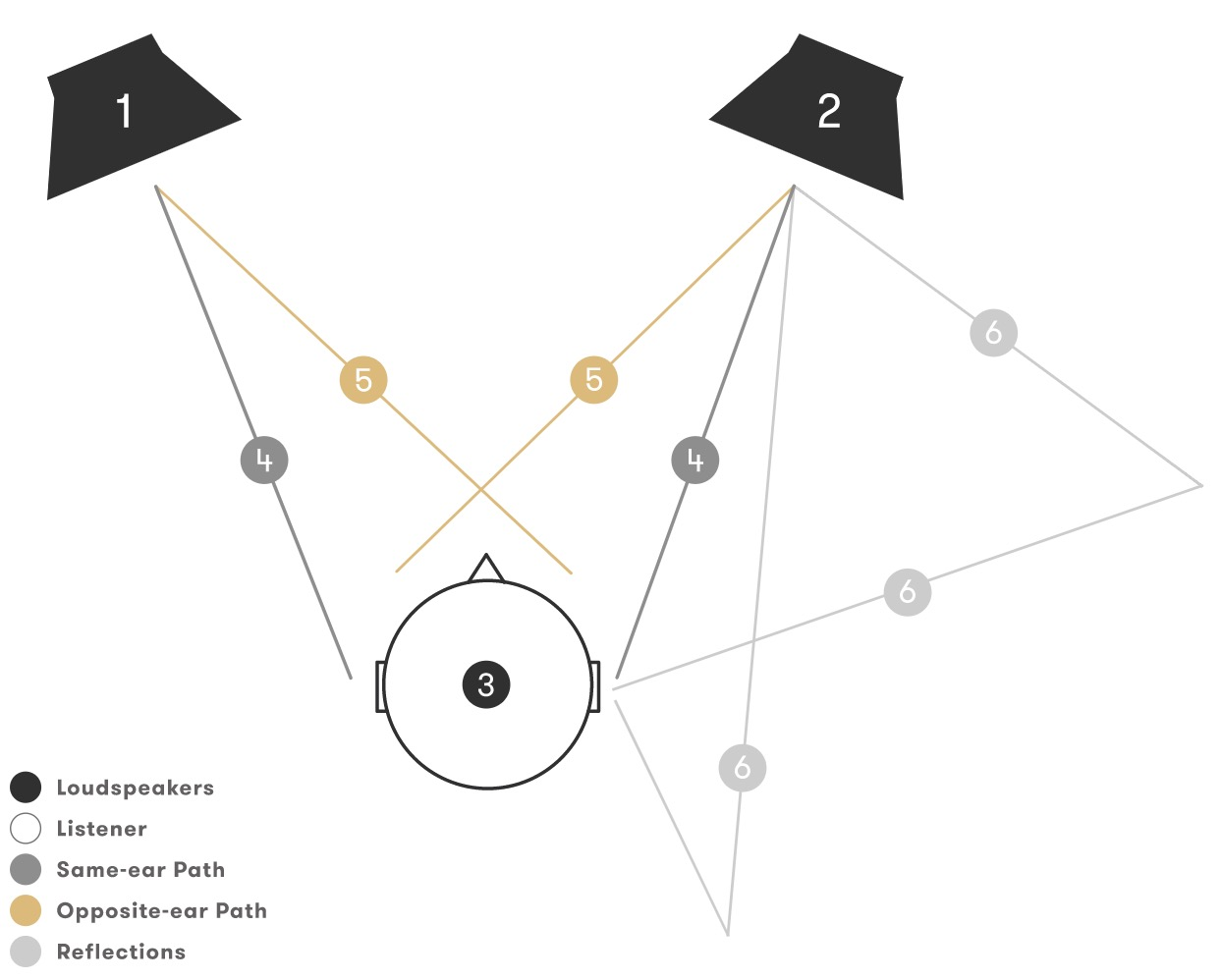 When you listen to music on headphones, sound is projected inside your head, where it forms an arc between both ears. Sounds from the left channel of a stereo recording are sent to your left ear, and sounds from the right channel are sent to your right ear. The absence of these spatial cues can result in a soundscape that feels unnatural. Depending on how a recording has been mixed or produced, you can be left with an experience where sounds appear to come from inside your head, or right next to one ear. This can cause fatigue during long listening sessions. Various technologies have attempted to address this issue, including a technique known as crossfeed, which involves blending sound from the left and right channels of a stereo recording to simulate the effects of sound from each channel arriving at both ears. But dCS has found that most existing processes are implemented at the expense of reverberation.
Expanse uses a multi-stage processing method to replicate the effects of stereo listening — where sound is projected into the room around you, rather than inside your heads — without damaging or altering reverberation or affecting a system's performance. This is achieved through widening audio signals prior to the crossfeed phase. Expanse also delays the delivery of crossfeed signals to recreate the effect of left and right audio signals arriving at our ears at different times. Together, these methods help to bring the headphone experience closer to loudspeaker monitoring, while preserving the unique sound and character of a system and a listener's own headphones.
In a further stage of optimization, Expanse draws on a vast range of data to equalize audio and simulate the effects of sounds reverberating off our bodies, including our heads, torso or ears, without using methods that would favor one particular set of physical characteristics over another. This technique allows dCS to recreate the original soundscape in a recording while preserving the unique tone and timbre of a performance. Because the effects of headphone optimization are dependent on how a recording is mixed or produced, Expanse isn't suitable for all types of music, but when used with the right track, such as those featured in the Expanse playlist, it can provide a heightened sense of space and depth, and a more natural and immersive soundscape.
The LINA headphone amp is dCS' first stand-alone amplifier. Their goal with this amp was for it to have the most transparent sound possible, with no coloration. They want the amp to honor the character of whatever headphones you use. The fully balanced, class AB solid state design outputs 2 watts per channel into 30 ohms.
The LINA headphone amp was specifically designed to provide the appropriate amount of voltage and current to a range of headphones. This is achieved through an ultra-low output impedance of < 0.090 ohms; low noise floor; wide dynamic range; and an adjustable gain switch that eliminates the risk of hiss when listening to high sensitivity headphones or IEMs. During my testing sessions, I was able to drive the power-hungry HiFiMan SUSVARA headphones with the amp in high gain mode. (For maximum performance with the SUSVARA, I also set the line out mode in the LINA DAC to 6v.)
The front panel of the amp features four headphone outputs:
1 x dual 3-pin balanced XLR, right and left channel
1 x single 4-pin balanced XLR
1 x single 1/4'' (6.35mm) headphone jack
There is a status indicator light and a volume control knob. The volume knob is large — nearly 3 inches. The adjustable gain switch is on the underside of the unit beneath the volume knob.
The rear panel features several analog inputs:
1x stereo pair unbalanced RCA, input impedance 48 kΩ
1x stereo pair unbuffered balanced XLR, input impedance 24 kΩ
1x stereo pair buffered balanced XLR, input impedance 96 kΩ
To change the source input, press the Power/Input button on the front underside of the unit. The status indicator color will show the current input.
WHITE: Balanced XLR; this is recommended when connecting the unit to the LINA DAC
BLUE: Buffered, balanced XLR
MAGENTA: Unbalanced RCA
Note that the buffered input has a higher input impedance (96k ohms) — if the source device does not have as much "oomph," so to speak, this will be the input to use. The unbuffered inputs have a lower input impedance, so higher quality but harder to drive (24k ohms). When using with a dCS DAC, the unbuffered input is the one to use — preferably balanced.
Video: The LINA Headphone Amplifier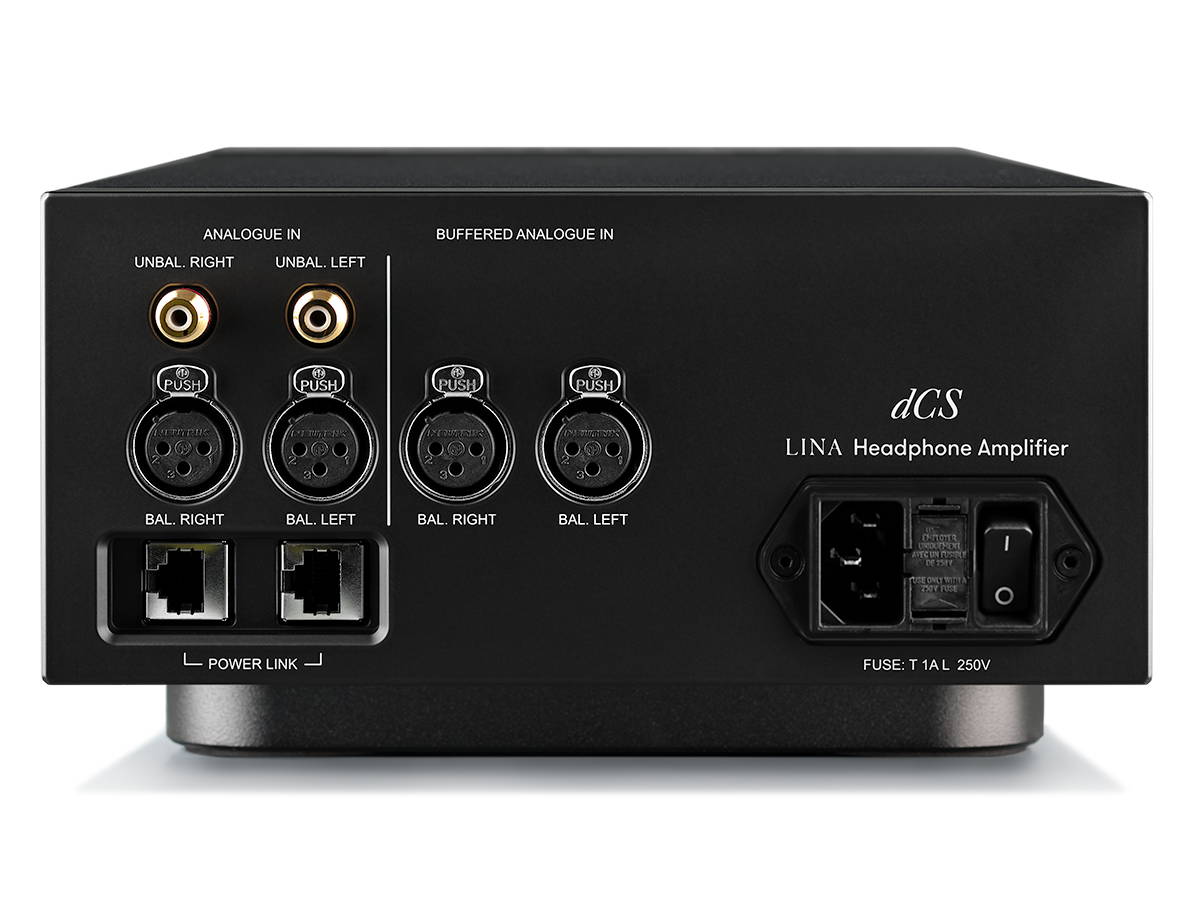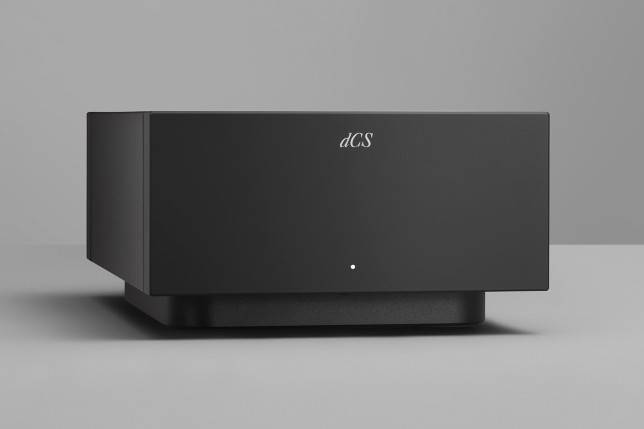 dCS pioneered the use of external master clocks in the 1980s, and they've been perfecting their expertise since then. Now, you may wonder: "Why would I need an external clock? Doesn't the LINA DAC already have a clock?" It does. Every DAC contains a clock, but adding an external master clock to your system can result in significant sonic improvements. Subjective listening tests have shown improved imaging, resolution, dynamic expression, and localization, plus a greater sense of rhythmic movement and flow when you use a master clock. So while the LINA Network DAC and LINA Headphone Amplifier together deliver great performance, adding the LINA Master Clock improves the sound quality when using the network or USB inputs.
Does not having an external clock mean you can't enjoy your music? Of course not. But when you are trying to squeeze out every last drop of performance, adding one is the next upgrade.
The LINA Master Clock generates word clock signals at 44.1 and 48 kHz, which have a very low jitter. After setting the LINA Network DAC to lock to a word clock, the LINA Network DAC automatically locks to the clock frequency that is an exact multiple of the incoming audio data. For example, if the incoming data rate is 192 kS/s, the LINA Network DAC selects the 48 kHz clock. The LINA Master Clock cannot be used with source devices connected to the AES or SPDIF inputs on the LINA Network DAC, because there are no spare word clock outputs to connect an input to, such as a CD Transport. In these cases, select that input on the LINA Network DAC and use the Audio sync mode.
The master clock allows the LINA DAC to be locked to a master reference signal for enhanced audio performance. The standalone design minimizes the risk of clock signal interference. When paired with the LINA DAC, the master clock allows the DAC's internal clock system to be locked to a master signal for even greater precision and audio performance.
The clock features a minimalistic design; the front panel is bare except for the status indicator light at the bottom. The light is dim white when the unit is in sleep mode and bright white when the unit is on. The clock has dual crystal oscillators: one for 44.1kHz sample rates and one for 48kHz. There are two word clock outputs on the rear panel corresponding with these sample rates.
Any digital component must have a clock to understand when it's time to do something with the audio samples it receives at its input. Clocking is like a "drill sergeant" that keeps digital files aligned along their time axis. This is not just limited to the DAC chip, if one is used, but also the other digital signal components that have to keep in line with the digital-to-analog process (digital power supplies, control chips and other various pieces of the digital puzzle).
The timing of this process is crucial to ensuring the audio we hear provides an accurate representation. If audio samples aren't converted by the DAC at exactly the right moment, then we hear an artificially distorted version of the musical note. If the timing fluctuates during the digital-to-analog process, it is much more difficult to render an analog audio waveform that is identical to the original. This is even more critical with DSD audio signals over PCM, as they function at megahertz speeds in the time axis. Having as accurate a clock signal as possible is crucial for the re-creation of digital audio signals, particularly high-resolution files that use ultra high sampling-rates, such as DSD at 22.5MHz or PCM at 768kHz.
The DAC must convert the signal at an exact moment in time along with its other partners in the signal path. Let's say we have a standalone CD transport and a standalone DAC. Each one of these devices has all sorts of components that need to line up with the data stream. Now, all off-the-shelf DAC chips have their own ability to do some clocking and crystal clocks are implemented a lot of the time, but this only controls what is happening in that device.
But when multiples of devices are in the digital chain, you need more. For example, to be able to control both the CD transport and all of its components and a DAC with all of its circuit components, you really need an accurate and reliable reference source to help control jitter. Jitter is an effect caused by irregularities or deviations in a system's timing.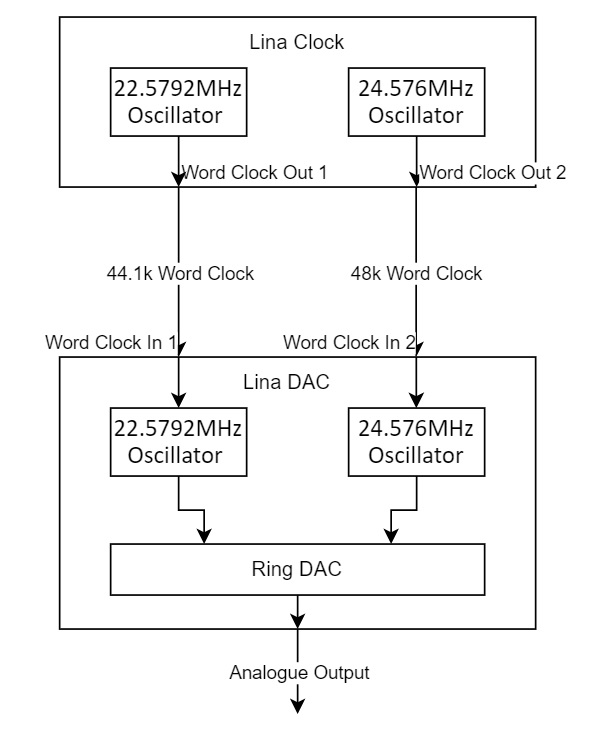 Think of jitter as digital noise. It doesn't sound as drastic as, say, pink or white noise in the background, but what it does is smear the tonality of the music ever so slightly. The result might be less resolution and clarity. It's like looking through dirty eyeglasses: You can still see, but not as clearly. Digital clocks have very sensitive circuitry. And like anything else in the audio equipment realm, if you isolate functions of the process into its own device, you can do a much better job of isolating that one function.
Here is an easier way to explain this in the analog domain. Let's say you have an audio receiver. At one time, the audio receiver did it all. It had a tuner for radio, a preamp for volume control and switching, a phono equalization circuit, and an amplifier for the speaker. If you isolate each one of these pieces into its own chassis with its own power supply and filtering and so on, each one of these pieces can do so much better on its own and sound better than if they are all combined in one circuit. Now that is not to say that you can't build a good all-in-one, but it is more complicated.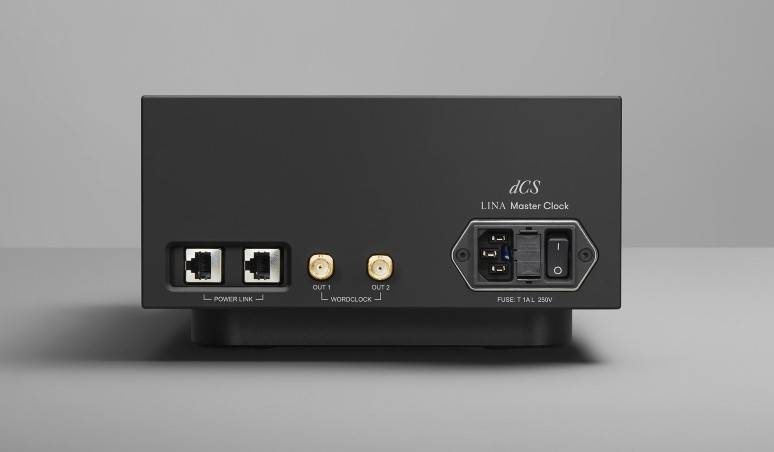 If we can separate out the clock and have it control each digital device's timing, the lenses in those eyeglasses become ultra-clear and sharp. A clock circuit is very sensitive to interference and especially temperature. Temperature in a multi-circuit device like a CD player is not easy to control; there are just too many circuits and processes going on.
The dCS LINA clock goes to extreme lengths to guarantee stability and reliability whether you are doing internet streaming or pulling stored music from your network. It only has two clocking outputs, so it cannot also master slave an external digital source like a computer digital word clock card or a reference CD player. But know at the end of the day it is handling the LINA DAC with complete control, ensuring no aliasing.
Options after clicking on dCS Mosaic icon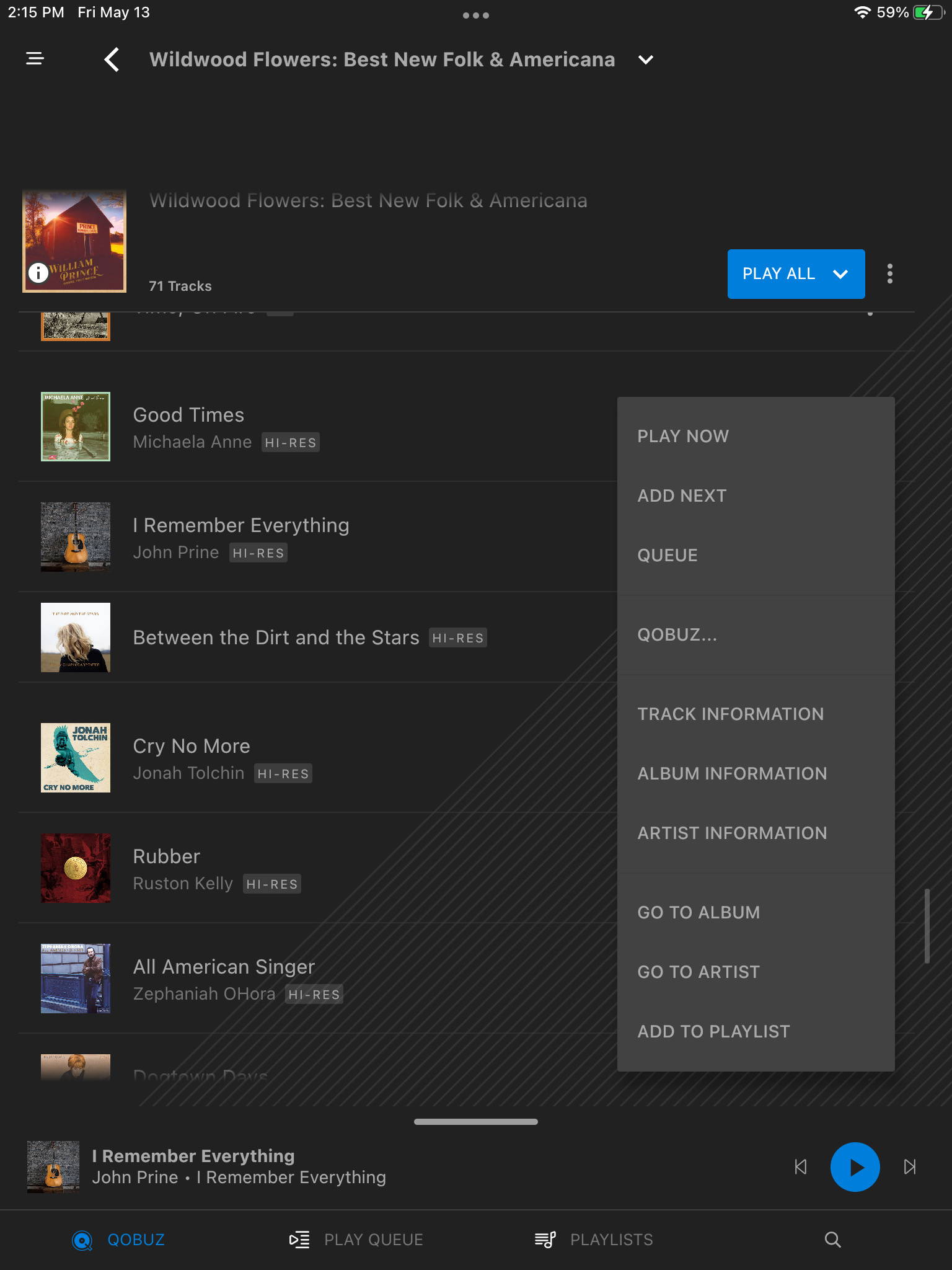 Multiple options after choosing a track in Qobuz
Track information in Qobuz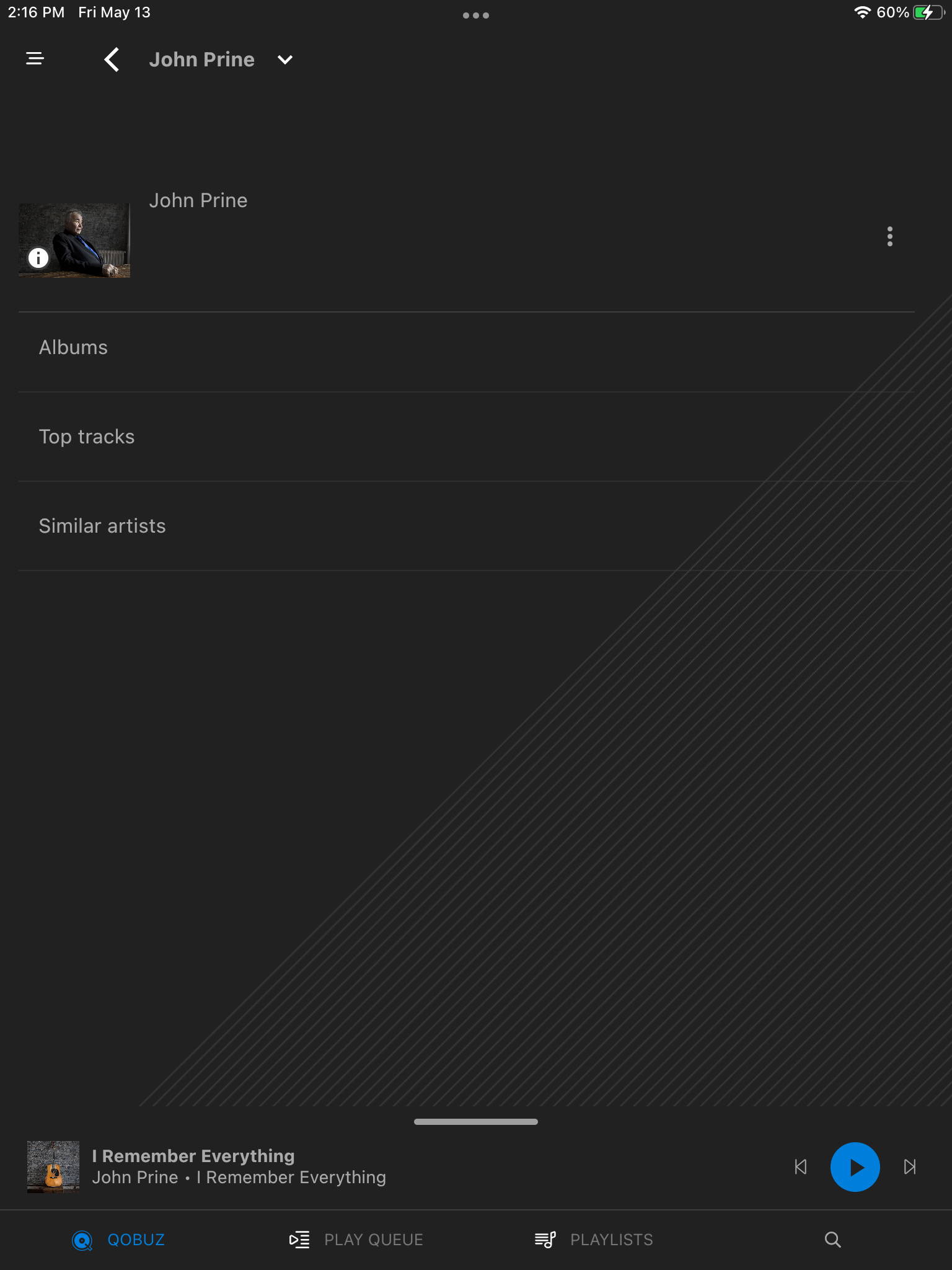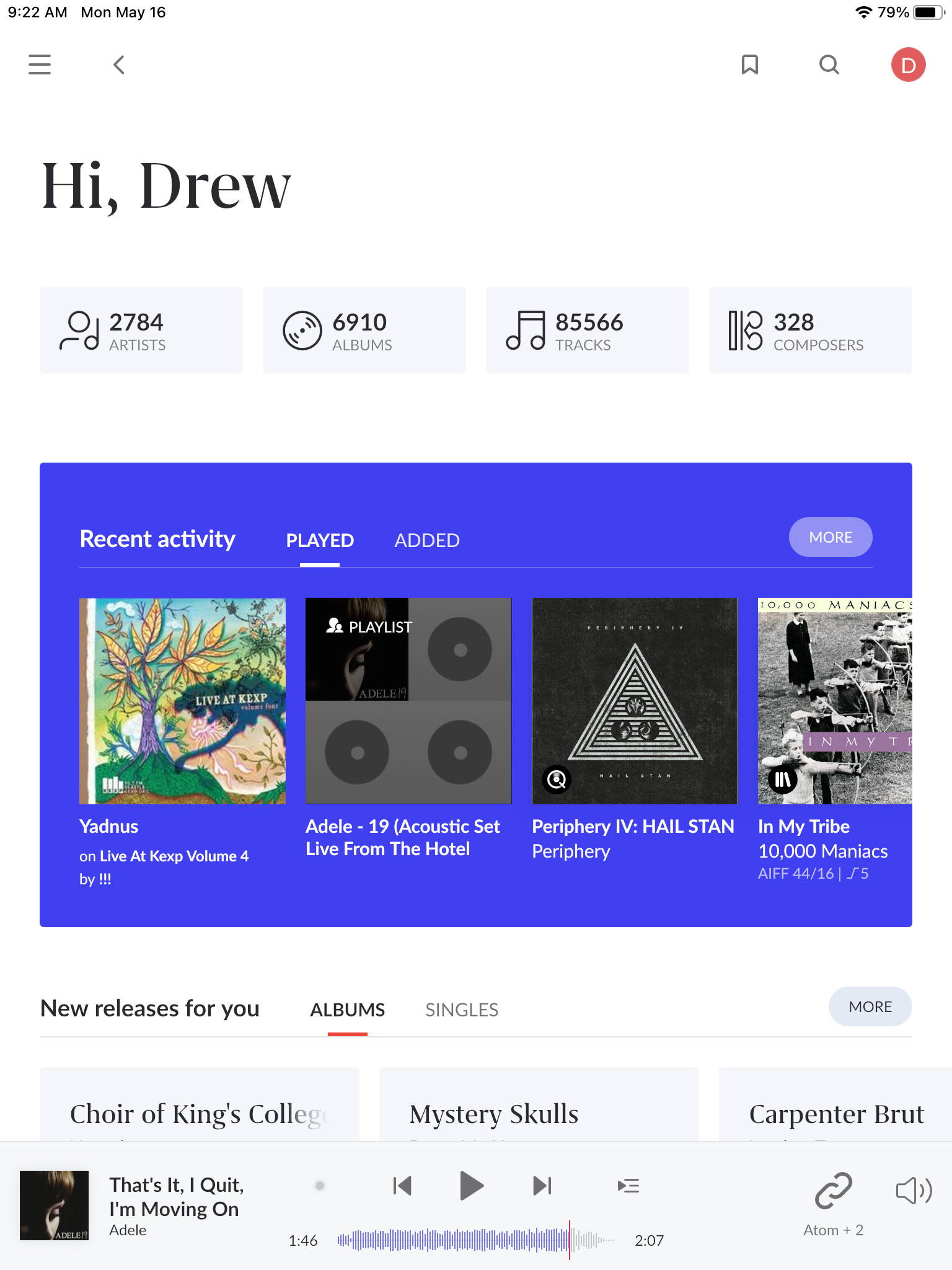 Mosaic is dCS' proprietary software that allows you to browse and play music from any device running iOS or Android. Mosaic consists of three elements:
dCS Mosaic is the name for the audio streaming and networked control functionality of dCS products.
dCS Mosaic Control is the name of the iOS and Android software application for music management and product control.
dCS Mosaic Processor is the physical hardware component and associated software that is installed in the dCS product to provide streaming functionality.
dCS Mosaic is a bespoke collection of hardware and software modules that allow you to access your digital music. When it comes to controlling your music library, a well-executed app can make the experience that much more seamless and pleasurable. The dCS Mosaic app for iOS and Android offers an intuitive way to browse and access music from multiple sources and audio libraries. Mosaic brings together audio from multiple sources into a single, unified interface, making multi-source playback simple. You can use the app to browse media from various streaming services and to manage settings and configuration options for your dCS products. Mosaic is compatible with:
UPnP
USB
Internet Radio
TIDAL, Qobuz, Deezer
Spotify via the Spotify Connect app

Podcasts via Airable
Since the LINA is Roon Ready, you have the option of using Roon as your media management platform. If you have a Roon account, install Roon Core on your NAS drive or on a networked computer. You can then use Roon remote to control playback on your LINA.
Why might you opt to run Roon instead of Mosaic? It comes down to user experience – and your willingness to pay a monthly subscription fee.
Roon was created for the music streaming enthusiast who wants a highly curated experience. It's a virtual playground for music discovery, where you can spend as much time researching as you do listening. Now, Roon offers the basics like album info, artist info, and track info. But Roon takes it many steps further with things like extensive artist bios, artist suggestions, and lots of visual pizzazz. The home screen in Roon is a personalized experience with personal stats, recent activity, suggestions, playlists, and more. One thing to note is that you can't access internet radio through Roon like you can with Mosaic.
Mosaic offers a more streamlined, minimalist user experience. A great thing about Mosaic is that it's a custom code developed by dCS that can be upgraded and enhanced over time. Neither Roon nor Mosaic is the better choice; it all comes down to user preference. And it's great to have the option to use either.
Let me get straight to the point: The LINA simply blows my mind. I consider it an end-game headphone setup. The LINA DAC has exceptional low noise performance with vanishingly low distortion, ultra-wide resolution and soundstage. The DAC does not impose or create any coloration to the sound. The headphone amp is true, clear, and just steps out of the way of the music. It controls just about every headphone I tried with complete authority. Thanks to the LINA Clock combination, there is extremely low jitter. Moving forward, this will be my reference setup to which all other setups will be judged!
I always use the same four songs for my reviews: "You Lost Me" by Christina Aguilera, "Company" by Patricia Barber," "So What" by Miles Davis, and "Paranoid Eyes" by Pink Floyd. I've listened to these tracks an untold number of times on a huge array of audio gear setups. I know these songs inside and out, up and down.
The DAC does not impose or create any coloration to the sound. The headphone amp is true, clear, and just steps out of the way of the music. It controls just about every headphone I tried with complete authority. Moving forward, this will be my reference setup to which all other setups will be judged!
"Paranoid Eyes" is one of my favorite Pink Floyd tracks. Listening to this song on the LINA is like having Roger Waters perform directly in front of me. The moisture that I can hear collecting on his lip? I think some of that actually hit my ear. When he sings the word "mild," the diction on the "d" is unreal. As the song progresses, there is a growing cacophony of ambient sounds, and it's so real, so mesmerizing, that I feel like I am standing on a dusty street corner in postwar England. Imaging on the LINA is so spot on that I can point out every character, every sound on that street in my mind's eye. The level of realism here is just off the rails. I usually use a warmer headphone when I listen to this song. This time I used the Audeze LCD-3 – one of my favorite Audeze headphones – with a Silver Dragon Premium Headphone Cable to bring out a little more top-end magic for this smooth and musical headphone. This was a perfect example of the LINA stack stepping out of the way of the music. The tonality had no change. The LCD-3 sounded like it was the source and the end point in the audio chain. The point source is always the most important point in the audio chain and the LINA stack lets it take the lead to produce the musicality my ear was looking for.
"Company" is a very complex song. There are so many things going on. Instruments can sometimes sound like they are at war with each other. I like to call it controlled chaos. It can go from soft to loud and then dead quite in an instant. Patricia Barber's "esses" can cut through butter if a system is too forward. The sibilance it creates can break glass. But not in this case; she sounded smooth yet transparent. Everything was as controlled as if NATO were offering safe passage for the instruments.
Christina Aguilera has one of the all-time great voices. The mellow and melancholy "You Lost Me" can be so hypnotic; it is without a doubt one of her most underrated songs. The LINA stack gave me the chills and brought the hair on the back of my neck to attention. I can imagine Aguilera is with me in the room. For this song, I used my all-time favorite dynamic headphone, the Focal Utopia, with a Black Dragon Premium Headphone Cable. The emotion the combination provided was remarkable. The textures of the instruments provided a sense of emotion that was delicious to hear.
I'm sure everyone reading this review knows the power of Miles Davis. He is, in my opinion, the greatest trumpet player of all time. To make a trumpet the lead vocalist is no easy feat. The quiet sections of this song can let any noise in the system or power supply shine through. The darkness of the music was at times like listening to a noise reduction circuit. I had to do a double take a few times. The background was so quiet. I could hear him pulling in his breath with each blow on the trumpet. This time, using the Meze Elite planer dynamic headphone with a Silver Dragon Premium Headphone Cable, I could hear mind-blowing detail and separation to the music.
"You Lost Me"
(Christina Aguilera)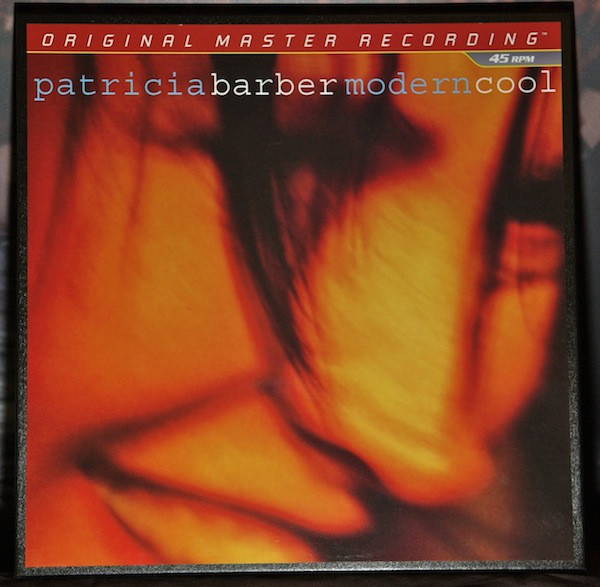 "Company"
(Patricia Barber)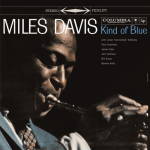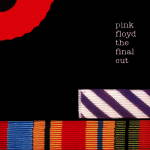 "Paranoid Eyes"
(Pink Floyd)
High-quality audio cables are a must for your high-end audio system. Generally, stock audio cables are manufactured with subpar materials, metals with impurities, poor geometries, and an overabundance of layers to make them look and feel like a fire hose. Inconsistency and lack of quality control in stock cables can lead to poor sound quality and a veiled sound vs. what the musician intended for you to hear. Dragon cables are handcrafted to the highest standards and made to order according to your specific needs. At Moon Audio, we create custom cables using the highest quality UP-OCC silver or copper conductors that can be manufactured. UP-OCC metals are void of impurities and are optimized for signal transfer and sound quality. We have one of the largest collections of audio and headphone connection options available online and we create limitless audio cable options depending on your specific gear and needs.
I used Silver Dragon cables with the LINA. The Silver Dragon is our flagship cable, designed for maximum clarity and detail retrieval. (I also used Black Dragon power cables, which is our top-of-the-line power cable.)
Silver Dragon Sound Signature: The Silver Dragon is Moon Audio's original cable. Silver strands clarify instrument separation, increase the soundstage, and find previously lost high and mid-frequency sounds. Transients appear more cohesive and the bass tighter for a more controlled sound. The detail and clarity of the Silver Dragon make it a perfect match for classical music and other genres with many nuanced instruments.
Black Dragon Sound Signature: The Black Dragon is warm and smooth with a musical presentation. Copper strands enhance the body, shape, and immediacy of the music. The detail and expansiveness of the Black Dragon make it a flexible fit where a broad range of musical genres are played. It can also improve bass frequencies on bass-light audio components.
The dCS LINA does a lot of things, and now we can add "blow Drew Baird's mind" to the list. Yes, the LINA has succeeded in truly wowing me. I've spent the better part of several months listening to and learning about the LINA, and my appreciation keeps growing.
dCS' goal with the LINA was neutrality and transparency that would allow the character of the listener's headphones to shine. Having tested the LINA with multiple headphones, I can say dCS succeeded. The LINA DAC, LINA Headphone Amplifier, and LINA Master Clock work together to give me exactly what I want: a system with realistic, natural sound loaded with detail and clarity and the chops to make any headphone and any music sound good. I listen to a lot of Americana, which sounds phenomenal on the LINA. Classical, Jazz, and Acoustic Rock are other standout genres. There's not much that won't sound great on the LINA, but music with lots of instrumentation, complexity, and nuance is going to sound phenomenal. The LINA really is an audiophile's dream sound signature.
This is a true reference system for the most discriminating listener. If I absolutely had to find fault with the LINA, it would be the lack of a preamp stage. I understand that dCS wanted to focus on headphone listeners, but it would be nice to have the option to alternate headphones with, say, desktop monitors. However, my love for this product far outweighs that small critique. dCS is a company that knows patience is a virtue. dCS took their time with the LINA and got it right. During my visit to their factory in 2020, I observed their deep commitment to the development process for a reference product. They are an incredible group of passionate individuals and I will never forget my visit. Now let's get back to listening.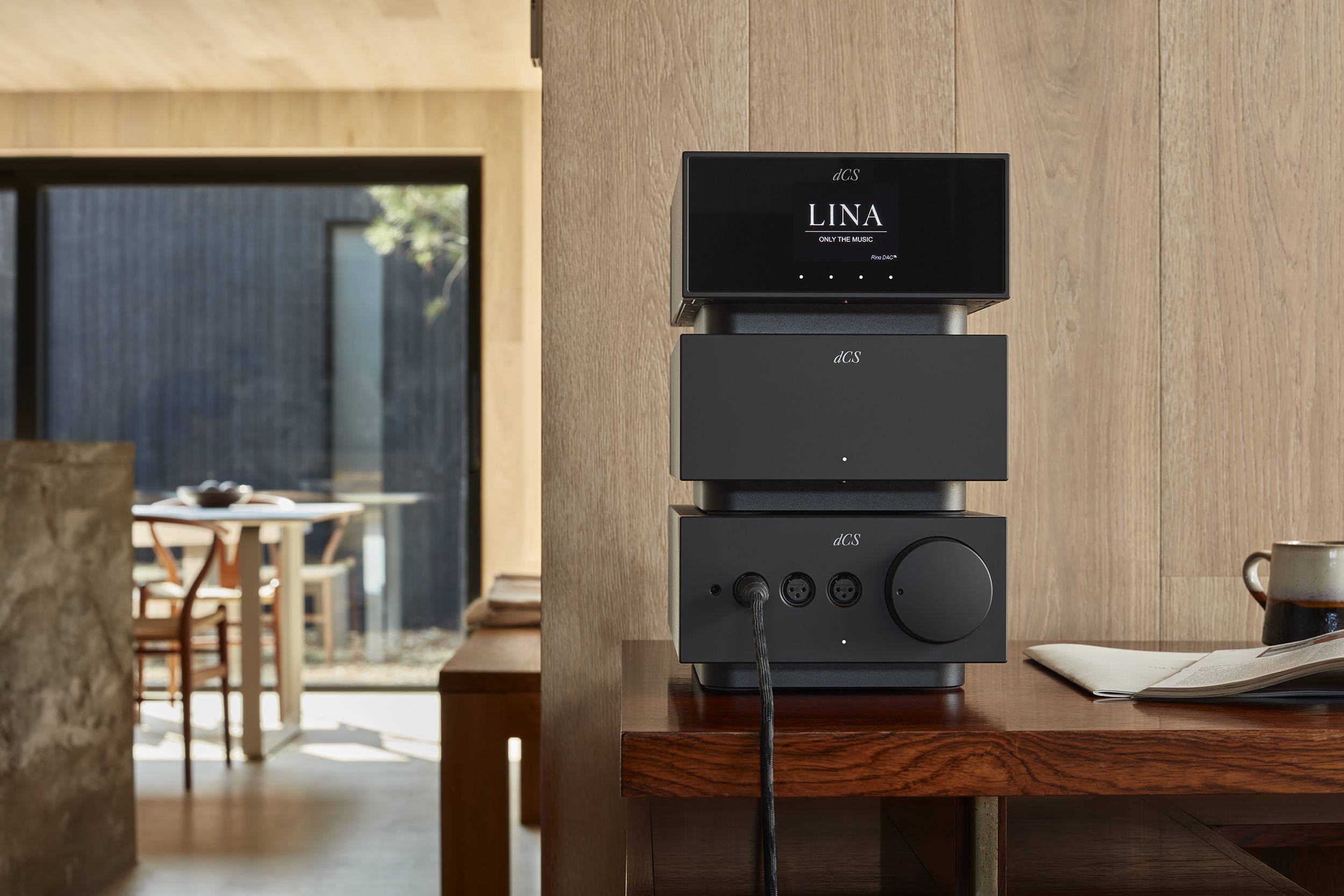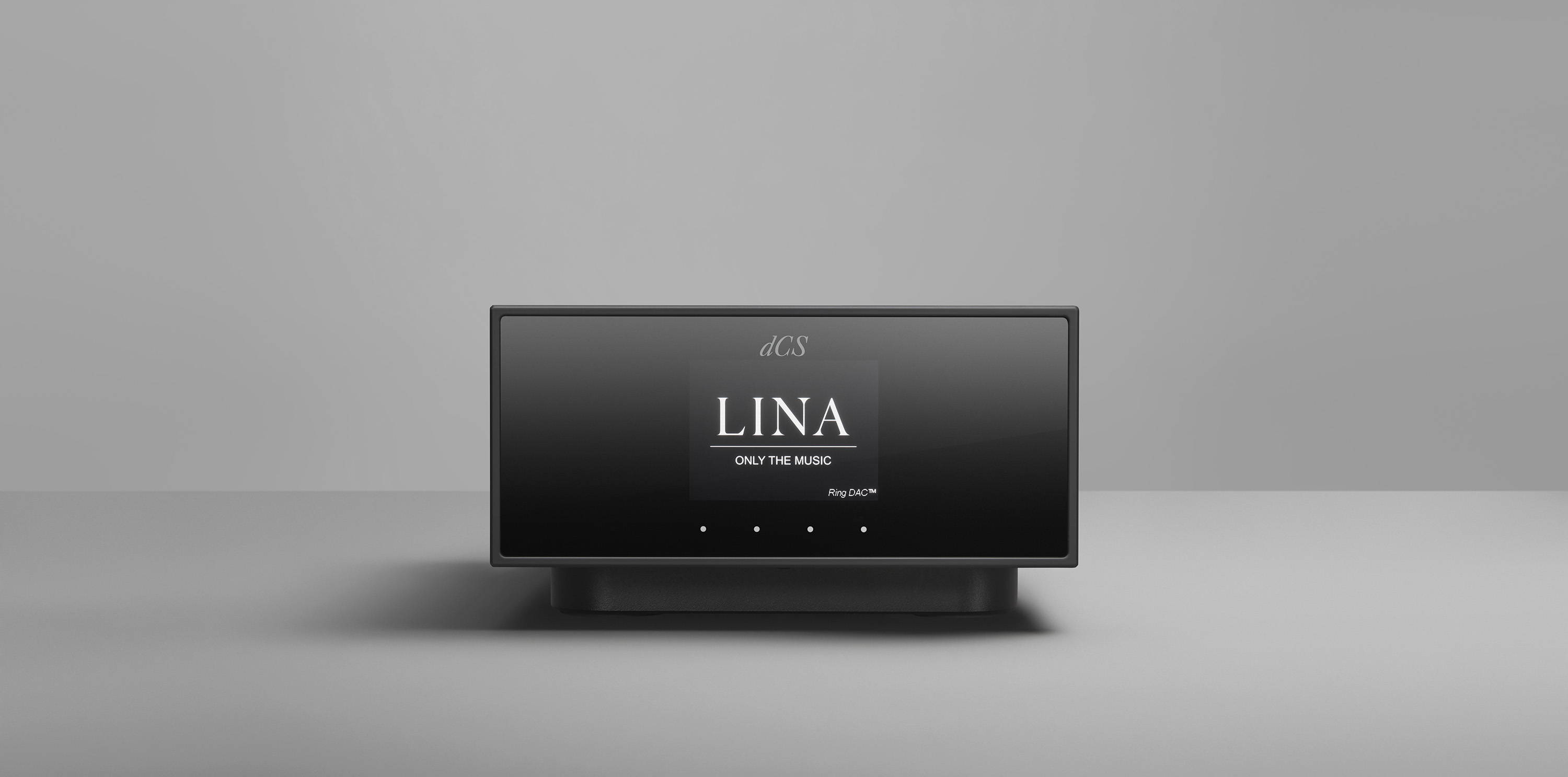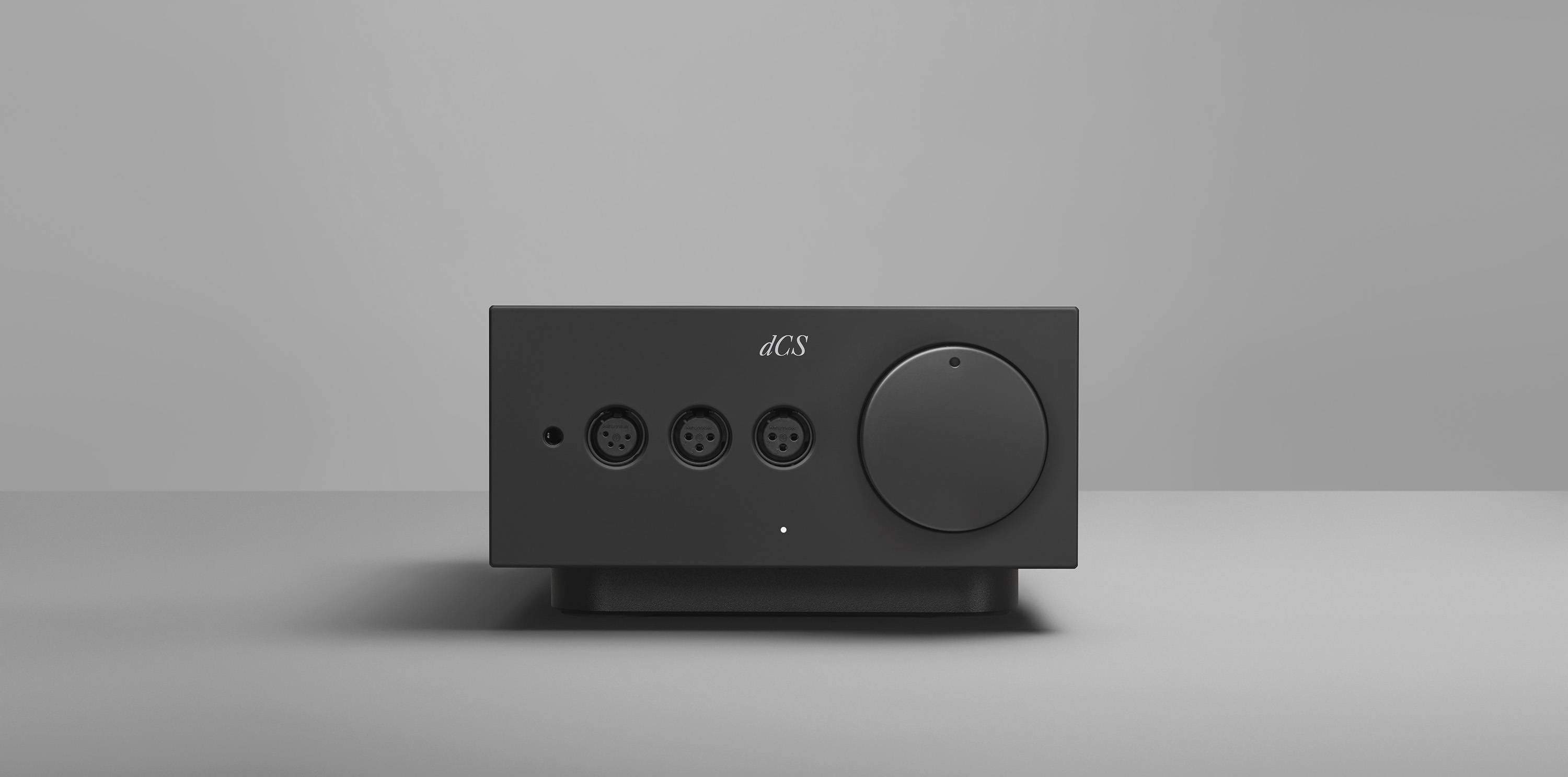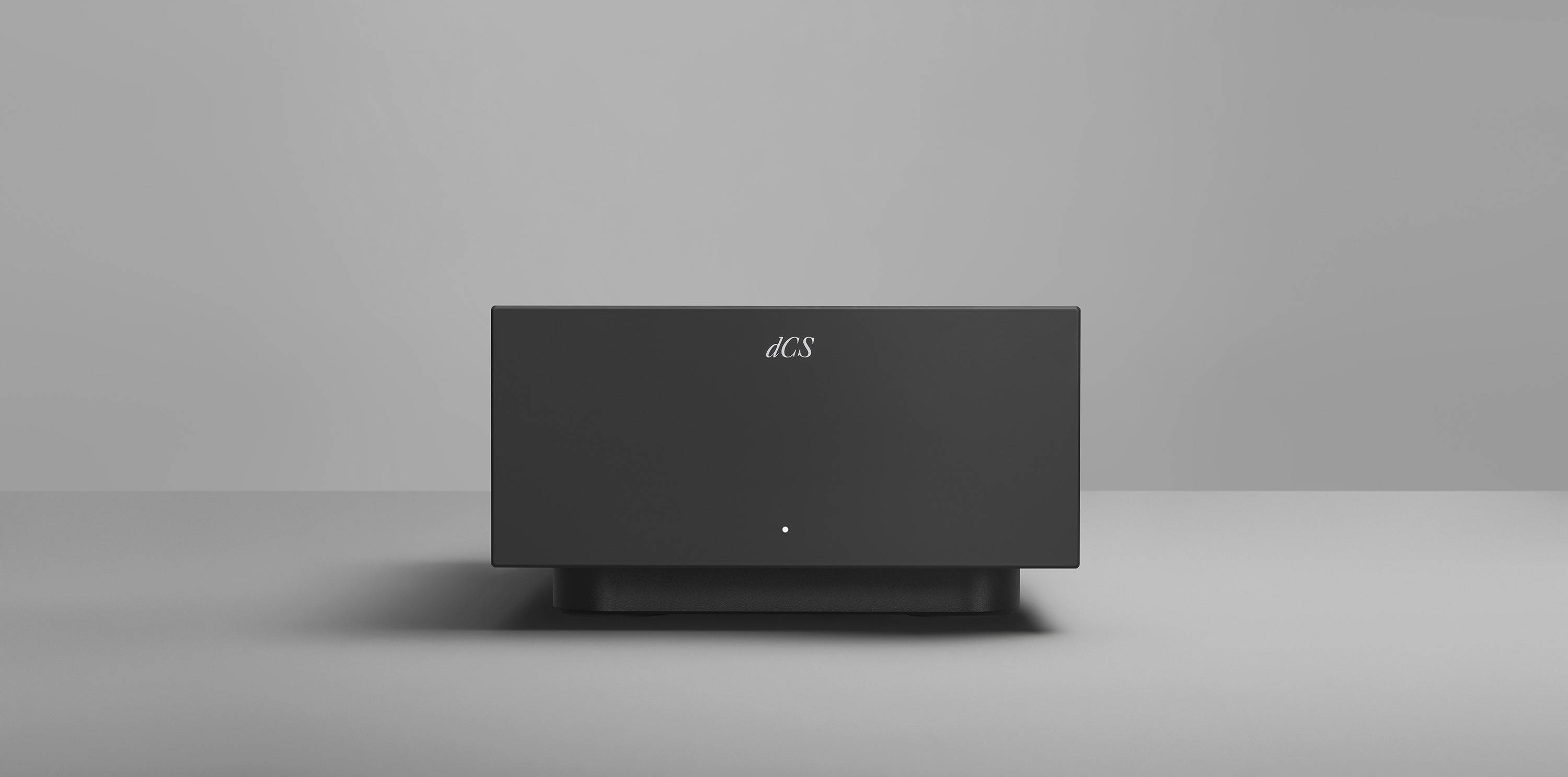 dCS LINA Network DAC
Power Cable (2m)
2x XLR Cable (.5m)
Ethernet Cable (2m)
Power Link Cable (.5m)
Getting Started Guide
Spotify Flyer
Welcome Letter
Display Cleaning Cloth
dCD LINA Headphone Amplifier
Power Cable (2m)
Lower Link Cable (.5m)
Getting Started Guide
Welcome Letter
dCS LINA Master Clock

Power Cable (2m)
2x BNC Cable (.5m)
Power Link Cable (.5m)
Getting Started Guide
Welcome Letter
dCS LINA Network DAC, Headphone Amp, Master Clock Overview & Technical Details
dCS LINA Review: Sound Quality & Features Explained
Additional dCS Video Resources
Discover a New HeadFi Experience from dCS
Dimensions/Weight: 121.5mm (H) x 220mm (W) x 339mm (D) 7.4kg; 4.8in (H) x 8.7in (W) x 13.3in (D) / 16.3lb
Electronics: dCS Ring DAC and Digital Processing Platform on flex ridged PCB; Stream Unlimited S800; Automatic voltage switching
Digital Inputs: 000dB SPL/1mW Sensitivity
Analog Inputs: 1 x stereo pair 3 pin balanced XLR; 1 x stereo pair unbalanced RCA

Network Interface: RJ-45 connector

Sample Frequencies & Formats: 44.1-384kHz; DSD 64, 128; Native DSD + DoP (input dependent); FLAC, WAV, AIFF, MQA
Streaming Compatibility: UPnP, Qobuz, Deezer, TIDAL, Internet Radio, Spotify, Apple AirPlay 2 (support at 44.1 or 48kS/s), RoonReady
Upsampling: Multi-stage DXD oversampling with switchable DSD
Word Clock: 2 x Word Clock inputs on 75 Ω BNC connectors; Will lock to 44.1-192kHz
Filters: PCM mode: 2 filters + MQA; DSD mode: 4 progressive filters
Crossfeed Settings: Standard crossfeed; dCS Enhanced crossfeed (E1); dCS Enhanced crossfeed (E2)
Power: IEC inlet & power switch on rear panel; 90-120v & 220-240v, 50/60Hz nominal; Automatic voltage switching; Power synchronised with other dCS control link products (RJ45
Frequency Response (set to filter 1): Fs = 44.1 or 48kS/s +/-0.1dB, 10Hz-20kHz; Fs = 88.2 or 96kS/s +/-0.1dB, 10Hz-20kHz -3dB @ >38kHz; Fs = 176.4 or 192kS/s +/-0.1dB, 10Hz-20kHz -3dB @ >67kHz; Fs = 352.8 or 384kS/s +/-0.1dB, 10Hz-20kHz -3dB @ >100kHz; DSD64 +/-0.1dB, 10Hz-20kHz -3dB @ >90kHz; DSD128 +/-0.1dB, 10Hz-20kHz -3dB @ >100kH
Residual Noise (6v output setting): 16-bit data: Better than –96dB0, 20Hz-20kHz unweighted; 24-bit data: Better than –113dB0, 20Hz-20kHz unweighted
Spurious Responses: Better than –105dB0, 20Hz-20kHz
L-R Crosstalk: Better than –115dB0, 20Hz-20kHz
Certification: CE / EMC; CCC; KC; FCC; Apple, Spotify, TuneIn, MQA & Roon
Dimensions/Weight: 121.5mm (H) x 220mm (W) x 356mm (D) / 7.5kg ; 4.8 in (H) x 8.7in (W) x 14in (D) /16.5lb
Electronics: Pure analogue design; Automatic voltage switching
Analog Inputs:1 x stereo pair unbalanced RCA, input impedance 48kΩ; 1 x stereo pair unbuffered balanced XLR, input impedance 16kΩ; 1 x stereo pair buffered balanced XLR, input impedance 96kΩ
Headphone Outputs:1 x dual 3-pin balanced XLR, right and left channel; 1 x single 4-pin balanced XLR; 1 x single ¼" (6.35mm) headphone jack

Power Link (synchronizing on/off state with other products): 2 x RJ45
Power: 90-120v & 230-240v, 50/60Hz nominal
Frequency Response: 1Hz-100kHz better than +0/-3dB
THD+N: <0.005% @ 1kHz 6V rms balanced output into 30Ω (80kHz bandwidth)
Channel Separation: Balanced input to balanced output into 30Ω. Better than 100dB @ 1kHz. Better than 80dB, 20Hz–20kHz.
Signal-to-Noise Ratio: 110dB 20Hz-20kHz A-weighted
(referenced to 6V rms balanced input and output)
Power Output: Balanced 2W into 30Ω; Balanced 0.48W into 300Ω; Unbalanced 1.6W into 30Ω; Unbalanced 0.2W into 300Ω
Certification: CE / EMC, CCC, KC, FCC
Dimensions/Weight:121.5mm (H) x 220mm (W) x 339mm (D) / 7kg; 4.8in (H) x 8.7in (W) x 13.3in(D) / 15.4lb
Clock Type: Grade 1 Master Clock, with oven-controlled crystal oscillators

Clock Accuracy: Better than +/-1 ppm when shipped over an ambient temperature range of +5°C to +45°C
Startup Time: Typically 10 minutes to rated accuracy
Word Clock Outputs: <0%
Power Link (synchronizing on/off with other products): 2 x RJ45
Power: 90-120v & 220-240v, 50/60Hz nominal; consumption 10W
Certifications: CE / EMC, CCC, KC, FCC