Bartok 2.0 Update Available for Download Beginning May 31, 2022
dCS Audio has introduced a software update for its Bartok streaming DAC/preamp/headphone amplifier. Bartok 2.0 is available as a no-cost update for existing dCS Bartok customers. Bartók 2.0 includes performance upgrades that had been exclusive to the dCS Vivaldi and Rossini platforms. Bartok 2.0 is a significant update to the mapping algorithm that controls the dCS Ring DAC. It also includes improvements to DSD upsampling and adds new filter options. It will be delivered as an update to the main FPGA software and Mosaic Processor. Mosaic 1.22 will be available for all dCS customers.
The Bartok 2.0 software update will be available for download on May 31, 2022. To update, customers will need to down the latest version of dCS Mosaic Controller via Google Play or the AppStore and then check for their dCS product for firmware update.
When installed, the following software versions will be displayed:
dCS Bartók Main software version: 2.0 (Bartók only)
dCS Mosaic Processor version: 1.22
dCS Mosaic Control version: 1.22
The dCS product's front panel will show the following information under VERSIONS:
Network: 508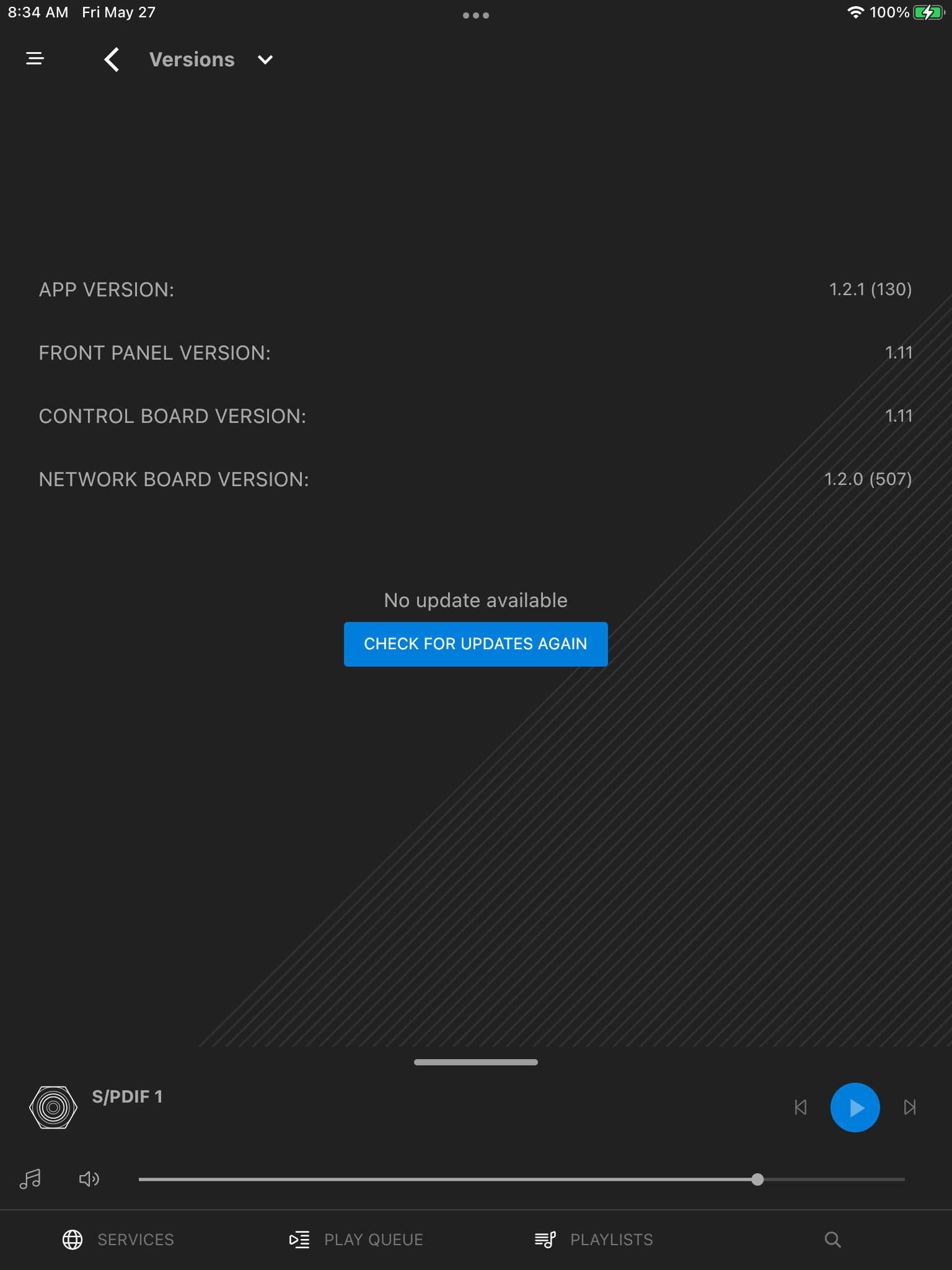 ---
New dCS Mappers Improve Performance and Flexibility
dCS Mappers originally designed for Vivaldi 2.0 and Rossini 2.0 are now available in the 2.0 update to Bartók. The dCS Mapper controls the way in which data is presented to the Ring DAC™ core. Bartok now includes three Mapper settings.
MAP 1 is the new default mapper. Here we drive the Ring DAC™ core at either 5.644 or 6.14MHz
MAP 2 is the classic mapper design, used on version 1 dCS products, this drives the Ring DAC™ core at either 2.822 or 3.07MHz

MAP 3 is an alternative design where we also drive the Ring DAC™ core at either 5.644 or 6.14MHz
---
Additional Performance Upgrades with Bartok 2.0
DSD 128 (DSD X2) Upsampling
Set to DXDx2 dCS Bartok now inserts a DSDx2 upsampling stage towards the end of the PCM oversampling sequence, before conversion to analogue. DSD upsampling settings can be accessed using either dCS Mosaic or via the front panel.
DSD Filter 5 Setting
DSD Filter 5 has a relaxed roll-off with a smoother phase response, which helps to remove much of the out-of-band noise. DSD FILTERS settings can be accessed using either dCS Mosaic or via the front panel. To support the Bartok 2.0 software update, dCS has also updated Mosaic. This update is available to all dCS customers as it also provides some minor fixes and stability improvements for dCS network products.
---
Combining a DAC, music streamer, upsampler, preamp, and optional headphone amplifier, the Bartok offers a remarkable experience for both headphone and stereo listeners. Since the Bartok's launch in 2018, dCS has provided updates to add new services, control features and user interface improvements. Bartok 2.0 is now released to bring true audio performance upgrades to the product.
---
dCS, based in Cambridge, England, has pioneered many state-of-the-art digital audio technologies during its more than 35-year history. Upsampling, oversampling, clocking, and PCM-to-DSD conversion are all areas in which the company has taken a revolutionary path, with several digital audio world firsts along the way. dCS never stops measuring, refining, and improving. Recognizing that technology is constantly changing, dCS has developed a flexible and modular product architecture that allows the company to continually invent new features and develop new capabilities. From the digital processing platform and Ring DAC™ circuits at the heart of dCS technology to the control and user interface systems, dCS products can be easily reprogrammed. This serves as "future proofing," allowing owners to continue improving the performance of their system throughout the life of the product. dCS' philosophy is to create products that are unrivaled in sonic and technical performance – products that deliver consistency, reliability, and performance like no other. It starts with all hardware and software being crafted in house. Every component is carefully chosen from the best suppliers, most of them within Britain. dCS follows a manufacturing and testing process that exceeds even the most demanding industry standards. The company uses an automated testing system that was originally designed to meet exacting military standards.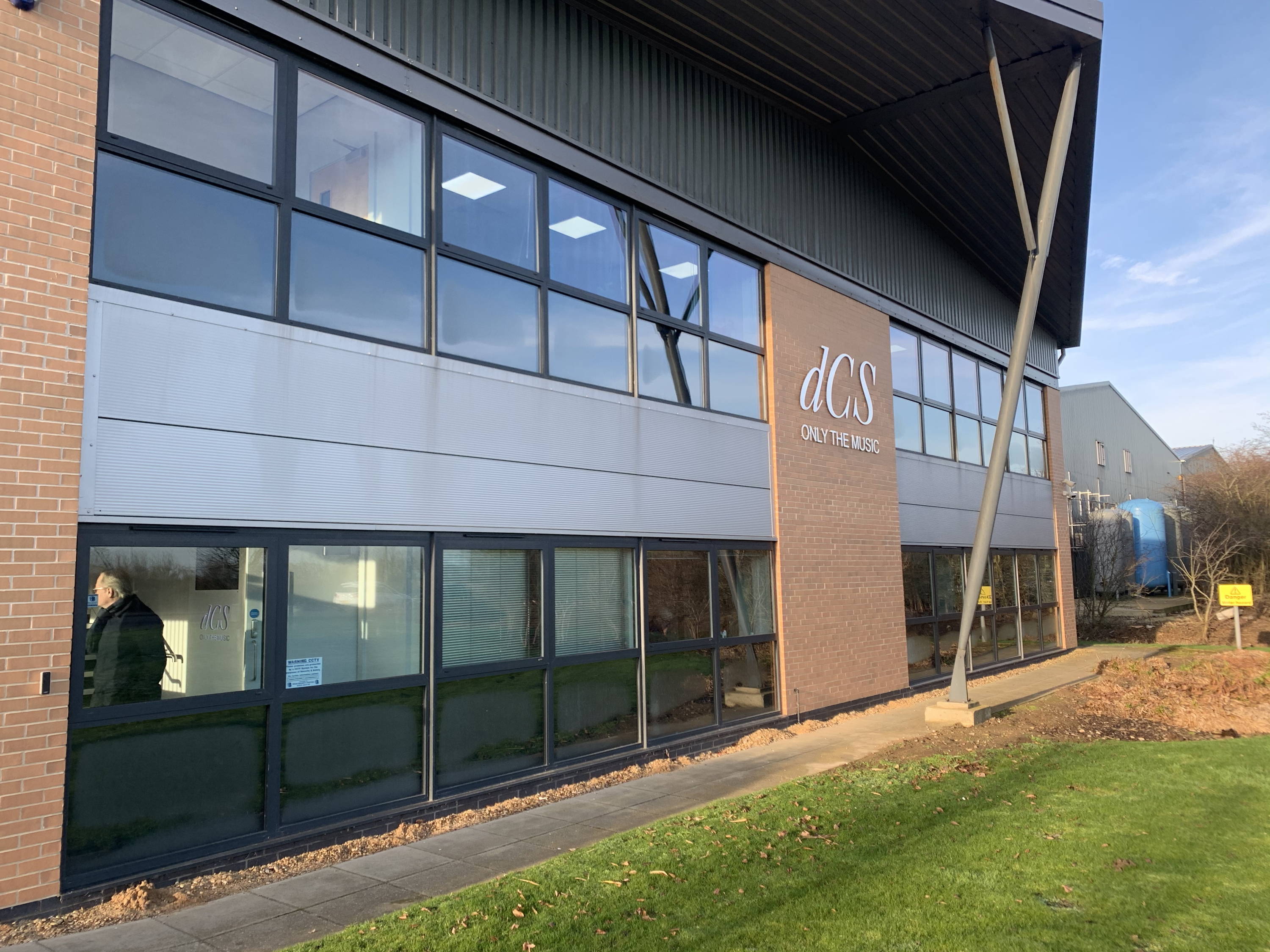 ---