True End Game Portable Sound
Last month I had the pleasure of taking a deep dive into the Cayin N7 DAP music player - it's an impressive music player, to say the least, but boy did I leave out one of the best things about it - how it sounds with the C9 amplifier.
The Cayin C9 amplifier is a portable headphone amplifier that pairs perfectly well with Cayin's DAP lineup (and any DAP with a line out for that matter). The N8ii and the N7 are premium music players packed with quality features and more importantly some magnificent sound fidelity. So if they're already high-end music players, how does the C9 make them better?
Hang tight kids, we're going on a high-fidelity adventure.
Dual amp class selection
Tube/Solid Date Dual Timbre
Fully balanced
Dual gain control, dual input mode
Pricey
Heavy/bulky for portable use
Cayin is a division of Zhuhai Spark Electronic Equipment Co. Ltd. The hi-fi company started out in 1993 manufacturing tube amplifiers under the brand name Spark. In 2003, the company began manufacturing audio products under the name Cayin. For the next 10 years, they focused on the two-channel market before venturing into personal audio. They launched a series of DAPs (digital audio players) and desktop audio products. Cayin also developed a series of portable audio products including portable amplifiers and in-ear monitors. Cayin products run the gamut in price as part of the company's effort to make quality audio available to a range of digital music enthusiasts.
---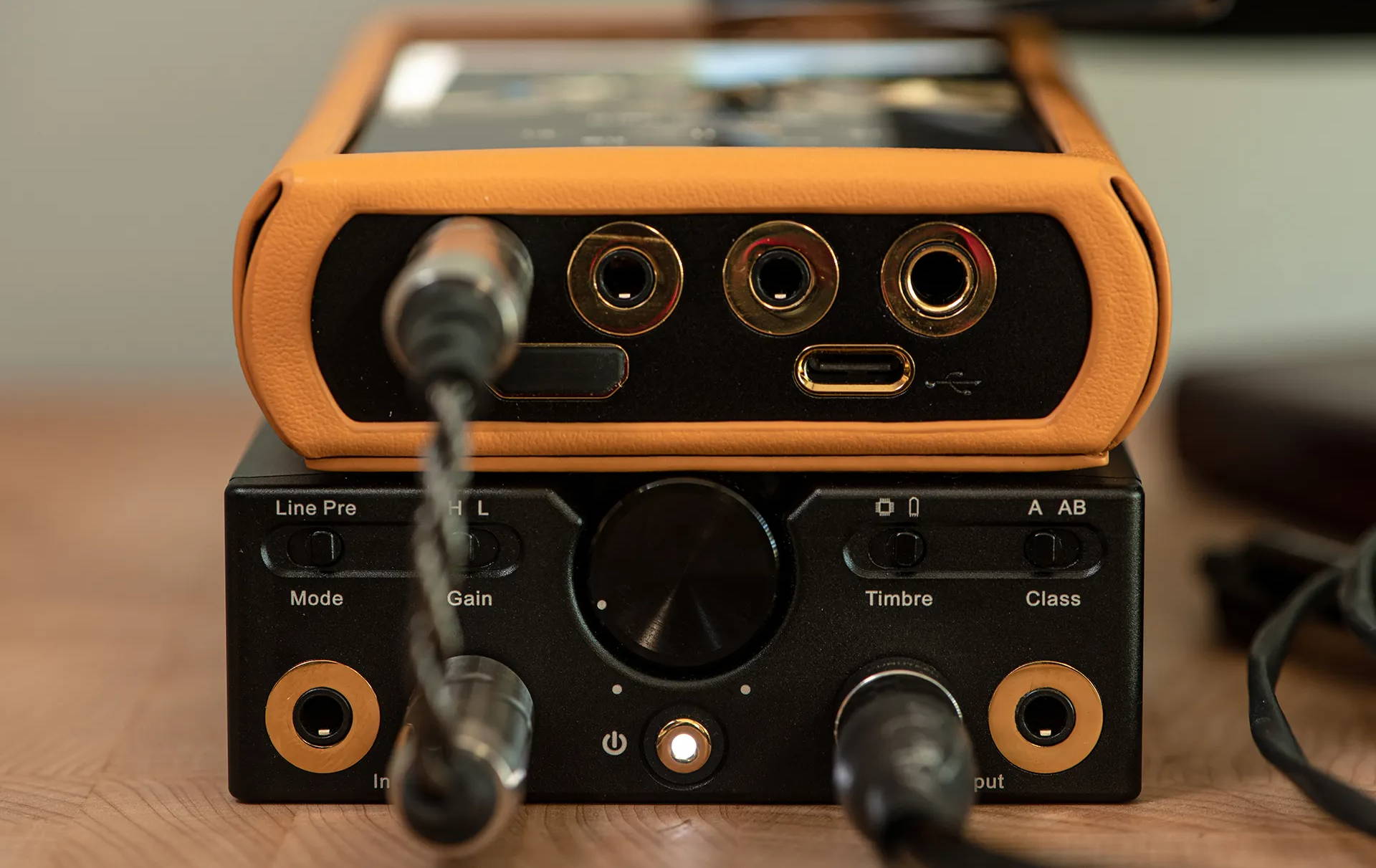 Tube/Solid State Dual Timbre
A/AB Class
2600mW p.c. 32Ohms
Fully Discrete, Fully Balanced
Line Input – SE/BAL
Pre-amp input – SE/Bal
4.4mm/3.5mm Input and output
SE/BAL Conversion
Electronic Volume Control
Modular battery USB-C QC3.0
5.5-15 Hrs Battery Life
160x80x28 (mm)
---
There's not much to talk about here other than the I/O selection. On the front of the amplifier, you'll find the Line/Pre selection switch, which appropriately switches the amp from Line mode to pre-amp mode (input). You have both 3.5mm unbalanced and 4.4mm balanced inputs. a High/Low gain switch, the volume knob, the power on push button, the solid-state/tube switch, the class A/AB amplifier switch, and the 3.5mm unbalanced and 4.4mm balanced outputs. On the back of the headphone amp, you'll find a 4-LED battery indicator and the lone USB-C charging port.
It's an elegant, yet simple design, milled from a block of aluminum. More importantly for an amplifier, it's incredibly effective at dissipating heat, which combined with the tube circuit can get pretty toasty. Simple, functional, and all the control you need at your fingertips. It's pretty interesting for a portable amplifier to have this much functionality and tonal variation, and we'll see how the settings affect the overall sound quality in the next section.
It is, however, notable to mention the accessories that come packaged with the C9. Inside the box, you'll find a 4.4mm to 4.4mm balanced cable, a 3.5mm to 3.5mm unbalanced cable, a USB-C charging cable, a screwdriver, and a set of extra screws. This is common for devices with internal tubes, as they can go bad and will need to be replaced sometime down the road. Also, if you're a tinkerer, you can always swap out the tube for another (variations in tone and power draw). The accessories can be accessed via the pop-down side of the main box - simply slide out the tray with the contents inside.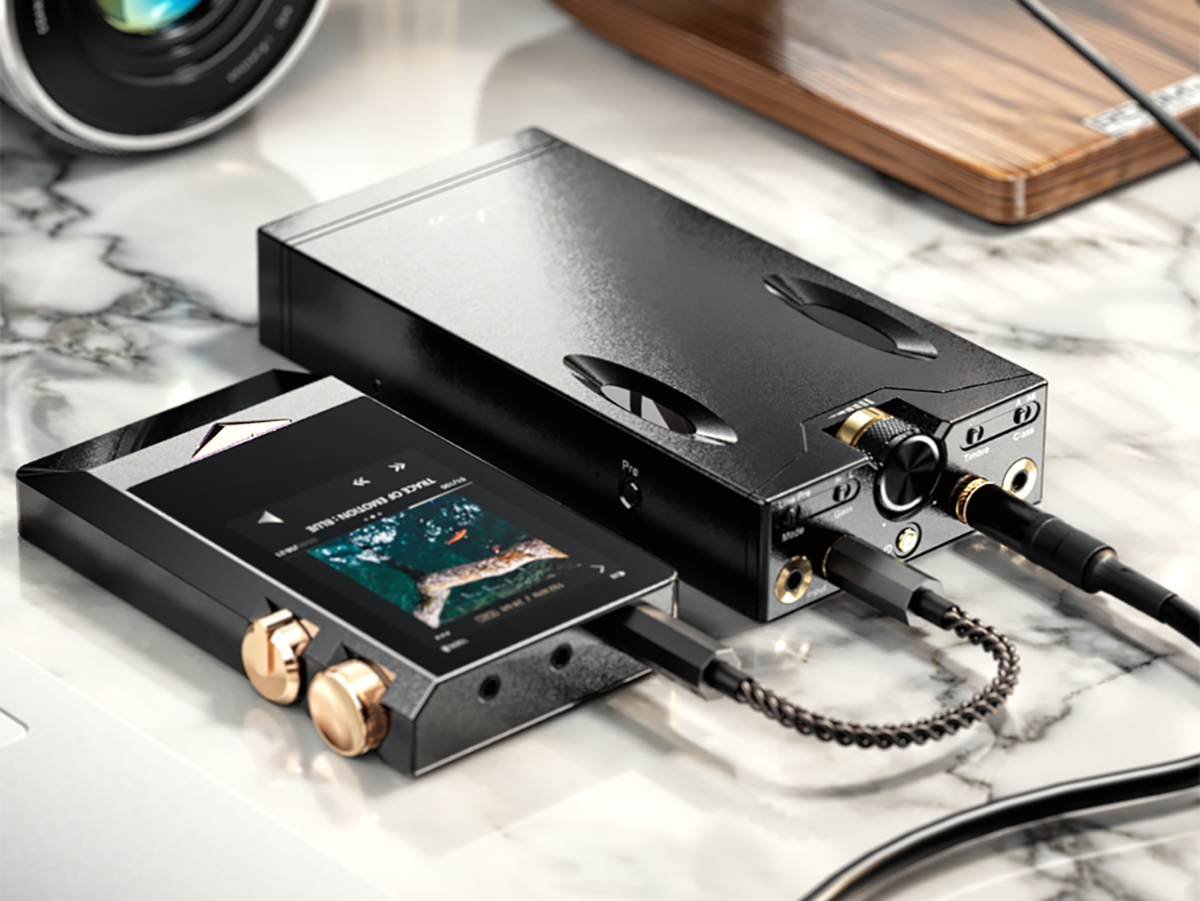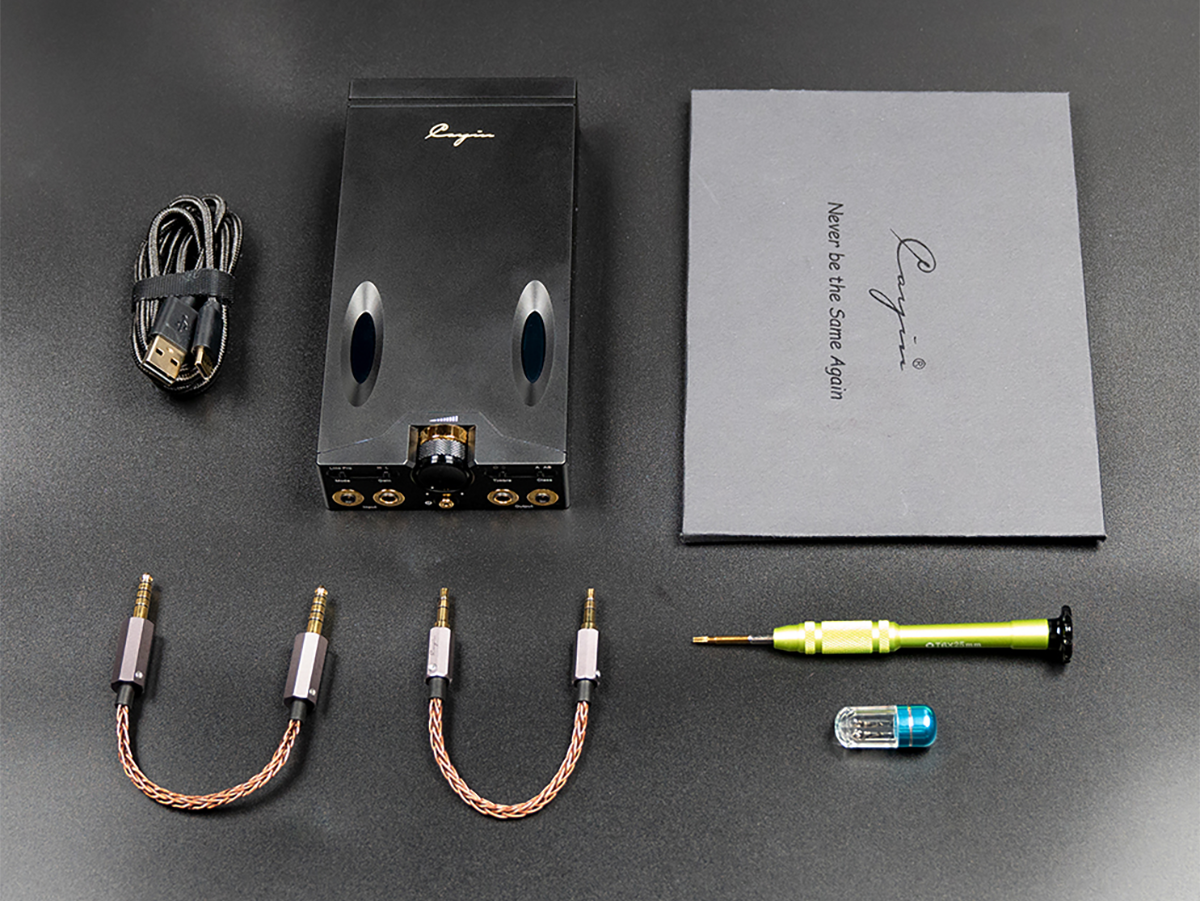 ---
So there are going to be multiple aspects of the range of sound produced by the C9 headphone amplifier due to the overall design. The switching of solid-state versus tube circuitry, or the switching from Class A to Class AB, is going to yield different sound characteristics from the amplifier. Even switching from balanced to single-ended connections will do the same. But therein lies the beauty of the C9 - all of these quality tonal variations at the flick of a switch based on how you prefer your music to sound. There are other amplifiers out there with filter options or proprietary sound enhancements, but the C9 offers a purist approach, and not only can you hear the difference between the various options, but they all sound great depending on what your music or equipment needs.
Personally, I preferred the sound of the Class A setting for more genres except for Rock. Class A is a more refined and smoother sound, with Class AB is less so, with more impact - much like a slight bass and treble boost (a common EQ setting for rock music). That being said, Rock was more exciting and dynamic and likely can be said for genres that need a larger sound and space.
Tubes versus solid-state settings will depend on the user and the genre specifically. The tube circuit does provide a warmer and smoother presentation over the solid state. Combined with the already natural presentation of the C9 amplifier, and genres like Jazz, R&B, Folk, Classic Rock produce a musical and vintage aura. It makes an already intimate song even more so, the richness of the tube makes for the perfect setting for those who like to get lost in the music. The solid-state on the other hand provides trades out the richness and smoothness of the tube for what I like to call Cayin's signature sound: natural-sounding, clean, and detailed, with plenty of representation in the low mids and bass.
Classical already sounds great on the N7. The genre sounds detailed, incredibly transparent, and has great separation. I A/B tested one of my main testing tracks, the finale to Mahler's 8th symphony: "Symphony of a Thousand." On the first listen I played directly out of the balanced output from the N7 (high gain setting, class A). The music was expressive, really shining in the top-end clarity, but leaving a lot to be desired in the low mids. Keep in mind that it didn't sound bad, but comparatively speaking, you know how something sounds based on how you've heard it on other systems, right? So for instance, with this piece in particular, and classical pieces with large choral ensembles in general, the low mids are a very important frequency range for choral works. The human voice has a lot of natural resonant tones that get lost in classical recordings because they either get masked by other competing frequencies in the string sections or the high frequencies (sopranos, descants) overpower the lower ones (exacerbated by forward or more analytical-sounding audio gear).
Cymbal crashes at the end can sometimes sound harsh or painful when listening to more forward-sounding audio gear, especially at high-volume listening levels. Switching over to the C9 output with the tube circuit and class A amplification, the mids suddenly come out of the woodwork. The C9 adds the weight and size of the choir that was missing in the N7 alone. It was there, I just never felt the size of the ensemble. The high-end detailing is retained, but the harsher frequencies are hidden behind a larger and taller soundstage, allowing the performance to play with more gravitas.
For me, that's the real value of the C9 - it isn't making bad recordings magically sound good, but rather making already great-sounding recordings retain the impact and presentation of the original recorded performance. It's subtle and not-so-subtle at the same time - this difference between a great DAP music player and realizing what makes it even better. It's not that anything is missing or lacking from the original N7, but it's certainly not end-game sound quality. The C9 gets it there.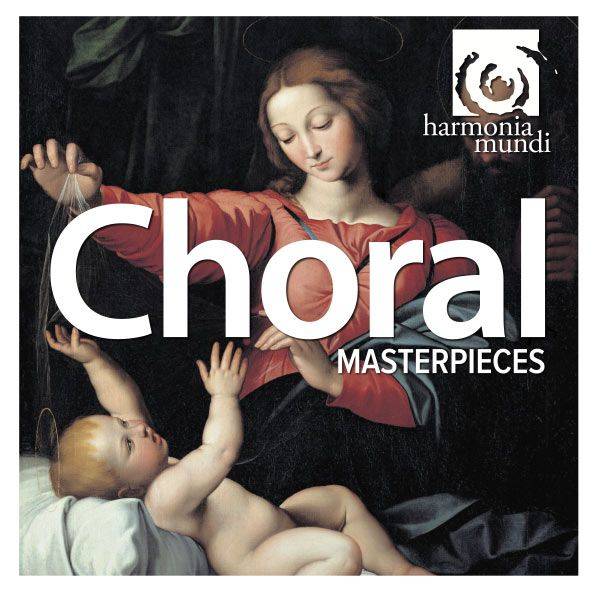 Symphony #8 in E-Flat Major, Part II
by Gustav Mahler
(Choral Masterpieces)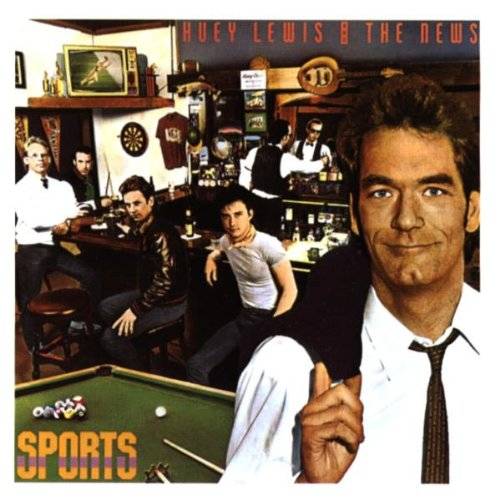 I Want A New Drug
by Huey Lewish and the News
(Sports)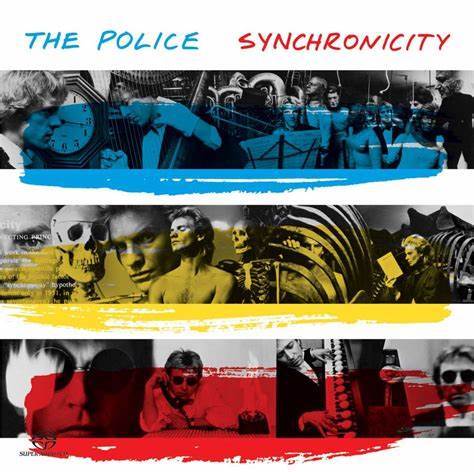 Walking In Your Footsteps
by The Police
(Synchonicity)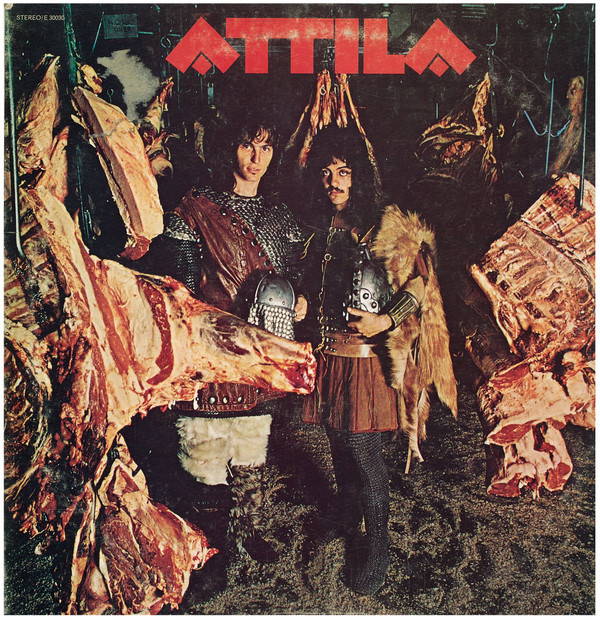 Wonder Woman
by Attila
(Self-Titled)
---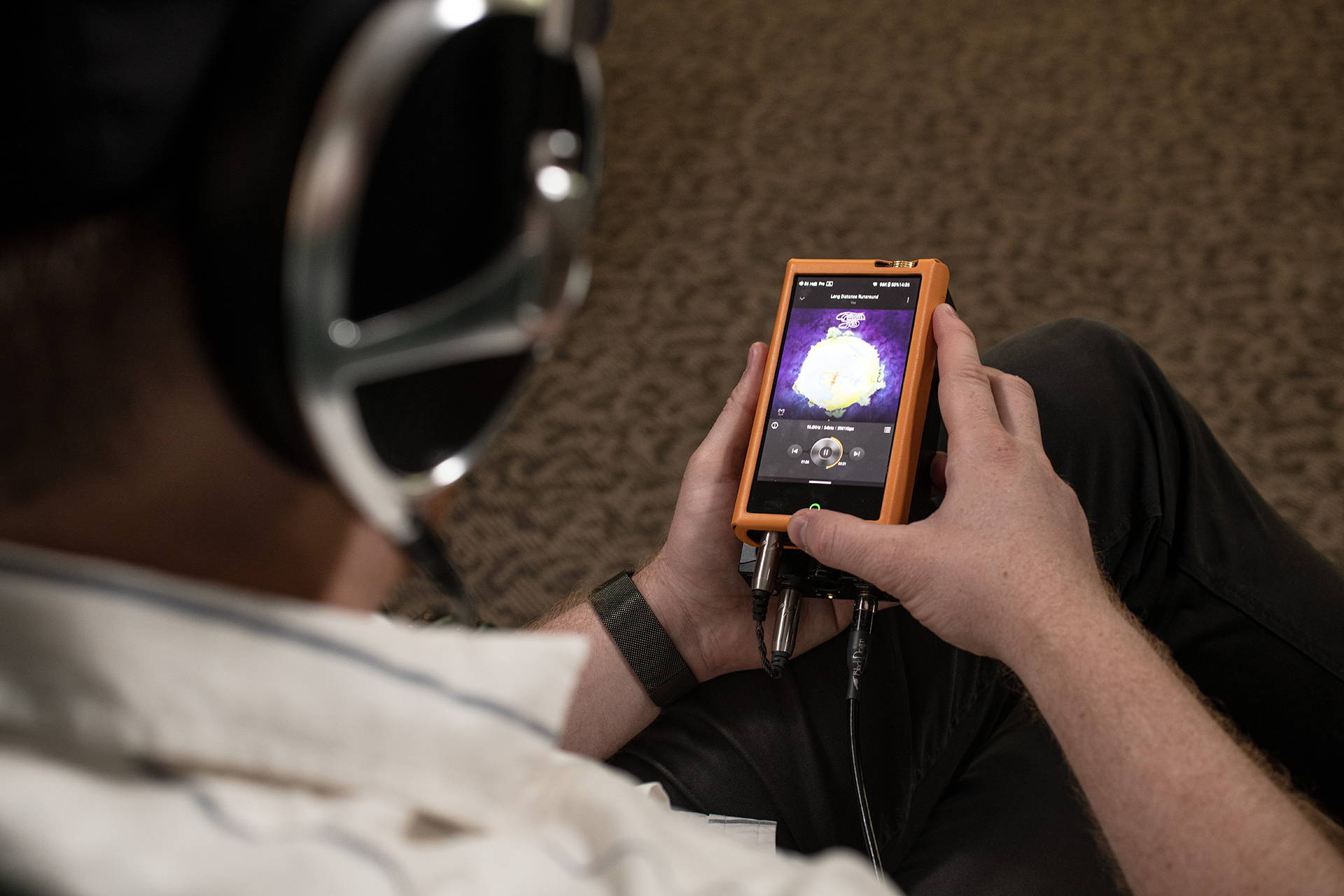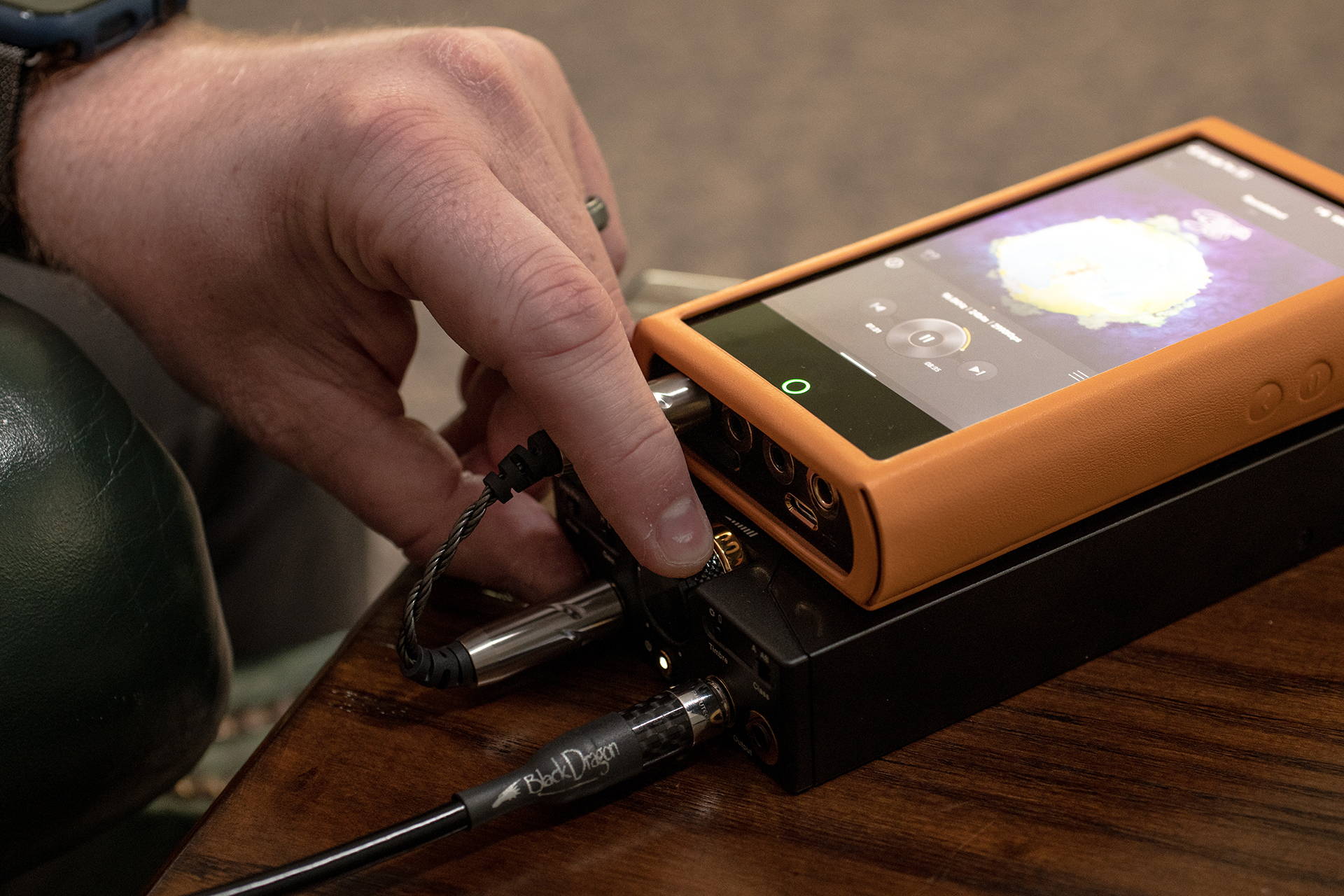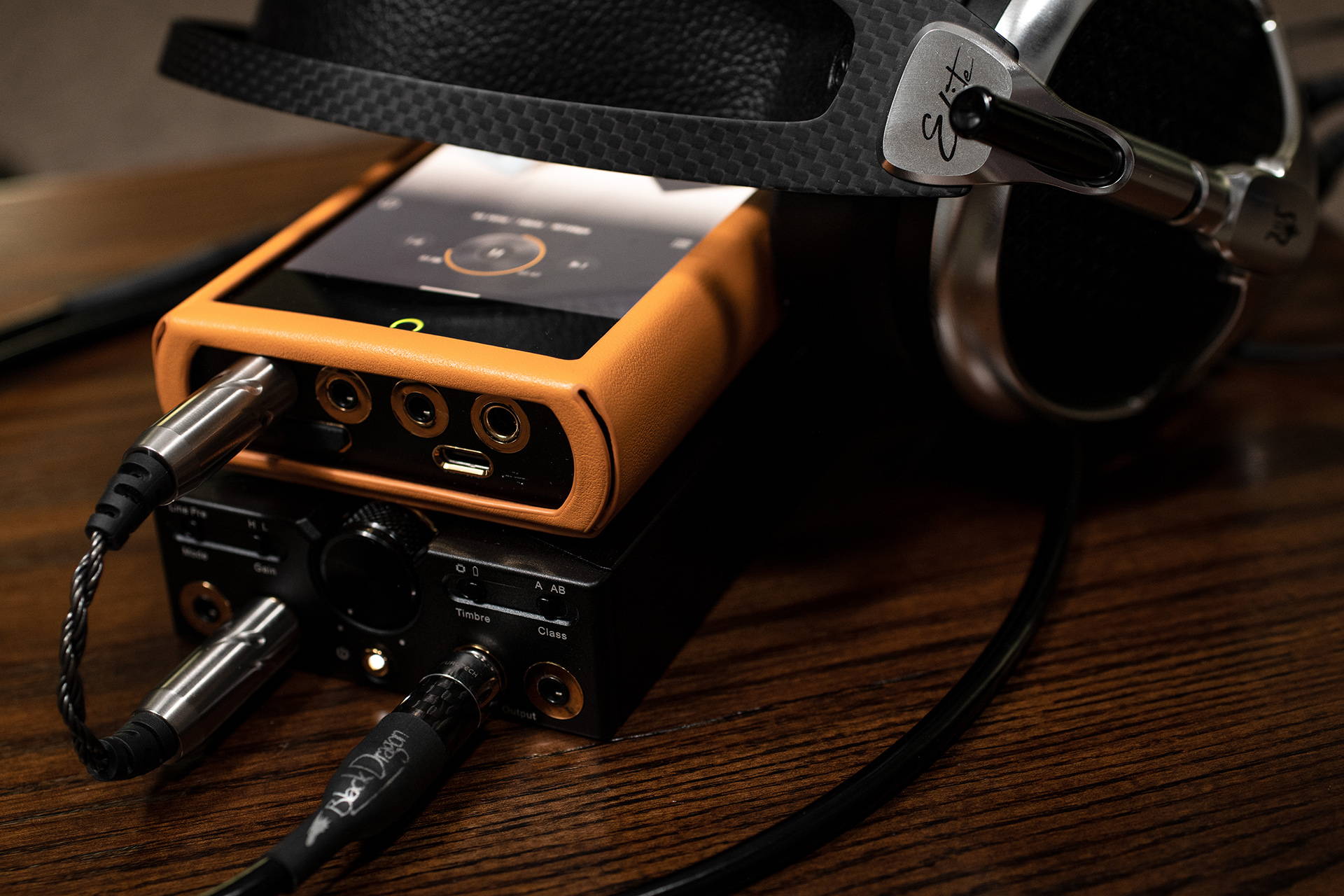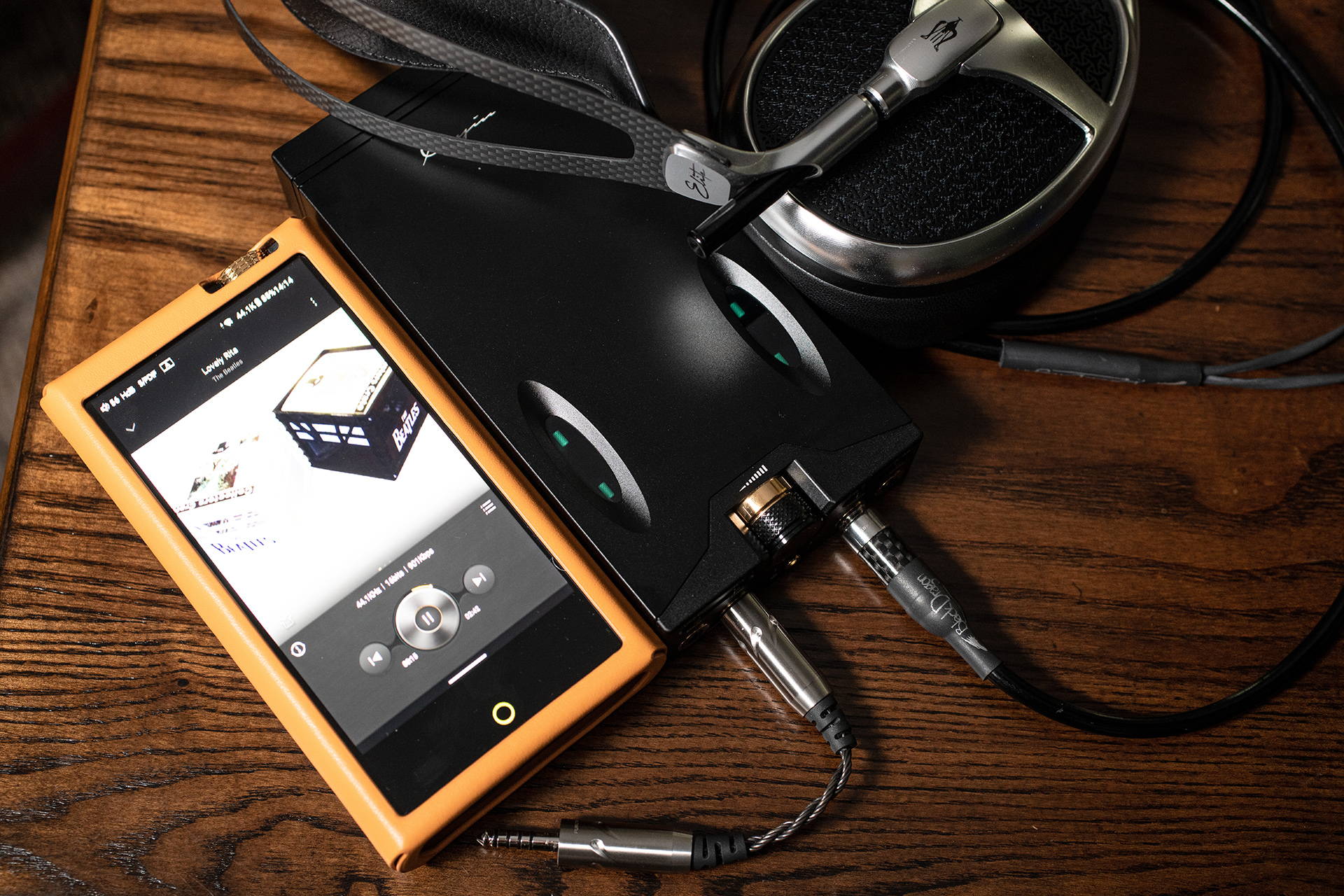 ---
Vacuum Tube or Solid-State: Your choice of timbre: vacuum tubes or solid-state. The C9 has a tailored-designed, fully balanced 40ch dual timbre circuit. It comes equipped with a quad set of Toshiba 2sk209 JFET and a pair of KORG Butube 6P1 double direct heated triodes. They're applicable to both single-ended and balanced phone output.
Vacuum Tube Timbre Circuit: This is a redesigned timbre circuit featuring the two miniature double direct heated triode (DHT) Nutube 6P1. Applicable to both single-ended and balanced output, with carefully implemented NFB, reduces THD+N to 0.03%. It delivers a euphoric and energetic presentation with the utmost delicacy.
Solid State Timbre Circuit: The solid-state option is a fully discrete buffer and amplification audio circuit. It's designed around two matched pairs of high-quality, low-noise audio frequency Toshiba 2sk209 JFET. They deliver a warm and rich timbre that is realistic and engaging.
Dual Amp Operation Mode: Switch between Class A and Class AB modes instantly. You can customize the sound signature to fit your personal listening preferences, music genres, and headphone pairings.
Class A Mode: Low efficiency and low distortion. Musical, smooth, warm, and lush sounding.
Class AB Mode: Higher efficiency and more dynamic. Clean, tight, great extension and slam.
Dual Gain Control: Choose between high and low gain modes. MCU controlled and optimized automatically.
Primary Gain: Custom designed 6dB voltage gain circuit.
Secondary Gain: Gain circuit in electronic volume control.
The C9 is designed with electronically controlled analog volume control with a 4-channel ALPS potentiometer with a pair of MUSES series low noise, low distortion resistance ladder stereo electronic volume.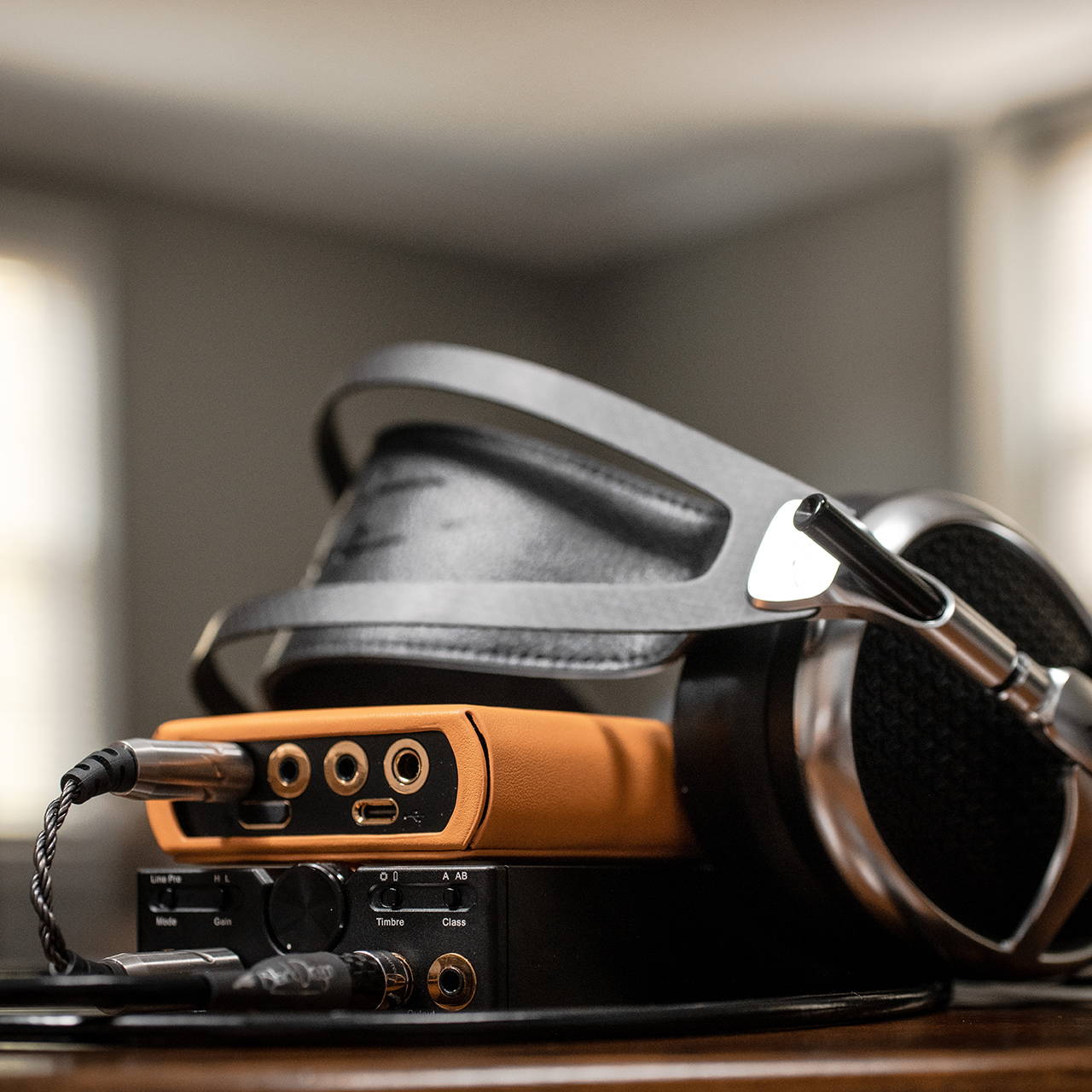 Dual Input Mode: Choose between line input and pre-amp input.
Line: receives fixed voltage audio signals from the line level output and functions as a headphone amplifier with local volume control.
Pre: receives variable voltage audio signals from the pre-amp output
Fully Discrete Headphone Amplifier: The C9 is equipped with high-quality 4-ch JFET and BJT-based fully balanced headphone amplification circuits for portable applications. To achieve the desired audio performance, the input signal is handled by a quad set of WIMA coupling capacitors and two matched pairs of LSK289 DUAL JFET differential amplifiers. The final output stage is composed of a matched quad set of doubled BJT in parallel, providing ample power for IEMs and headphones.
Effective Heat Dissipation: Cayin attached PBS (Pyrolytic Graphic Sheets) to components inside the C9 amplifier that generate the most heat. This was carefully designed for effective heat management to divert and dissipate heat energy efficiently, right down to the placement of the components themselves. The C9 portable headphone amplifier maintains consistently low temperatures due to this design.
Replaceable Battery Tray: The C9 amplifier contains a reliable power supply from 4x Sony VTC6 3000mAH 18560 Lithium batteries, with 8-12 mOhm low internal resistance and 30A maximum continuous discharge. Four batteries in series provide +/- 8.4V direct power. Dedicated power protection and management to ensure that all four batteries will be fully charged at the same pace. The C9 is compatible with QC3.9 and PD-compatible Fast Charging through the USB Type-C interface with an LED indicator to display charging and battery capacity status.
---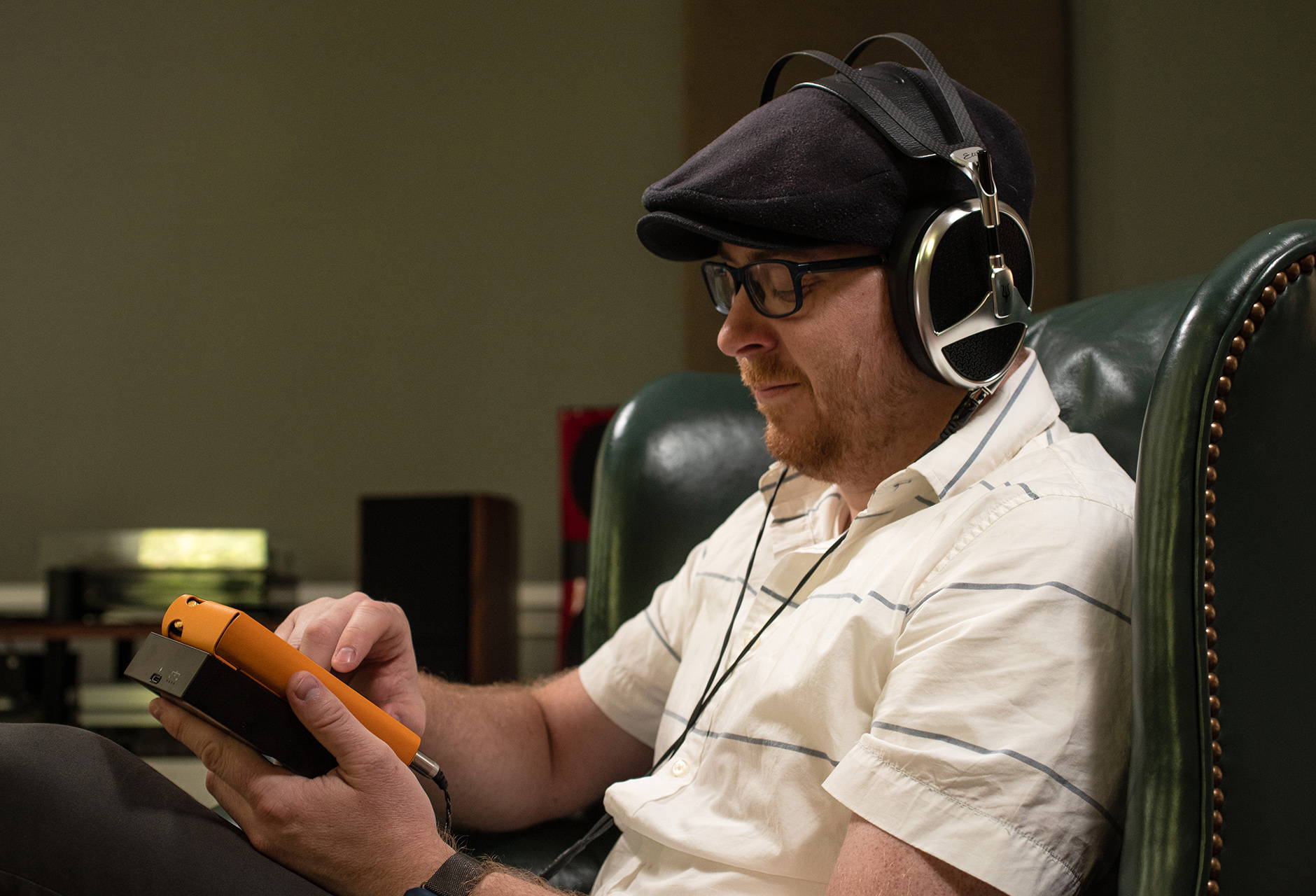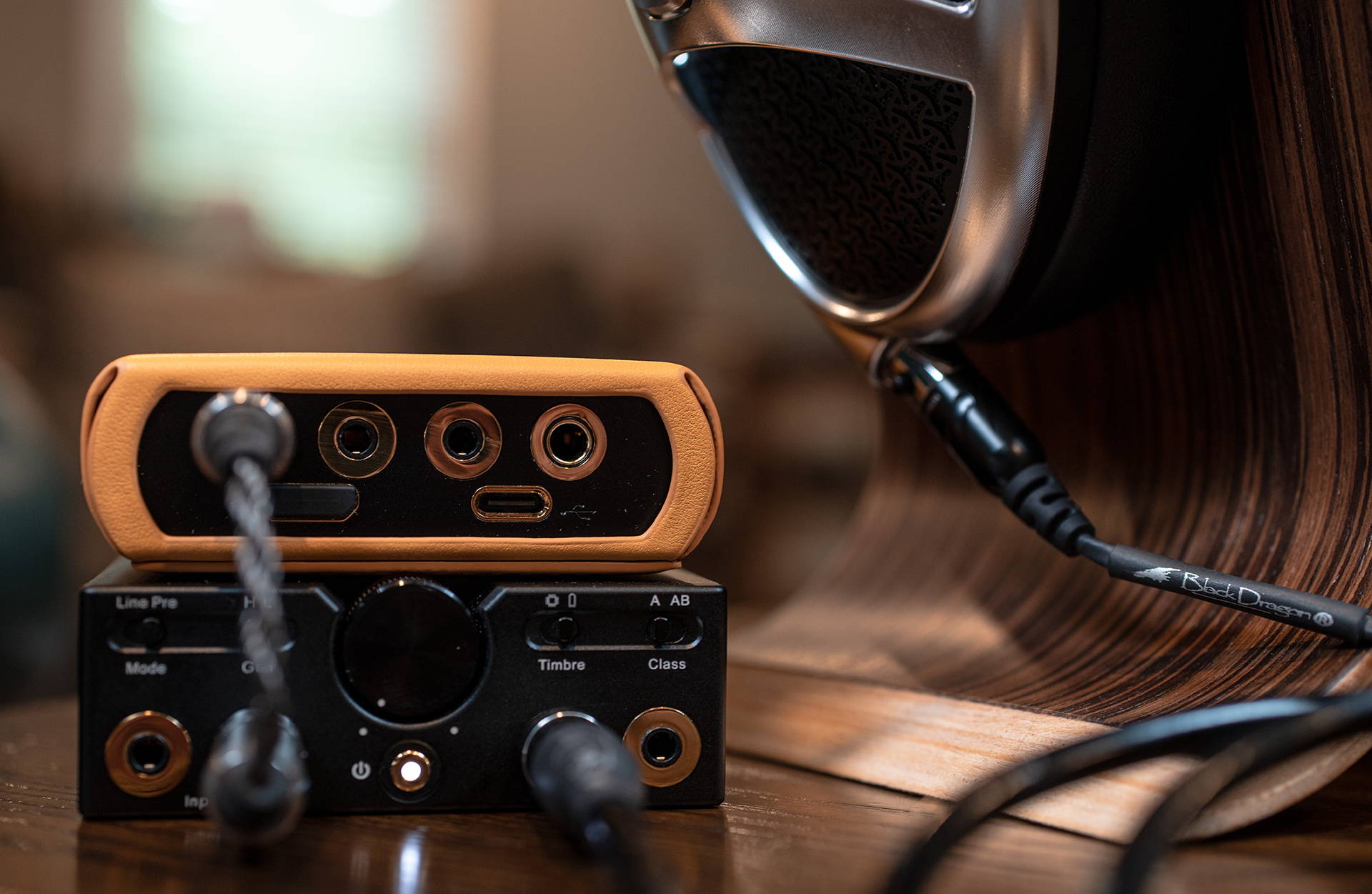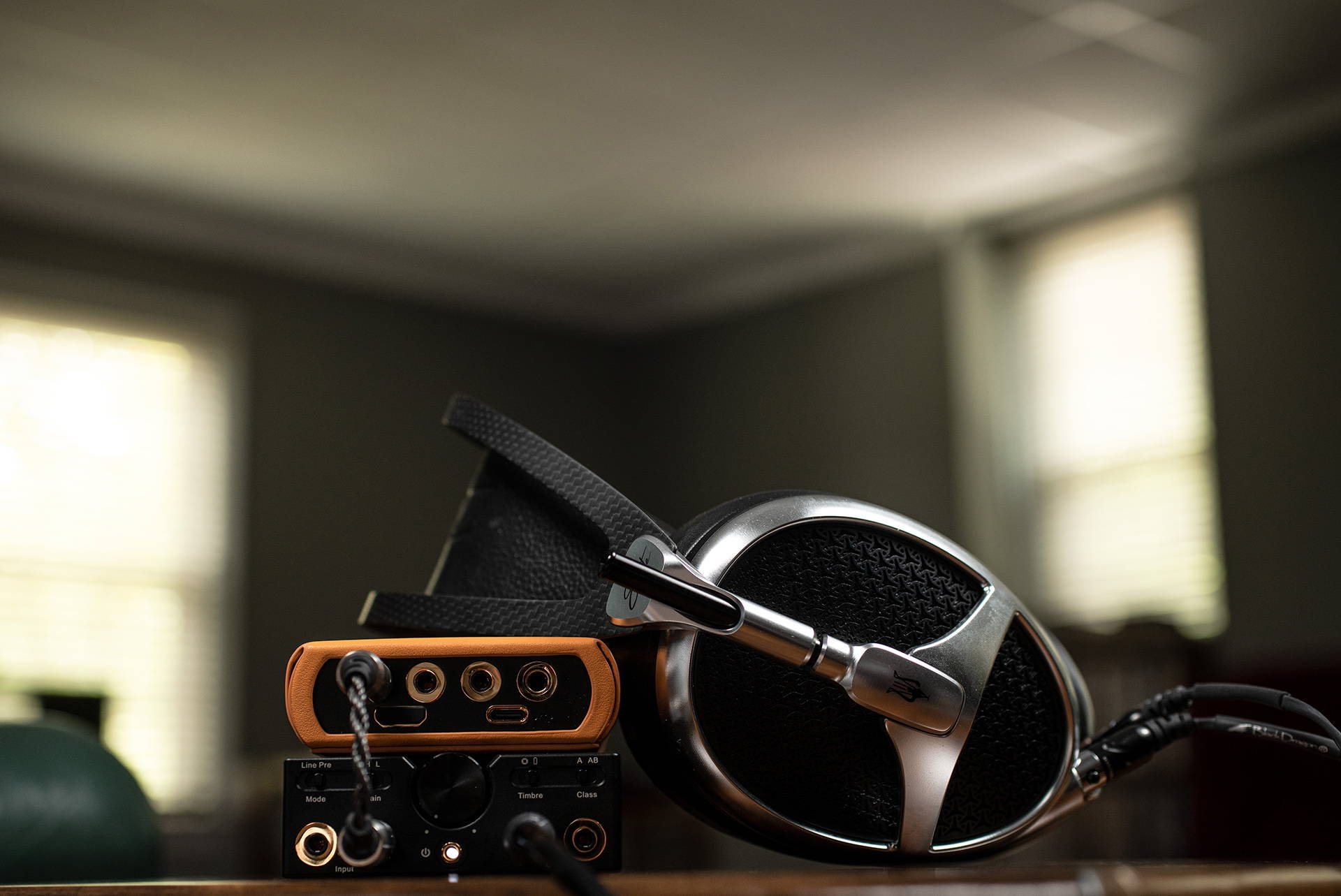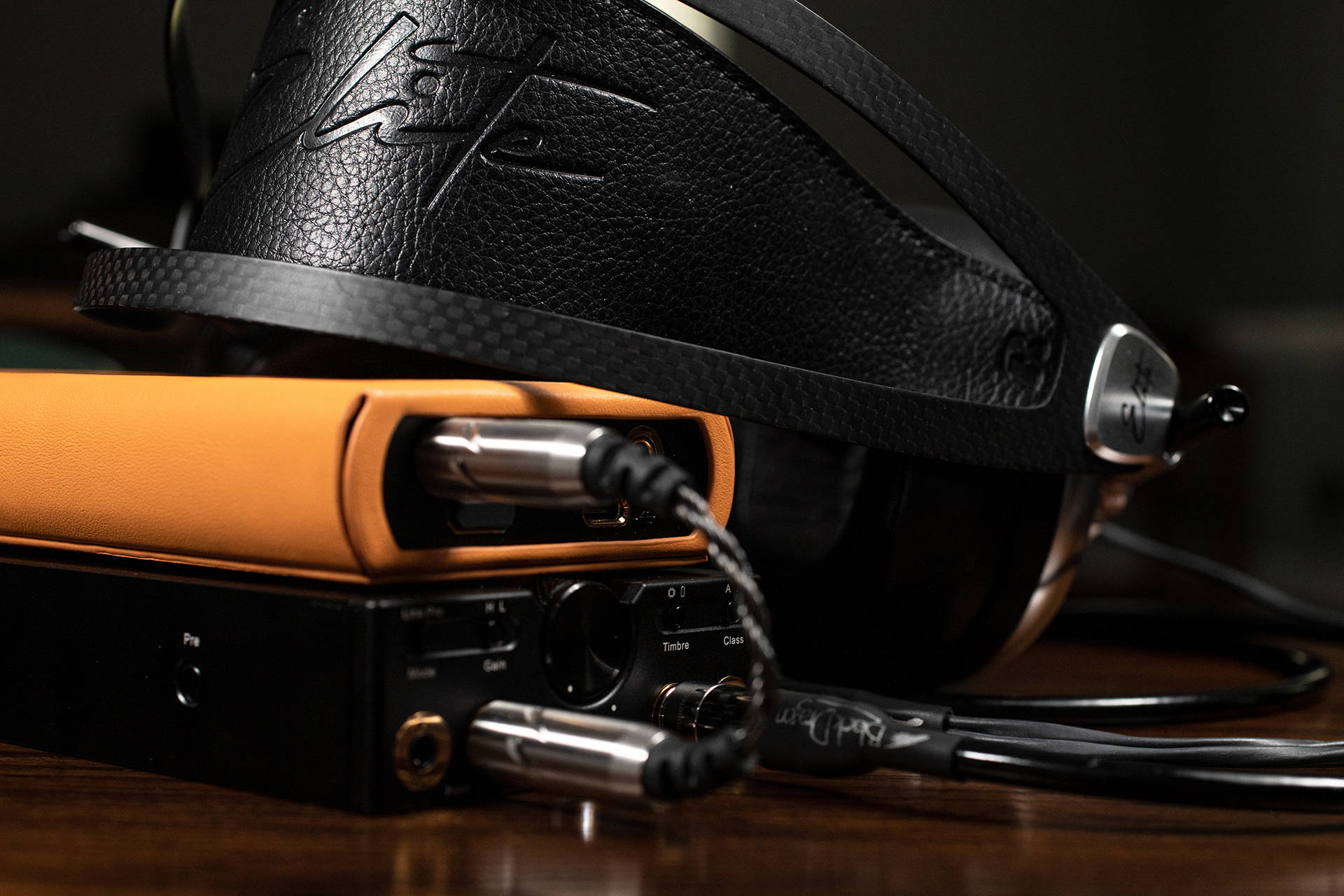 ---
For my testing session, I had the Cayin N7 DAP paired with the C9 Portable Headphone Amplifier, connected to the Meze Elite headphones with a Black Dragon Premium Cable for Meze Headphones. I also used a Silver Dragon Portable Mini IEM V2 Cable to connect the N7 music player to the C9 headphone amplifier via the line in/out ports.
Materials matter, and in the case of the Meze Elites and the connection from the N7 to the C9, copper and silver conductors provide enough change in the signature to finesse the sound I'm looking for. The Black Dragon Premium Cable for Meze headphones smooths out the Elite to my ears - providing a bit more beef in the mids and some additional thump in the lower frequencies. The Silver Dragon portable mini IEM cable connecting the music player to the headphone amplifier retains the excellent detail retrieval from the DAP.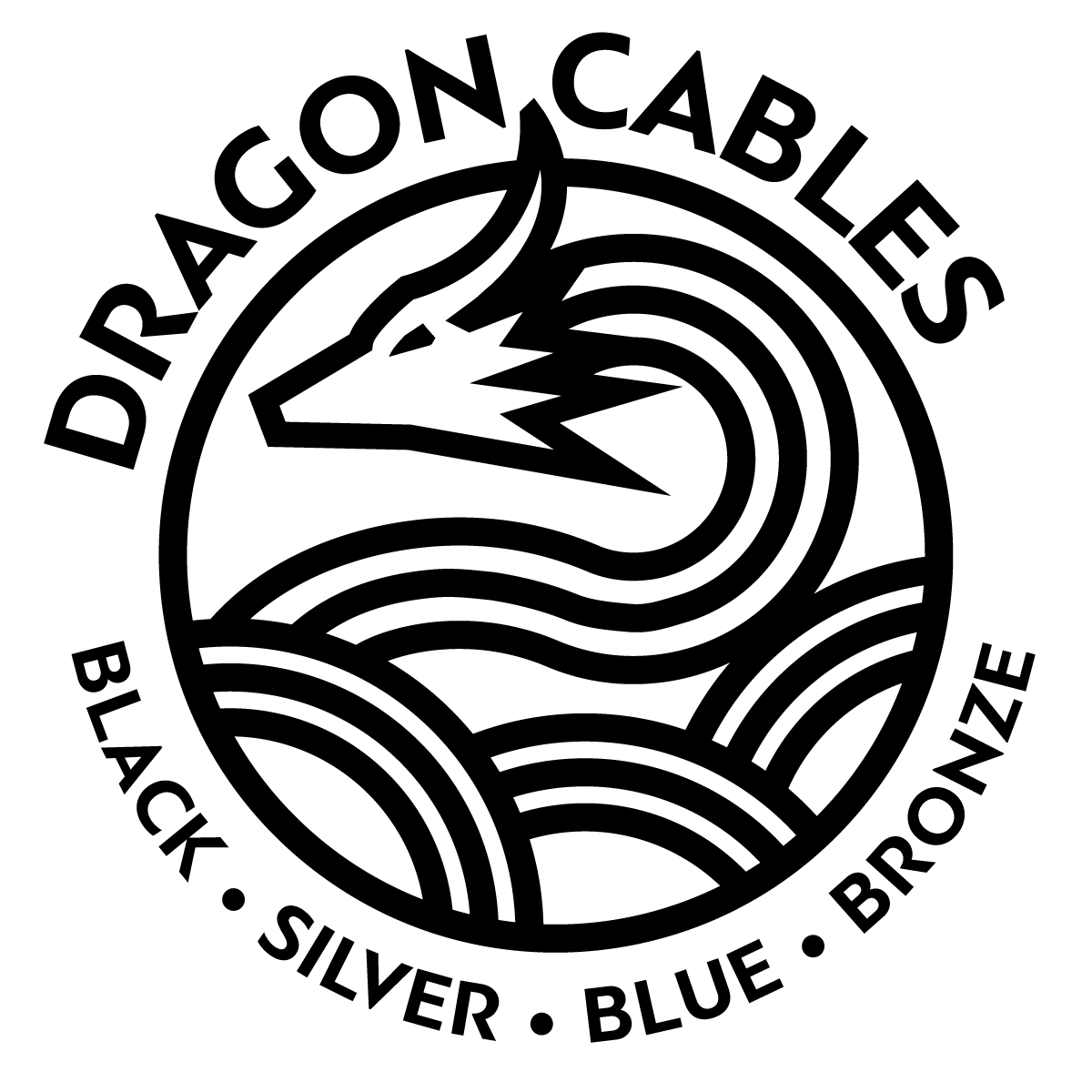 Generally, stock audio cables are manufactured with subpar materials, metals with impurities, poor geometries, and an overabundance of layers to make them look and feel like a fire hose. Inconsistency and lack of quality control in stock cables can lead to poor sound quality and a veiled sound vs what the musician intended for you to hear and feel from the music. Dragon cables are handcrafted with the highest standards and made to order according to your specific needs. At Moon Audio, we create a custom cable for you using the highest quality UP-OCC silver or copper conductors that can be manufactured. UP-OCC metals are void of impurities and are optimized for signal transfer and sound quality. We have one of the largest collections of audio and headphone connection options available online and we create limitless audio cable options depending on your specific gear and needs.
Why Dragon Cables?
You've heard the saying that a chain is only as strong as its weakest link, right? Well, the same applies to your brand-new audiophile-grade headphone or other audio components. The weakest link, in this case, is your stock cable or the cheap interconnects the manufacturer threw in the box just to get you up and running. Why is the cable always an afterthought, when it's just as important as the rest of your system? At Moon Audio, we use the best raw materials in our cables to unveil your music. We believe the materials matter and your audio cables should have the same care and craftsmanship that manufacturers put into their audio components and headphones. Audio cables are ultimately the connection to your music. The fact remains that cabling is often considered the last priority to that of the main product and a means to cut down the overall production costs. It's as simple as that.
---
Why would you need the C9 headphone amplifier from Cayin? If you already have the N7 and are looking to step up your audio game without having to upgrade the DAP to the N8ii, then the C9 can get you the end-game sound you are looking for. It's one of the best-sounding portable audiophile setups I've had the pleasure of listening to. The C9 as a standalone headphone amplifier also gives you a lot of tonal variety that other portable amps of this size just don't have: tube options, amp switching, balanced and unbalanced ins and outs, line and pre switch, high and low gain - It's an impressive amplifier that gives the listener the ability to tailor their music even more - and who's going to complain about that? If you're looking for a high-end portable amplifier for your Cayin DAP or any other music player, then check out the C9 to take it to the next level.
---
---
Cayin C9 Reference Portable Headphone Amplifier
USB-A to USB-C Cable
3.5mm to 3.5mm Short Unbalanced Cable
4.4mm to 4.4mm Short Balanced Cable
Screwdriver
Bottle with extra screws
Warranty/Manual
---
Headphone Amplifier Specification
Product Information
| | |
| --- | --- |
| Input: 3.5mm TRS, 4.4mm TRRRS | Timbre Circuit (Tube): KORG Nutube 6P1 X 2 |
| Output: 3.5mm TRS, 4.4mm TRRRS | Timbre circuit (SS): Toshiba 2SK209 JFET X 4 |
| Electronic Volume Control: MUSES72320 X 2 | Input Differential Amp.: LIS LSK489 JFET X 4 |
| Battery: Sony US18650VTC6 (3000mAh 3.7V) X 4 | Charging: USB Type-C (QC3.0) |
| Dimension: 160 x 80 x 28 (mm) | Net Weight: 550 (+5g) |
Battery and Duration
Battery Duration
| | | | |
| --- | --- | --- | --- |
| Timbre | DAO | Single-Ended (3.5mm) | Balanced (4.4mm) |
| | Class AB | ~15 Hours | ~10 Hours |
| Solid State | Class A | ~12 Hours | ~7 Hours |
| | Class AB | ~9.5 Hours | ~9 Hours |
| Vacuum Tubes | Class A | ~8 Hours | ~5.5 Hours |
Note:
Test condition: Input of a standard line level audio signal, volume at 10 o'clock position, lo gain, connected to 32Ω headphones.
Charging time might extend if the four lithium batteries are in different voltage (capacity).
Charging
| | | |
| --- | --- | --- |
| Condition | Standard Charger (5V-2A) | QuickCharge 3.0 |
| Time | os 6 Hours | ~3 Hours |
Headphone Amplifier Audio Specification
Headphone Output
| | | | | | | |
| --- | --- | --- | --- | --- | --- | --- |
| Setting | | | | | | Test Condition |
| Loading | | 16Ω | 32Ω | 150Ω | 300Ω | |
| Power 3.5mm SE | Tube/Solid State | 1200mW | 700mW | 160mW | 80mW | High/Low Gain |
| Power 4.4mm BAL | Tube/Solid State | 4100mW | 2600mW | 640mW | 320mW | High/Low Gain |
| Freq. Response | Tube/Solid State | 15Hz-60kHz (+0.5dB) | 15Hz-60kHz (+0.5dB) | 15Hz-60kHz (+0.5dB) | 15Hz-60kHz (+0.5dB) | High/Low Gain |
---
Cayin N7 DAP Music Player Review Video
These Flagship Music Players are the Best Money Can Buy
---