"Every Note as the Artist Intended"
"She's got the whole world in her hands ..."
Well, maybe not the whole world, but a high-quality DAP (digital audio player) that fits comfortably in your palm and is easy to control with just one hand. Seriously, I really enjoy how smooth and weightless (5.8 ounces!) the NW-ZX507 Sony Walkman feels in my hand. The rounded edge design and slim profile make this an ergonomic joy.
The ZX507 is a digital audio player that gives you everything you need for a high-resolution music experience on the go. We're talking major ease of portability! Of course, you may find yourself reaching for this compact beauty when you're at home, too -- it sounds that good!
Featuring an Android Operating System, the ZX507 is essentially an Android phone -- minus the phone. It's got a bright and responsive display screen, intuitive controls, full support for streaming apps, 64GB of internal storage, native DSD and MQA playback, and a rich, musical sound. The ZX507 is an update to the NW-ZX300 model and sits in the midrange between the A series and the WM series of Sony's portable music players. Moving away from Sony's proprietary Linux platform, the use of Android 9.0 with full Google Play Store support coupled with built-in Wi-Fi allows you to stream music via apps such as Qobuz and TIDAL. You can also connect to a PC to access your music collection. Enjoy streaming high-resolution music thanks to LDAC, Sony's premium wireless CODEC. With three times the bitrate of standard Bluetooth technology, you get a superior listening experience.
Sony promises the NW-ZX507 will take your digital music collection to another level. By capturing and reproducing digital audio at a higher rate than CDs (24-bit/96 kHz and beyond), you get closer to the original studio recording ... with "every note as the artist intended."
---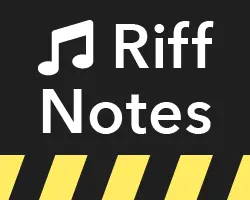 Pros:
Wi-Fi compatible for direct download and streaming

Supported by Android

USB Type-C port

(a proprietary Sony Dock cable is not needed!)

NFC one-touch and Bluetooth

for instant connectivity

Balanced

4.4mm output

Warm, musical

sound

Lightweight

; fits in palm
Cons:
Battery life could be better
Potential Android security issue
---
First Impressions & Appearance
Sliding the player out of its case, I was struck by the sleek, compact design of the NW-ZX507. It's housed in a rigid anodized aluminum milled frame. According to Sony, this material provides strong resistance to electrical noise, helping the ZX507 deliver clear, powerful bass. The power, volume, and playback controls are located on the right side of the player. Tiny bumps on the "volume up" and "play/pause" buttons allow you to control the device even when you're not looking. There is also a hold slider so you don't accidentally disturb playback while the player is in your bag or pocket.
On top, marked by gold circles, are two headphone jacks. You have a standard 3.5mm minijack stereo headphone output (unbalanced) and a balanced 4.4mm output for compatible high-performance headphones, earphones, or IEMs. USB-C output and microSD card slot are located along the left side of the player.
The 3.6-inch touchscreen display with an HD resolution (1280 x 720 pixels) is glossy, bright, and responsive. I do wish the display covered the length of the screen, though (which would make it close to 5 inches).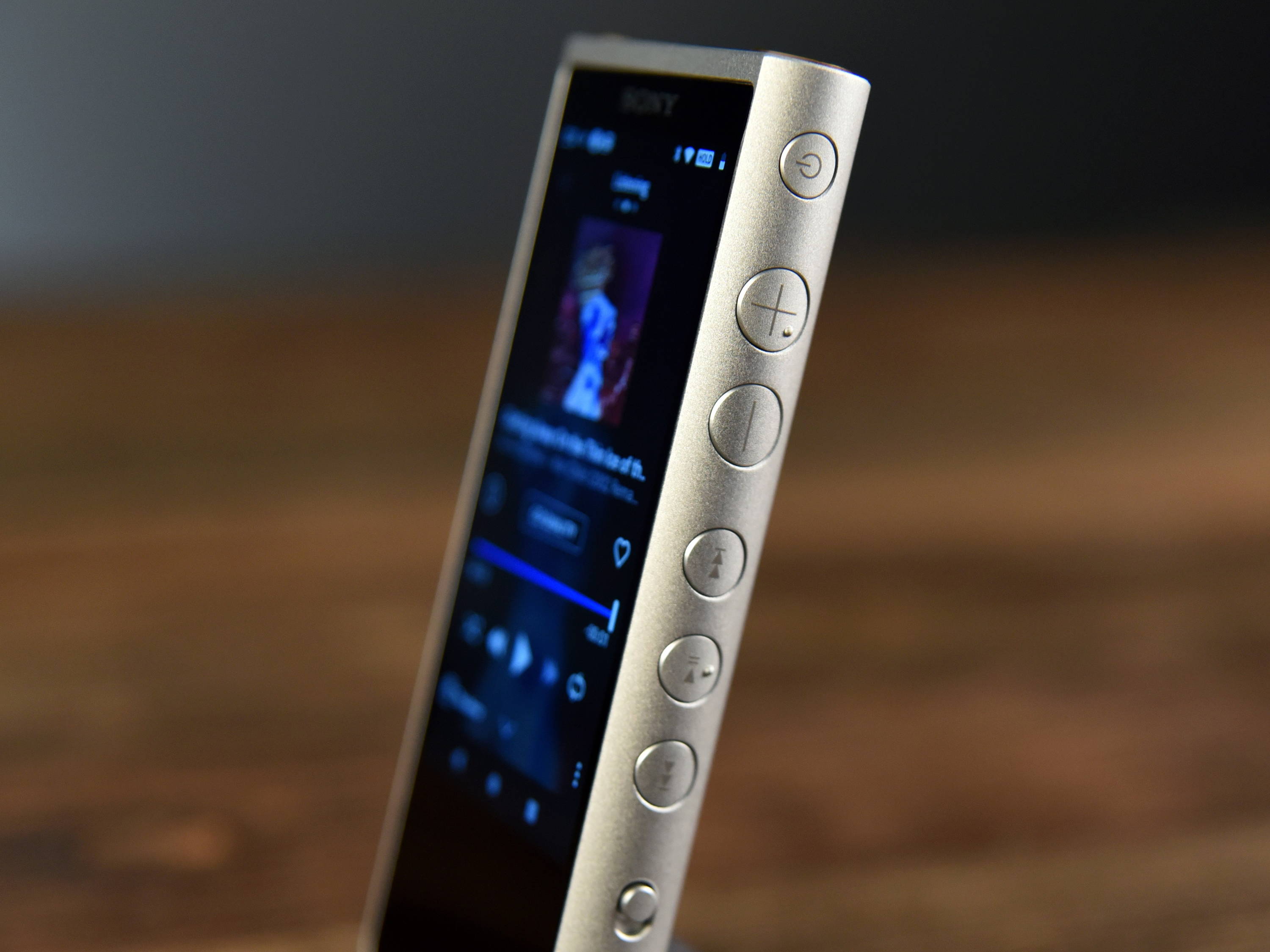 That being said, the screen is extremely easy to read. Sony did a wonderful job with the display. I don't know of any other small DAP screen that has as good a resolution as this one. As far as the keyboard: Non-skinny fingers beware. You need to be deliberate about which keys you're intending to hit.
I really love the smaller size and pleasant "feel" of the ZX507. It fits perfectly in the palm of my hand and I can easily control it with the fingers of that same hand if I want to. I can barely do that with my phone!
But despite the NW-ZX507's "barely there" feel in my hand, there is a sense of craftsmanship. This thing feels really well made.
When playing a song from the device, you have a view of the album artwork. You can search by all songs, artist, album, folder, favorites, bookmarks, playlist, newest to oldest, hi-res tracks, genre, release year, and composer.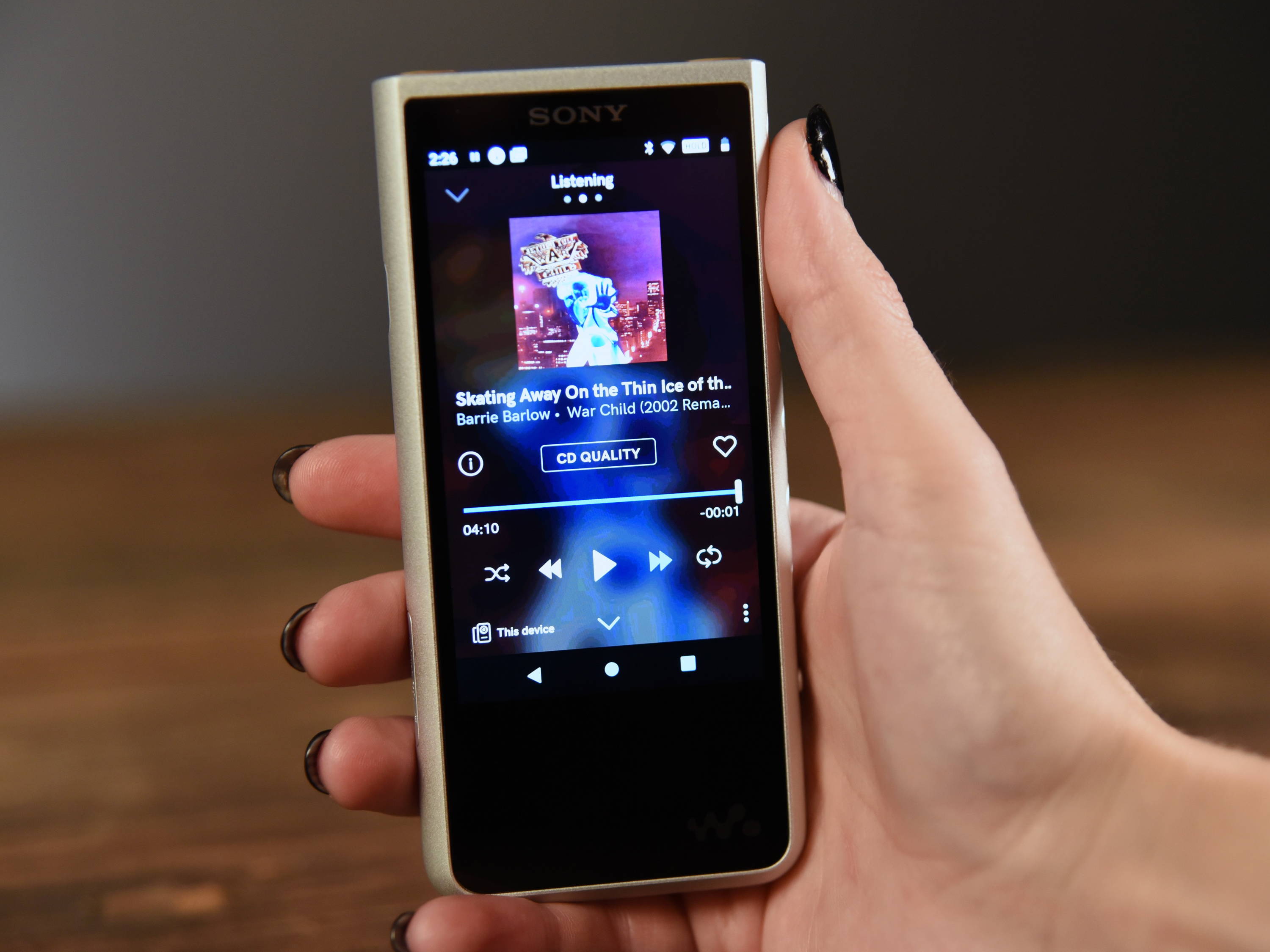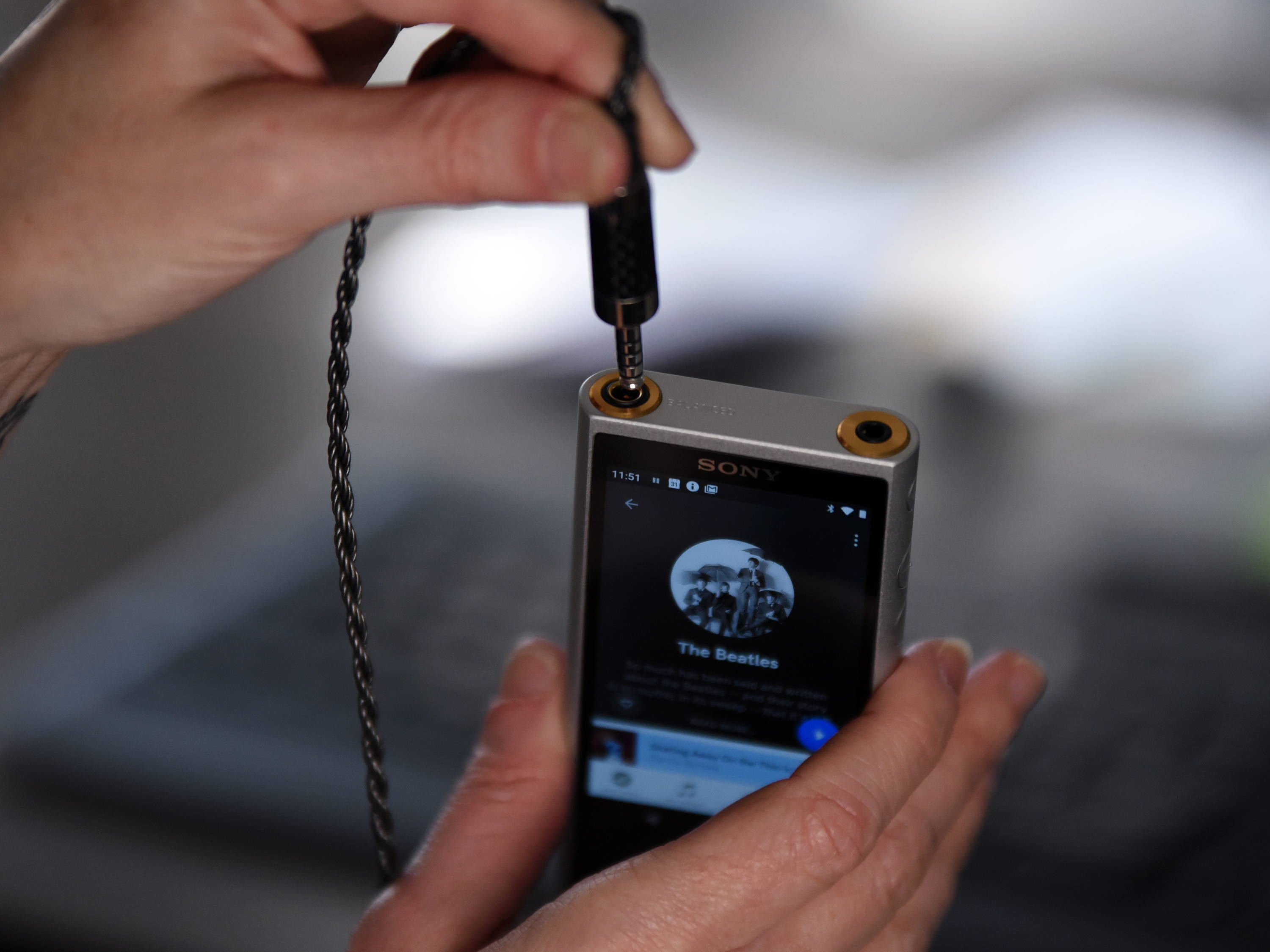 ---
Inside of the NW-ZX507, components are mounted on a milled block crafted from copper. This block is larger than in previous Walkman models, and results in reduced resistance and improves electrical grounding for the digital section, lending an even clearer sound.
At the heart of the NW-ZX507 is Sony's S-Master HX digital amp, which works toward reducing distortion and noise across a wide range of frequencies. You get accurate, detailed playback of high-resolution music files.
Custom-made for Sony and tuned by Sony engineers, the newly developed FT CAP (high polymer capacitor) strengthens the power supply to the amp block for a balanced output. This helps the NW-ZX500 deliver expansive vocals and instrumentation.
An electric double-layer capacitor has been used as the main power source for delivering power from the battery. Able to instantaneously supply large volumes of power, it can accurately output signals by preventing sudden falls in voltage. The result is clear, powerful bass.
About the Battery in the Sony NW-ZX507 Walkman
The built-in rechargeable battery achieves a full charge in about 6.5 hours and provides up to 20 hours of playback. The keywords are "up to."
Battery Life - Continuous Playback Music:
MP3 (128 kbps)/Stereo mini-jack: 20 hours
MP3 (128 kbps)/Balanced standard jack: 19 hours
AAC (256 kbps)/Stereo mini jack: 20 hours
AAC (256 kbps)/Balanced standard jack: 19 hours
FLAC (192 kHz/24 bit)/Stereo mini jack: 16 hours
FLAC (192 kHz/24 bit)/Balanced standard jack: 15 hours
DSD (2.8224 MHz/1 bit)/Stereo mini jack: 10 hours
DSD (2.8224 MHz/1 bit)/Balanced standard jack: 9 hours
After an hour of listening on a full charge, the battery decreased some. I then let the unit sit idle for two days, and when I went back to it, the battery was at 1%. The battery will deplete more quickly while streaming, and turning Wi-Fi off, of course, will extend the battery life. In fact, you would be wise to go into the settings and see which background programs you can turn off to help extend battery life.
Now, the NW-ZX507 is designed to play high-resolution audio. But for lower-resolution formats, a DSEE Ultimate upscaler uses AI technology to reproduce detailed acoustic subtleties and clear, high-frequency sounds often lost during audio compression. Digital Sound Enhancement Engine (DSEE HX) restores high-frequency signals to compressed digital formats like MP3 for more natural, expansive sound.
For clearer sound and vocals, a premium, audio-grade lead-free solder with a small amount of gold connects the circuit of the NW-ZX507 to the battery. The exceptional conductivity of gold ensures absolutely minimal signal loss.
Two compact low-phase-noise crystal oscillators ensure precision clock stability at sampling rate multiples of 44.1kHz and 48 kHz. With the dual crystal oscillators, the NW-ZX507 is able to achieve audio quality with a good signal-noise ratio and faithful audio reproduction.
The POSCAP within the NW-ZX507 are used to strengthen the power supply of the amp block for unbalanced output, enhancing low-range reproduction performance for a more expansive listening experience.
---
Selectable DSP audio effects
10-band equalizer
DSEE HX upscaler
Dynamic normalizer
DC phase linearizer
Vinyl processor

---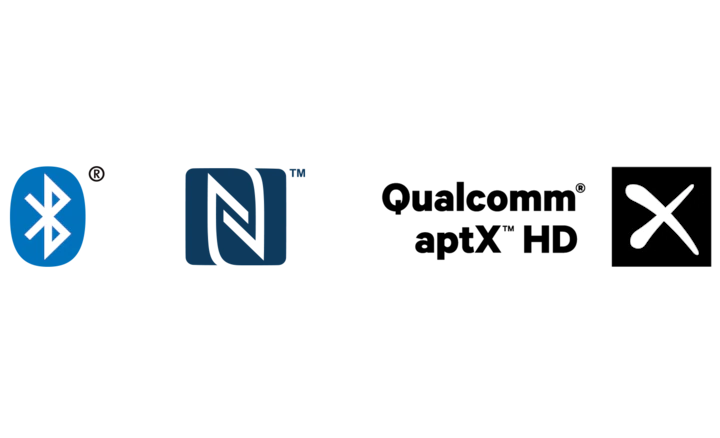 NFC touch pairing
Near Field Communication (NFC) and Bluetooth technology make connecting to your music fast and easy. Just touch your NFC-enabled device to your NW-ZX507 for a quick, seamless connection, then start streaming. No NFC? No problem. Connect via Bluetooth and you're ready to go. LDAC and aptX HD audio compatibility is available.
---
USB-C
The ZX507 comes with a USB-C port instead of Sony's proprietary WM-Port connector. The change to USB-C makes the Walkman more convenient to charge and allows for easy connectivity with a range of devices.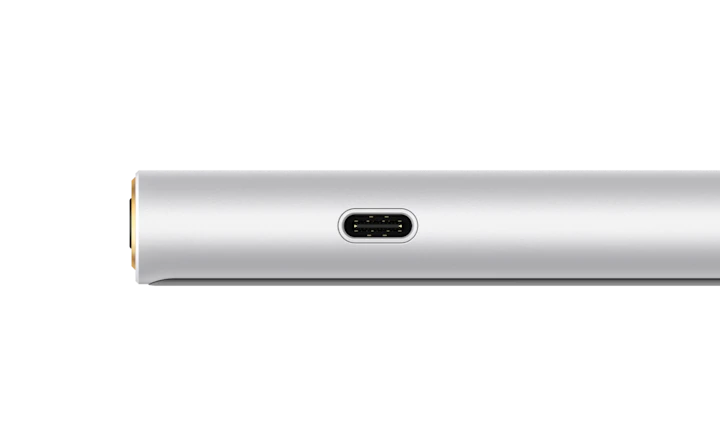 ---
Optional storage
The ZX507 comes with 64GB of internal flash memory and optional external storage of up to 2TB via microSD. Expandable storage gives you the option of taking even the largest music collection on the go. The microSD port is located on the lower left side of the Walkman.
---
Cassette Tape Screensaver
The NW-ZX500 features a special Cassette Tape user interface and screensaver. The cassette tape visual that appears on your Walkman display varies depending on the codec of the music you're listening to. The design of the cassette tape varies depending on the playback quality, offering a visual treat while listening through the music collection. It's a real throwback to the earliest days of the cassette player Walkman!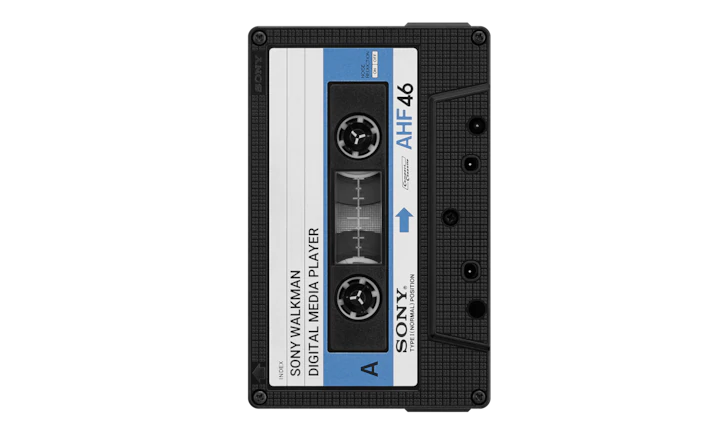 ---

MQA files played and decoded
Master Quality Authenticated is an audio format that compresses large studio quality files without audible loss so you can easily enjoy high-resolution audio music on your Walkman. MQA files can typically be found from streaming sources like Tidal.
---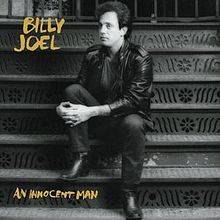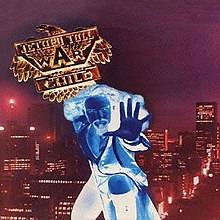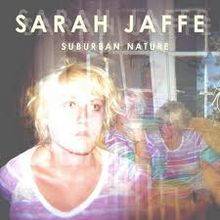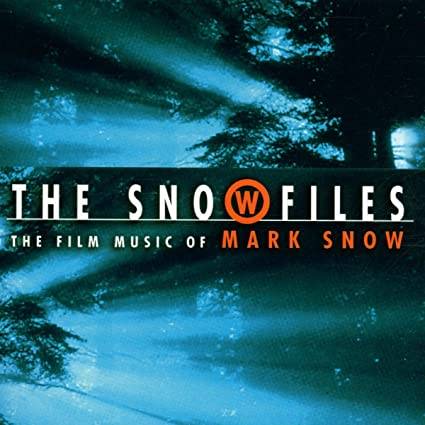 Tested with the Odin IEM from Empire Ears with a Silver Dragon IEM cable.
Like other Sony players, the NW-ZX507 leans warm. Its sound is really engaging, musical, and more lush and laid back than forward. Bass is deep, rich, and full-bodied, and it both rumbles and thumps. I feel that the NW-ZX507 has significant low-end reach. Vocals are rich and intimate. Highs are pleasant but don't have a ton of sparkle. Sometimes I felt like there was some high-end roll-off, but then at other times I was satisfied with what I was hearing at the top.
On Billy Joel's "An Innocent Man," the bass stood out to me right away, and vocals were powerful and emotive. Violins and sax seemed to lack some power ... not as rich or bright as I would like; maybe they are a little clipped? But there was really great layering of sound and detail throughout.
On another sax track -- Phish's "Julius" -- I felt like I was missing a bit of oomph in the brass. On the plus side, instrument separation was phenomenal straight though the frenzied latter part of the song. When you've got a lot going on musically, there's always a risk it will end up sounding like a muddied or undefined blob of sounds. This was not the case with the ZX507. On Jethro Tull's "Skating Away on the Thin Ice of a New Day," the acoustic strings sounded great, and Ian Anderson's voice really came through. Highs in this track -- including flute and xylophone -- sound sweeter than other songs. It wasn't the most powerful or energetic delivery of this song, but more whimsical and laid back.
For female vocals, I threw on Sarah Jaffe's "Clementine." She has a distinct voice that is both edgy and innocent, and it sounded super intimate and nuanced. There was just a nice depth of sound here. I felt like I was in a small club with Jaffe leaning right over the front of the stage and singing into my ear. Switching to an old favorite, I put on Midnight Oil's Earth and Sun and Moon. "My Country" was wonderfully forceful and gritty, with strong "machine gun" guitar, great vocals, and powerful bass. I was pleased that the melodic piano -- the favorite part of the song -- didn't get lost at the end. On the more lighthearted "In the Valley," vocals were clear and intimate. Strings again sounded fabulous, with great texture.
I always like the way classical music and big, bold film scores sound on a warmer device. Listening to some Mark Snow (X Files soundtrack, among many others), I marveled in the sweeping, majestic, and meaty sound. The NW-ZX507 lent a rich tonality that made for a really enjoyable experience.
---
Like most Android devices, the NW-ZX507 comes pre-equipped with the Google Play Store and a host of Google-supported apps. So when you log into the Google Play Store to download, say, Tidal or Qobuz, you are automatically logged into all of your Google apps, including email. This can present a security risk, given that your device is protected by a simple passcode. You would have to go in and log out of/manually uninstall each app that you don't want. That's a pain.
To get around this, you could bypass the Google Play Store and instead manually install any APK (Android-based) apps you desire directly onto the device. This can be done through APKpure.com. You can also see this Moon Audio blog post. It was written in regard to Astell&Kern music players but is relevant for Sony as well.
---
Dragon Cable Recommendation
As mentioned, I listened to the NW-ZX507 with the Odin IEM from Empire Ears. The flagship Odin has an incredibly lifelike, balanced, and neutral sound. If I were pairing the Odin with a more neutral or analytical source, I would opt for a Black Dragon IEM cable. With the Black Dragon IEM cable, you get a bump in the bass from copper conductors and detail retrieval from silver conductors. But since NW-ZX507 has a warmer sound, I didn't feel like I needed to enhance the bass. I opted to use a Silver Dragon IEM cable, which contains UP-OCC silver conductors that support detail, air, and definition in your music. The Silver Dragon IEM cable will open the soundstage, boost clarity, and support detail retrieval by finding "lost" mids and highs. It's a great match for warmer audio gear and for those who love to hear all of the details in their music.
Of course, for the listener who wants all of the bass, the full-sounding Bronze Dragon IEM cable would be the way to go. It's a great choice for self-proclaimed bassheads, lovers of EDM, rap, and more.
Dragon cables are handcrafted to the highest standards and made to order according to your audio needs. At Moon Audio, we use the best raw materials in our cables to unveil your music. We know materials matter, and your audio cables should have the same care and craftsmanship that manufacturers put into their audio components and headphones. Audio cables are ultimately the connection to your music. Feel free to contact us with any questions you might have, and we'll be more than happy to suggest a perfect pairing based on your listening preferences and gear.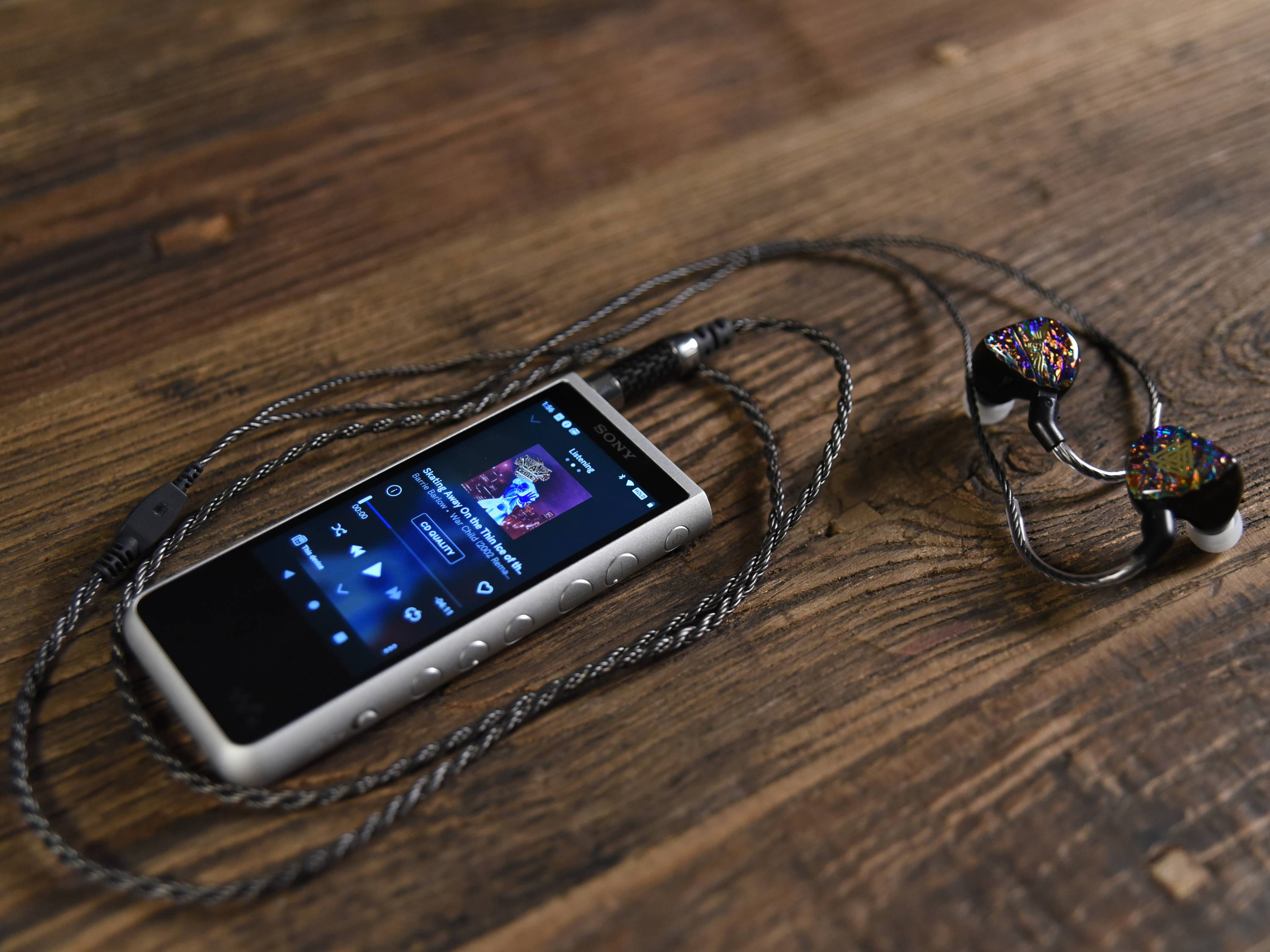 ---
Basically, I want one.
And if you're looking for rich, full-bodied sound in a great-looking, compact, user-friendly device, you may very well want this Sony Walkman, too. Sonically excellent streaming on the go? Yes, please. A sleek, compact design that you can stow in your pants pocket with minimal bulk? Double yes.
My only criticisms are that the battery can drain faster than you might like, and you cannot wake up the screen by tapping on it; you must tap the power button. I think I've just been spoiled by my iPhone, though.
At $828, the Sony NW-ZX507 is a midrange offering in the Walkman lineup. It's got a lot of bells and whistles for the price, and if you're used to the Android platform, it will feel very familiar. When you factor in the hi-fi sound quality with the effortless portability of the NW-ZX507, it's a no brainer!
---
---
Inside the box you will find:
Sony NW-ZX507 Walkman Digital Audio Player (Silver)
USB Type-A to Type-C Cable
Limited 1-Year Warranty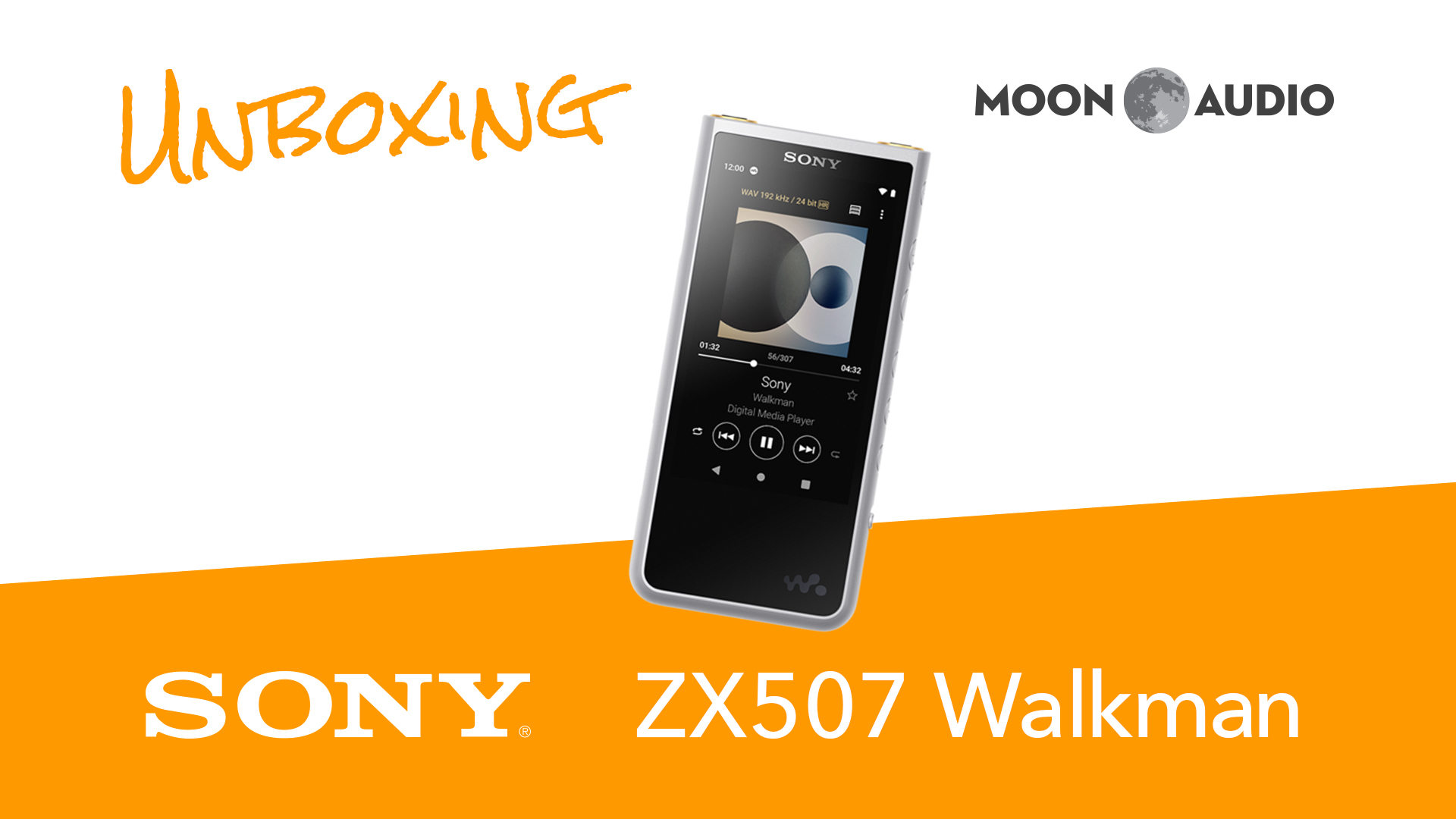 ---
Sony Walkman NW-ZX507 Music Player Review
The ZX507 is a digital audio player that gives you everything you need for a high-resolution music experience on the go. We're talking major ease of portability! Of course, you may find yourself reaching for this compact beauty when you're at home, too -- it sounds that good!
Check out our review to see and learn more!
---
Dimensions: ~ 57.9mm x 122.6mm x 14.8mm
Weight: 164g (5.8 ounces)
Charging and power supply: USB power (from a computer via a USB)
Internal memory: 64GB
External memory: microSD, microSDHC, microSDXC (Up to 2TB)
Display type: TFT color display with white LED-backlight
Display resolution: 3.6-inch (9.1 cm), HD (1280 x 720 Pixels)
Terminals: Headphones: Stereo mini jack, Balanced standard-jack
Battery: Built-in rechargeable lithium-ion battery
Charging time: Approx. 6.5 hours
Battery Life - Continuous Playback Music
-MP3 (128 kbps)/Stereo mini-jack: 20 hours
-MP3 (128 kbps)/Balanced standard jack: 19 hours
-AAC (256 kbps)/Stereo mini jack: 20 hours
-AAC (256 kbps)/Balanced standard jack: 19 hours
-FLAC (192 kHz/24 bit)/Stereo mini jack: 16 hours
-FLAC (192 kHz/24 bit)/Balanced standard jack: 15 hours
-DSD (2.8224 MHz/1 bit)/Stereo mini jack: 10 hours
-DSD (2.8224 MHz/1 bit)/Balanced standard jack: 9 hours
Frequency range: 20-40,000 Hz
Maximum power output (JEITA 16Ω/MW): 3.5mm Single-ended: 50mW+50mW (High Gain); 4.4mm Balanced: 200mW+200mW (High Gain)
Operating system: Android 9.0
Wireless capabilities: Communication system: Bluetooth® v5.0; NFC: Yes; Supported Bluetooth® profiles: Yes; Supported Codecs (Transmission): Yes; Supported Codecs (Reception): No
Sound effects: Direct Source (Direct), 10-Band Equalizer, DSEE HX, DC Phase Linearizer, Dynamic Normalizer, Vinyl Processor
Digital noise canceling: None
USB DAC mode: None
Music play mode: Shuffle Playback, Repeat Off, Repeat 1 Song, Repeat All, All Range, Selected Range
Music searching methods: All Songs, Artist, Release Year, Playlists, Album, Genre, Composer, Hi-Res, Recent Transfers, Folder, Cue sheet
Audio playback: MP3 ( .MP3): 32–320 kbps (supports VBR)/32, 44.1, 48k Hz, WMA (.WMA): 32–192 kbps (supports VBR)/44.1 kHz, FLAC (.flac): 16, 24 bit/8–384 kHz, WAV (.WAV): 16, 24, 32 bit (Float/Integer)/8–384 kHz, AAC (.mp4, .m4a, .3gp): 16–320 kbps/8–48 kHz, HE-AAC (.mp4, .m4a, .3gp): 32–144 kbps/8–48 kHz, Apple Lossless ( .mp4, .m4a): 16, 24 bit/8–384 kHz, AIFF (.aif, .aiff, .afc, .aifc): 16, 24, 32 bit/8–384 kHz, DSD (.dsf, .dff): 1 bit/2.8224, 5.6448, 11.2896 MHz, APE ( .ape): 8, 16, 24 bit/8–192 kHz (Fast, Normal, High), MQA (.mqa.flac): Supported
---