Immerse Yourself in Great Sound
It's that time of year again when we round up the top closed-back audiophile headphones of 2023. We carry an array of closed-back headphones from many well-respected brands here at Moon Audio, and we've gone through our collection and determined the BEST of the BEST for 2023.
Closed-back headphones offer an immersive listening experience and their versatility as over-ear headphones is unmatched. With good noise isolation and minimal sound leakage, many closed-back designs offer you the ability to take them on the go and enjoy your favorite songs wherever and whenever. They're a great choice for times when you want the most focused listening session and don't want to be disturbed by external noise — Say office commuting, taking a sidewalk stroll, or enjoying some tunes at a coffee shop.
Your ears deserve the best sonic fidelity and we've kept that in mind when producing our list of the best closed-back headphones of 2023. So without further delay, here are our best closed-back cans of 2023.
VIDEO: The Best Closed-Back Headphones of 2023
Let's take a look at our top 5 selling and most popular closed-back headphones of the year. Whether it's sonic fidelity you seek or just a new stylish pair of cans, you can't go wrong with any of these closed-back headphones.
Watch the video
Best Closed-Back Headphones of 2023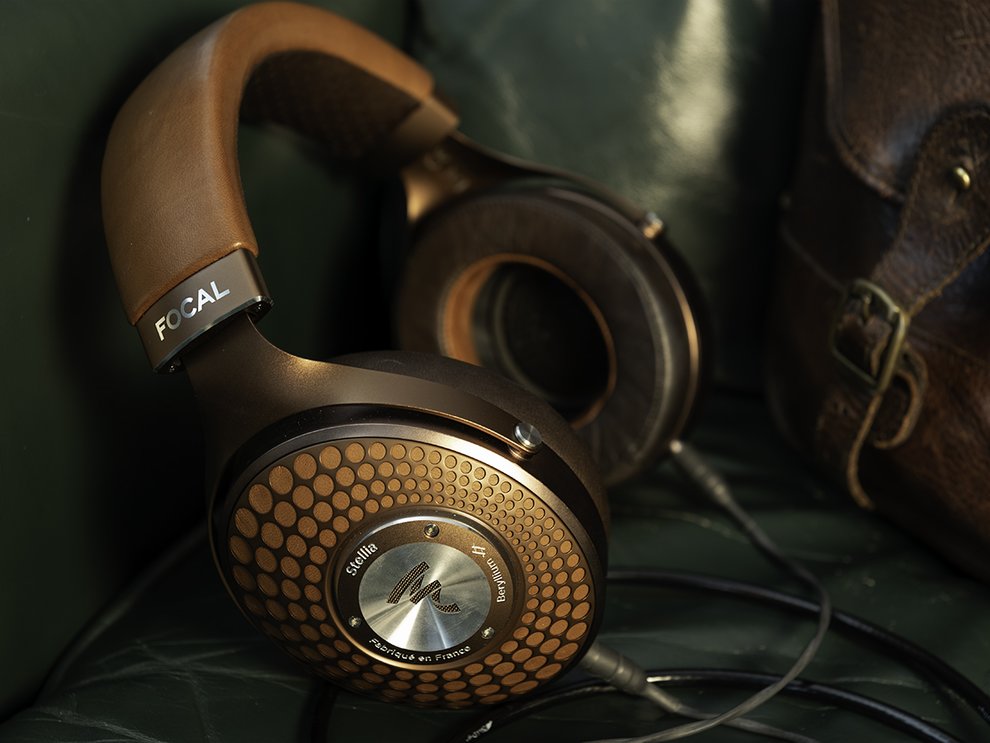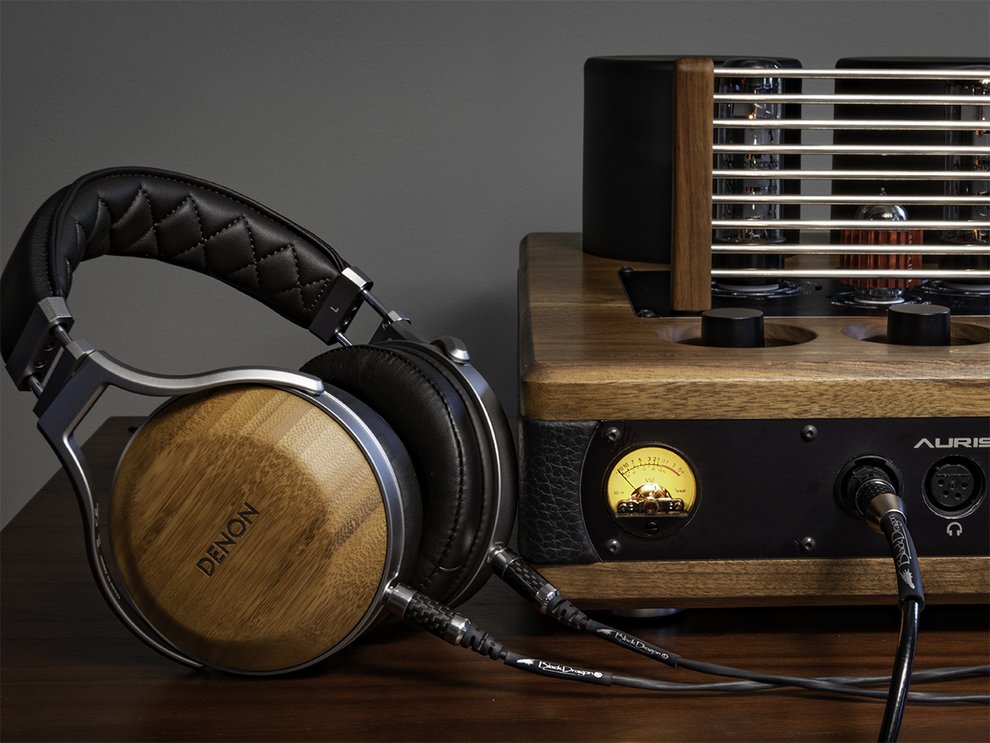 Audiophile Grade Headphones $500 up to Reference Quality Sound
Dan Clark Audio AEON 2 Closed Portable Headphones
Priced at $899.99, the AEON 2 closed-back headphones from Dan Clark Audio incorporate all the elements of a truly great audiophile headphone: Great sound, design, and form factor, plus excellent comfort. With any pair of high-end headphones portability matters and the AEON 2 delivers on its promise to be a portable option for listeners. It folds into a nice compact design that's perfect for travel, especially with the included hard case.
The AEON 2 will deliver you a sound that's on the warm side of neutral. You'll get a present midrange, relaxed treble, and a tight, punchy, and impactful bass. Experience your favorite vocalists singing right in front of you with a soundstage that is intimate, up close, and personal. It can handle a number of genres, from the energy in Rock and Alternative to the smoothness of Jazz and Classical.
Our Silver Dragon headphone cable is a great match for warm-leaning headphones like the AEON 2 Closed, as it will pull out some of the obscured middle and high frequencies while adding some top-end sizzle.
Smooth, Neutral-Warm Sound
Read the Review: AEON 2 Closed Portable
_________________________________________________________________________________________
Focal Celestee Headphones
As Focal's entry-level closed-back pair of headphones at $999.00 the Celestee is a neutral-warm sounding headphone with a punchy, but not too overbearing bass. Leaning on the warm side in regard to the sound signature, the Celestee is a great match for genres like Blues, Folk, Country, and more.
With the Celestee, Focal retains its iconic styling that's seen in the Bathys, Stellia, and more. The navy blue and copper aesthetic lends a versatile yet timeless look and the circular pattern on the earcups is a familiar choice with Focal's headphones. As a dynamic driver headphone, the Celestee is pretty easy to drive, but as with any audiophile-grade headphones we recommend pairing it with a headphone amp, DAC, or a DAP, digital audio player.
To balance out the musicality of the Celestee's warmer sound signature, we recommend pairing them with our Silver Dragon headphone cable. The Silver Dragon will enhance detail and clarity, resolution, and top-end sizzle.
Intimate "I'm There" Feel with deep bass
Read the Review: Focal Celestee
_________________________________________________________________________________________
Denon AH-D9200 Headphones
Priced at $1,599 the Denon AH-D9200 is a premium over-ear headphone that exudes beauty on the inside and outside. Step into the music with a natural and detailed sound signature that delivers energetic mids and extensive highs.
Build quality and materials matter and Denon didn't skimp with the AH-D9200. Denon's choice of bamboo earcups lends a classy and natural look to the headphones, but they also serve a purpose. Japanese bamboo has unique vibration-dampening properties that Denon says provide a natural and detailed sound that rivals a concert hall. Talk about hearing the music just the way the artist intended.
Overall the AH-D9200 has a balanced flagship-quality sound: Incredibly resolute and offering some great mid-range energy. With a tight bass response and some clarity and detail, we think the AH-D9200 sounds great with genres like Classical, Jazz, and Rock. The build quality and overall comfort level of the AH-D9200 fall in line with the standard for a high-quality flagship-level headphone, and considering the price point for other flagship model headphones out there, it's a downright steal.
Our Black Dragon headphone cable will add some warmth and body to the music to help fill out some of those mids and low frequencies in the Denon AH-D9200.
Natural and Detailed Sound
Elegant Bamboo Housing lend a Luxurious Look
Read the Review: Denon AH-D9200
_________________________________________________________________________________________
Audeze LCD-XC Closed Headphones
As Audeze's first closed-back headphone, the LCD-XC embodies all the best parts in a closed-back pair of cans. Priced at $1,799 the design retains a lot of that energy from the planar magnetic drivers and has a forward sound signature with plenty of top-end resolution. Years of research and development went into making the LCD-XC to deliver a clear and accurate sound that reveals everything on a recording. As a planar magnetic headphone, the LCD-XC can benefit from some added power to really drive them to optimal performance. You can pair it with portable devices, but it sounds best driven by a quality amplifier.
You can expect clarity with some fast, accurate dynamics and a surprisingly big bass. The earpads, which are designed with specially-crafted foam offer the proper amount of firmness and acoustic balance. Plus, the steel and leather suspension headband provides comfort for long listening sessions. The LCD-XC's big bass and dynamic sound make it a good choice for high-energy genres like EDM, Rap, Pop, and Rock.
We recommend pairing the LCD-XC with our Black Dragon headphone cable to bring out more musicality and warmth. The Black Dragon will smooth out the high-energy top end, while tightening and controlling the bottom-end bass.
Incredible Bass, Lots of Energy
Retains a lot of Energy from Planar Magnetic Drivers
_________________________________________________________________________________________
Fostex TH900 mk2 Headphones
One of the top-of-the-line HiFi reference headphones by Fostex priced at $1,799.99, the TH900 mk2 is the second generation of the 900 — One of the most renowned dynamic driver high-end headphones on the market. The TH900 mk2 has a slight V-shaped sound, meaning the bass and treble are highlighted, while the midrange is slightly recessed. It's a fun sound with robust bass, but it's also quite detailed. Fostex chose to use Japanese cherry birch wood to make the earcups, which is known for its rigidity and density, to enhance tonal accuracy against the frequency range.
As a more neutral-sounding headphone, it's very linear from top to bottom and that makes it a great headphone for a lot of genres out there — Be it Blues, Folk, Country, and EDM, the TH900 mk2 can complement them all.
We like pairing the TH900 mk2 with our Black Dragon headphone cable to add more body and warmth to the music. Being a reference headphone, it's far from analytical sounding and it does a lot of things well for different genres.
_________________________________________________________________________________________
Sennheiser HD 820 Headphones
Priced at $1,999.95 the Sennheiser HD 820 headphones are analytical, detailed, and spacious. This dynamic driver headphone pushes the boundaries of what's possible with a closed-back headphone. You get a wide soundstage, something that's typically found in open-back headphones. Enjoy a sound that is transparent and wide, with deep and almost magical stereo imaging. The HD 820 has ample bass plus tons of detail, and a treble that's smoother than many analytical headphones.
The HD 820 features unique glass covers made from concave gorilla glass that are not only aesthetically timeless but also purposeful. The glass reflectors deliver impressive spatial sound reproduction while dealing with unwanted resonance frequencies. Thus, the sound waves are effectively "gone" as they would be in an open-back headphone. Pair the HD 820 with Classical and Jazz, two genres that revel in the details.
We recommend pairing the HD 820 with our Black Dragon headphone cable to add a little more bottom-end weight and musicality to the sound and smooth out the top end.
Analytical, Detailed & Spacious Sound
Unique Glass Ear Cup Design
_________________________________________________________________________________________
Sony MDR-Z1R Premium Headphones
Priced at $1,999.99 the Sony MDR-Z1R is one of our favorite high-end headphones for Rock and Pop music. Sony's known for their signature 'V'-shaped sound that's dynamic and fun, and with the MDR-Z1R you get just that: Substantial bass with lots of energy. This is an easy-to-drive headphone so you don't need a lot of power — You can drive it with a phone, tablet, or DAP, but as with all audiophile-grade headphones, the better the amplifier and DAC, the better the sound.
The MDR-Z1R's are sleek with an all-black aesthetic and a grill-like pattern that resembles screens on the earcups. Flexible and light, yet durable, the MDR-Z1R has a more natural over-ear fit. And speaking of the earcups, they've got ergonomic ear pads that are designed to comfortably encase your ears, preventing any sound leakage and providing a level of noise isolation. With a 3.5mm balanced detachable connection cable the left and right channels are separated, minimizing signal transmission loss and sound deterioration. The result? Smoother high frequencies and superior sound quality. The Sony MDR-Z1R's dynamic sound will complement genres with a lot of energy like EDM, Pop, Rap, and R&B.
For some added clarity and definition, we like to pair the Sony MDR-Z1R with our Silver Dragon headphone cable.
Sony's Signature 'V'-shaped Fun, Dynamic Sound
_________________________________________________________________________________________
Meze Audio Liric Headphones
At $2,000 the Liric from Meze Audio is a fun and energetic headphone that delivers excellent sound on the go. Meze's products incorporate state-of-the-art driver technology and the Liric features a hybrid array driver that preserves the original clarity and emotion of your favorite music. In fact, the Liric is the first closed-back headphone by Meze to be powered by Rinario's Isodynamic Hybrid Array Driver. It's not hard to drive, but we find that planar magnetic headphones really shine with some extra power, such as a portable headphone amplifier, DAC, or DAP.
Meze went for a more luxurious aesthetic with the Liric. It's got Meze's signature ovoid-shaped earcups and an all-black aesthetic with copper-coated headband adjusters and a matte black finish. The Liric's clamping force gives you a snug fit on your head that's not fatiguing.
The Liric's sound is fun and energetic while being controlled and detailed — Instruments are right there and you'll feel surrounded by the artist with a depth of sound that's large and expansive. You'll get amazing instrument separation, great vocals, and superb imaging. The Liric will bring out the detail in genres like Jazz, Blues, Folk, and Strings, while also being versatile enough to translate well with any other genre too.
Pair the Meze Liric with our Black Dragon headphone cable to bring out more body to the sound, creating a full and rich presentation.
_________________________________________________________________________________________
Focal Stellia Headphones
As one of Focal's closed-back headphones, the Focal Stellia delivers a sound that is analytical, smooth, and detailed. Priced at $2,999 it pushes the acoustic boundaries of the best closed-back headphones and stands out within Focal's lineup. The Stellia uses a beryllium driver which lends to a more analytical sound — But the Stellia is anything but clinical sounding. You'll get an extremely detailed sound, making the Stellia great for listeners who live for critical listening. The Stellia incorporates a dampening system on the rear venting port of the driver that releases energy and helps produce a larger extension, resulting in a more controlled bass response.
The Stellia features a sophisticated bronze design that draws you with a color that you can't miss. Focal continuously delivers a level of elegance that's present in each one of their headphones. It's got a cushy full-grain leather headband that's comfortable and weighs about 15 ounces.
With the closed-back design of the Focal Stellia, you're going to experience more depth and height to the soundstage, making it a great choice for Classical, Jazz, and any other genre that demands a smooth, detailed, natural-sounding headphone.
We love to pair the Focal Stellia with our Black Dragon headphone cable for a more musical sound. The Stellia's beryllium driver can benefit from a smooth-sounding cable, something that maintains detail and dynamic speed while providing musicality.
_________________________________________________________________________________________
Dan Clark Audio Stealth Headphones
Priced at $3,999 the Dan Clark Audio Stealth closed-back planar magnetic headphone has a smooth yet highly detailed sound with a punchy, nicely controlled bass. The Stealth is designed to disappear and let the listener relax into the music. You're going to get an excellent bass extension, clear and present mids, and relaxed highs. The Stealth has a relaxed and balanced sound that works well with many genres like Rock, Blues, Folk, and Classical. And while it's a closed-back headphone, the soundstage is a bit wider than you'd expect, so the music never sounds congested or cramped.
The earpads are generously cushy and use a leather-suede combo. The leather head strap is quilted on the underside with pops of red stitching, and the headband is Dan Clark's signature NiTiNol Nickel-Titanium that will hold its shape. Just know that planar magnetic headphones sound their best with added power, so you'll want to use a DAC, headphone amp, or appropriately powered digital audio player (DAP).
We recommend pairing the Stealth with a Black Dragon Premium Headphone Cable to add some bottom-end weight. The Black Dragon warms the bass and midrange tones while smoothing out the top end without sacrificing detail.
"Disappear" Into the Music
Hard-to-Drive & can benefit from added power
Read the Review: Dan Clark Audio Stealth
_________________________________________________________________________________________
HiFiMan HE-R10P Planar Closed-Back Headphones
The HiFiMan HE-R10P closed-back headphone is the planar magnetic variant of the HE-R10 series. This closed-back headphone is a welcome addition to the HiFiMan family, who has produced many successful open-back headphones. The HE-R10P has a warm-leaning sound that's smooth with a punchy bass. The earcup design is made of a wooden shell with a large internal space that brings sufficient volume and "breathing room" to the powerful driver. The closed wooden earcups will also help the lower frequencies stay tight and immediate.
The HE-R10P sports a unique portability feature that allows it to transmit audio wirelessly, turning it into a great pair of wireless headphones. HiFiMan developed what they call the BlueMini Bluetooth adapter that connects to the underside of the left earcup and gives you 7-10 hours of battery life. You can enjoy a hands-free listening experience with genres like Rock, Metal, and Folk. The HiFiMan HE-R10P is the perfect headphone for those wanting longer listening sessions, but don't want to sacrifice driver size or overall punch in fidelity.
We recommend pairing the HE-R10P with our Silver Dragon headphone cable to deliver a tighter and more defined low end with a more detailed presentation.
Warm & Smooth with Punchy Bass
Doubles as a Wireless Headphone via Bluetooth
Read the Review: HiFiMan HE-R10P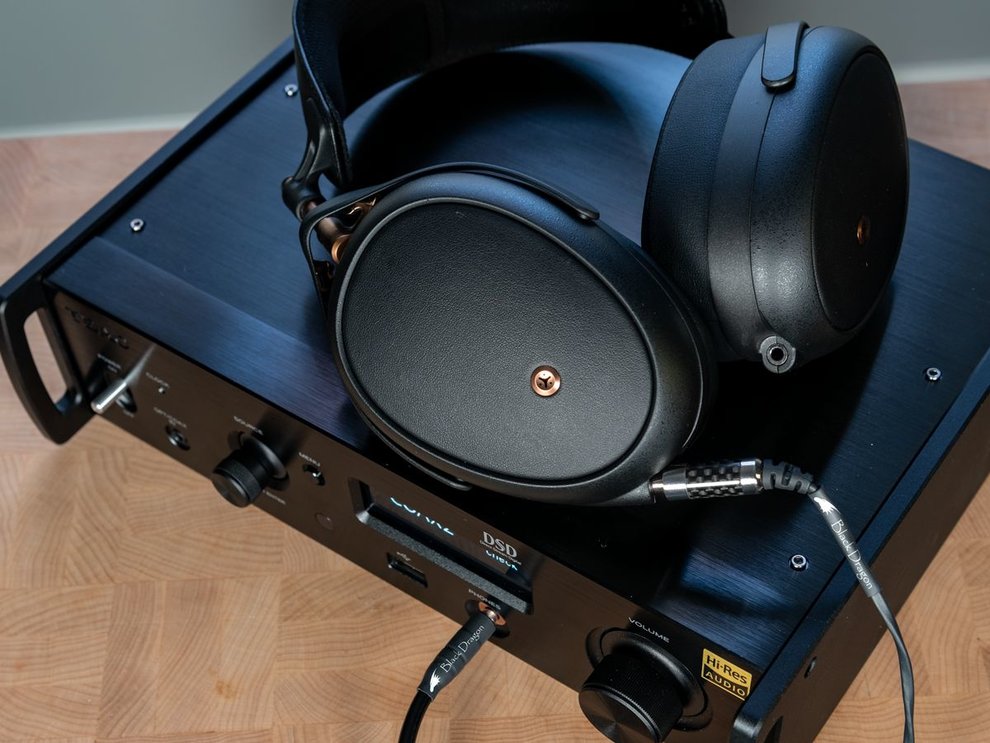 Your gear is only as good as its weakest link, and in most cases, it's the stock cables. Companies just don't put the R&D into their cables like they do for the device. That being said, for every piece of gear on this list we recommend pairing the Silver Dragon Premium and Black Dragon Premium headphone cables. Each of these headphones has a unique sound signature that will benefit from being paired with a quality cable. When you want the best possible playback from your headphones upgrading your cable can make a world of difference.
Our cables aim to bring out more of what you love in your music and audio gear. If you love your headphones but wish they had a bit more top-end sparkle - we can do that for you. If your USB cables keep crapping out - as many stock cables do - then check out our quality USB cables. We say time and time again that materials matter, and our cables and custom geometries, silver or copper conductors, can actually help to bring out those desired properties in your gear and music. We make tons of custom options for our customers so that you can get the right cable for your exact needs. If you have any questions feel free to contact us and we'll be more than happy to help.
The Silver Dragon is our top-of-the-line flagship headphone cable. The Silver Dragon is designed to maximize the amount of detail, clarity, air, and instrument separation you get from your listening experience. We use only the purest UP-OCC silver available in our Silver Dragon Premium Cables. Silver is the best conductor and is more expensive to produce than copper, hence the Silver Dragon's status. Silver conductors are adept at pulling out "lost" middle and high-frequency sounds, so you get top-end sizzle and hear things that may otherwise be obscured.
The Silver Dragon is smooth and clean, not forward or bright sounding. We recommend the Silver Dragon for people who love to hear lots of detail in their music.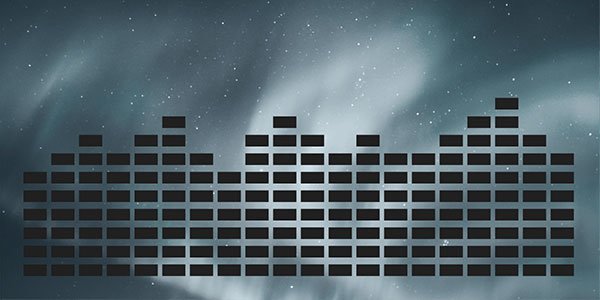 Now if your goal is more warmth and musicality, the copper conductor Black Dragon is going to appeal to you. The Black Dragon is a very neutral-sounding cable that's going to enhance the body, shape, and immediacy of your music for a more immersive sound. The Black Dragon provides a fuller presentation and more bottom-end weight to the sound.

Why Dragon Audio Cables? You've heard the saying that a chain is only as strong as its weakest link, right? Well, the same applies to your brand-new audiophile-grade headphones or other audio components. The weakest link, in this case, is your stock cable or the cheap interconnects the manufacturer threw in the box just to get you up and running. Why is the cable always an afterthought, when it's just as important as the rest of your system? At Moon Audio, we use the best raw materials in our cables to unveil your music. We believe the materials matter and your audio cables should have the same care and craftsmanship that manufacturers put into their audio components and headphones. Audio cables are ultimately the connection to your music. The fact remains that cabling is often considered the last priority to that of the main product and a means to cut down the overall production costs. It's as simple as that.