iBasso is a popular manufacturer among Audiophiles, representing great value and features for the price compared to other DAP music players on the market. You can often find similarly-spec'd music players at a fraction of the cost, and combined with their great customization options, iBasso is one of our favorite DAPs here at Moon Audio. In our reviews of previous iBasso music players, we've considered them to match the aesthetics of modern-day iPhones - amazingly sharp and vibrant screens, great UI/UX design, and more. However, the one thing that audiophile-grade DAPs have in common is that none of them are integrated or compatible with iTunes or Apple Music. Ironic, since much of their design aesthetic has been influenced by the iPod and iPhone.
It's no surprise that iTunes remains a popular library/organizer, especially if you are entrenched in the Apple ecosystem like many are. To boot, Apple has started offering high-resolution files for any iTunes purchases, making it a great and easy way to incorporate hi-res files into your library. The unfortunate thing is that Apple hasn't developed a true successor to the iPod, and most manufacturers like iBasso, Astell&Kern, and Sony aren't integrated or user-friendly with iTunes or Apple-formatted music. Apple also puts DRM on your purchased music, making it one step harder to get your music outside of the Apple ecosystem.
Don't fret! It's not impossible to get your Apple music on your iBasso device. We'll walk you through all the necessary steps so you can get your Apple tunes on your not-iPod.
---
It's important to note that if you use iTunes as your primary music library, you'll likely have two different types of audio files on there: those that are purchased from iTunes and those that are not. The great thing about iTunes now is that they offer high-resolution files and versions to everything that you purchase on the platform. Any music purchased from iTunes is going to be protected by digital rights management, or DRM. DRM technologies govern the use, modification, and distribution of copyrighted works, as well as systems that enforce these policies within devices (from Wikipedia). So anything you have purchased on iTunes has DRM included that will prevent the file from being modified - protecting information such as the metadata and other file attributes. Essentially you cannot use a proprietary iTunes file format and have a non-Apple product read the file - like an iBasso DAP music player.
That being said when you're working with transferring files from a PC or MAC, if you have DRM-protected music, in almost all cases you'll have to remove the DRM before you can edit or convert the music file to another format. There are a ton of programs out there that will do this, but for the sake of this tutorial, we'll go ahead and pick Tunesbank. Tunesbank is a great program for removing DRM and also converting files. To be sure, iBasso players do read the proprietary Apple file format AAC, but if you have a file type that is not supported by your iBasso player then you will have to convert the file to a compatible format.
Audio Formats Supported: MQA, APE, FLAC, WAV, WMA, AAC, ALAC, AIFF, OGG, MP3, DFF, DSF, and DXD. - Support for M3U playlists.
---
iTunes and Transferring Music Files
If you're familiar with Apple then you know that once you plug in your iphone or ipad to your computer and start up iTunes, you can easily sync your library and update the music on your device. Unfortunately it doesn't quite work the same way with an iBasso player. On either a Windows or MAC computer simple plug your iBasso device in with the USB-A to USB-C cable. When connected, the file window should automatically pop up: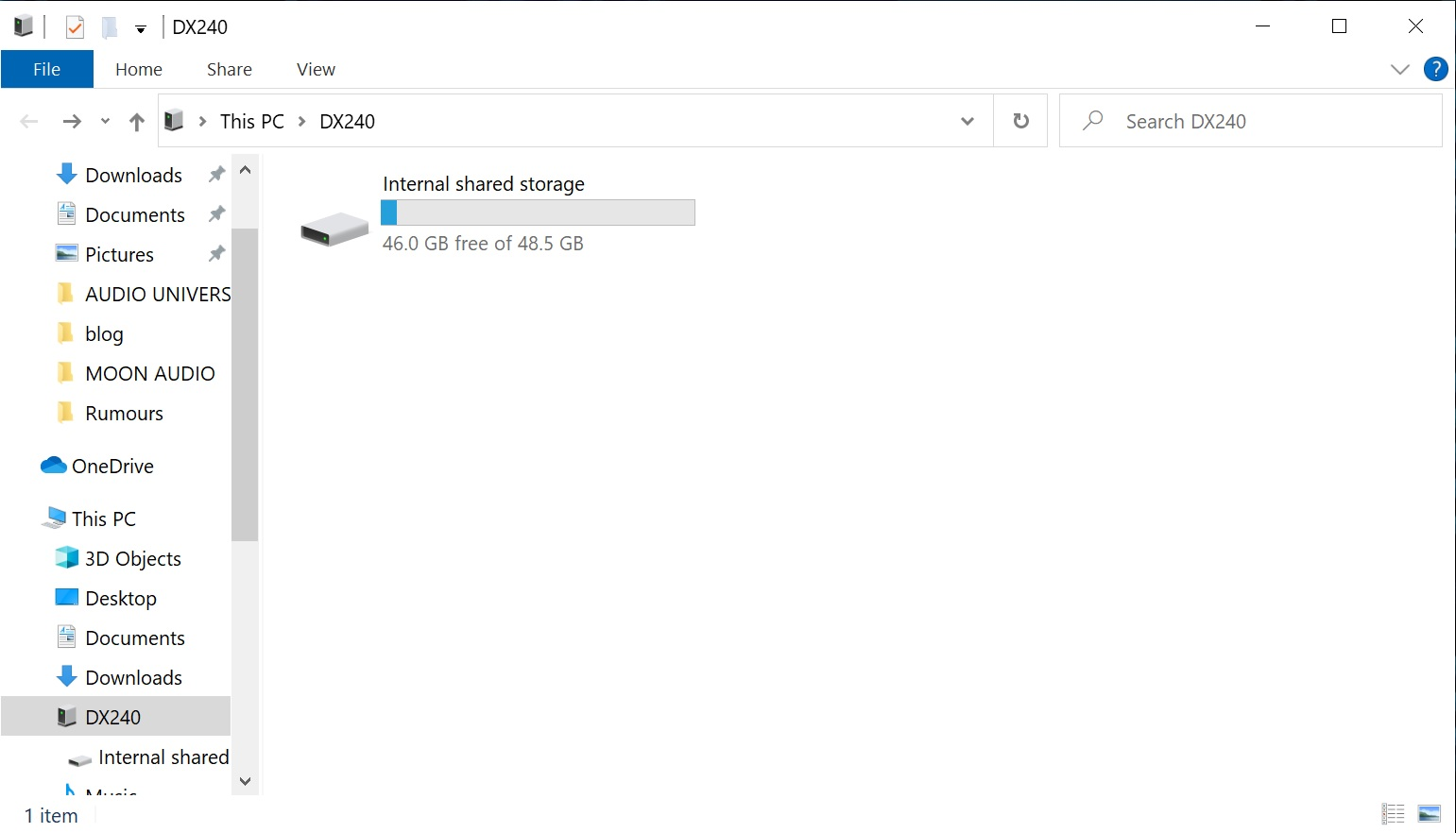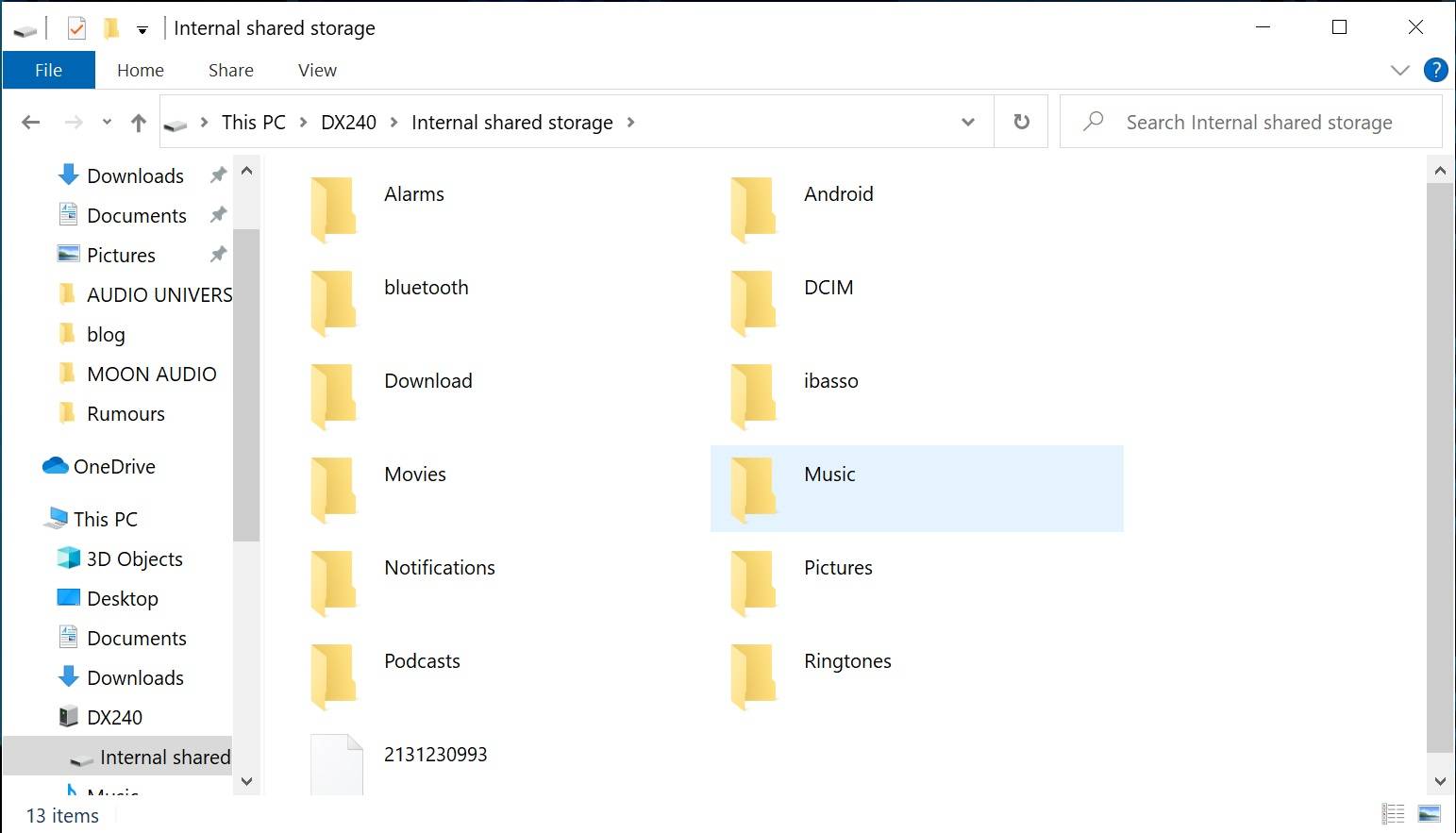 You'll see the amount of internal storage come up as the device shows as a hard drive in Windows. Double-click on it to open the file directory of the DAP. As you can see above, you'll want to place the music you will transfer into the folder labeled "Music." iBasso includes a lot of pre-made folders for various media types. Being primarily an Android-heavy I/O, customization is great you can do much more than just music.
Unlike an iPhone or iPod that has its own device sync window inside iTunes, you'll have to manually select the music in your iTunes library and click and drag it to your Music folder on the iBasso music player. Keep in mind that iBasso only reads specific file formats, so if your music is not one of the compatible file types, it will not be available for playback. The file itself will still show up in your storage, but the player menu will not be able to read it.
Ideally, when you copy the files over to the music player the metadata will carry over as well, regardless if they are individual files or if you keep them in organized folders. You can always use a program like JRiver to sync and manage the metadata of your music. For more information on that, head over to our blog about using a program like JRiver HERE.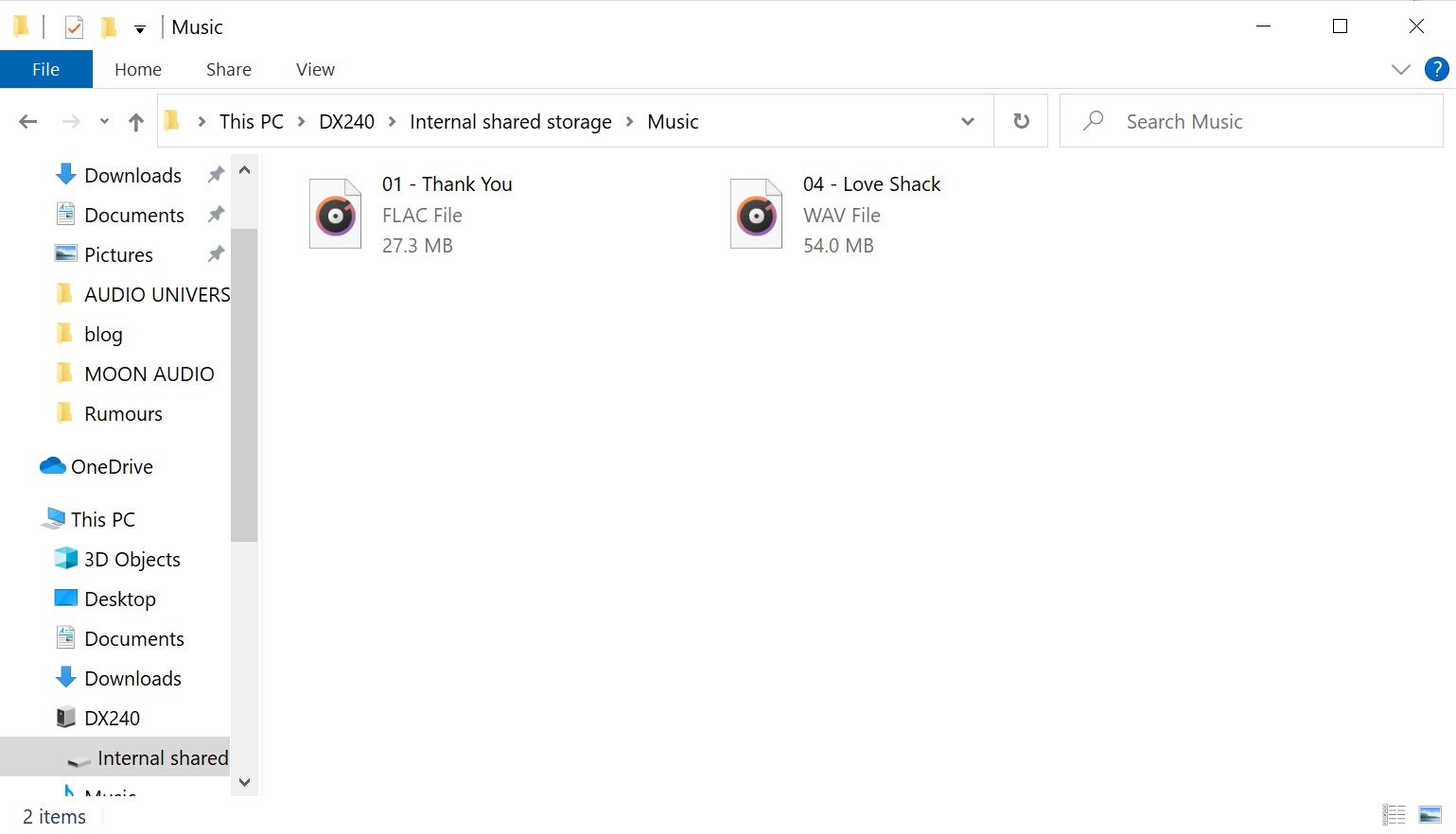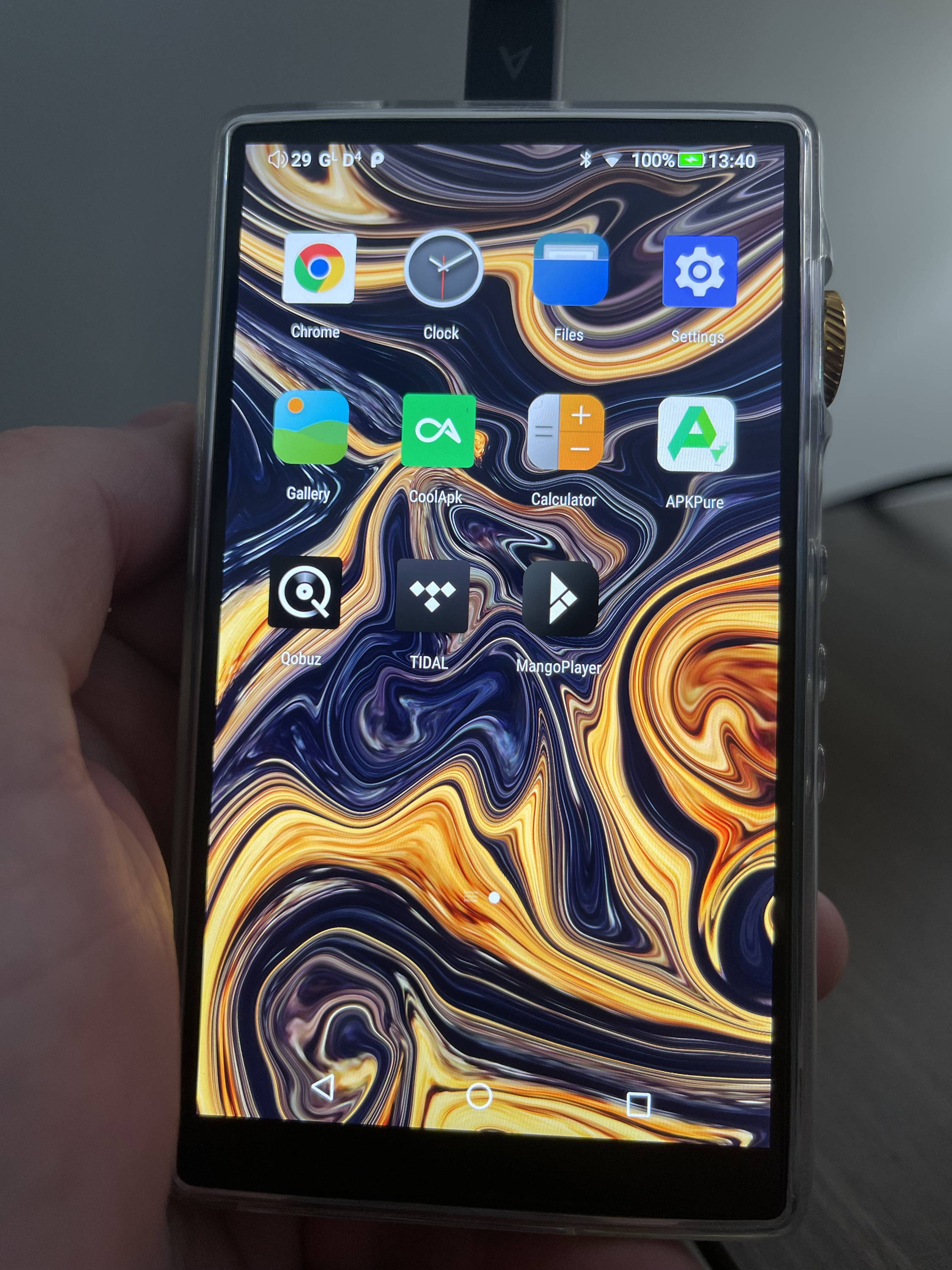 Here you can see the main screen with the app icons. To access your music that you've transfered, click on the Mango Player app. The music player will then open and bring you to the last song played.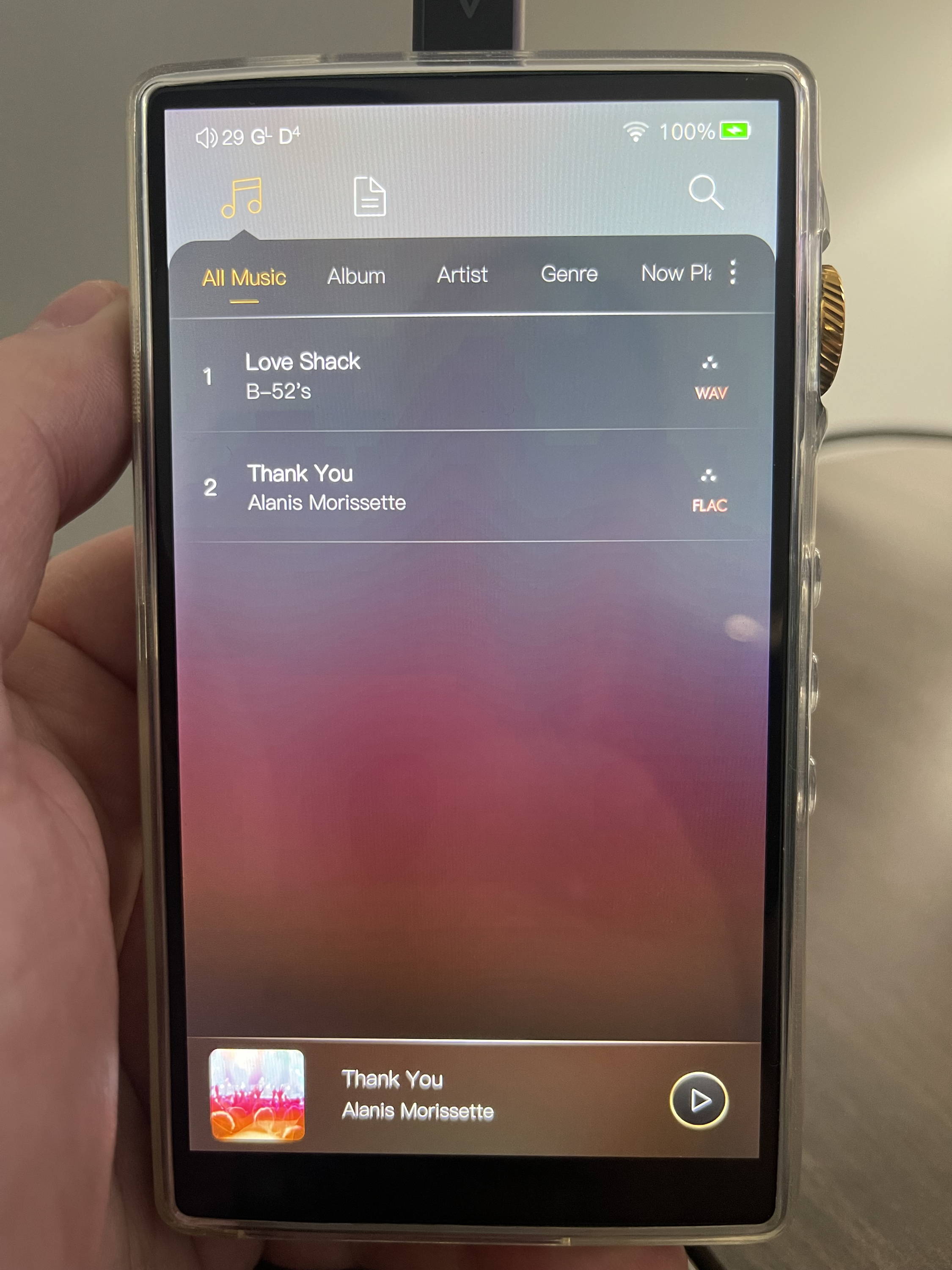 Click on the options on the top left-hand side (the three horizontal lines stacked on each other). There you will be able to see the individual songs, albums, artists, and genres. Our two transferred songs are here, and you can see on the right of the track the file format of the file.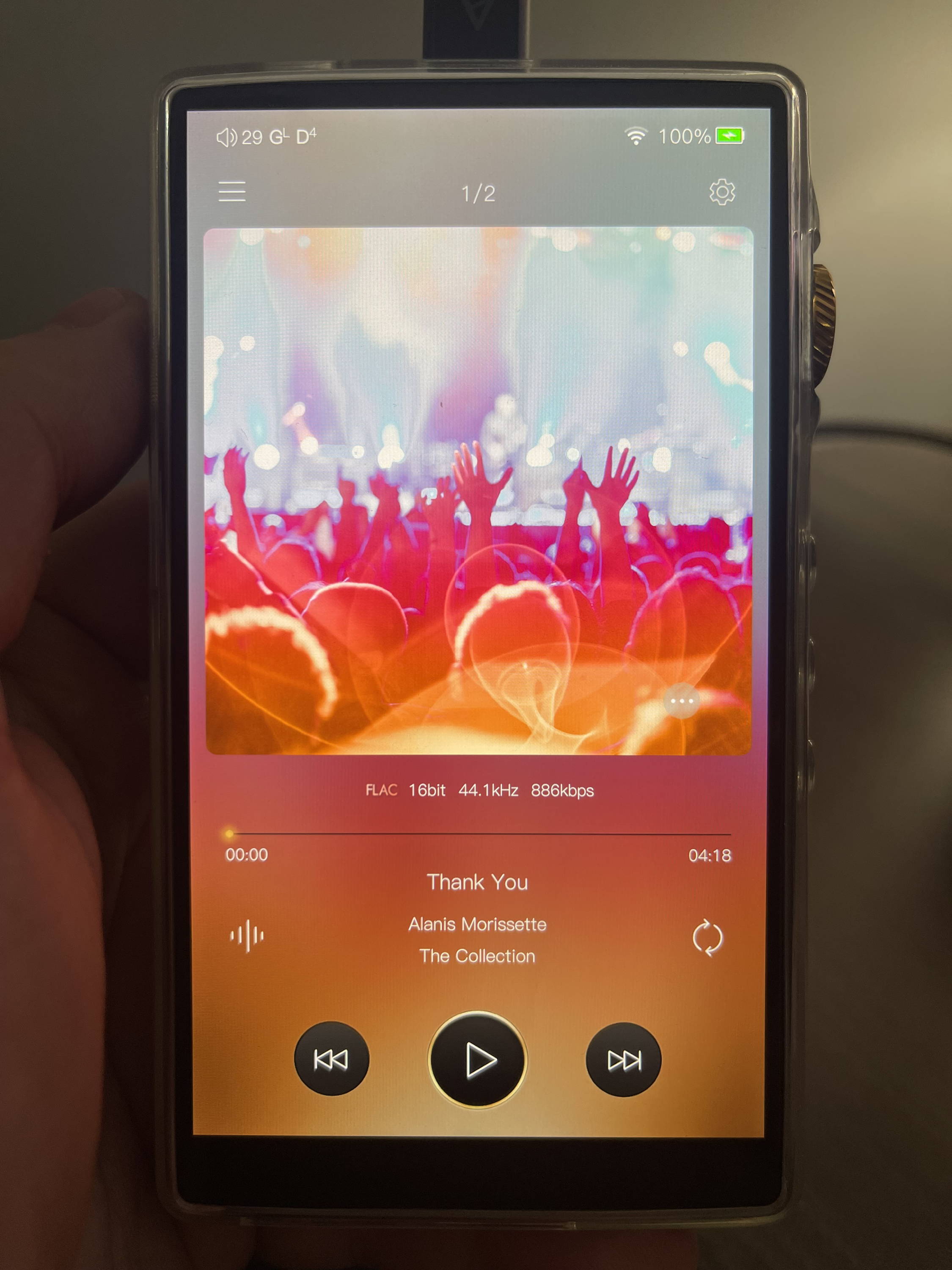 The Now Playing screen will show the info and album art of your music. The Mango Player is iBasso proprietary music program, so as long as your files are a compatible format, you should have no problem accessing and playing your transferred music!
---
Transferring Music with a MAC
When it comes to transferring music using a MAC computer the process is exactly the same as Windows. Plug in your device, the window should pop up showing the exact same file format and directory. There, you can click-and-drag or copy-and-paste your music from iTunes directly into the music folder. The same parameters apply here too when it comes to file formats, but the good thing is that Apple-compatible formats like AAC and WAV are compatible with iBasso too, so transferring non-DRM AAC, WAV, AIFF, and MP3 should not be an issue.
---
Converting Music Files to Different Formats
You'll need the same things for transferring from a Windows computer: the latest version of iTunes, the 3rd party conversion program (in this case TunesBank for example), the iBasso player, and the USB cable. Keep in mind that first you'll need to remove the DRM from the file if you want to convert it. This program can also help you do that along with the file conversion. Here's a quick step-by-step guide on how to convert and then transfer music:
(The 3rd party program doesn't have to be TunesBank - it can be any 3rd party program that can convert and remove DRM from protected Apple music. We're just using TunesBank here as an example. Keep in mind that each program's instructions might differ slightly from the following.)
When converting music files to different formats:
Step 1) Launch TunesBank and iTunes on your computer. Note that iTunes will run in conjunction with TunesBank, and TunesBank will load all your music contents from your iTunes library.
Step 2) Add your music to TunesBank. The "Librarys" tab at the top is where you'll find your music to select for conversion. You can select individual songs or select "Batch Conversion" to select as many songs as you want. You can also create playlists in iTunes to batch the desired music together for an easy selection in TunesBank.
Step 3) Choose your output formatting. Under the Output Settings below the music selection, you can adjust the format/codec, quality, bitrate, sample rate, the output folder, and the file name.
Step 4) Begin converting your music. Simply press the "Convert" button to start the process. You can also head back to the music library and add new files to the queue for conversion. Once TunesBank is finished, you can click the "Finished" tab and click "View Output File" to see the newly converted music in the output location you selected.
Step 5) Connect your iBasso player to the computer with the USB cable. Now you can copy and paste or click and drag the newly converted music from your TunesBank file location to the iBasso directory. Once the files have completed transferring you can eject the music player from your computer.
---
If you have any questions about transferring music files to your iBasso DAP music player, feel free to reach out to us or leave a comment. Happy listening!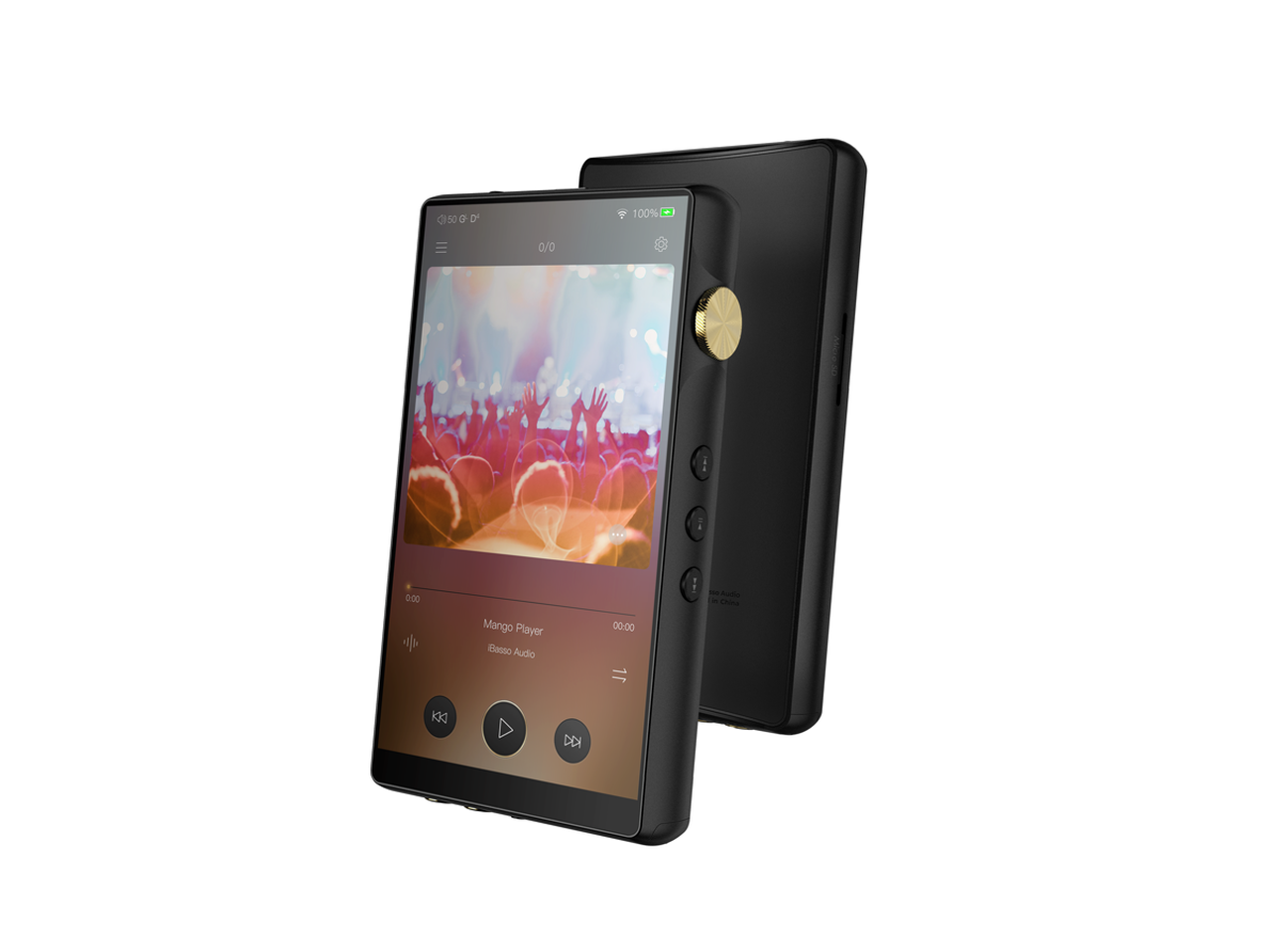 iBasso DX240 DAP Music Player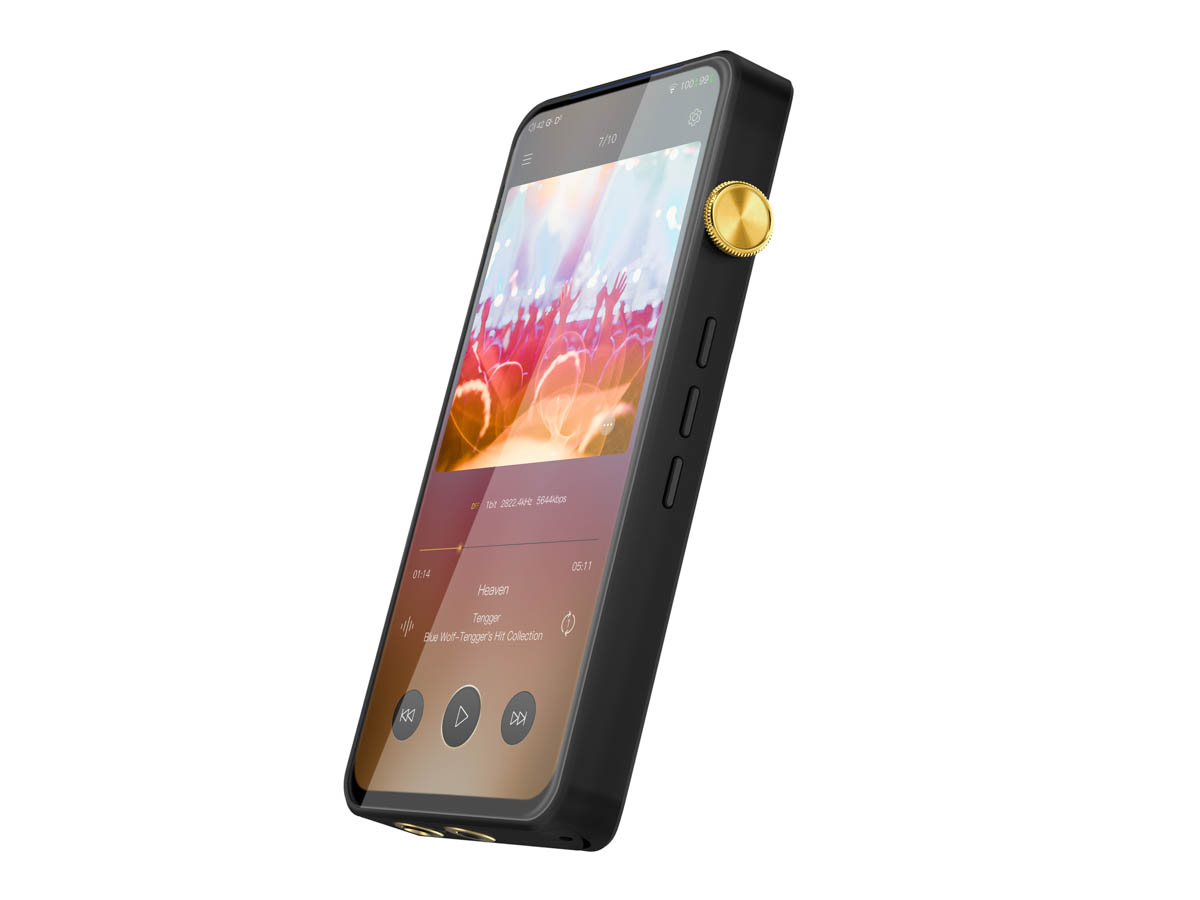 iBasso DX300 DAP Music Player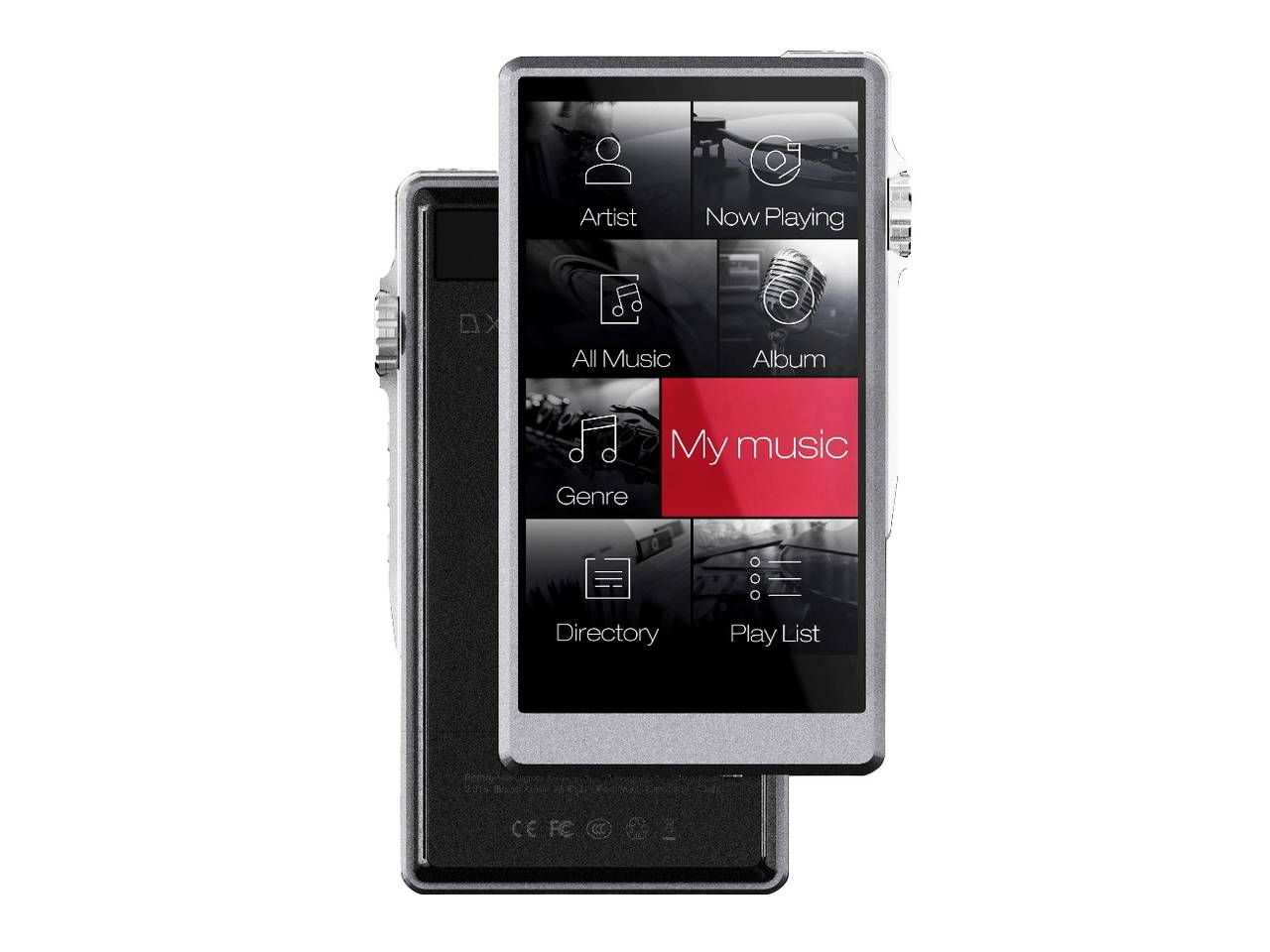 iBasso DX150 DAP Music Player
---
---