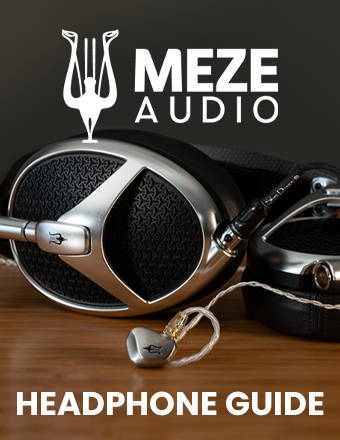 Amazing Quality At Every Price Point
Brand. What makes a brand? Something that you know the company will deliver time and time again, to all their products. For Meze Audio that is quality. Quality in materials, quality in design, and most importantly quality in sound. In just a little over a decade, it's truly amazing what a name Meze has made for itself with both affordable consumer audio headphones and some of the top flagship contenders of the audiophile world. That's right, you can spend less than a hundred dollars and you'll know those earbuds are made with the same care and quality as their Empyrean or Elite headphones. Of course, they're not going to sound as good, but quality goes a long way, and bringing that quality to consumers and enthusiasts of all price ranges says a lot about the brand and what they stand for.
Meze Audio is a company that does things their way. They don't follow trends or sacrifice quality for quantity. It all comes down to a perfect marriage of amazing sound and stunning design. As they say, "Style must always be a by-product of high functionality and ergonomics." It'll be one of the first things you'll notice too about Meze, and catching your eye is half the battle when it comes to the myriad of headphone and earphone designs in the audio market.
Meze Audio purposefully stands out from the crowd and you'll find some driver technology found nowhere else on the audiophile scene incorporated into their award-winning headphones. So no matter your budget, you'll be sure to get Amazing Quality At Every Price Point.