Tiny earbuds

that sound like full-size headphones. No really...
I'm going to be honest with you - I'm not the biggest fan of earbuds (not to be confused with IEMs, mind you). Earbuds range in so many sizes and fits, most of the time they never manage to stay in my ears very well. But I'm just going to go ahead and say it: the Sony WF-1000XM4 are not earbuds. They are full-sized headphones that Sony has magically shrunk down, split apart, and put inside tiny little earbud housings. It's magic. That's the only word for it.
I don't know how they did it, but at times I wasn't sure if I was wearing the WF-1000XM4 (earbuds) or the WH-1000XM4 (headphones) model. I'm not going to write a fluff piece about how perfect it is here, but dang, it's a good pair of earbuds.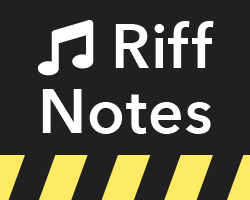 Great Sony sound
Many Features
Effective ANC
Environmentally friendly packaging
Earbud fit varies from user to user
Speak to chat is finicky, especially in noisy environments
Materials, Quality, & Comfort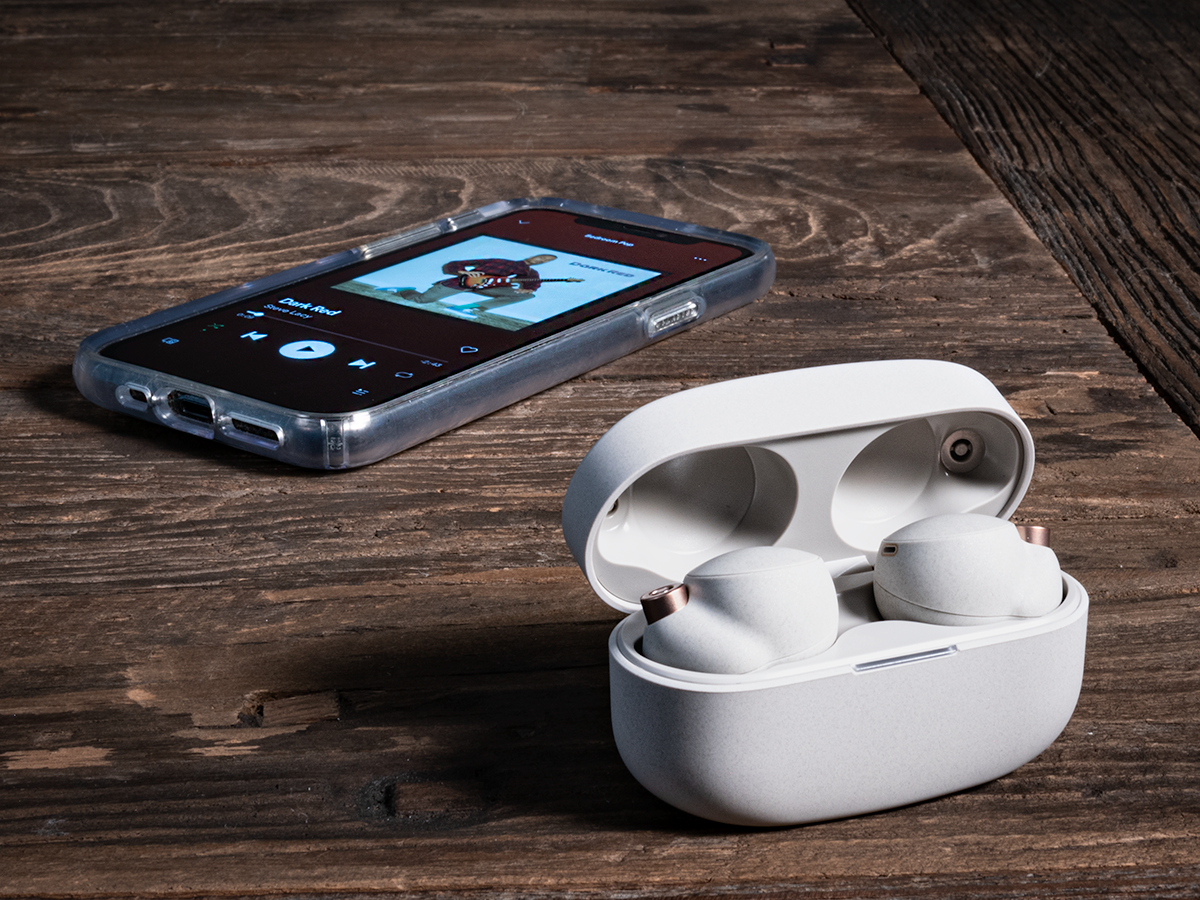 Eco-friendly. Sony's new packaging is certainly a new unboxing experience for me. Sony has done away with all plastic as the new packaging is designed based on low toxicity design principles and a "made to be remade" philosophy that's more socially responsible. 99% of paper packaging, other than labels, is produced using recycled and sustainable materials developed especially for Sony. Everything is actually put together really well and feels protected despite the lack of plastics. Lift off the cover and you'll find the earbuds inside their charging case. Underneath that is the paperwork followed by the charging cable and a pair of small and large ear tips. The charging cable is a USB-A to USB-C and the ear tips are a more foam-like variant. The newly developed Noise Isolation Earbud Tips feature a unique polyurethane foam material. Soft and elastic, it maximizes the surface contact area between the earbud tip and the ear canal, eliminating gaps to insulate sound and reduce noise. It also improves adhesion to the ear canal for a more stable fit. Sony redesigned the internal layout to make the earbuds 10% smaller than the previous generation. Likewise, the charging case is smaller too by 40%, yet still gives you 16 hours of on-the-go charge. Sony has a tendency to pack their headphones with feature-rich options, more of which we'll get into in the Features section. The charging case is about on par with other wireless earbuds on the market, with a charging port in the back and an LED indicator on the battery status. The buds themselves are designed well - feeling sturdy enough that you won't have fear of breaking them if dropped.
Fit is important when it comes to earbuds. Personally, I have a difficult time finding buds that fit well in my ear without some ear hook design, or like Airpods, which just sit in the curvature of the outer ear. However, the WF-1000XM4 is light enough, and combined with the material of the ear tip, it was surprising how well they fit snugly inside the canal without any pressure. I tend to have an aversion to sticking things inside my ears due to the pressure and weight (with the exception of the Meze Audio Rai series IEMs). The more ergonomic design of these products makes a HUGE improvement and the difference why even picky people like myself enjoy the product. It's critical to find the right ear tip size - too large and you'll have pressure inside your canal exacerbating listening fatigue and shortening your listening sessions. Too small and you won't create a seal inside the ear canal, resulting in a hollow or empty sound, void of any low end or dynamics, and poor audio quality overall. The right size ear tip will create a seal without adding pressure, which will provide dynamic and rewarding audio quality.
It's worth mentioning that the XM3's never fit well for me. The XM4's on the other hand do, and they're comfortable. That's saying a lot. The device certainly favors foam ear tips due to the ANC features, so keep that in mind if you prefer other materials.
No one buys earbuds to replace their headphones. It's a convenience, and especially when you are adding in features like active noise canceling, it tends to be passive at best. But...but...
I dare say the WF-1000XM4 is pretty darn close to sounding like the WH-1000XM4 headphones. I mean, there were times that the bass response and sound signature sounded identical to the larger, full-size headphone version. Color me impressed. If you're familiar with the WH-1000XM4, or Sony in general, many of their products have fun or V-shaped sound signature, leaning to the warmer side of the spectrum. The WF-1000XM4 is no different, providing plenty of energy to your music.
Despite having a dip in the mids, the Sony WF-1000XM4 does not lack detail. Alexi Murdoch's Through the Dark is a solemn and ethereal folk acoustic number. Through the XM4's the picking pattern has weight, especially in the low end. Alexi's baritone voice nicely comes to the forefront when he sings - his intonation isn't perfect, but it's honest. The XM4's deliver a personal and intimate performance as if you're the only other person in the room with him. The song is beautifully simplistic, and the pad synth in the background gives just enough expanse to open up the soundstage without losing that intimacy.
Semisonic's Singing in My Sleep is another great tune that shows off the energy of the earbuds. Guitars are powerful, but never overpowering the vocals. Bass and kick are balanced in the mix. One thing the "Sony sound" does well is put you "in the middle of the action." It's basically the antithesis of the Meze Empyrean - in that the soundstage of the Empyrean is about 2 feet out in front of you with a full 200+ degrees of surround presentation. The Sony's feel in your head and around 100 degrees of separation, but provide a decent enough soundstage that the music doesn't sound recessed. I'll be honest, you're not going to be terribly impressed by these if you're primarily a classical listener. The soundstage won't be quite what you're looking for complete immersion. For instance, take Olivier Latny's rendition of Bach's Tocatta and Fugue in D Minor (yes, the one everyone knows - BWV565). If you haven't heard it, do yourself a favor and check it out. It's one of the most dynamic interpretations of Bach's masterpiece out there played on none other than the grand organ in the Notre Dame Cathedral in Paris. The Sony WF-1000XM4 makes sure the louds are loud and the softs are soft. Combined with the active noise canceling (more on that later), the dynamic range is perceptually great, but adding in ambient noise shows the limitations of the device when it comes to the soundstage.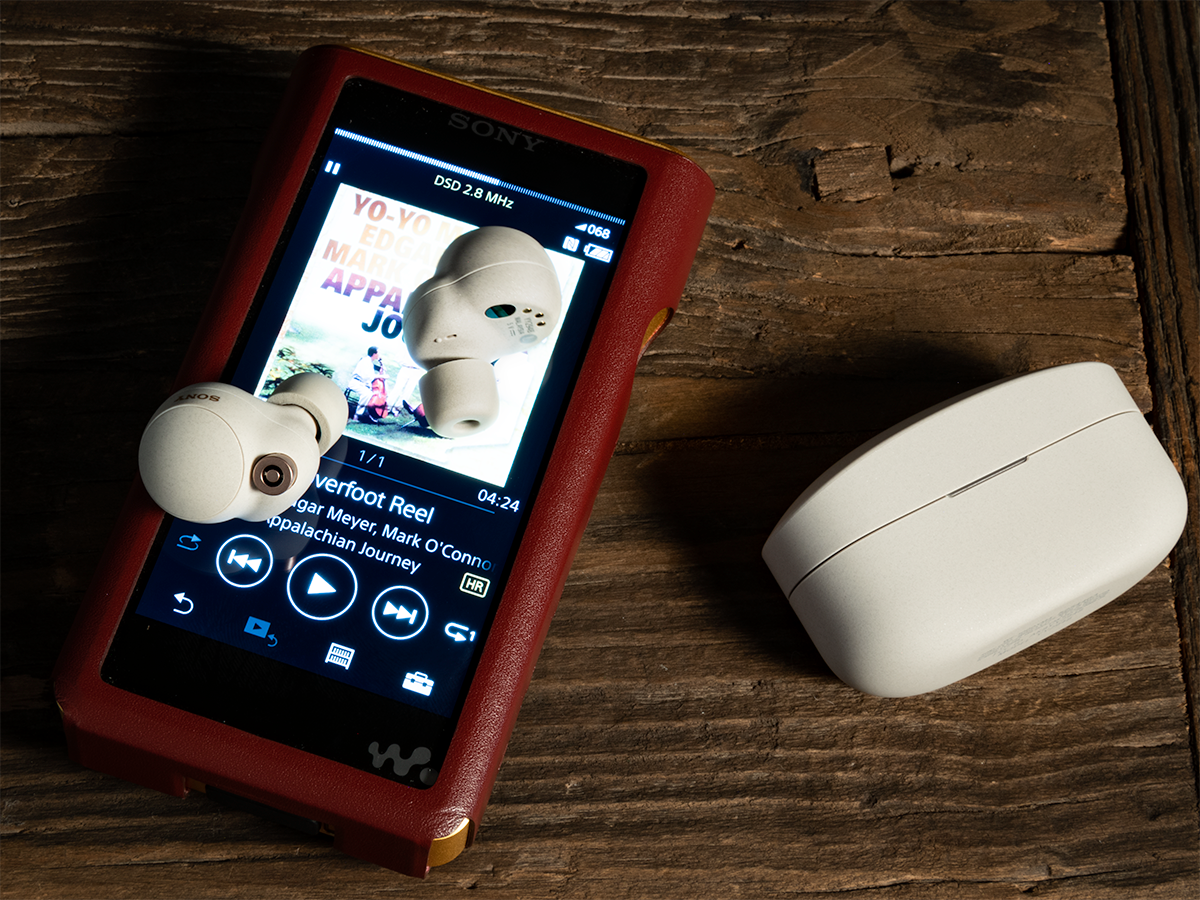 Pop and R&B sound phenomenal on the earphones, taking full advantage of the low-end energy and power. It's thick in the best way possible, emphasized more so by the proximity of the driver to your ear. You really feel it. Ricky's Theme (no I didn't pick it for the name obviously) is funky and fat, the low end is pronounced but not overpowering or bloated, allowing the mids and highs to balance and cut through nicely. Overall, the tuning of the WF-1000XM4 is impressive, and it really shines for genres like Rock, R&B, Rap, Pop, Folk, and more. Classical and jazz still sound great, but if you're a classical-head looking for an expansive soundstage, I would look elsewhere.
The Sony XM4 earbuds use a newly designed 6mm driver unit, featuring a 20% increase in magnet volume, which according to Sony gives improved performance in low frequencies. It also enhances noise canceling by generating a high-precision cancellation signal to the low-frequency range. Combined with the noise-isolating ear tips, the active noise cancellation (or ANC) is surprisingly effective, at least more so than I've ever experienced in an earbud as of late. Sony uses two noise-sensing microphones per ear - one forward-feeding and the other on the back of the chassis - to catch more of the ambient noise of your surroundings. Also, the new Integrated Processor V1 takes the noise cancelling performance of the acclaimed QN1e chip (from the previous generation WF-1000XM3 and WH-1000XM3) and goes even further. Improved noise-canceling performance and Bluetooth SoC delivers better active noise cancellation (ANC) while using less power.
The XM4 was able to completely block out my surroundings in the office, and even some on a noisy street. It was comparable to the full-size WH-1000XM4 because even though the ear cups create a good seal around the ear, the ear tips of the WF-1000XM4 help to fill in the open space of the ear canal. Some might argue it's more effective at blocking out ambient noise because of this.
Sony is now one of the leading contenders in the world of ANC, and the noise-cancellation of the WF-1000XM4 is superb. To improve further on this fact is the Sony Headphones app and how it allows you to tailor your listening experience, adjust noise-cancellation and ambient noise, and much more. We'll look at more of the features of the Sony Headphones application next.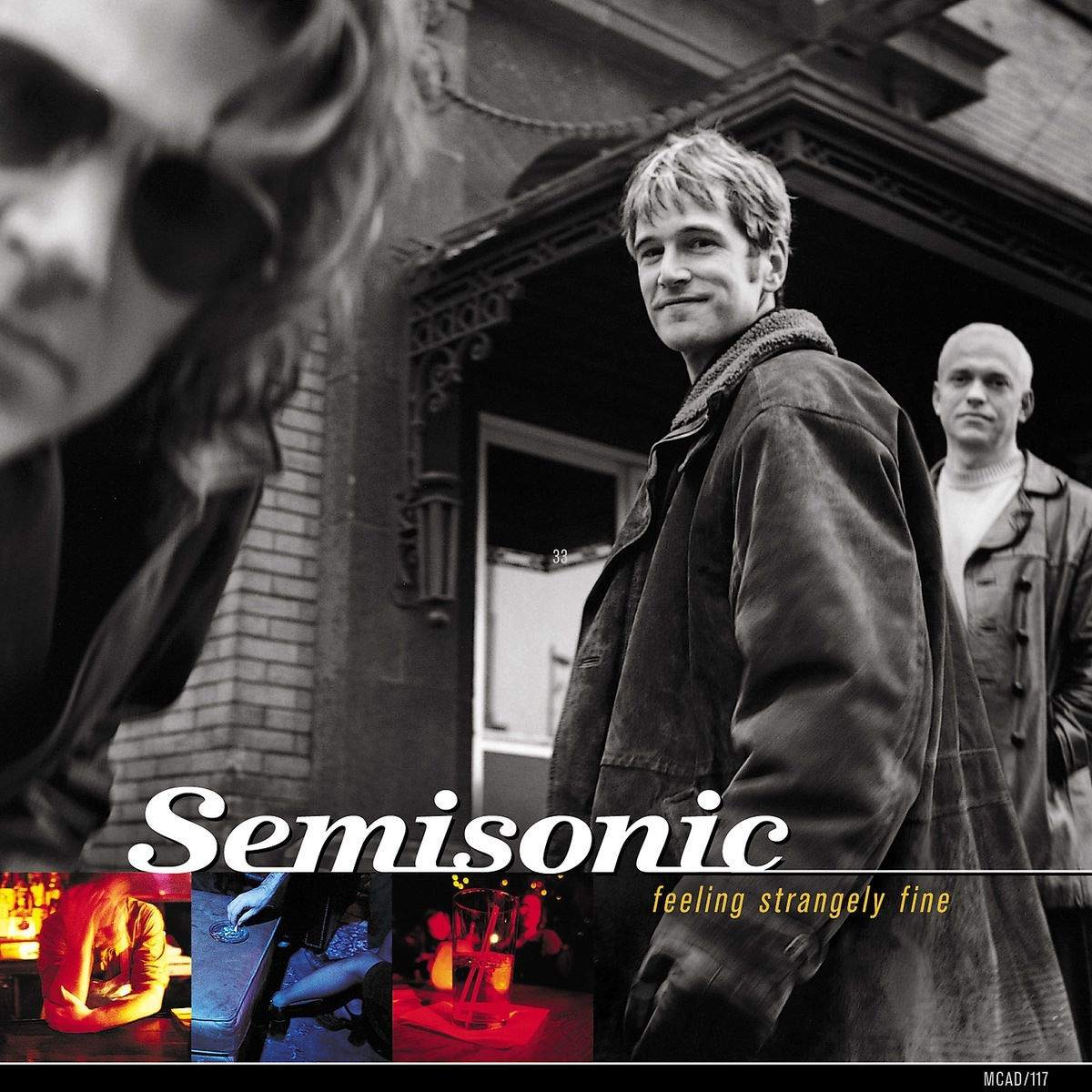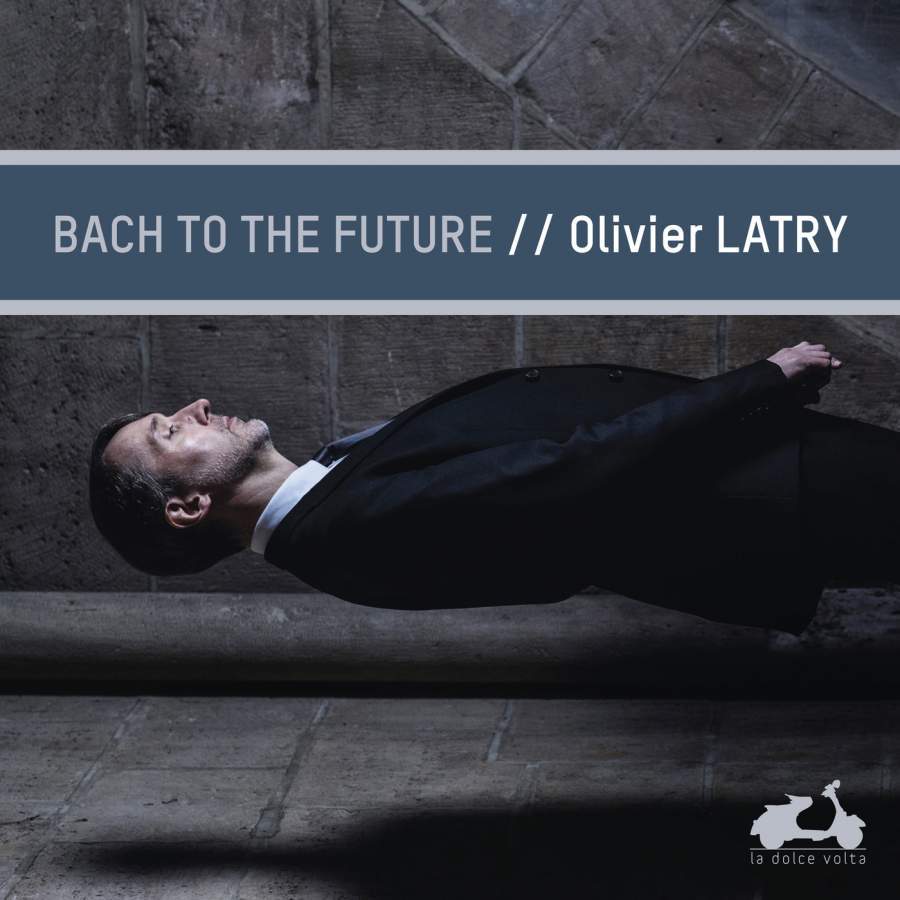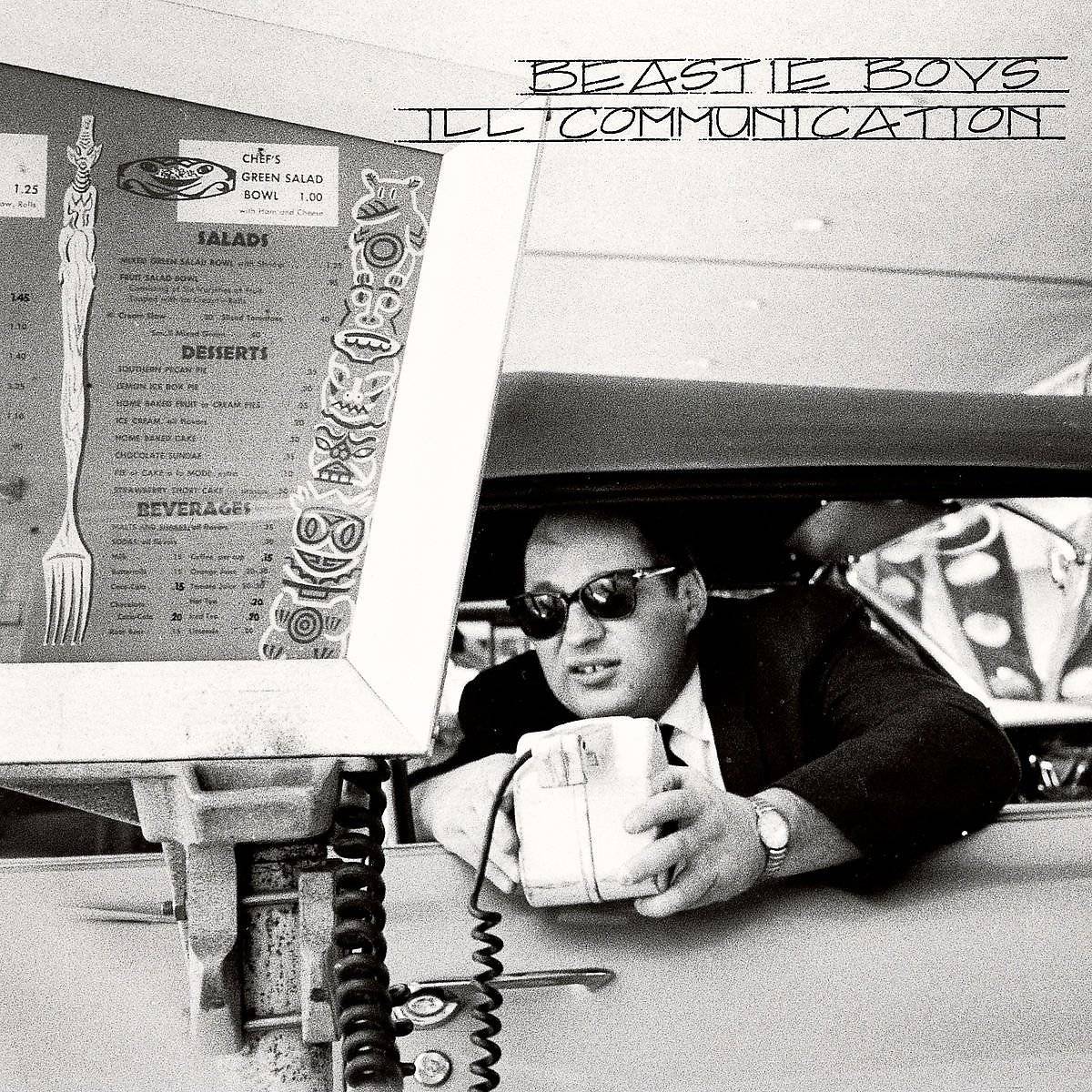 Songs/Albums
Alexi Murdoch - Through the Dark - Towards the Sun
Semisonic - Singing in My Sleep - Feeling Strangely Fine
Olivier Latry - Tocatta & Fugue in D Minor - Bach to the Future
The Beastie Boys - Ricky's Theme - Ill Communication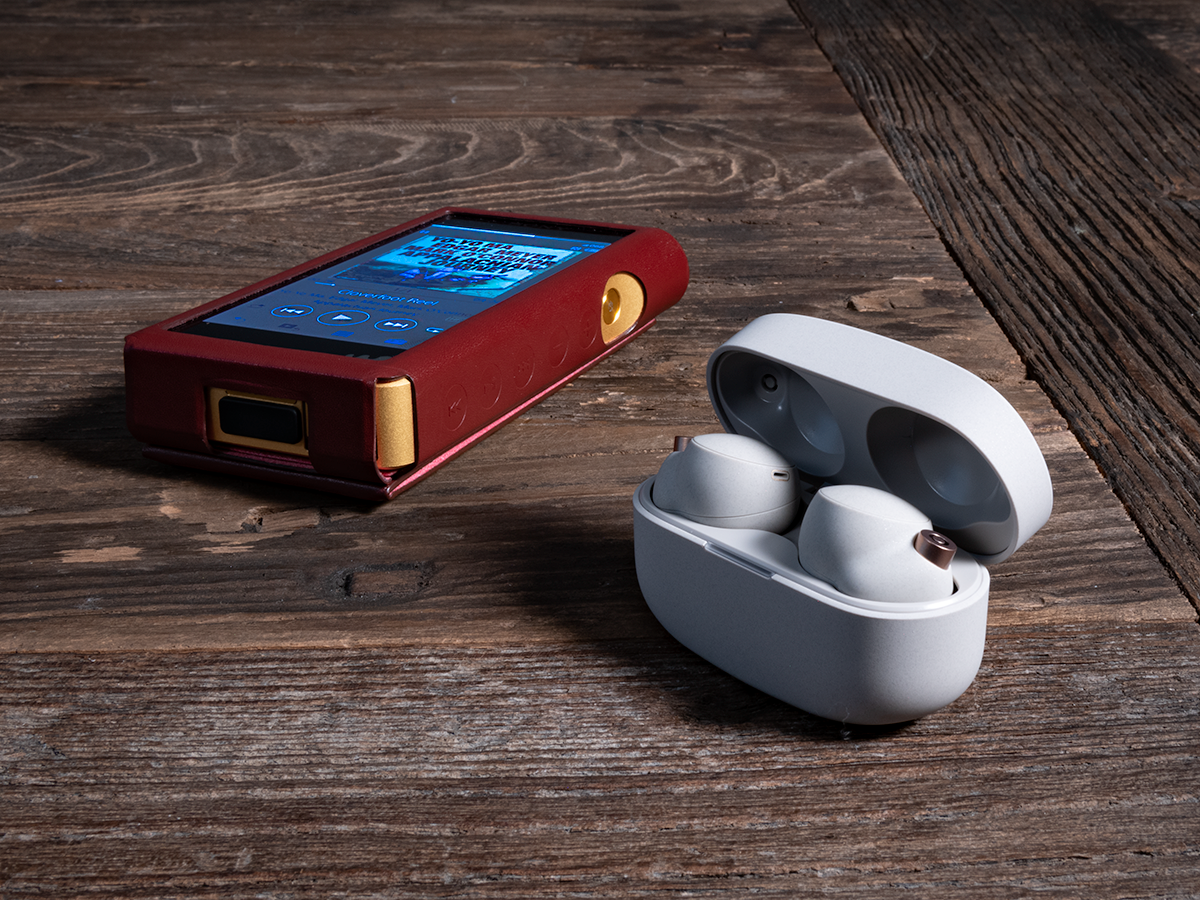 One of the best things about Sony headphones and earbuds is the Headphones application. Sony gives you more control over your device and your sound than any other manufacturer on the market. The app is robust allowing you to manage:
Individual earbud and charging case battery levels
Noise-cancellation level
Ambient Sound level
Noise-canceling or Automatic Wind Noise Reduction
Speak-to-chat (was finicky in noisy environments for me)
EQ settings
360 Reality Audio - available for select apps only. Images and analyzes your ear shape to provide a tailored sound specifically for you.
Bluetooth sound vs connection optimization settings
DSEE Extreme audio settings
Voice Assistant
Touch Sensor function assignments - change what happens when you tap the earbud
Optimal Earbud Tip Analysis
and much more...
The application worked equally well on both iPhone and Samsung devices in the office.
Touch Controls - Choose from a number of commands when tapping the side of the WF-1000XM4: activate/deactivate ANC, play/pause, activate voice assistant, and more. Controls are intuitive and easy to use.
Minimizing wind noise - Even on windy days you'll stay totally immersed. Automatic Wind Noise Reduction mode detects when it's windy and automatically suppresses it.
Enjoy High-Resolution Audio without wires - The WF-1000XM4 now supports High-Resolution Audio Wireless2, thanks to LDAC, the industry-adopted audio coding technology. LDAC transmits approximately three times more data (at the maximum transfer rate of 990 kbps) than conventional Bluetooth® audio, allowing you to enjoy High-Resolution Audio content in exceptional quality, as close as possible to that of a dedicated wired connection.
Real-time restoration of all your compressed files - Using Edge-AI (Artificial Intelligence), DSEE Extreme™ (Digital Sound Enhancement Engine) upscales compressed digital music files in real-time. Dynamically recognizing instrumentation, musical genres, and individual elements of each song, such as vocals or interludes, it restores the high-range sound lost in compression for a richer, more complete listening experience.
Detects speech vibrations to enhance clarity - A bone-conduction sensor only picks up vibrations from your voice – it doesn't register ambient sound – enabling even clearer speech when making calls. Call quality was great during my testing sessions. Background noise was kept to a minimum thanks to the effective noise cancellation. Worked well with both iOS and Android.
Ergonomic surface design for a better fit - Since introducing the world's first in-ear headphones in 1982 (MDR-E252), Sony surveyed huge amounts of data relating to ear shapes from around the world. The WF-1000XM4 headphones are the product of that research, combining a shape that matches the ear cavity with a new ergonomic surface design for a more stable fit.
Use the app to find your perfect size - Find the right fit for your ears with the Sony | Headphones Connect app. It takes you through a few simple measurements to find the ideal size of Noise Isolation Earbud Tips to ensure maximum sound quality and minimum outside noise.
Water-resistant for everyday use - With an IPX4 water resistance rating, splashes and sweat won't stop these headphones – so you can keep on moving to the music.
Listen all day, charge in minutes - You can enjoy a full working day of charge – 8 hours – from your headphones and store another 16 hours in the case. That means a full 24 hours of listening time every time you leave the house. In a hurry? Just a 5-minute quick charge gives you up to 60 minutes of playtime and the Sony | Headphones Connect app will even notify you when your charging case drops below 30%.
Easy wireless charging with Qi technology - No cables necessary, the WF-1000XM4 features Qi technology for easy wireless charging. You can even use a smartphone with Qi technology, like the latest Xperia model with battery share function, to charge your headphones and charging case.
Instant pause. Instant play. - Just take the earbuds out of your ears and the music stops – a proximity sensor knows when you are wearing one or both earbuds. Pop the earbuds back in and the music starts again.
Connecting Multiple Devices
New to the XM4 is the ability to connect to multiple devices via Bluetooth. To connect via phone, you'll need to download the Sony Headphone Application to your phone and go through the registration process to connect the earbuds to your mobile device. Next, under settings, you'll need to select the option to allow your earbuds to connect to multiple devices. To connect the WF-1000XM4 to a second device, hold down the power button for approximately 7 seconds to enable pairing mode. You should see the XM4 pop up to pair with the second device. If the device asks for a code, use the default "0000." If one of the devices can make phone calls, if you are listening to music when a call is received, you can accept the call by tapping twice on the exterior of the bud (likewise you can hang up by tapping twice again). If you were listening to music prior to the call, then it will resume when hanging up.
The Sony WF-1000XM4 Wireless Noise-Canceling Earbuds are the ultimate in sonic convenience. They're not $1K IEMs or earphones, so don't expect a miracle here, but Sony does a great job in providing affordable earbuds that sound great and provide more features than you'll probably use. It's a device that's so well integrated into your day-to-day, you don't have to think about it. The biggest takeaway for me was how well they sounded compared to their big brother, the full-size WH-1000XM4 headphones. If I'm going on a trip and I had to decide between full-size headphones or earbuds with minimal difference in sound quality, I'm definitely picking the earbuds due to space and weight. It also worked great as a headset for phone calls, seamlessly transitioning from music and media when calls were received.
Sony still leads the class in ANC technology as well, being some of the most effective at noise-canceling for a device of this size. Overall the Sony WF-1000XM4 is the perfect solution for those looking for premium consumer-priced earbuds with above-average sound quality. What are the best earbuds? Well for under $300 you can't get any better than these.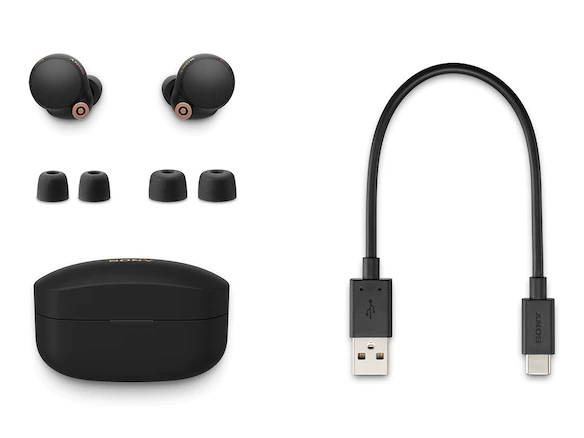 WF-1000XM4 Wireless Noise Cancelling Headphones

3 sizes of Noise Isolation Earbud Tips included

USB-C charging cable
Technical Features
Battery
BATTERY LIFE (CONTINUOUS COMMUNICATION TIME): Max. 5.5 hrs (NC On) / Max. 6.0 hrs (NC Off)
Battery Charge Time: Approx. 1.5 hrs
Battery Life (continuous music playback time): Max. 8 hrs (NC On) / Max. 12 hrs (NC Off)
Bluetooth® Specification
Bluetooth® version: BLUETOOTH Specification Version5.2
Profile: A2DP, AVRCP, HFP, HSP
Supported Audio Format(s): SBC, AAC, LDAC
Supported Content Protection: SCMS-T
Performance
General Features
DSEE Extreme: Yes
Driver Unit: 6 mm
Frequency Response (Bluetooth® Communication): 20 Hz–20,000 Hz (44.1 kHz sampling) 20 Hz–40,000 Hz (LDAC 96 kHz sampling, 990 kbps) / 20 Hz–20,000 Hz (44.1 kHz sampling)
Headphone Type: Truly Wireless
Magnet: High-power neodymium magnets
Waterproof: Yes (IPX4)
Noise Canceling
Ambient Sound Mode: Yes
Quick Attention: Yes
Size & Weight
Footnotes from the Manufacturer
As of April 26th, 2021. According to research by Sony Corporation, measured using JEITA-compliant guidelines in Truly Wireless style noise-canceling headphones market.
Need to set the function to "Priority on Sound Quality" using the Sony | Headphones Connect app. Compatible devices supporting LDAC will be needed.
Activate the DSEE Extreme™ from the Sony | Headphones Connect app.
In rare cases, Speak-to-Chat may unintentionally start up in response to vibrations caused by devices such as electric toothbrushes, electric massagers, and electric shavers, and activities such as brushing teeth, coughing, or humming.
To deactivate Speak-to-Chat and return to your music immediately, tap either the left or right touch panel. Otherwise, music will resume playing by default 15 seconds after your conversation ends in Speak-to-Chat mode. This timeframe can be customized using the Sony | Headphones Connect app.
The feature to activate Google Assistant by saying "Hey Google" is only available for Android devices. Google, Google Assistant, and Android are trademarks of Google LLC. Amazon, Alexa, and all related logos are trademarks of Amazon.com, Inc. or its affiliates. The Google Assistant and Alexa are not available in all languages and countries/regions. Install the Google Assistant app and set it up with the Sony | Headphones Connect app. For Amazon Alexa, install the Amazon Alexa app and set it up with the Sony | Headphones Connect app.
In order for measurements to be taken, the Noise Isolation Earbud Tips must be attached to the WF-1000XM4 headphones.
Protection assured against water splashing from any angle, excluding the sound conduit (sound exit tube), ventilation holes, and microphone holes in the unit (2 locations) of the headphones. The charging case is not water-resistant.
8hrs (earbuds) + 16hrs (charging case ), a total of 24hrs when using Noise Cancelling and Bluetooth® connection. 12hrs (earbuds) + 24hrs (charging case), a total of 36hrs when using Bluetooth® connection with Noise Cancelling switched off.
Charging pad sold separately. The charging case is compatible with wireless charging pads that meet the Qi standard. Depending on the wireless charging pad you are using, it may not be able to charge properly.
Xperia 1 III – availability may vary by region. The battery share function cannot be used while charging the Xperia 1 III.
The Sony | Headphones Connect app lets you assign alternative options, such as Google Assistant, Amazon Alexa, and music volume control, to each earbud. If neither Noise Cancelling nor Ambient Sound is required, set the function to "OFF" using the Sony | Headphones Connect app.