The Sony Complete Guide is your resource for the Japanese company's world-renowned audio products including headphones, earphones, Walkmans, digital audio players, and headphone amps. We've got company history, product reviews, Dragon Cable recommendations, and much more.
An Unrivaled Legacy of Audio Excellence
Chances are you don't need an introduction to Sony, a brand that is practically synonymous with home entertainment, gaming, and hi-fi audio. The Sony Walkman burst onto the scene in 1979 and revolutionized the way we listen to music, and the audio innovations kept right on coming: The world's first CD player. The world's first portable CD player. The world's first in-ear headphone. Established in Japan in 1946, the company has grown from a two-man venture into a multinational conglomerate. Sony Electronics, headquartered in San Diego, is the largest unit of Sony Corporation of America, the holding company for Sony Corporation's US-based electronics and entertainment businesses. The company's headphones, earphones, and digital music players are renowned for their technology, quality construction, and robust, musical sound.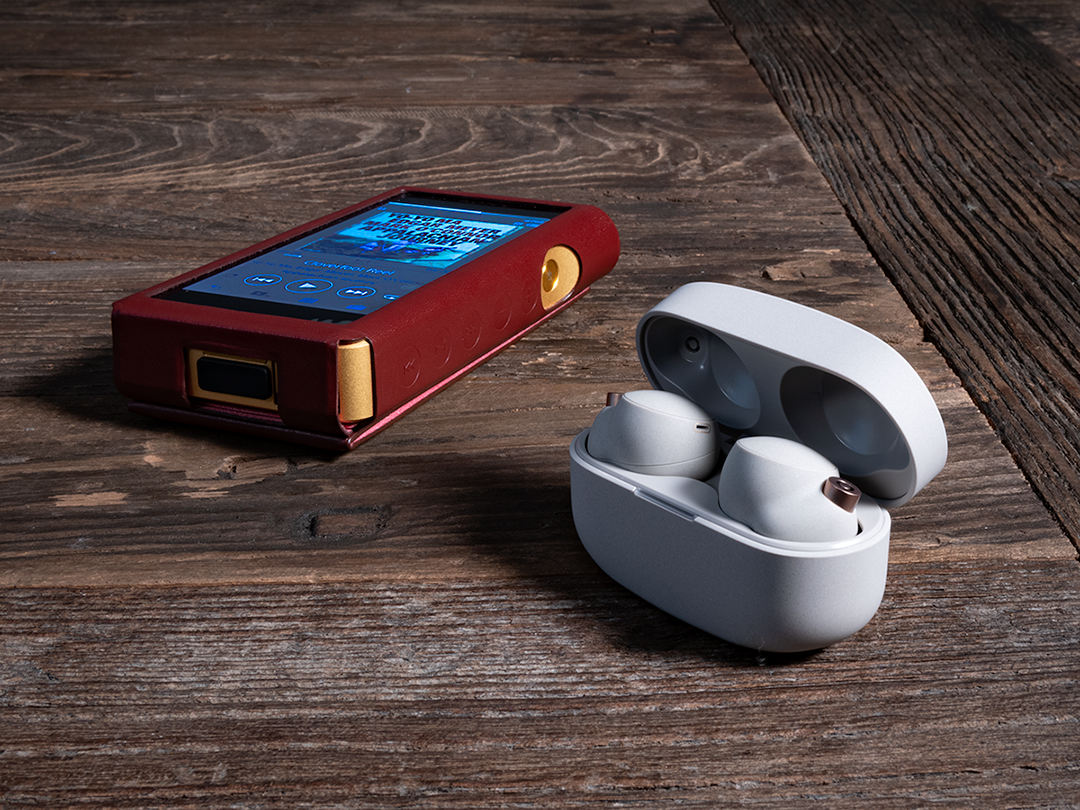 Sony Headphones and Earphones
Sony has a long history of innovation in headphones. From full size, over ear styles to wireless models with noise canceling technology, there's a lot to discover.
Sony Music Players and DAPs
Explore the amazing sound quality, features, and functionality of Sony digital audio players, including the latest iterations of the iconic Sony Walkman.
The Sony Story: From Flop to Fortune
When you hear the name Sony, you might think of headphones, televisions, or the PlayStation gaming console. But the Japanese company didn't start out producing entertainment devices. Believe it or not, Sony's first consumer product was an electric rice cooker. This was in the 1940s, and the product sold poorly. Turns out it didn't do its one and only job very well. It hardly matters now, but it's an interesting factoid.
Sony traces its roots to the 1940s. The two men behind the venture, Masaru Ibuka and Akio Morita, met during World War II, when they were both working to design missiles with heat-seeking technology for the Japanese Army. After the war, Ibuka started an appliance shop with eight employees inside of a Tokyo department store. Morita joined him a year later, and the two founded Tokyo Tsushin Kogyo, which translates to Tokyo Telecommunications Engineering Corp. The company also went by Totsuko.
What's in a Name?
When Tokyo Tsushin Kogyo was looking for a name with which to market themselves, the considered using their initials, TKK. But another Japanese company had already laid claim to those letters. The company sometimes used the acronym Totsuko (Tokyo Tsushin Kogyo), but it turns out that Americans were having trouble pronouncing "Totsuko." Ultimately, they chose the name Sony as a nod to two words. The first, the Latin word "sonus," is the root of the "sonic" and "sound." The second, "sonny," was commonly used in America to refer to young boys. Thus, in 1958, Morita and Ibuka chose the name Sony for their company.
In 1950, Totsuko introduced the first Japanese-designed tape recorder. Like the rice cooker, it sold poorly -- but the company was finding some success repairing radios and other electrical equipment for the Japanese broadcasting company NHK, and later for the U.S. army.
Ibuka traveled to the U.S. in 1952 and made contacts toward licensing a transistor radio from Bell Laboratories, part of Western Electric. A year later, Morita went to the U.S. to sign a deal with Western Electric. The agreement led to the first hugely successful product of the company that would be renamed Sony: The transistor radio. It wasn't the world's first transistor radio -- Texas Instruments had that distinction -- but it was the Sony TR-55 and the TR-63 that garnered attention. In a matter of years, Sony's pocket-sized radios were market leaders.
By the time the 1960s had arrived, Sony had an incredible reputation as an electronics brand. The Sony Corporation of America set up shop in New York City. A store on fifth avenue featured the Japanese flag, reminding customers of the company's roots.
The Sony Walkman as Audio Game Changer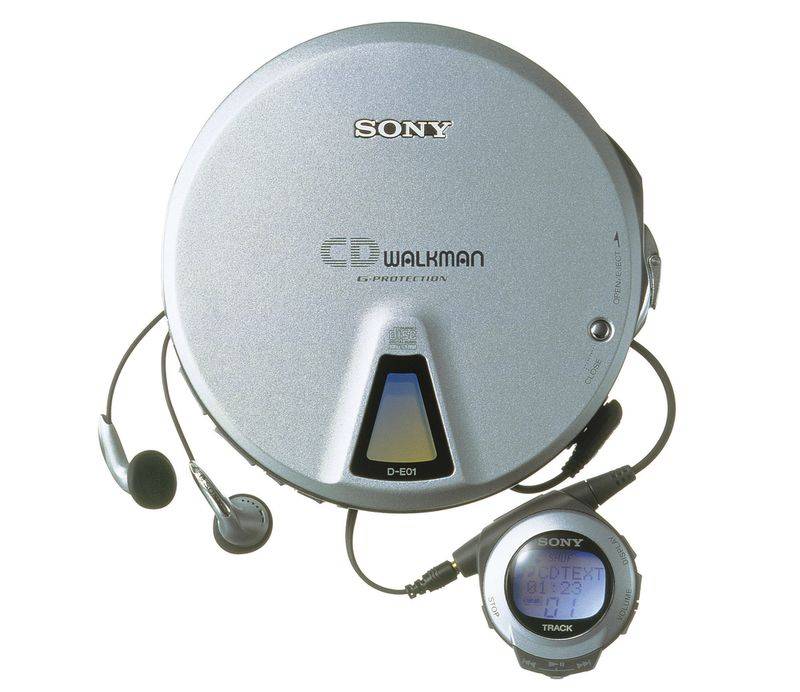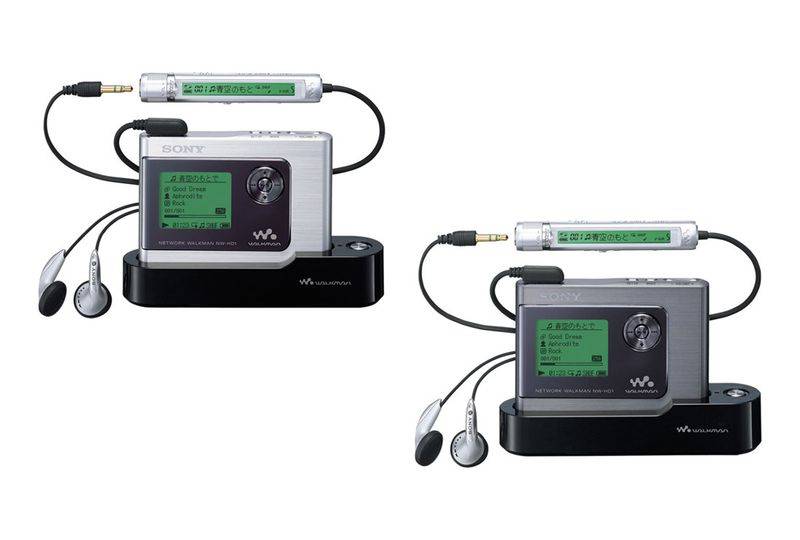 Portable music through personal listening devices has become so ubiquitous that most of us take it for granted. In the gym, while shopping, or walking down the street, we are accustomed to having music as our personal companion. But it was Sony who made this phenomenon a reality.
Introduced in 1979, the Walkman (which was originally known as the Roundabout in the U.S. market) transformed the way we listen to music. For the first time, listening to music became a solo, private activity. You loaded a cassette tape, put on your headphones, and suddenly you inhabited your own music universe. No longer were you limited to radio broadcasts on a portable radio; you could now choose your own music and listen to it on the privacy of your headphones through this groundbreaking device.
But as popular as the Walkman became, Sony engineers had been hesitant to make a device that could only play and not record. The original prototype for Walkman was created by an audio engineer for Sony co-founder Ibuka so that he could listen to operas during flights between Japan and the US. The engineer was hesitant, but he went ahead with the design, building it from a modified Sony Pressman, a compact cassette recorder designed for journalists and released in the late 1970s. Hundreds of millions of Walkman sales later, earlier hesitations proved unfounded.
The last cassette-based Walkman model sold in the in the US was the WM-FX290W, which was released in 2004. The Walkman has transitioned formats over the years from cassette player into the CD player, Mini-Disc player, MP3 player, and now, on some models, music streamer. Clunky controls have been replaced with touchscreen functionality, with sleek designs to complement amazing sound quality. Looking for a streaming Walkman? Check out the NW-ZX507. Looking for a really great media player but don't need Wi-Fi or Bluetooth connectivity? Take a look at the NW-WM1Z ("iPod on steroids") and the NW-WM1A.
---
Getting into the Headphone Game
A personal listening device demands a listening companion. In 1979, Sony released the MDR-3 headphones, which were designed to accompany the Walkman. You might remember them for their metal headbands and small, round foam ear pads. Compact and lightweight with a 23mm dome driver, these headphones were the first to use an ultra-thin PET (polyethylene terephthalate) diaphragm for maximum acoustic pressure. They were sold separately as an accessory to the first Walkman.
Several headphone milestones followed, including:
The MDR-E252, the world's first in-ear headphones (1982)
The MDR-V6, Sony's first studio monitoring headphones (1985)
The MDR-NC10, Sony's first noise canceling headphones (1995)
The MDR-DS7500, the world's first 3-D digital surround headphones (2011)
The WF-1000x, Sony's first True Wireless earbuds with noise cancelation (2017)
Today, Sony manufacturers a range of over-ear and in-ear headphones that utilize the latest and greatest headphone technology. Sony has become a leader in active noise cancelling (ANC) technology, with the Sony WH-1000XM4 wireless noise canceling headphones and the Sony WF-1000XM4 wireless noise canceling earbuds competing handily with ANC products from Bose and Sennheiser. Sony wireless headphones and traditional wired headphones deliver a sound quality coveted by audiophiles, music enthusiasts, and music professionals around the world.
---
A High-Resolution Revolution
In 2013, Sony announced a commitment to make high-resolution audio "a more convenient and cost-effective listening experience for digital music enthusiasts everywhere." High-res audio captures and reproduces digital audio at a higher rate than CDs (24-bit / 96kHz and beyond). The company launched a range of high-res products that process and play a variety of high-res formats, with other brands following in their footsteps. This includes the products in the current Sony Signature Series lineup.
In 2019, Sony introduced LDAC, a proprietary audio coding technology that allows streaming high-resolution audio over Bluetooth connections at up to 990 kbps at 32 bit/96 kHz. In 2019, the Japan Audio Society (JAS) certified LDAC with its Hi-Res Audio Wireless certification.
Sony continues to trail blaze into the newest audio technology. To this day, Sony is revolutionizing sound with High-Resolution Audio products like its DMP-Z1 digital music player that supports files up to DSD native 11.2 MHz and PCM playback up to 384 kHz/32-bit.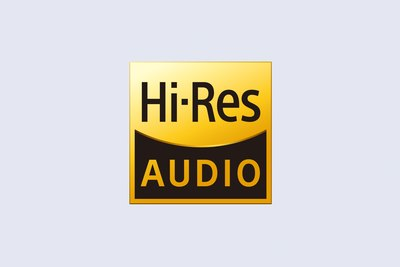 ---