---
I'm a big fan of portability. Before this pandemic happened, I traveled a lot and I like to be able to bring my hi-res with me. What I appreciate about iBasso players is that they offer you a no-frills experience of listening to your music on an OS that you can configure however you want. Changeable amp cards make the iBasso line of DAPs totally unique to the market, changing out aspects of the device such as output connections, power output, battery life, and much more.
iBasso makes some really great DAPs, but the DX300 departs stylistically from its predecessors. It's a sleek looking device, with some pretty great flagship-quality features and sound. Let' s see what the iBasso DX300 is hiding under its sleeve.
---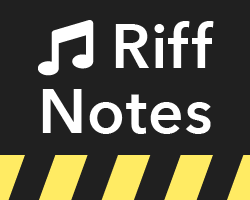 Equipped with a large and beautiful screen, iBasso doesn't put any fluff in their device - just pure, clean, and unadulterated high fidelity. We recommend the DX300 DAP for those looking for a flagship product without paying the flagship price.
Pros:
Large and beautiful screen
Excellent sounding quad-DAC design
Dual-battery power supply
Clean sound
Replaceable amp cards
Cons:
Volume knob
New amp cards currently in production at the time of this review (will update)
---
Materials, Quality, & Comfort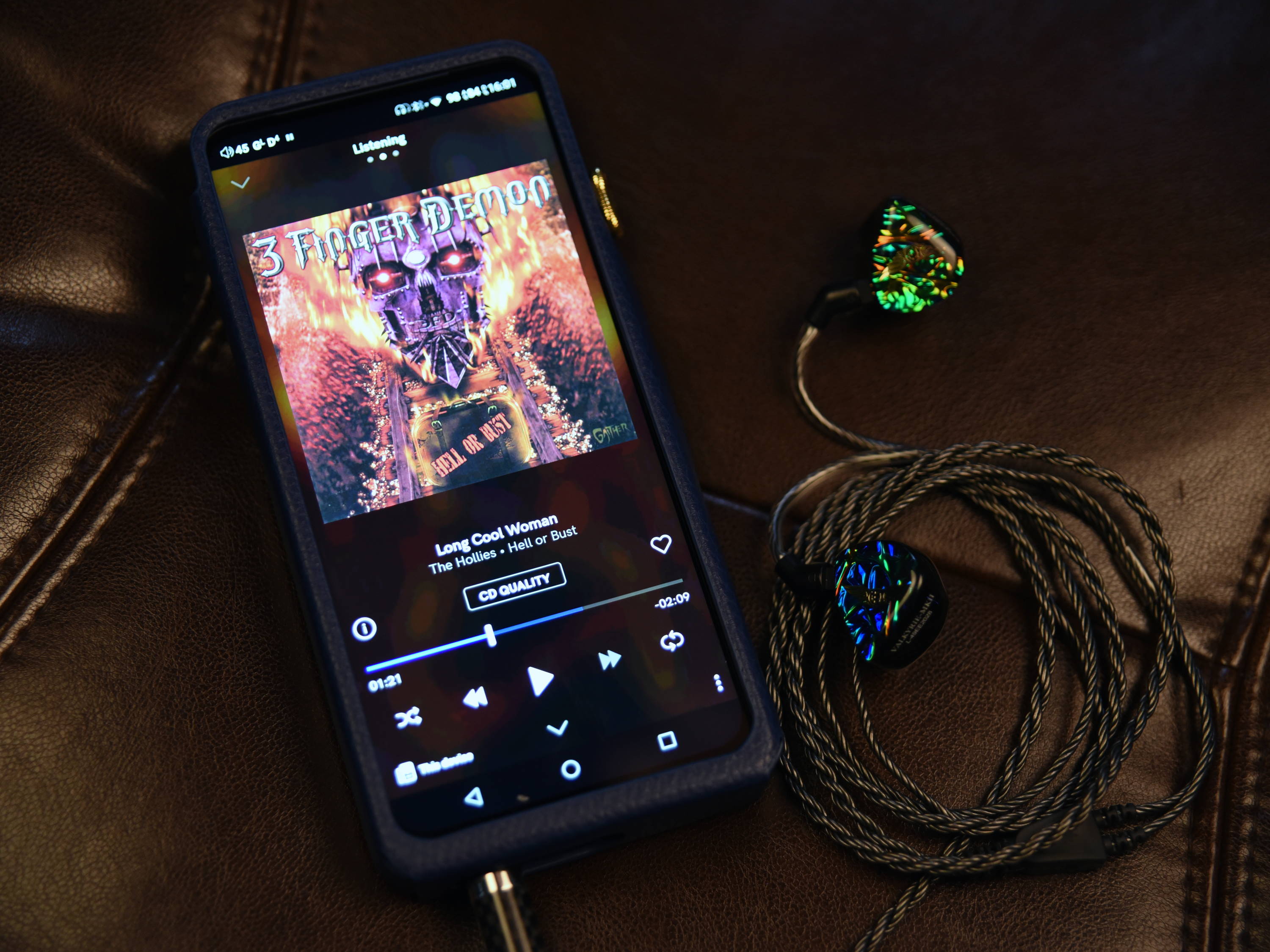 The DX300 is a premium DAP (digital audio player) . It's apparent upon first look, that the screen is one of the bright points of this device – pun intended. The 6.5 inch near-bezel-less IPS screen is gorgeous. It's one of the largest I've seen on a digital audio player and the snappiness and responsive of the touch controls makes it an extremely enjoyable experience. The screen sports a 2340x1080 resolution with good color accuracy. Responsiveness is snappy and tracking is quick. Older digital audio players always struggled with screen responsiveness, feeling sluggish and inaccurate, despite having really sharp and good-looking screens. iBasso resolves this problem with one of the best interactive experiences I've had on a DAP in a long time.
The DX300 isn't as heavy as it looks. It's a large device, but the sometimes weight and heft added to a large size of a music player makes it less portable than it was probably intended to be. It's a good weight, however far from being light and feeling cheap. The chassis is equipped with lots of connectivity options: 2.5mm, 3.5mm, and 4.4mm jacks are located on the bottom of the device. A coaxial jack and USB-C charging port are located on the top. On the left-hand side you'll find a microSD slot for expanding external storage capacity and on the right is the volume/power knob and the track skip and pause buttons. The connections were all tight and secure and the quality of the ports were durable.
Personally, I'm not a huge fan of the volume knob, it leaves me wanting a more tactile experience – maybe something a little more substantial feeling? The knob feels shallow - also the ribbing isn't as pronounced to provide a grip - it's more there for texture it seems. That's just a personal quip on my part, however, since the knob looks great and iBasso obviously went for a more sleek approach aesthetically. The knob itself is quite functional, despite the issue being exacerbated when the case is placed over the device. But that leads us to the next thing: iBasso includes a very nice leather case for the DX300. Our testing unit was Starry Blue in color and the included case came in a matching blue hue. It's very nice and high-quality protection that is tailored perfectly to your investment, with quality stitching and perfectly contouring with the DX300. The inside is felt-lined to prevent scratching.
Everything about this product screams "flagship." The Starry Blue color is striking and original, and the matte glass backing makes this feel like the new Apple phone of DAPs.
---
Let's face it, if you get a flagship product, you're going to set your bar pretty high from the get-go. iBasso's DX150 and DX220 were some of their most popular DAPs, and I was a huge fan of their overall value combined with their many included features.
The DX300 is no different. The music player is equipped with quad CS43198 DAC chips, Cirrus Logic's flagship chip, to create an array of eight DAC channels total. Each channel has its own low pass filter and the DACs are double-paralleled to achieve a full balanced output. iBasso does this because dual DACs in parallel can effectively reduce the discrete distortion cause by a single DAC chip due to the manufacturing process and environmental influences. This ultimately results in greatly improving the sound density and performance.
The CS43198 DAC improves on the CS4399, effectively being a high-performance chip with great power efficiency, increasing battery life without sacrificing performance. The DAC itself is neutral sounding, providing an accurate presentation to the music without any unnecessary colorization.
The DAC isn't the only piece to the sound quality equation. Another feature that makes the iBasso DAPs stand out in the crowd of audiophile music players is their ability to switch out amplifier cards to change sound properties of the device. The ability to customize your DAP according to your particular needs is something only iBasso can do. Various AMP cards can adjust features such as a longer play time, different output ports, different circuit designs, and much more. You can customize your DX300 Music Player according to how you want to listen to your music.
The default amp card that comes with the DX300 music player, the AMP11, is based on the AMP8's discrete circuit and comes equipped with a 3.5mm single ended, a 2.5mm balanced, and a 4.4mm balanced output ports. All ports can also be changed to line outputs. The default card can run most headphones just fine, but if you have a pair of headphones that have particularly high-power requirements, then you can switch out the amp card for a more sufficient option. Need different connection options? Change out the amp card. It's an incredibly versatile system that makes sure you're getting the most out of your flagship music player.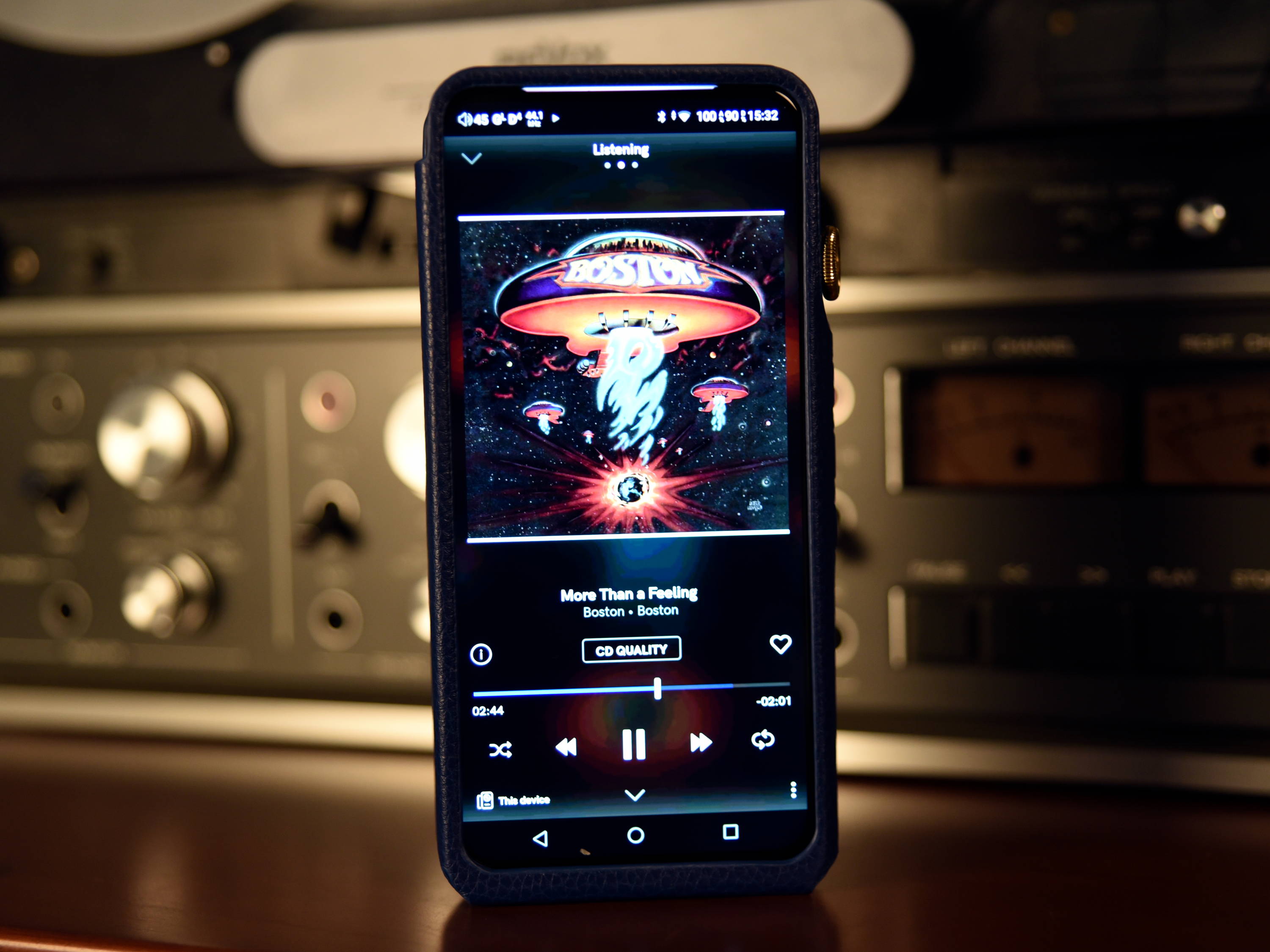 My entire listening experience has been a very enjoyable one with the DX300. For my testing sessions, I paired the music player with the Focal Stellia closed-back headphones and a Black Dragon Premium Headphone Cable ending in a 4.4mm connector. I can't tell you how awesome it is to finally have 4.4mm balanced jacks starting to show up in DAPs now.
I enjoy the fact that the DX300 is a no-frills music player. You're not going to find any filters or ridiculous EQ settings on this device. It's a neutral sounding DAP that is making sure it's accurately reproducing the music as the artist intended. Hardly any colorization is present apart from the cable and headphone choice. It's far from a stoic listening experience as some neutral sound signature music players can be. There is still plenty of life and dynamic performance that comes through the DX300.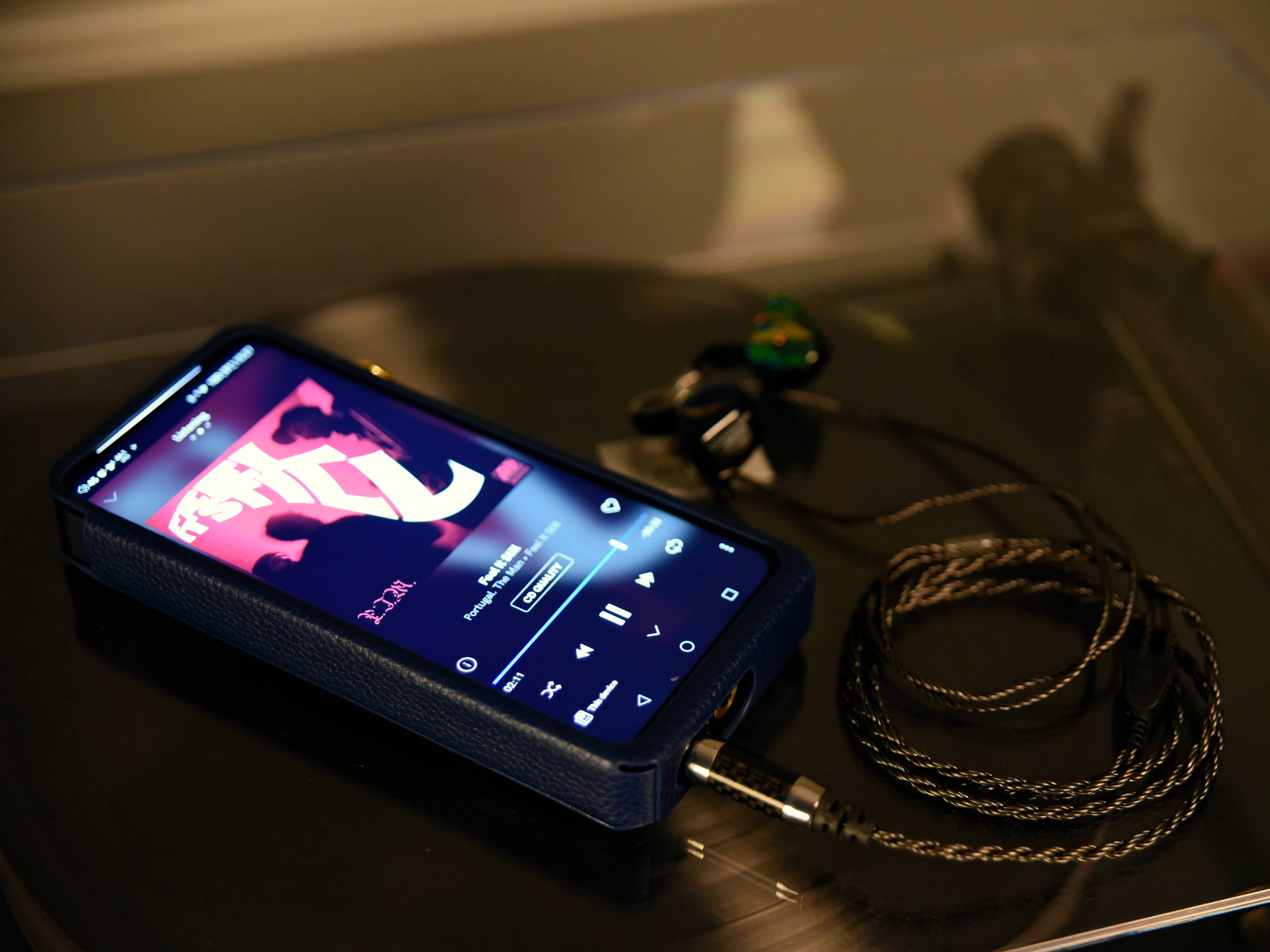 I'm a big fan of big band and early jazz music. The only issue I have with a lot of the older recordings is that the recording technology was in its infancy and quality can be sorely lacking in a lot of recordings pre-1940. Crystal microphones and other early recording gear didn't capture a lot of body in the low to mid frequencies, lending that tinny and two-dimensional sound. One of my favorite recordings is Benny Goodman's Carnegie Hall Jazz Concert. The concert took place on January 16, 1938 to a sold-out crowd. Many regard it as one of the most important concerts in the history of jazz, marking the official acceptance of the genre into the mainstream. It's not the greatest recording in the world either, as Benny says in his introduction that they didn't even know the concert was being recorded at the time. The recording on the DX300 was more resolute than I had remembered hearing it on other devices. The trumpets never have an issue being heard since their higher frequencies shine through without issue. But I did notice the kick drum more so in the DX300 – the drums and lower brass seemed to be more evenly represented despite the poor recording. I don't like to dwell much on this record, but I find it a good starting point to see how well a device can "polish a turd," so to speak.
The second song that really blew me out of the park was Carnival Town by Norah Jones. I like testing on this track because the accompaniment is so sparse except for the steady guitar, that it really makes you focus on the breathiness of Norah's voice and harmonies. I like a minimalist song that still retains a lot of body despite all the empty space. It's the mark of a good song for me. And a good artist and recording for that matter. Norah's voice is like velvet through the DX300, hearing the warmth of her intonation is strikingly good on a neutral sounding DAC. I'm sure the Focal Stellia and the Black Dragon Premium Cable helps too.
Rock music was particularly edgy and aggressive. I like when the guitars feel energetic and lively - without overpowering the vocals or other instrumentation on the track. Foo Fighter's In Your Honor has the classic "wall of sound" of guitar tracks layered over guitar tracks and then layered over some more guitar tracks until all you're left with is monoliths of toned distortion peeling your face off (kind of). In poorer or badly tuned drivers this energy is lost and it completely changes the way the song is heard. The DX300 retains this power, and I am once again reminded of my love for rock and roll. Thank you, iBasso.
---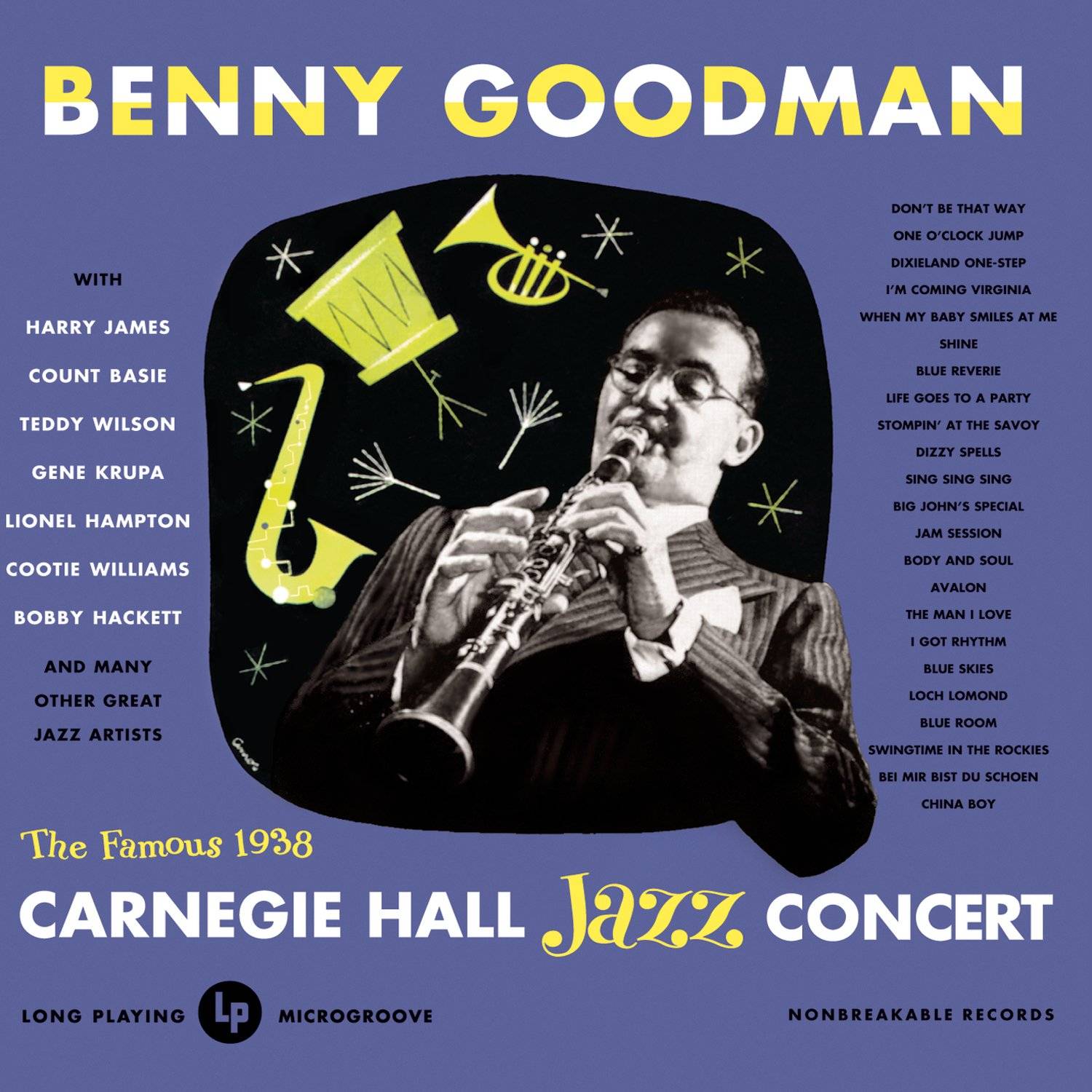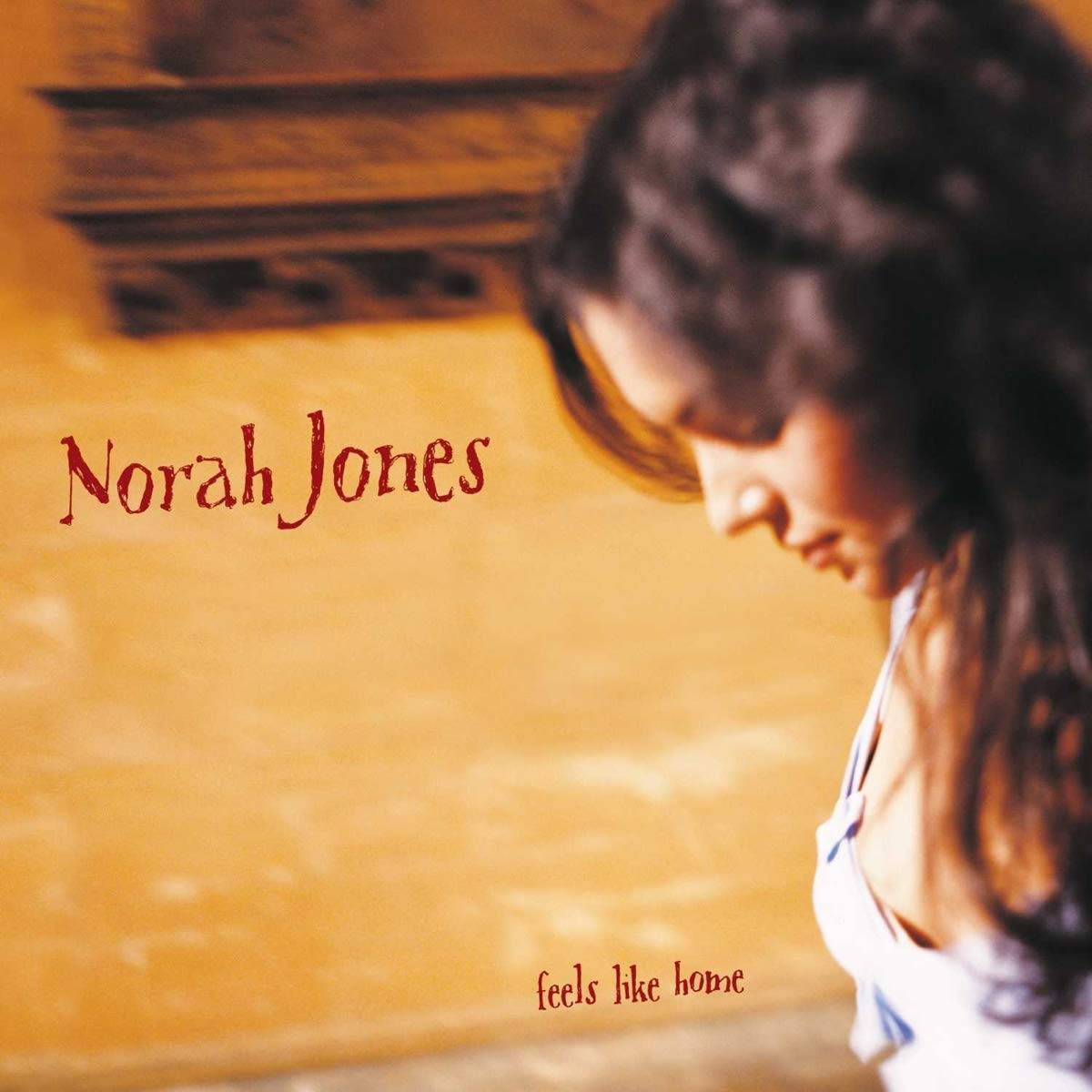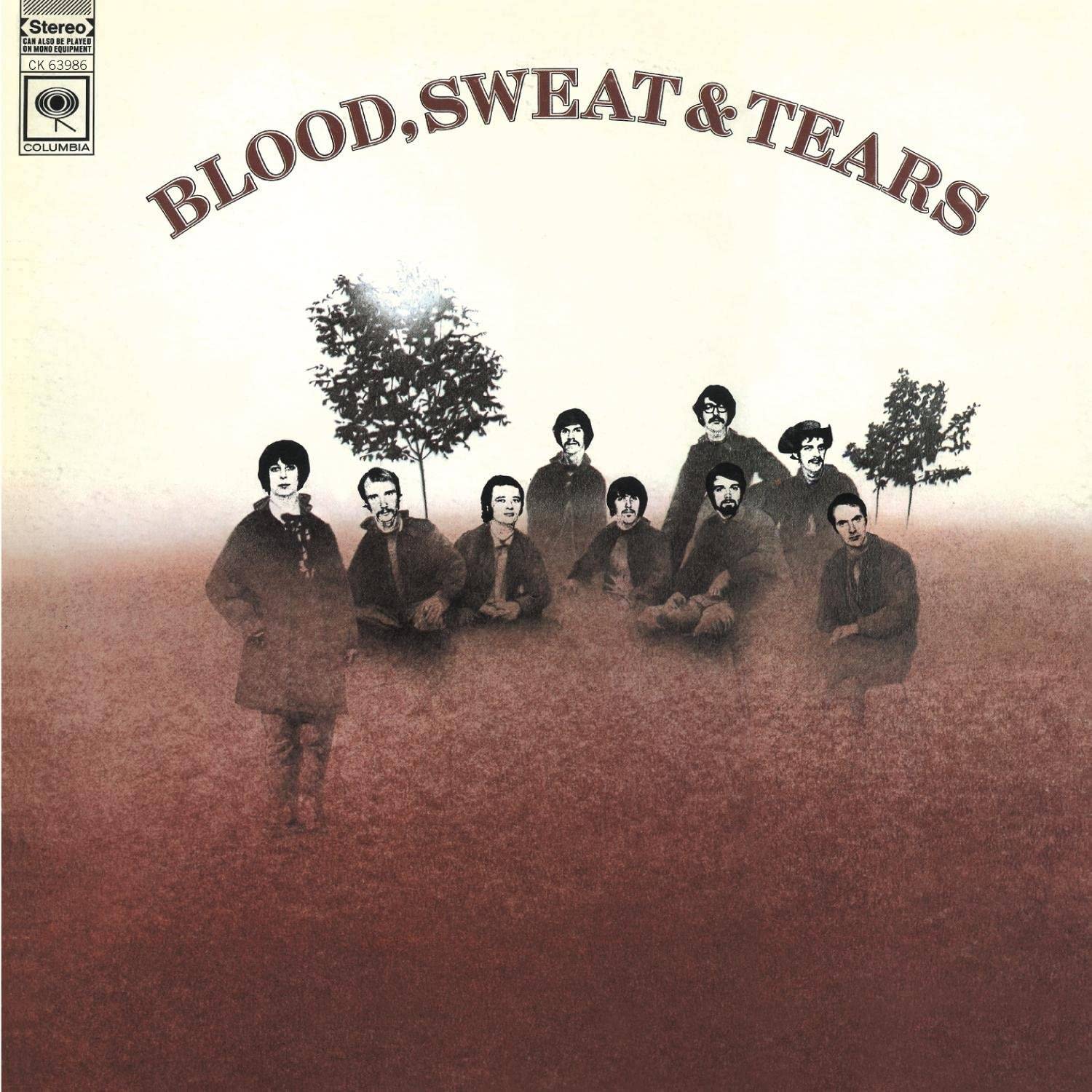 ---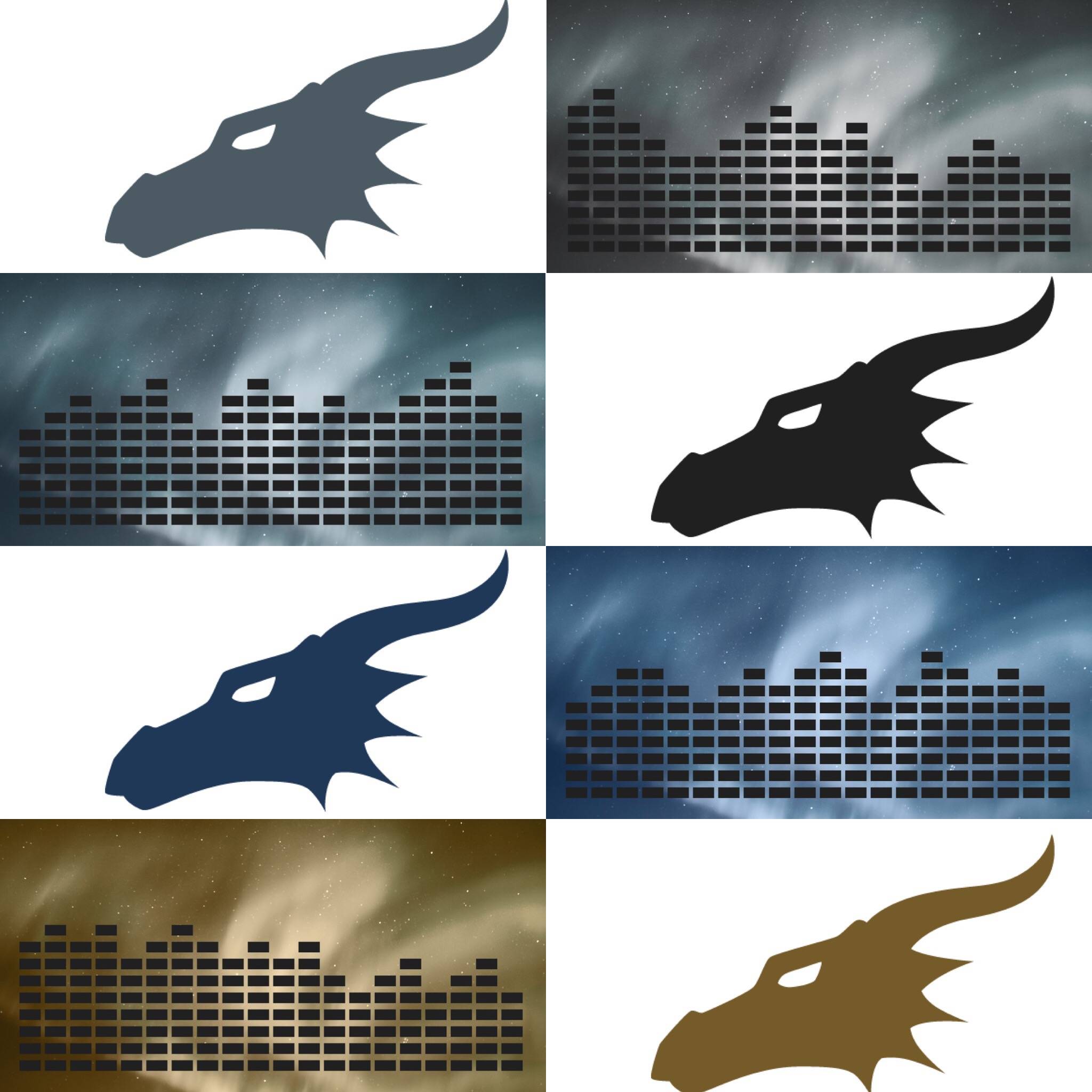 It's always an interesting phenomenon to me to see audiophile-quality music player implementing a means of wireless audio connection that the community almost wholly criticizes for its sub-par sound quality. Let's face it: wireless is a technology of convenience. The quality of wireless audio is undoubtedly getting better each and every day, but it's going to be a long time before it can even be comparable to a wired connection.
A wired connection is going to deliver the best sound quality from your device to your ears. The other thing to consider is that not all cables are created equal. Most of the time the stock cable is not created with the same consideration and quality that the main headphone or the gear is produced.
Why is the cable always an afterthought, when it's just as important as the rest of your system? At Moon Audio, we use the best raw materials in our cables to unveil your music. We believe the materials matter and your audio cables should have the same care and craftsmanship that manufacturers put into their audio components and headphones. Audio cables are ultimately the connection to your music. The fact remains that cabling is often considered the last priority to that of the main product and a means to cut down the overall production costs. It's as simple as that.
Generally, stock audio cables are manufactured with subpar materials, metals with impurities, poor geometries, and an overabundance of layers to make them look and feel like a fire hose. Inconsistency and lack of quality control in stock cables can lead to poor sound quality and a veiled sound vs what the musician intended for you to hear and feel from the music. Dragon cables are handcrafted with the highest standards and made to order according to your specific needs.
Personally, I found the Black Dragon to be the sweet spot for me, wanting a bit more warmth and musicality with my music through the DX300. The Black Dragon boosts some of the mid-range tones, giving you that "I'm there" feeling. Black Dragon cables added a livelier sound to classical and jazz, creating an intimate and proximity to the performers that was emphasized by the addition of the cable to the iBasso DX300.
For those wanting an even warmer listening experience, the Bronze Dragon Cable will emphasize those lower frequencies perfectly. This would be a great option for those who consider themselves bass-heads, lovers of EDM, rap, and more. The Silver Dragon experience on the other hand will bring out detail and clarity, creating an intimate, yet broad sound stage. Blue Dragon cables produce big changes in sound clarity, staging, and detail. Silver Dragons are the most popular option, but your headphones are also another part of the equation to take into account. Feel free to Contact Us with any questions you might have, and we'll be more than happy to suggest a perfect pairing based on your listening preferences and existing gear.
---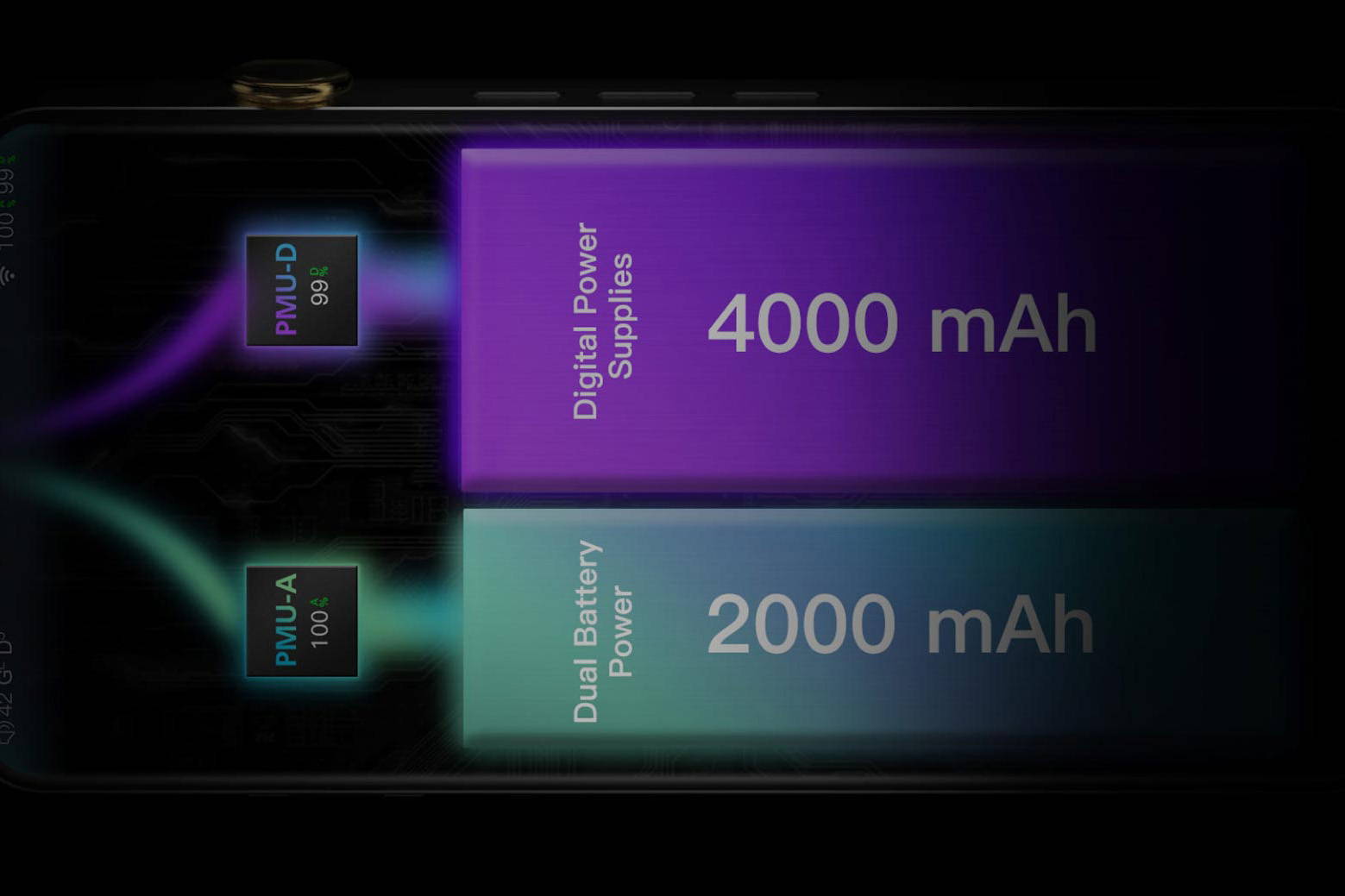 Dual Battery Power Supply Structure
The power system is one of the most unique and significant parts of the DX300 and it has a decisive influence on the overall quality of sound. When a single battery is powering the entire system, a large demand of current by the digital section and the analog section can affect each other, which can cause distortion degrading the sound quality. The DX300 utilizes a patented dual battery structure with the amp and digital section being powered by independent batteries. The independent batteries provide a sufficient power supply to endure the stability of the amp section and it isolates the digital section interference to achieve better overall sound quality. This ensures that the analog section receives extremely clean DC, allowing the amp section of the music player to perform at maximum efficiency.
Replaceable Amp Card
A replaceable amp card design provides for more variety, personalization, and enjoyment if your music. The DX300 patented amp card design provides a wide range of possibilities with future amp cards to come. Longer play time, different output ports, different circuit designs, and synergy matching can be achieved by changing to a different card. Keep in mind that AMP1 through AMP9 cards are only compatible with DX150, DX200, and DX220 models. New amp card designs will be made compatible with the new design of the DX300 and later DAP models.
Bluetooth 5.0 + 5G WiFi 2x2 MIMO
With an upgraded internal antenna, the DX300 has great coverage. The 5G WiFi adopts a 2x2 MIMO antenna design, with two input and two output channels, resulting in a significant upgrade to data transmission and data volume. The DX300 also supports Bluetooth 5.0 with an enhanced antenna that provides a stronger signal over a greater distance. The implementation of Bluetooth 5.0 also results in a more stable connection to your source.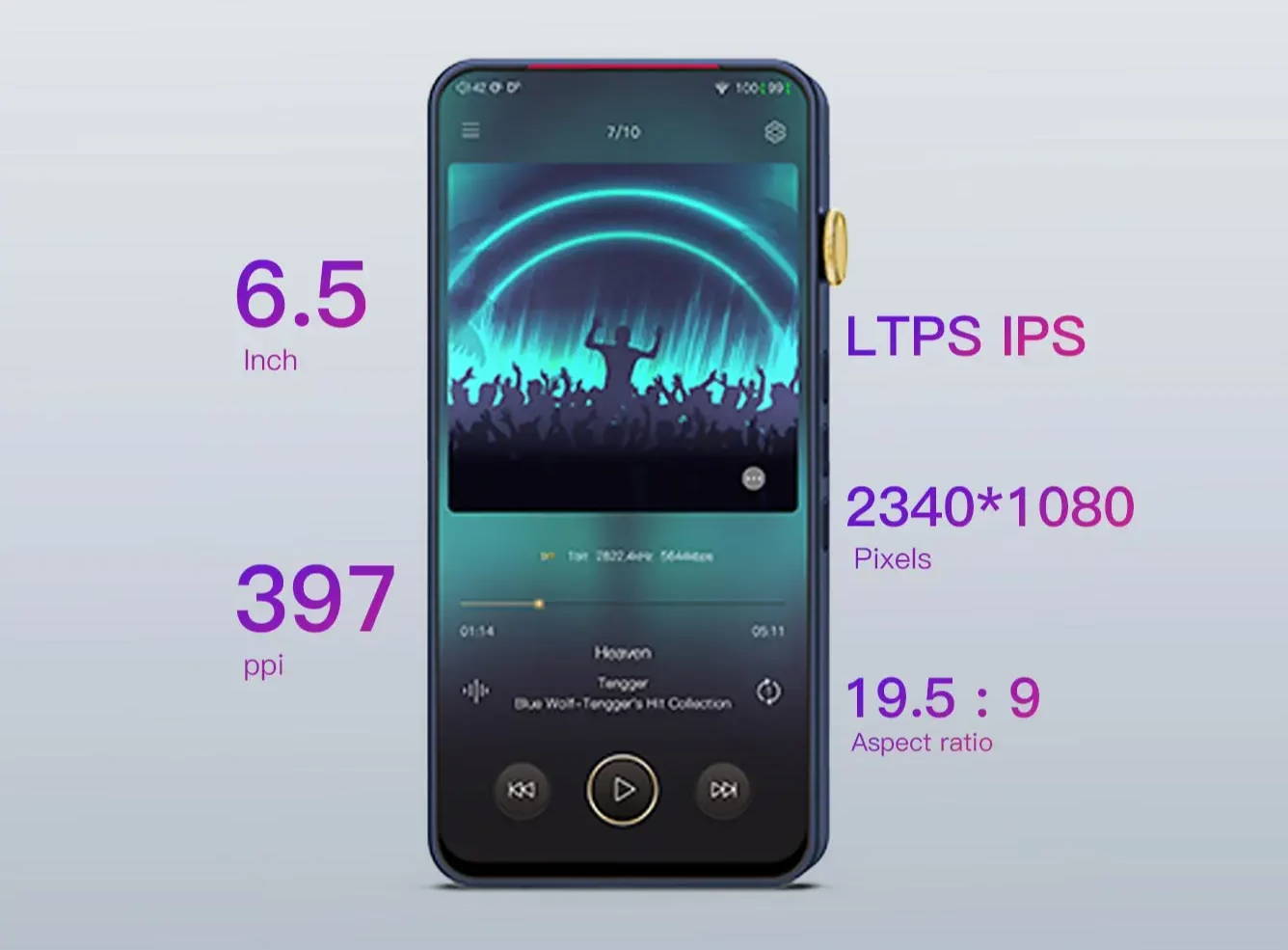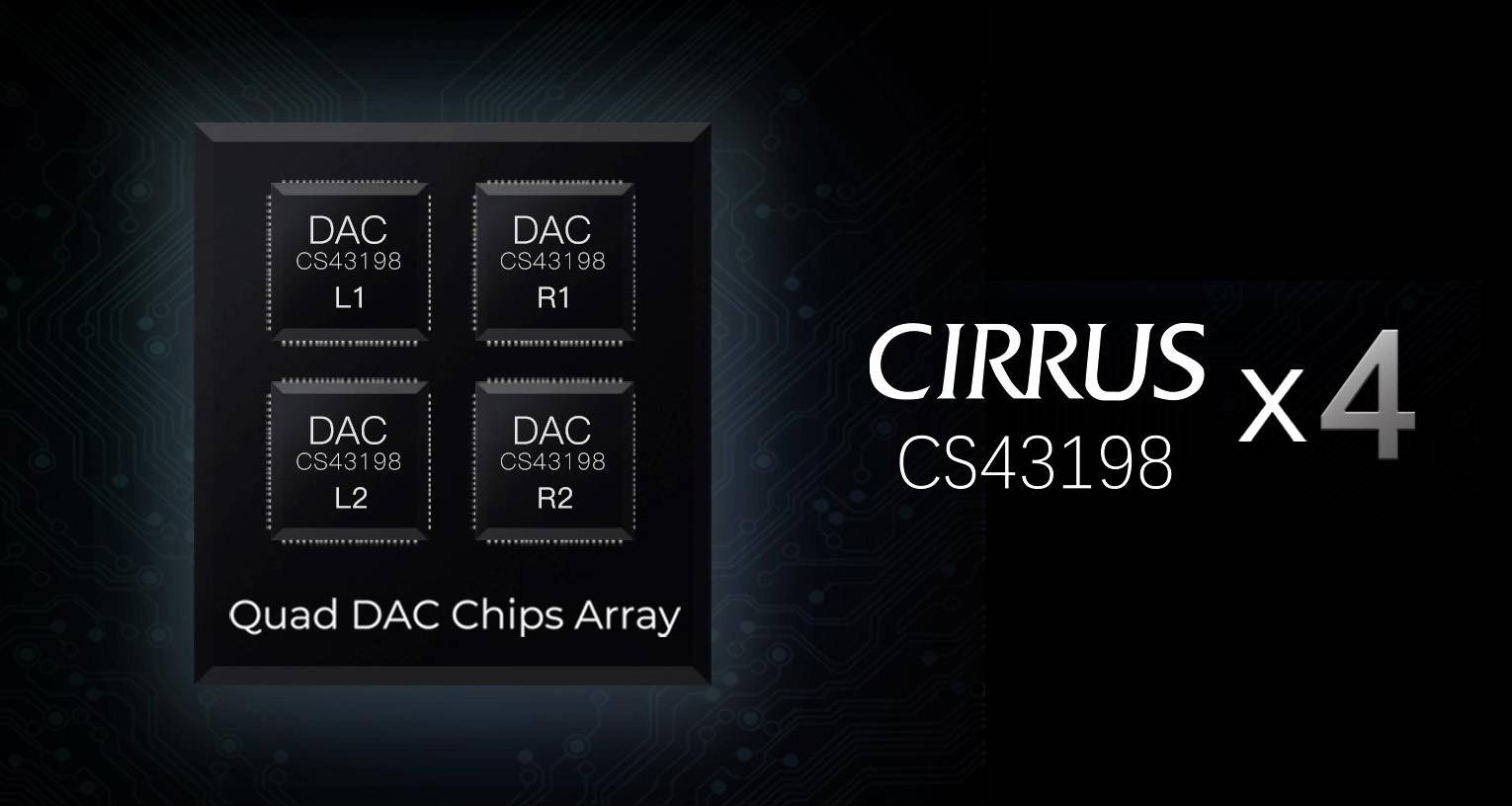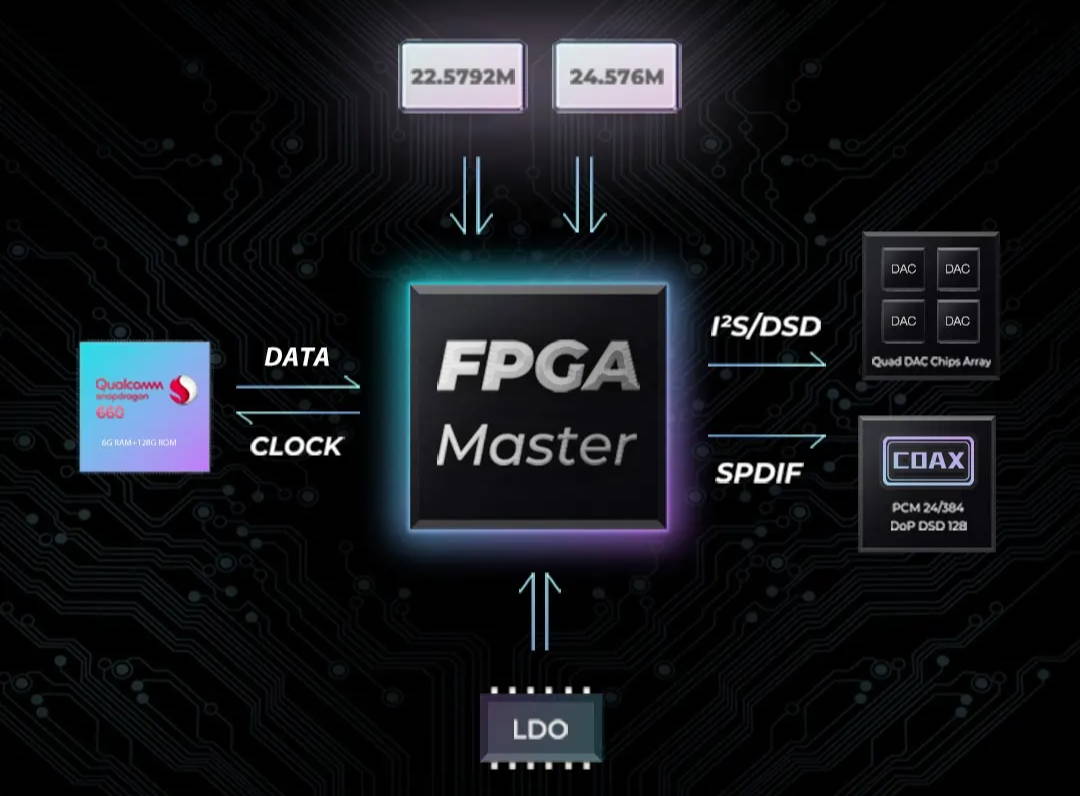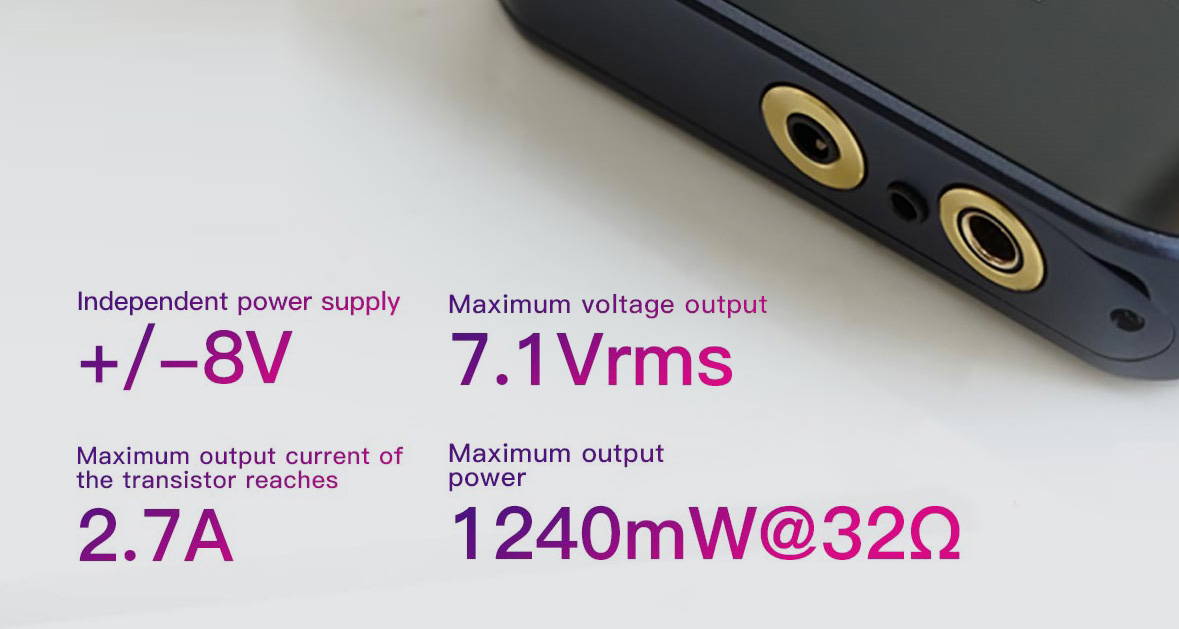 ---
The iBasso DX300 is a new flagship music player for a new era for audiophiles and music lovers alike. Aesthetically, the DX300 has much more finesse than the previous generation of DAPs produced by iBasso. Rounder, larger, and more akin to the sleek stylings of an iPhone, the DX300 almost makes a statement against the sharp and industrial looks of Astell&Kern. The Mac to their PC as it were.
Apart from the styling, the DX300 offers a lot of flagship features for the price. The Quad-DAC setup is incredibly quiet and resolute, the replaceable amp cards allow you to customize your DX300 to your liking for outputs and sound quality, dual-battery design also creates for little to no distortion and amazingly clean sound. The octa-core snapdragon 660 is aptly named – it's snappy and responsive. The large screen is incredibly gorgeous and there is a plethora of connection options. It's one of the best screens I've seen on a music player - period. My battery lasted around the listed 15 hours as well.
I had no trouble powering headphones with the DX300. The maximum voltage of the DAP's balanced output is 7.1Vrms, so I would be surprised if you had any issues with most headphones out there apart from the usual outliers.
The iBasso DX300 is an extremely capable DAP. Priced at only $1,249, it's one of the most competitively priced flagship DAPs on the market. This music player doesn't add any frills or filters when it comes to influencing the sound of the device, just pure and clean audio. It's a great contender for best value flagship DAP, and we can't recommend it enough. If you're looking for a flagship DAP without the flagship price, the DX300 from iBasso is for you.
---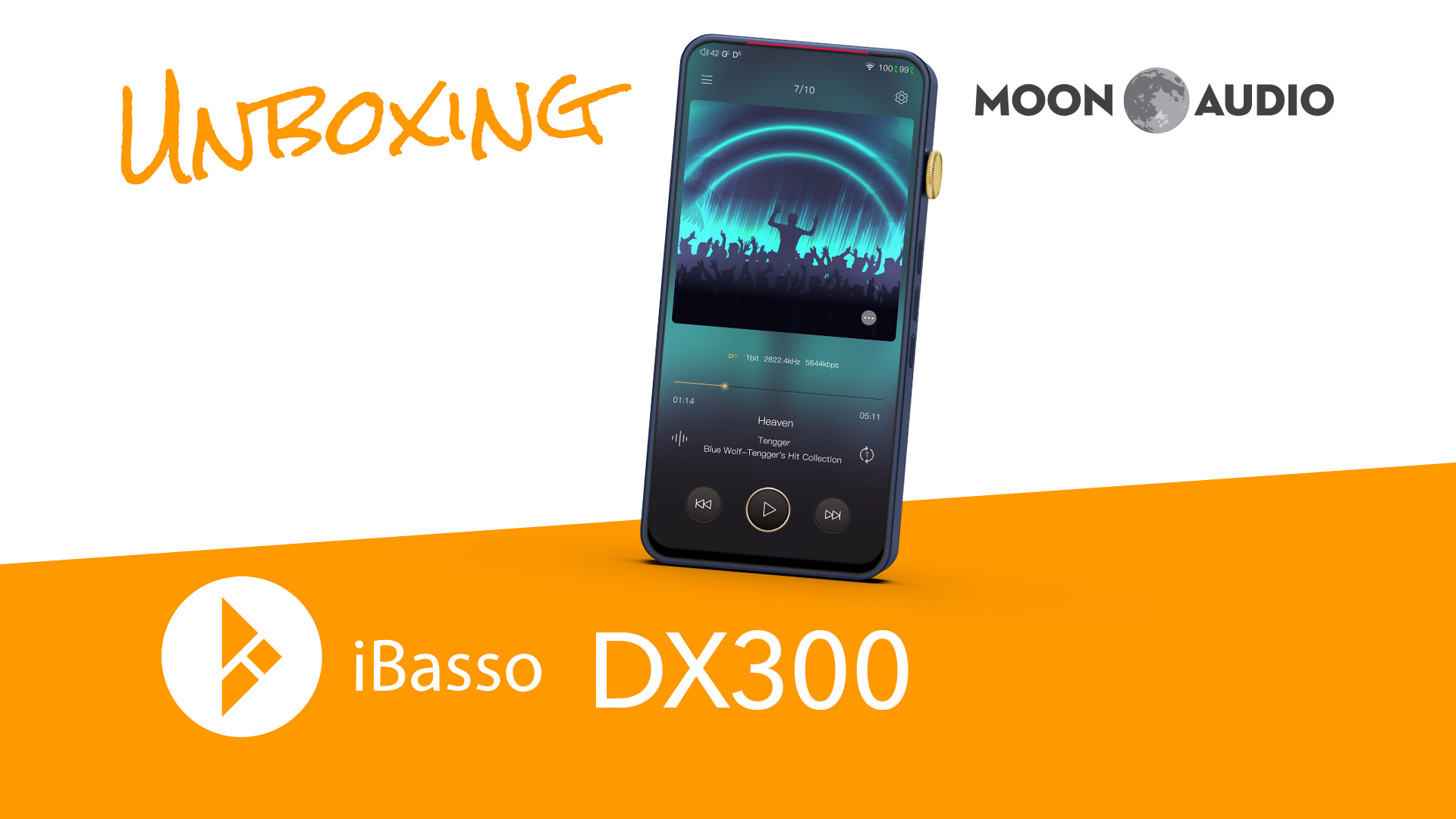 Package Includes
DX300
AMP11
USB-C Cable
Balanced Burn-in Cable
Coaxial Cable
Leather Case
Screen Protector
Quick Start Guide
Warranty Card
---
---
iBasso DX300 Music Player DAP Review | Moon Audio

The iBasso DX300 is the fully evolved new flagship music player from iBasso. iBasso makes some really great DAPs, but the DX300 departs stylistically from its predecessors. It's a sleek-looking device, with some pretty great flagship-quality features and sound. Let's see what the iBasso DX300 is hiding under its sleeve.
---
---
Technical Features
Screen: 2340x1080px; 6.5" IPS full screen with in-cell capacitive touch panel
Supported Formats: MQA, APE, FLAC, WAV, WMA, AAC, ALAC, AIFF, OGG, MP3, DFF, DSF, DXD
USB-C: USB 3.1
Outputs: 4.4mm Balanced Headphone/Line Out; 2.5mm Balanced Headphone/Line Out; 3.5mm Single-ended Headphone/Line Out
WiFi: 802.11b/g/n/ac (2.4Ghz/5Ghz) 2x2MIMO
Bluetooth: v5.0
Weight: 10.6 oz (300g)
RAM+ROM: 6GB LPDDR4X + 128GB ROM
Battery: 3.8V 4000mAh Li-Polymer battery for digital section; 3.8V 2000mAh Li-polymer battery for Amp card
Charging Time: About 2.5 hours
Average Play Time: 15 hours *Play time varies with different resolutions and headphone loads
Dimensions: 6.38" x 3.03" x 0.67" (162mm x 77mm x 17mm)
4.4mm/2.5mm Balanced Headphone Output
Maximum Output Level: 7.1Vrms
Output Power: [email protected], [email protected]
Frequency Response: 10Hz-40kHz ±0.3dB
S/N: 125dB
Dynamic Range: 125dB
THD+N: -113dB (no Load, 3Vrms); -109dB (300R Load); -101dB (32R Load)
Crosstalk: -120dB
Output Impedance: 0.39ohm
3.5mm Single-ended Headphone Output
Maximum Output Level: 3.5Vrms
Output Power: [email protected], [email protected]
Frequency Response: 10Hz-40kHz ±0.3dB
S/N: 123dB
Dynamic Range: 123dB
THD+N: -111dB (no Load, 2Vrms); -107dB (300R Load); -95dB (32R Load)
Crosstalk: -103dB
Output Impedance: 0.43ohm
4.4mm/2.5mm Balanced Line Output
Maximum Output Level: 7.1Vrms
Frequency Response: 10Hz-40kHz ±0.3dB
S/N: 125dB
Dynamic Range: 125dB
THD+N: -111dB (no Load, 3Vrms)
Crosstalk: -119dB
3.5mm Single-ended Line Output
Maximum Output Level: 3.5Vrms
Frequency Response: 10Hz-40kHz ±0.3dB
S/N: 123dB
Dynamic Range: 123dB
THD+N: -111dB (no Load, 2Vrms)
Crosstalk: -103dB
---