BT Sink allows you to connect an external device where you have a local music library, connect it to your DAP via Bluetooth, and play it at the highest available codec. For instance, if you have music stored locally on your phone or laptop and you want to access said library that might not be on your music player, you can connect it to the AK player for immediate file playback through the DAP itself via Bluetooth sync (or BT Sink).
Note: Astell&Kern actually uses both"BT Sync" and "BT Sink" in their marketing materials for these music players. For the sake of consistency, we're going to refer to their latest iteration, "BT Sink" in this How To Guide. Regardless, it is shorthand for "Bluetooth Sync" denoting that you are "syncing" your devices together for music playback.
Compatible Astell&Kern Music Players for BT SINK
---
Step 1: Turn on Bluetooth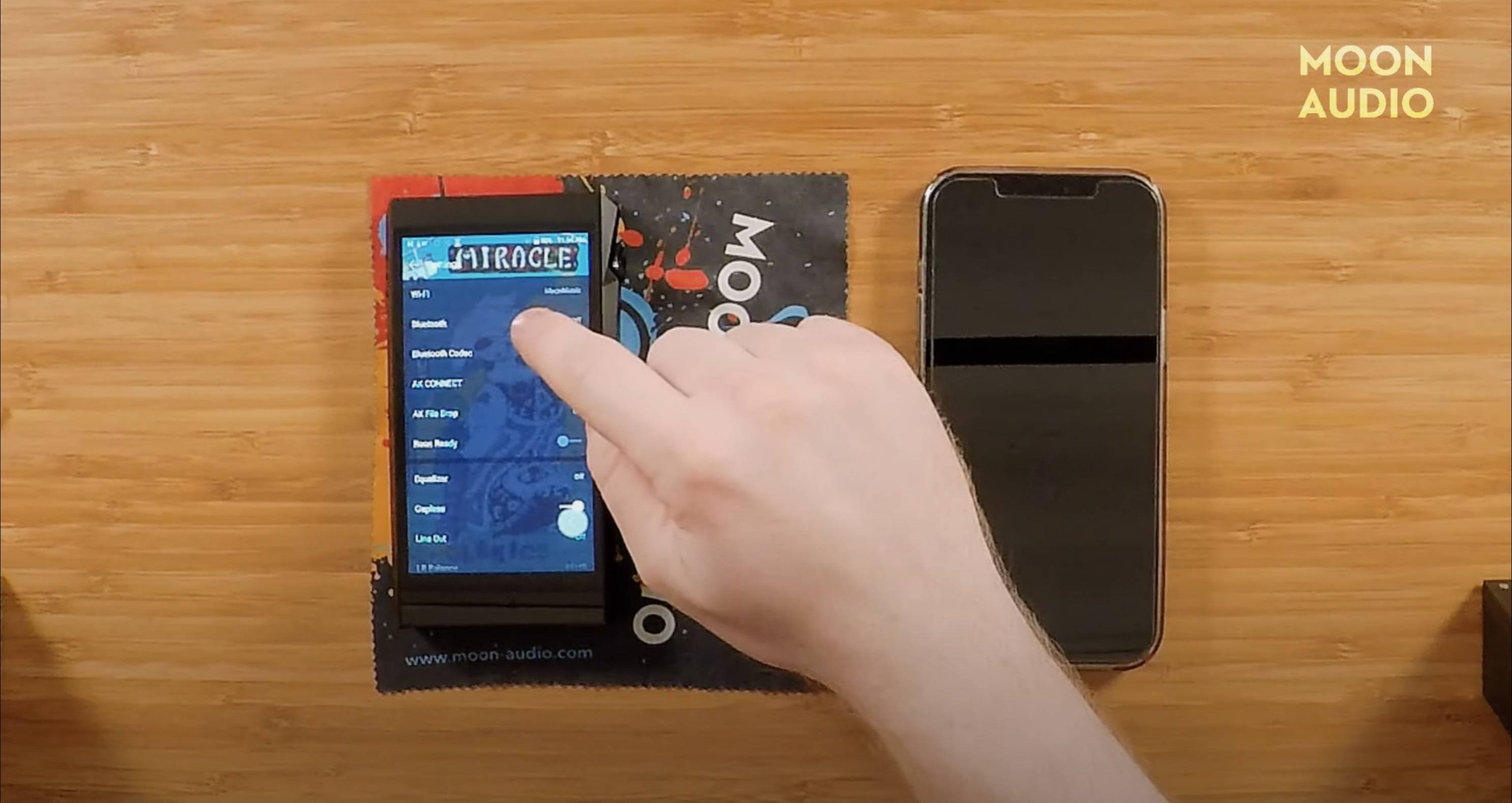 First things first: you'll want to make sure to turn on Bluetooth on your DAP. We'll need to make sure both devices we are wanting to connect have Bluetooth enabled so that they can connect to each other. Head to Settings (via the "A" menu button) and click on "Bluetooth." Turn Bluetooth on. You'll see Bluetooth Sync Mode appear underneath.
Step 2: Enable BT SINK Mode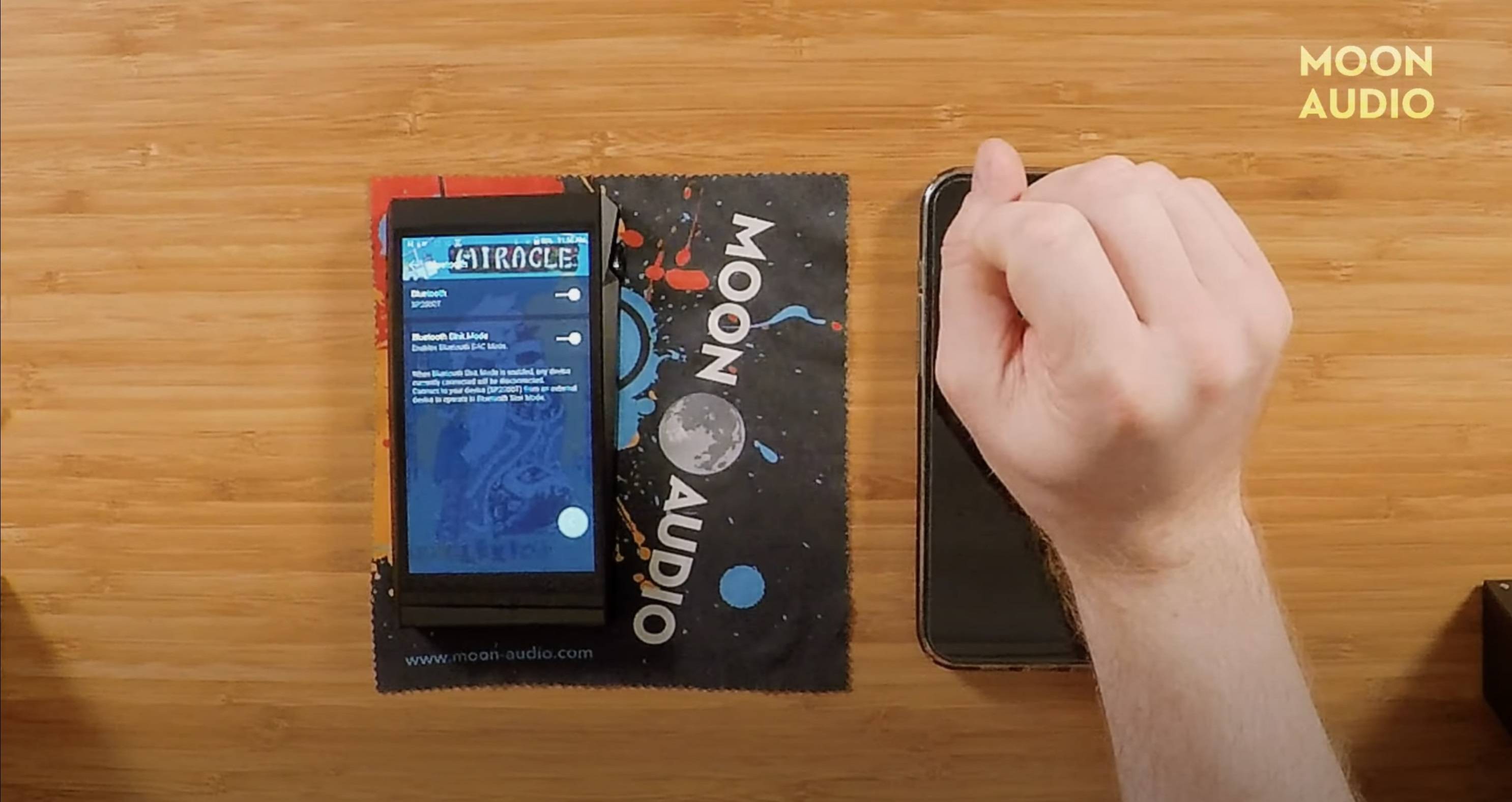 After turning on Bluetooth, you'll see the "Bluetooth Sync Mode" pop up underneath. Select this to enable Bluetooth DAC mode (Note that once you select this, Bluetooth will cycle off, but will pop back up showing that you've enabled BT SINK. *When Bluetooth Sync Mode is enabled any device that is currently connected will be disconnected.
Step 3: Enable BT on External Device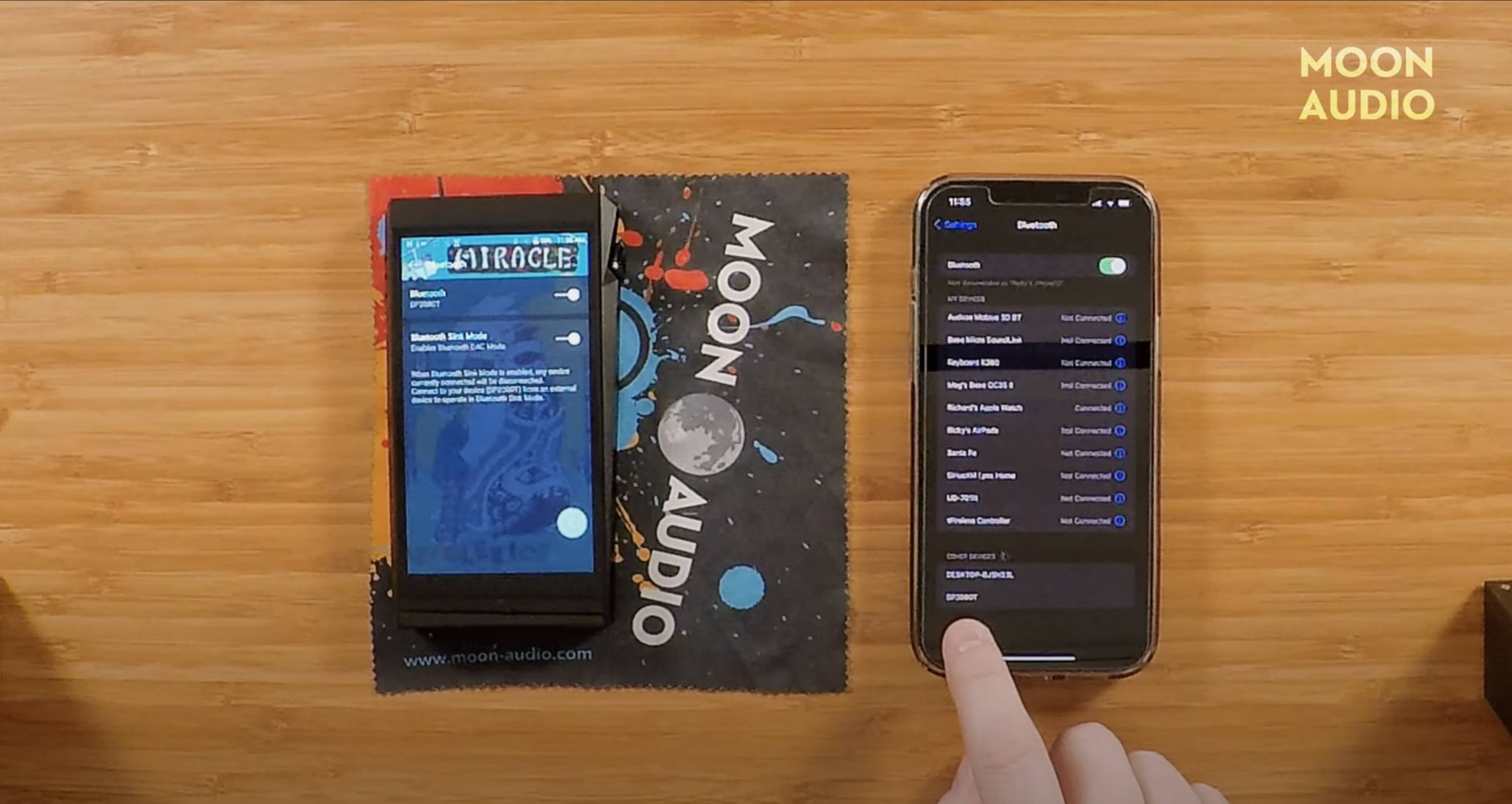 Now that your DAP is ready for BT SINK,m we'll want to get your connecting device ready to pair. Head to the settings in your phone or computer and access your Bluetooth settings. Make sure that Bluetooth is on or enabled. In some cases like smartphones, available devices in your vicinity will automatically pop up. Otherwise, go through the connection process with pairing a new device. In the case of our video, we simply tapped on "SP2000T" when it show up at the bottom.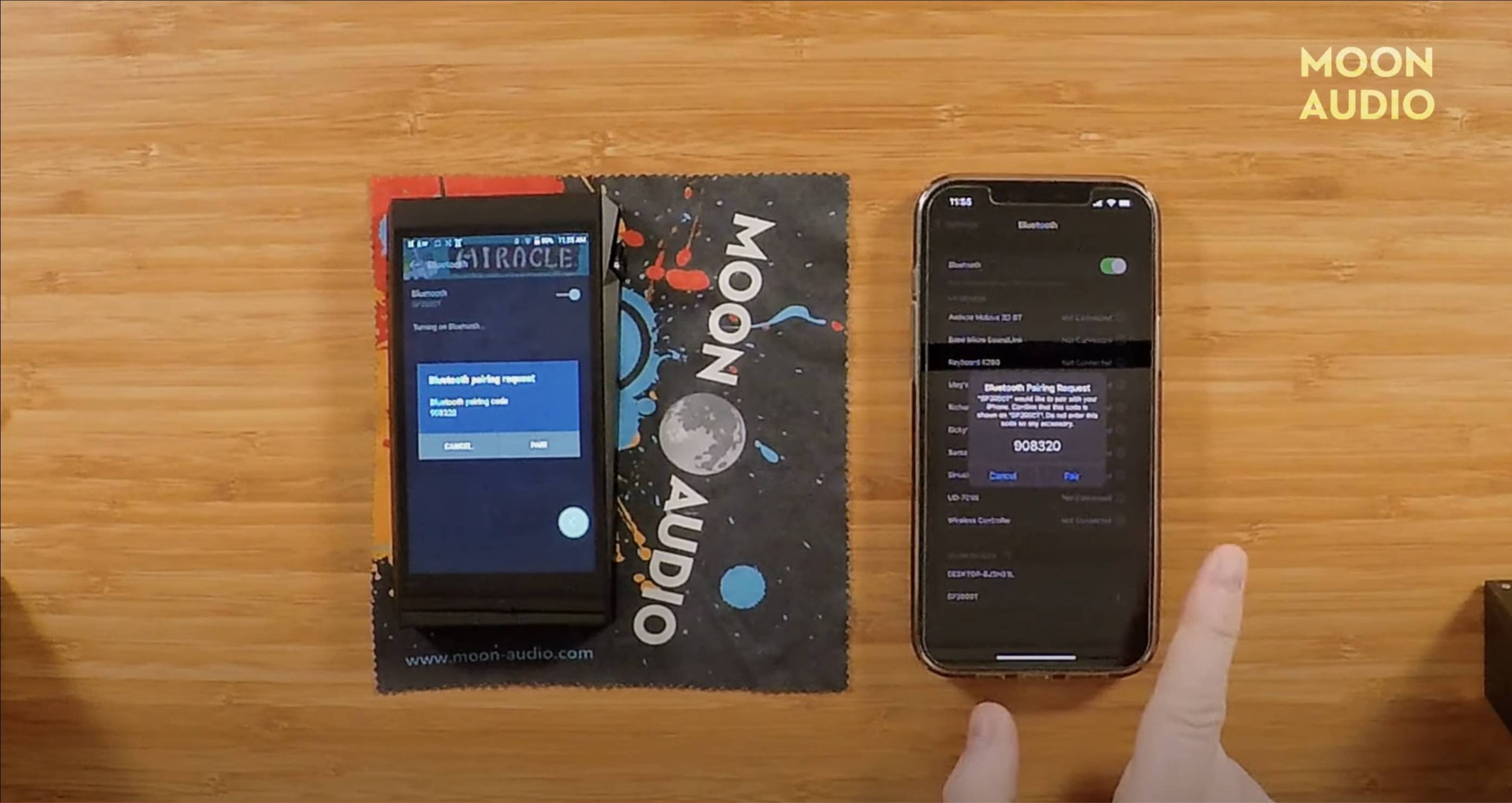 Once you see your device pop up, select it and and you'll see a pairing request come up on your music player. In some cases, like our video with the iPhone, the devices might display a 6-digit number - make sure these numbers match before pairing to ensure that you are connecting the desired device.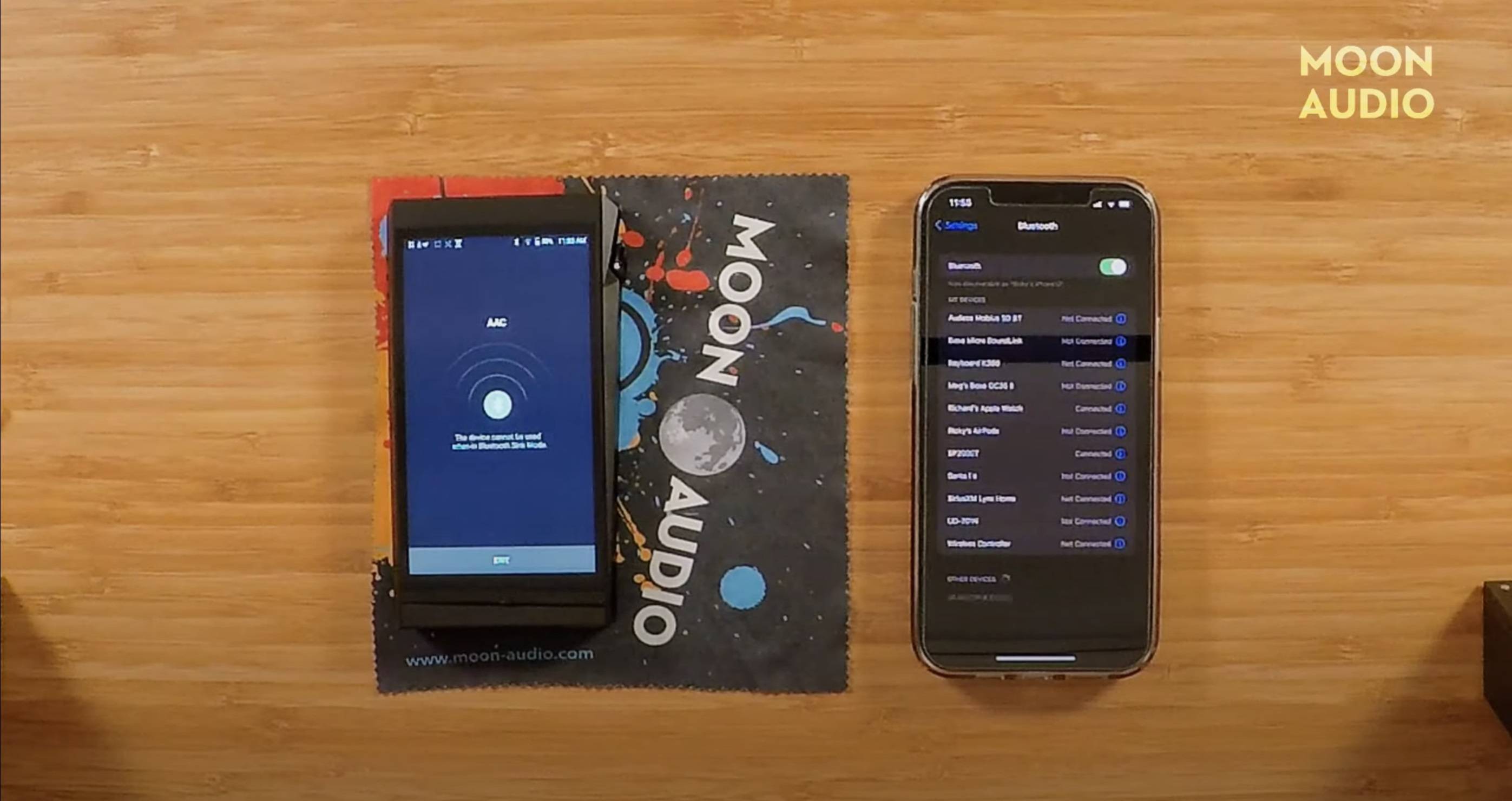 Your two devices should be paired now. If so you should see on your DAP a new screen appear with the transmitting Bluetooth codec at the top middle (in our video it shows "AAC"). Note that your DAP cannot be used while in Bluetooth DAC/sync mode. All controls will be done via the connected external device. You should also see that the DAP is paired to your external device via the Bluetooth menu.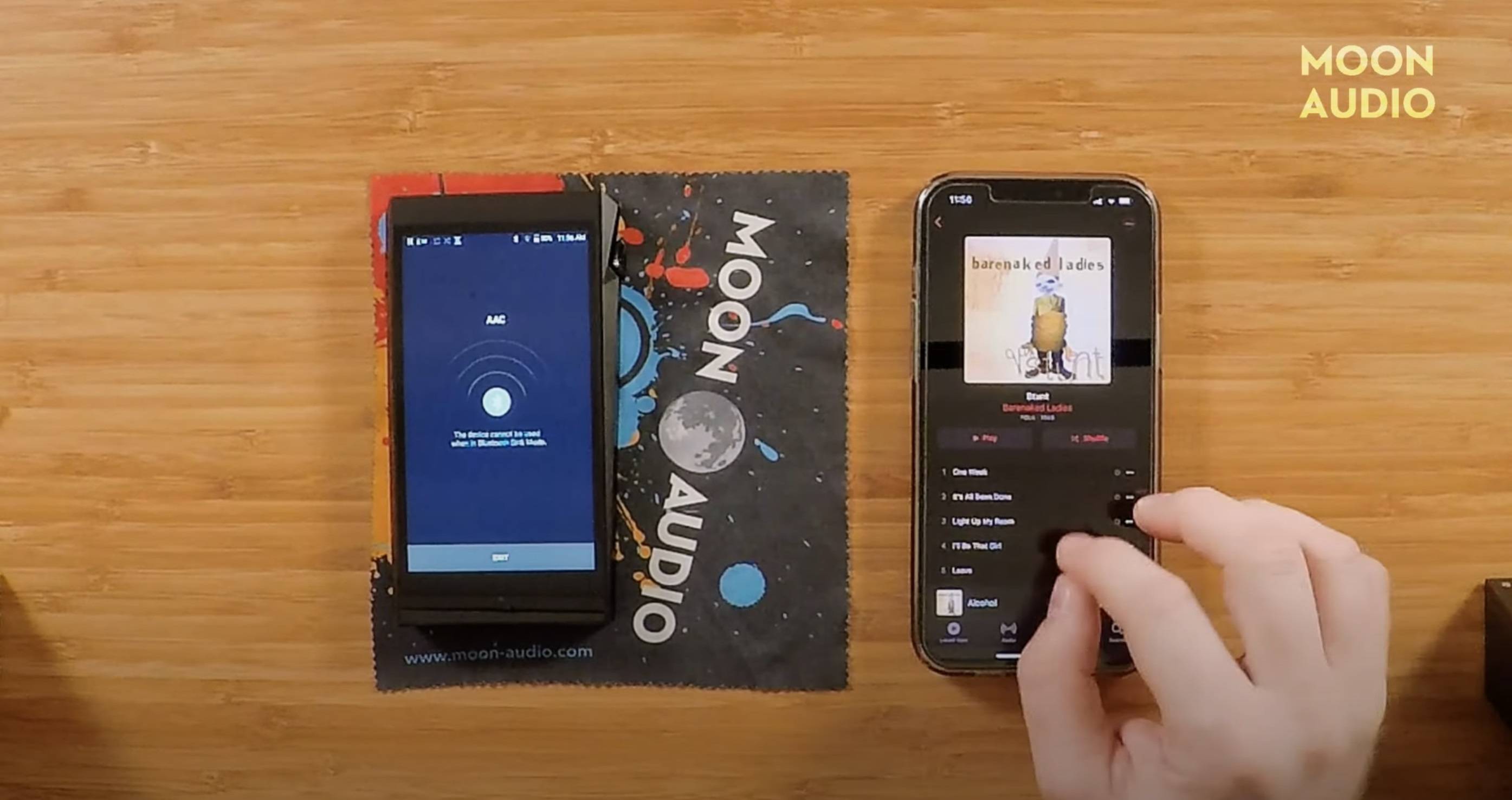 Once connected you are all set! Simply queue up some music on your external device on the local library there and enjoy your music through the Astell&Kern DAC and headphones.
---
BT Sink is going to be for special use scenarios only. It's a neat feature that you probably aren't going to use on the regular, or if you do, set it up in a way that you can easily access external music libraries. Do not confuse BT Sink with AK File Drop, as the latter actually transfers music files wirelessly to your DAP, allowing you to listen to your music locally once the music files have transferred. Certain scenarios for BT Sink might be:
You've filled up your storage on your DAP and want to access more music
You have specific albums or songs on another device that you want to listen to through your DAP
You want to access a friends or coworkers music library remotely
You want to hear your phone or computer music through the audiopphile-grade music player DAC
Again, these are going to be specific, limited-case scenarios, but at least it offers the user the chance to access external music libraries while still using their Hi-Fi DAP and headphones. If you have any further questions about BT Sink, your Astell&Kern music player, or streaming music, feel free to leave a comment below. Happy listening!
---
---
Astell&Kern BT Sink Tutorial & Review
Available on Astell&Kern's newest DAPs, BT Sink allows you to play music and control your player from another device. But what's the real use case here? Watch more to find out!
---
---
---
---